Tiger the cat is 25 years old. That's 117 in human years. She lost her home that she lived in her entire life and started looking for a new place to spend her retirement.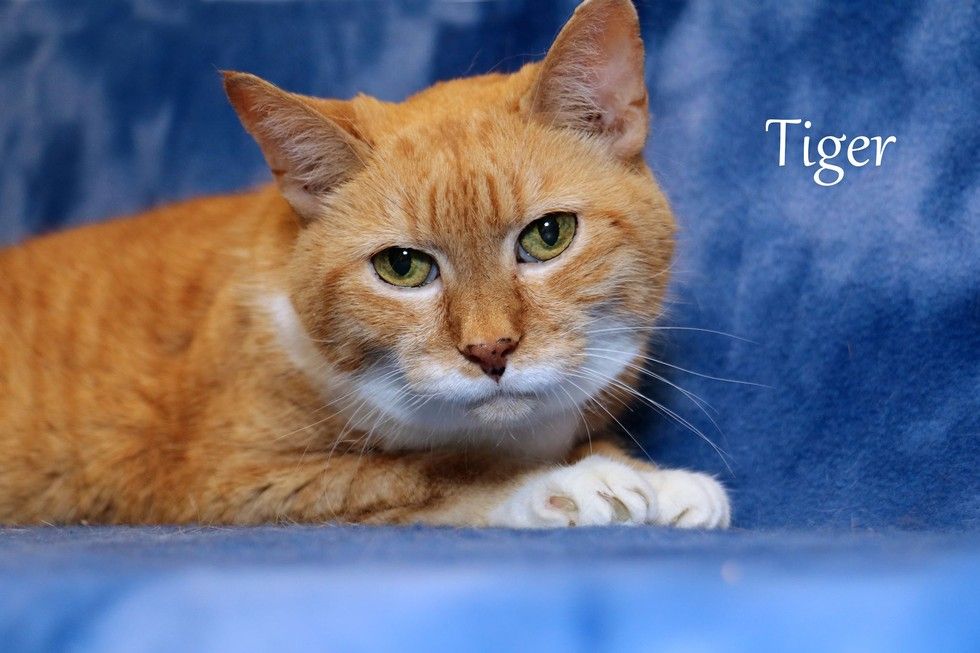 Friends of Lee County Domestic Animal Services
This gorgeous ginger cat spent 25 years with her owner until recently he wasn't able to care for her. "Her owner had her since she was a kitten but had to give her up due to his health issues," Friends of Lee County Domestic Animal Services wrote on Facebook.
A local rescue group, Big Hearts for Big Dogs Rescue, rescued Tiger and quickly found someone who could give the old girl a loving home she so deserves.
"The rescue has also generously sponsored any medical bills she might have."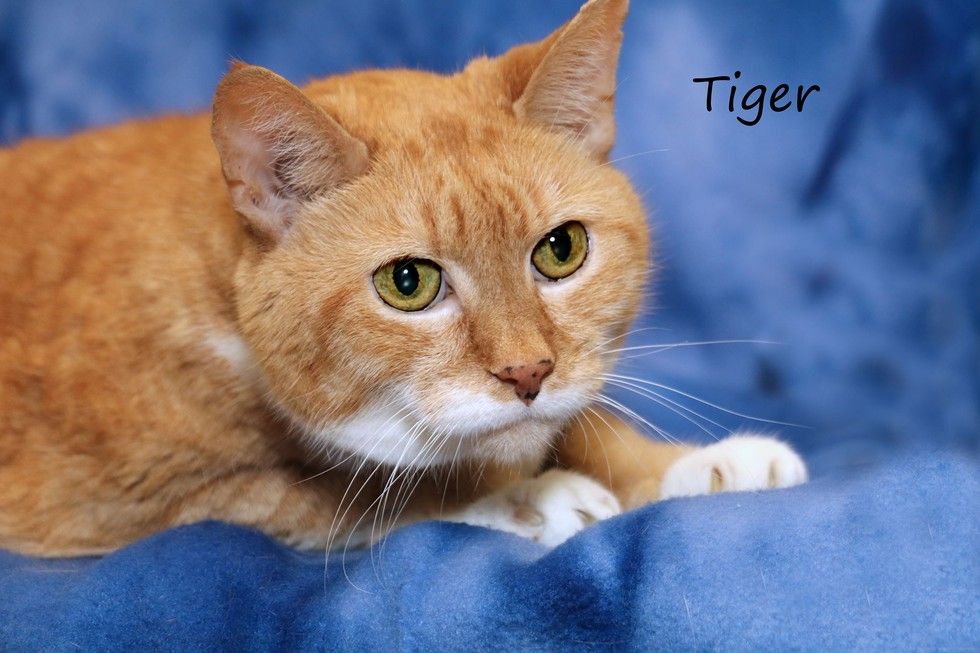 Friends of Lee County Domestic Animal Services
When Sandi Smith found out about Tiger's story, she couldn't bear seeing her without a home and someone who could love her and care for her during her golden years.
She knew she had to adopt her.
Smith went to the rescue group and brought the old gal back home with her.

Photos: 25-year-old cat finds a new home among antiques. https://t.co/12Hzx8U4eK https://t.co/MmFBk3VxAx

— Naples Daily News (@Naples Daily News) 1465317905.0
They gave Tiger their entire antique shop, Paris Market Antique Mall, to run around, and the ginger cat loved the space and all the new places excellent for catmouflaging. They even fixed up a little personal area just for her.

"We love Tiger. She is starting to come out of her shell," Smith told Love Meow.
Now as the mascot for their antique shop, they hope the kitty will encourage more cat lovers to adopt older cats. Tiger may be over two decades old, but she surely doesn't look like it. She's still a kitten at heart.

Adopted: Homeless 25-year-old cat finds home in Fort Myers https://t.co/dGRIhZOdGl #SWFL https://t.co/tpfcLhFTXV

— The News-Press (@The News-Press) 1465319352.0
The ginger gal is perfectly healthy and friendly. All she needed was someone to give her a loving home to live out the rest of her life, and now she's found it!

Share this story with your friends!
Here's another story of a 21-year-old senior cat whose humans help him fulfill his bucket list.