She was only 3 days old when she was rescued. This tiny calico is a true fighter.
Meet little Emily.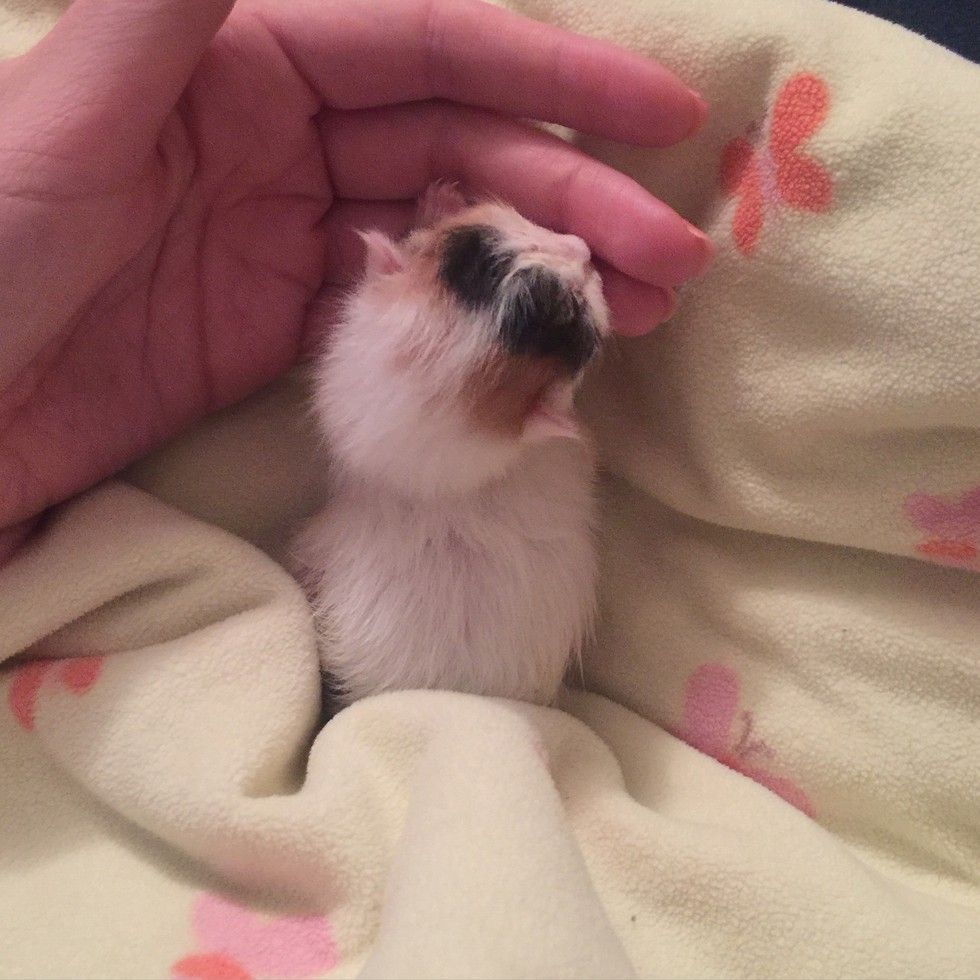 Photo: Taymichfer
"We got a call that 4 little 3 day old kittens needed a foster home. Naturally, my mom and I ran over and took them," imgur user Taymichfer said. "Unfortunately, within 2 days, there was only one baby left."

They took the surviving little calico under their care and was doing everything they could to nurse her back to health.
"We didn't have high hopes. The mother was too young and didn't know how to care for the babies. Without mothers milk, the odds of survival are slim."

They weren't sure if the kitten would make it through the week, but the little fur baby was determined to beat the odds.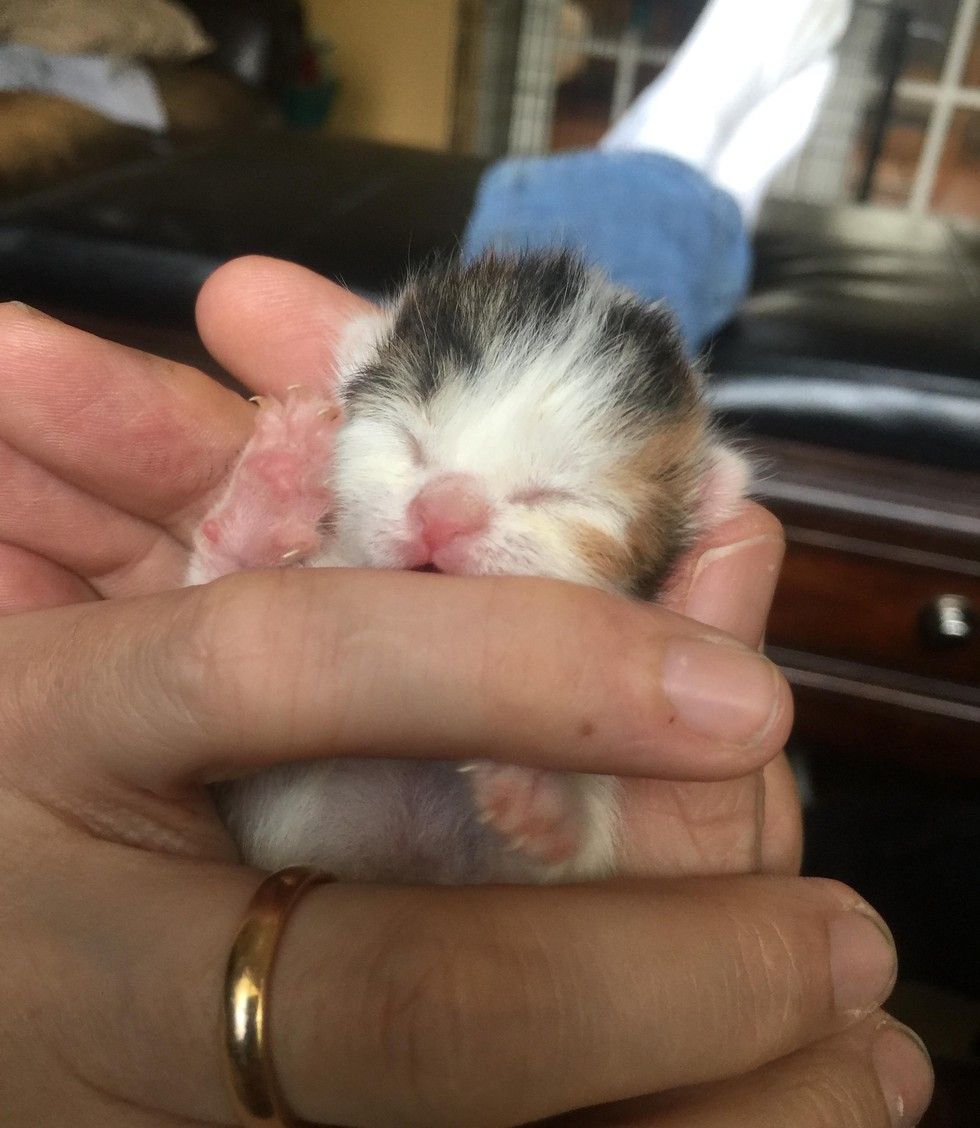 Photo: Taymichfer
"She's growing stronger and louder."

The kitten is eating like a champ.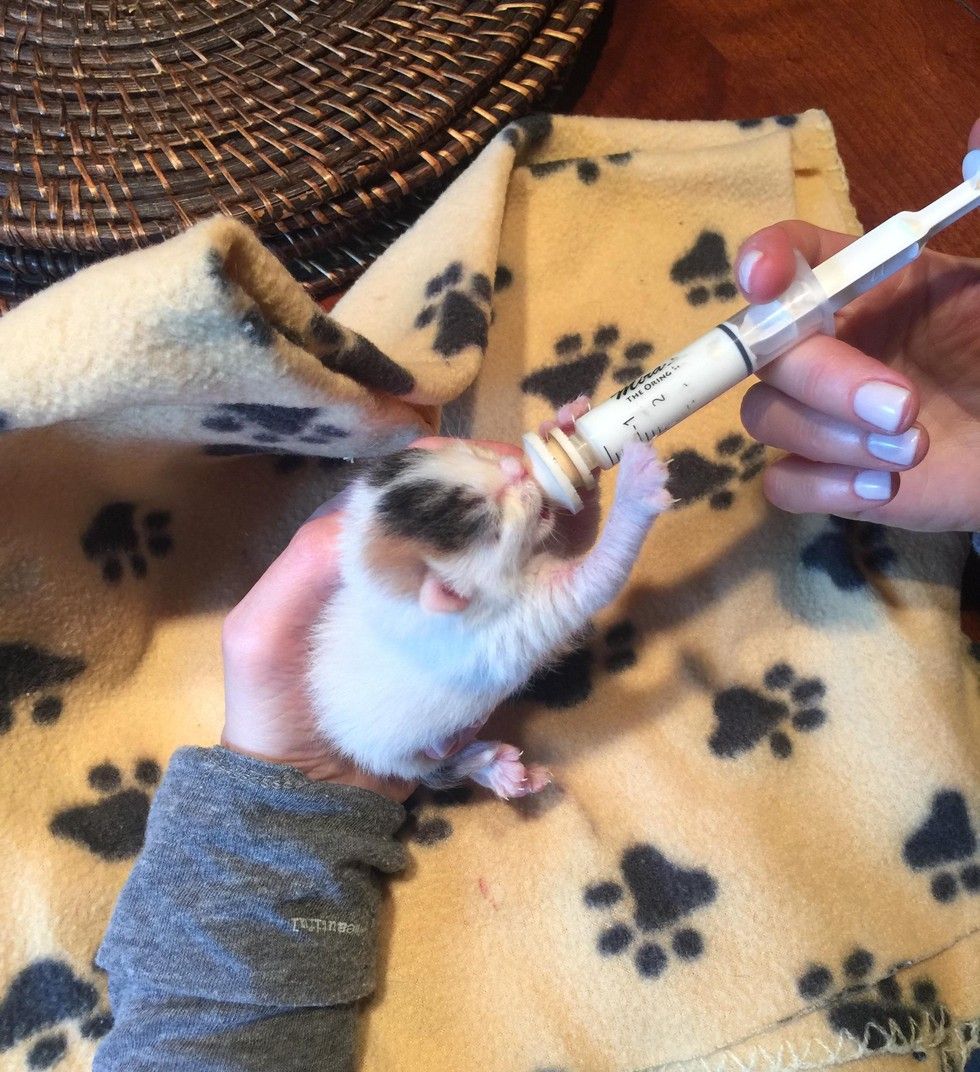 Photo: Taymichfer
After getting a full belly, she fell asleep in her human's hands.
The moment they knew she was going to be all right.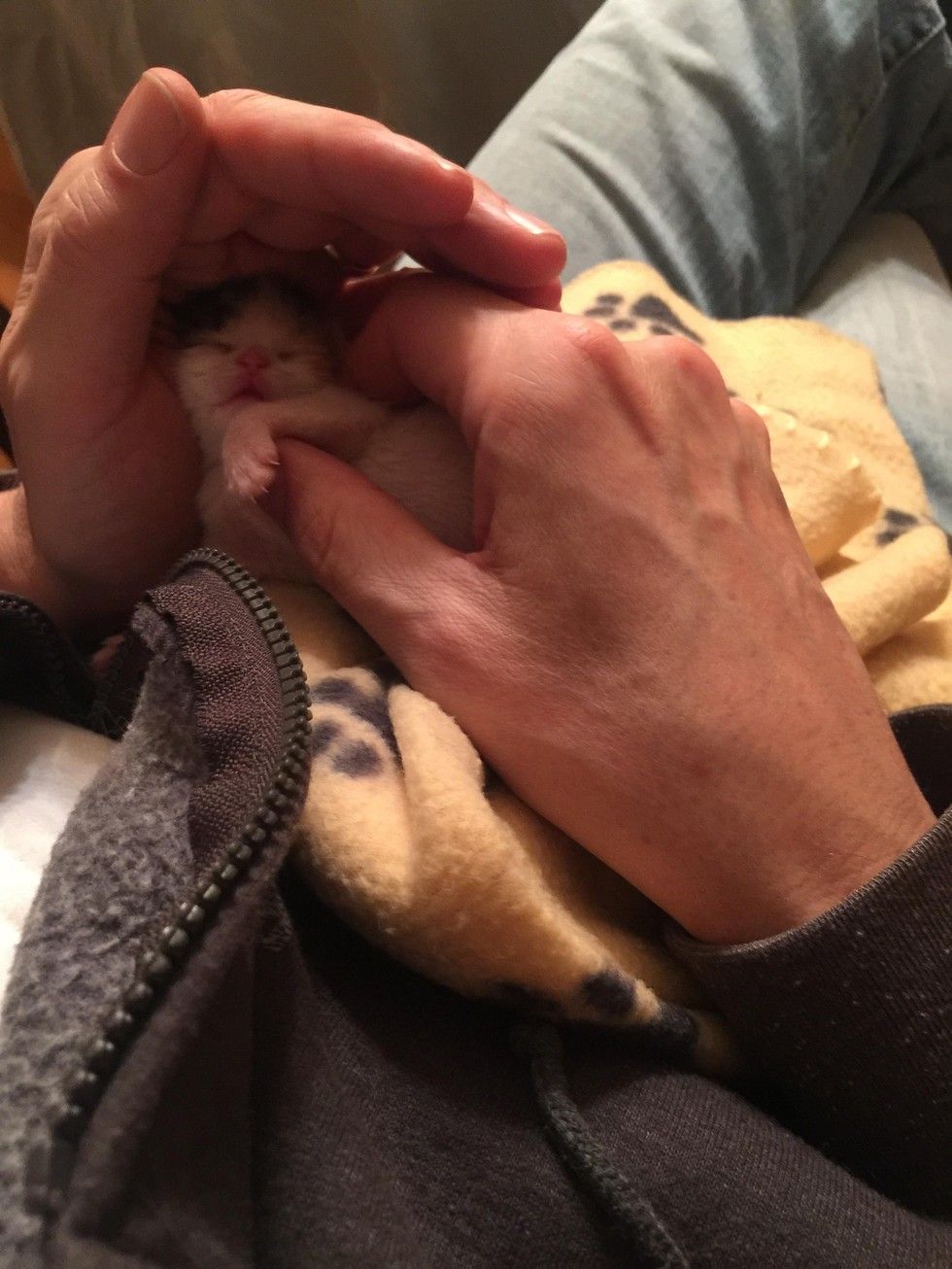 Photo: Taymichfer
The kitten continued to thrive under their care.
After a hearty meal, the kitty is very satisfied with a full belly.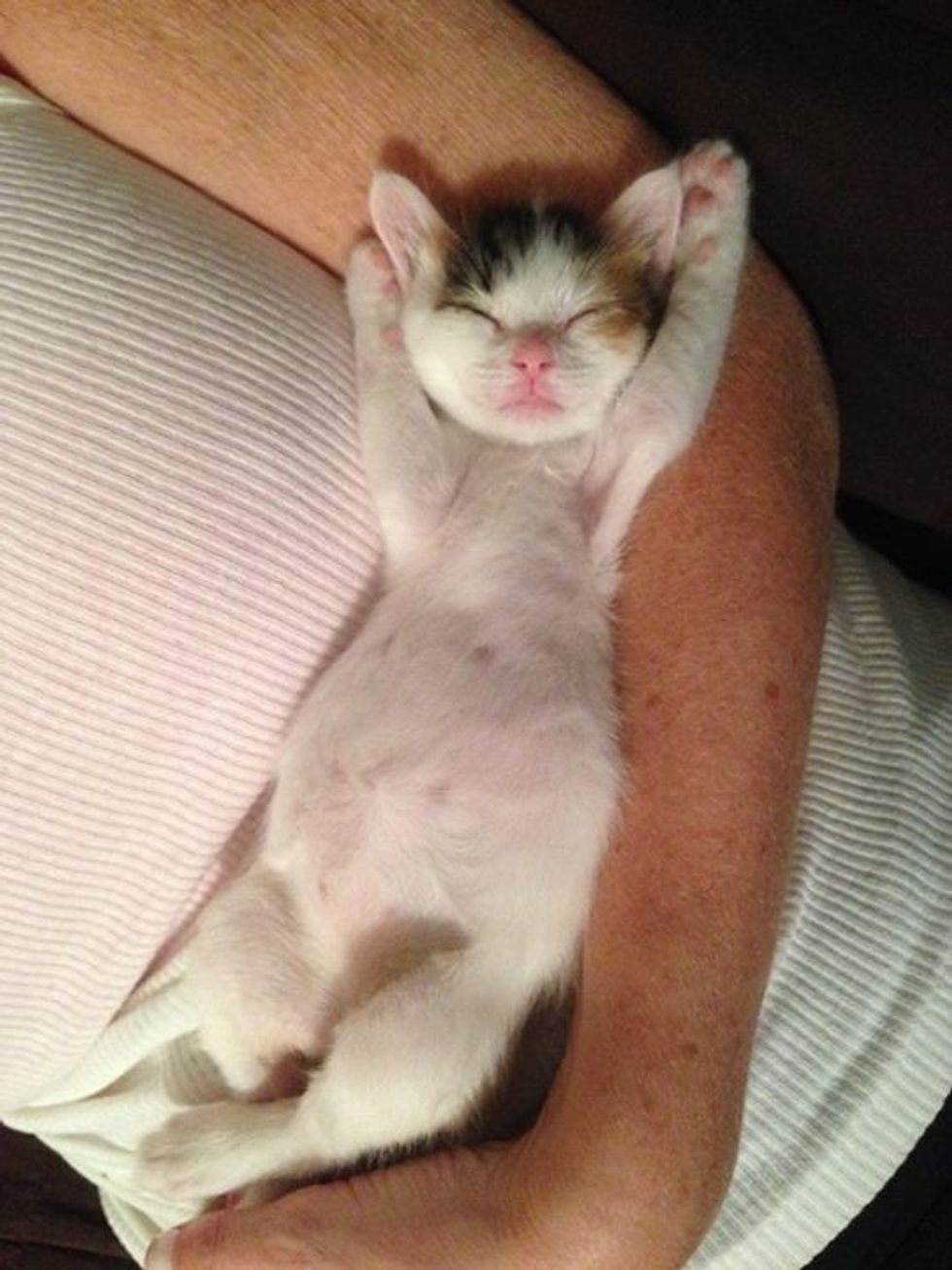 Photo: Taymichfer
They rescued another fluff ball and the two became buddies.
Snuggling with their rescue mom.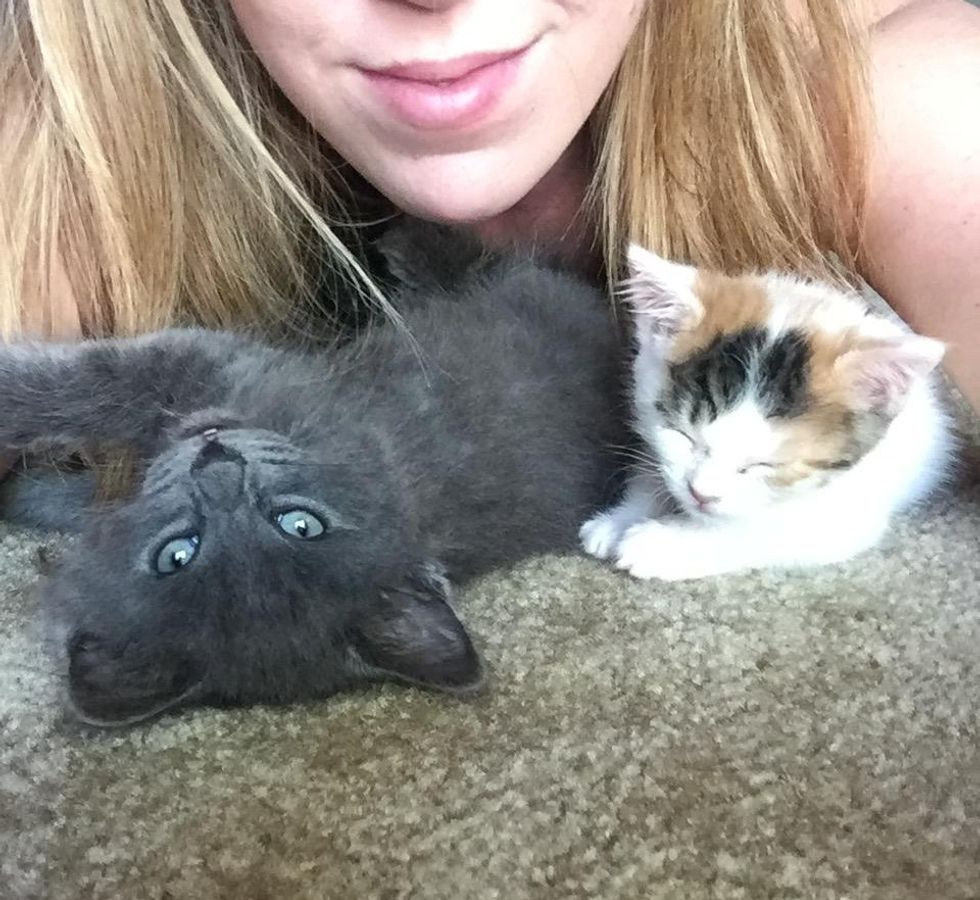 Photo: Taymichfer
Two little snuggly kitties keeping each other company.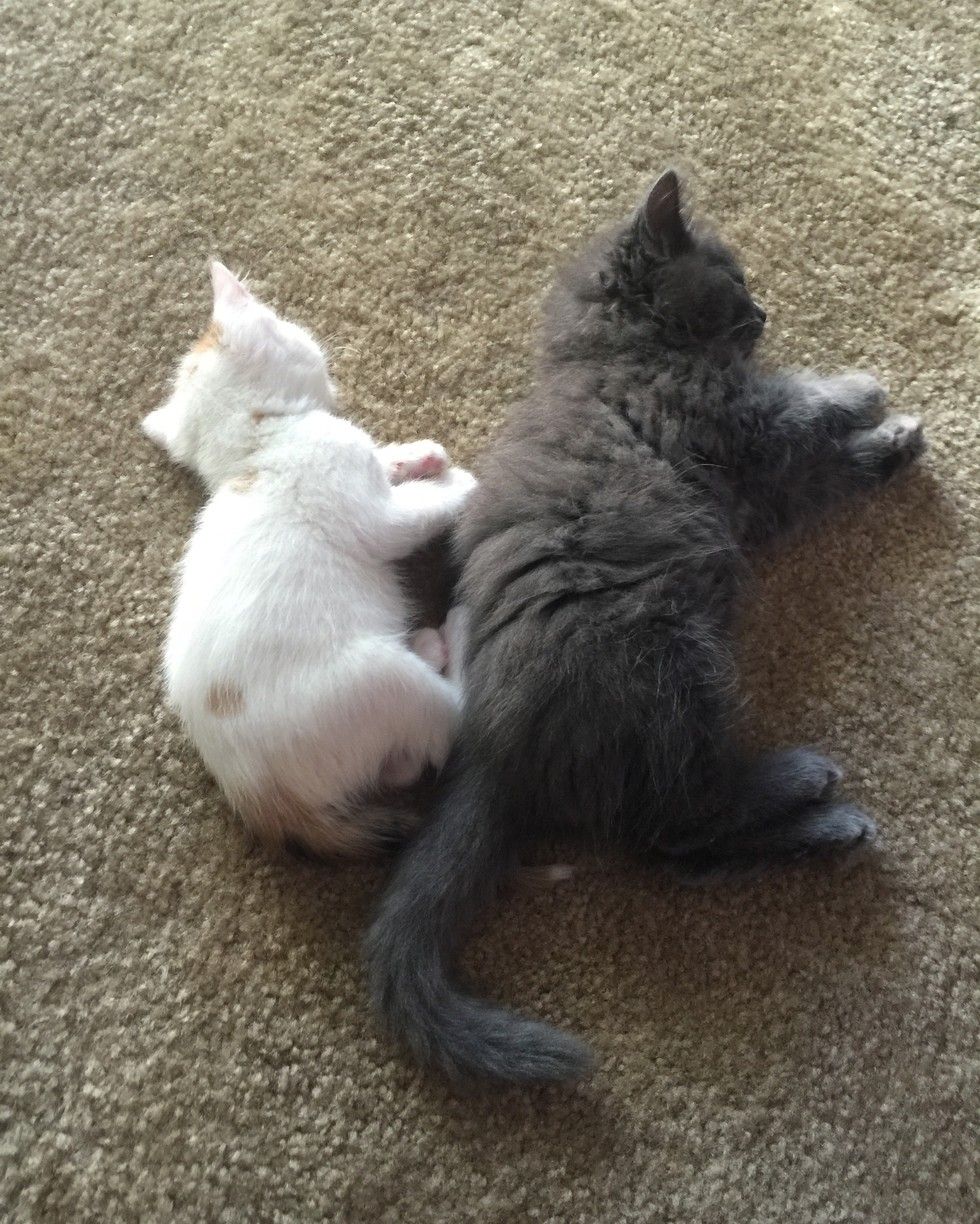 Photo: Taymichfer
Kitten playdates end in snuggles.

Now little Emily has a buddy to cuddle with. She couldn't be happier :).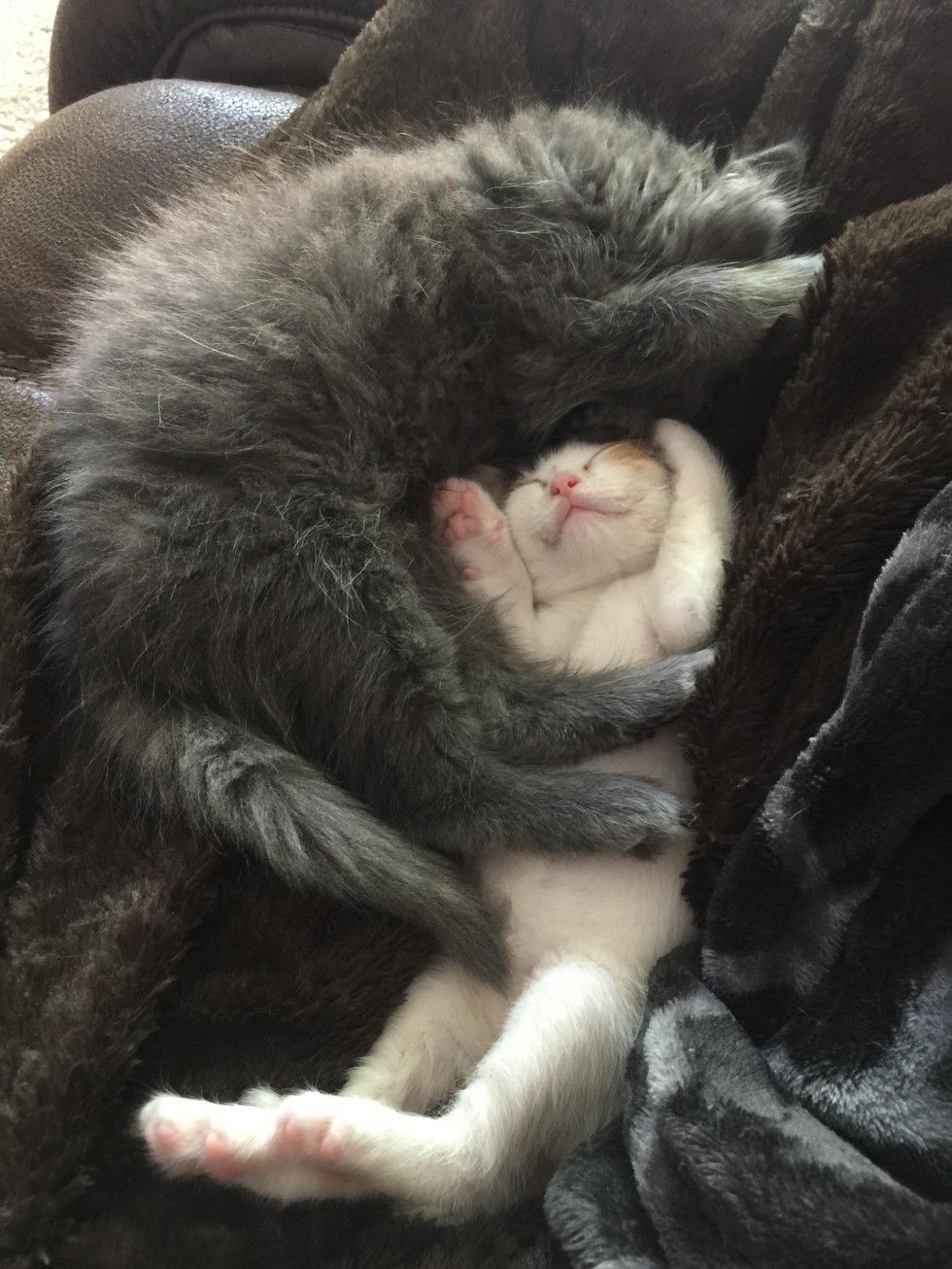 Photo: Taymichfer
What love can do! Share this story with your friends! More at Taymichfer.
Related story: Man Finds Tiny Newborn Kitten Alone In the Rain