Two years ago, a woman met a blind kitty at a shelter while she was traveling, and has been going back to visit him ever since. Every time the kitty hears her voice, he meows at the door, waiting for her to come in.
Meet Jeremiah!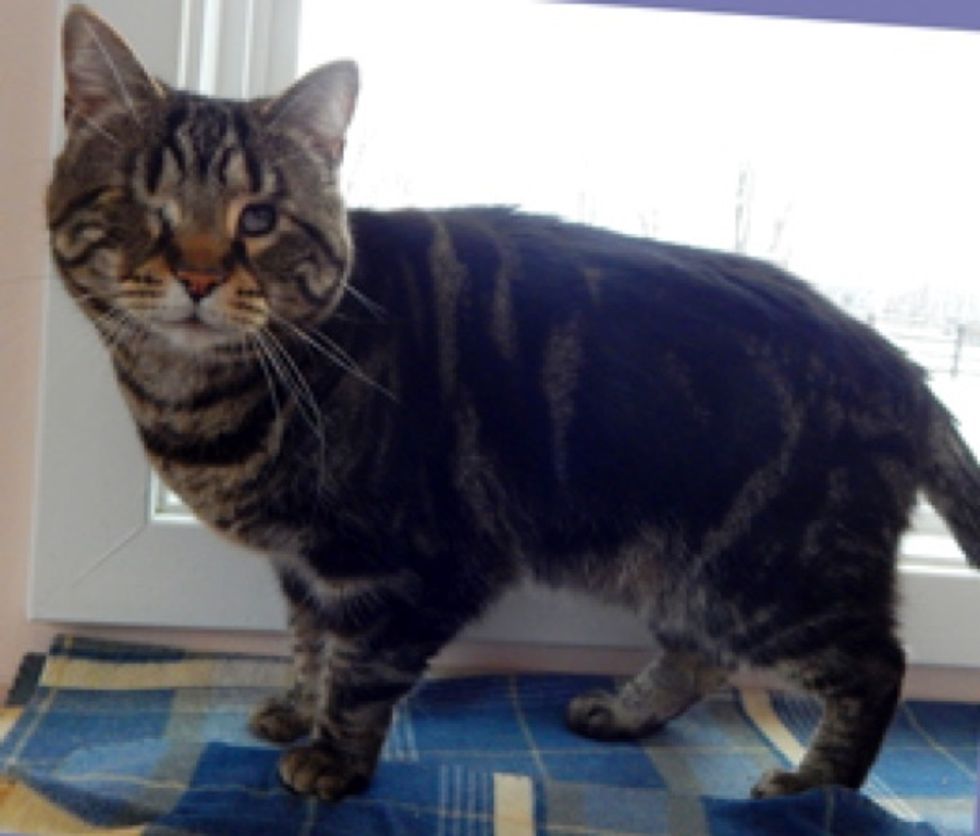 The Briggs Animal Adoption Center
The sweet tabby cat was taken to The Briggs Animal Adoption Center, in Charles Town, West Virginia due to severe litter box issues.

"The woman who surrendered him stated he had been peeing around the house for over a year. Our vet spent months working with him and keeping him in our vet room to try to fix the peeing problem, but unfortunately he continues to have issues with the litter box," BAAC told Love Meow.
The rescue group eventually figured out a setup that works well for Jeremiah. He prefers having a small room to himself as the only cat.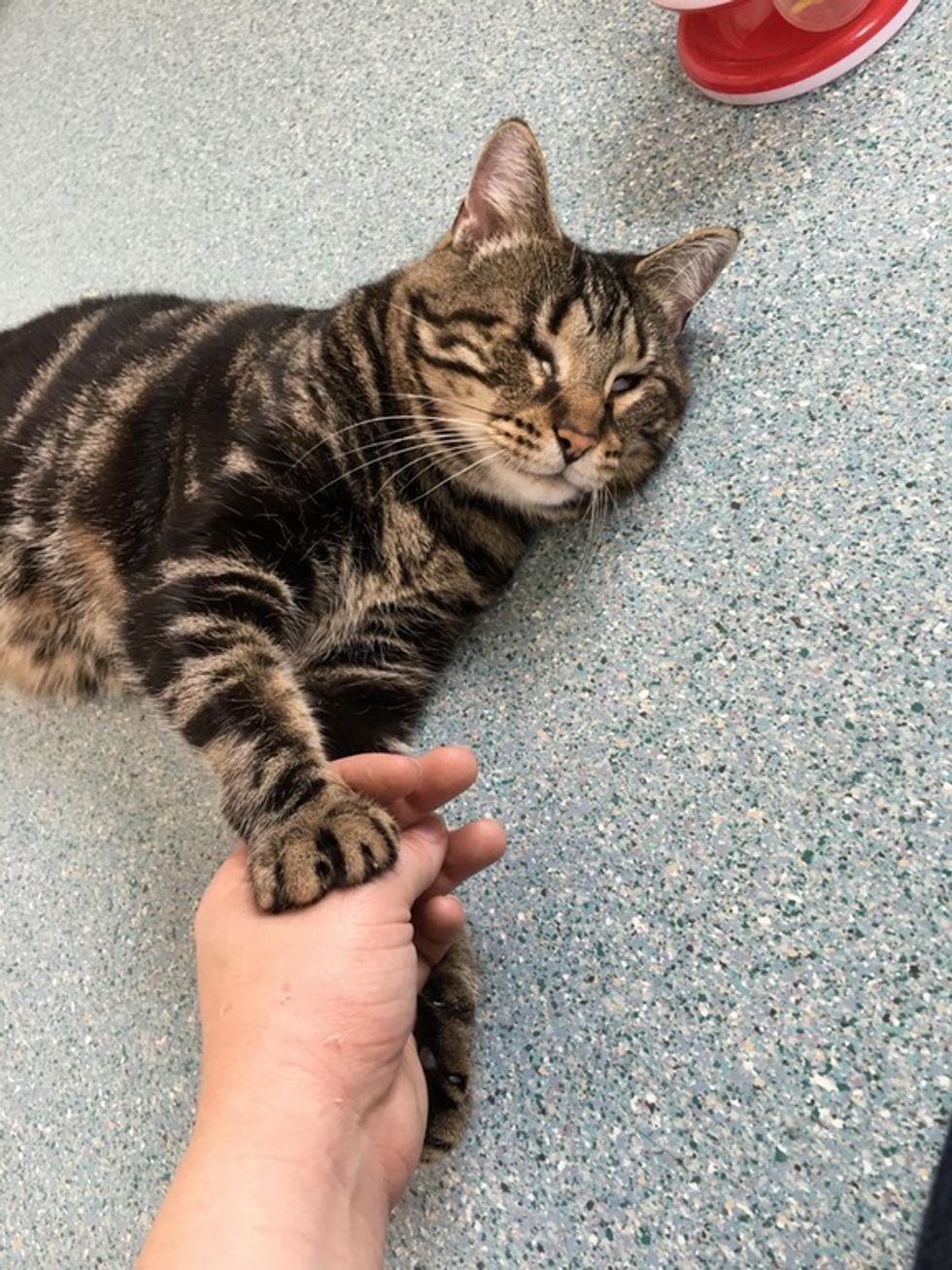 reddit/Dakizo
A woman (reddit user Dakizo) from Pennsylvania met Jeremiah in 2015 while she was visiting her family in Virginia for the weekend. She instantly fell in love with the blind kitty. Despite being born without sight, Jeremiah could "see" through other senses.
When Dakizo spent time with him, the sweet tabby would hold her hand with his paws and wouldn't let go. The blind kitty thrives with attention and love. She knew that she had to come back to visit him whenever she got a chance, and she did.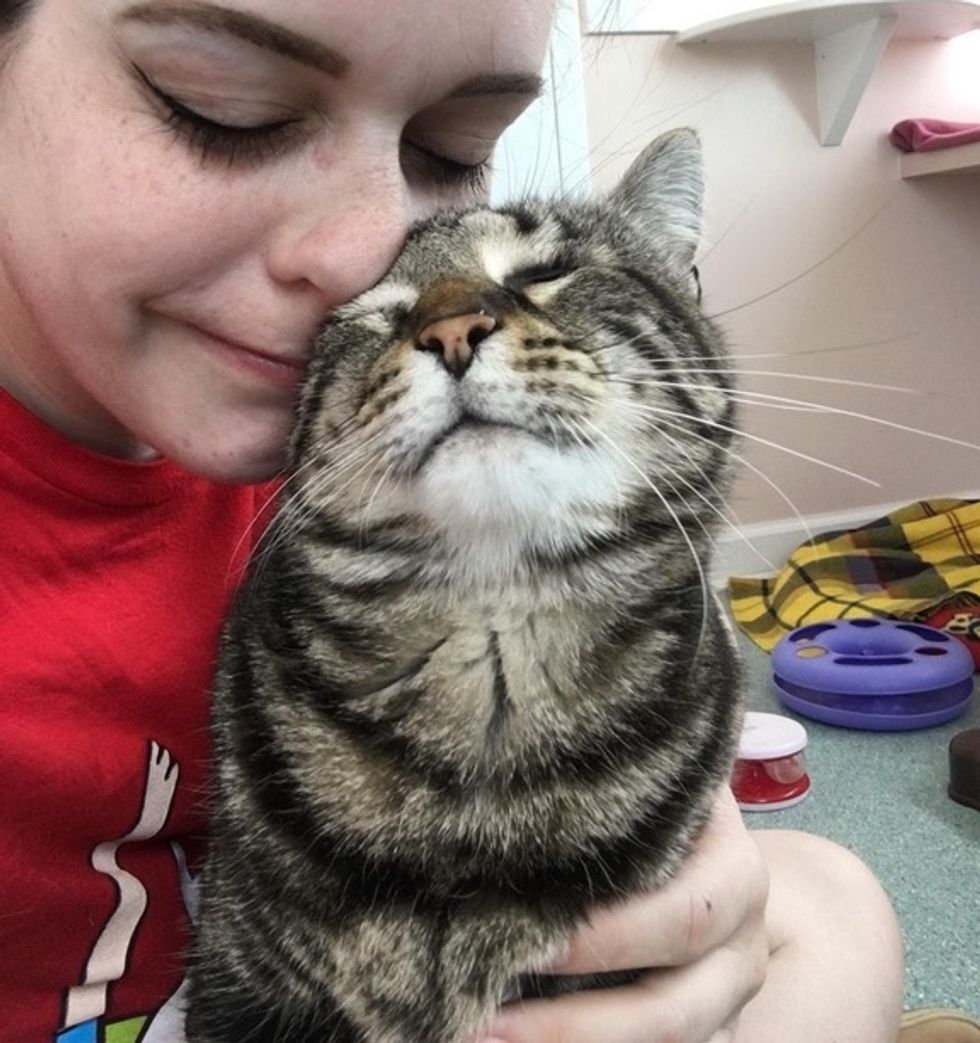 reddit/Dakizo
Every time she was in town, she stopped by at the shelter to see her old pal. Two years later, the kitty still hadn't found a home.
As much as she wants to adopt him, with three cats already, her home wouldn't be ideal for the sweet tabby boy. "Being around other cats and larger spaces increases his already severe litter box issues," Dakizo told Love Meow.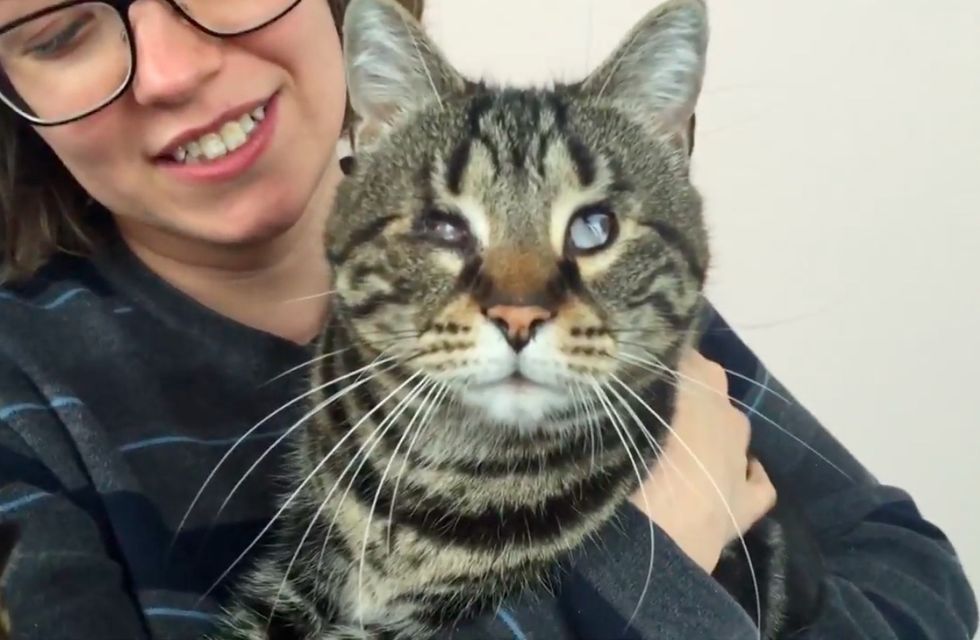 The Briggs Animal Adoption Center
She continued to share the kitty's story and hoped the right home would come along.
A month later, she came back to visit Jeremiah, who recognized her right away and ran up to her for some head snuggles. The sweet 8-year-old is always eager for attention and love.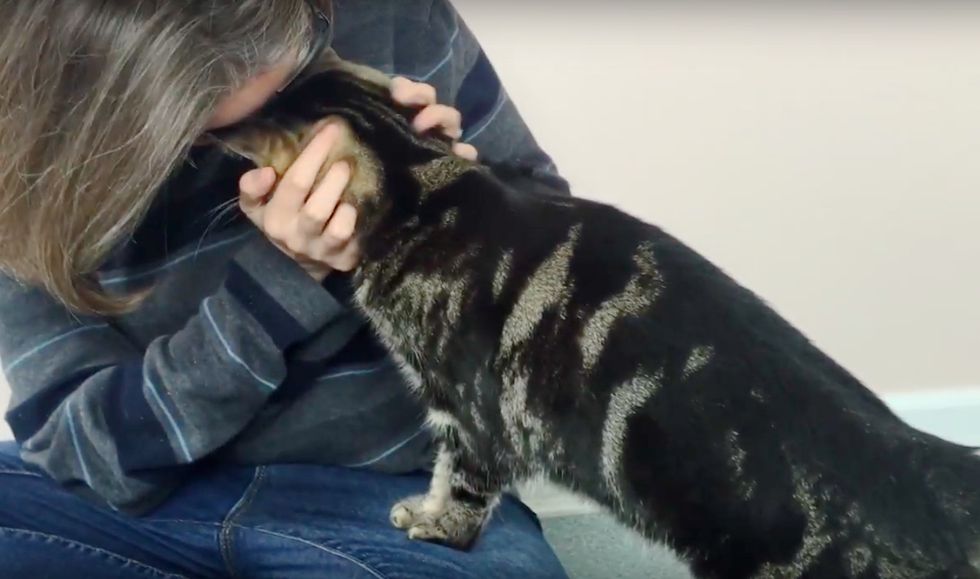 The Briggs Animal Adoption Center
"He will nuzzle up against you and climb in your lap as soon as you enter the room," BAAC told Love Meow.
Jeremiah has many daily visitors who adore him to bits. He greets them with the cutest meows and rubs his head against them to show them love. Spending time with his human friends makes him a very happy kitty.
"We would love to see Jeremiah happy in a home where he could get lots of love and attention. He will be safe and cared for with us until the right place comes along."
Share this story with your friends and helps Jeremiah find his loving home. If you are interested in adopting Jeremiah, click here for more info. Follow The Briggs Animal Adoption Center on Facebook.
Related story: 8 Year Old Girl Draws Pictures of Her Life with Blind Cat Until Her Parents Let Her Adopt Her