An 8-year-old girl couldn't get a blind cat out of her mind after she saw her photo online. She even drew pictures of her adopting the cat and loving her as her own.
She knew deep in her heart that she would be hers forever.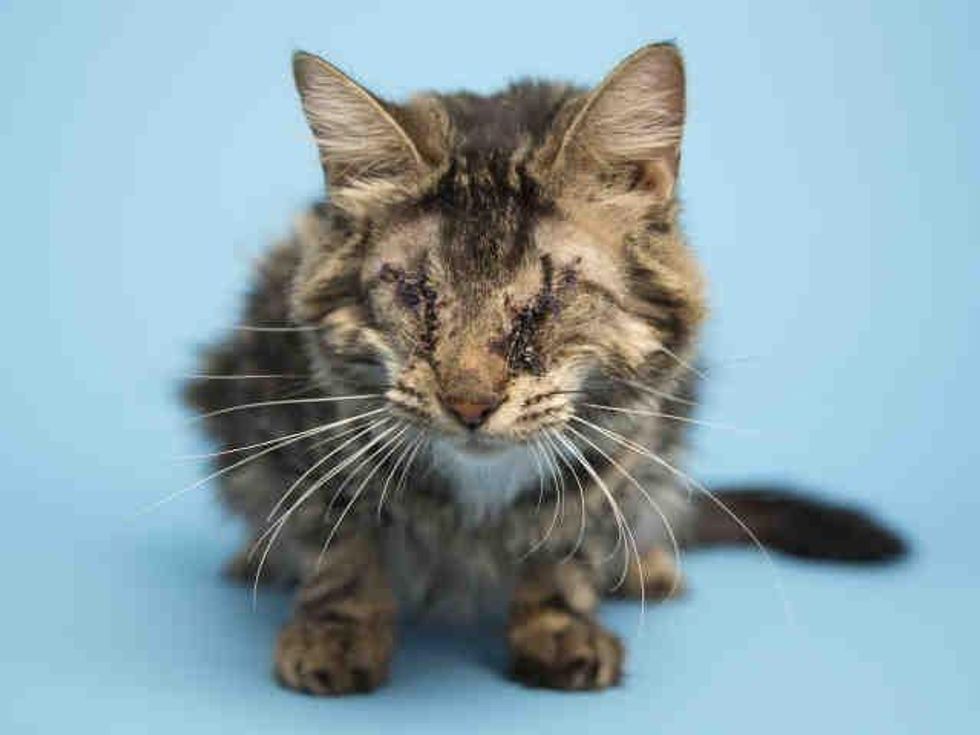 Arizona Humane Society
Britta Bergeson saw the photo of the one year old cat, Justice, who was found as a stray and taken in by the Arizona Humane Society (AHS).
The tabby sustained trauma to both of her eyes. In order to save her life, they had to remove them. After the surgery, they posted a photo of brave tabby girl on the website, and that's when Britta found her purrfect friend.

As soon as she saw the cat, she couldn't stop talking about her. Britta shared the kitty's story with every member in her family, telling them Justice was the one for her.
Britta was determined to convince her family to adopt Justice. She took out her pencils and paper and started drawing her dream—she hoped someday it would come true.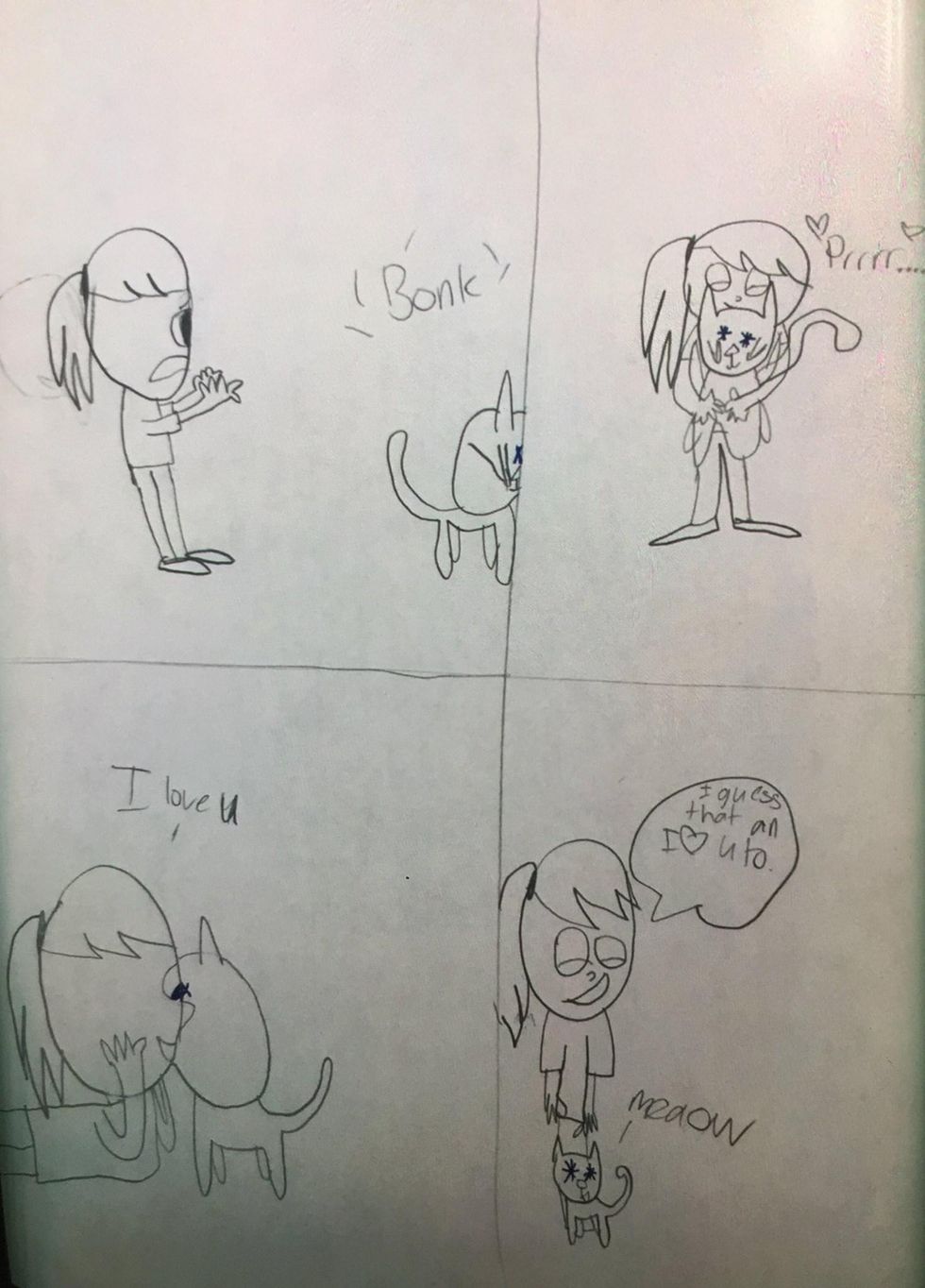 Arizona Humane Society
In the pictures, she depicted Justice purring up a storm in her loving arms when they finally met. She whispered to Justice "I love u" and the sweet blind kitty loved her back by rubbing up her leg and meowing in pure bliss.
Britta has a soft spot for animals, especially those in need. She wanted to love and care for Justice for the rest of her life. So two weeks ago, the family took her to visit the kitty at the shelter. They bonded instantly!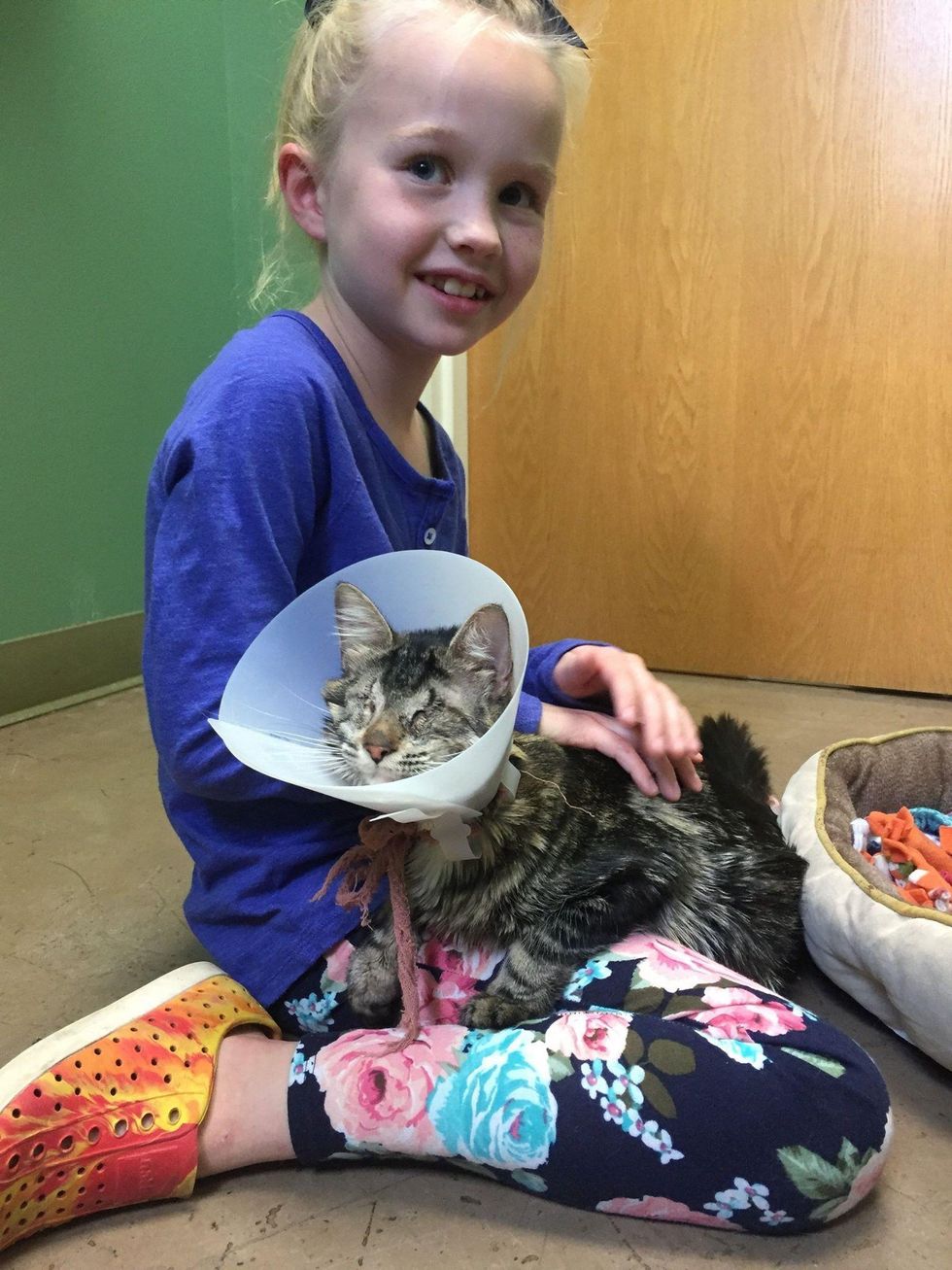 Arizona Humane Society
When shelter staff brought Justice to meet her, Britta couldn't hold back her tears. She was overjoyed to see her cat at last and held her tight in her warm embrace, just like how she had imagined.
Little Justice felt the love and reciprocated with purrs and snuggles.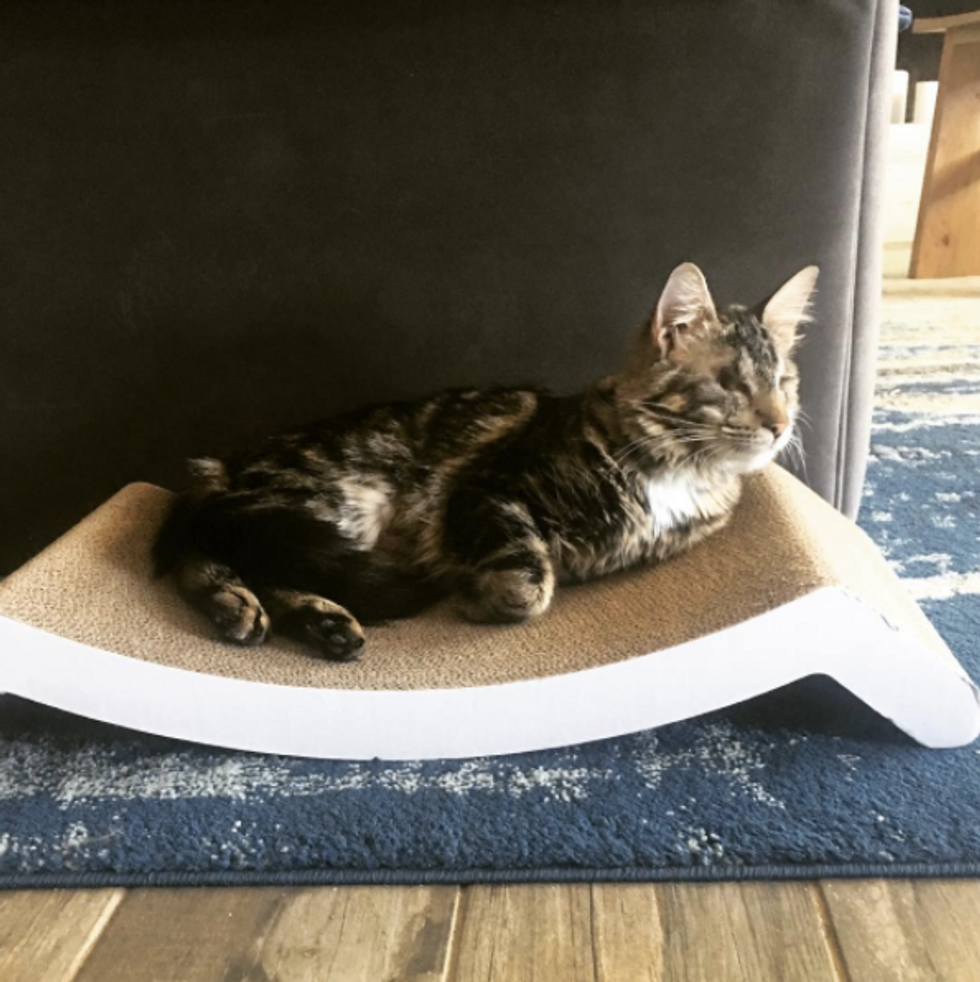 Shay Bergeson
"When she came to AHS to meet Justice, it was love at first sight for both of them. It was her imperfections that drew the family to her, which is exactly the type of home she needed," Arizona Humane Society said.
The beautiful blind kitty is now renamed Lucky! "We were in the car headed home and she mentioned renaming her Lucky," Shay Bergeson, Britta's mom, told The Dodo. "Then she said, 'We are lucky to have her and she is lucky to have us!'"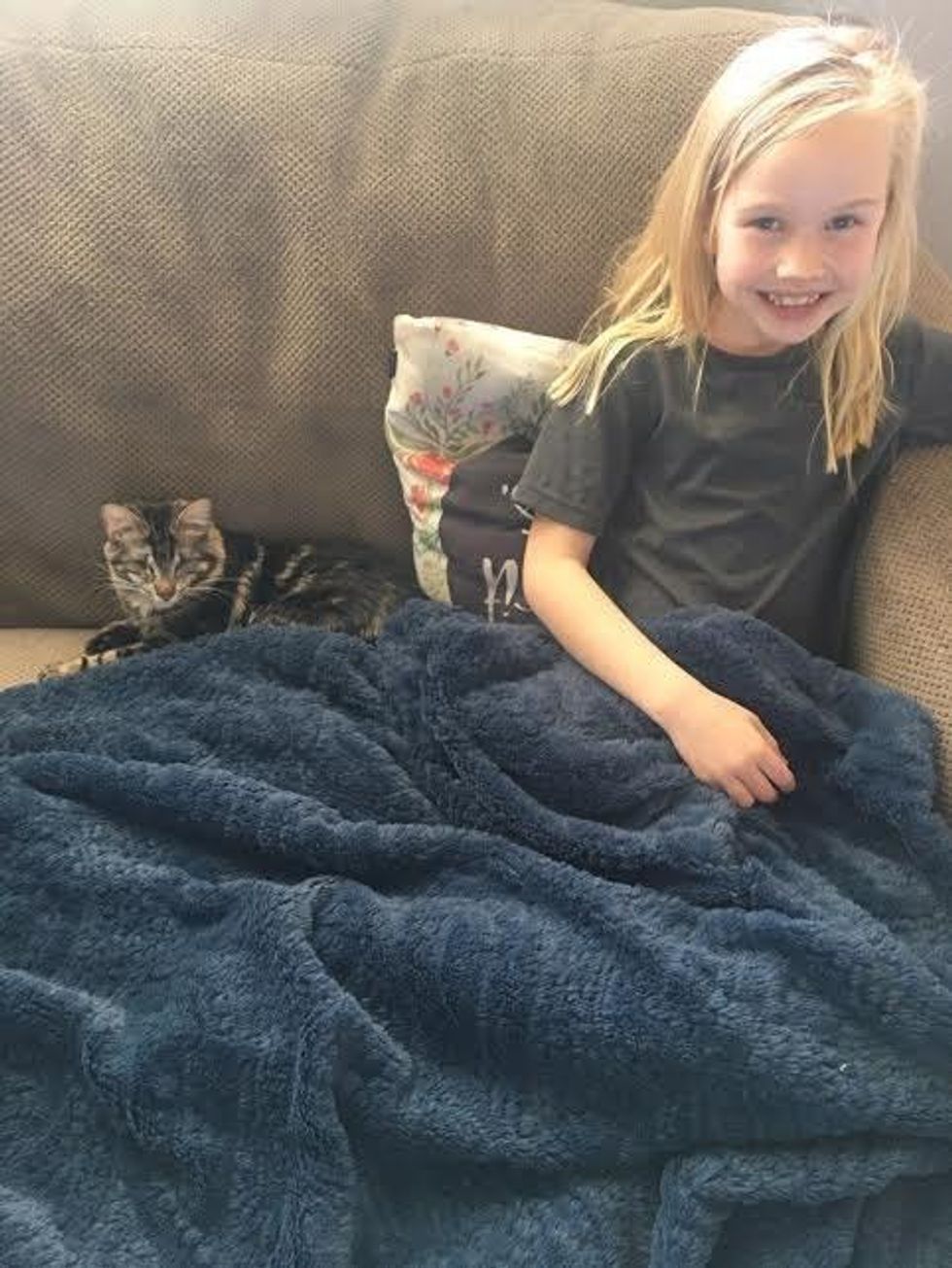 Shay Bergeson
The two best buddies have been inseparable since Lucky moved into her forever home.
"The first two days she stayed in Britta's room in her cat bed, but by the third day she started to venture out and she knows the house so well! She is the best, most sweet cat we have ever owned."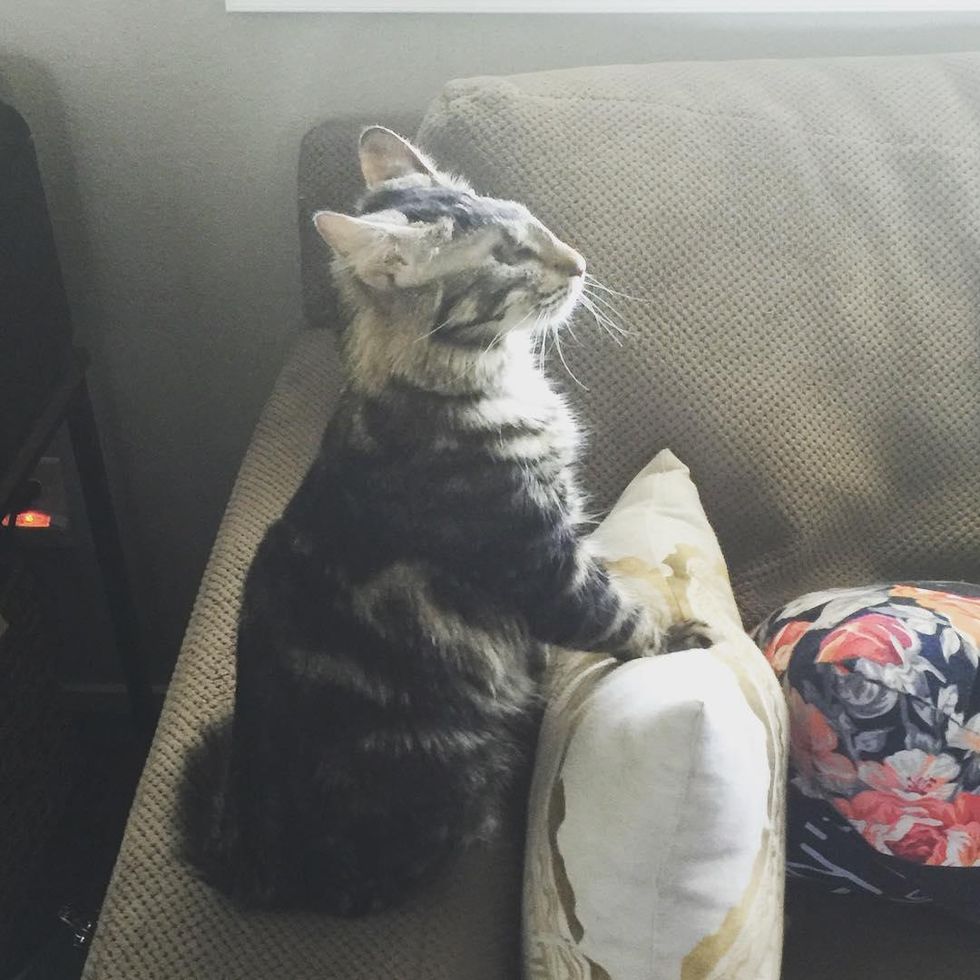 Shay Bergeson
From the day Britta saw the picture of Lucky, she knew just the purrfect home for her.
Being blind doesn't matter to Britta. She knew that Lucky deserves a great life and love, and she was determined to make it happen.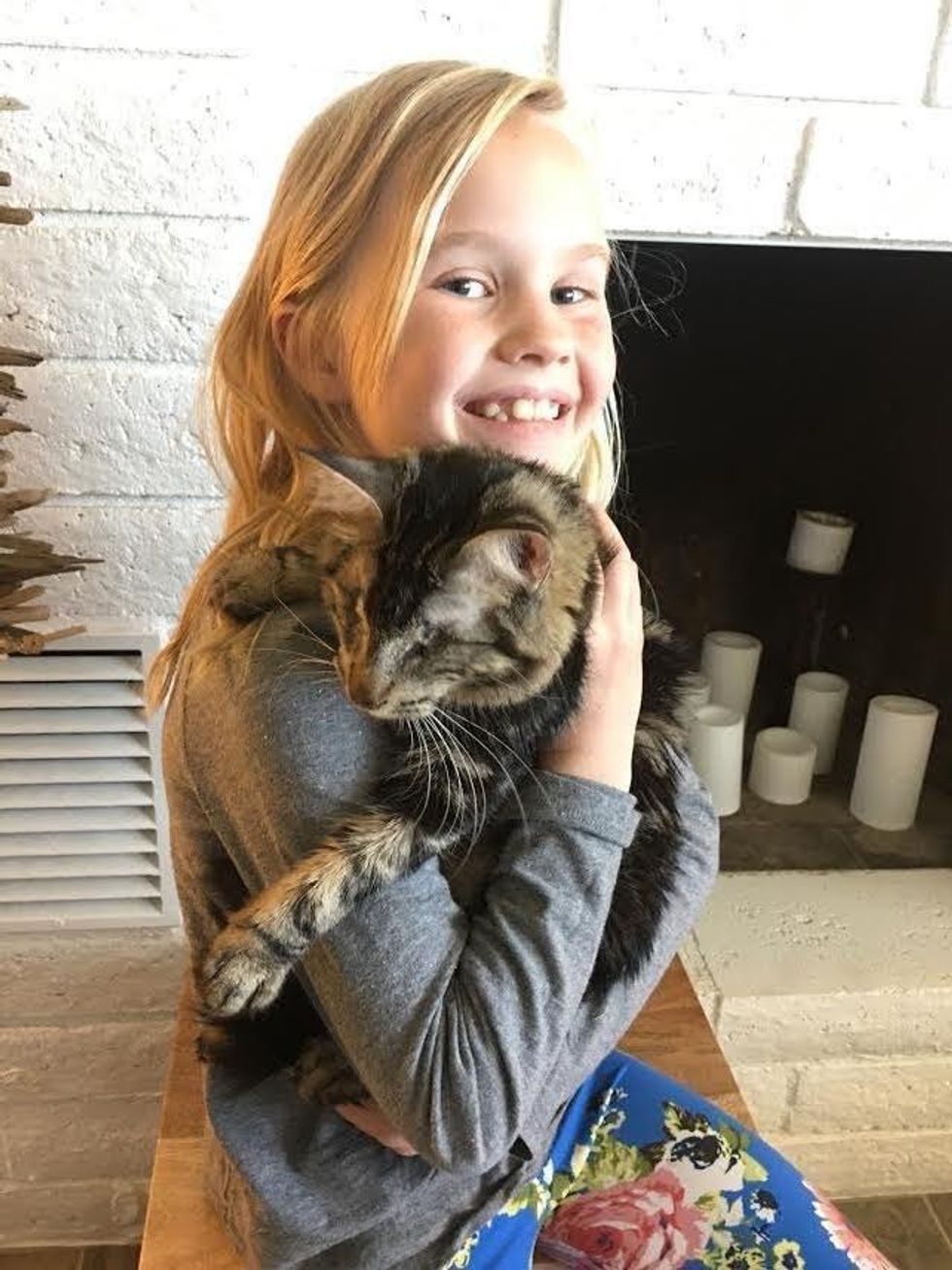 Shay Bergeson
Share this story with your friends. Follow Lucky on Instagram. If you would like to support their rescue efforts, click here to see how you can help. Follow Arizona Humane Society on Facebook.
Related story: 8 Year Old Girl Draws Pictures of Her Life with Blind Cat Until Her Parents Let Her Adopt Her