Lissa Tilley and her two children (Michael and Liz), all artists, said goodbye to their beloved French miniature poodle, Hershey after 14 amazing years.
A few years later, they felt that they were ready to welcome another furry friend into their loving home, but little did they know that a beautiful super senior cat would soon tuck his way into their hearts.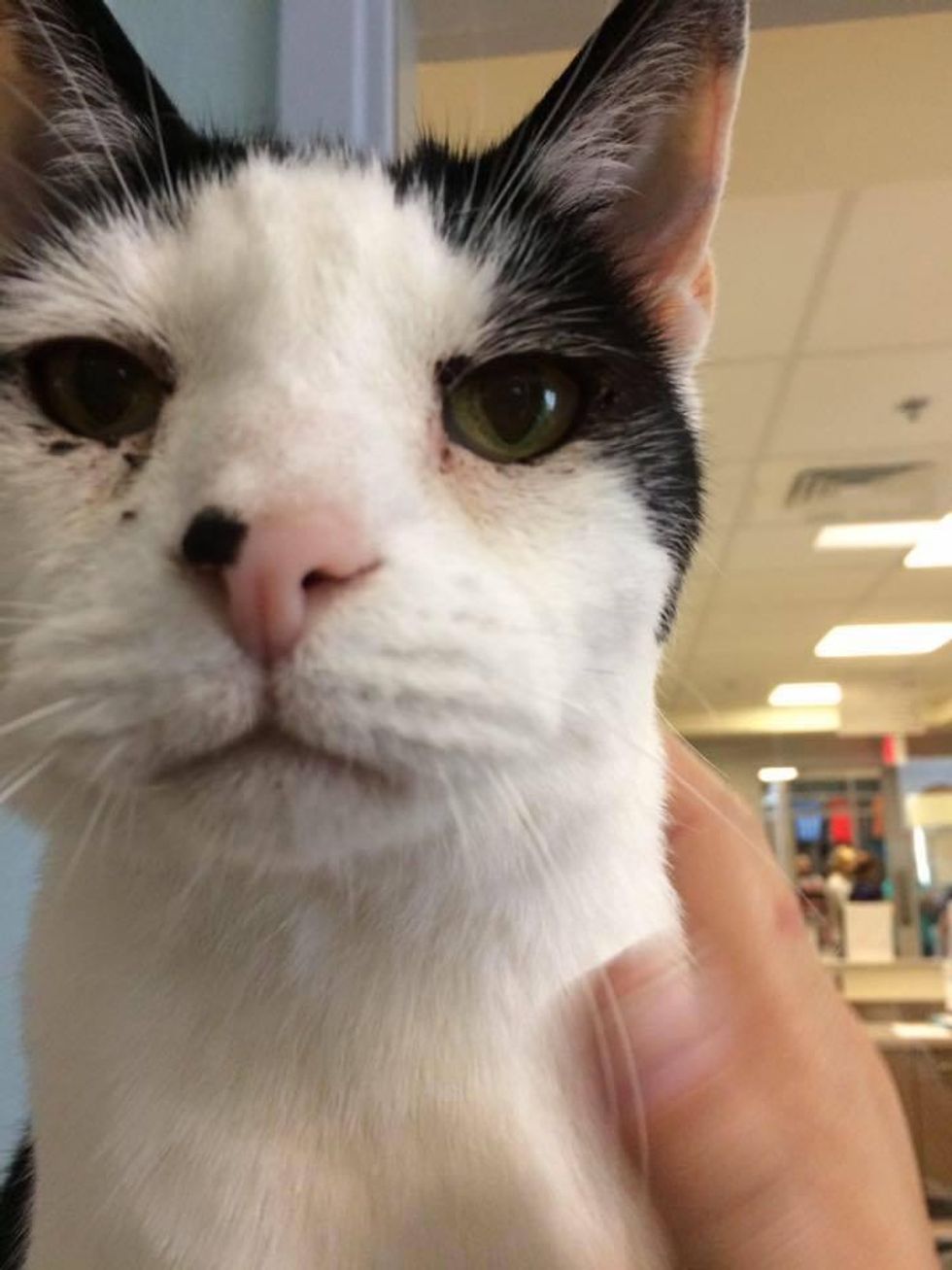 Supplied by Lissa Tilley
Lissa and her family went on the website of The Humane Society of Harford County to look for a dog, but one thing led to another, they ended up paying a visit to the cat room.
They were smitten with all the kitties there. On a Saturday in September, 2016, they met Tigger. "They told us his story of how he'd been with a lady his whole life and she recently passed away. Her family wasn't able to keep him but told the shelter that he was just the nicest cat and were sorry to have to surrender him," Lissa told Love Meow.
The mother and daughter had already made up their mind to take the sweet old boy home. "The Humane Society staff began to get so excited that Tigger, the 19 year old cat was about to be adopted. Staff was buzzing and kept coming up to us saying this is GREAT NEWS!"
"We took him to Pet Smart and let him ride around the store with his head poking out of the box. He loved it."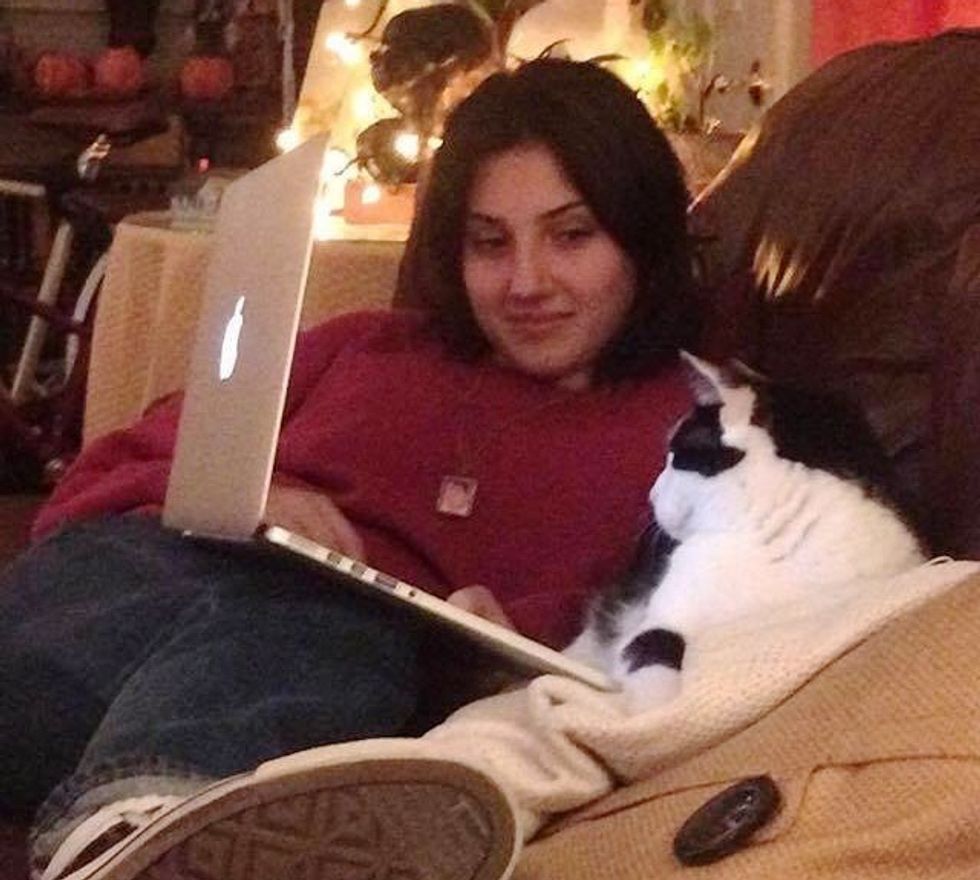 Supplied by Lissa Tilley
Since day one Tigger has really bonded with Liz. "They do homework together, laundry, internet shopping, video games and he is a great study partner. He loves to pat us on the hand or arm when he wants to have a treat or more petting," Lissa added.
A few months later, when Liz had her high school prom, she wanted to share that special moment with her best friend.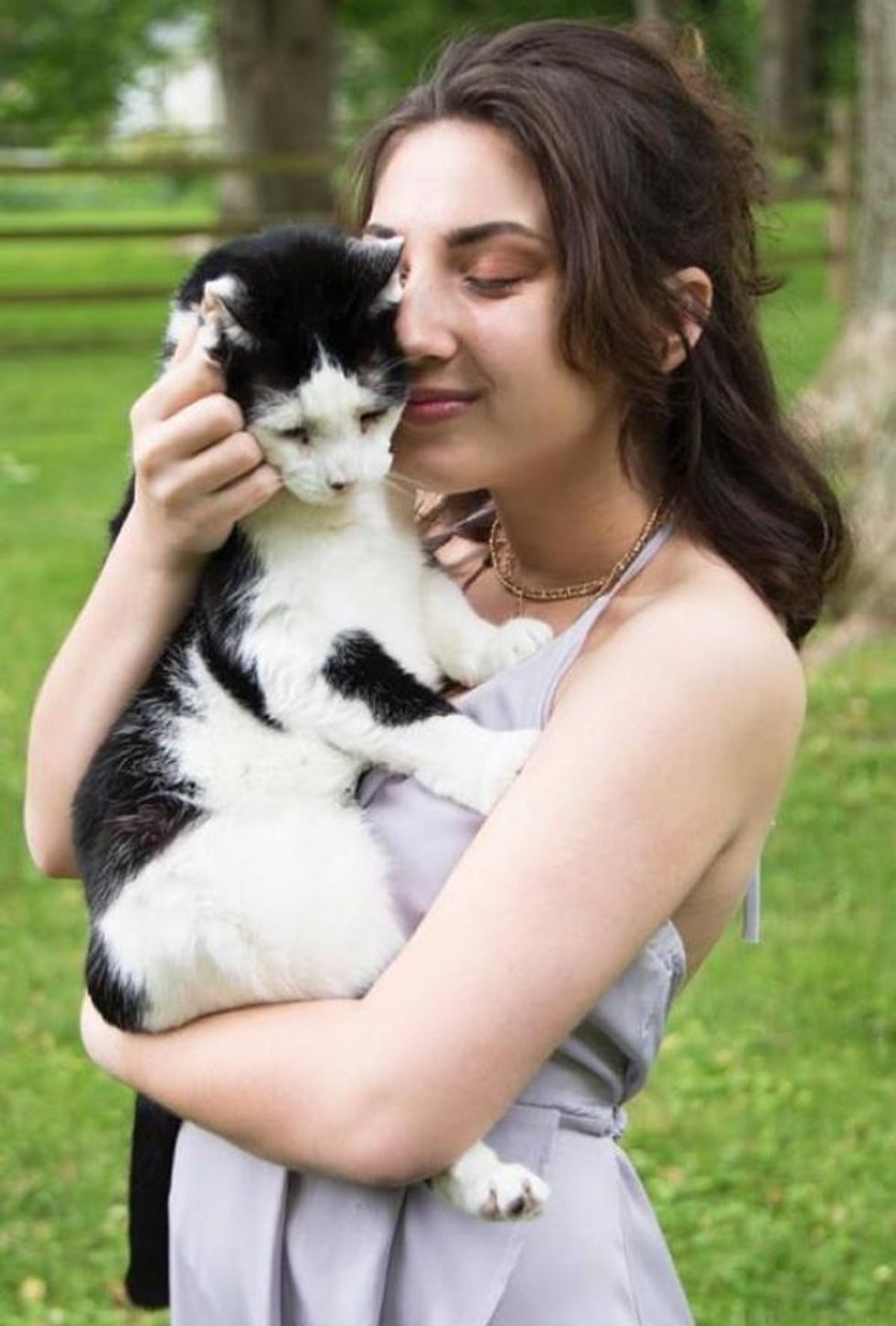 Supplied by Lissa Tilley
As Liz and her date Jordan were getting ready for prom, Michael set up the shots for their photos, but they knew something was missing.

"It seemed like we all simultaneously said, Get Tigger!"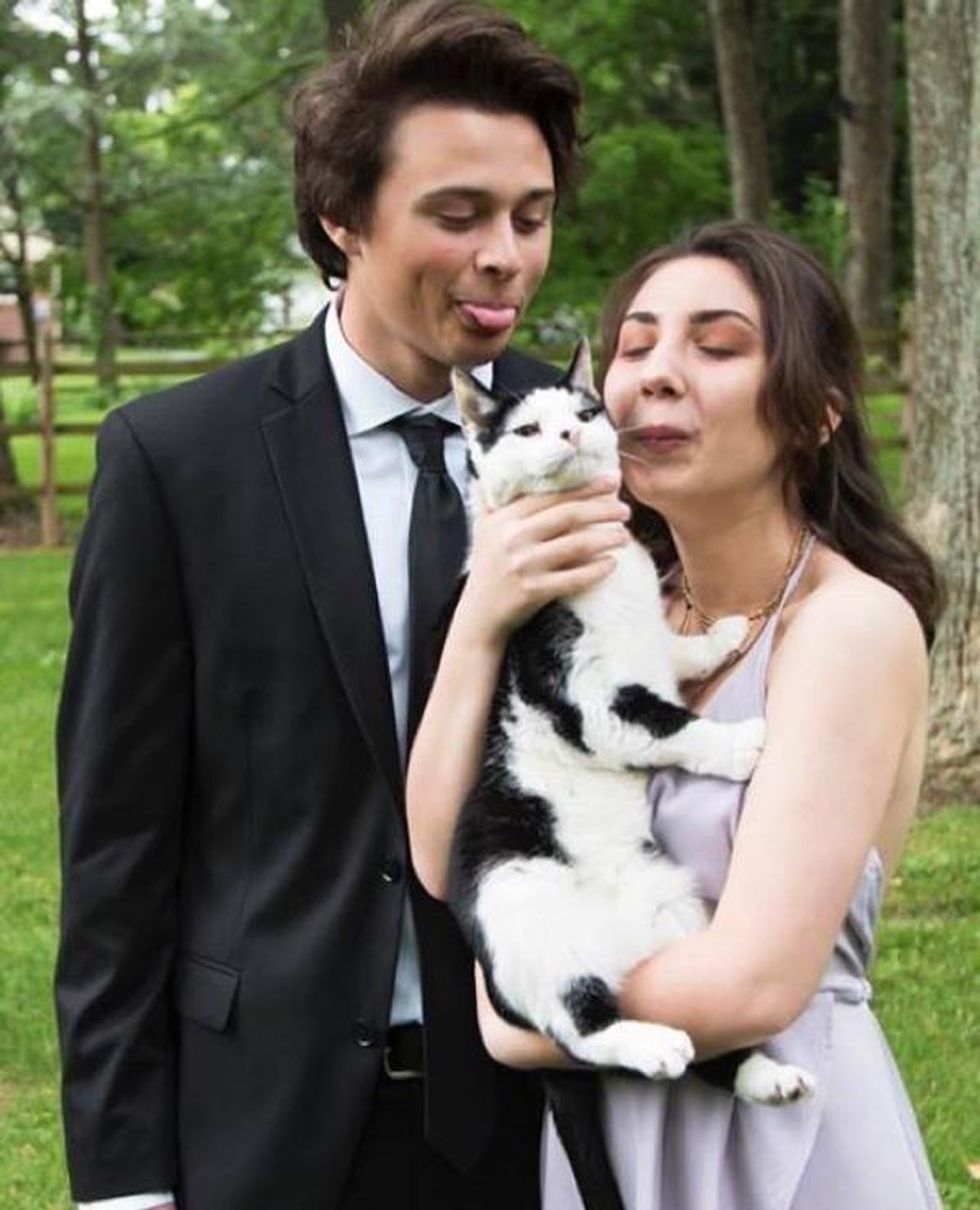 Supplied by Lissa Tilley
Tigger didn't need any outfits as he was already wearing the most perfect tuxedo ever made. Liz had her beloved friend in her arms as he posed for the photos.
Tigger was the shining star that day.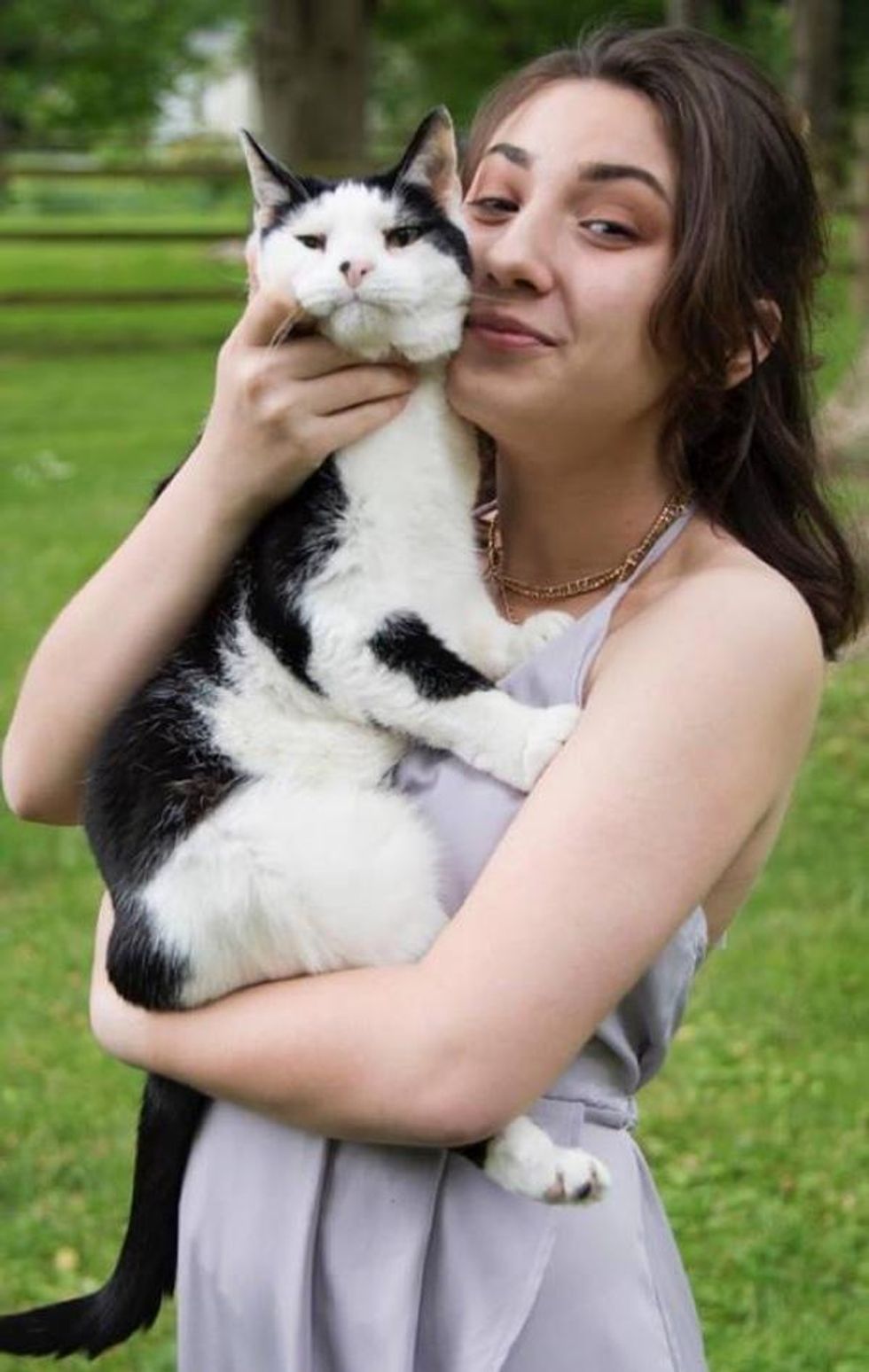 Supplied by Lissa Tilley
"We have had SO much fun with Tigger in the last six months! All of our art work have featured Tigger in several formats and styles," Lissa told Love Meow.

"We spoil him because of his age, but you'd never know that he was 19 – almost 20. We have had Halloween, Christmas, NYE, Valentines, and the Junior Prom with our new boy and he (seems) to love it!"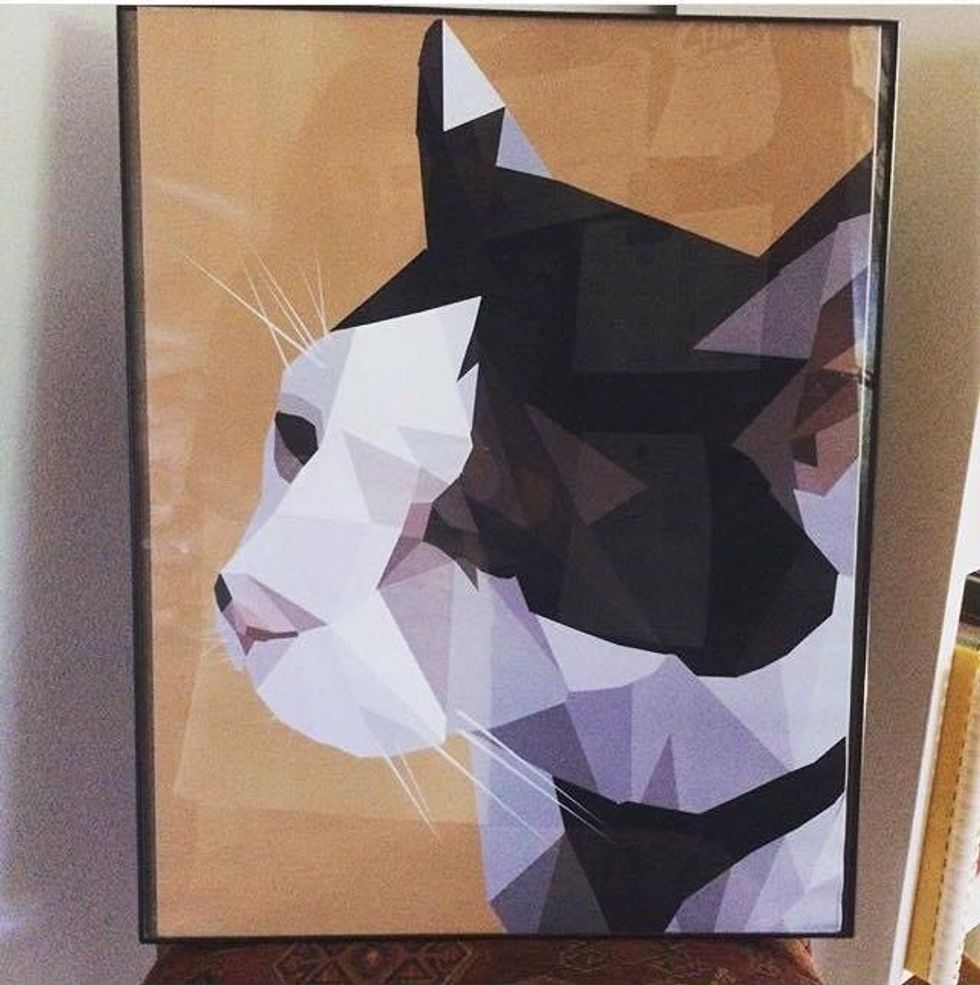 Liz's art piece featuring TiggerSupplied by Lissa Tilley
Tigger is turning 20 in a few weeks.
"We cannot wait to celebrate Tigger's birthday this year – the big 20 later in July."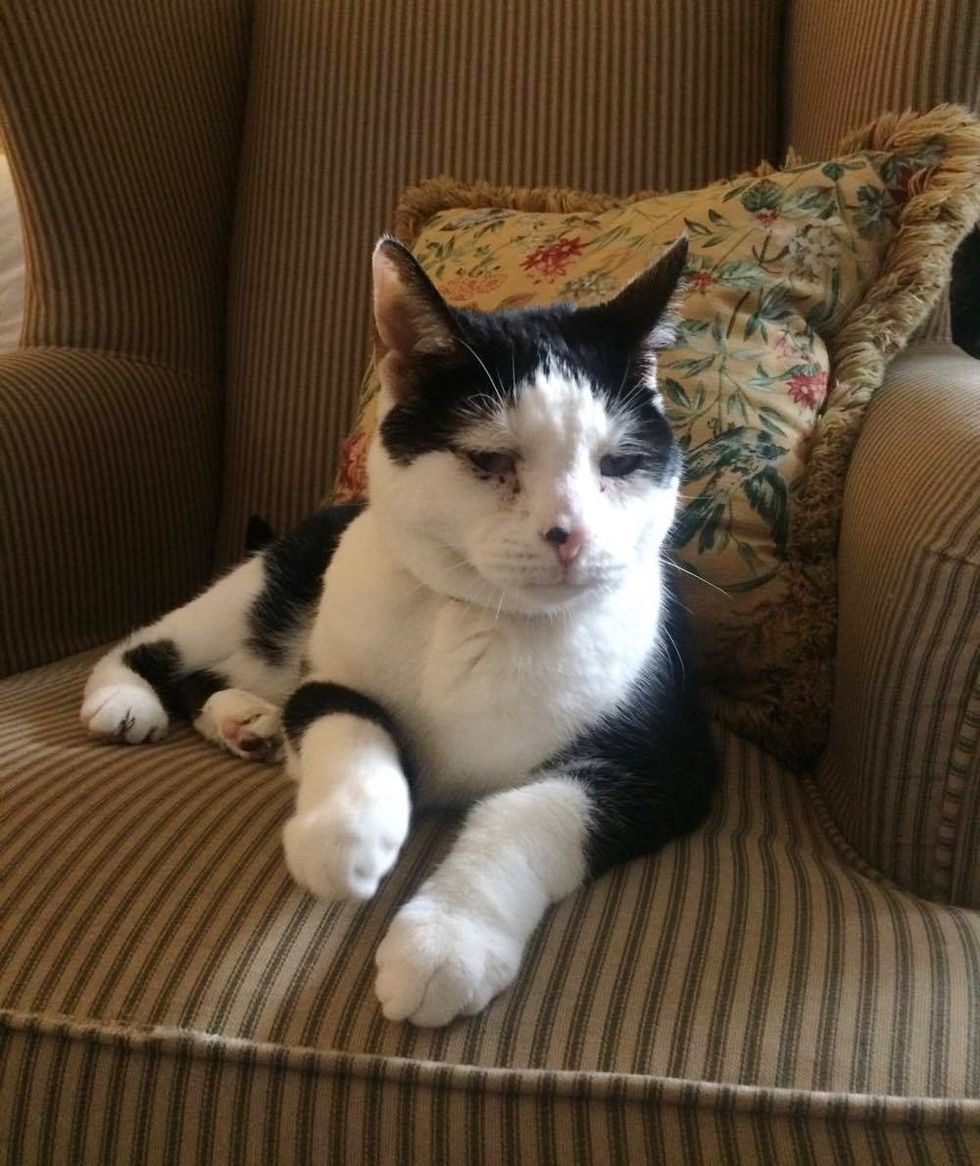 Supplied by Lissa Tilley
"We realize now that we didn't choose Tiggs, he definitely chose us and we are just so in love," Lissa told Love Meow.

The sweet tuxedo boy proves that it's never too late to find love.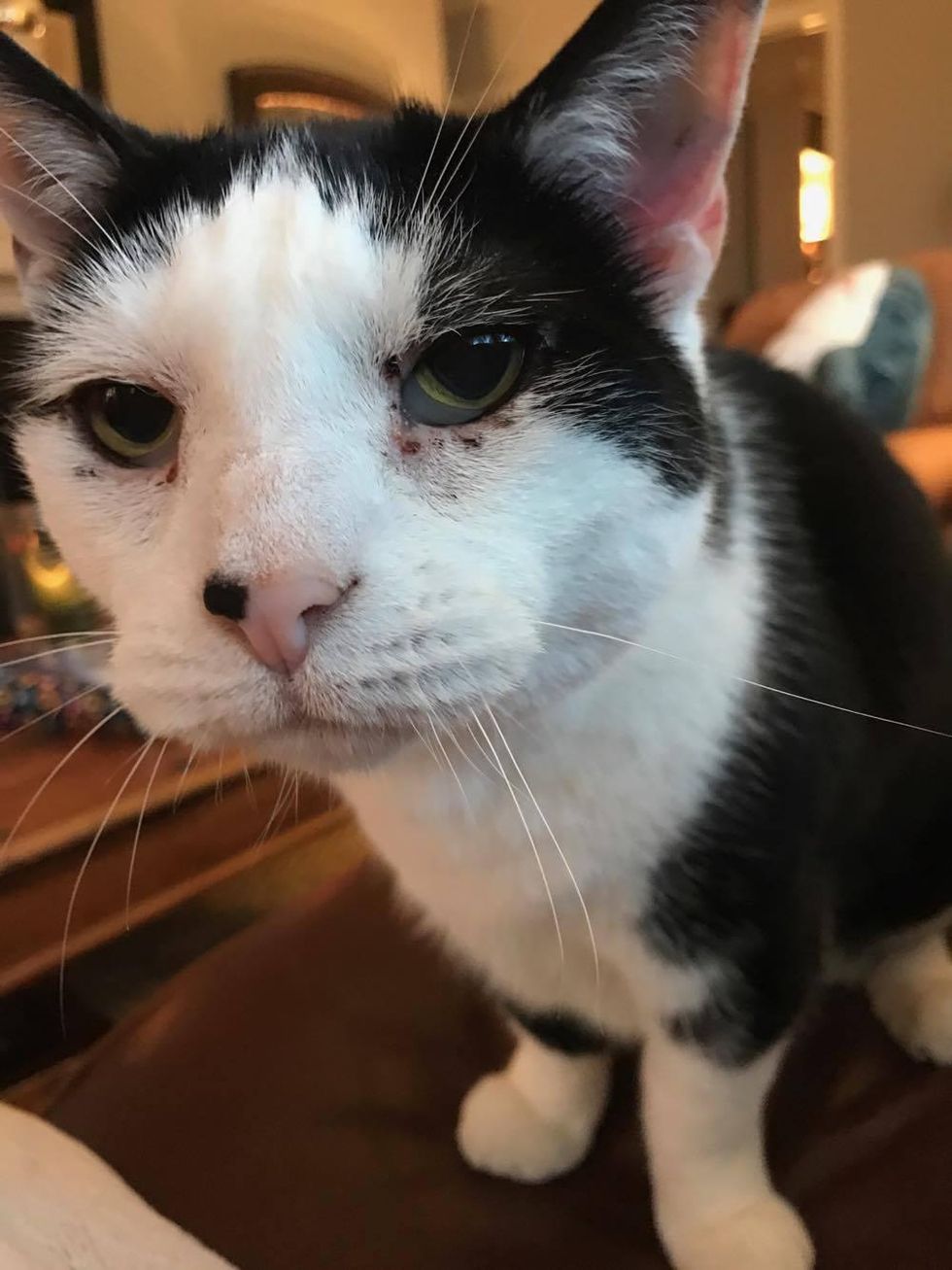 Supplied by Lissa Tilley
Share this story with your friends. If you would like to support their rescue efforts, click here to see how you can help. Follow The Humane Society of Harford County on Facebook.
Related story: This Guy Couldn't Find a Date to School Prom, So He Took His Cat