Meet Loki, an adopted cat, who has quite a unique face. She will steal your heart with those vampurr fangs!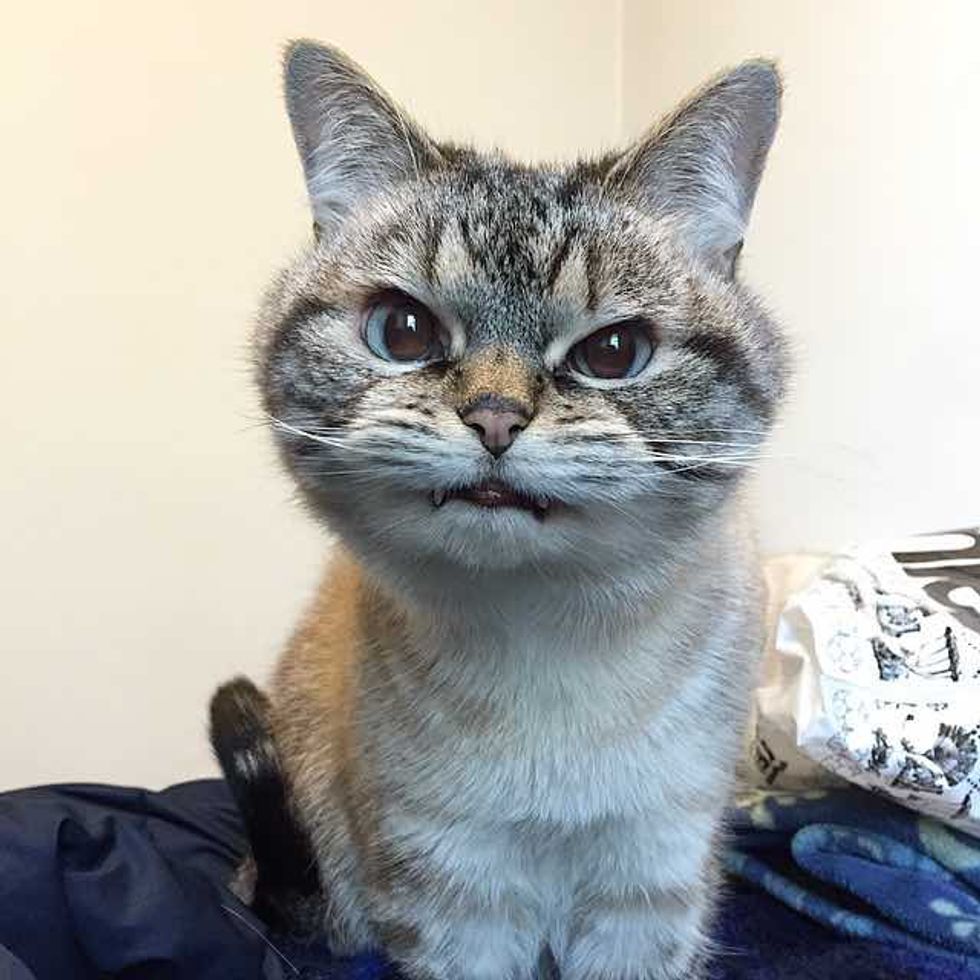 Her teeth and jaw are positioned in a way that makes her look like she has vampurr fangs.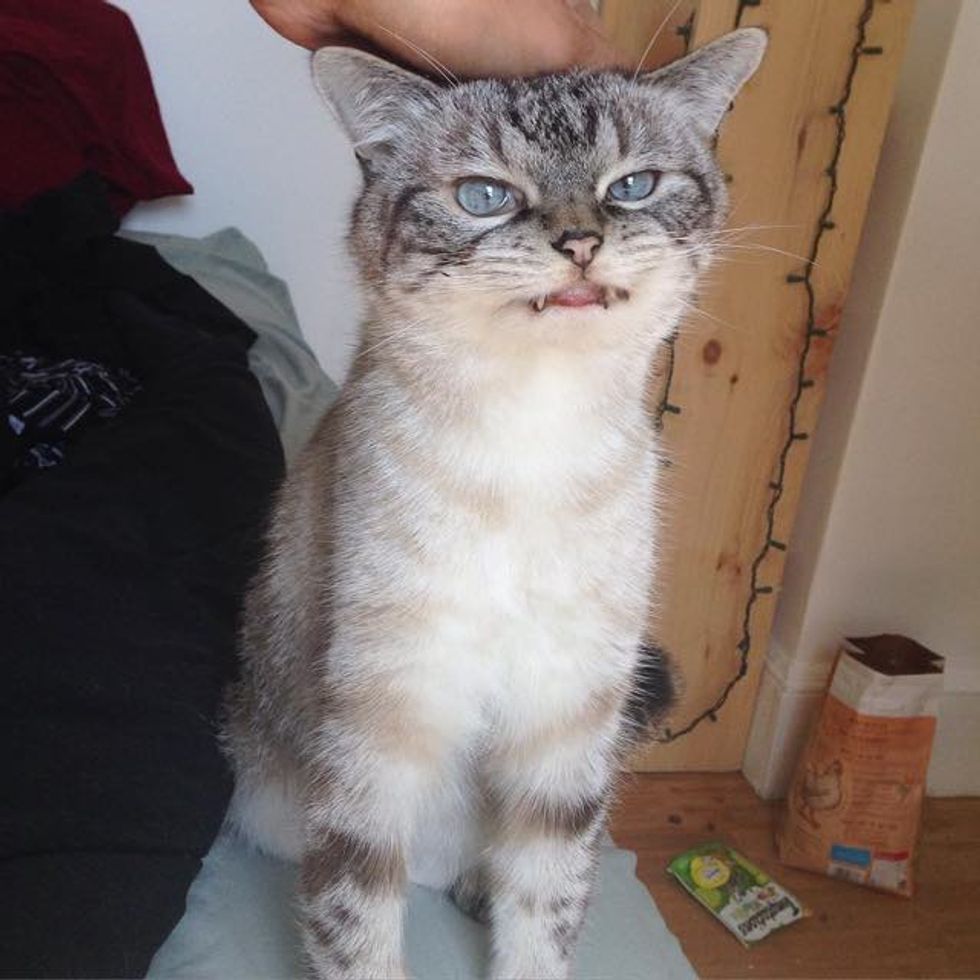 Loki's human Kaet adopted her from a shelter. She said on Loki's Instagram that they didn't have much info about Loki's looks.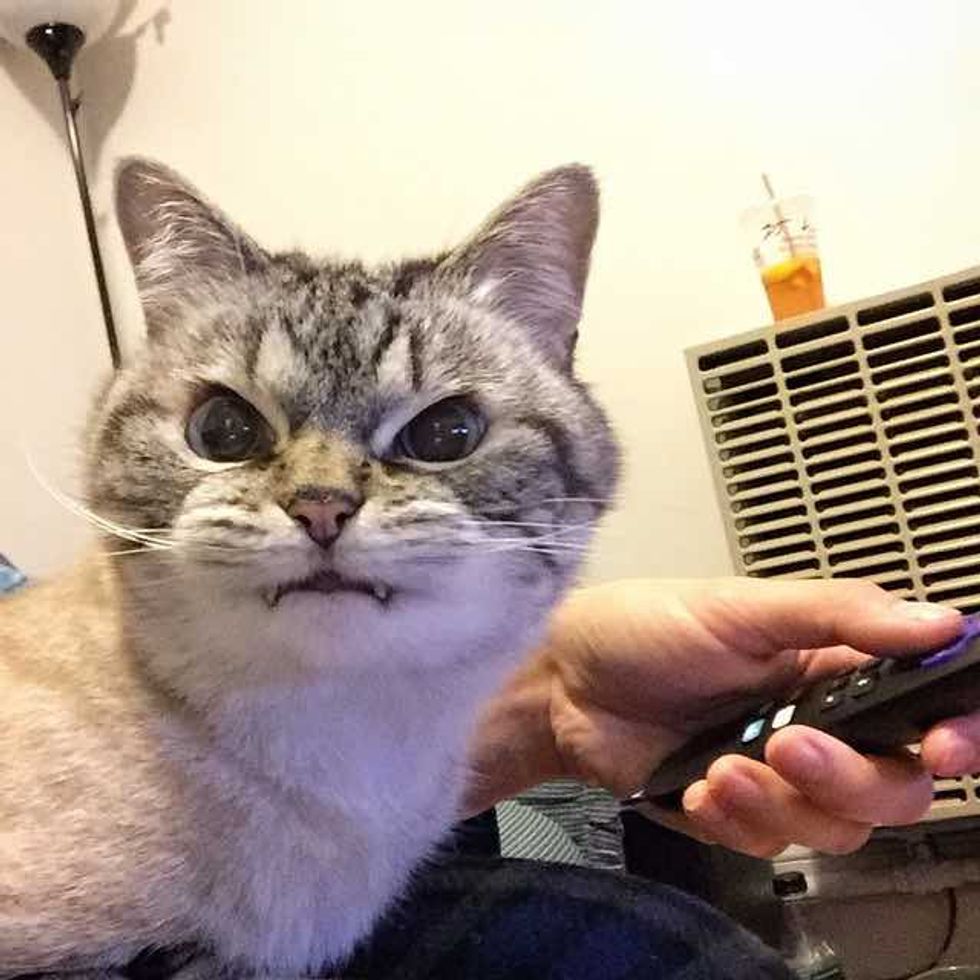 A big smile on her face!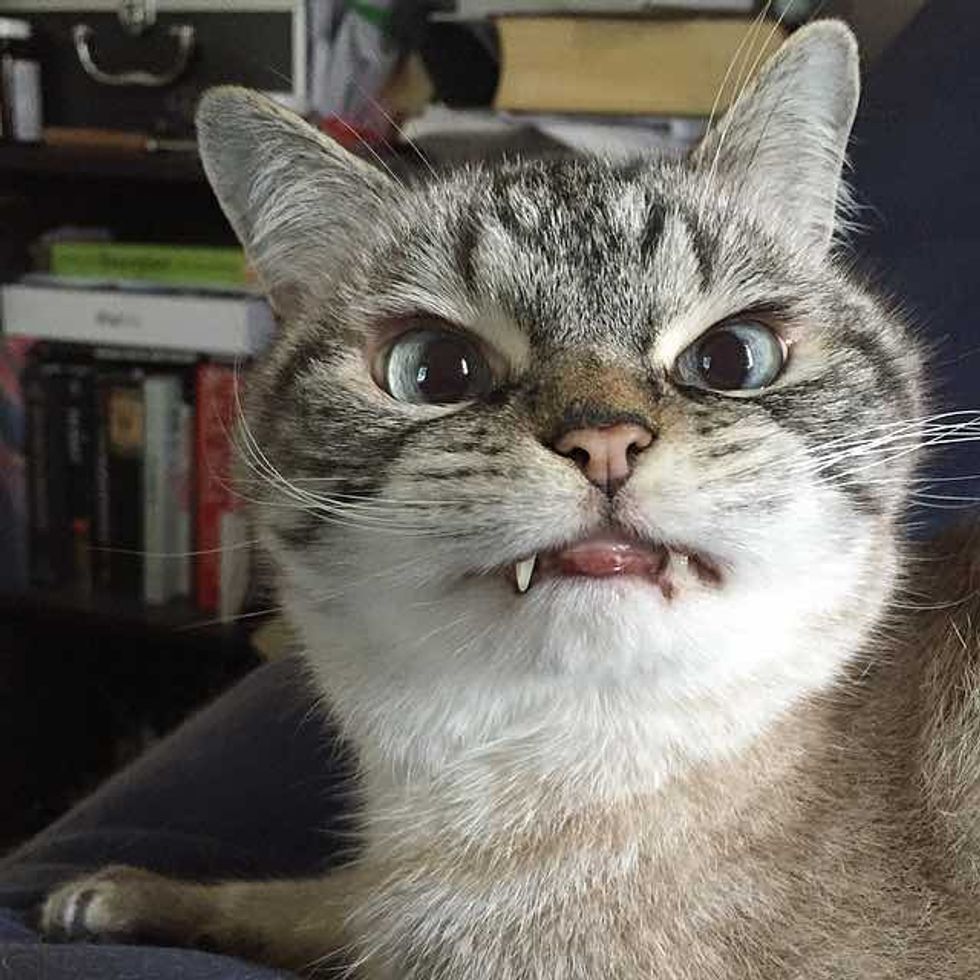 Sometimes she hides her cute fangs :)...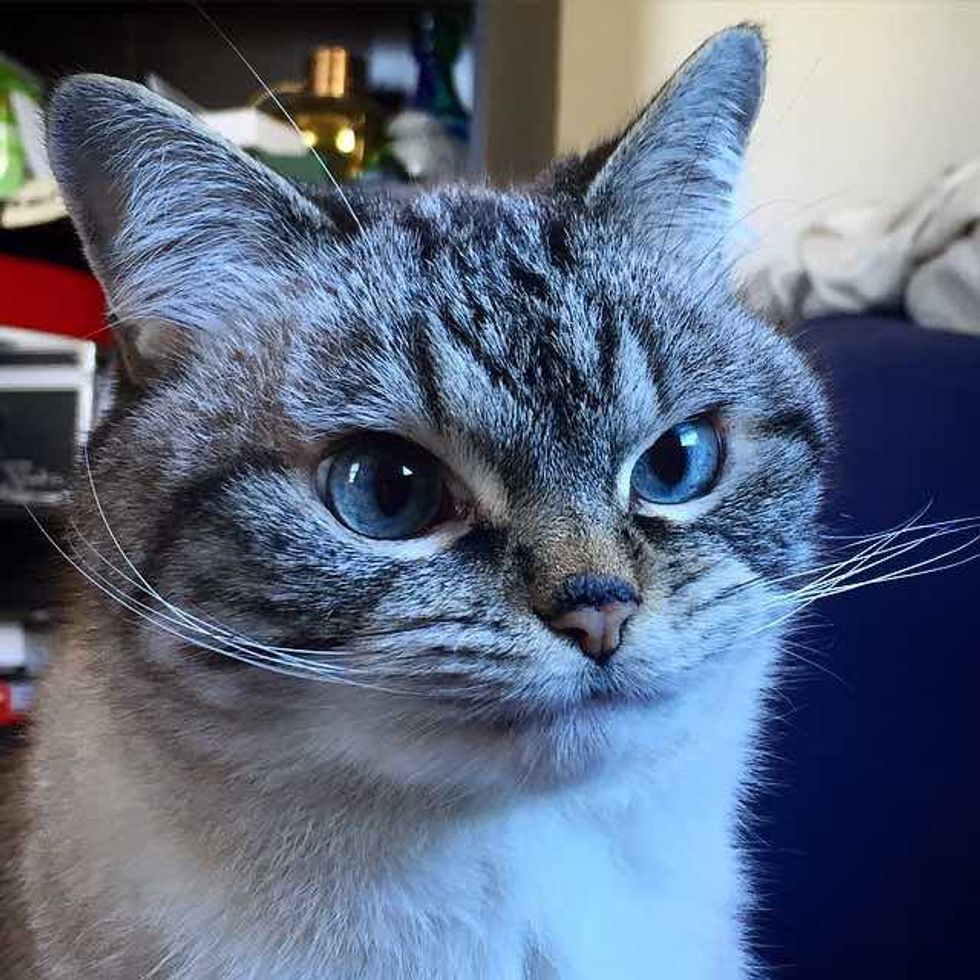 Who could possibly resist this face?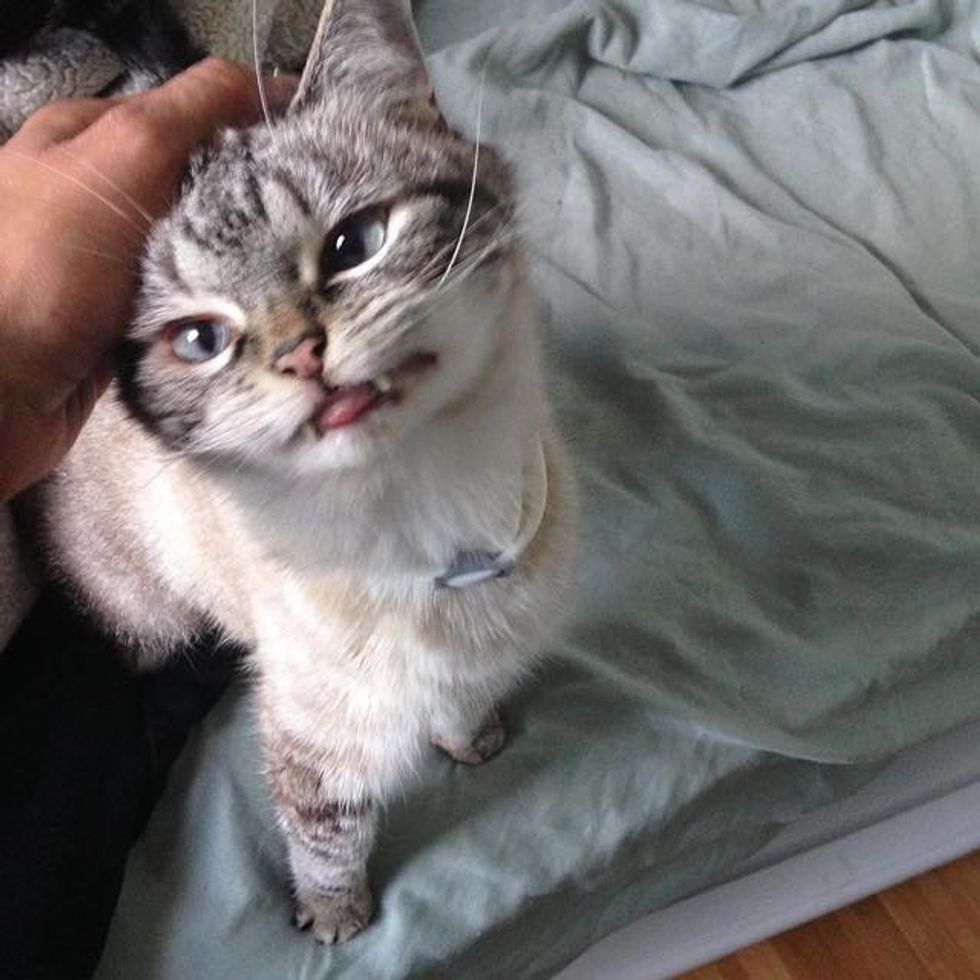 Watch video: Loki winks!
Watch video: Loki wants treats!