A lynx kitten puts its arm over another cub while they are overlooking the beauty of the scenery at the Langedrag Nature Park, a mountain farm and wildlife park in Norway.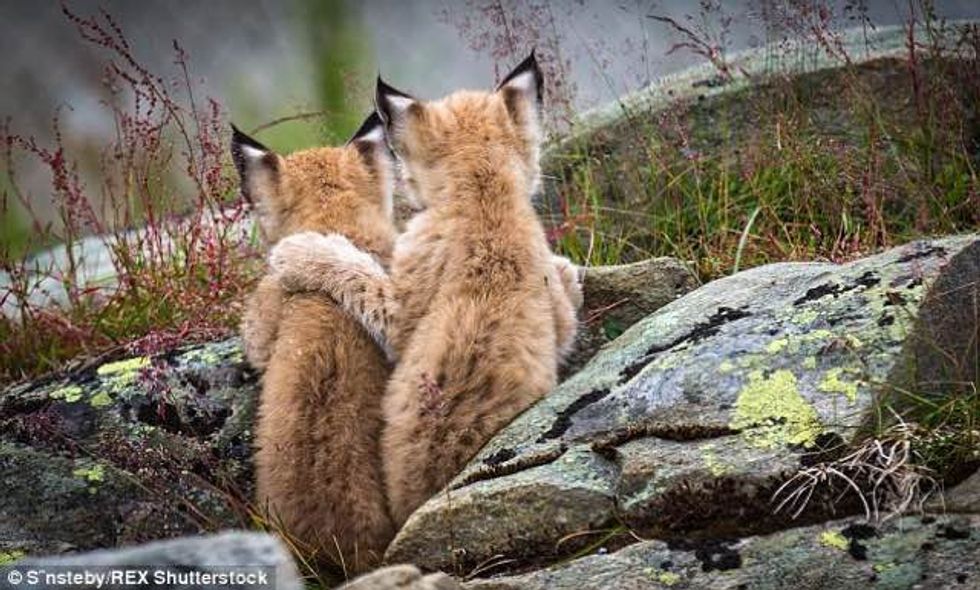 One of the lynx cubs puts its paw on the shoulder of its sibling as they survey the mountainous view. It is reminiscent to the scene from the Lion King where Mufasa shows Simba the lands he will one day rule.
Photographer Cecilie Sonsteby captured this adorable moment and also spotted the cute cub as it clung on a tree branch for a nap.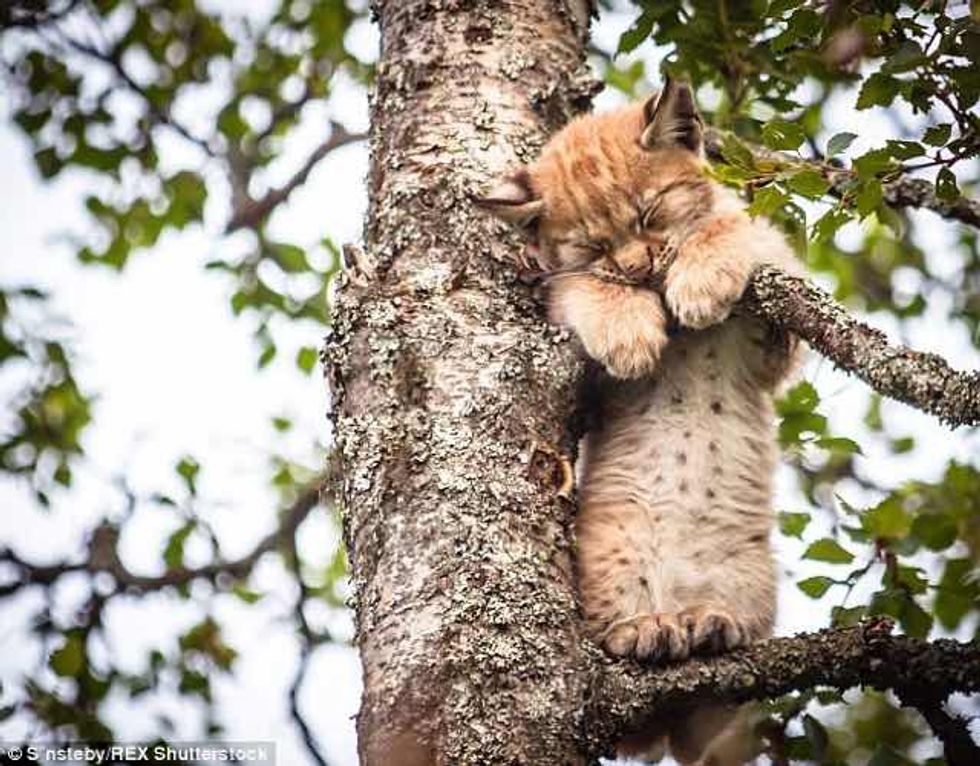 "The cub in the tree was the most adventurous of the siblings and she was up there for much more than an hour," Sonsteby said. (Daily Mail)
It's time for some play fighting!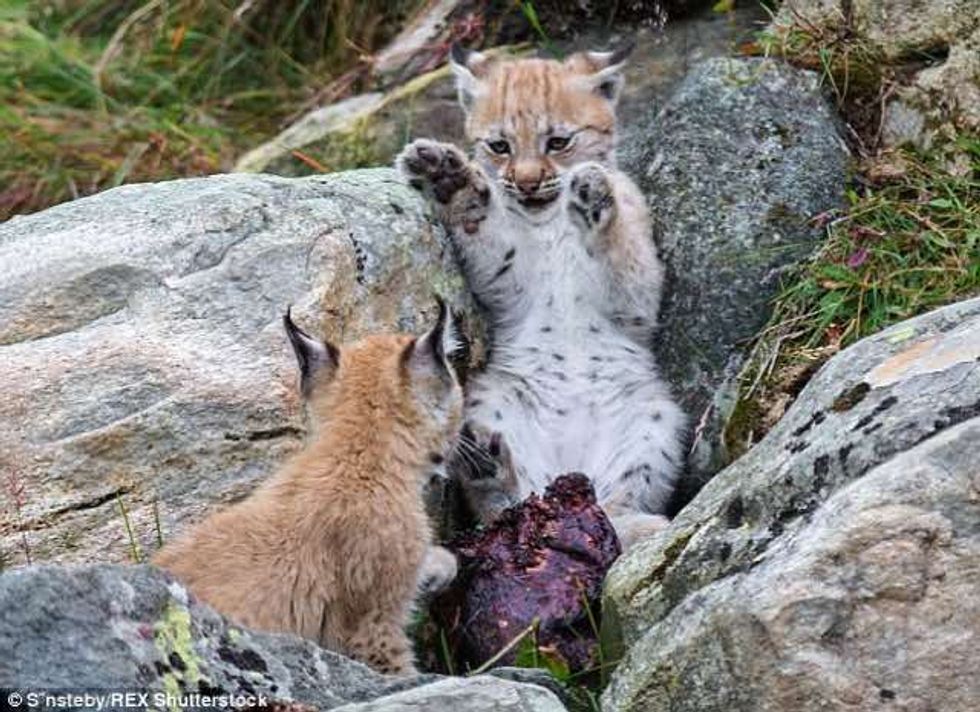 "It seemed very relaxed and comfortable and having a great overview. I did not see it myself, but it climbed down safely on its own," she added.
The kittens like to climb on a tree branch for a cat nap.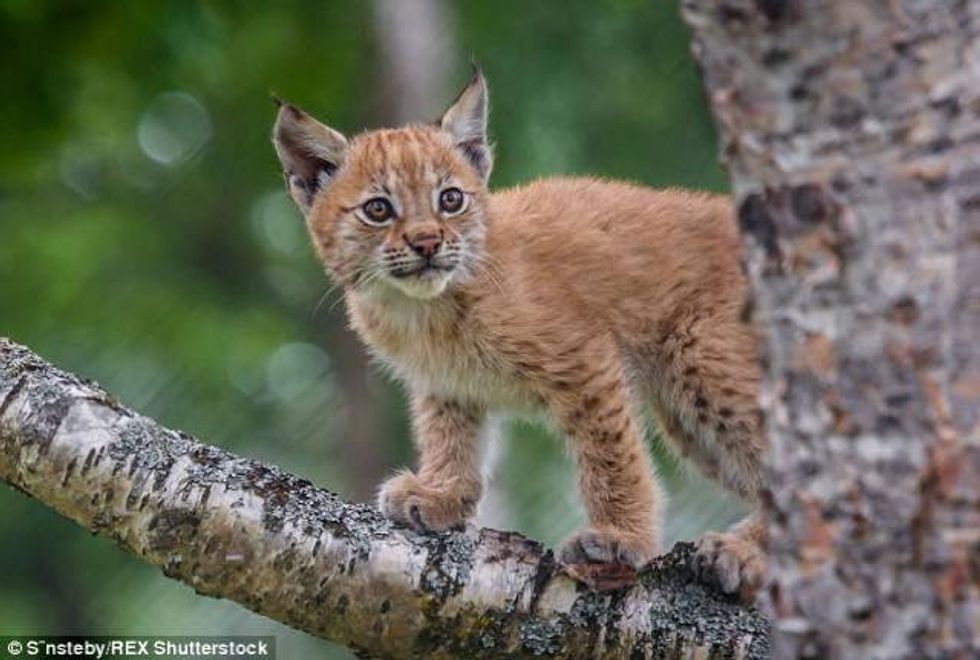 "The mother was quite relaxed about it the whole time it was there…. It is so impressive that she managed to sleep like that. She was pretty high up in the tree too."
Little lynx kitten wakes up like this.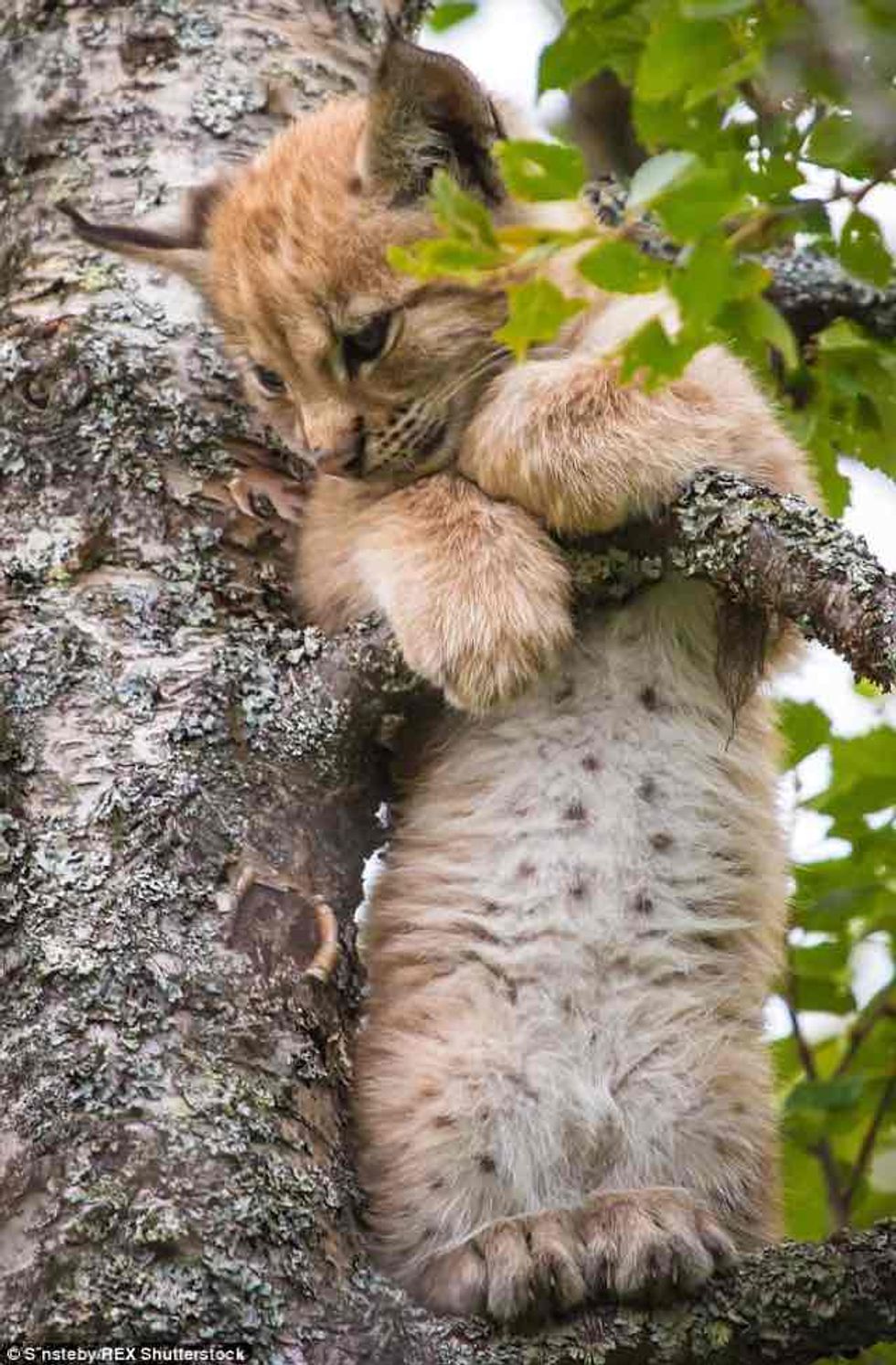 Little peekaboo from behind these colorful grasses.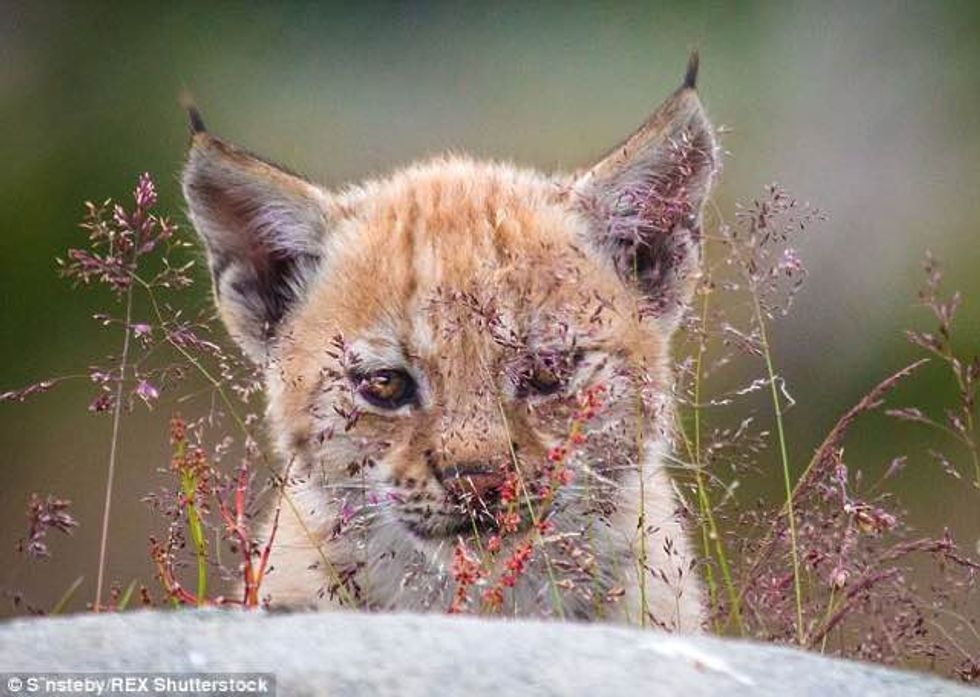 Mama is always there keeping her babies safe and company.