Two beautiful bonded cats never stopped cuddling when they were waiting for their forever home at the shelter.

Meet Princess and Sweet Pea.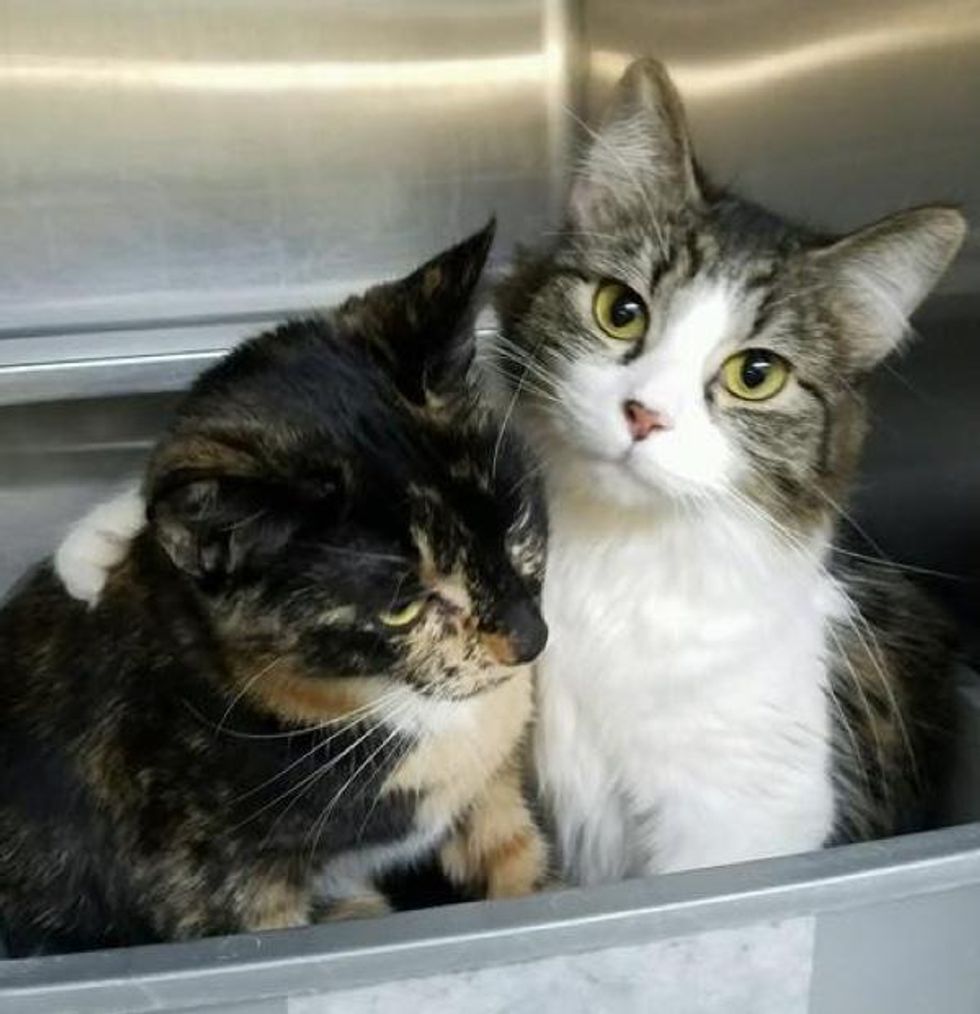 SPCA of Wake County
Kellie Wester, an avid animal rescuer, who manages a feral cat colony (My Friendly Ferals) in her neighborhood, received two cats in need of a new home. They were extremely bonded.

After picking them up and getting them home, they realized just how close these two feline sisters were. "They were absolutely inseparable. I have never seen cats that were bonded like that before," Kellie told Love Meow.
"They slept in our sink, like all cats like to, and just snuggled and held each other."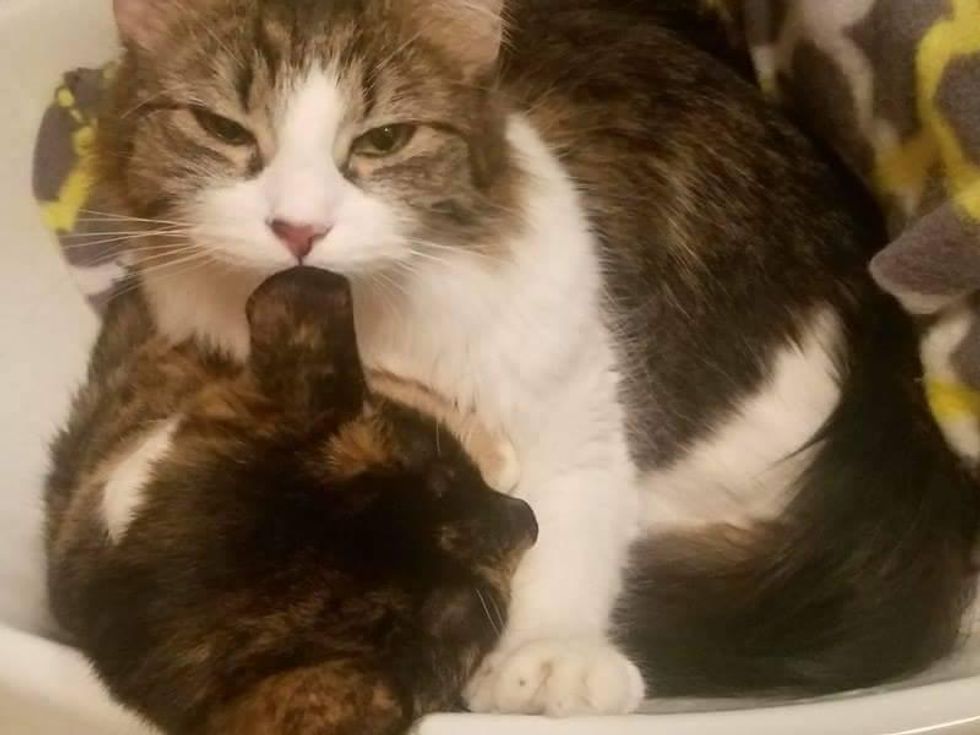 Kellie Wester
Kellie reached out to SPCA of Wake County (Raleigh, North Carolina), a no-kill shelter, hoping they could help find these gorgeous sisters a loving family that would open their hearts to take both in.

"When they went to the SPCA they got them up-to-date on their vaccinations and then spayed them."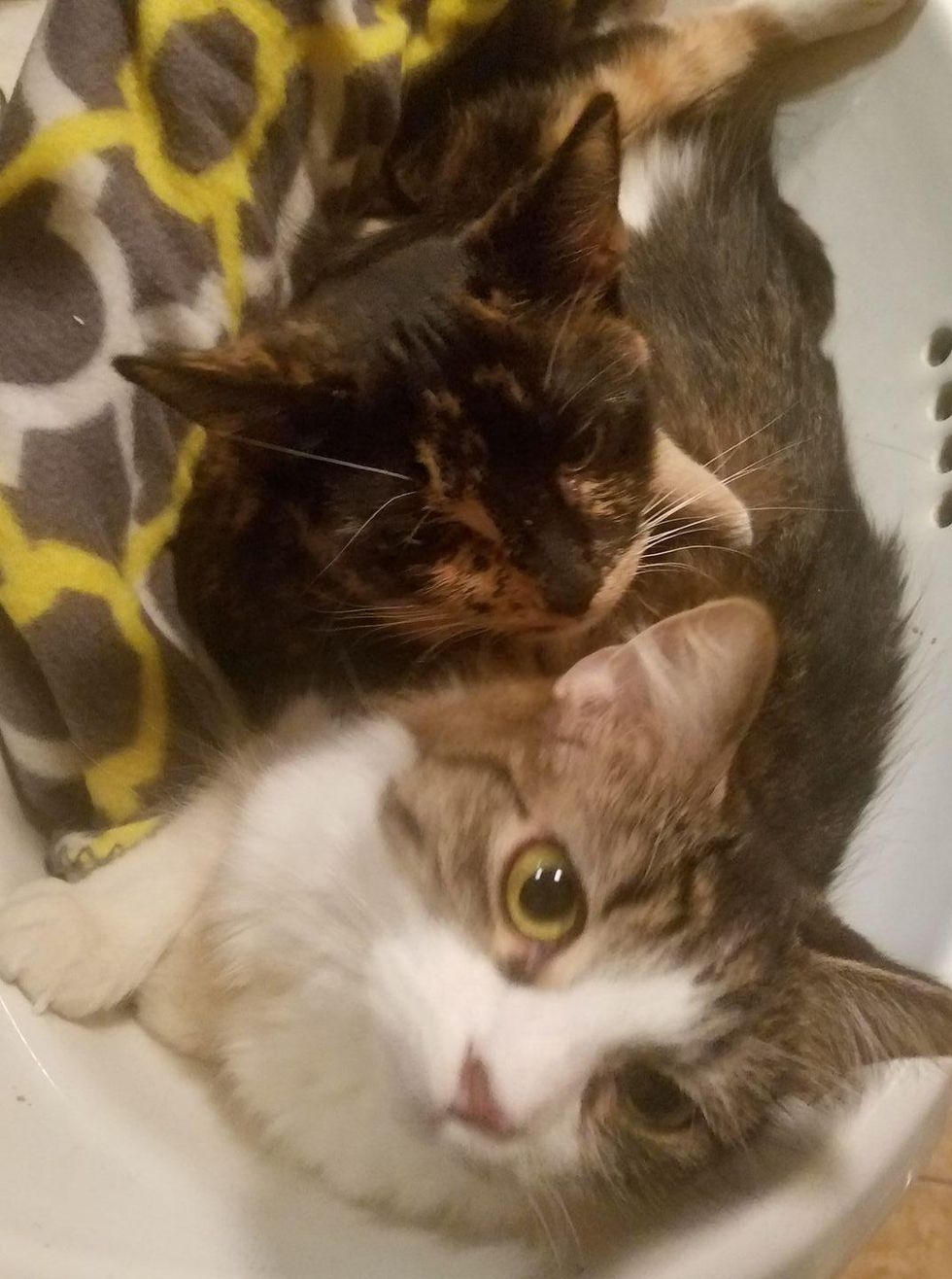 Kellie Wester
When they were ready, they were brought to the adoption floor, awaiting their forever humans to come.
Princess and Sweet Pea were constantly hugging, snuggling and cleaning each other. The love they shared was inspiring. Shelter staff snapped a couple photos of the two lovebugs and posted them on their Facebook page.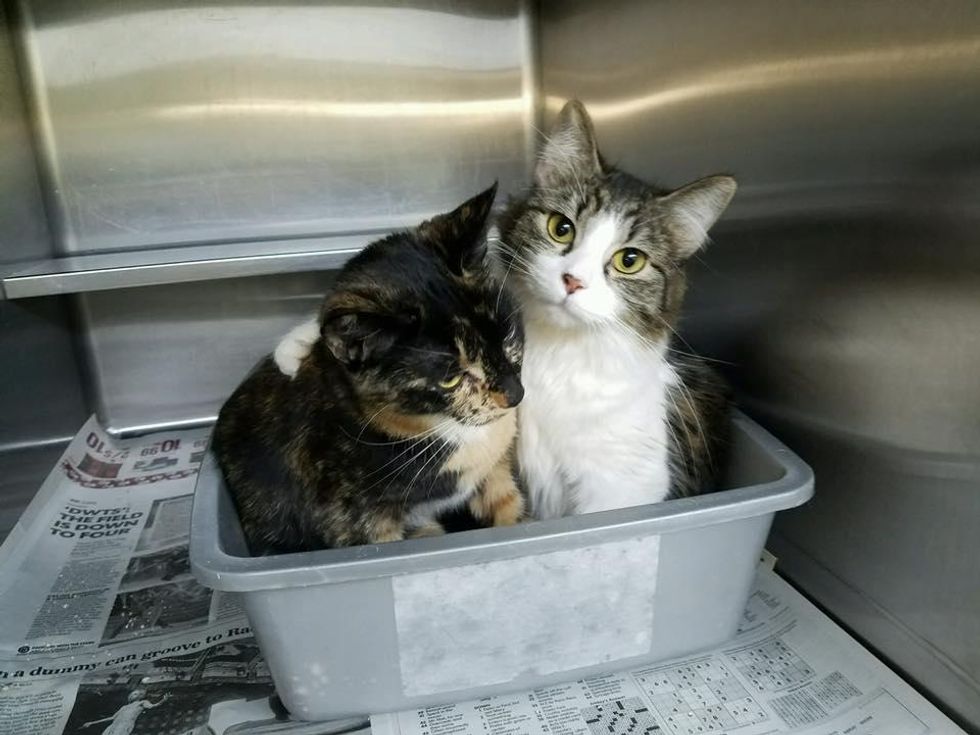 SPCA of Wake County
The two best friends comforted each other during the wait.
"Princess puts her arm around Sweet Pea and they both groom each other," SPCA of Wake County said.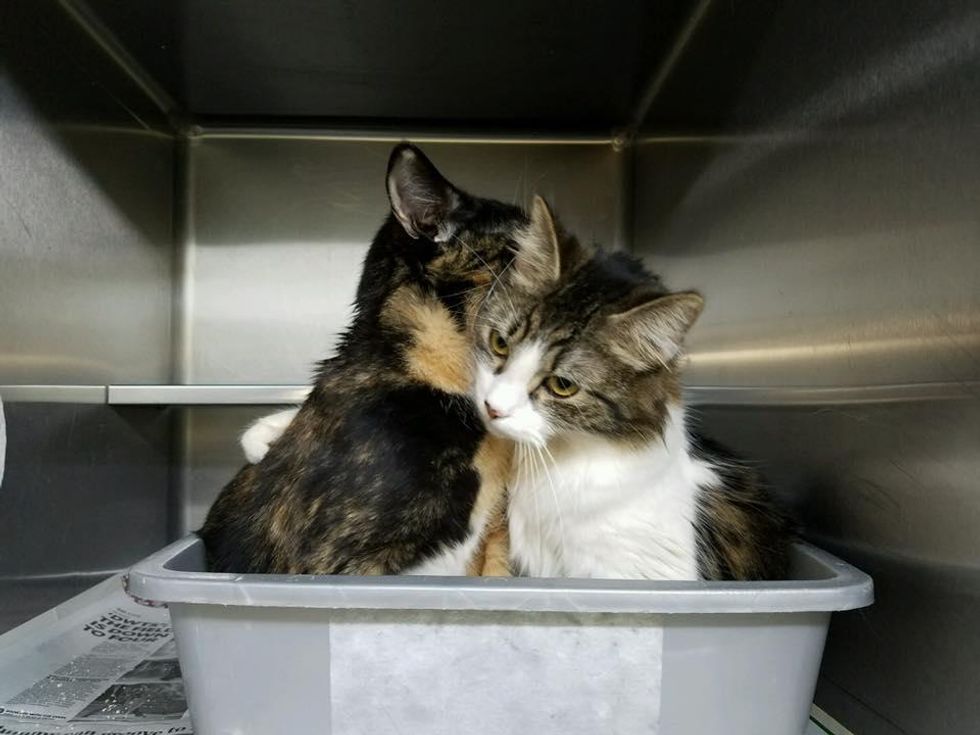 SPCA of Wake County
"I believe that they were only out on the adoption floor for about two hours before they were both adopted together," Kellie told Love Meow.

Their beautiful bond carried them through the changes in their lives, and now they are living happily in their forever home, continuing their cuddle fest.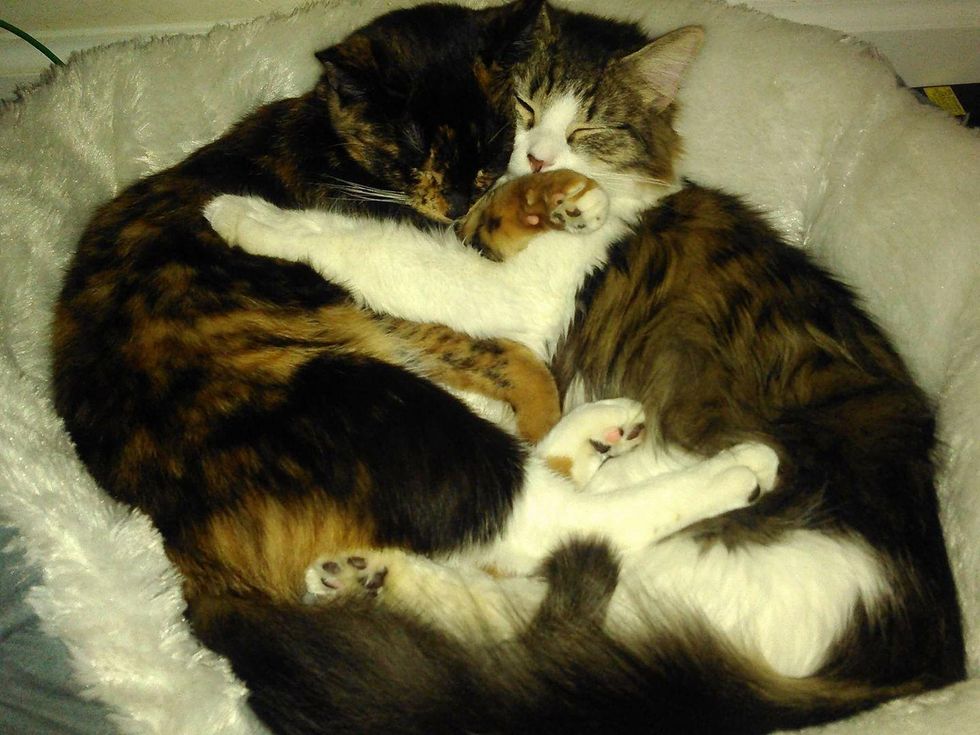 Kellie Wester
Share this story with your friends.
Related story: Feral Cat Can't Stop Cuddling Her Tiniest Baby After Being Saved, Now There's Only One Thing Missing