Two cats who had a very rough start to their lives, found comfort in each other.
They are the shyest kitties at the shelter, but their bond is so strong that it gives them the courage they need to learn to trust.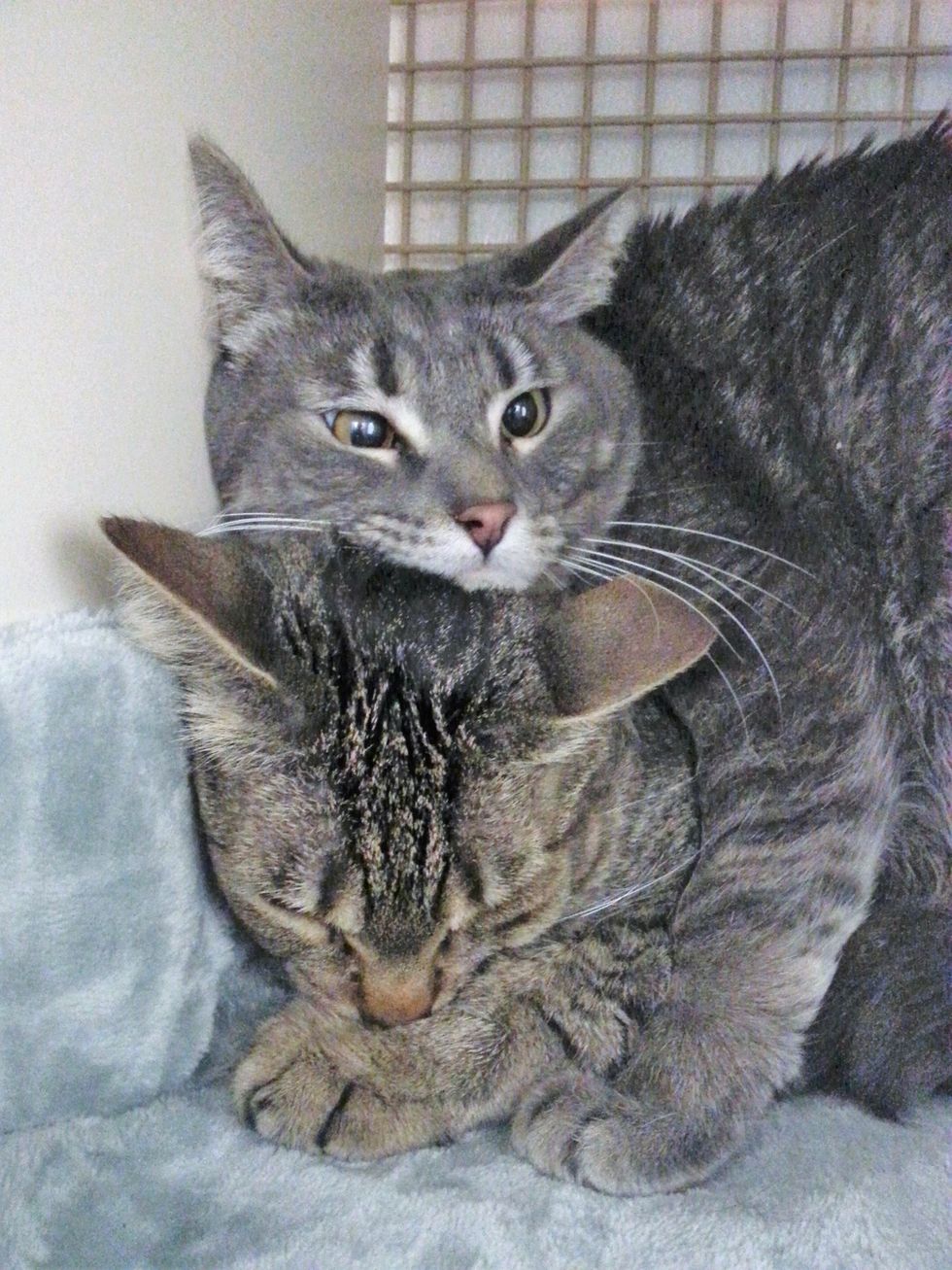 Purrfect Pals
Two and half years ago, Bunny and Baritone were rescued from a dreadful living situation where there were too many cats and inadequate care. They were transferred to Purrfect Pals along with nine other cats for medical care and socialization in a safe, welcoming environment.

The cats were terrified of people and wouldn't let anyone near them. Bunny and Baritone were the most scared and under-socialized cats from the group.
"They were born into a home with too many cats and were never socialized to people. They arrived sick and hungry," Purrfect Pals shared with Love Meow.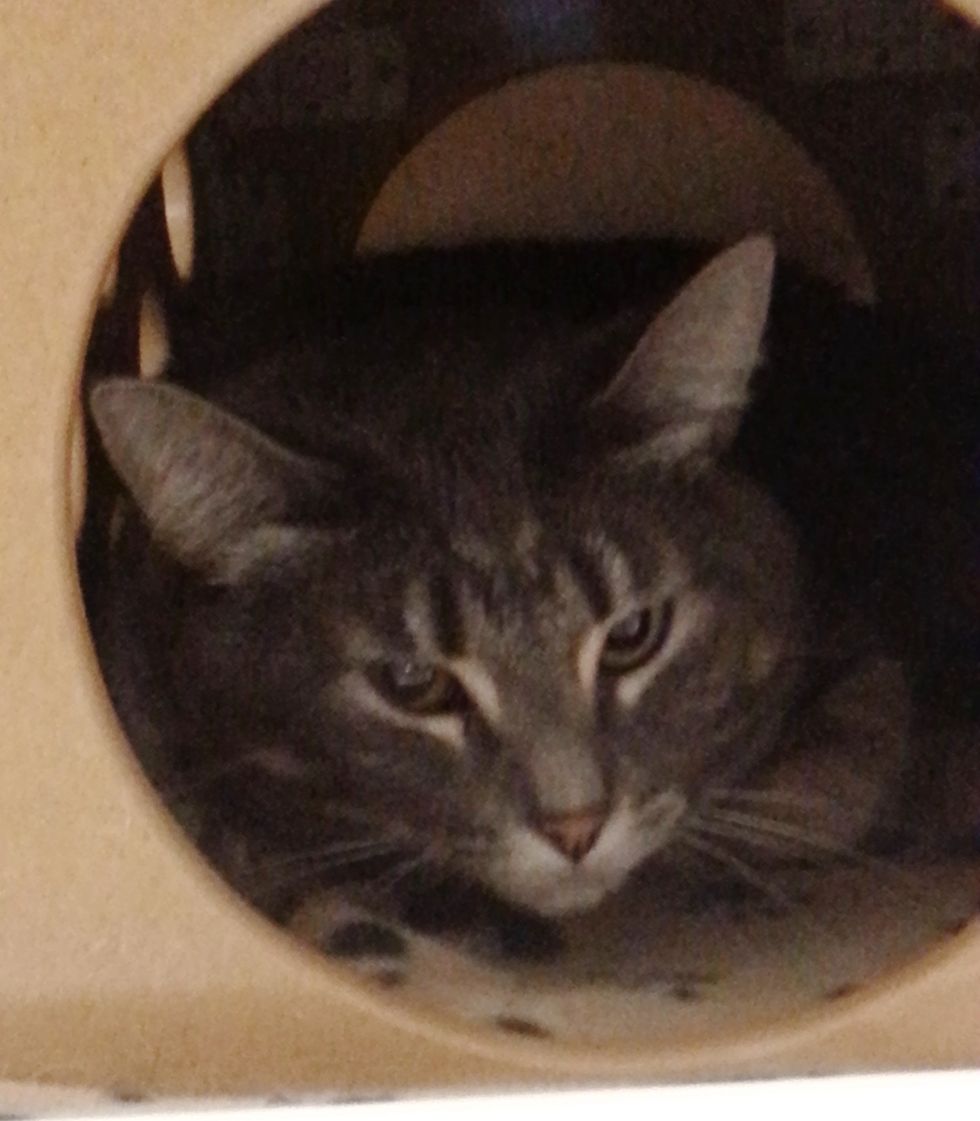 Baritone, 4 years oldPurrfect Pals
The shy pair was then placed in their foster socialization program at the Monroe Reformatory.

"They spent an extended period of time in our extra-special, intense socialization program. While It took the foster dads months before they could hold the cats and gain their trust, Bunny and Baritone quickly bonded to each other," the shelter added.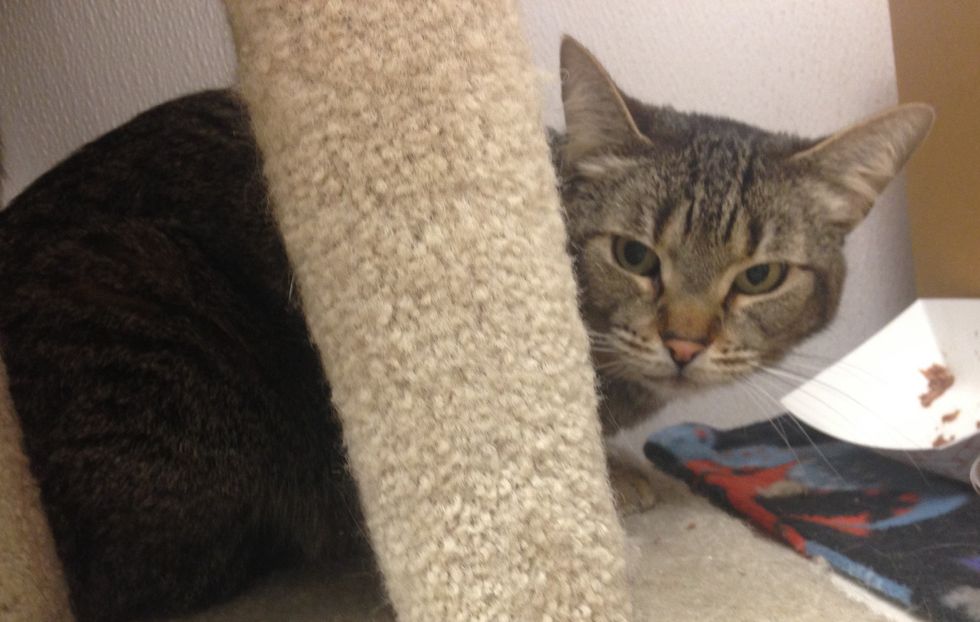 Bunny, 3 years oldPurrfect Pals
The two feline friends were inseparable. They kept each other comforted while learning to open up to their foster carers.

"It was many, many months before they started to interact with their foster dads, play with toys, and began to trust that people could be kind to them."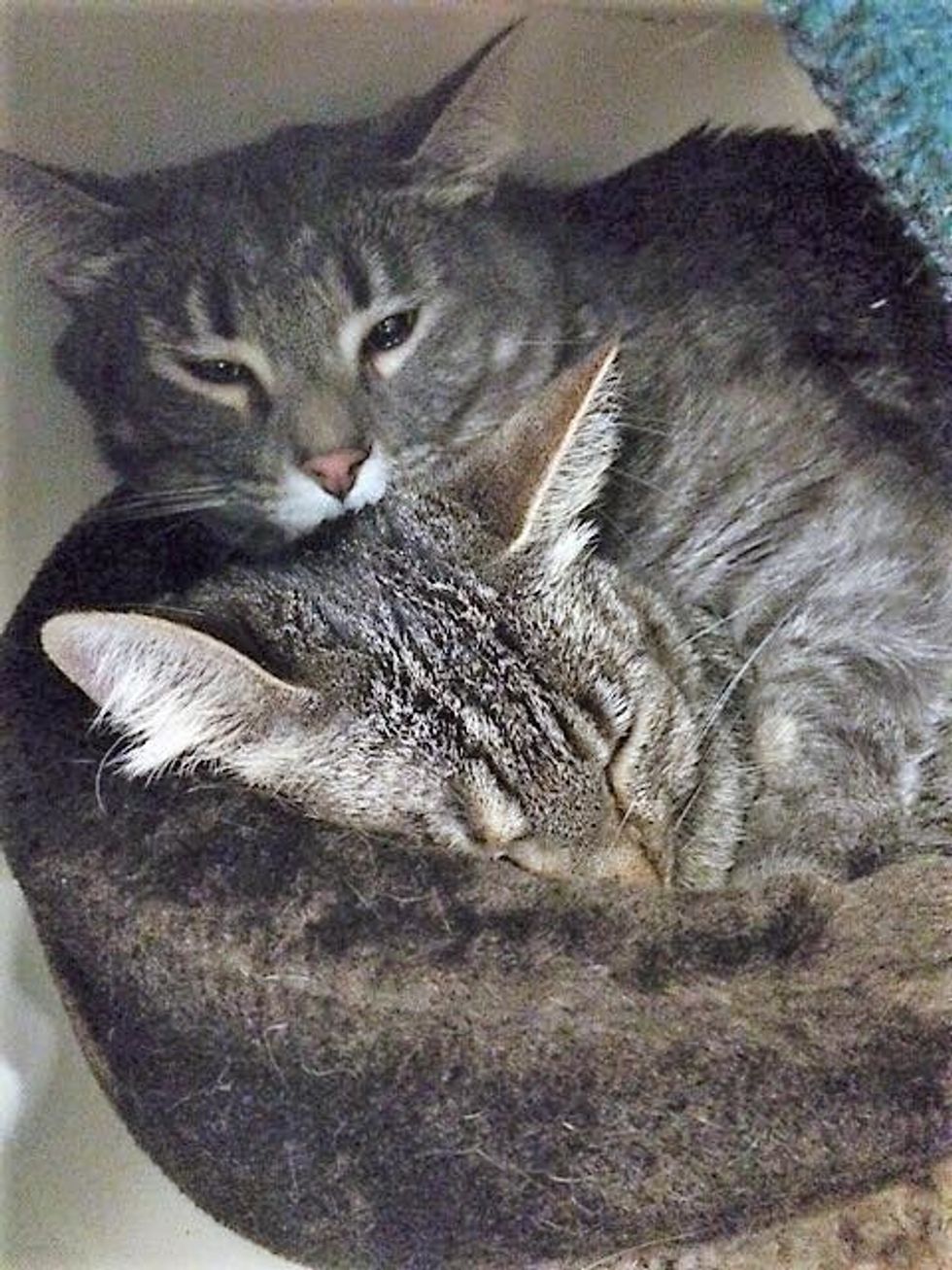 Purrfect Pals
They feel safest next to each other. Slowly but surely, they are growing in confidence together.
After a year in foster care, the two best friends made tremendous progress. "They are shy but very loving cats. They love to play and enjoy being up high on cat towers, so they can see everything going on in a house."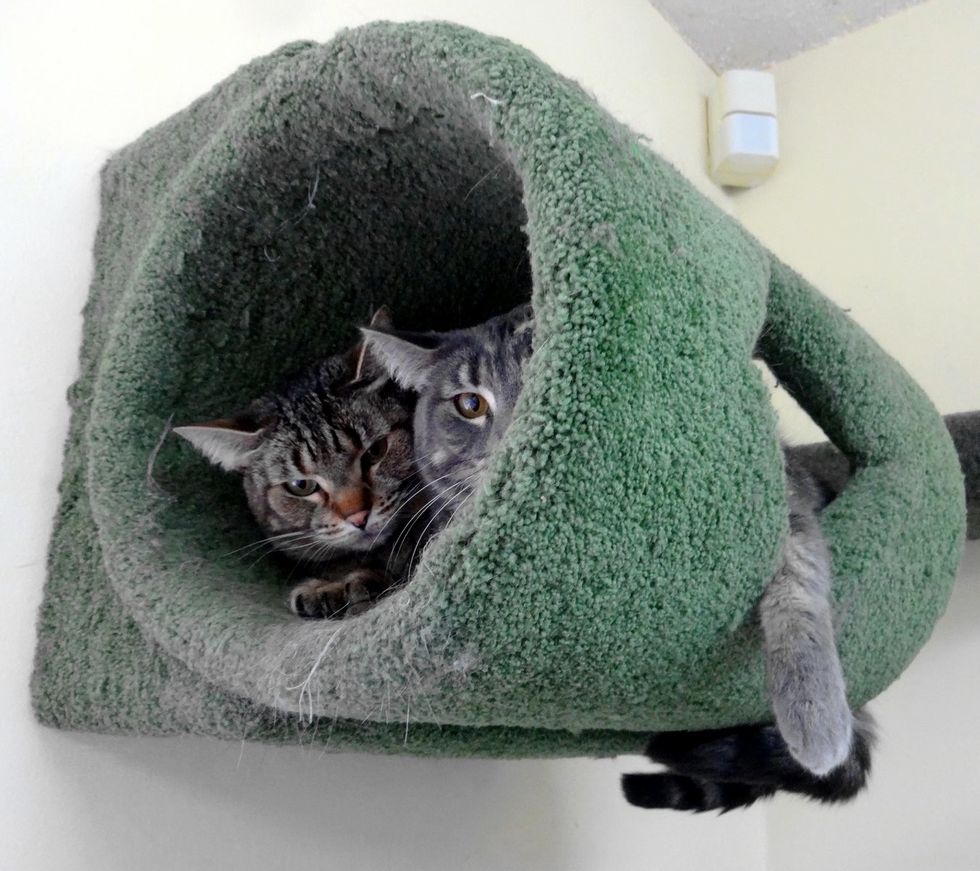 Purrfect Pals
"Baritone needs to stay with Bunny, who is his soulmate and they need a home with people who understand it is going to be a long-term project to win their trust and love. With adequate time, lots of TLC and a calm, quiet environment, they will settle in and blossom."

The bonded pair enjoys the company of other cats. They are timid, cautious in new situations but extremely sweet. "There's not a mean bone in either of them."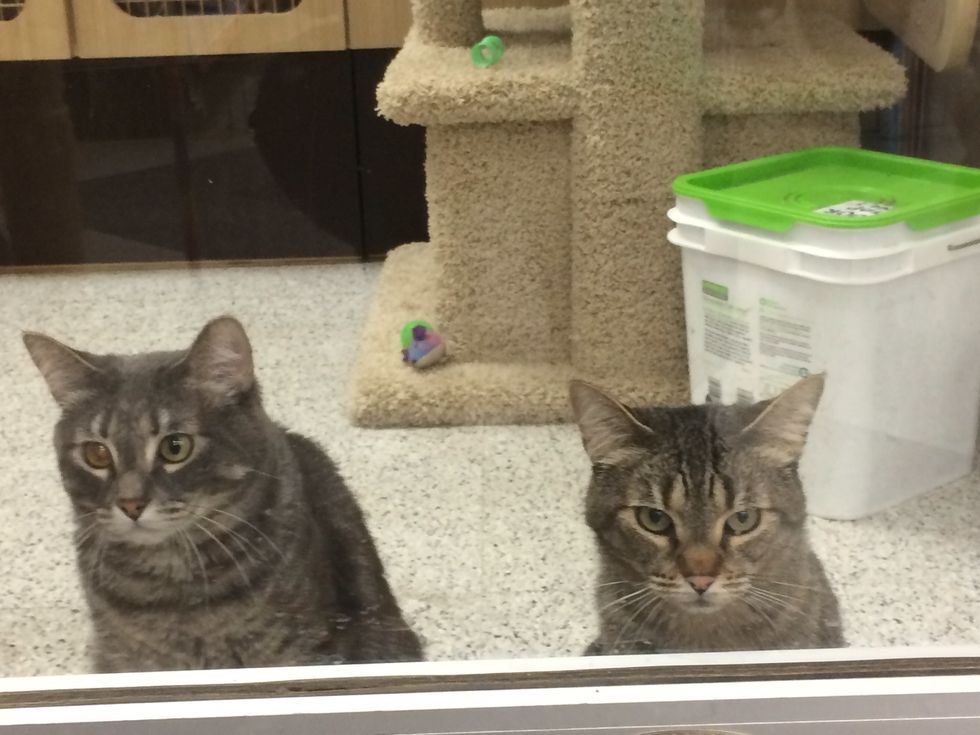 Purrfect Pals
"These kitties have had enough adversity in their short lives and they're past due for a new start," Purrfect Pals said.
"The right people and home can give them the second chance they need at a long happy life."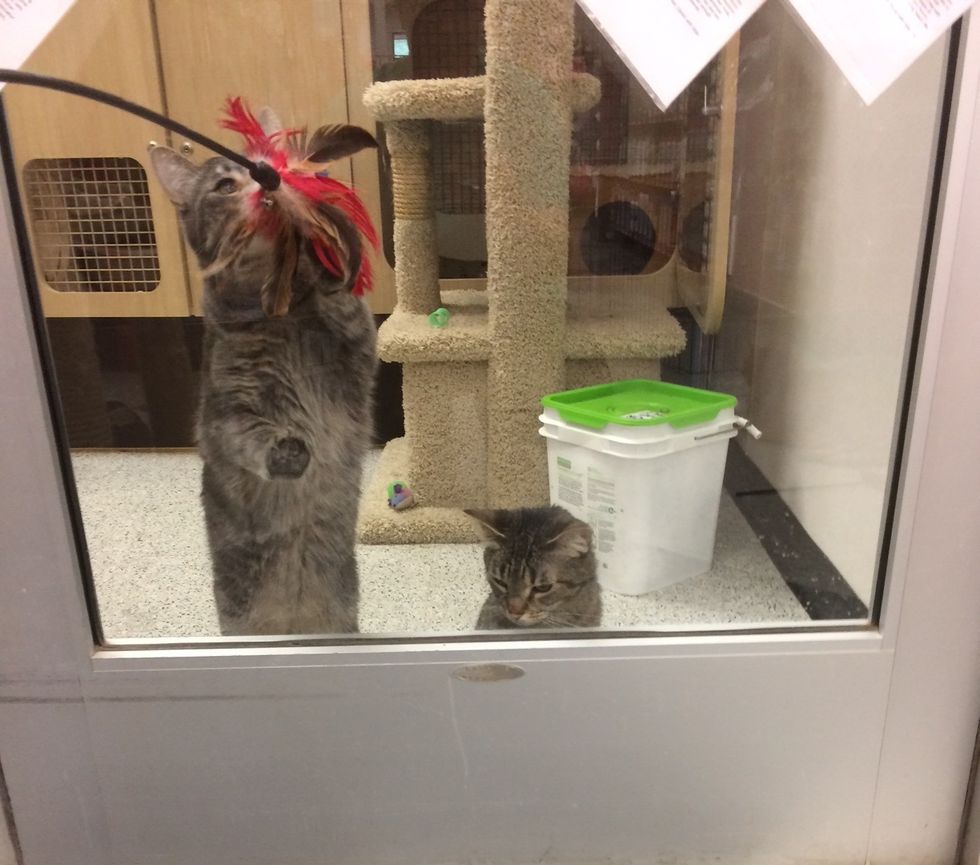 Purrfect Pals
Share this story with your friends. If you are interested in adopting Bunny and Baritone as a pair (located in Arlington, Washington), click here for more info. Follow Purrfect Pals on Facebook.

Related story: Cat Bonded With Horse and They Explore Places Together Almost Every Day