In Bangalore, India, there is a bookstore where kitties call the shots. Everyday they pick a spot of their choice at the store and nap on a stack of new books or magazines. When people come by to pet them, they'd gladly turn around and offer their belly.
"I took these photos in my friends bookstore in Bangalore.... These two lovely, white and brown kittens were sleeping when I was strolling around this Book Shop and it was a coincidence that this cat came at the right time and sat near them," said Najeeb Khan.
These cats at the bookstore may just be that extra motivation for many people to pick up a book and read. See Bookstore cats from different parts of the world.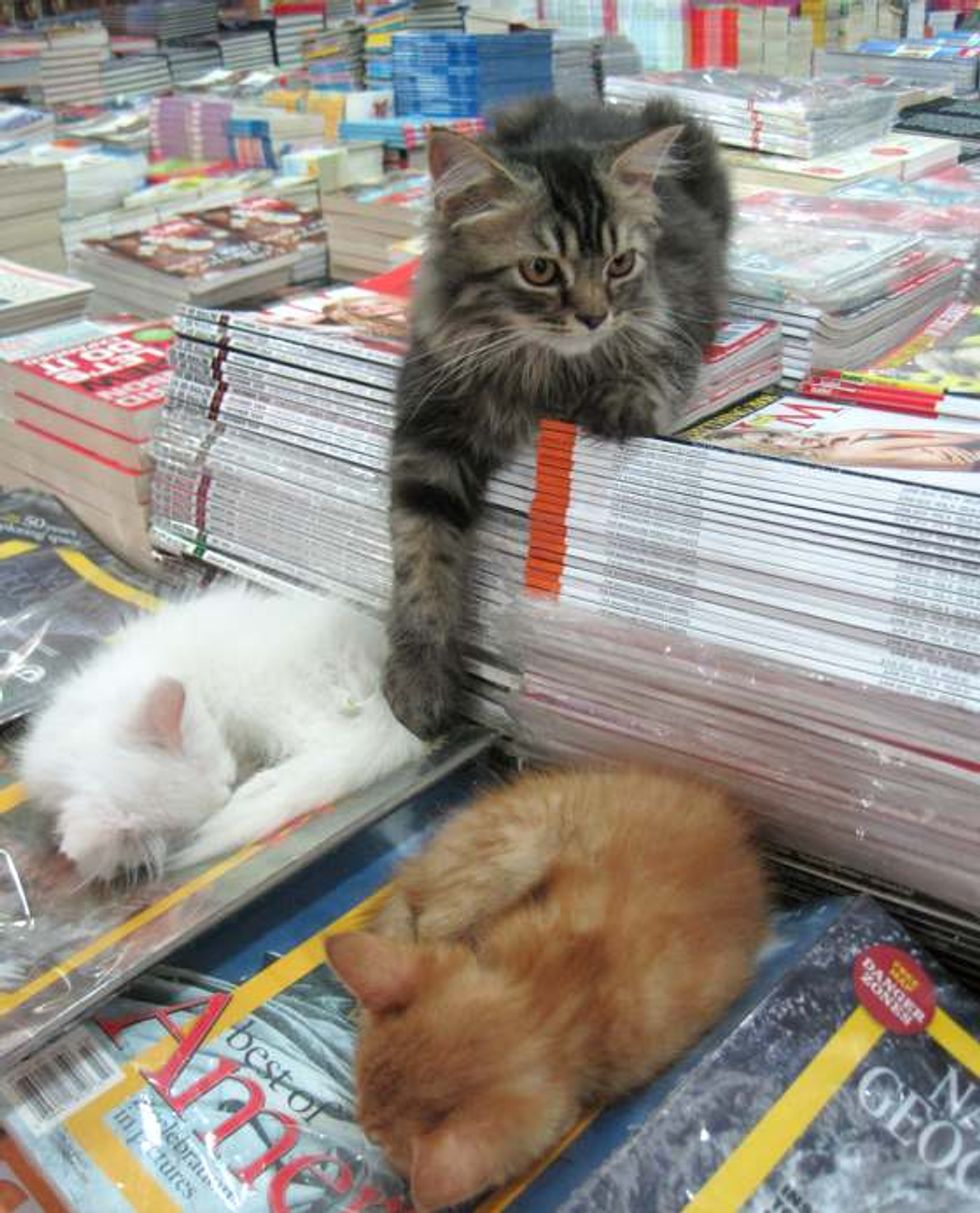 She is the star at the bookstore with those beautiful odd eyes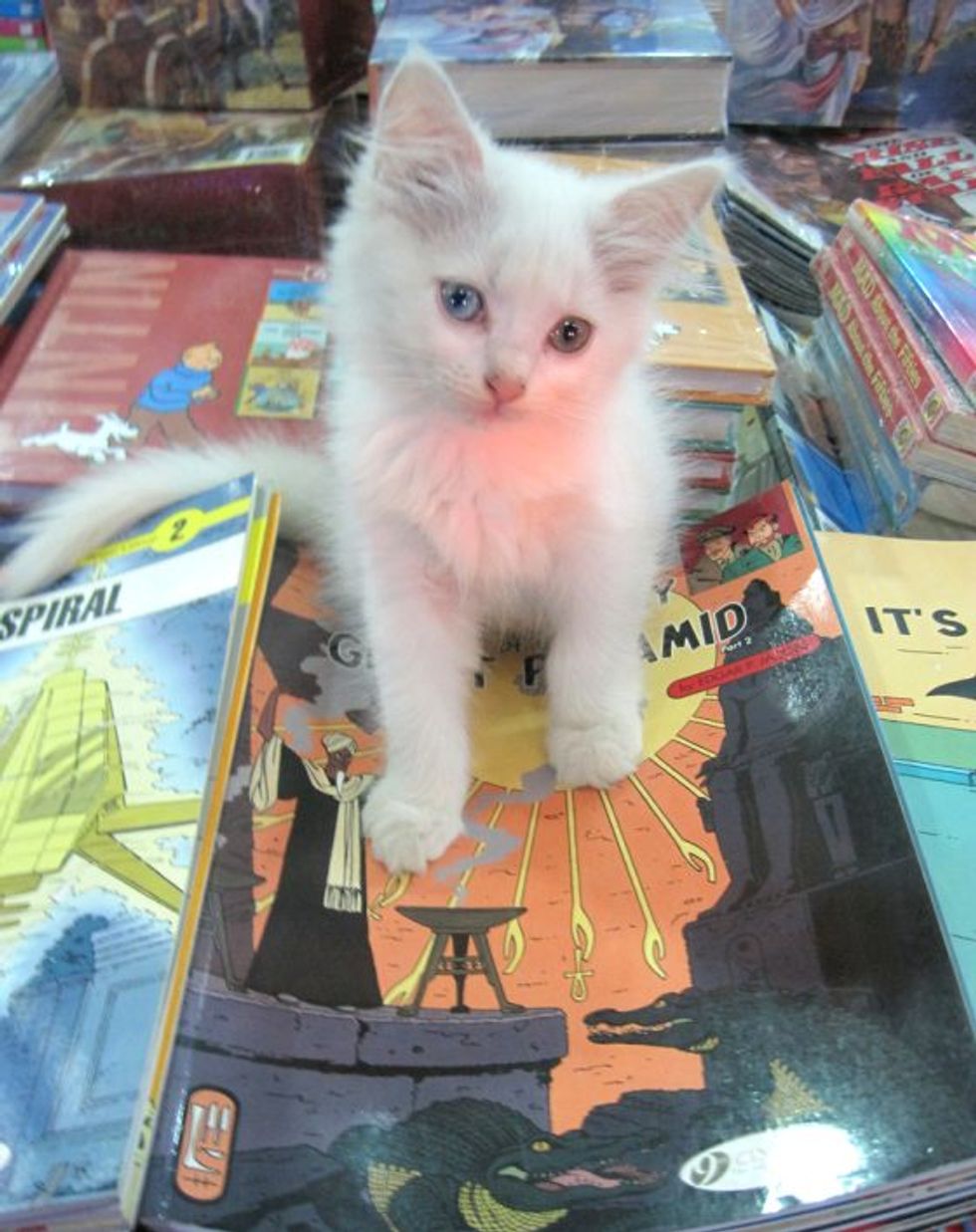 Photos by najeebkhan.