Meet Boots, the cat who only has two paws, very much like Yoga the cat, but Boots can go downstairs on her front paws like a ninja.
She lives with her human Megan in Colorado. "Boots came to live with us when she was about 5-6 weeks old," Megan told Buzzfeed. "She was picked up by the awesome volunteers from Life is Better Rescue when she was only 10 days old."
"She had been passed up by other rescue groups because she was missing her rear paws. We believe this was an accident - perhaps she'd been closed in a door, or a recliner, something mechanical. We don't believe it was purposeful human intervention."
Watch Boots go downstairs like a ninja!
Boots met her human when she was 5-6 weeks.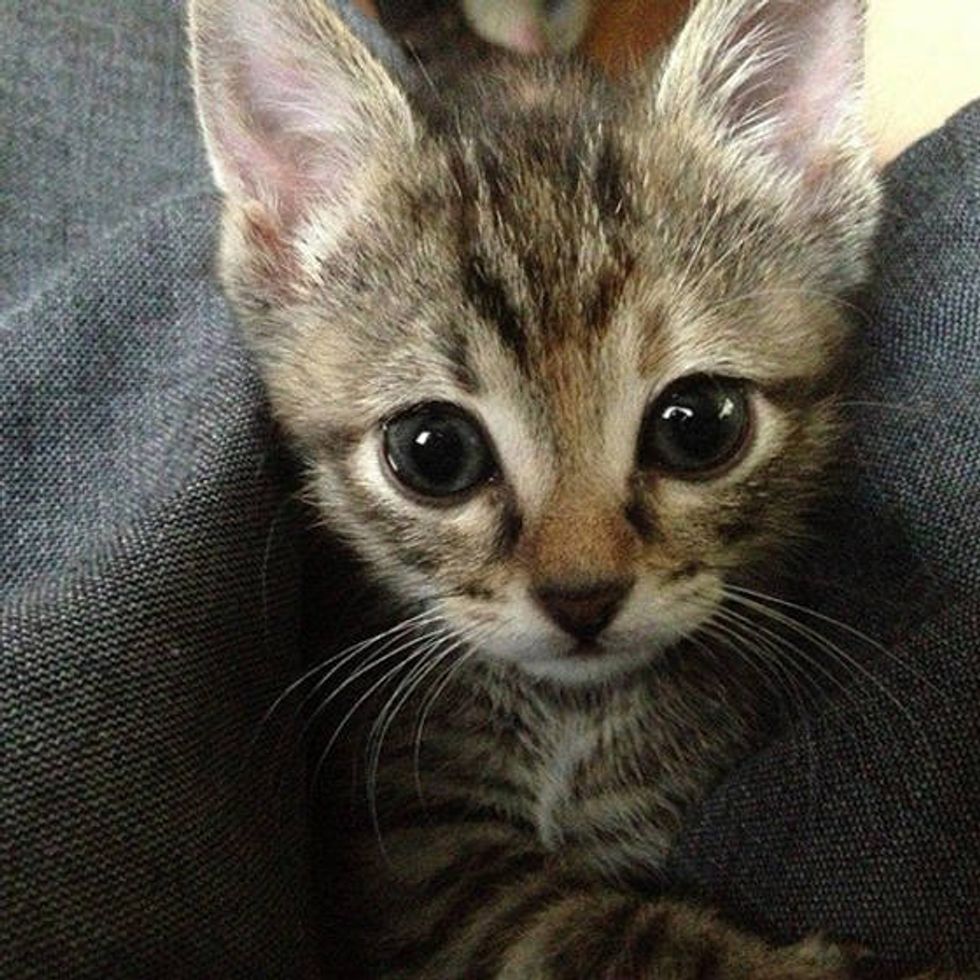 "A vet in Denver fitted her for "house slippers" (the blue prosthetics) when she was 6 months old."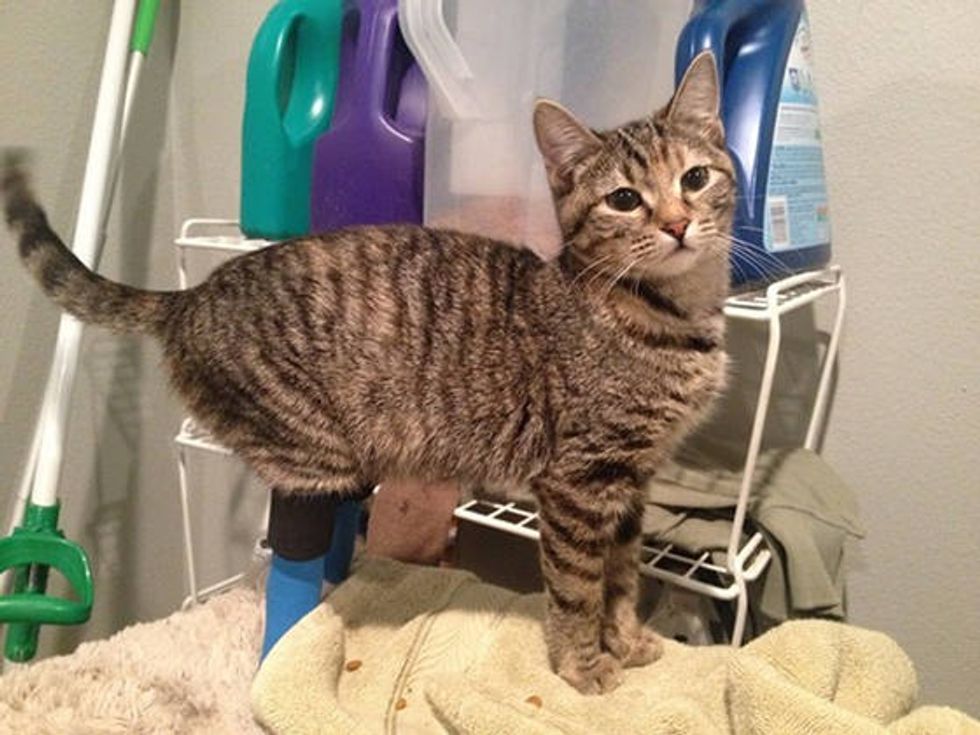 "It was tough as she re-learned how to walk. But as you can see from our video, she has no problem now."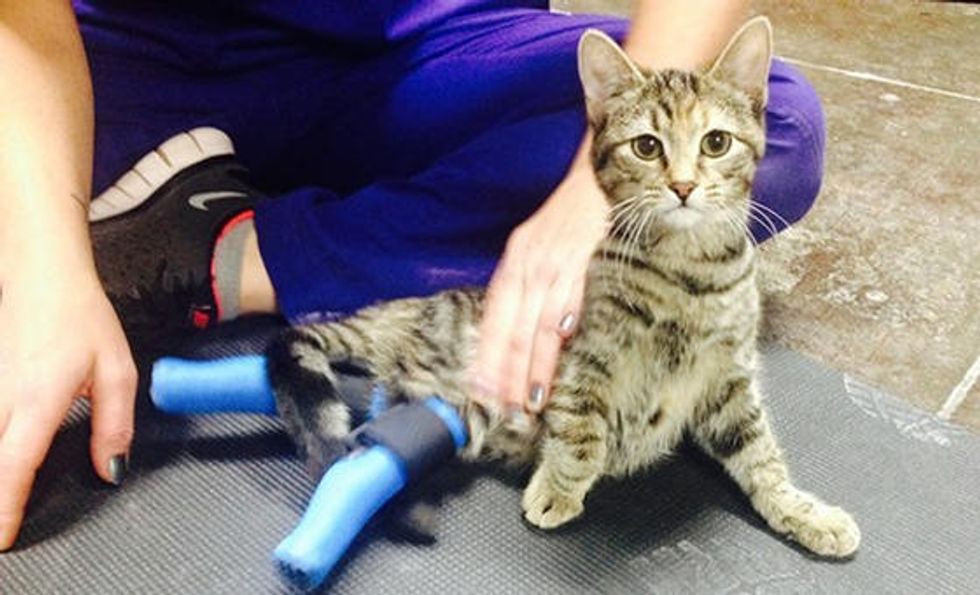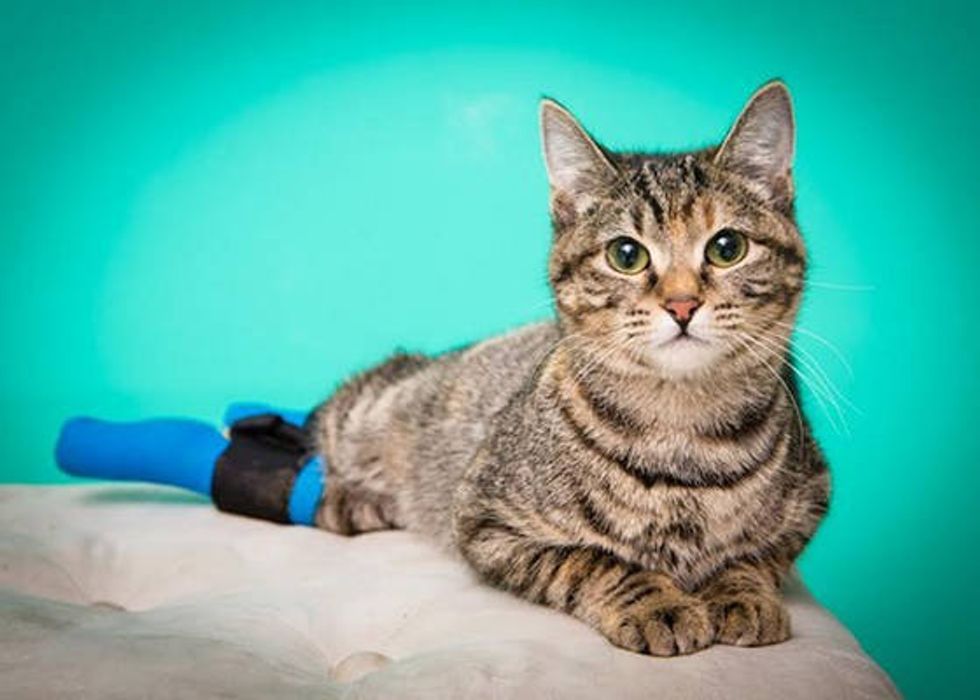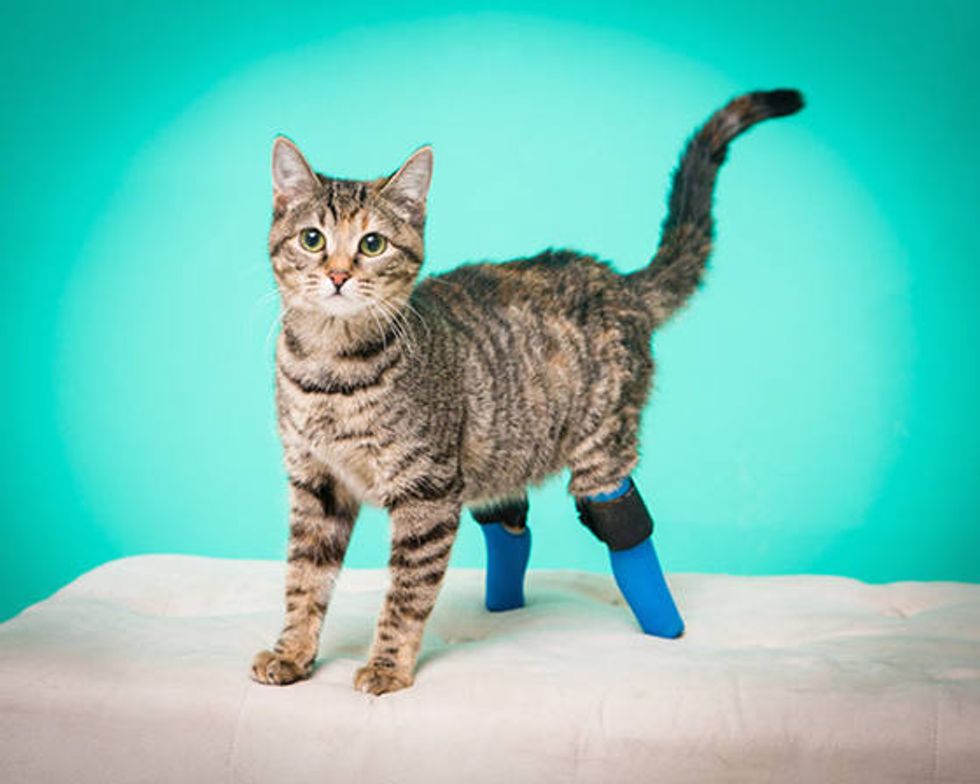 Source: Buzzfeed.