Lacey the alpaca grew up with a couple of cats. This is them cuddling up for a nap together.
"Lacey was our bottle fed alpaca and grew up with the cats... and thought she was one of them :-) She would cuddle up and sleep with them making the worlds warmest pile of fuzz," said A to Z Alpacas.
WATCH VIDEO:
Lacey a bottle fed alpaca grew up with cats. They love to cuddle up together on the deck for a nap.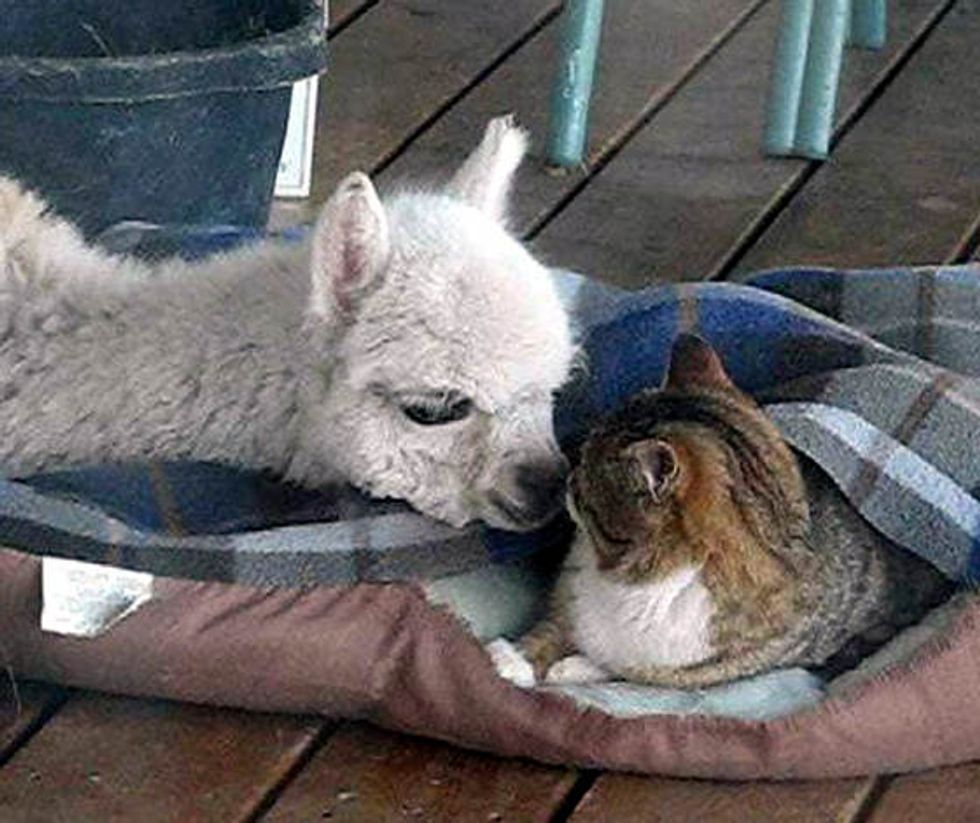 Two of her best feline friends.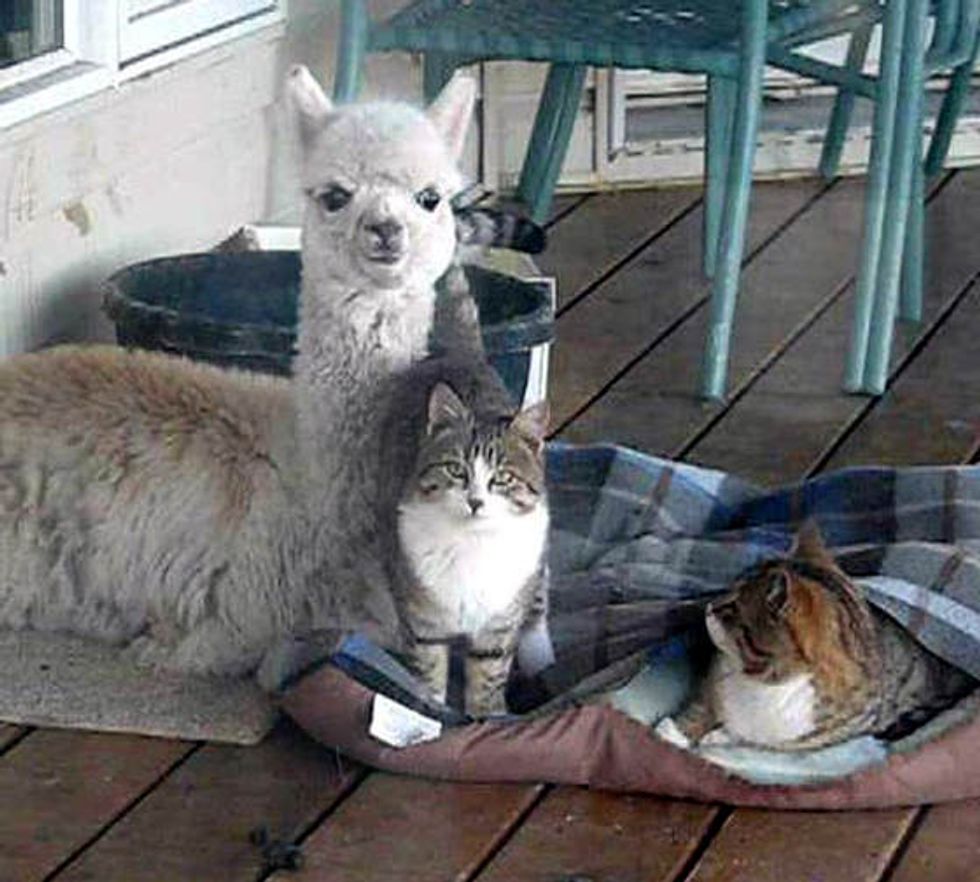 Warmest pile of fuzz.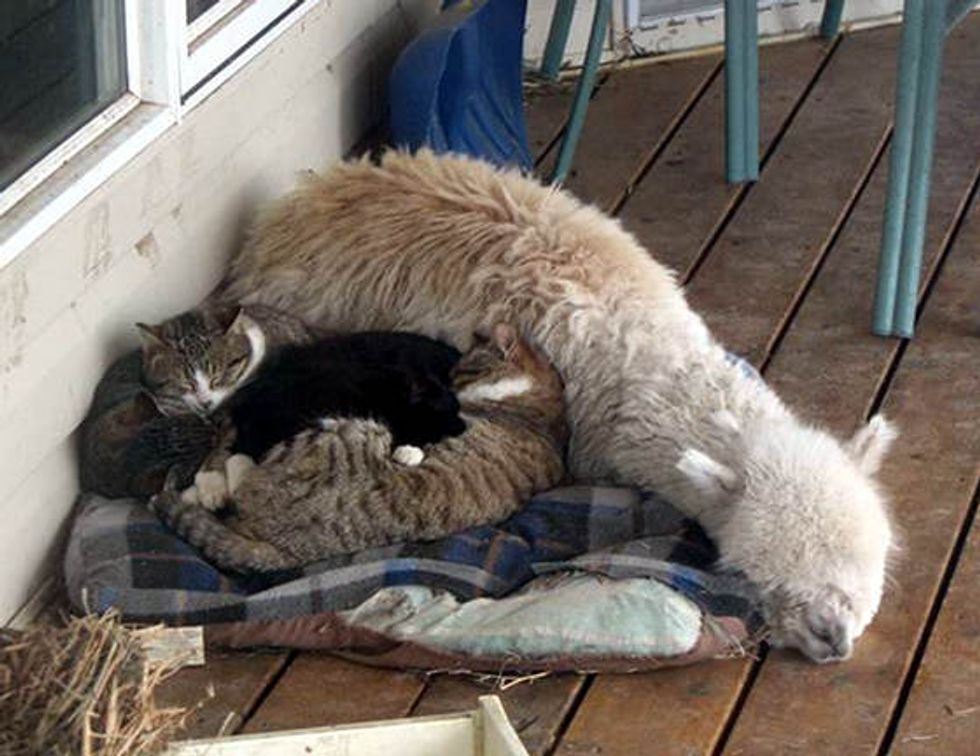 Lacey and her best friend hanging out on a sunny day.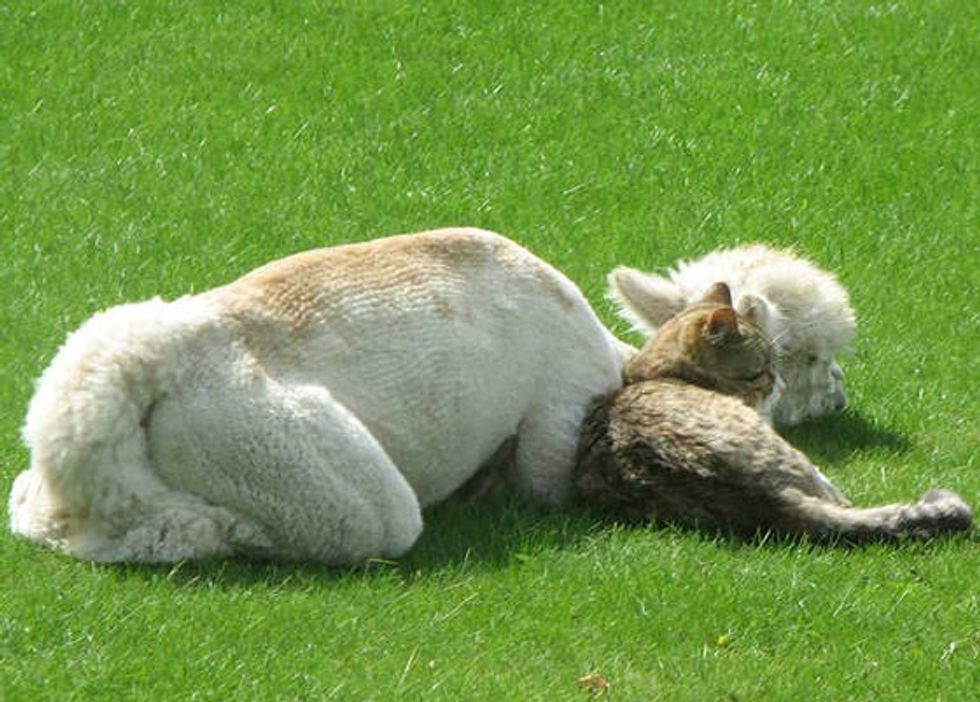 Lacey thinks she's a cat just like her kitty friends.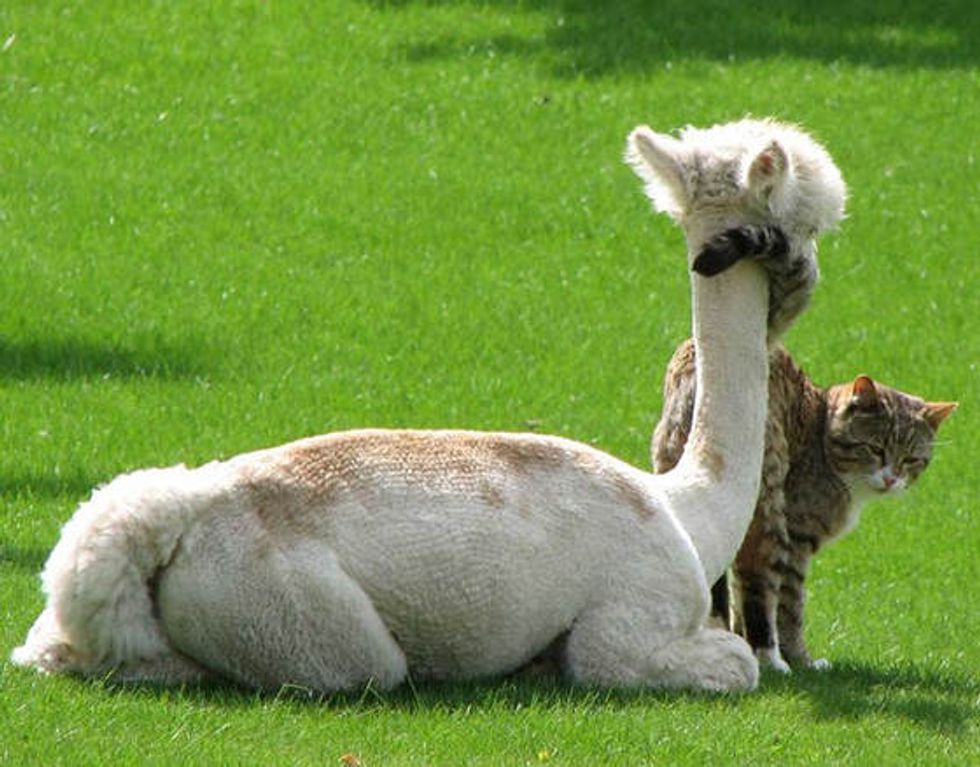 They are inseparable.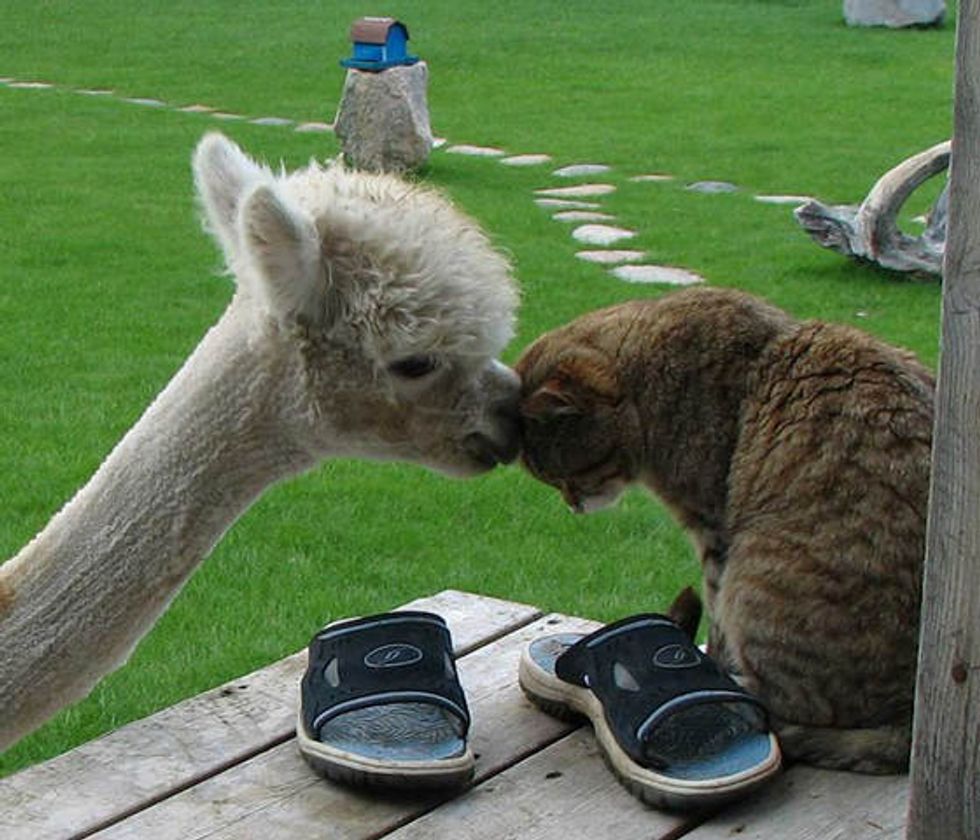 Another video of Lacey greeted by Mitten the cat.
Photos via A to Z Alpacas.