It's been a year since they took in a neighborhood stray cat, their young son has been tucking him in every time he naps, making sure he's comfortable in his forever home.
They took in this homeless cat and he immediately claimed their couch.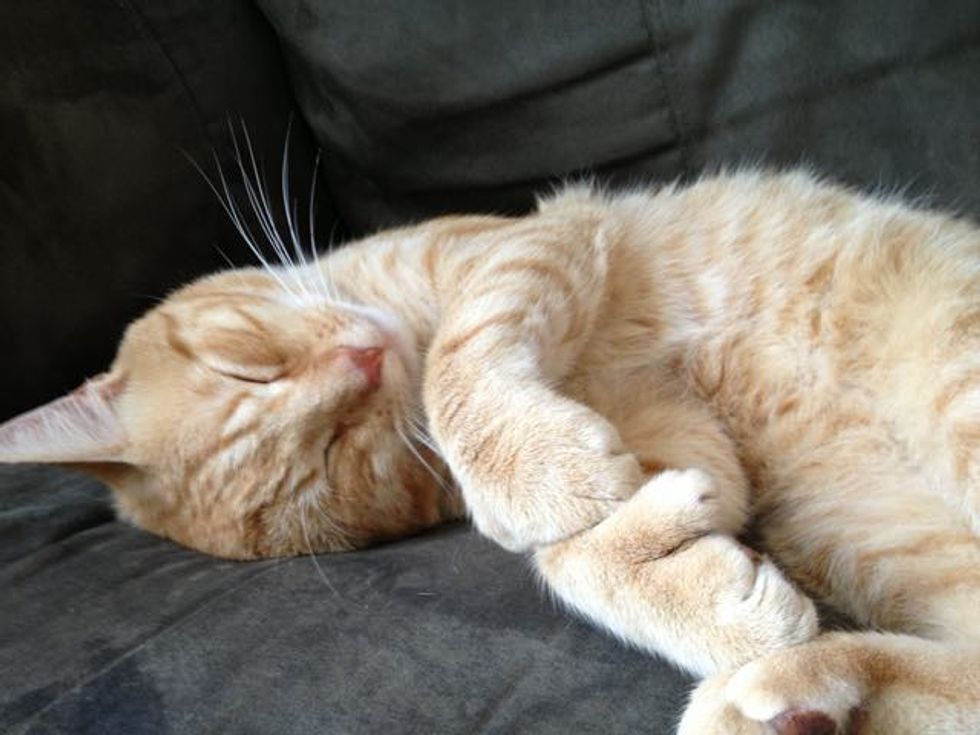 "It's more like he adopted us, to be honest," reddit user sympson2612 said. "He started hanging around our deck/yard this past Summer, and eventually we started feeding him.
Next thing we know we got him his shots, got him neutered, and now he owns every piece of furniture and every person in this house."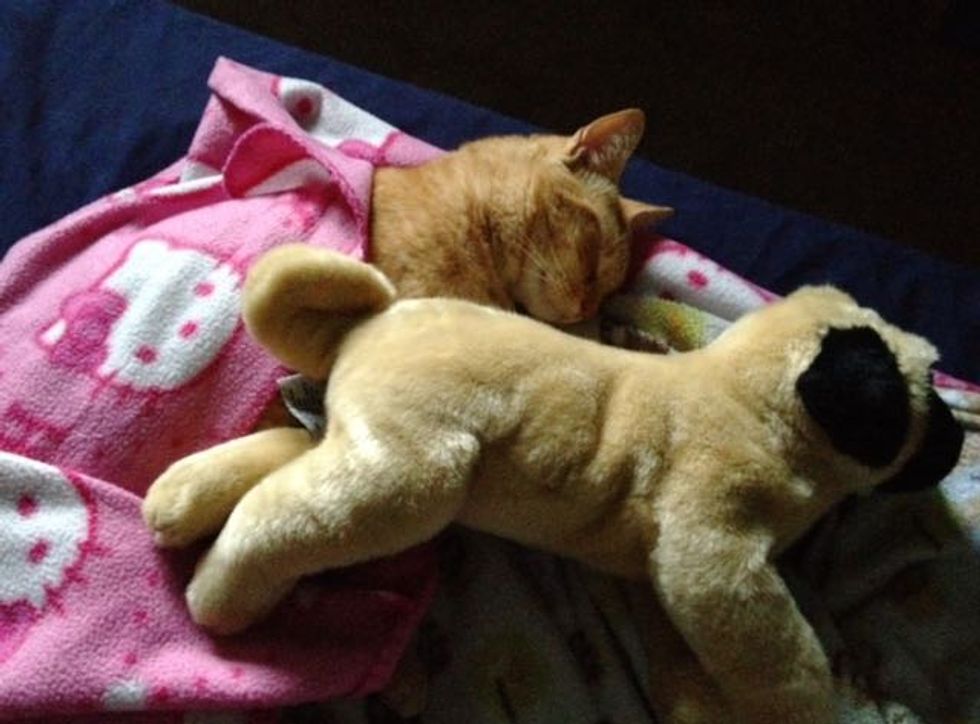 They named him Tommy and their 4-year-old son became his closest friend.
Every time the kitty naps, their son tucks him in to remind Tommy that this is his home and he doesn't need to roam outside again. (More info: reddit | imgur)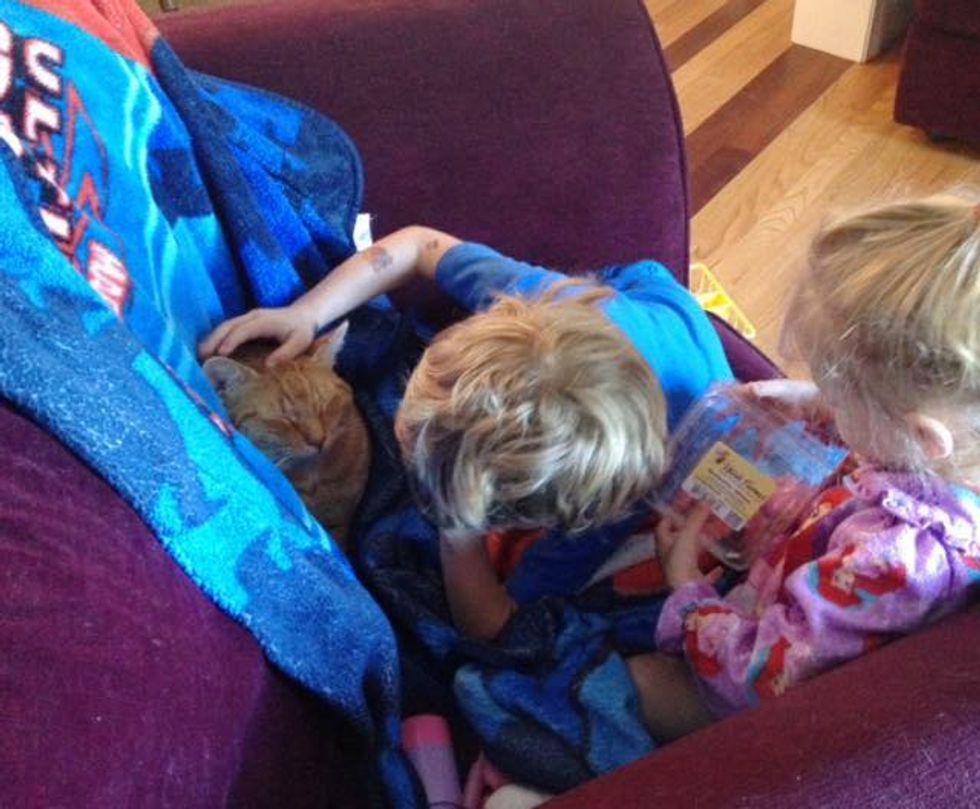 Tommy had to go to the hospital one day. "Our 4 year old wanted to make sure our cat was comfortable after going to the animal hospital," he wrote.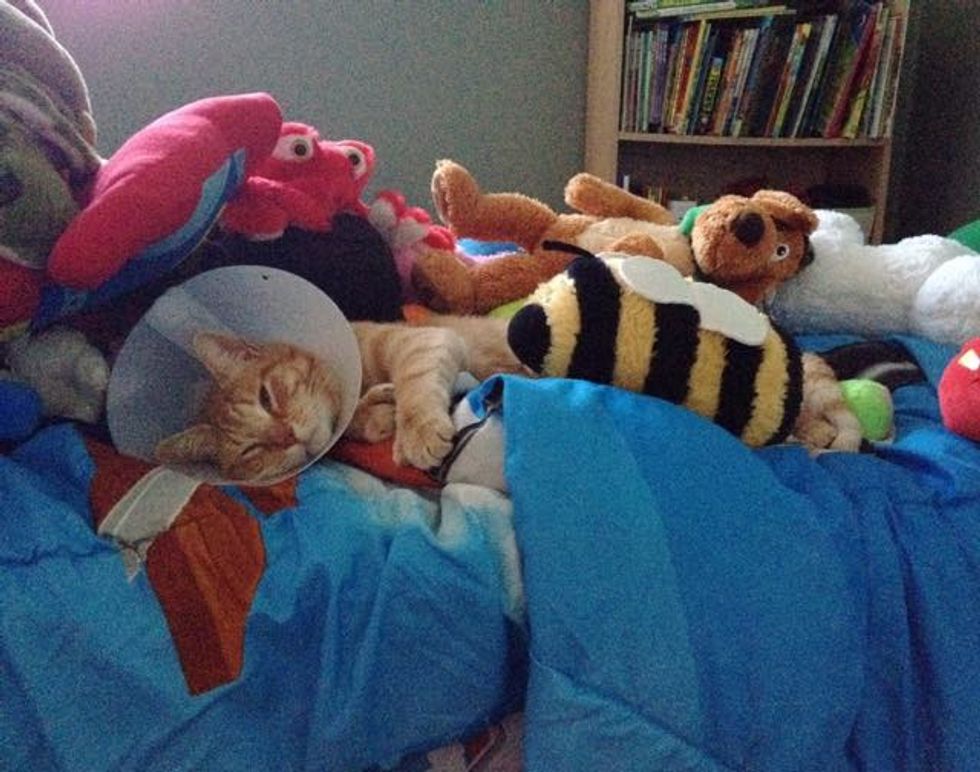 "I have taught my son what a veterinarian does and went so far as to bring him to the animal hospital with me so he could see everything they did and explain to him why we couldn't bring him to our regular vet's office."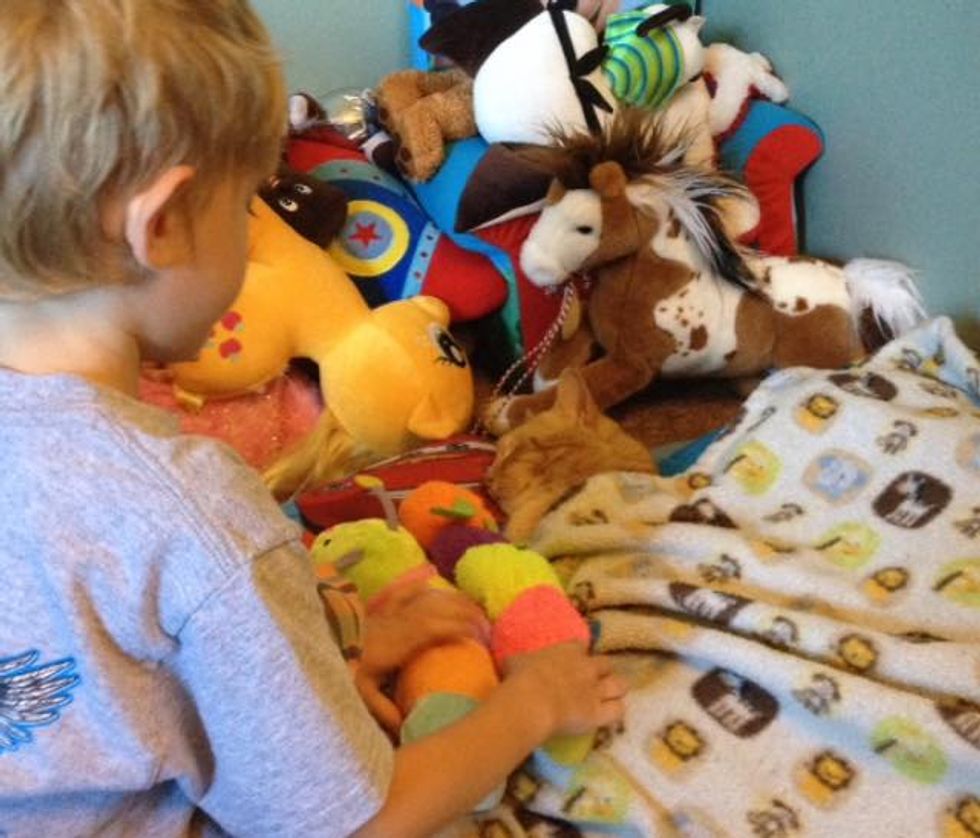 Tommy has inspired his little human to be a veterinarian some day.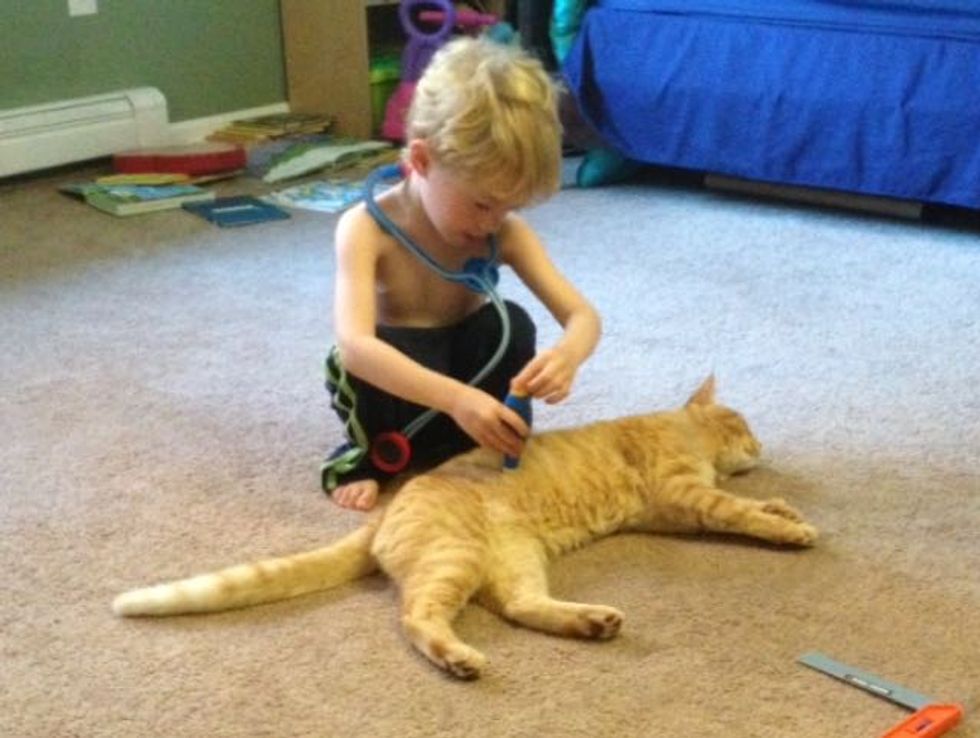 He is teaching his sister how to care for Tommy.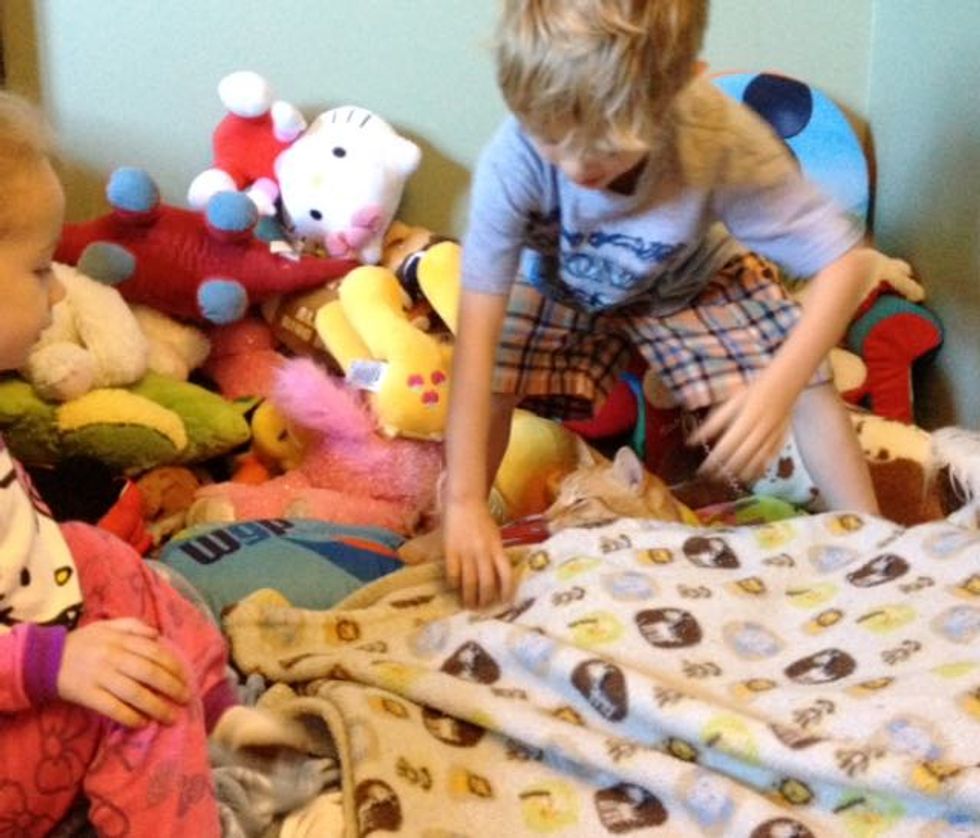 "This past year has been so wonderful having (Tommy) in our lives."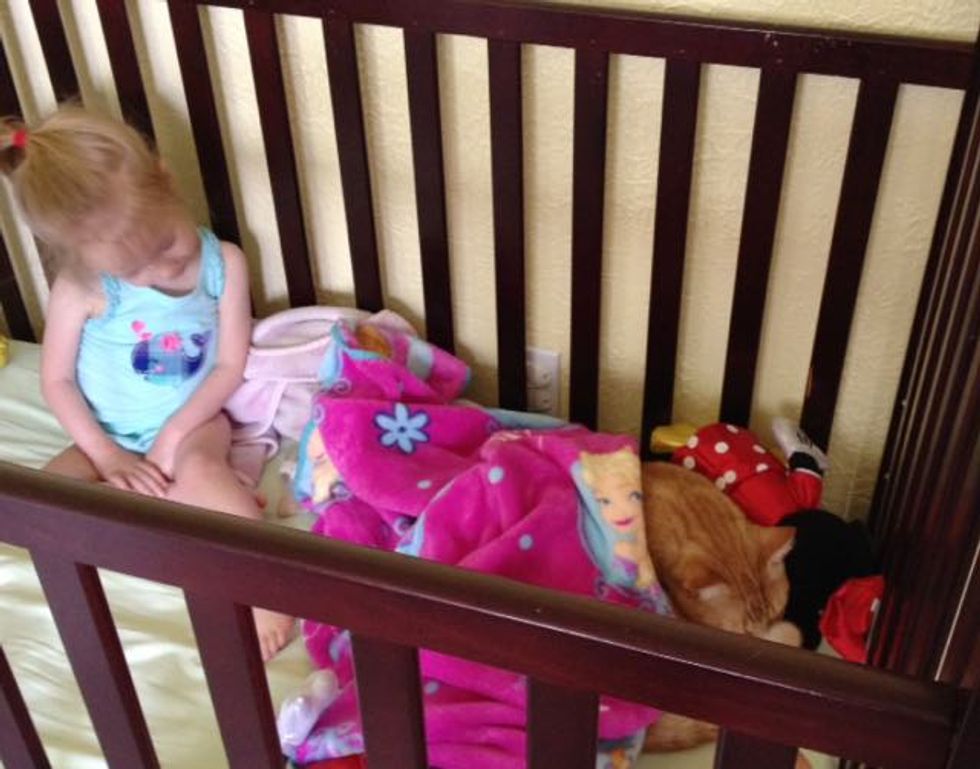 "He is the sweetest, funniest, most patient cat I have ever met. We are sold on 'adopting' stray cats from now on!"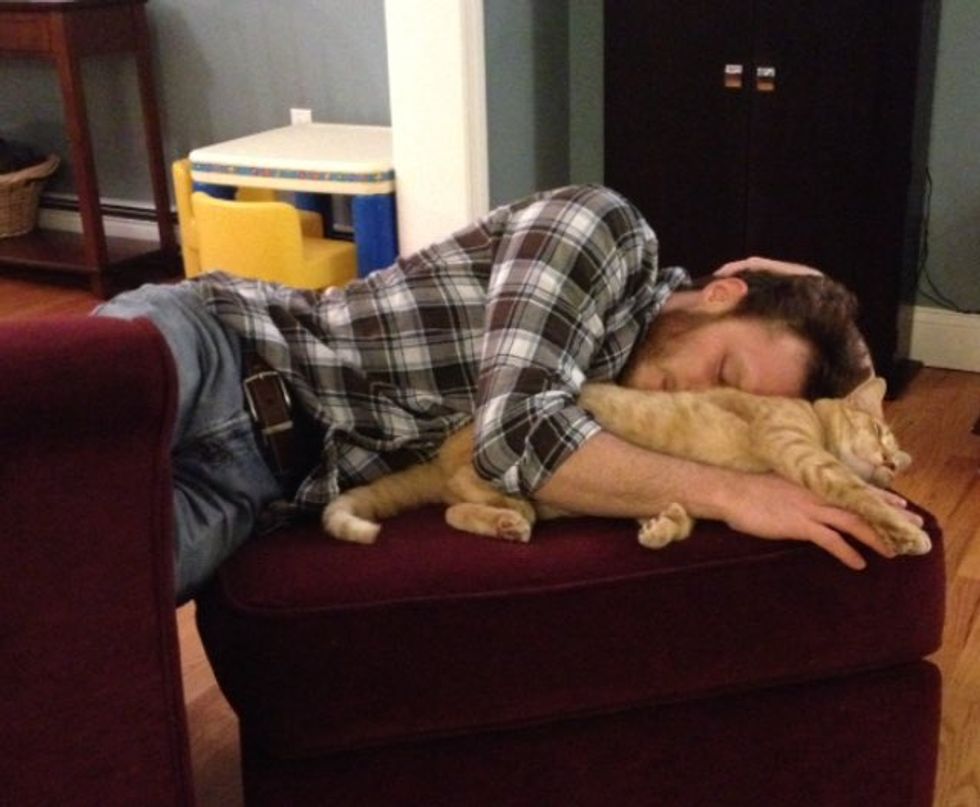 "It's been almost a year since we took in the neighborhood stray and my son still insists on tucking him in when he naps."