Ace the one-eyed cat loves people, but it wasn't until his family checked their security cameras, did they know he has a good friend, a little admirer, from the neighborhood.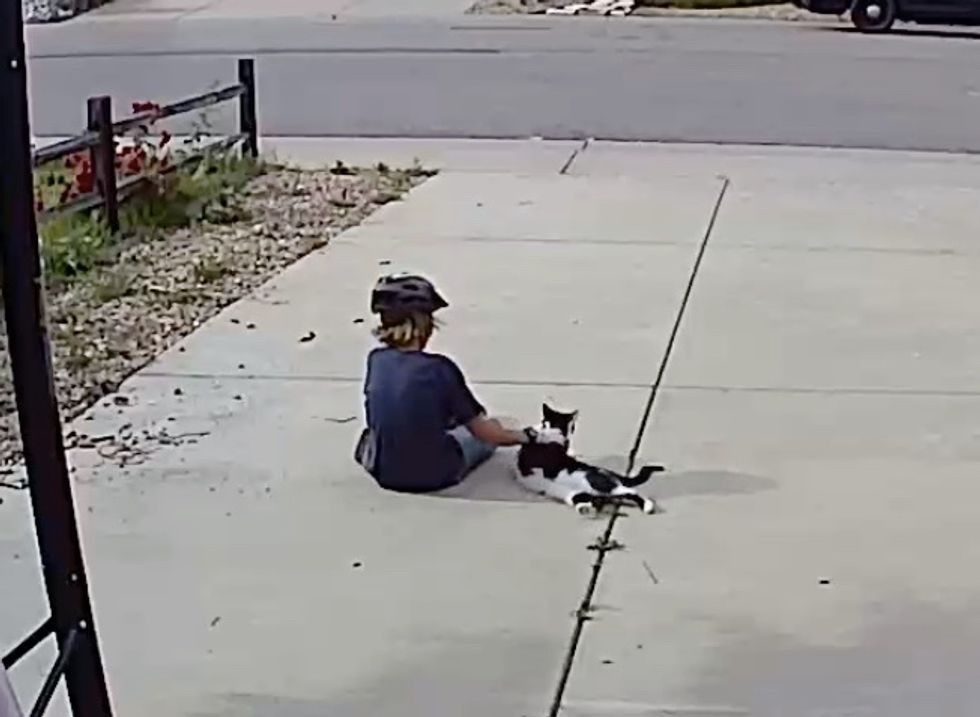 Norma Maikovich
Ace and his feline brother, Ramsey, came to their forever home when they were kittens. Norma Maikovich, a former US Army Veterinary Technician, learned about their plight from her husband. "He said that they were special needs, but that he knew we'd be able to give them a loving home," Norma told Love Meow.

The kittens were born to a stray cat and found in a dumpster. They lost their eyes due to the rough life in the outdoors. Ace can see just fine with his one eye, whereas his brother is partially blind.
"They were always meant to be a pair, since Ace has his left eye and Ramsey has his right. Together they complete each other," Norma said. "The only time they are apart is when Ace is out exploring the front porch."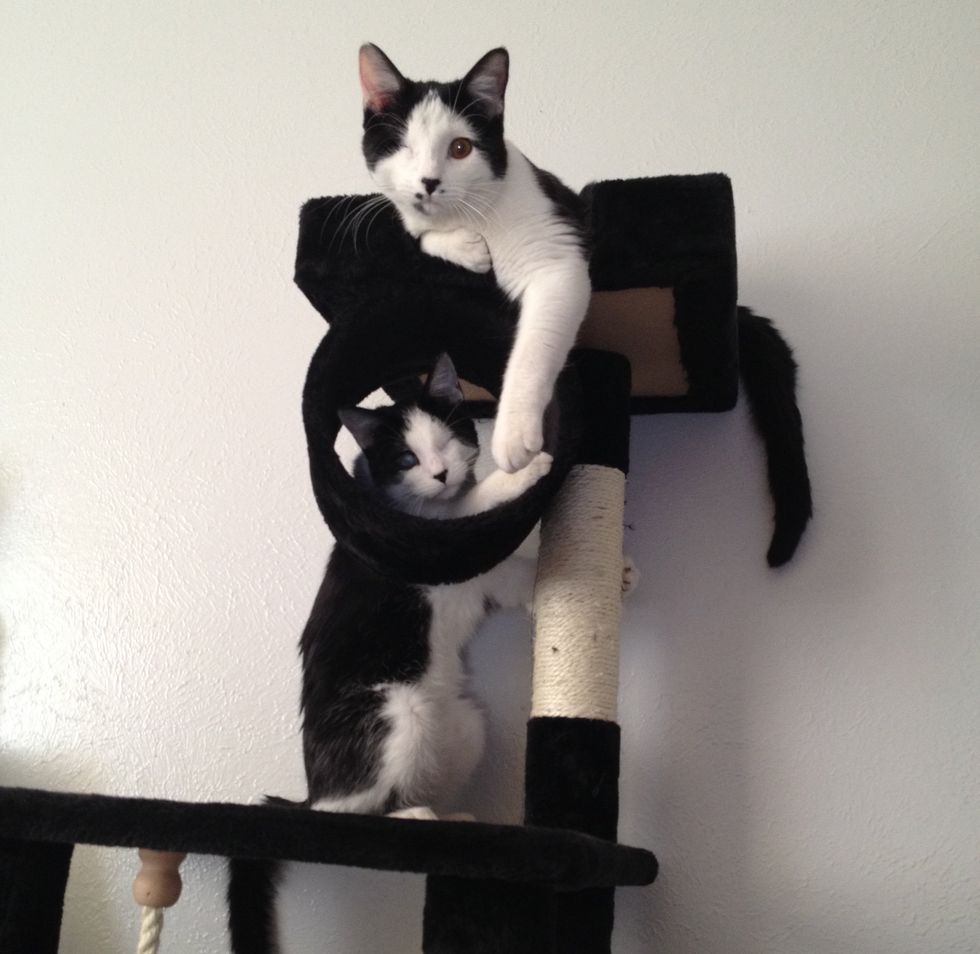 Norma Maikovich
Ace is very adventurous and isn't afraid of anything. The driveway is his "kingdom" and he likes basking in the sun on the front porch, watching the world go by. "He never strays further than that, and he's happy and content with this."

With Ace only having one eye, sometimes he can be misunderstood. "People are often hesitant to greet him, but once they do, they quickly find out how sweet he is."
Lately, the family noticed everyone from the neighborhood seemed to know him. They decided to investigate their cat's sudden fame by checking their security cameras, hoping to find a clue.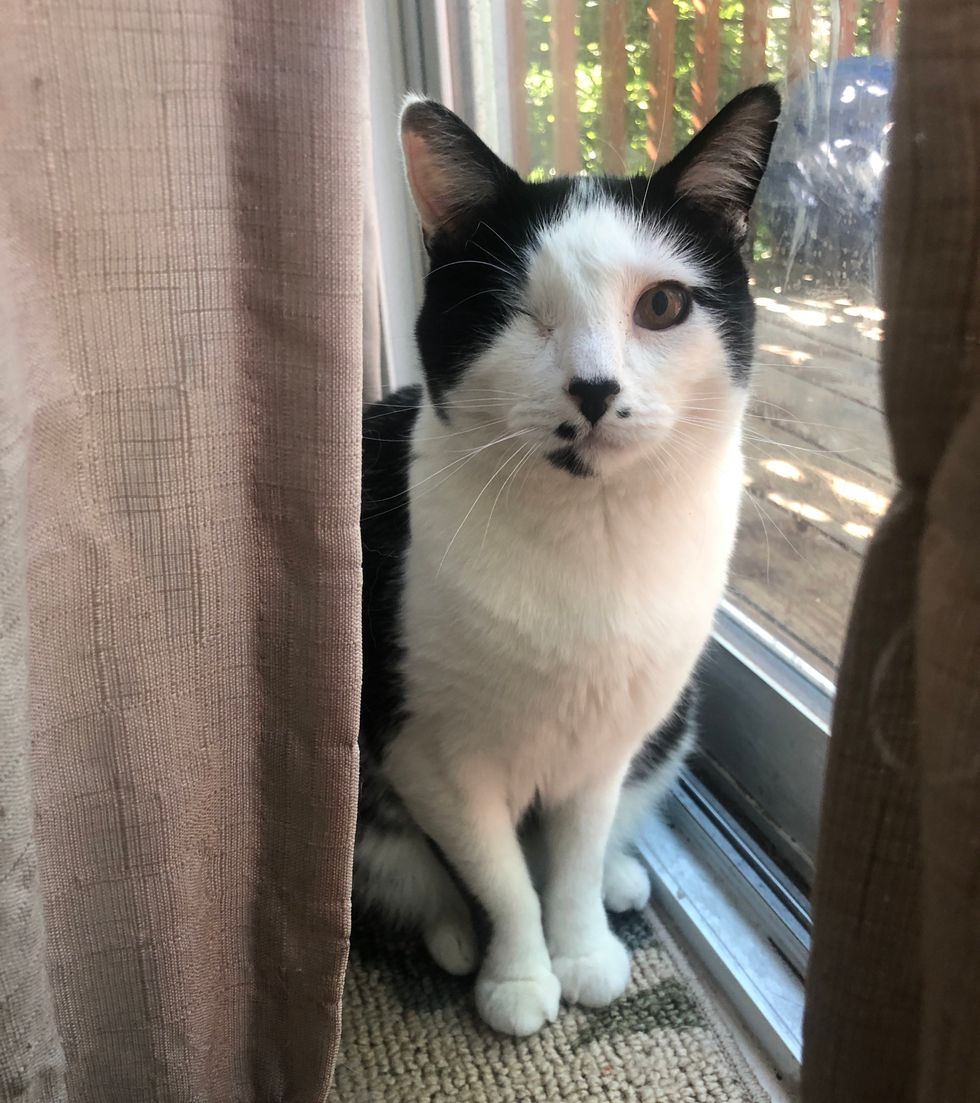 Norma Maikovich
"We discovered that Ace loves people - the mailman, the delivery guy, all of the neighbors. He will greet anyone who steps onto our driveway, and he gets quite a lot of visitors," Norma told Love Meow.

When looking at the footage, they saw this one particular boy who comes to visit almost every single day. "It melted our hearts, not just seeing how much Ace loves this boy, but how familiar they were to each other!"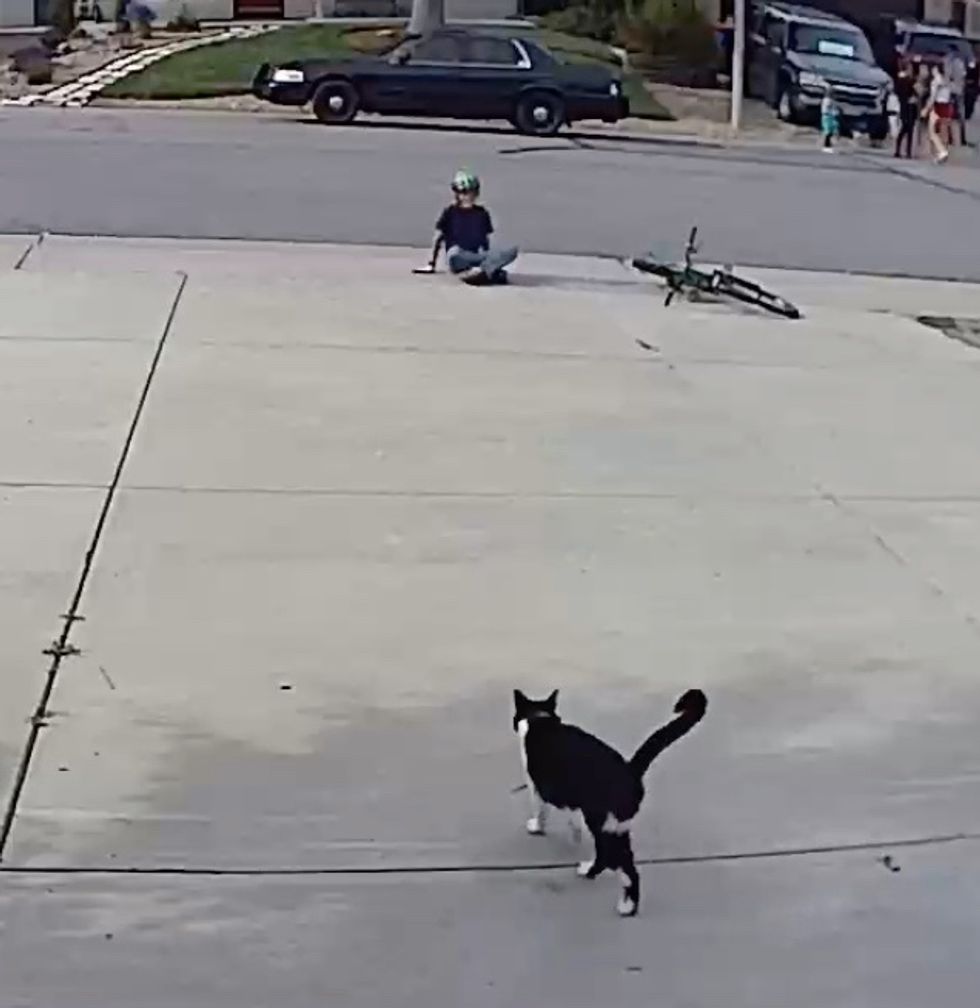 Norma Maikovich
As soon as the neighbor kid arrives, Ace rushes to greet him. He is so happy to see his pal that he flops on his side, demanding belly rubs. The two often hang out, sitting next to each other like two best friends.

Watch video of Ace and his friends:
Neighbor Kid Visits Cat Every Dayyoutu.be
"Once we realized that they were fast-friends, it made us really happy. We told Ace's buddy that he's allowed over any time — a friend of Ace's is a friend of ours," Norma shared with Love Meow.

Ace is a big sweetheart and will purr for anyone he meets.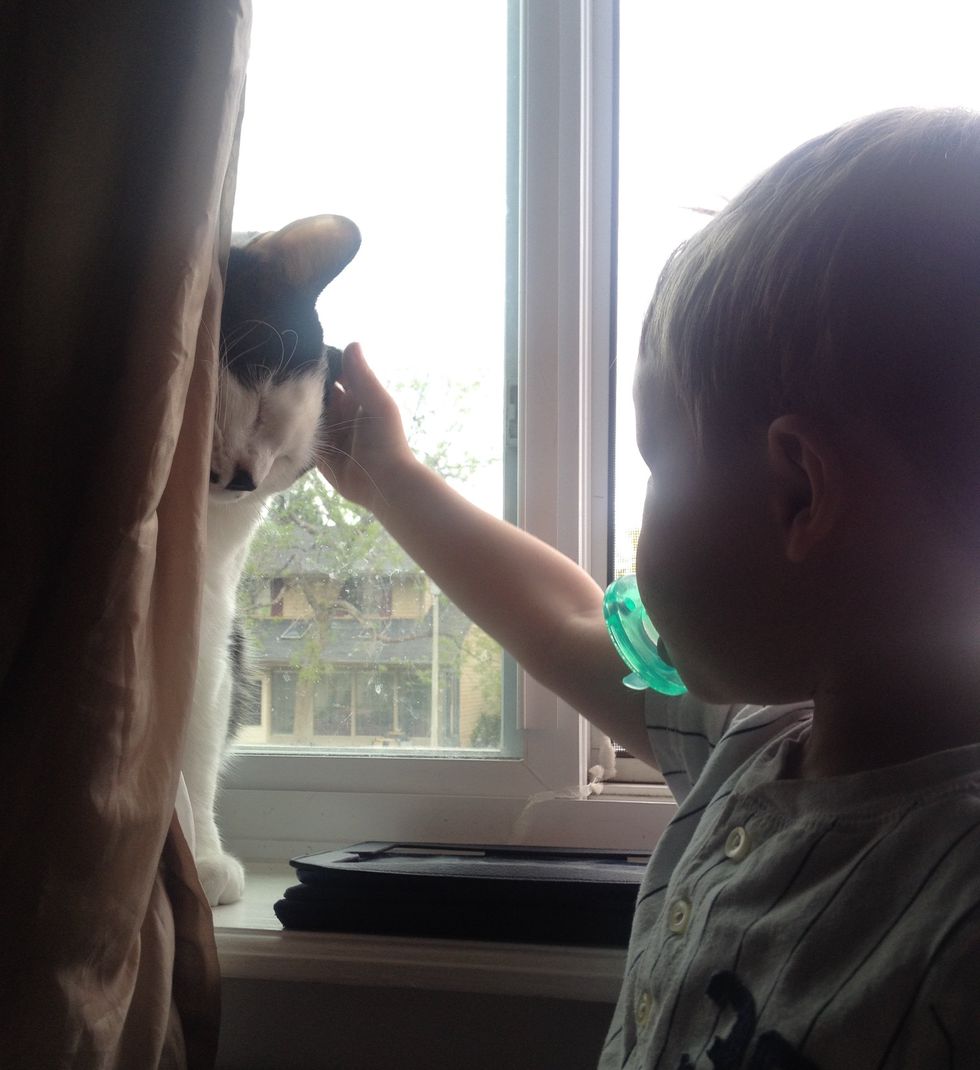 Norma Maikovich
"When we first adopted Ace and Ramsey we weren't sure how their quality of life would be," Norma told Love Meow.
"But six years later and seeing the footage of Ace and his buddy really proves that when given the chance of life and love and a family, animals with special needs are worth it, too."
Norma Maikovich
Share this story with your friends. Follow Ace and his adventures on Instagram.
Related story: Kitten Befriends Young Shelter Volunteer and Makes His Dream Come True