A neighborhood cat ran up to a couple for the love and snuggles on their front porch, but little did they know that the sweet calico didn't come alone.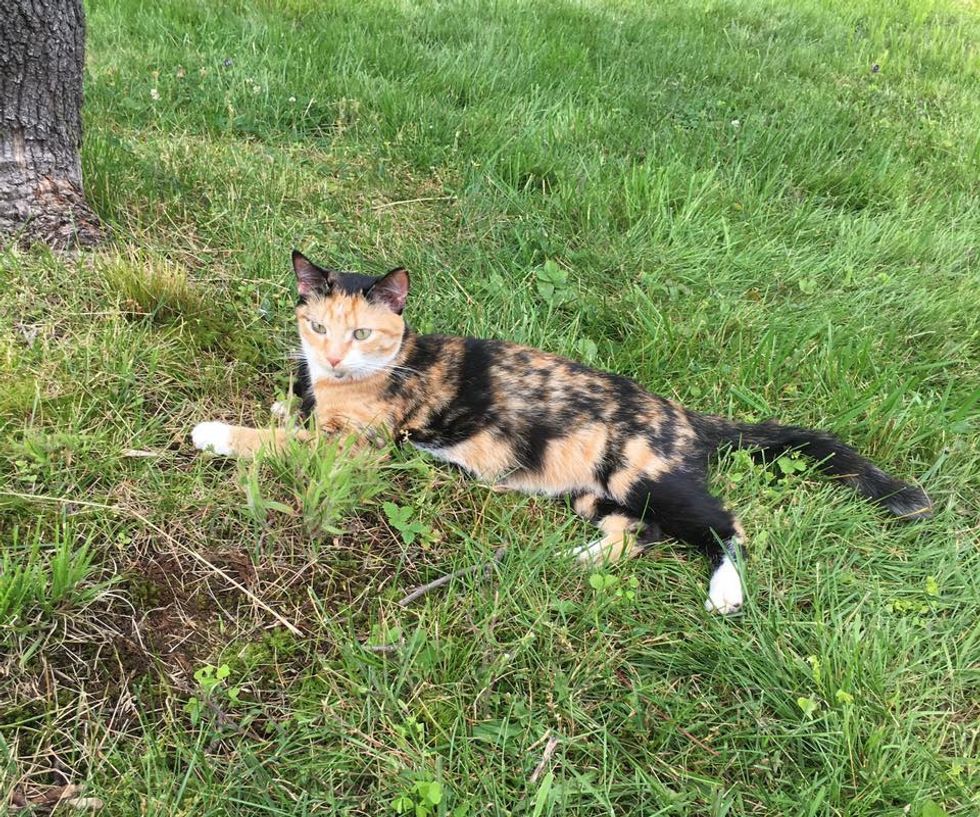 Matthew Trenchik
In late June, a couple from Pennsylvania came across an affectionate neighborhood cat who insisted to be loved.
"My girlfriend Regina and I were visiting with neighbors and were approached by this sweet cat who wanted nothing more than to be petted and held," Matthew Trenchik shared with Love Meow.
Next day, as soon as Matthew went outside, he saw the same kitty running up to him as if she'd been waiting for him all day. Matthew was surprised to see just how sweet and friendly the kitty was. All she wanted was someone to love.
"She clearly isn't a feral as she was highly socialized with people, and since arriving she has little to no interest in going outside again," Matthew said.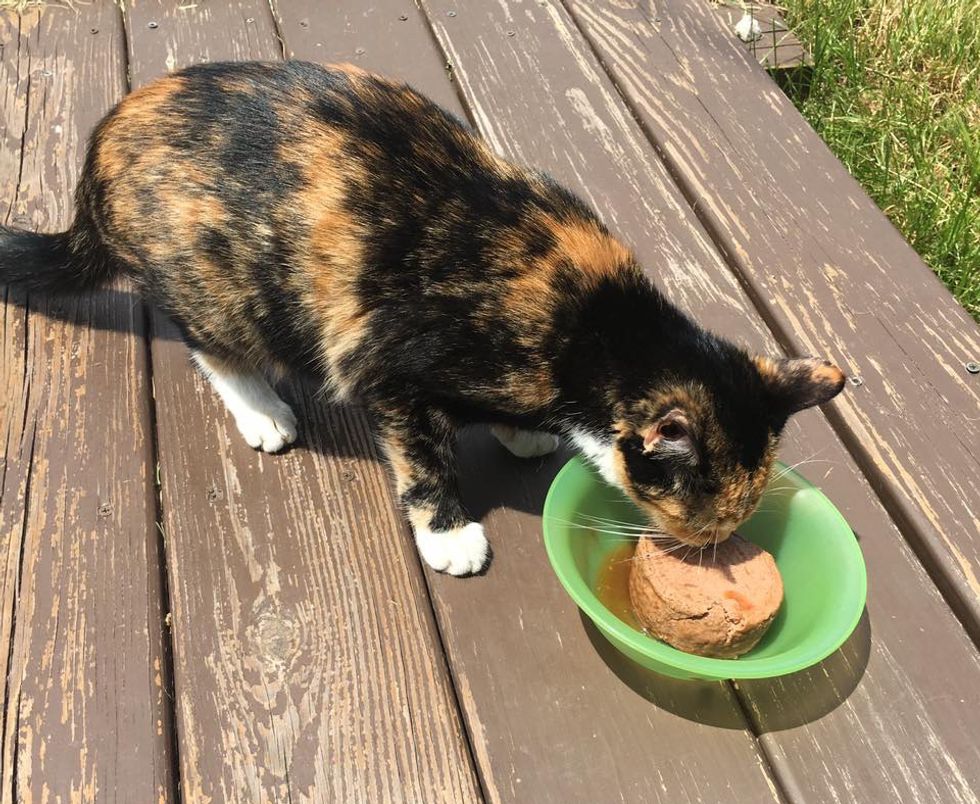 Matthew Trenchik
Just before they were about to find her a home, they noticed her belly growing in size.
"We soon realized that she was pregnant and could not let her leave. We kept her in, fed her the same quality food as our pet cats," Matthew said.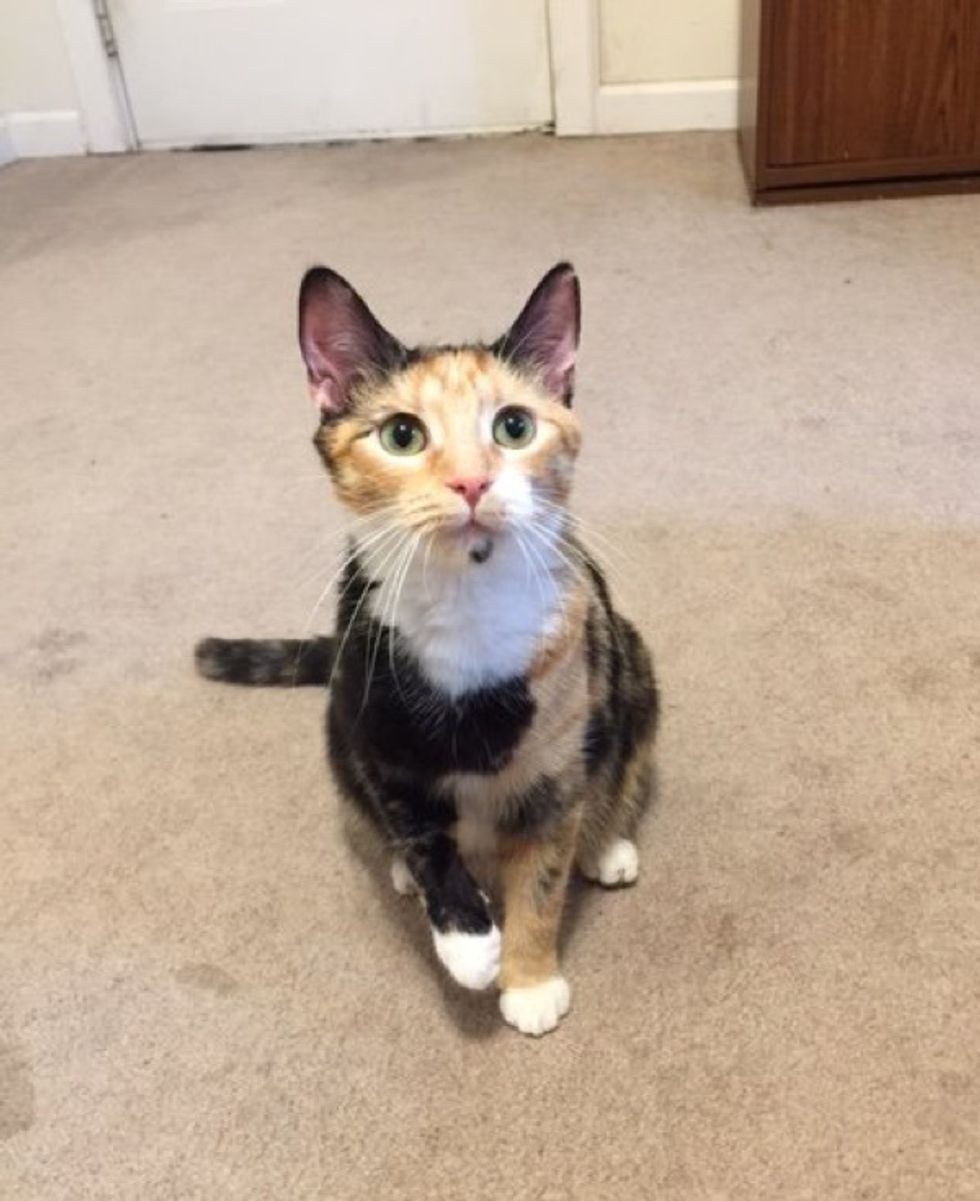 Matthew Trenchik
On July 25th she gave birth to five adorable kittens. The sweet calico was very proud.
She was a loving mama, nursing and caring for her babies tirelessly around the clock. Despite having her paws full, she never stopped thanking her rescuers with an endless supply of snuggles and purrs.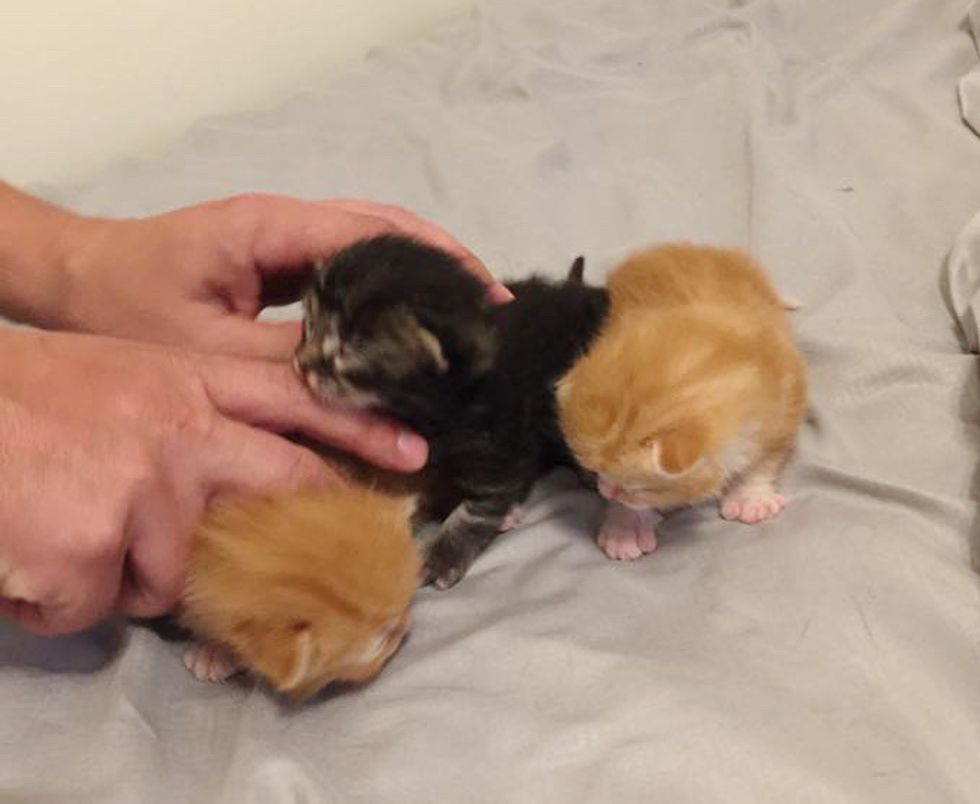 Matthew Trenchik
Mama was so happy to raise her babies in a comfortable home with a caring family watching over them.
She's purring up a storm while her babies are nursing away.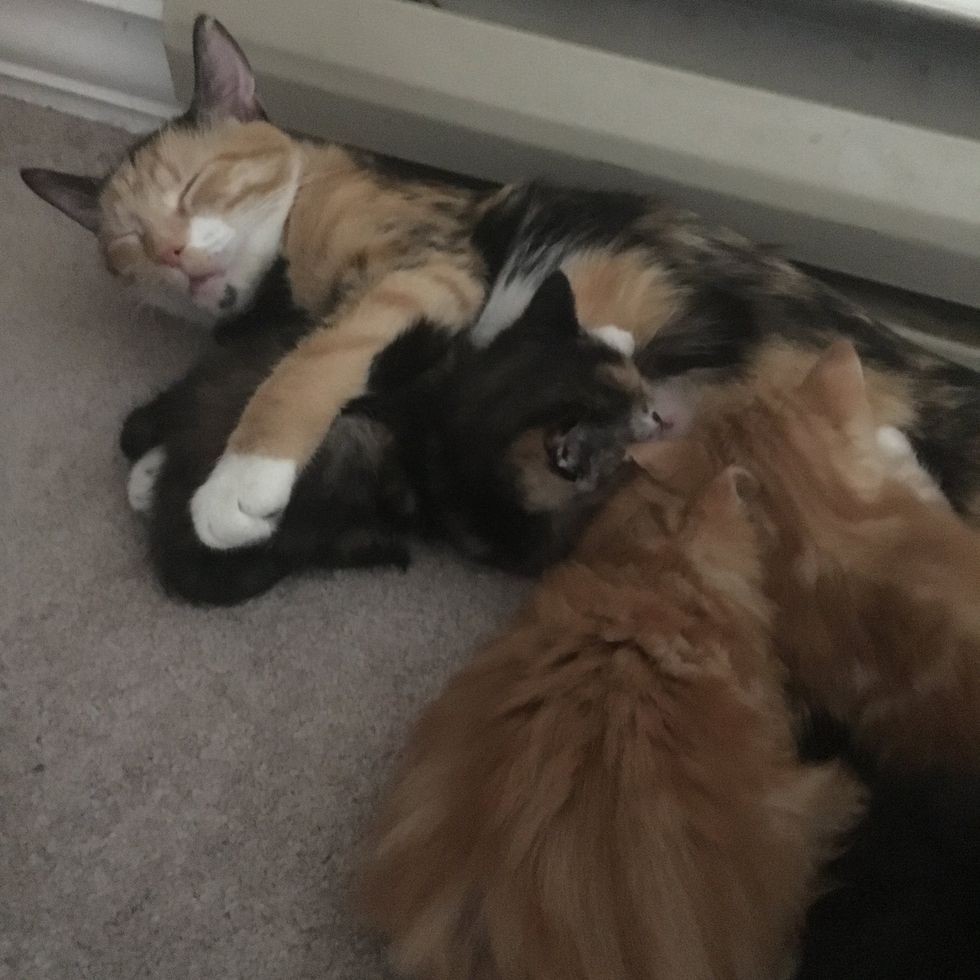 Matthew Trenchik
A few weeks later, the couple began to look for homes for the feline family.
While the kittens have been quickly claimed, mama is still waiting for the right person to come along.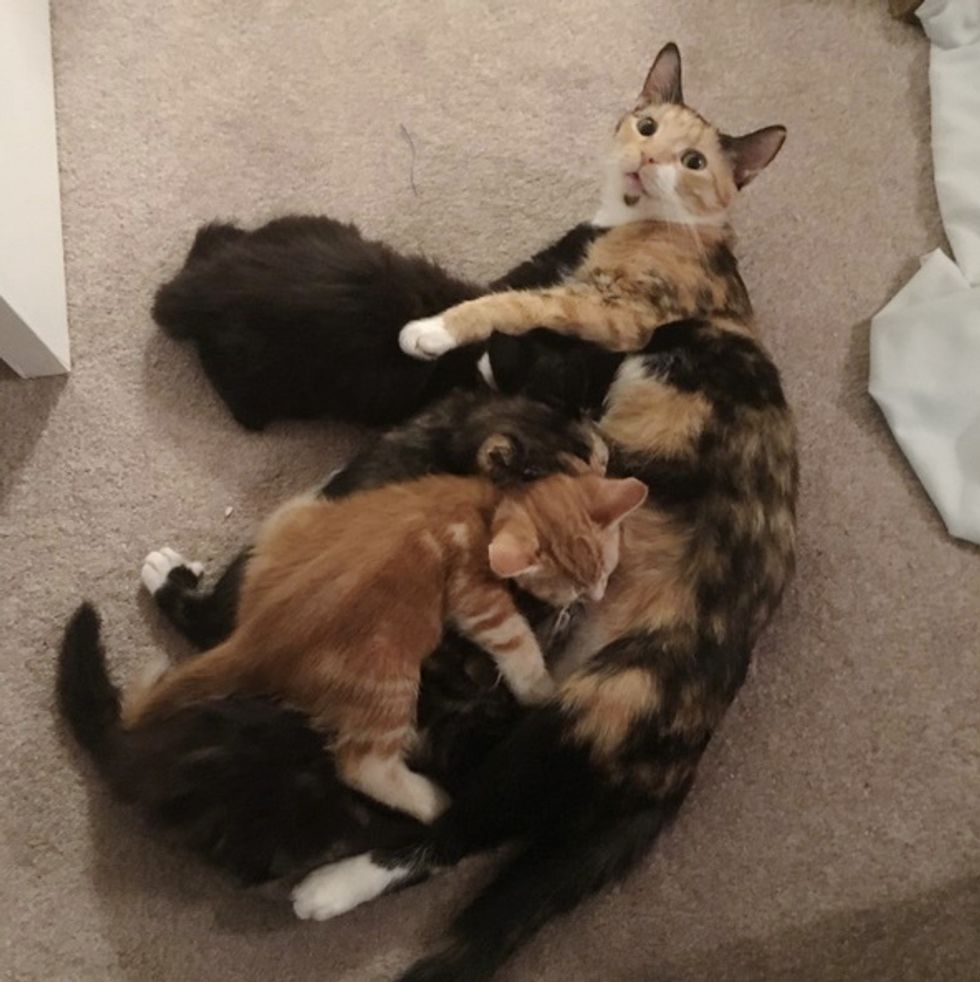 Matthew Trenchik
Mama is the third kitty that the couple brought in from the street. Their two resident cats are also rescues.
On September 30th all five kittens were placed in their new homes.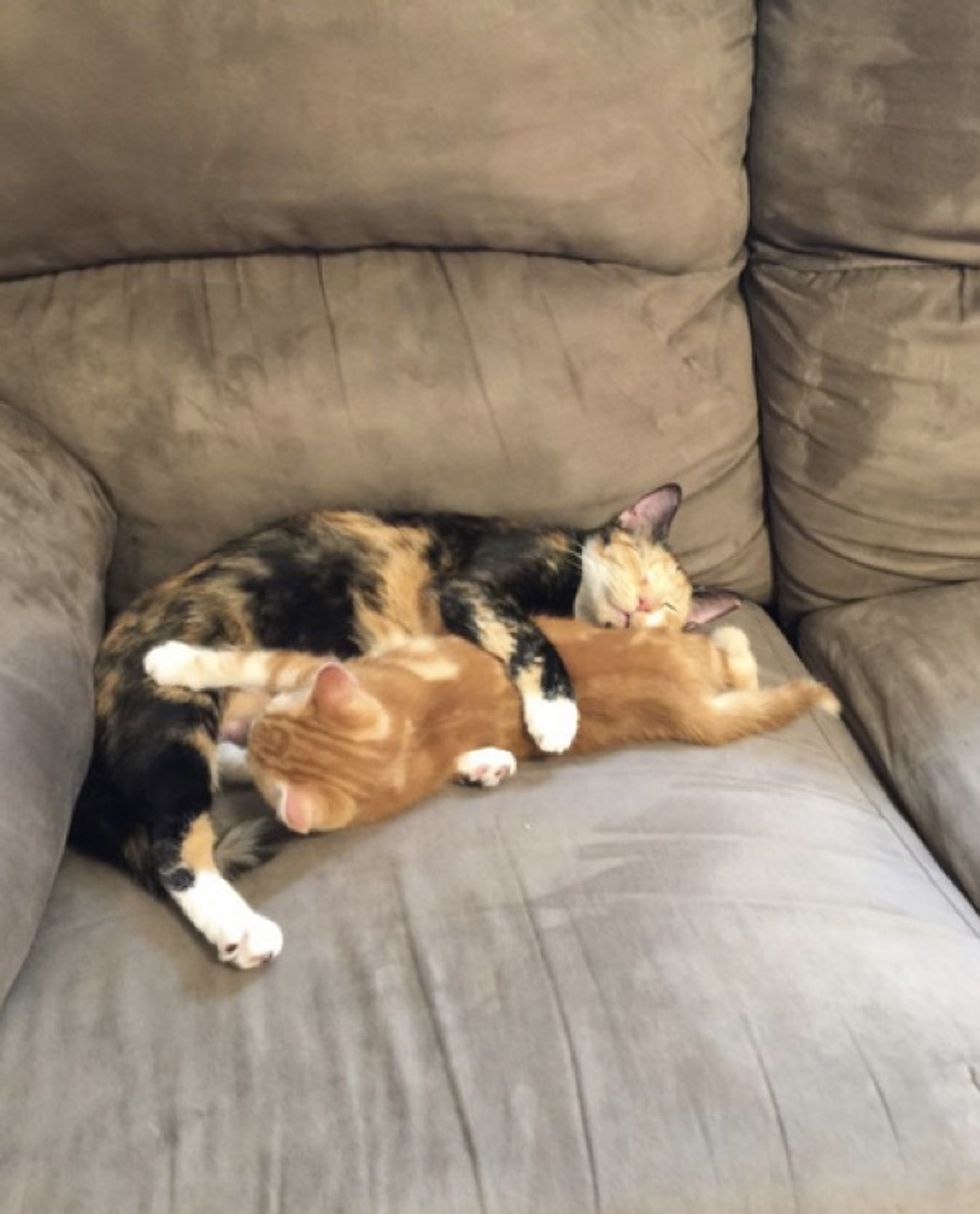 Matthew Trenchik
The sweet kitty met several neighbors on the first night, but she chose this couple to help her raise her babies.
Perhaps she had them at meow.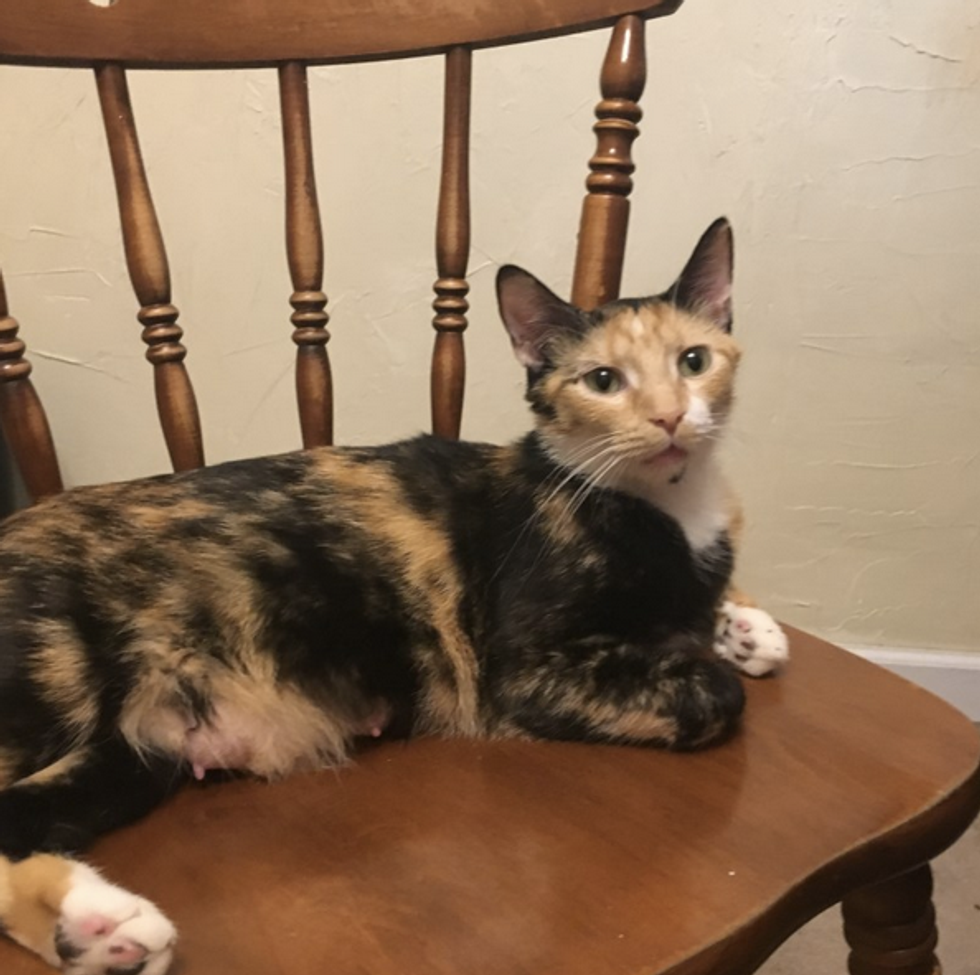 Matthew Trenchik
Share this story with your friends. If you would like to help Mama with her medical expenses, click here for more info.
Related story: Stray Cat Mom Brings Her Single Kitten to Man Who Saved Her Life