A Canadian airline stepped in to look after a cat for one of their passengers travelled with them from Fort McMurray. Now the cat has become part of their team.

"Many of the evacuees from the Northern Alberta wildfires have been travelling with their beloved pets. We love animals too so we've been happy to help bring them to safety," Canadian North said on Facebook.

But one of the passengers went into labor and needed someone to help look after her beloved cat.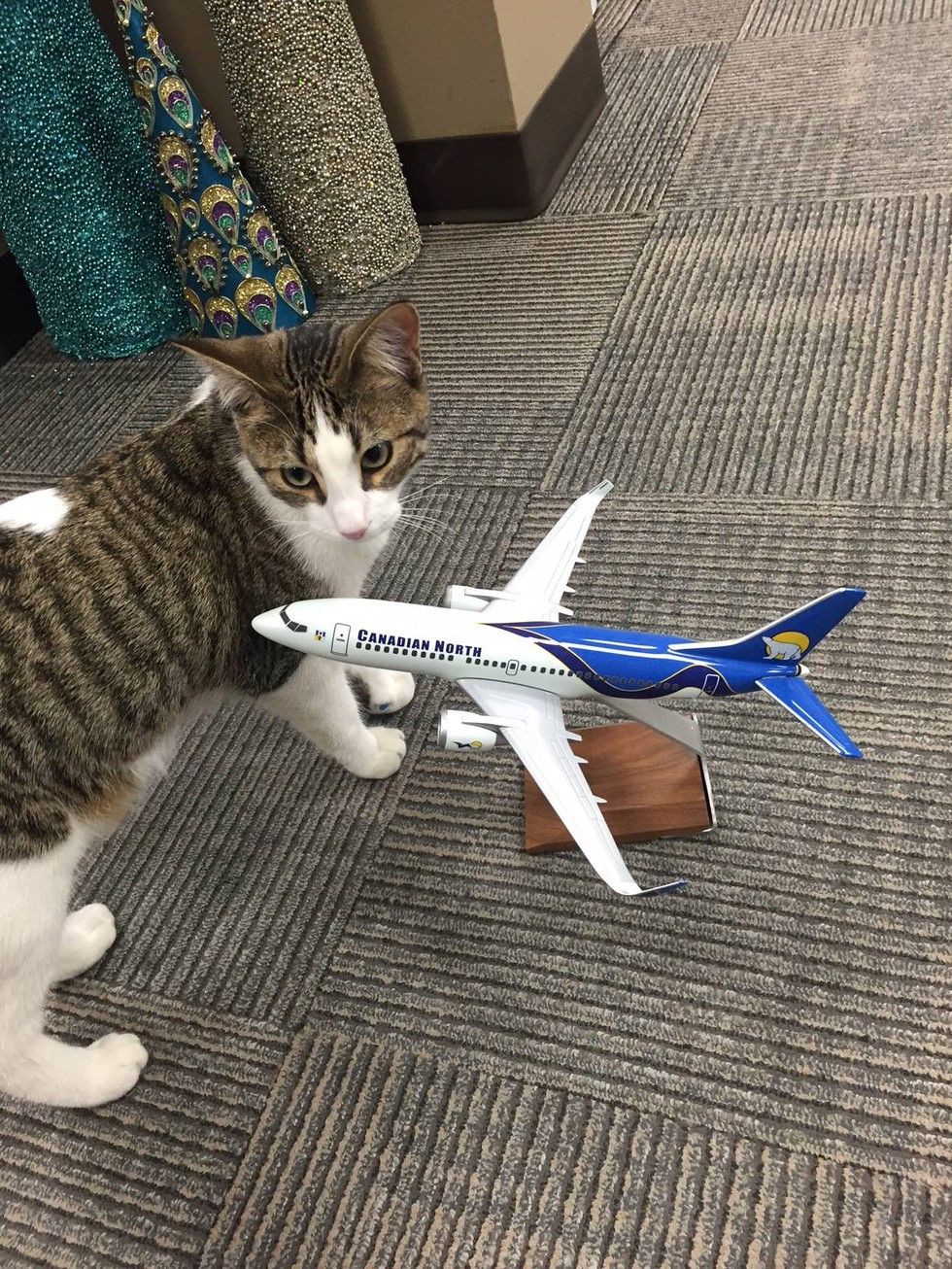 Photo: Canadian North
"One of our passengers has now gone into labour, so our Flight Operations team is kitty-sitting her cat 'Meow Meow' in our offices. They are very busy with the many extra flights Canadian North is operating, but it's certainly nice to have Meow Meow around to keep them company while they work!"

They gave Meow Meow her very own office chair and she started supervising right away.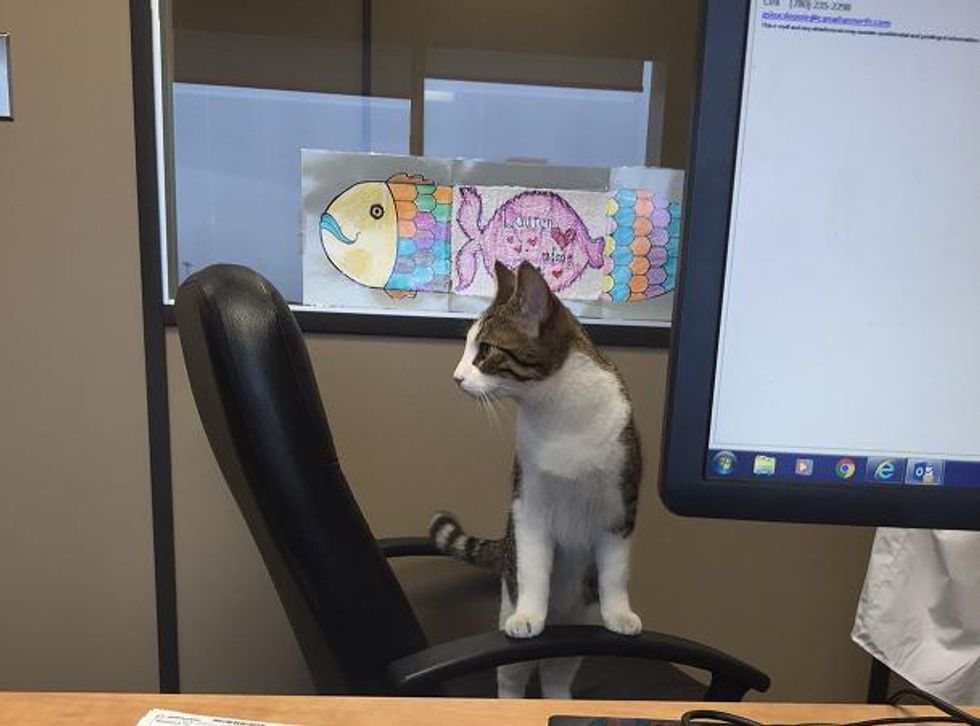 Photo: Canadian North
Meow Meow gladly took the title as the office cat.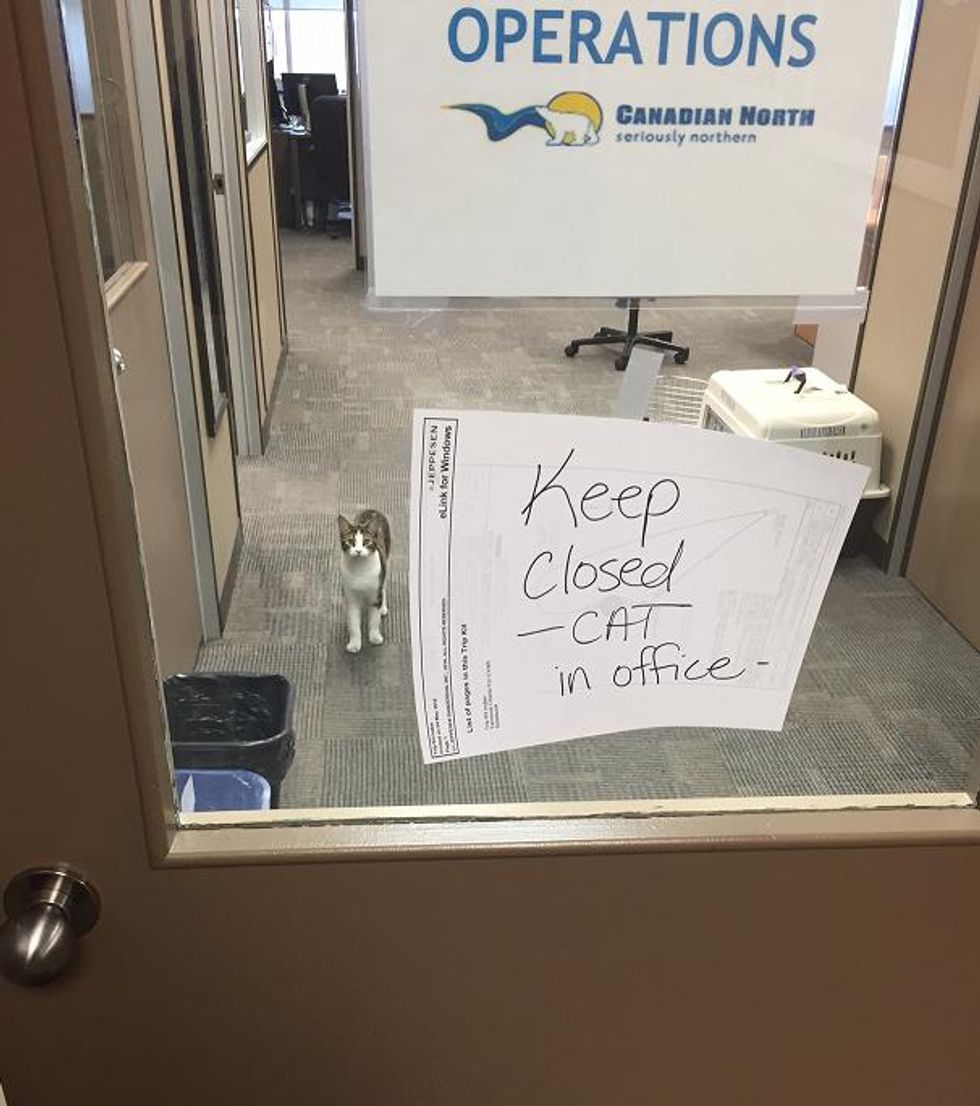 Photo: Canadian North
Meow Meow is now part of the team, and everyone has fallen in love with this adorable furry friend.
"They figured that if she's going to be part of our team she might as well have proper identification. Meow Meow, it's been a pleasure to have you with us this week."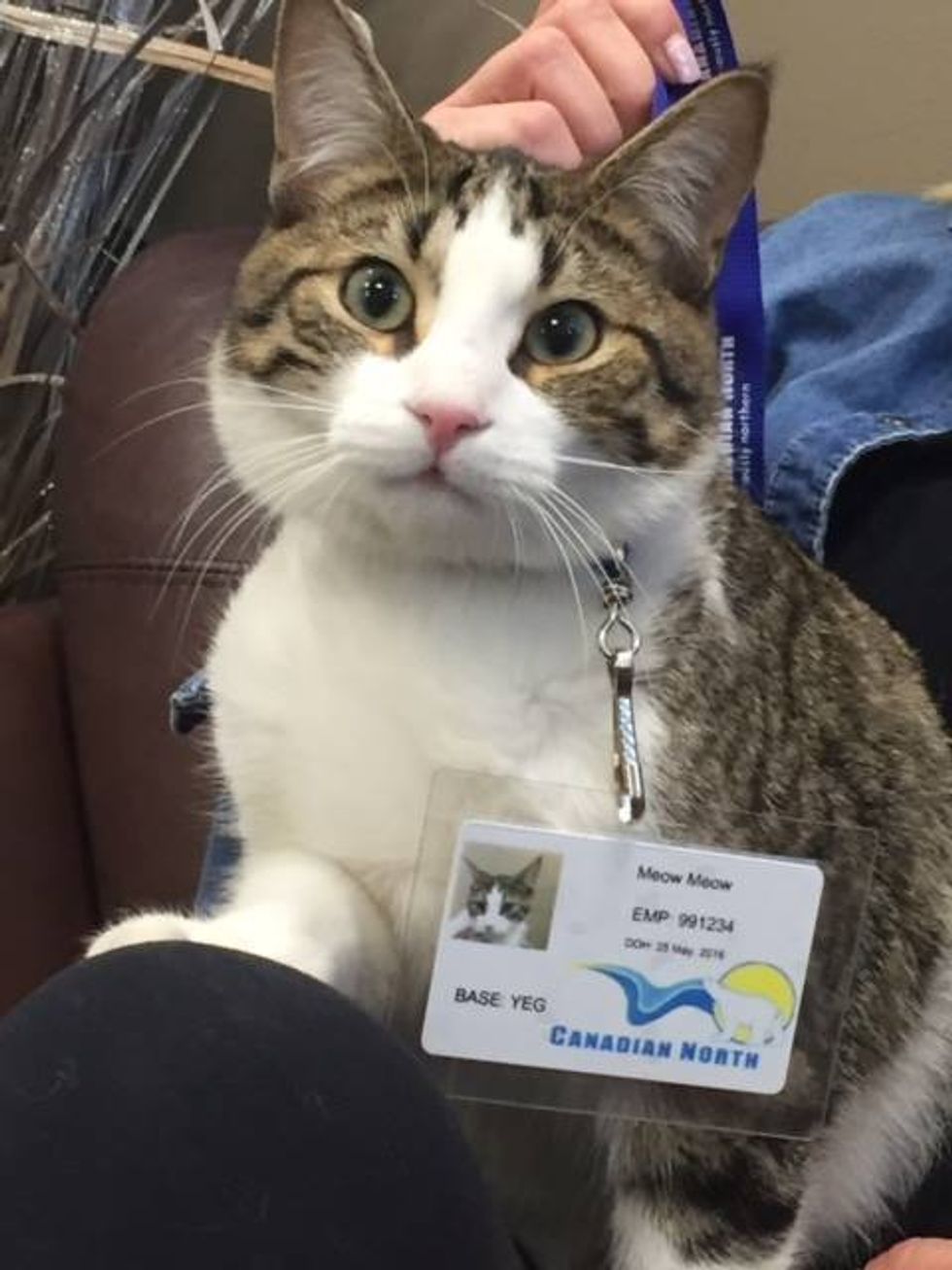 Photo: Canadian North
"Our #YEG Ops people love Meow Meow. She makes great coffee. We'll definitely be sad to say goodbye." - Canadian North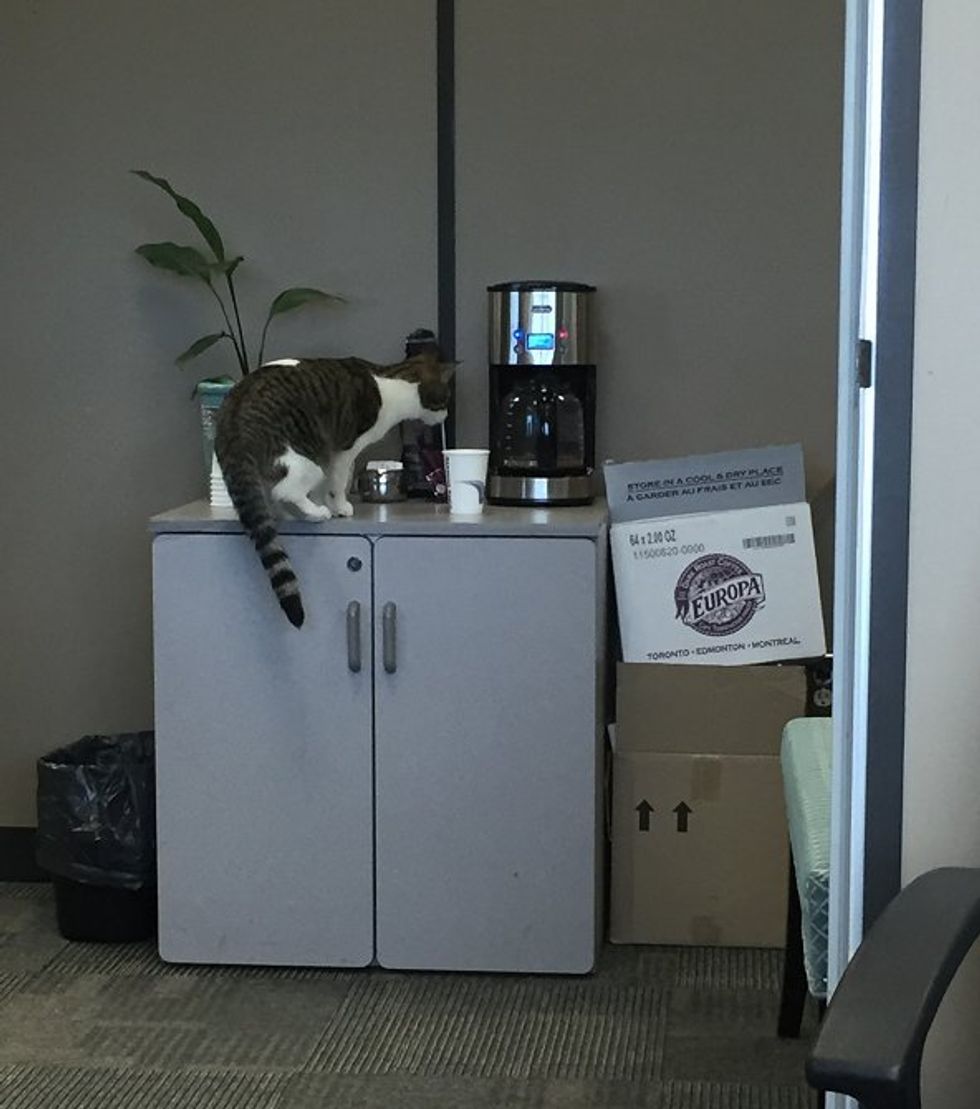 Photo: Canadian North
You can help support the Fort McMurray SPCA's efforts to rescue and reunite pets with their owners by visiting their site here. You can also donate to Canadian Red Cross.