A two year old kitty was found in the garden of her home after her previous owners moved and left her behind. The sweet kitty was born with a pair of very special paws.
Meet Deandra!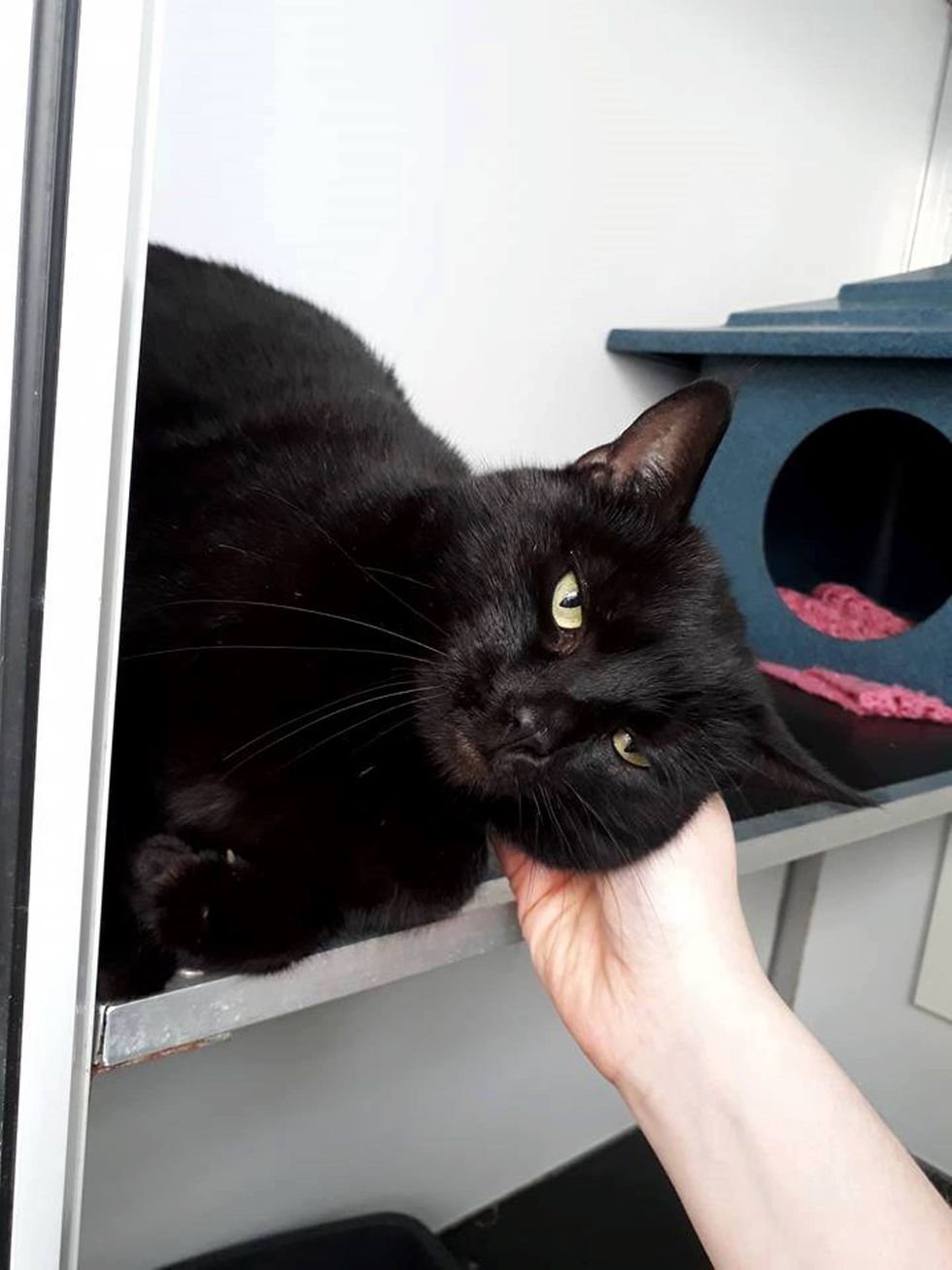 RSPCA Manchester & Salford
RSPCA Manchester and Salford took in the black kitty and two of her feline friends after they were found wandering in the garden for weeks.
"Deandra and her two companions were a little disheveled when they were collected but after living at the end of a garden for several weeks it's hardly any surprise," RSPCA Manchester & Salford shares with Love Meow.
A couple weeks later, the kitties were nursed back to health and completely transformed. "Our beautiful Deandra has Syndactyly (two or more toes are fused together) front feet, which is a rare condition that doesn't cause her any issues. In fact, we think they look rather elegant."
Deandra was a bit shy and worried when they found her, but in just one week, she came out of her shell and became a friendly cat who loves offering everyone her warm welcome.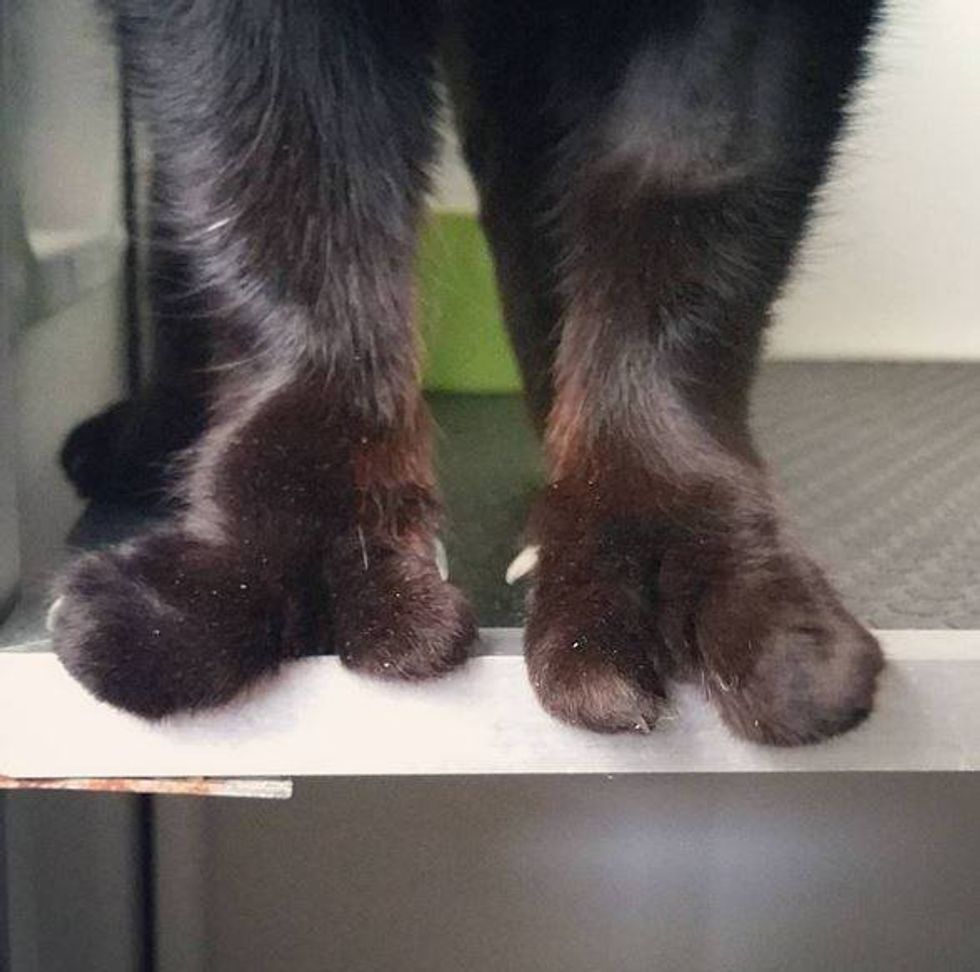 RSPCA Manchester & Salford
"What makes Deandra extra special is her front feet, which are quite a funny shape. Rather than having individual toe pads, she has two split pads which look more like bird feetthan cat paws but it doesn't cause her any harm."
If you give her a chin rub and ear tickle, she will start nuzzling into your hand and toppling herself over trying to get close to you. A cozy bed and a fleece blanket make her a very happy kitty.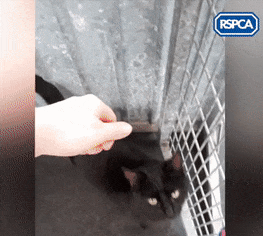 RSPCA Manchester & Salford
Deandra stayed at the center for 10 weeks waiting for her forever human but no one came for her. The kitty started getting a bit lonely, and that's when Michael Casemore of Manchester Evening News found her and knew that he had to take her home. On her adoption day, Deandra was the happiest she had ever been.
The panther kitty brought her playful side to her forever home. She plays with her favorite toy, running across the kitchen, serving up the best entertainment.
Deandra puts her paws on her human dad while she is getting head scratches. She knows she's loved!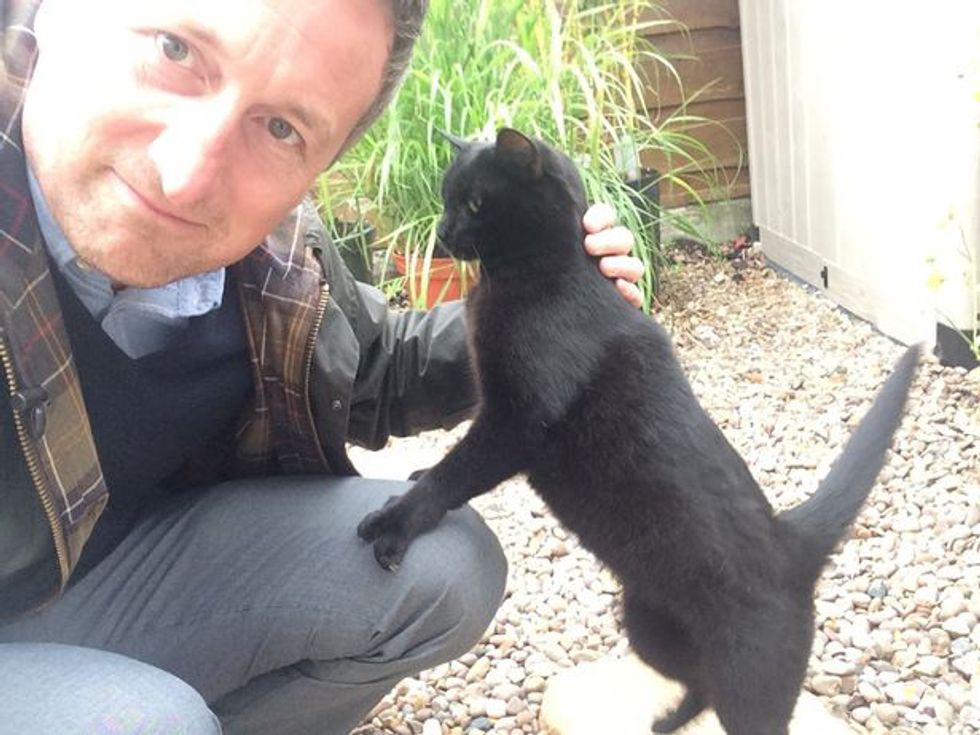 RSPCA Manchester & Salford
Watch this adorable video of Deandra:
Share this story with your friends. If you would like to support their rescue efforts, click here to see how you can help. Follow RSPCA Manchester & Salford on Facebook and Instagram.

Related story: Kitty, Who was Born with a Special Paw, Fights His Way to a Loving Home