Dexter a senior cat found his home at the age of 20! Now he's almost 22 years old, and hasn't stopped loving his family since the day they brought him home.
Meet Dexter the cat and his human JJ.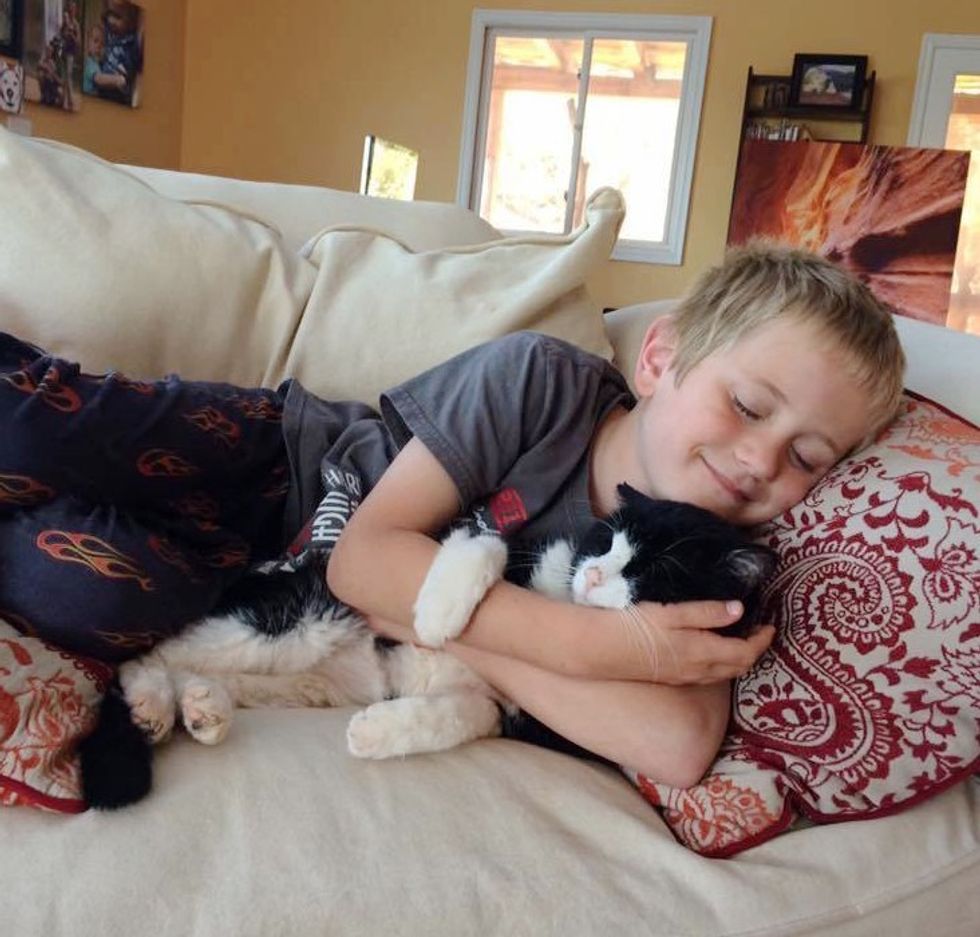 Courtesy: Jill Williams
Dexter came to Best Friend Animal Society a bit rough around the edges two years ago. He was in poor health and suffered from malnutrition.
The tuxedo cat was 20 years old, severely underweight. He was in desperate need of a loving home to live out his golden years.
When Jill Williams saw Dexter, it was love at first sight.
Jill, a mom of two boys and three dogs, noticed Dexter right away. She knew kittens would get adopted very quickly, and Dexter was just as deserving and capable of giving love, but none of them expected just how much love this senior cat had.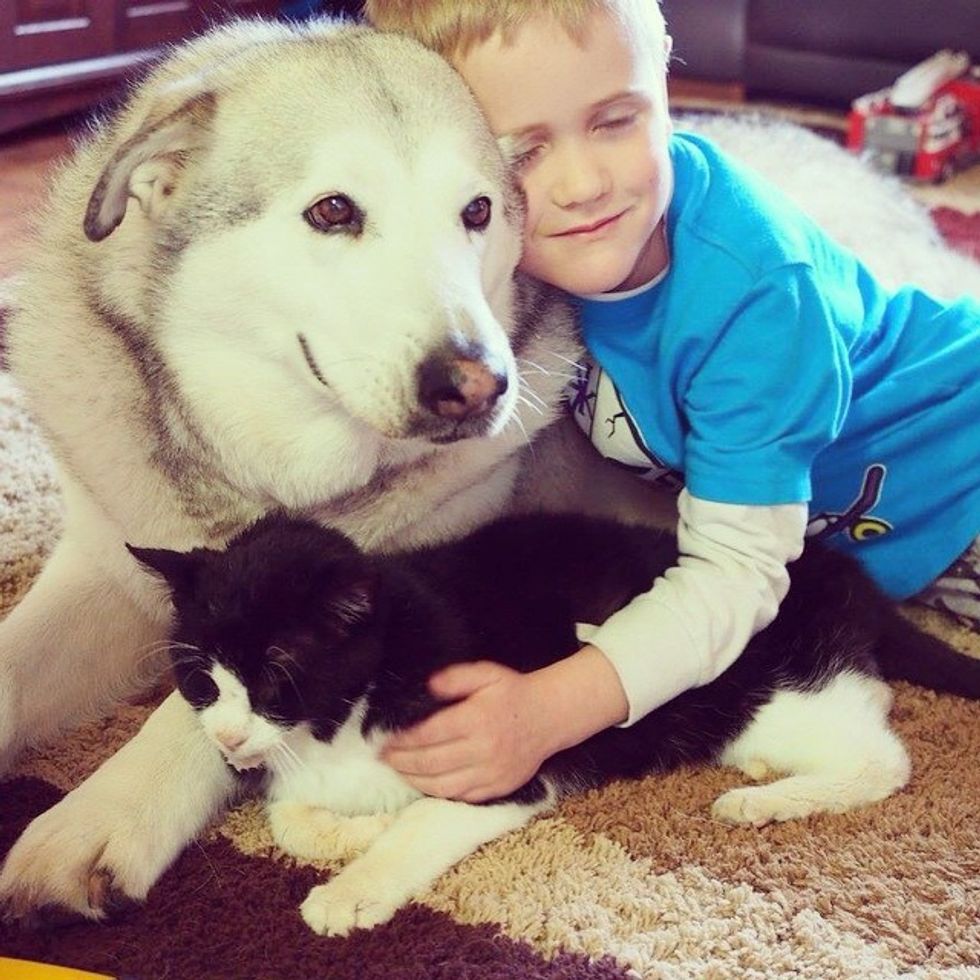 Courtesy: Jill Williams
As soon as Dexter arrived in his new home, the two boys were showered by his love. Dexter nuzzled into the crooks of their necks and arms and rubbed his face and whole body up against them for hours.
"He loves to be petted and he loves to snuggle," Jill told Love Meow. "His favorite things are his wolfpack and his kids."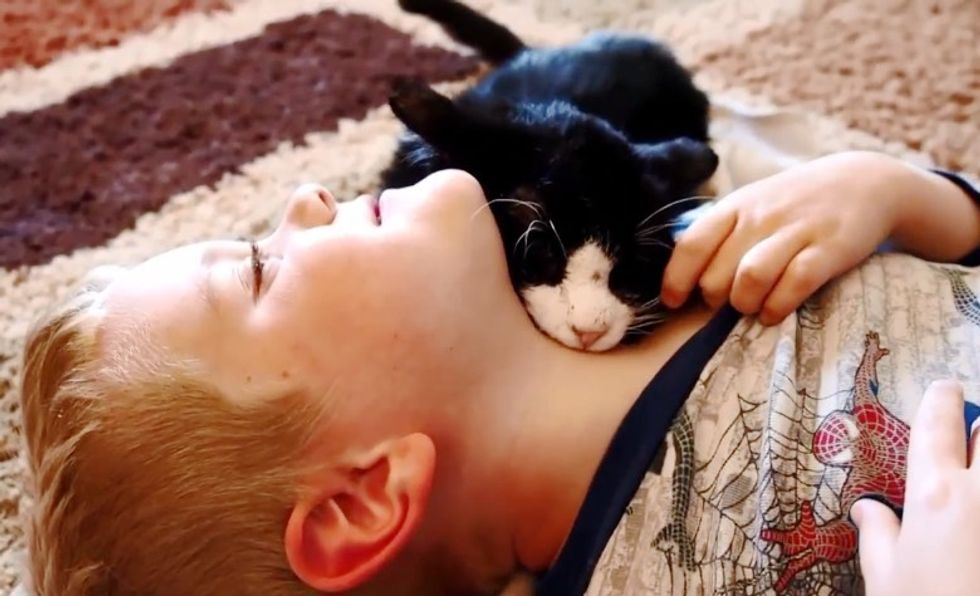 Courtesy: Jill Williams
Dexter adores his giant wolf-sister, Flora. "They are best friends. They sleep together and snuggle all day long. Flora is 120 lbs and about 10. Dexter is now almost 22!"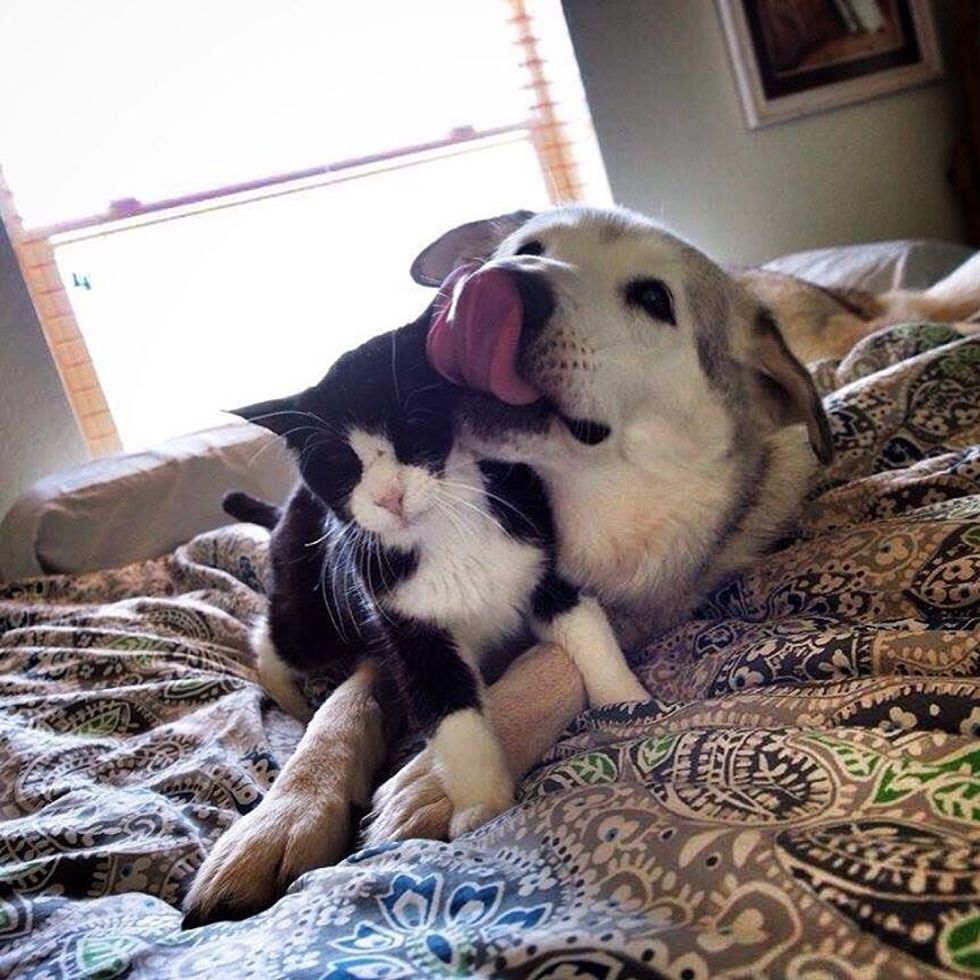 Courtesy: Jill Williams
Dexter looks absolutely amazing for his age. "He loves ONLY fancy feast (must be the fanciest or he'll knock it right off the table). He likes to find the sunbeams and lay in them. He likes to sleep on my human children at night and they spoil him," Jill said.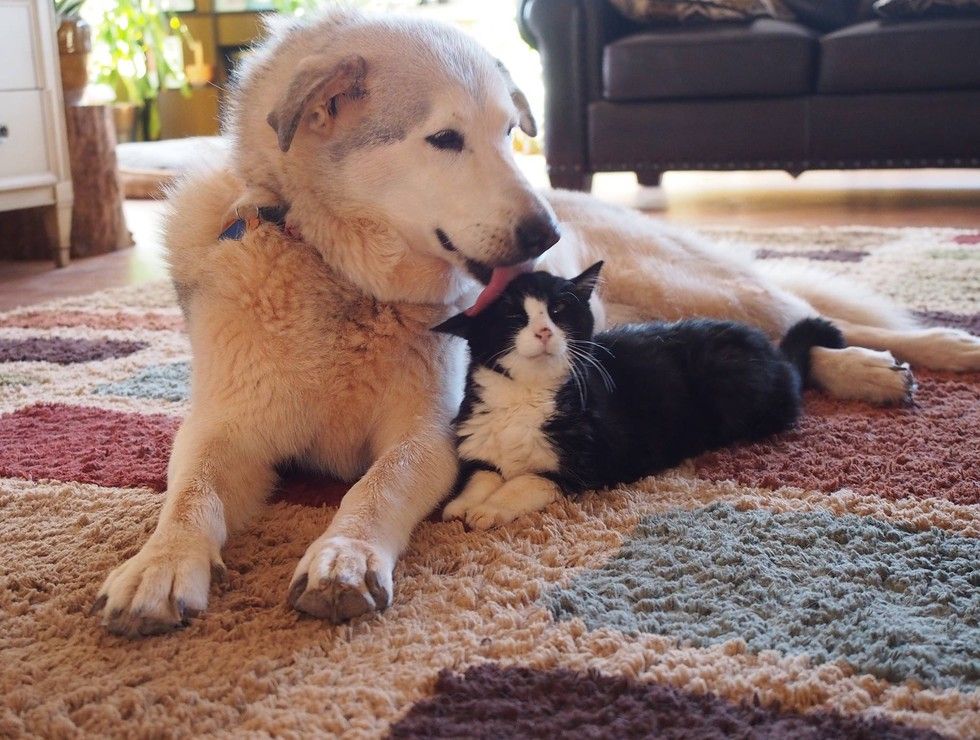 Courtesy: Jill Williams
"He is very vocal and very loud!! I get up at 4:30 every morning and you better believe if I don't get him his fancy 'feast' right way he will wake up the whole house!" Jill told Love Meow.
"He eats SO much. It's so funny. His meow is very grumpy sounding, too. (He) won't leave you alone til he gets what he wants. He is the ruler of this house."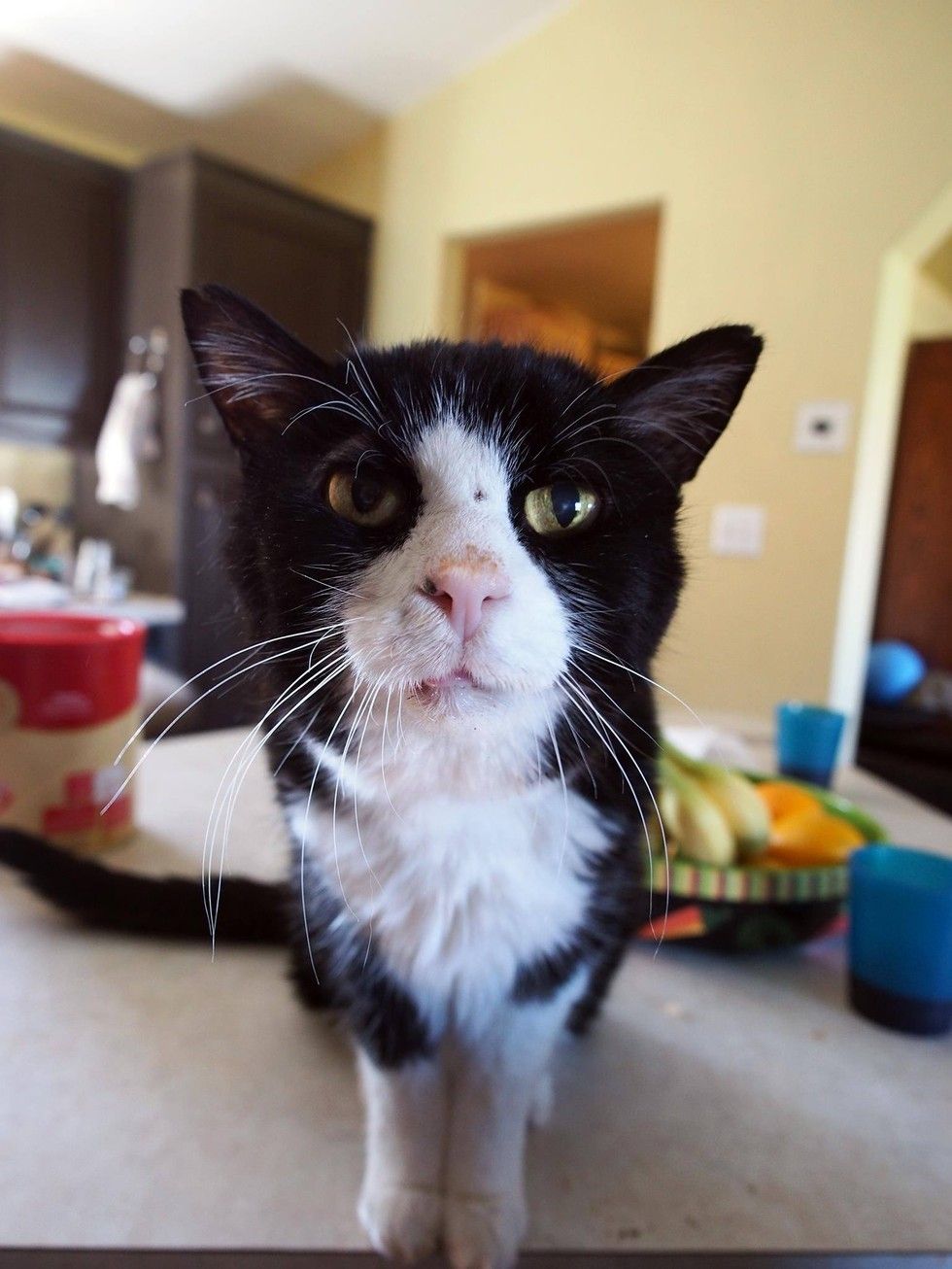 Courtesy: Jill Williams
Dexter always naps while cuddling with his best friends.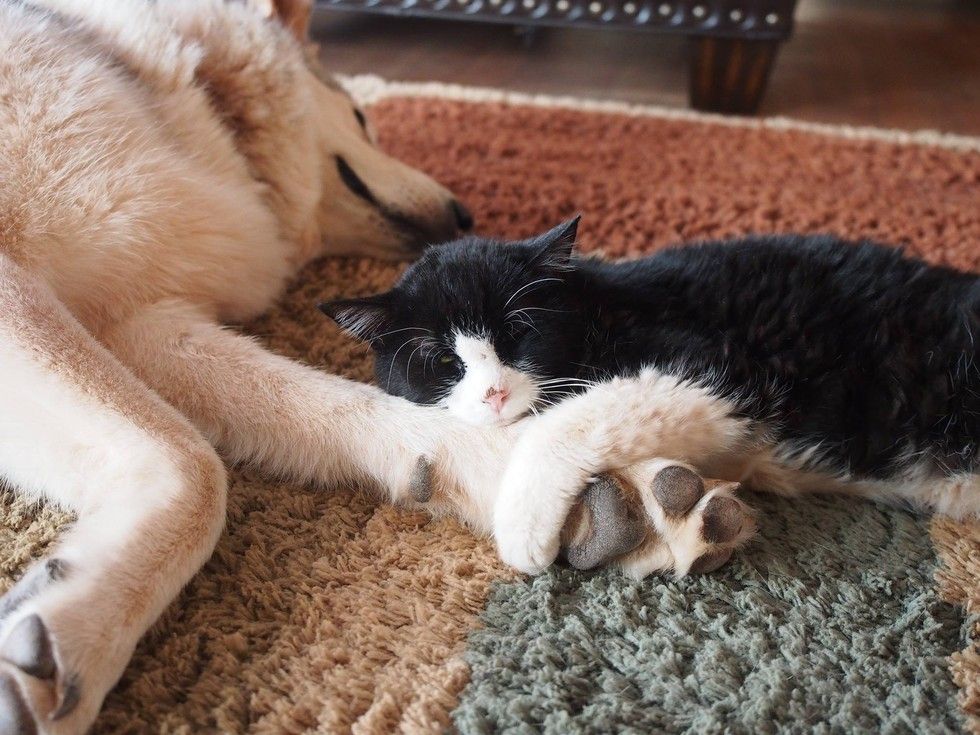 Courtesy: Jill Williams
If they are not available, he goes to the plush pile to nap with the cuddly toys.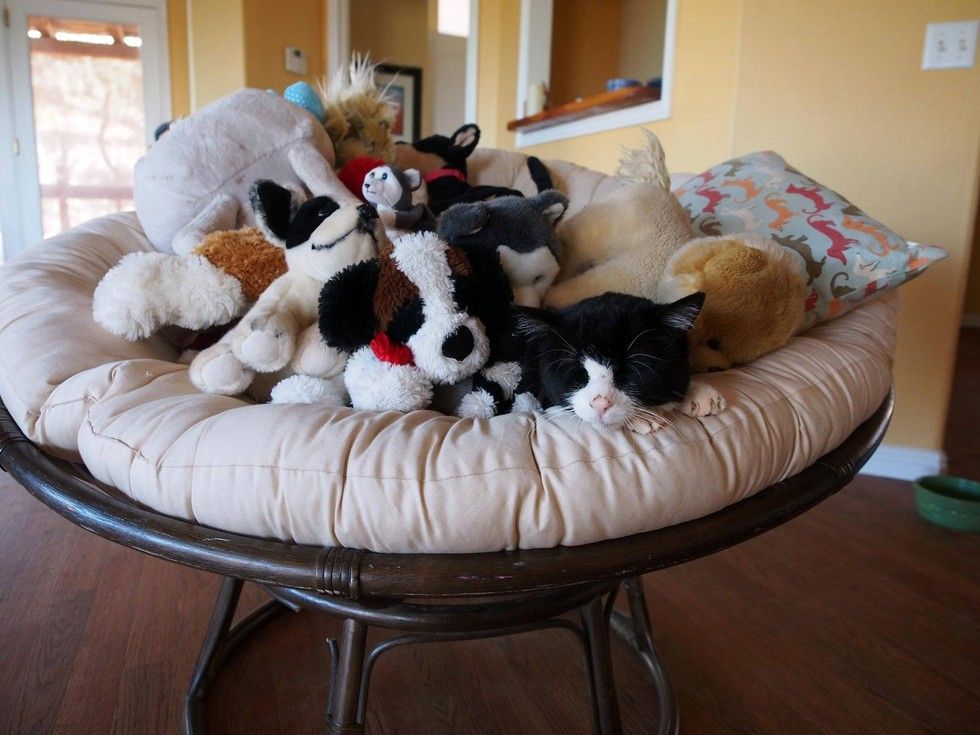 Courtesy: Jill Williams
Dexter is a huge lovebug and doesn't like to see his humans alone by themselves. He always offers to keep them company whenever they need a friend.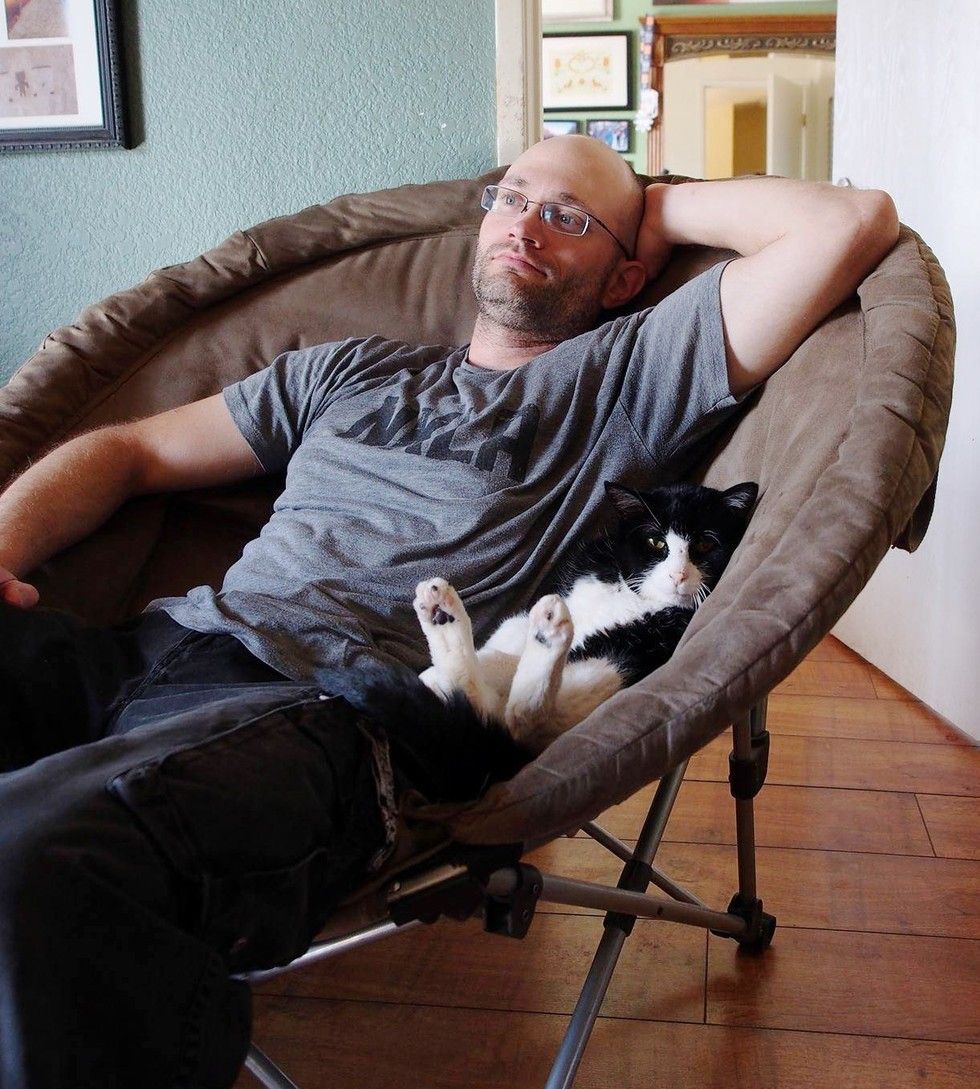 Courtesy: Jill Williams
Flora is his biggest fan. They love each other.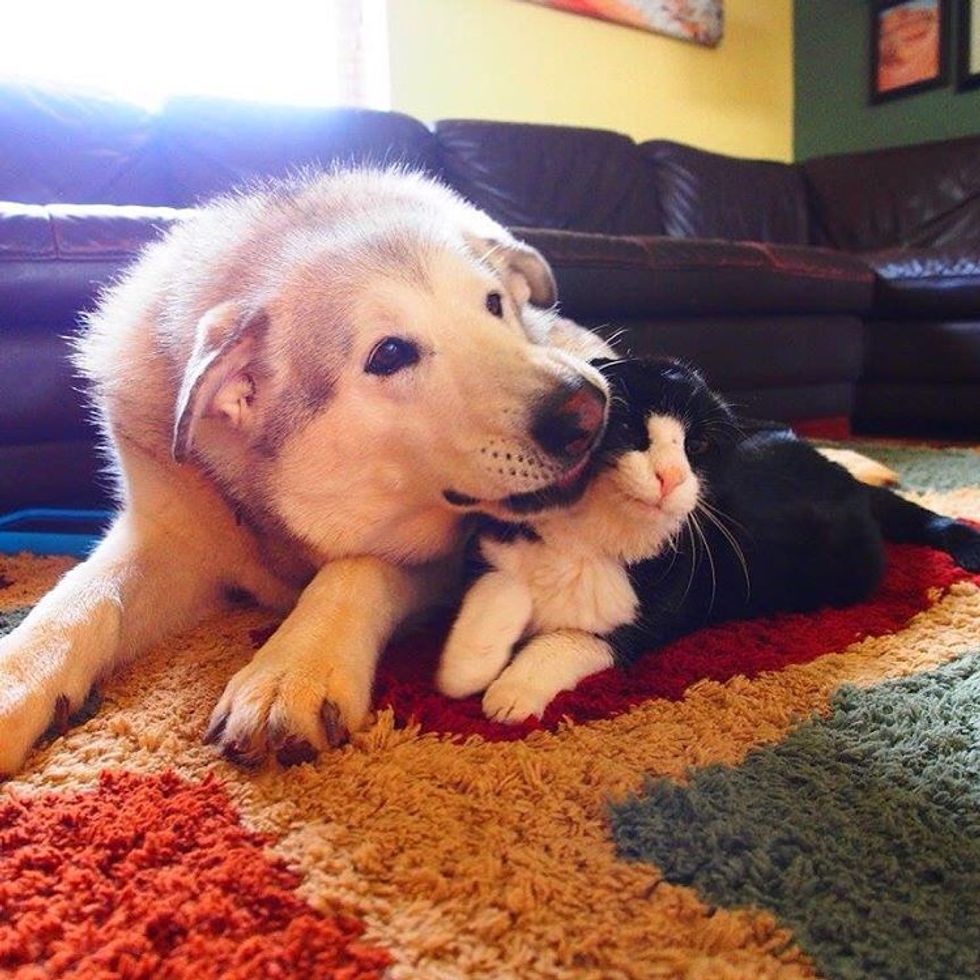 Courtesy: Jill Williams
First day home! Watch this cute video!
Now Dexter is almost 22. He's doing very well and has so much love to give.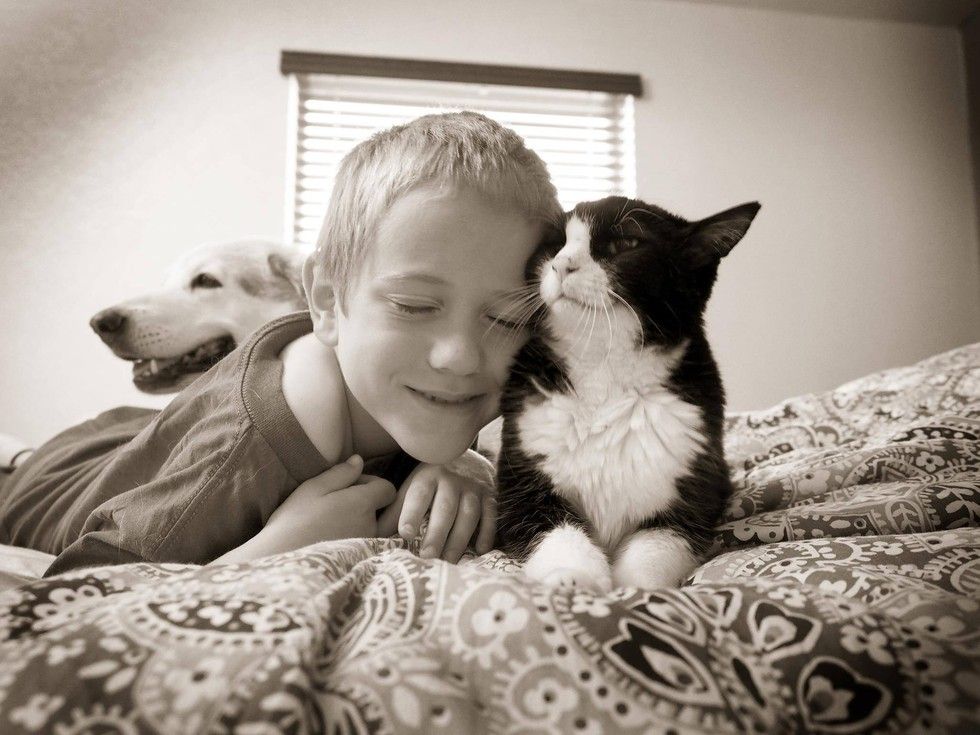 Courtesy: Jill Williams
Share this story and help a senior cat find their forever loving home. Follow Dexter on Instagram and YouTube. You can help their rescue efforts by visiting Best Friends Animal Society's website and follow them on Facebook.
Related story: Woman Saves 21 Year Old Cat, is on a Mission to Help Him Live Out His Best Life His Best Life