A tabby cat is giving other kittens the same love that he received when he was rescued.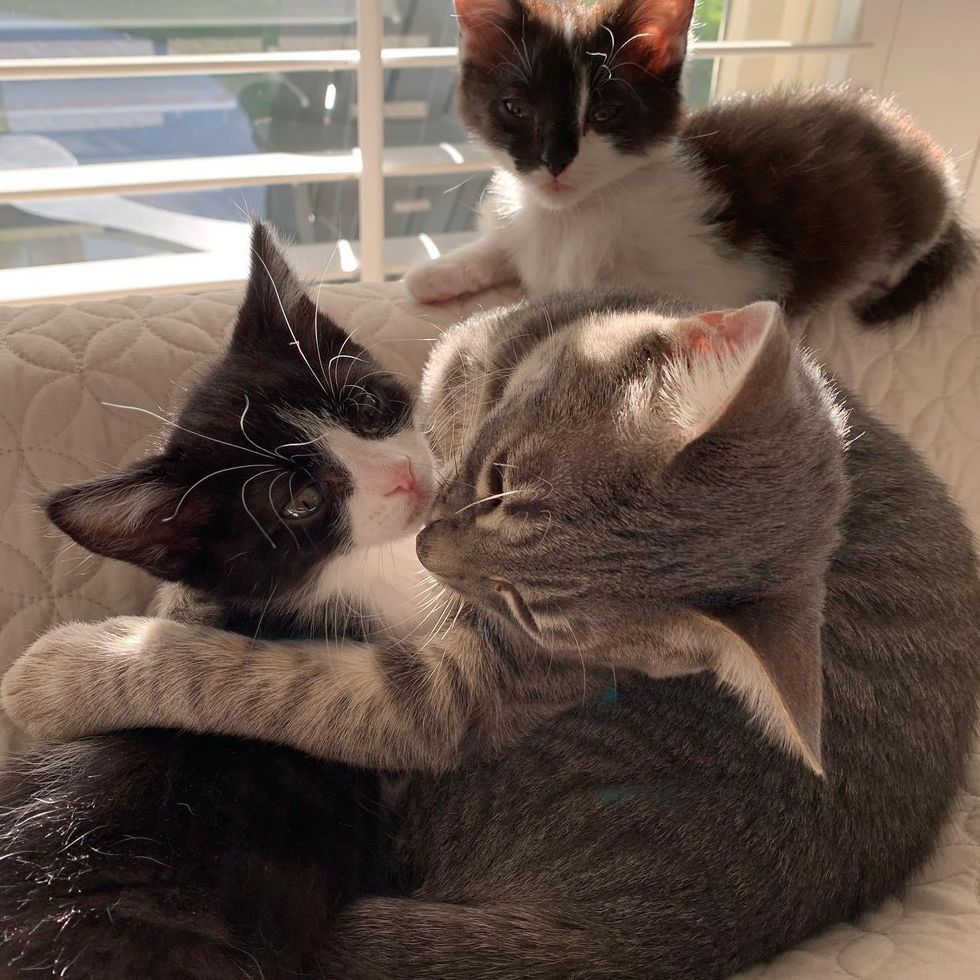 Bubblegum the cat adores other kittens in needAlley Cat Rescue
Baby Bubblegum had all the odds stacked up against him when he came to Alley Cat Rescue in Los Angeles. He was just half the size of his siblings and battling a host of health issues.
"He was just 71 grams when we got him at 10 days old. He was so little and frail at first that he kept falling over when we weighed him," Alley Cat Rescue told Love Meow.
When his litter mates began to play and run, Bubblegum would waddle up to them and try to be in the middle of all the action.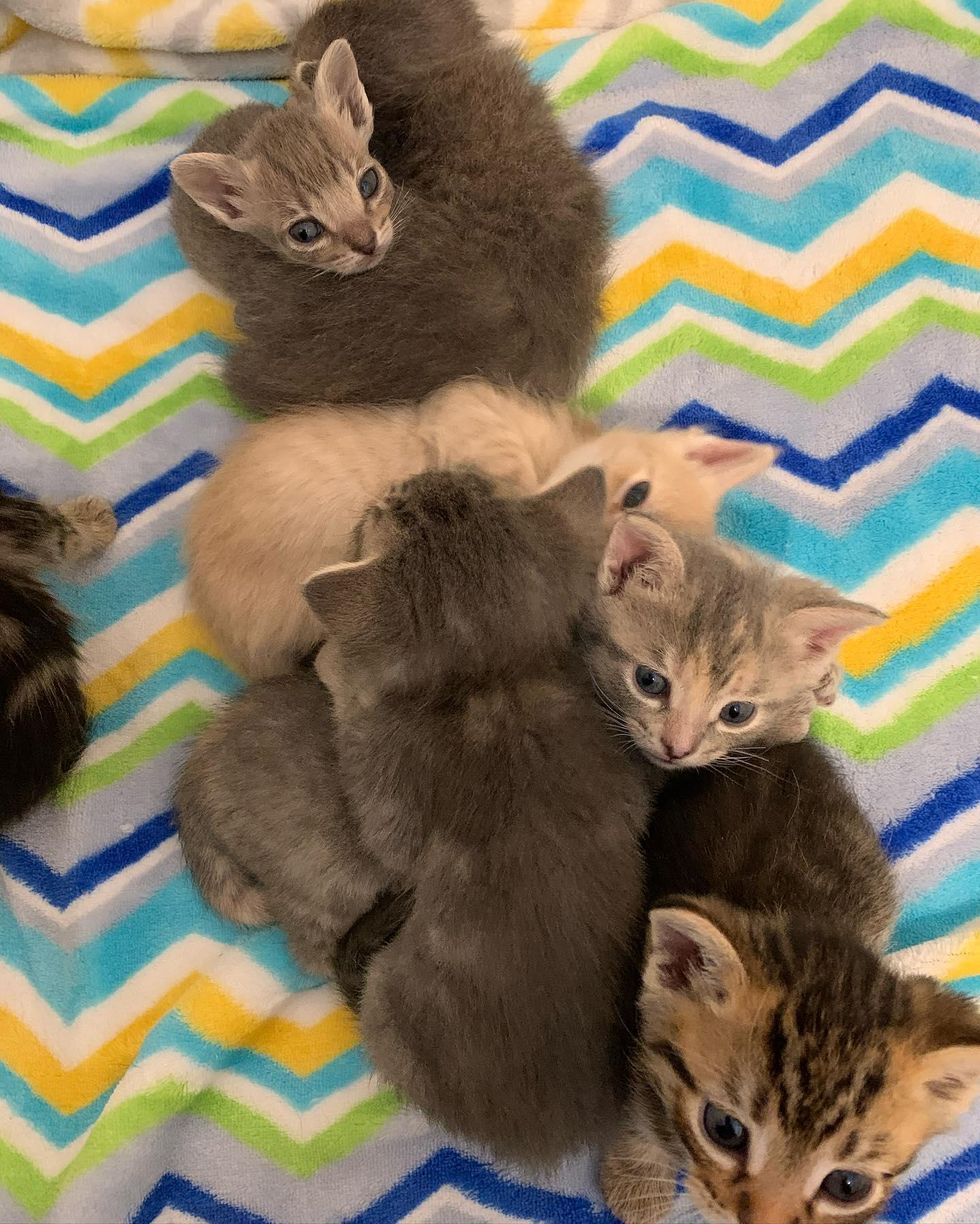 Bubblegum was much smaller than his siblingsAlley Cat Rescue
The pint-sized kitten was given daily supplemental care to ensure that he continued to make gains. At two months old, he finally reached the one-pound milestone. "He was not quite big enough to jump over the walls, but could chase your feet and climb on laps and snooze."
Bubblegum was about two months behind in development. When his siblings had all gone to their forever homes, he still had a lot of growing to do.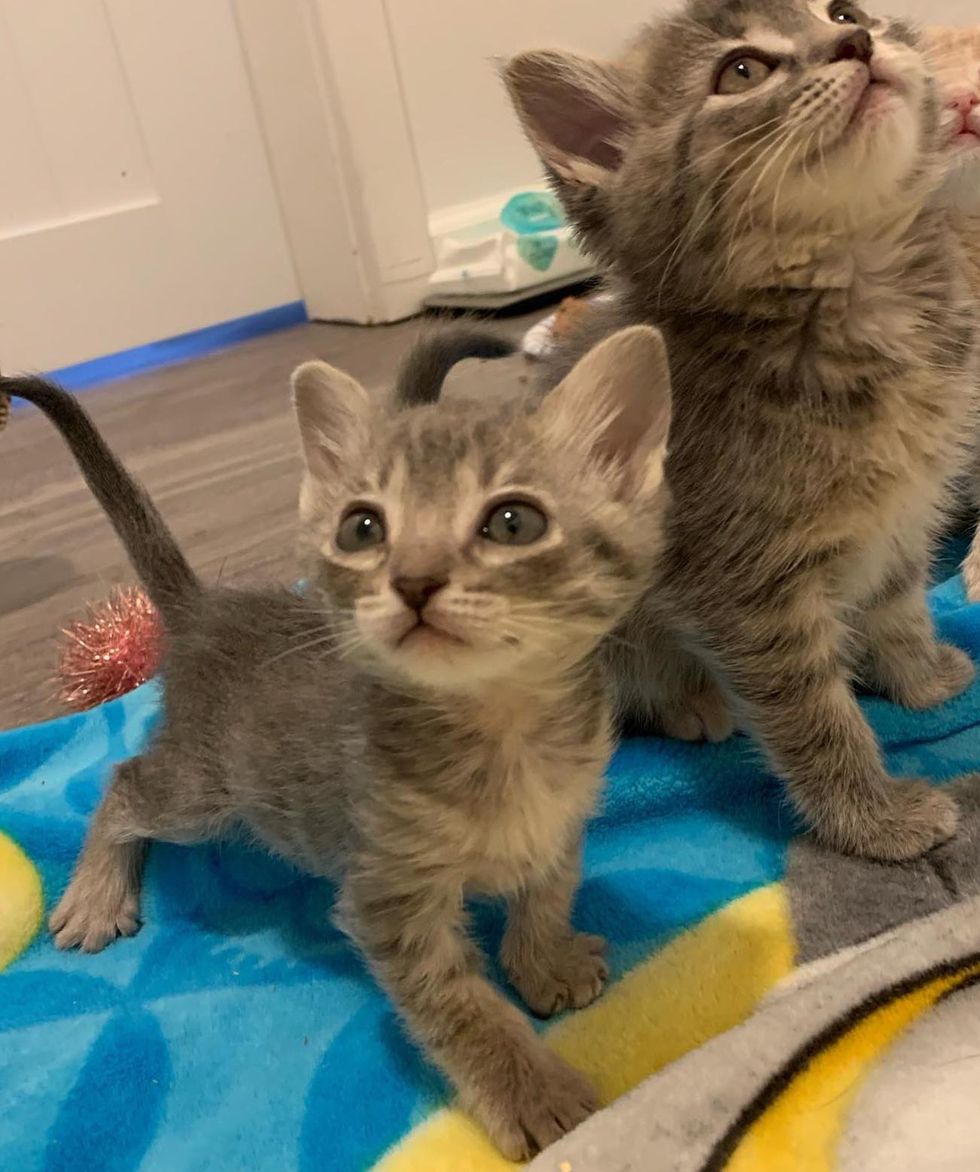 Alley Cat Rescue
After many trips to the vet, they were able to give the kitten an official diagnosis to explain his health issues. Bubblegum had a congenital defect (liver shunt), but with the right medication and proper diet, the sweet kitten was finally on the mend.

"Bubblegum is the chief inspector and finder of places to nap. He thinks everything is exciting and is always in on the action," the rescue shared.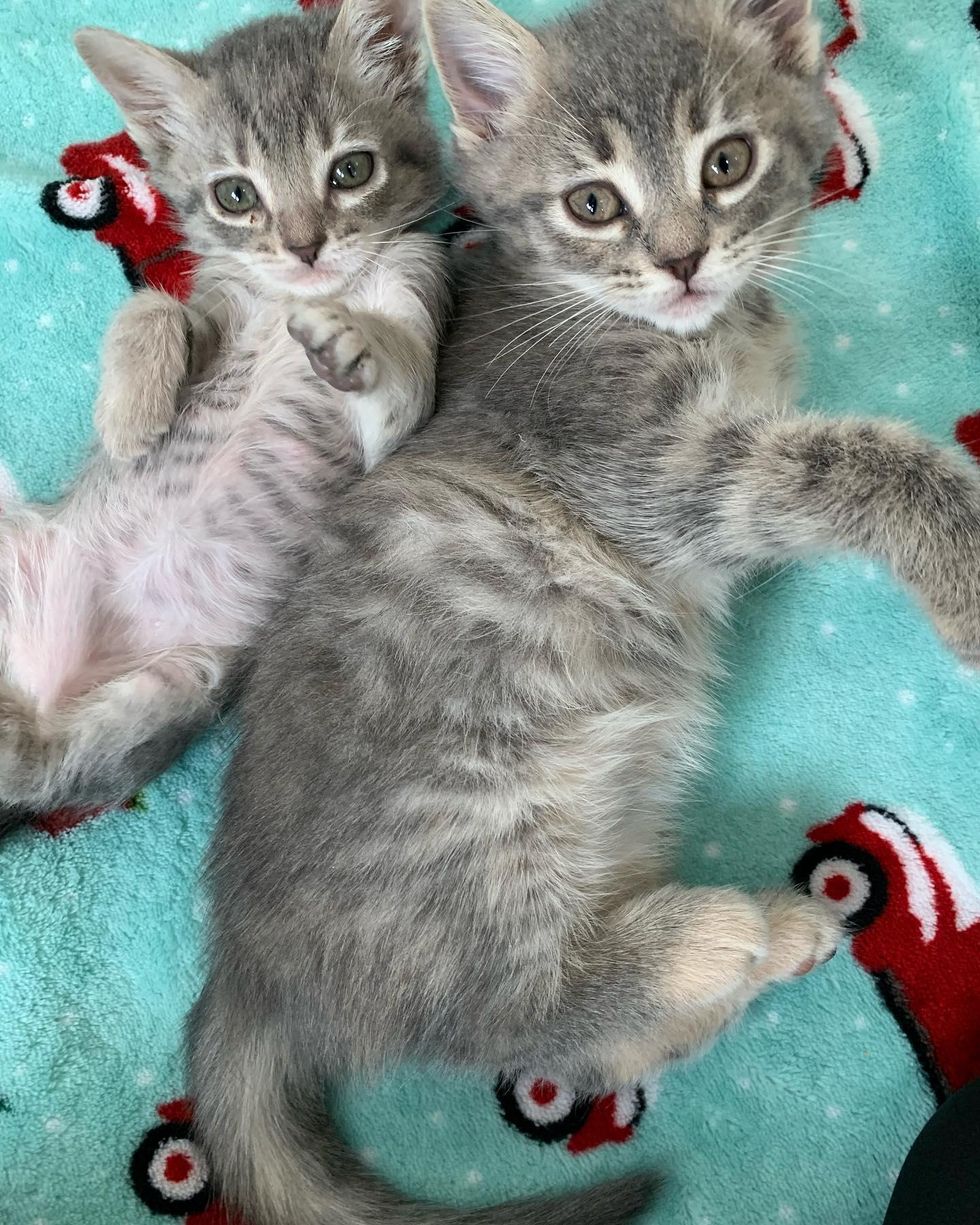 Bubblegum and his litter mateAlley Cat Rescue
"He plays in every box that comes through the house. He looks so forward to us getting rid of all the stuff that come inside his boxes so he can play, sleep and hang in his space."

Knowing how much he enjoyed the company of other cats, they began to introduce him to other fosters.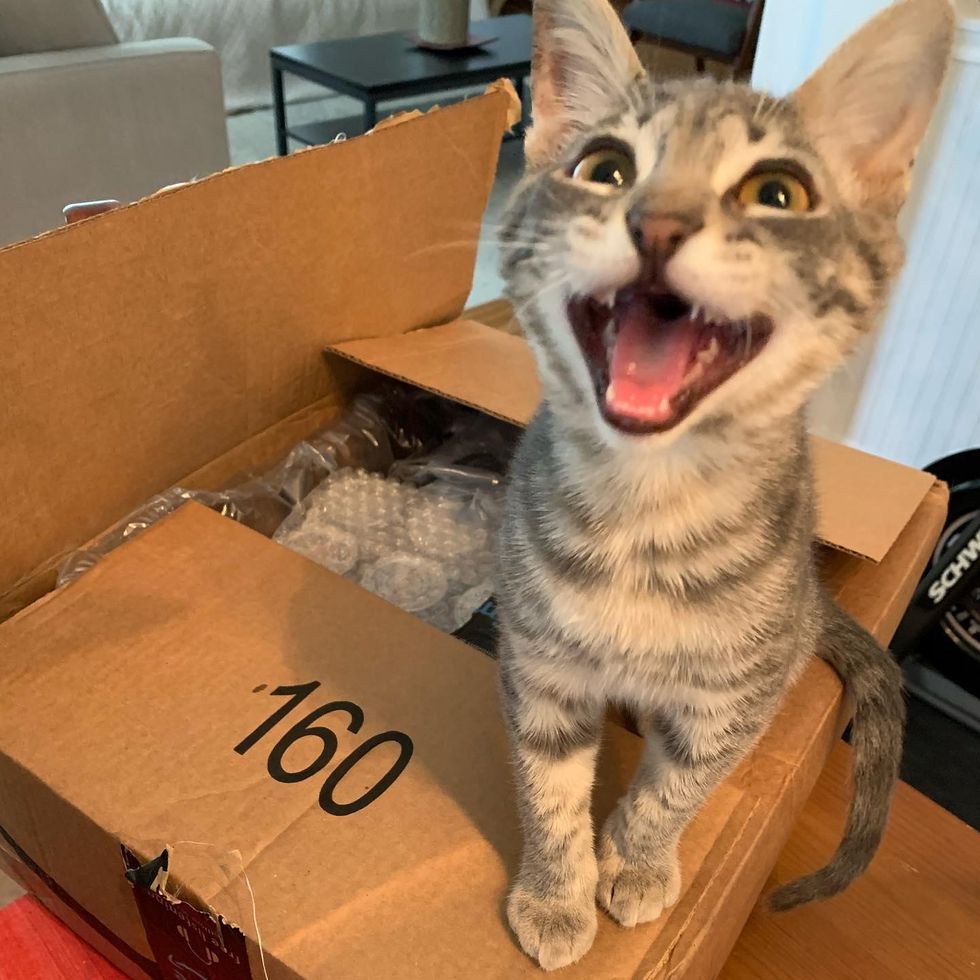 Bubblegum loves cardboard boxesAlley Cat Rescue
Around that time, the rescue took in a tuxedo named Atticus who was in need of critical care. He was nursed back to health, gained a voracious appetite and really filled out.

While he was being bottle fed around the clock, Bubblegum could hear his little cries and was eager for the day when the kitten was ready to come out and play.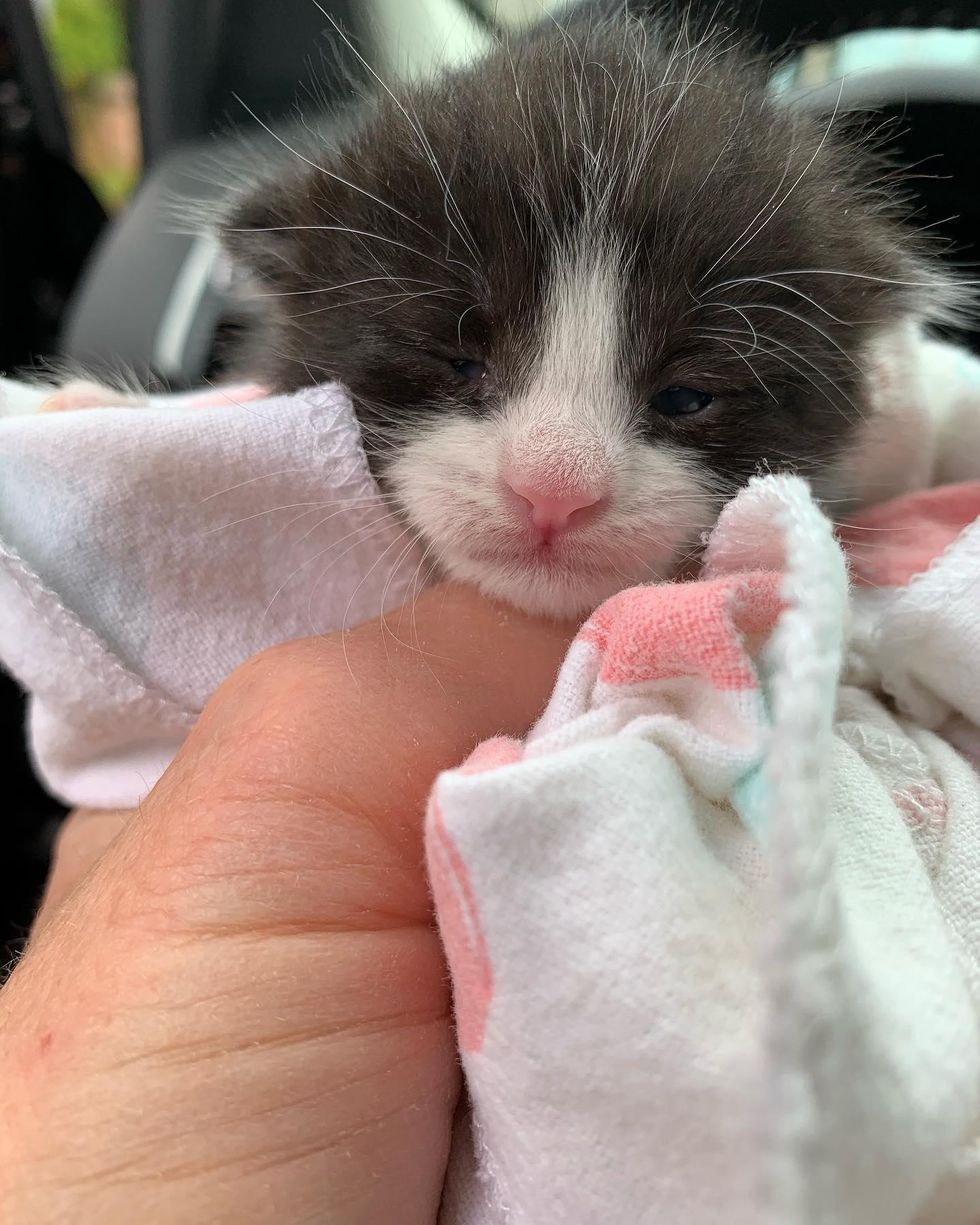 Atticus the kittenAlley Cat Rescue
When Atticus was one month old, he was paired up with another singleton tuxedo, Sheffield, who was about his age. They quickly became bonded friends.

"They have been inseparable since the moment they met. They cuddle at night, and play and wrestle when they are awake."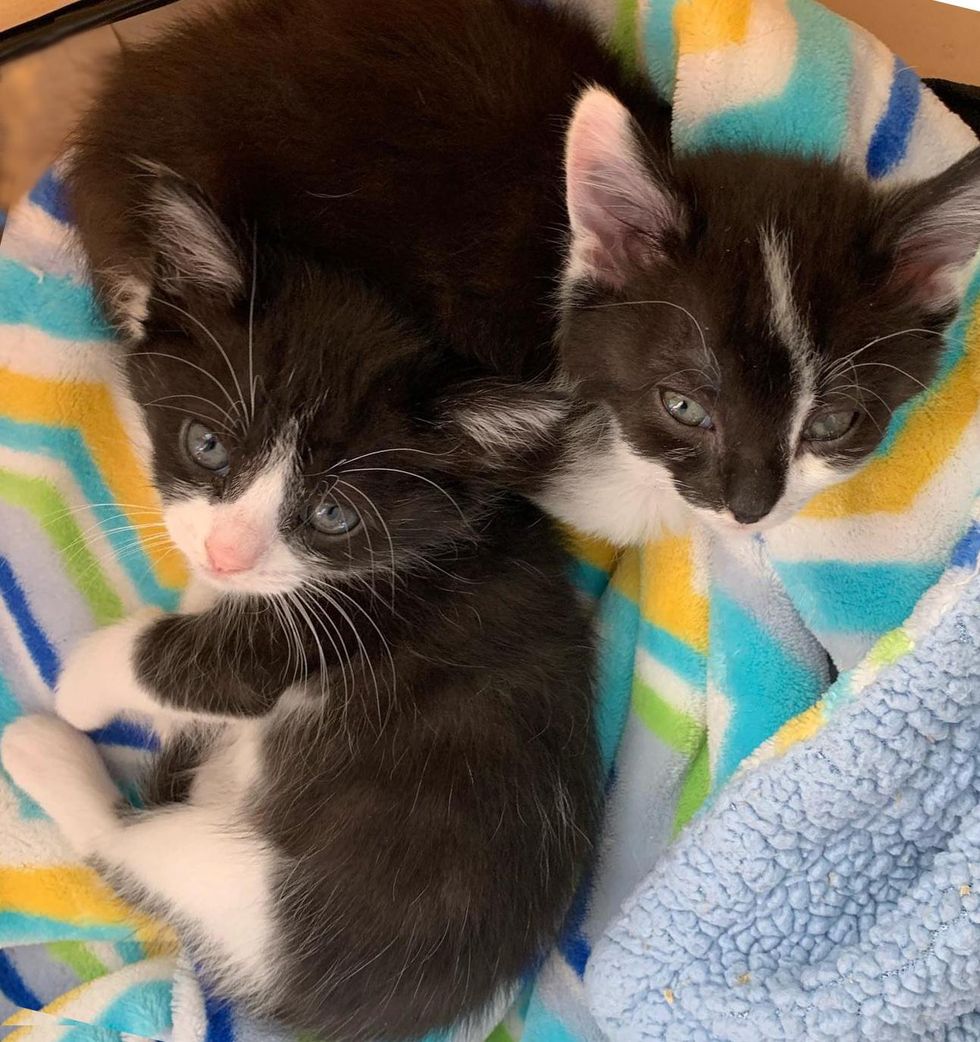 Atticus and Sheffield share an adorable bondAlley Cat Rescue
Bubblegum was over the moon when he met not one, but two tuxedos. They instantly hit it off as if they had always been friends.

The tabby boy has taken the role of big brother and is teaching the youngsters how to be a proper cat. He takes them to his favorite sunbathing spot and gives them their mandatory baths.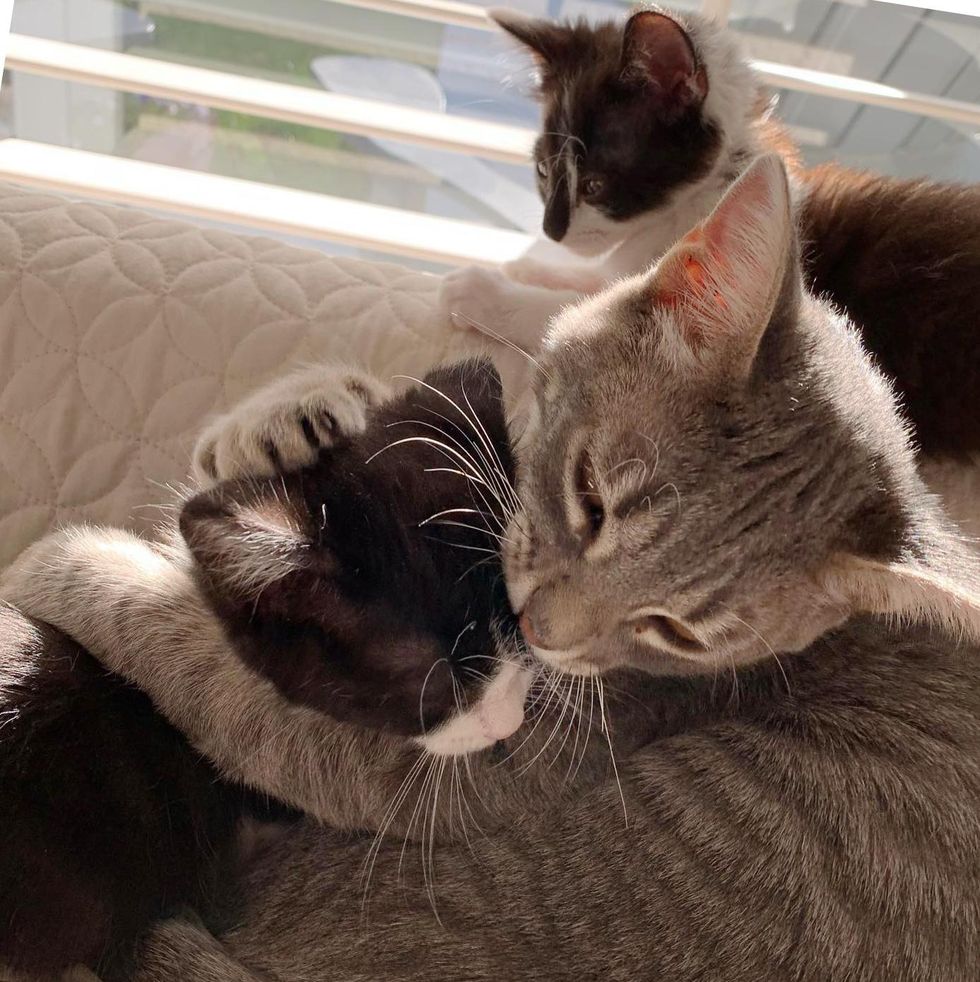 Bubblegum takes the kittens under his wingAlley Cat Rescue
Bubblegum has been a great help looking after the kittens. He plays with them and curls up next to them when they nap.
"He is super social with other cats and has played, snuggled and befriended many fosters. He also hangs just as easy with dogs," Alley Cat Rescue shared with Love Meow.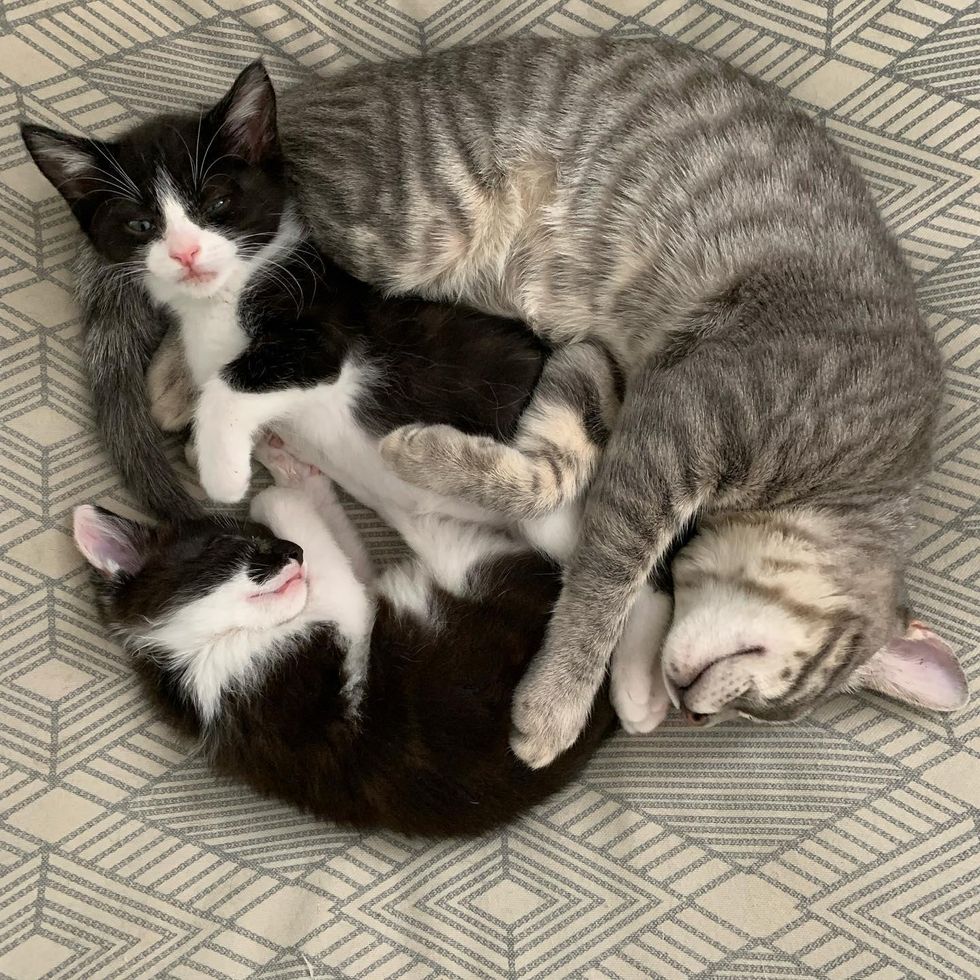 Alley Cat Rescue
Sweet Bubblegum has passed every health check and is now ready to find a place of his very own.

"He is super sweet, loves to sleep under the covers at night, jump on your lap while you are working and just help around the home," Alley Cat Rescue wrote. "He keeps an eye on your litter box scooping technique, and makes sure you always keep the cat food bowls full and tasty treats handy."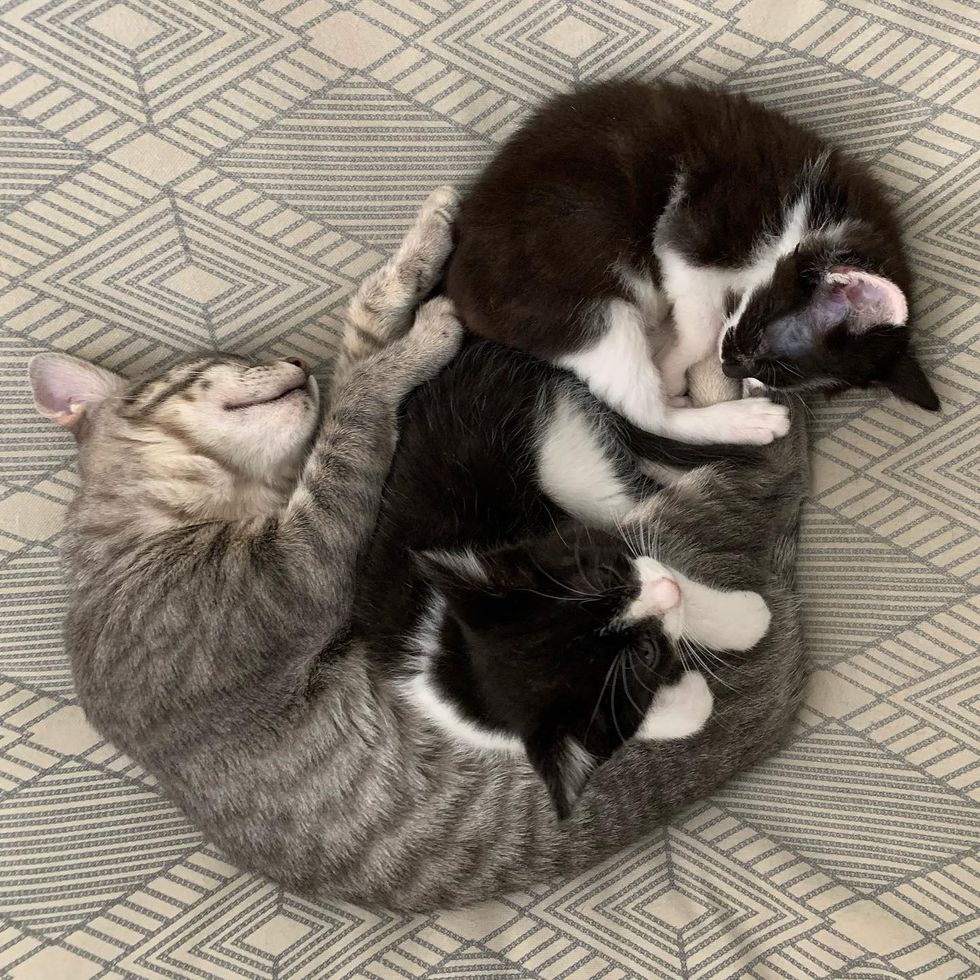 Alley Cat Rescue
The pint-sized wonder has transformed into a gorgeous tabby. He is a wonderful, caring friend to every foster he comes across.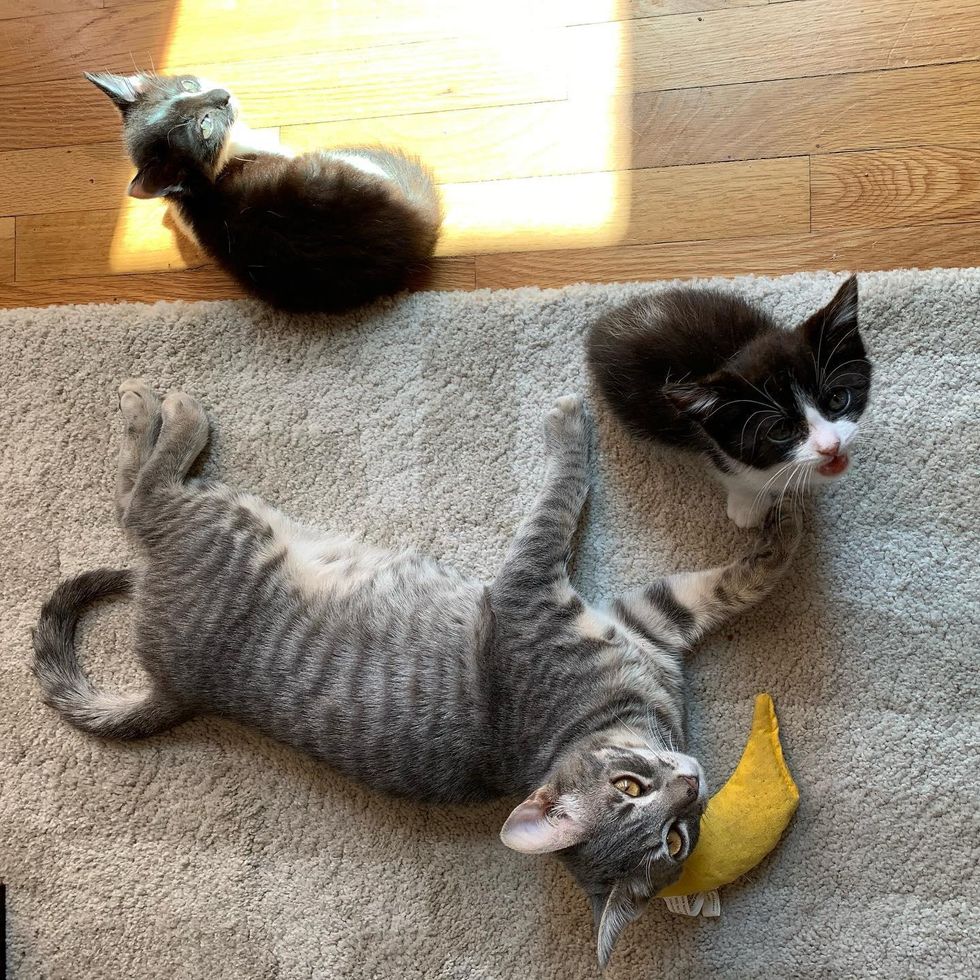 Alley Cat Rescue
Share this story with your friends. Bubblegum is up for adoption in the Southern California area. Follow Alley Cat Rescue on Facebook and Instagram.

Related story: Cat Found Covered in Snow and Ice, Got Her Kittens Help Just in Time So They Could Thrive