A cat befriends two deer and it's captured on photographs. "I was down at Scout Island last night… having a wonderful time. Just as we were finishing our shoot, we saw two deers right near the preschool… This little cat came running out," said Laureen Carruth, photographer.
The cat appeared to be feral. "He was just sitting there watching us, and suddenly the deer got curious…. to make a long story short, the smaller of the two deers and the cat ended up getting to know each other quite well… and after about 15 minutes, both deer were actually nuzzling and licking the cat, who was rubbing up against them. It was so amazing and how lucky am I that I just happened to have my camera with me," she added on her photography site.
A cat befriends a deer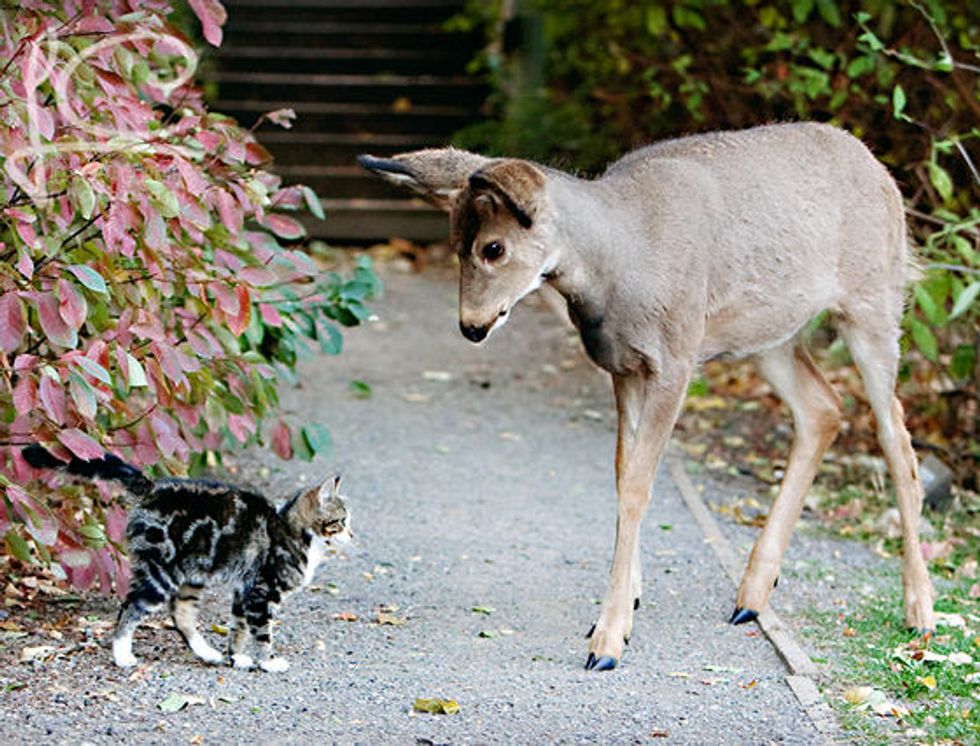 They get to know each other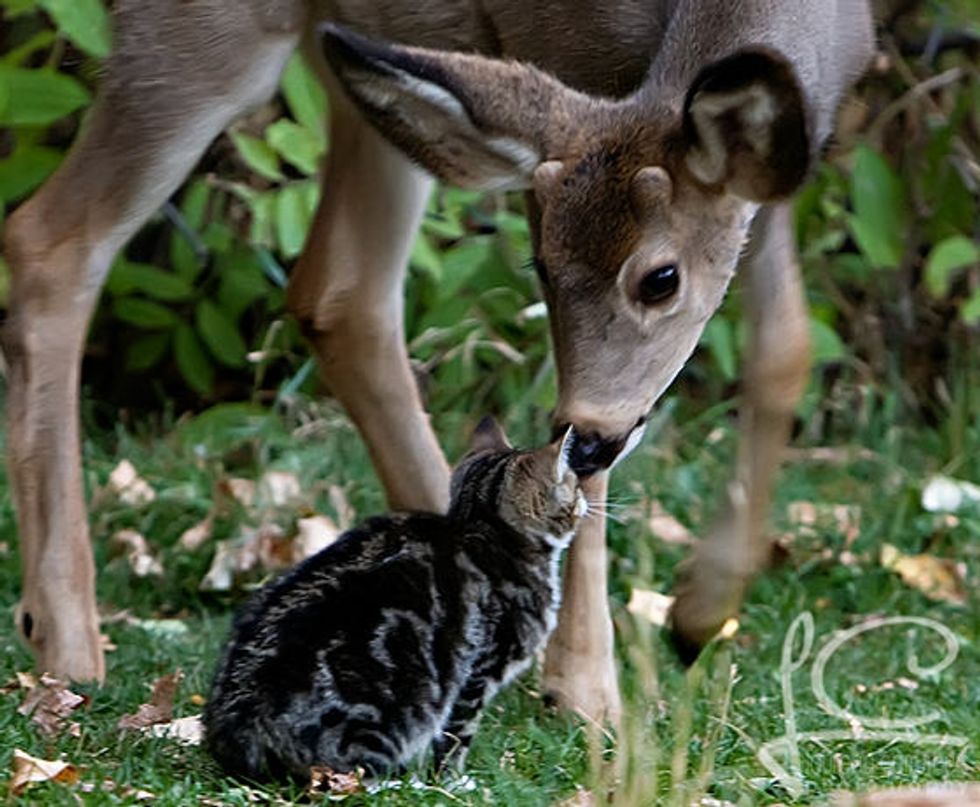 Love has no boundaries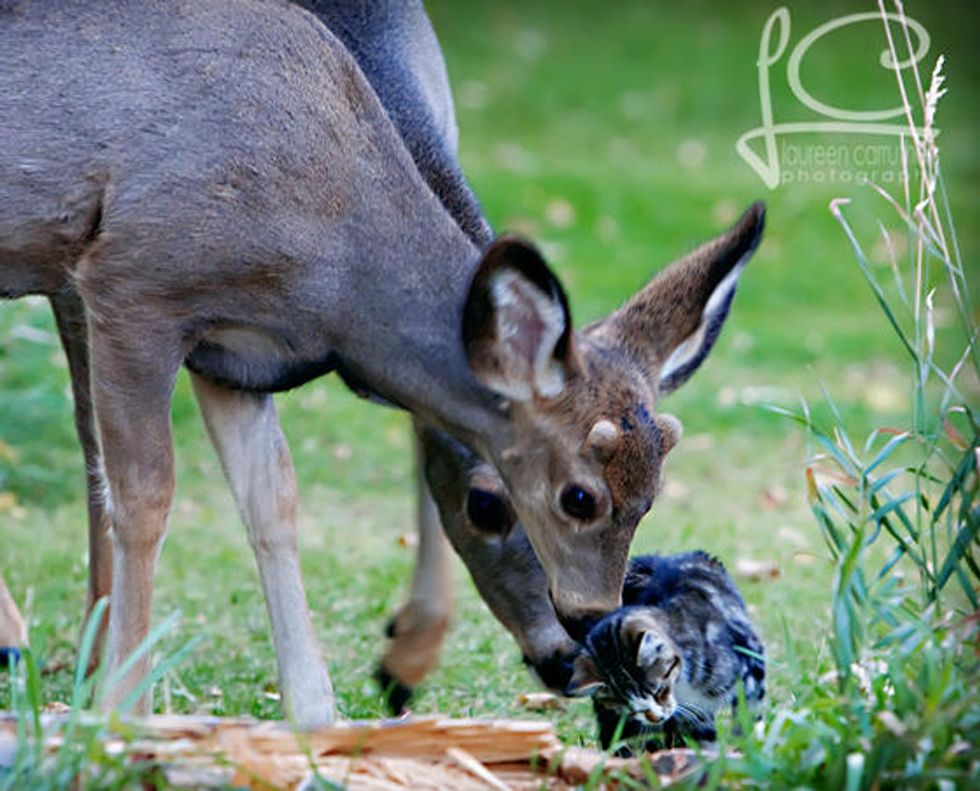 Photos by Laureen Carruth. See full story.