A ginger cat can't find a home because he's a bit "feisty", but this affectionate kitty just wants to be loved. He eagerly awaits a family to call his own.
Meet Simba the cat.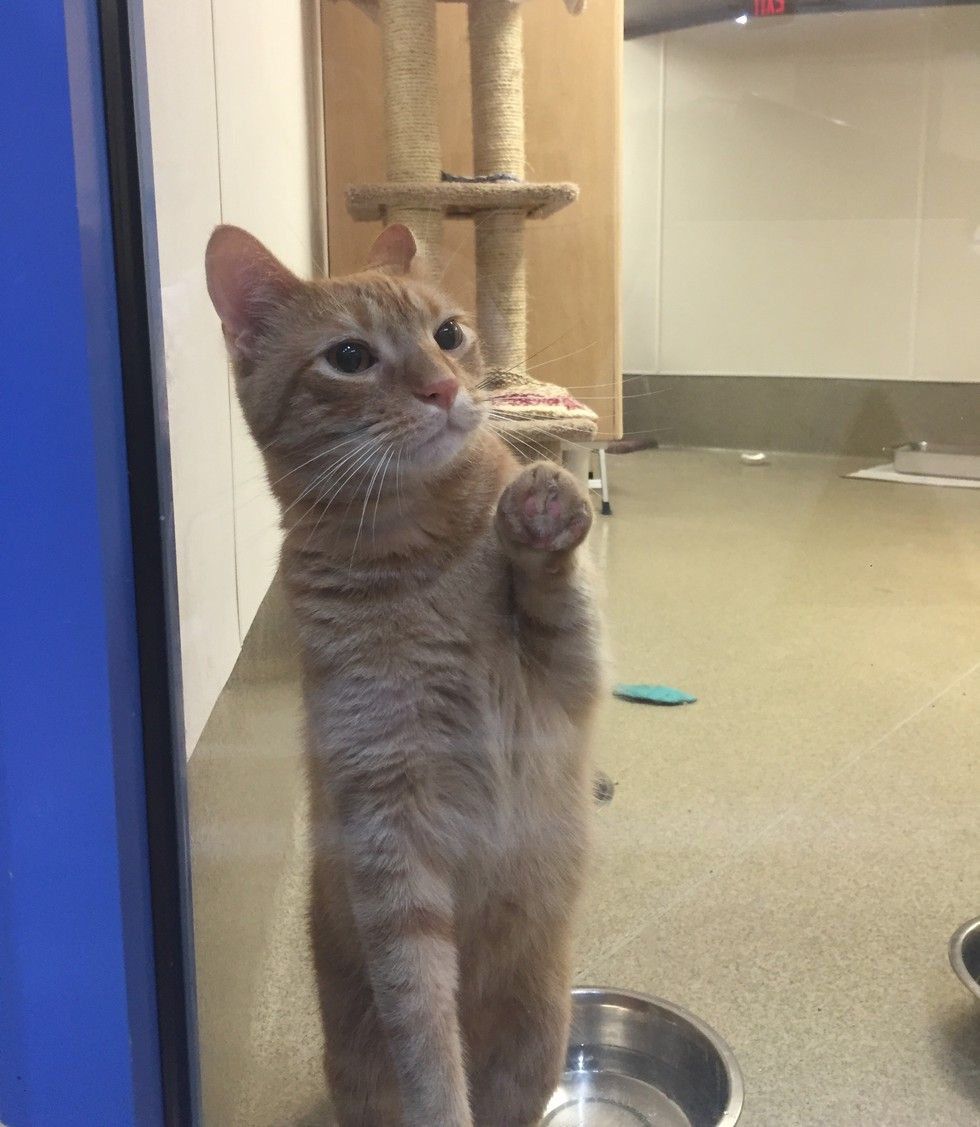 Courtesy: Angela Townsend of Tabby's Place
"This handsome boy came to us from a shelter that was closing," Angela Townsend of Tabby's Place told Love Meow.
"Simba doesn't have any physical Special Needs, but he can be rather feisty, which has put off adopters so far... Simba genuinely loves people."
While he has a short fuse and can be distinctly touchy, this ginger tabby is very affectionate and loves attention.
He waits by the window at the shelter every day.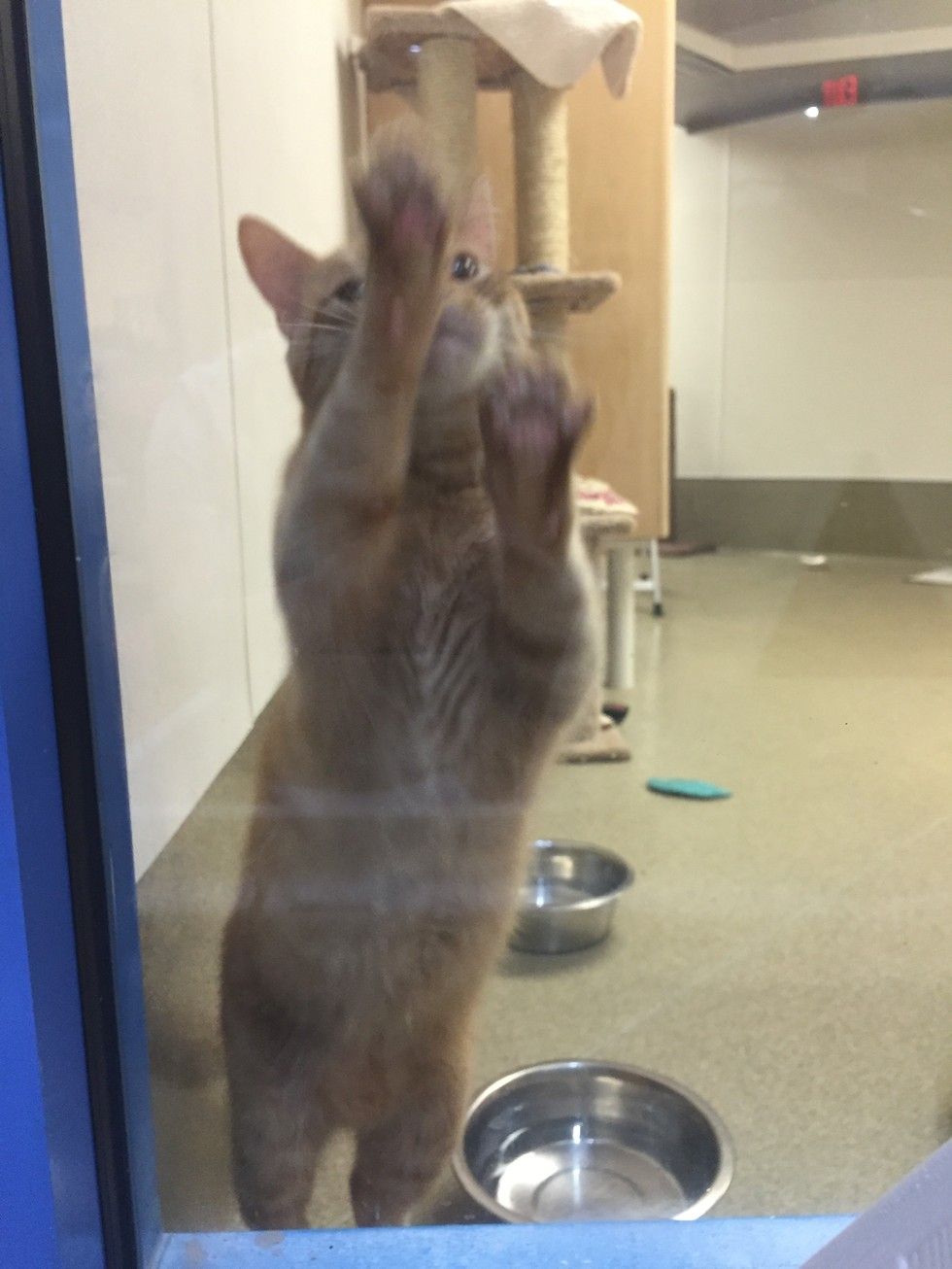 Courtesy: Angela Townsend of Tabby's Place
Simba paws on the window, hoping someone would notice him.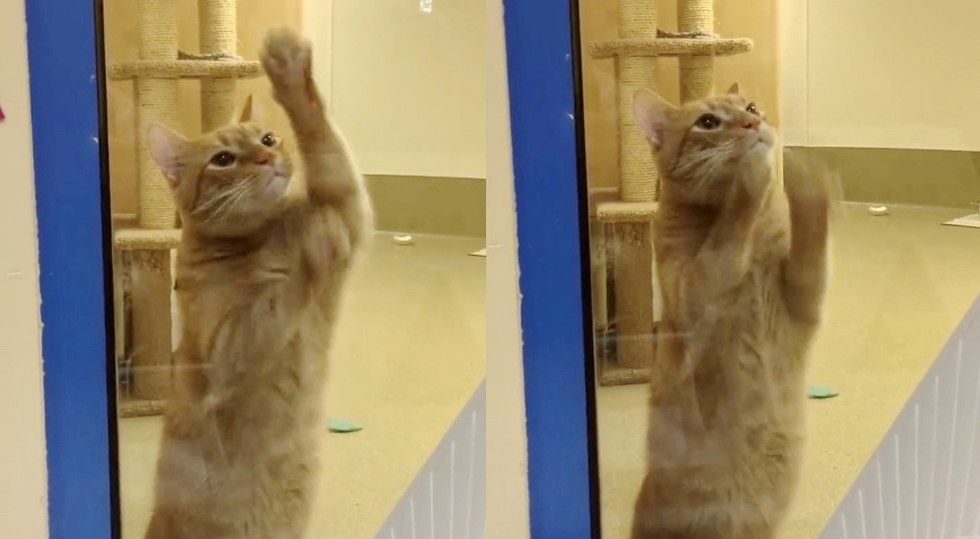 Courtesy: Danielle Rice of Tabby's Place/Composite by Love Meow
Watch the video here:
Their resident cat, Olive the paraplegic kitty, comes over and tries to play with him while he is waiting by the window.
Olive is paralyzed in her back end, presumably due to a birth defect. "She lives in our lobby. She's our most enthusiastic lobby greeter, and always the first to exuberantly welcome visitors to Tabby's Place," Townsend told Love Meow.
"Simba lives in our largest suite, and he and Olive see each other through the Suite B window out onto the lobby."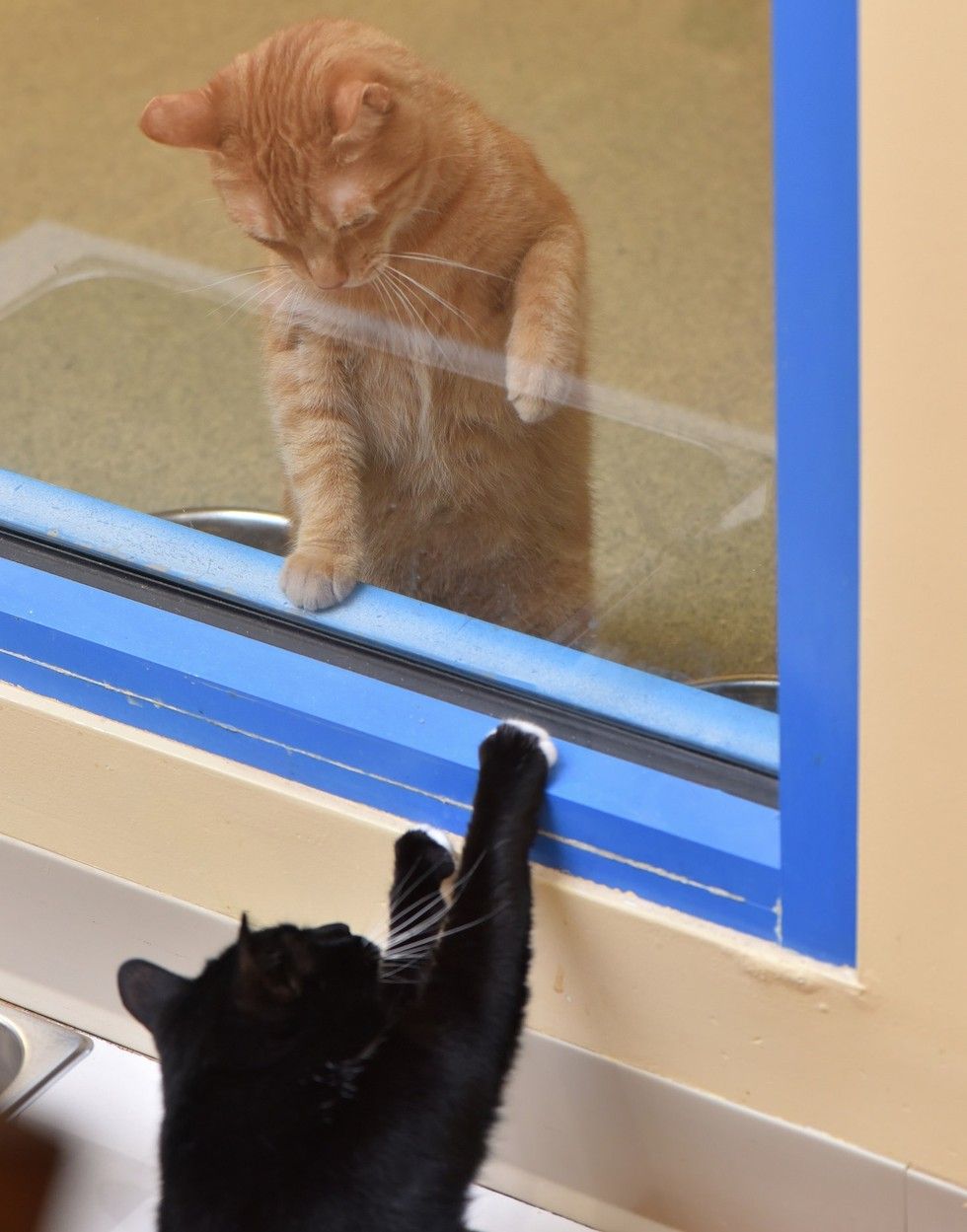 Courtesy: Angela Townsend of Tabby's Place
"Amazingly, neither Olive nor Simba particularly likes other cats...but they've definitely enjoyed playing with each other through the glass!"
Olive comes to give Simba some comfort while he awaits his forever humans.
"Olive is completely unaware that there is anything "wrong" with her -- in fact, she is the unrivaled dominant cat of the 10-15 lobby kitties, and her self-confidence is infinite."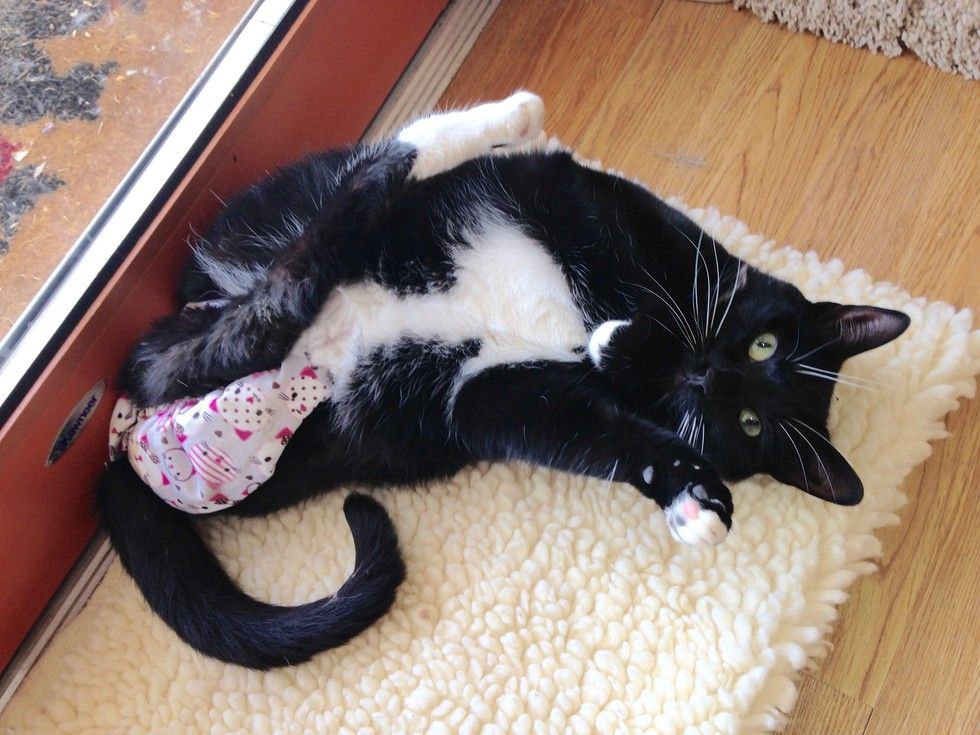 Courtesy: Angela Townsend of Tabby's Place
Share this story and help these beautiful kitties find their loving homes. Tabby's Place is a cage free sanctuary (in Ringoes, NJ) for cats rescued from hopeless situations. If you would like to support their rescue efforts, click here to see how you can help.
Related story: Ginger Cat Runs a Store for 9 Years and Has Never Taken a Day Off