Forrest is 20 years old. He's spending his retirement in this sunny window at the shelter, enjoying the sunlight while getting pets and attention from volunteers.
The note says:
"My name is Forrest. I am about 20 yrs old and in kidney failure. I am enjoy my life sitting in the sunlight. You can pet me. I appreciate the attention. - Love Forrest."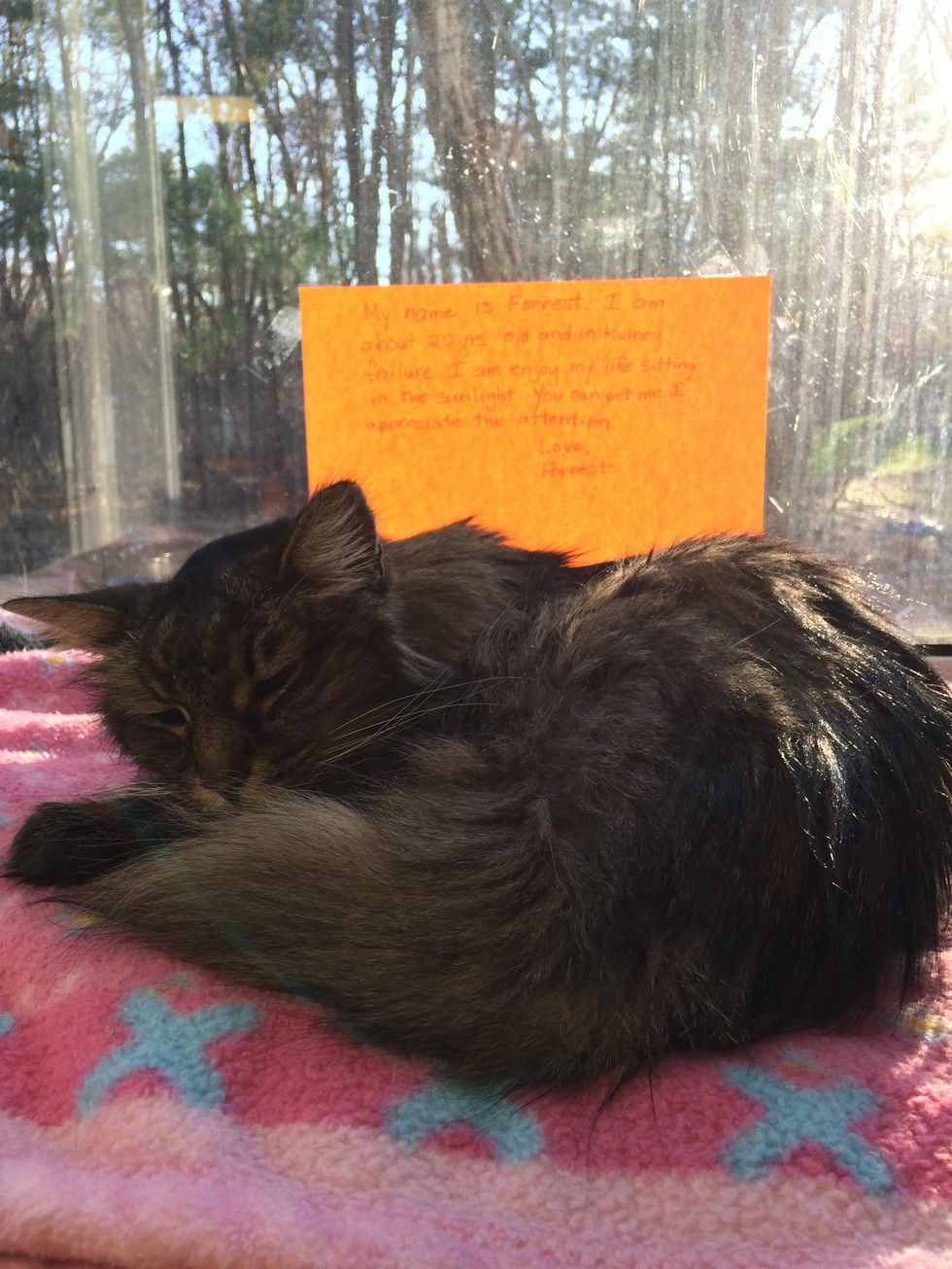 Courtesy: Amanda @ blamethecranes
This beautiful kitty is from Buddy Dog Humane Society in Sudbury, MA.

"Forrest and his brother Sunny had been found in a hoarding situation last year. I don't know much about their previous home lives, but they had been in the shelter for awhile," Amanda told Love Meow.

"Then they got fostered by a nice volunteer at her home after they'd been here for months. But after Forrest's brother passed, she brought him back where he could be monitored at all times of the day."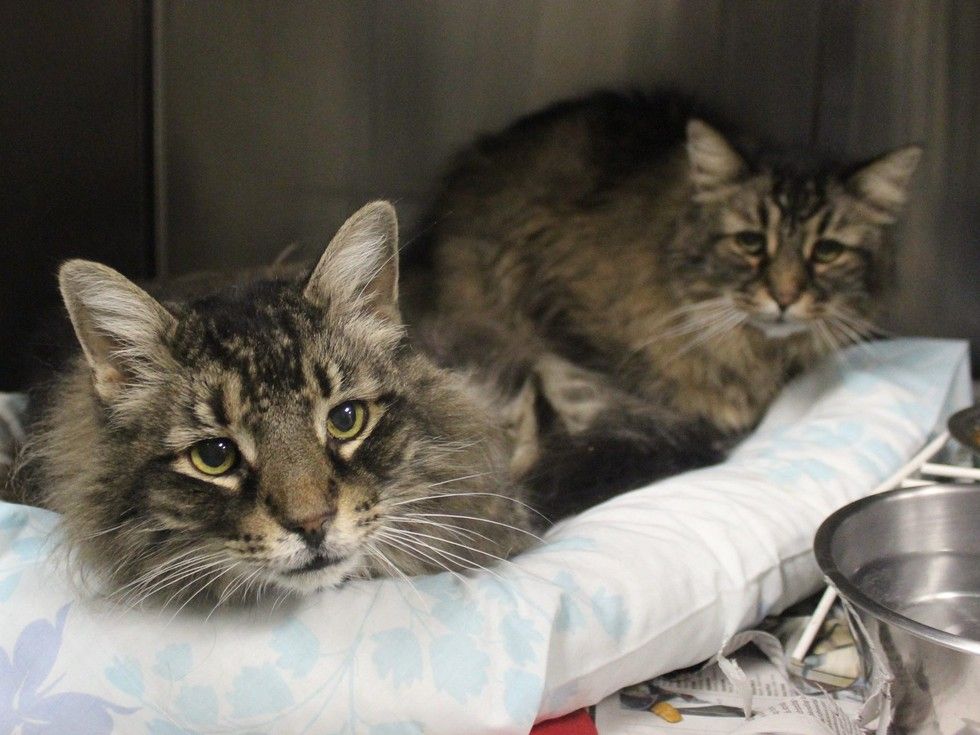 Courtesy: blamethecranes
Forrest loves sun beams so they set up a station by the window just for him. He also loves attention from people, so they put up a note from Forrest on the window.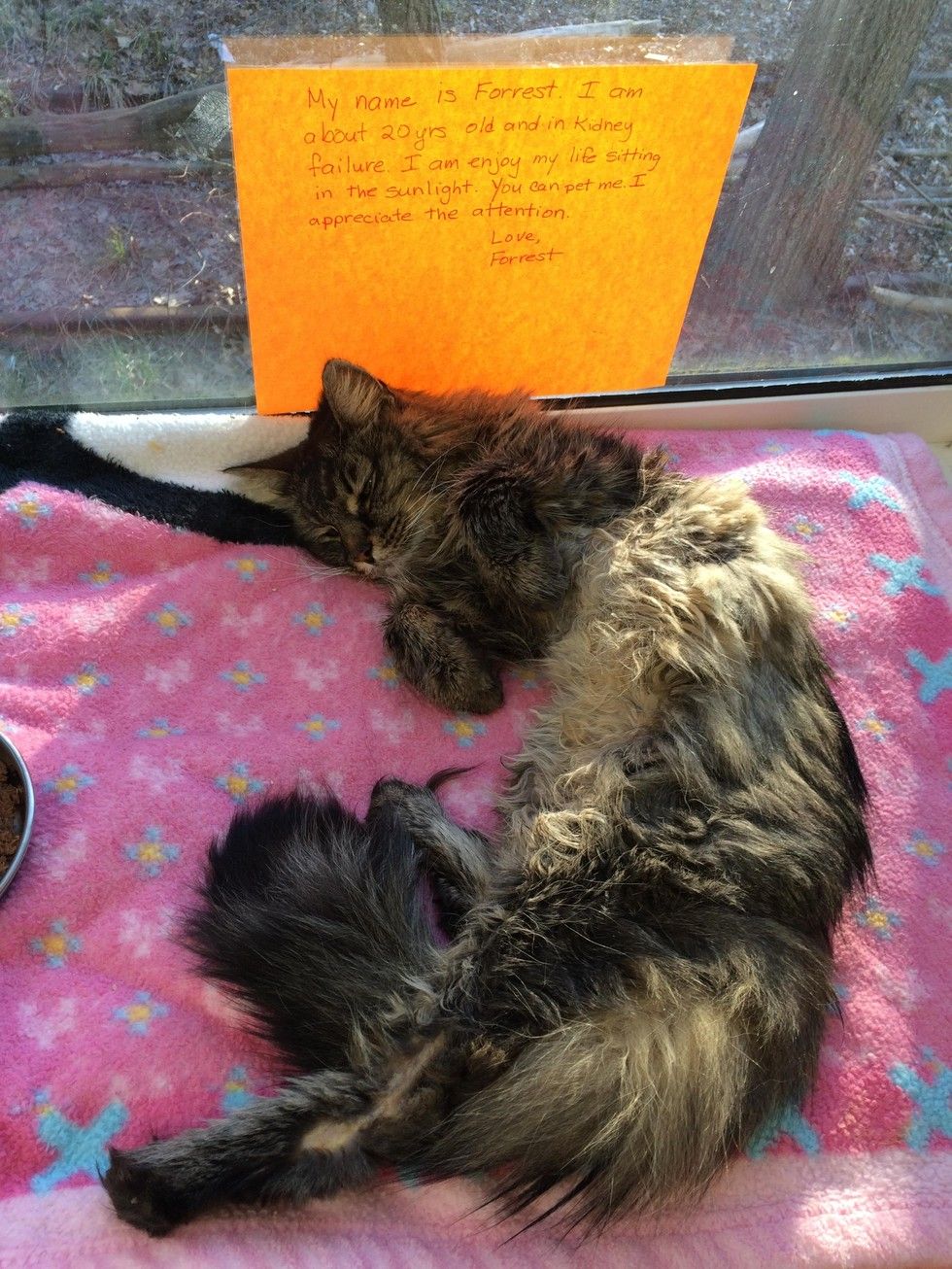 Courtesy: blamethecranes
"He was purring up a storm yesterday when I sat with him. I brought a pillow to the window, set it next to him and felt it was too small so I went to the closet to get a bigger one.
"When I came back, he was kneading on it and attempting to fit on top of it. He's such a sweet boy with lots of love left. I think he's been loving the attention he's getting in the sunny window."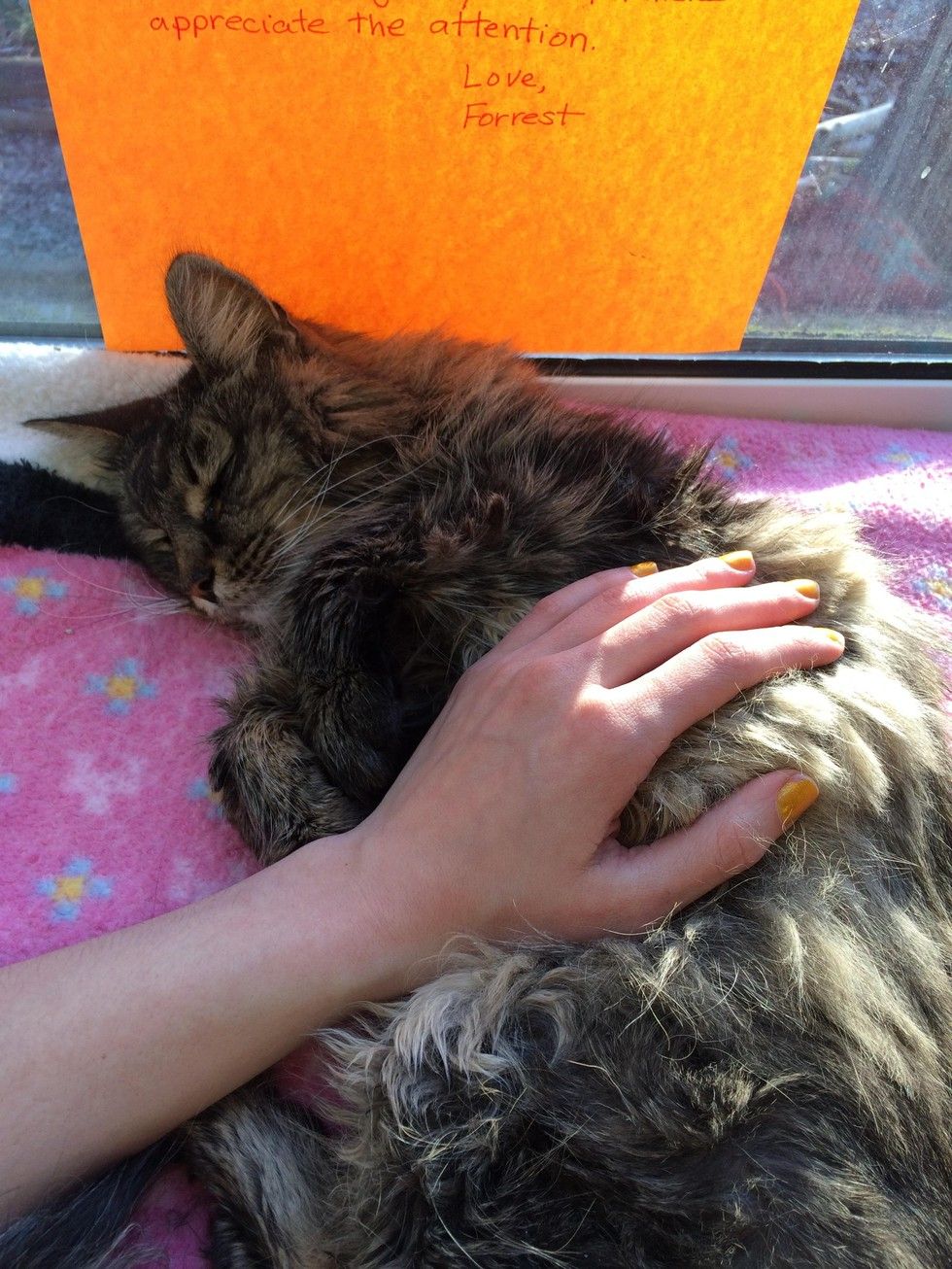 Courtesy: blamethecranes
Forrest is doing well according to the shelter volunteers. They are doing everything they possibly can to keep him going.

He loves belly rubs and will purr up a storm whenever he gets some.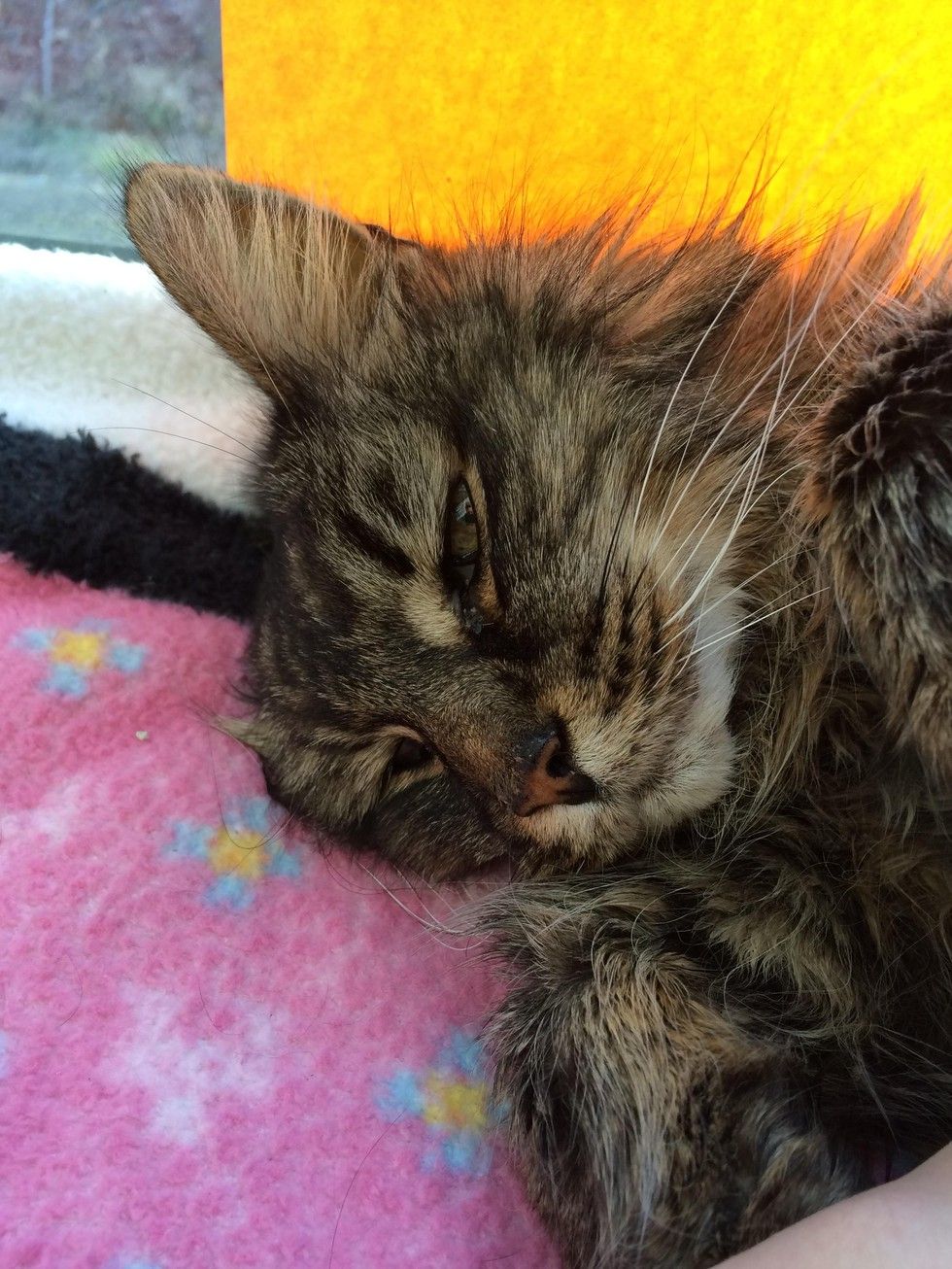 Courtesy: blamethecranes
"All bundled up and tucked in for the night."

They make sure he's happy, comfortable and enjoying his retirement with plenty of blankets, good food, a comfy bed, lots of sunlight and all the attention and love he wants from everyone at the shelter.
Forrest knows he is loved!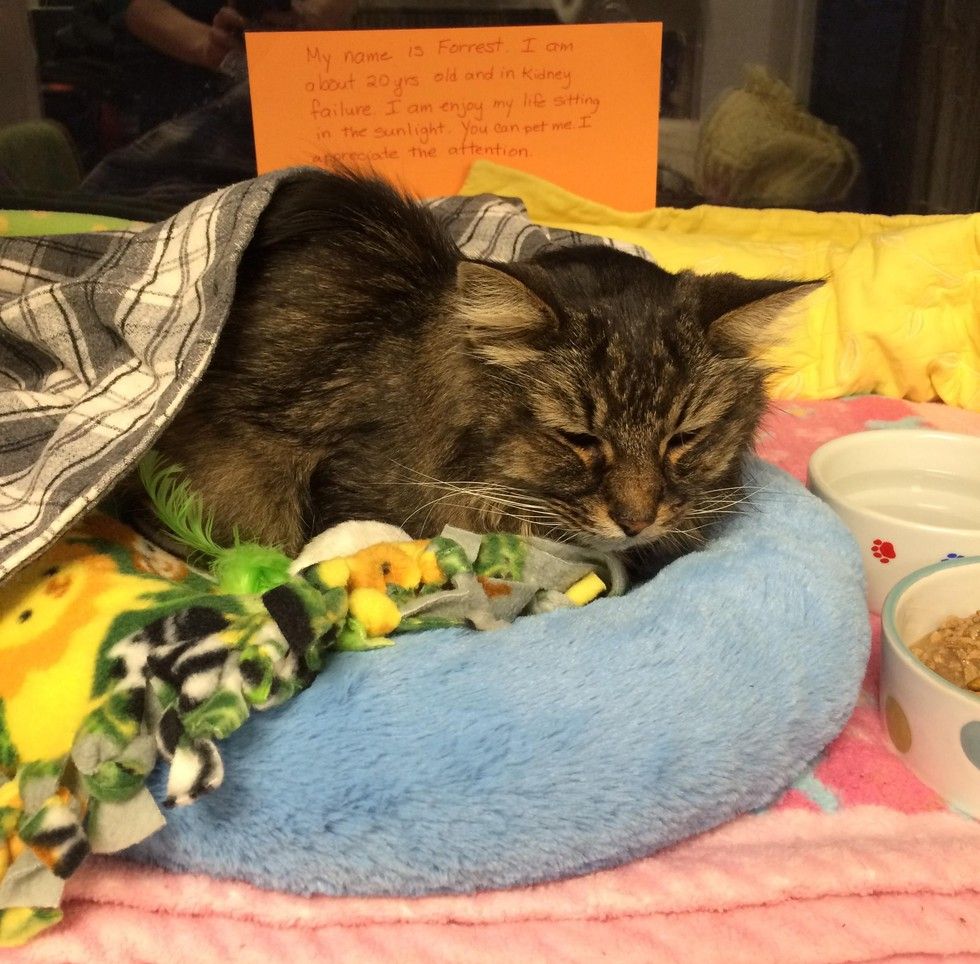 Courtesy: blamethecranes
Share this story and help an older cat find their forever loving home!