Saul the cat was not pleased when he was found wandering the streets in the rain.
But he had a good reason for his displeasure.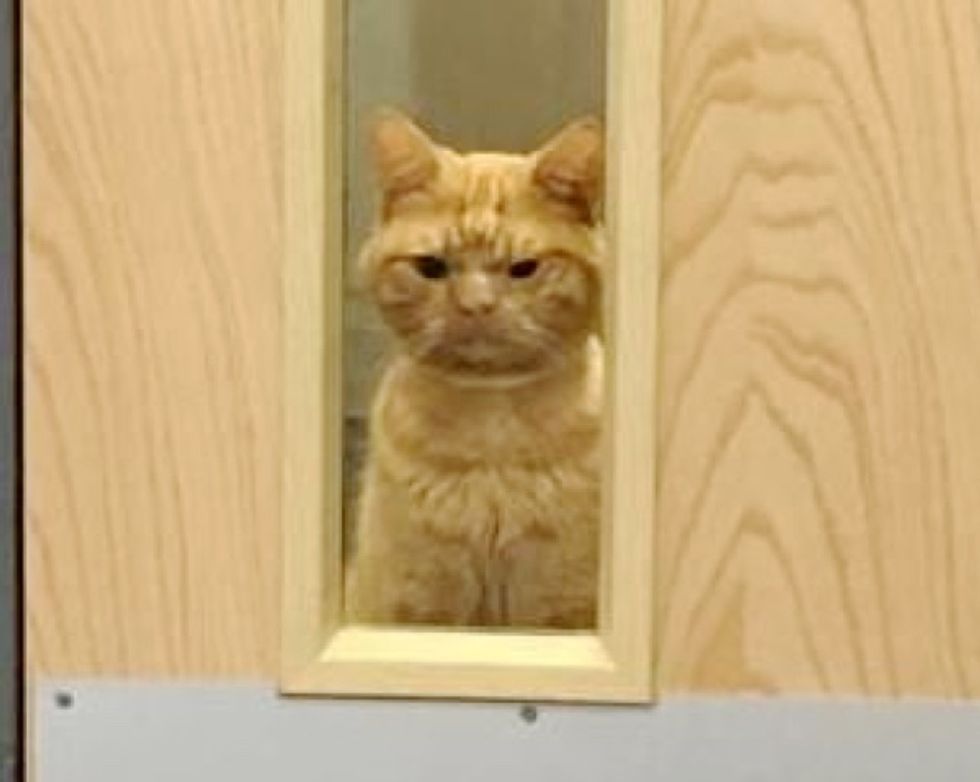 RSPCA
On October 15, the cat was spotted wandering the streets of London, England, with some injuries. The Good Samaritan who found him, reached out to the RSPCA as the kitty needed immediate medical attention.
"Saul was brought in by one of our animal collection officers after the gentleman found him wandering along the High Street in Peckham in the rain," Caroline Allen, Veterinary Director of RSPCA London, shared with Love Meow in a press release.
The hospital vets think he may have been involved in a road traffic accident as he has an injured jaw and teeth and a sore eye. "He's had to have his jaw wired so it's no surprise he's a little grumpy."
They cleaned him up and provided for all his needs so he could start healing.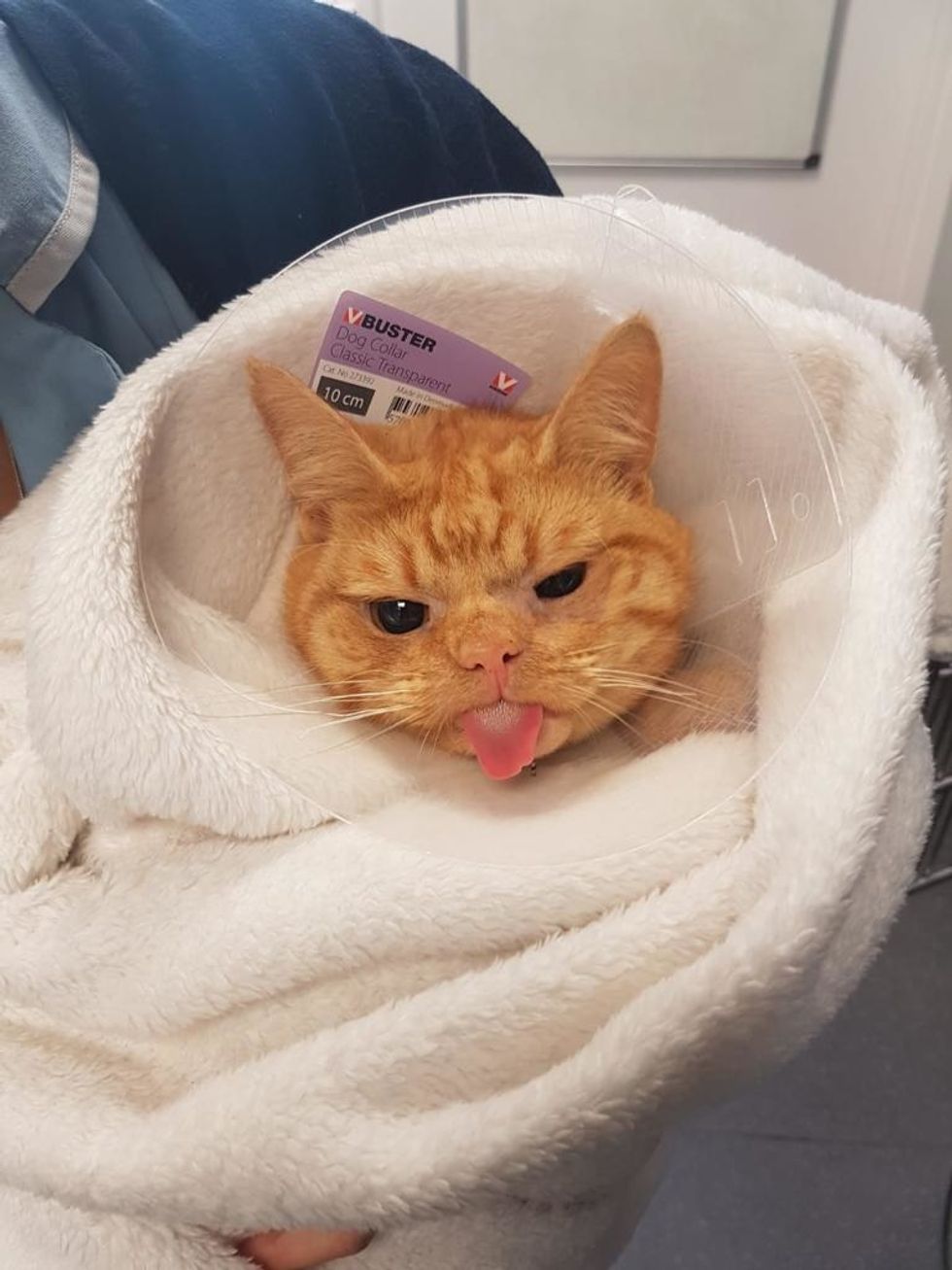 RSPCA
Saul looks displeased and rightfully so. He's now on the mend and getting all the attention and love he wants, making up for lost time.

The kitty is being well cared for by the hospital team and is very affectionate despite what his facial expression may suggest. The ginger boy wasn't microchipped and staff believe that he's been living as a stray.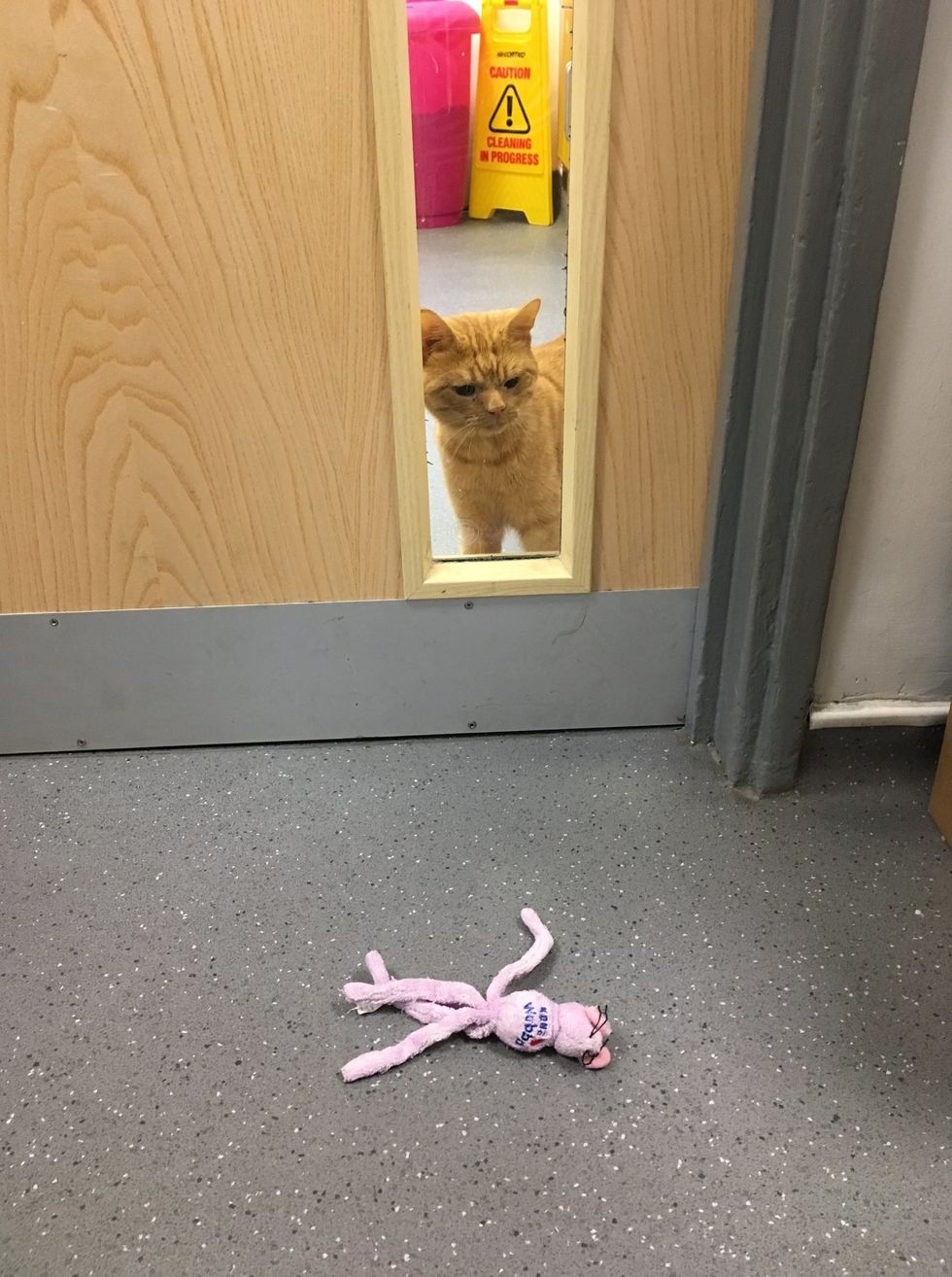 RSPCA
Saul is doing so well that he's back on his paws and has done a bit of exploring around the hospital.
"Despite his constant scowl, Saul's actually really sweet and friendly. He's recovering really well from his injuries," Caroline added.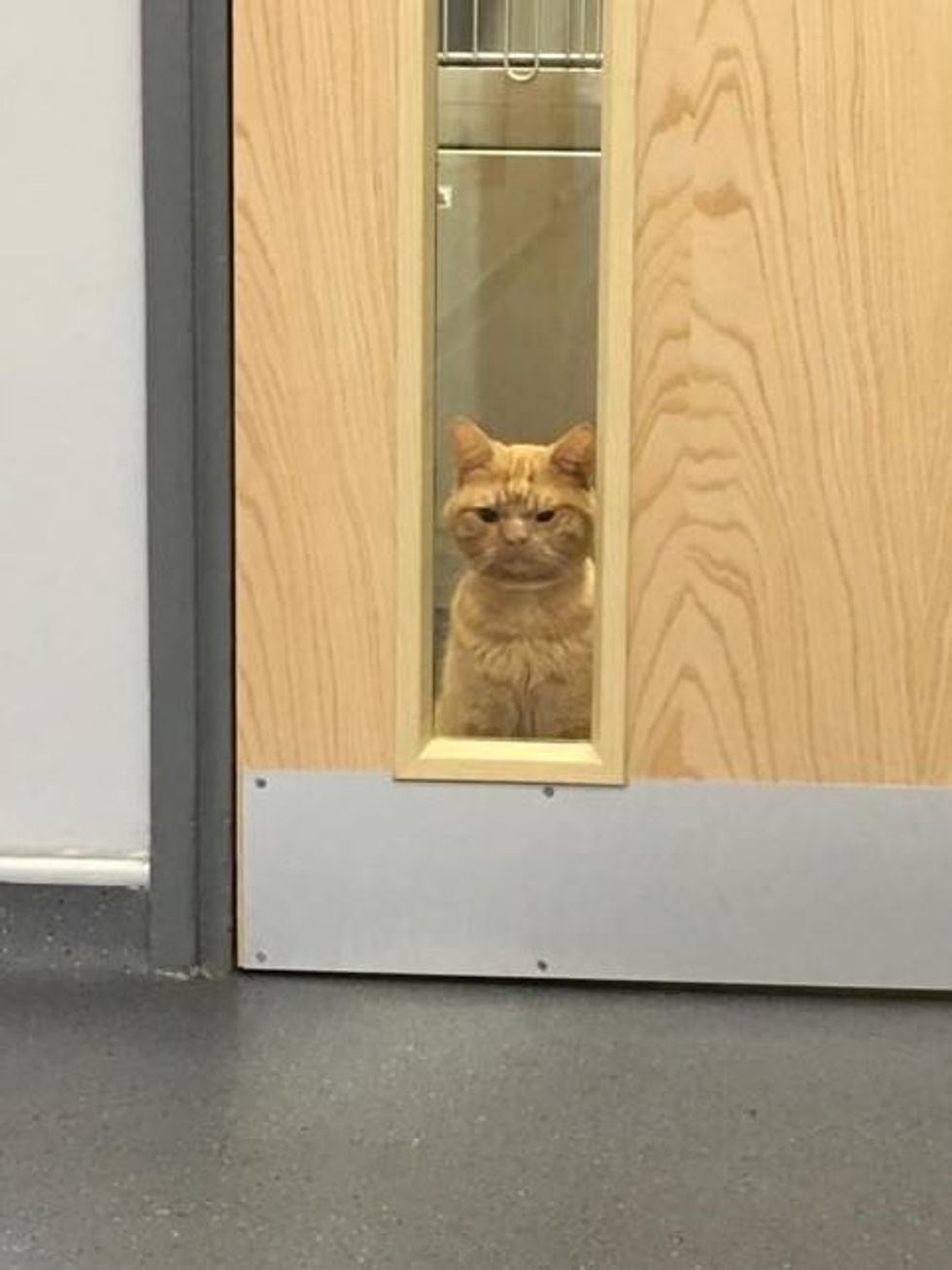 RSPCA
He enjoys being held and spoiled by the veterinary nurses and demands attention from everyone he meets.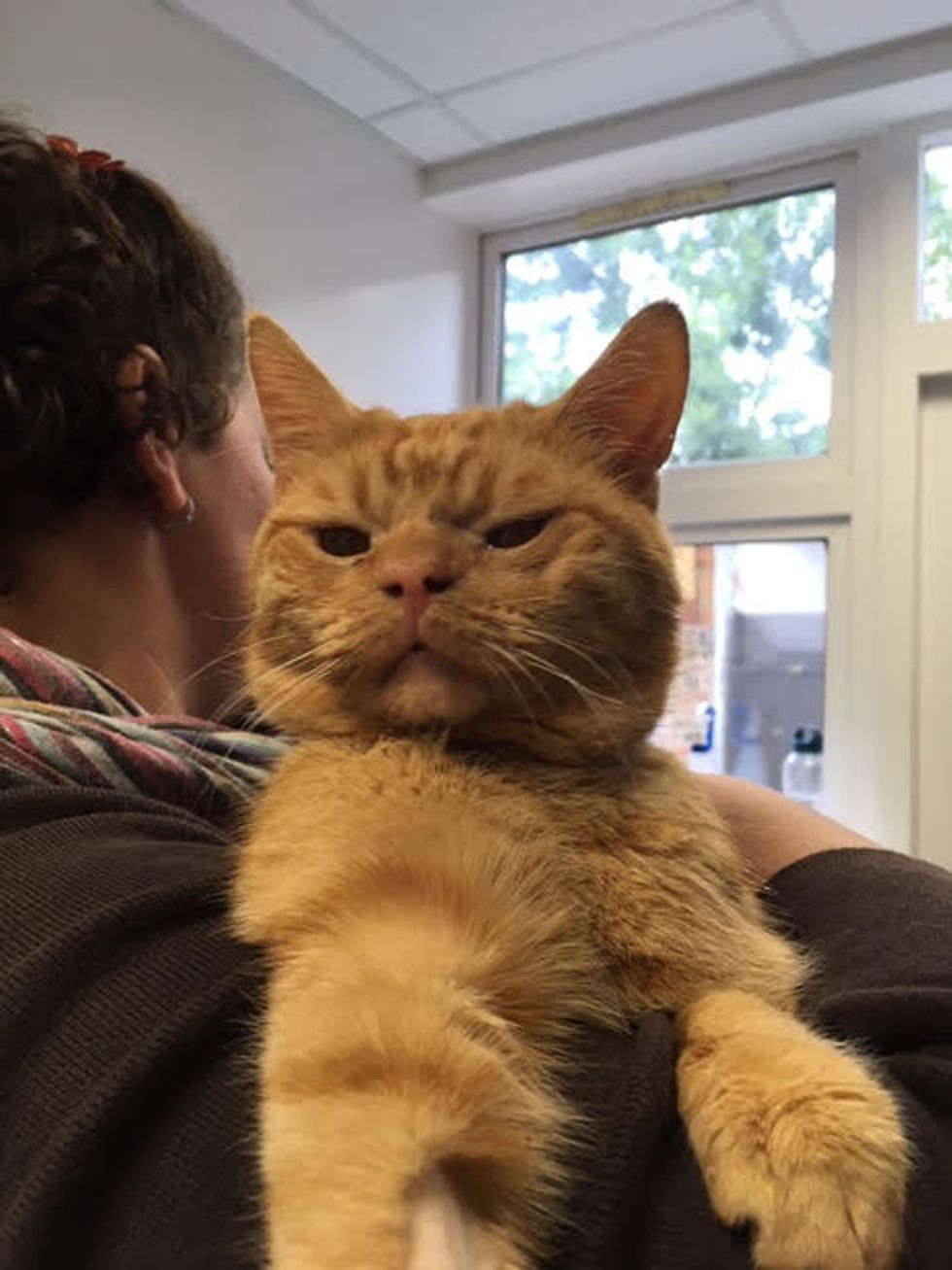 RSPCA
"We're sure someone will fall in love with this glum-looking puss! In fact, we think he could be a bit of a star," Caroline said. "We're sure he'd give Grumpy Cat a run for his money."

"That's why we're affectionately nicknaming him Grumpy Cat 2.0!"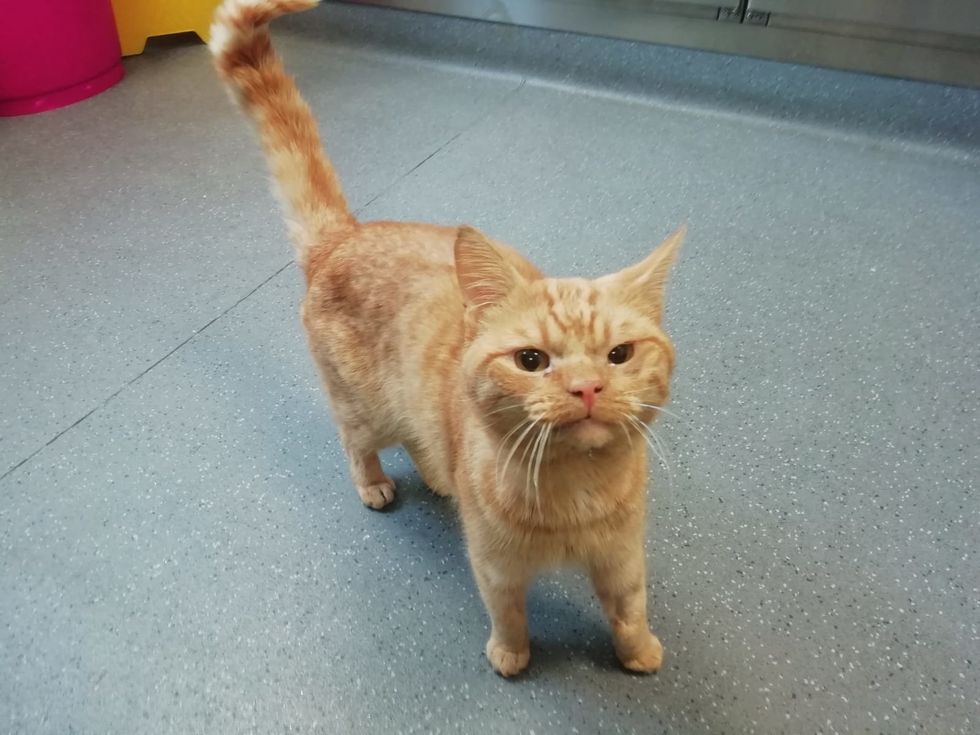 RSPCA
Once Saul is ready, he will move to the adoption center at Southall and start looking for his forever loving home.
Meanwhile, he's taken on a temporary role as the hospital's feline security.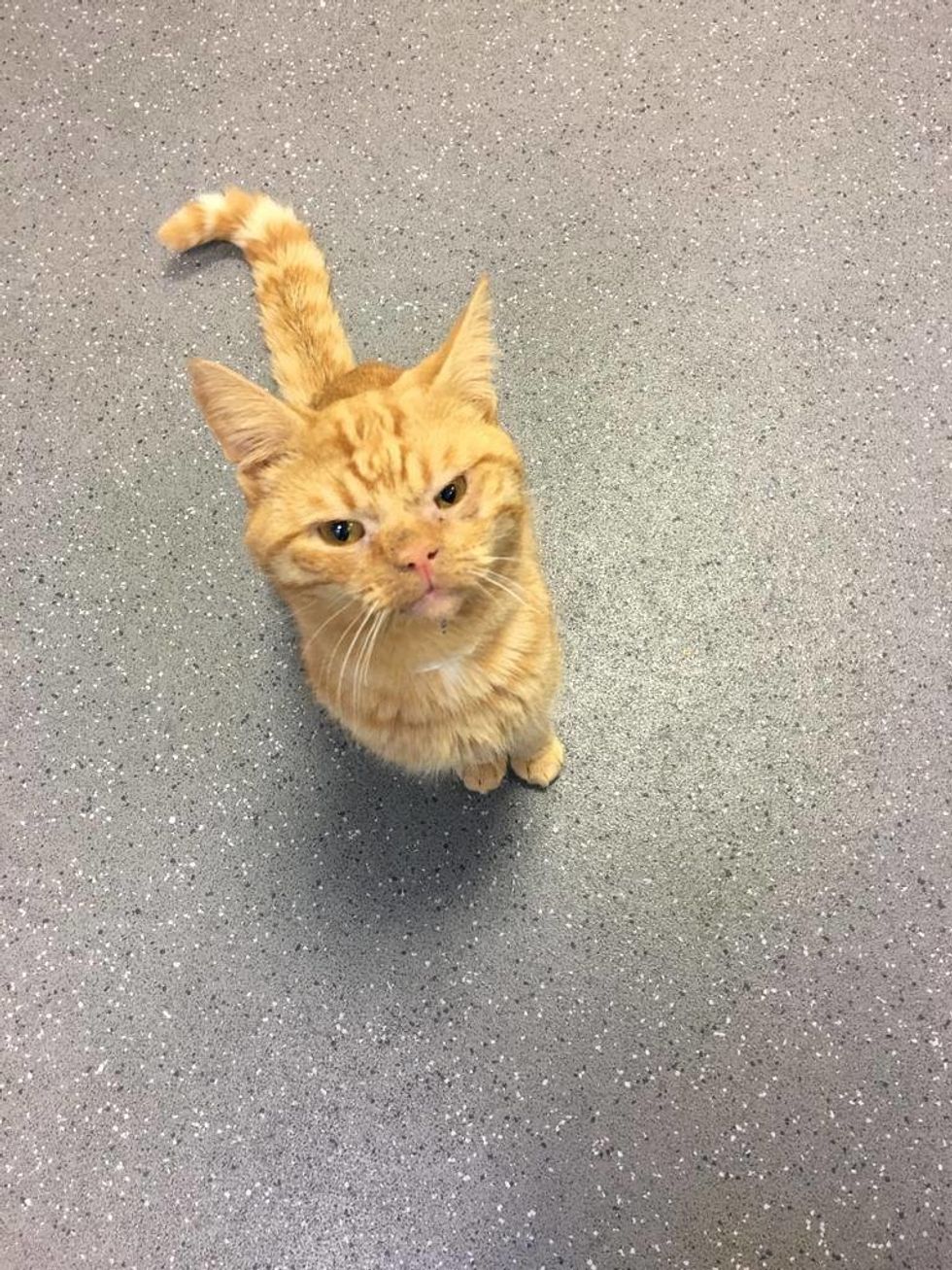 RSPCA
Saul may look perpetually disappointed but this affectionate cuddle-bug loves his human friends and is happy to be safe and getting the care he needs to thrive.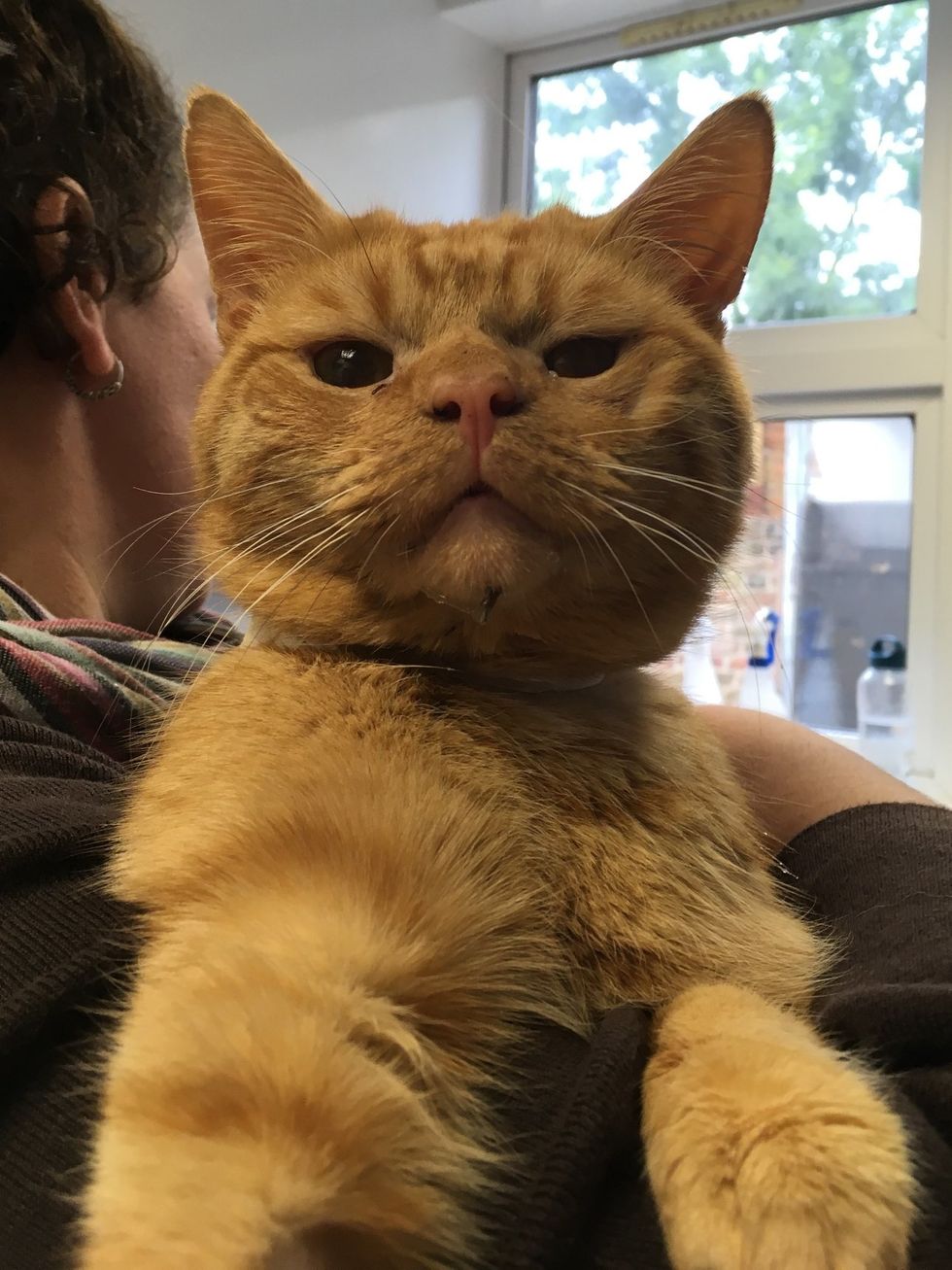 RSPCA
Share this story with your friends. Follow RSPCA Southall on Facebook.
Related story: Grandpa Comes to Shelter to Brush Cats and Kittens and Falls Asleep with Them Every Day for 6 Months