After staying at the shelter for over a year and having been returned once, Buttons the cat was very cranky and didn't want to be touched.
A woman saw something very special in her - behind that grump, the kitty just wanted to be loved.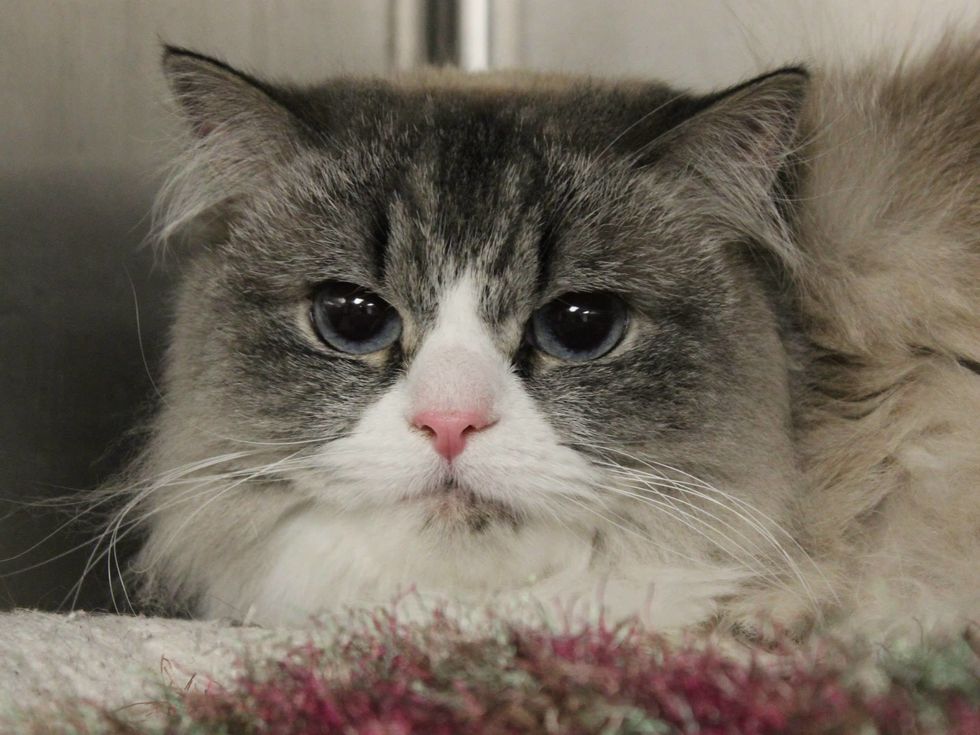 Buddy Dog Humane Society
Buttons came to Buddy Dog Humane Society, an animal shelter in Sudbury, Massachusetts, after her owners (an elderly couple) could no longer care for her. She found a home in 2014 but couldn't get along with the family's dog so was later returned. By then, Buttons had spent over a year in and out of the shelter. At five years old, she was very confused and unhappy.
After Buttons came back, they let her roam free in the lobby as she had a strong dislike towards the cage. Tory, a staffer's daughter, came to the shelter after work to visit the cat room.
"I noticed Buttons right away. She was clearly not a happy camper. She growled if anyone got near her, didn't like to be touched, and cried all the time," Tory told Love Meow.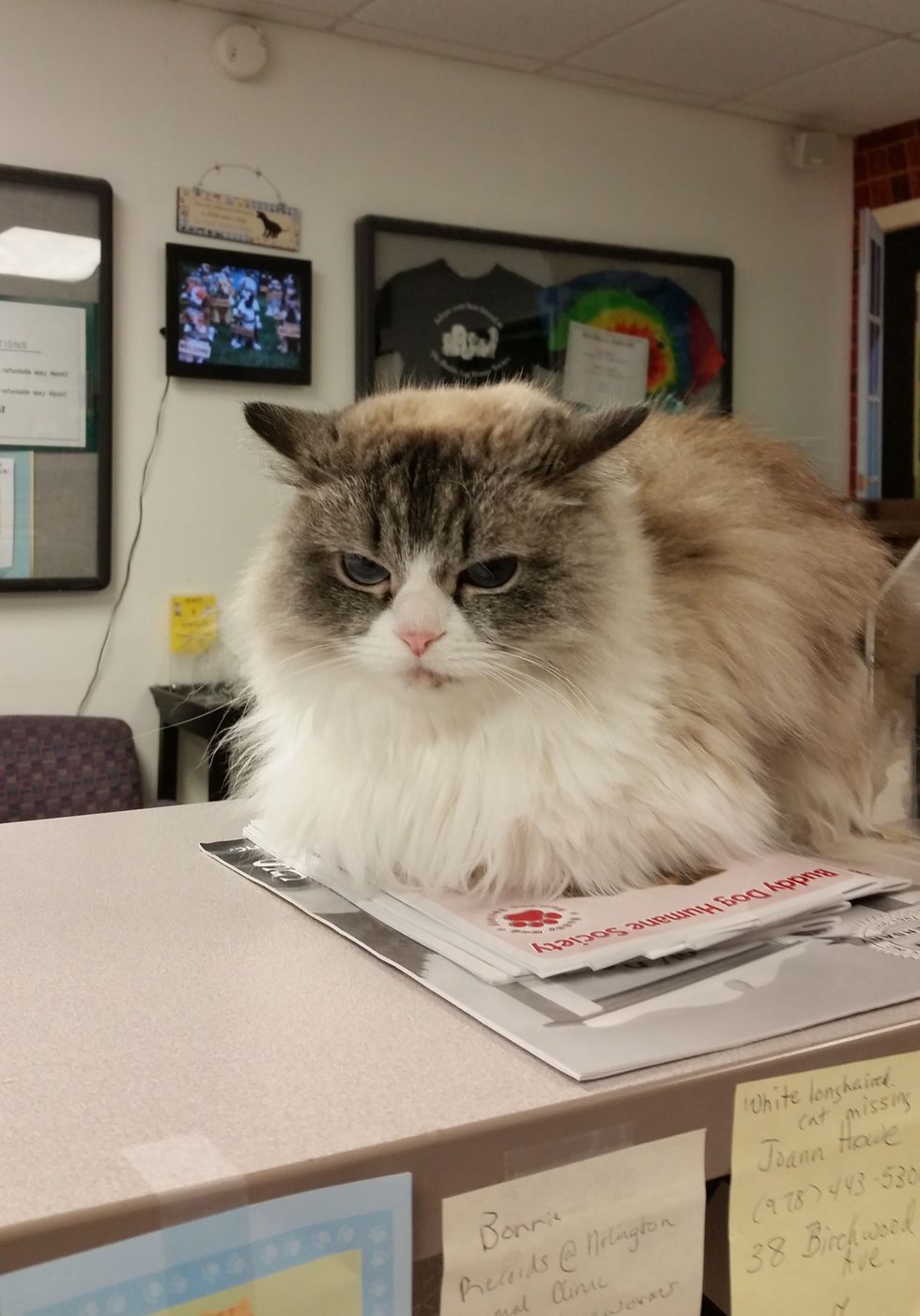 Supplied by Tory
"I grew up with affectionate lap cats, and from what I could tell, Buttons was the total opposite of that.
"After learning more about her, I realized why she was that way… she was alone, scared and abandoned, and that broke my heart."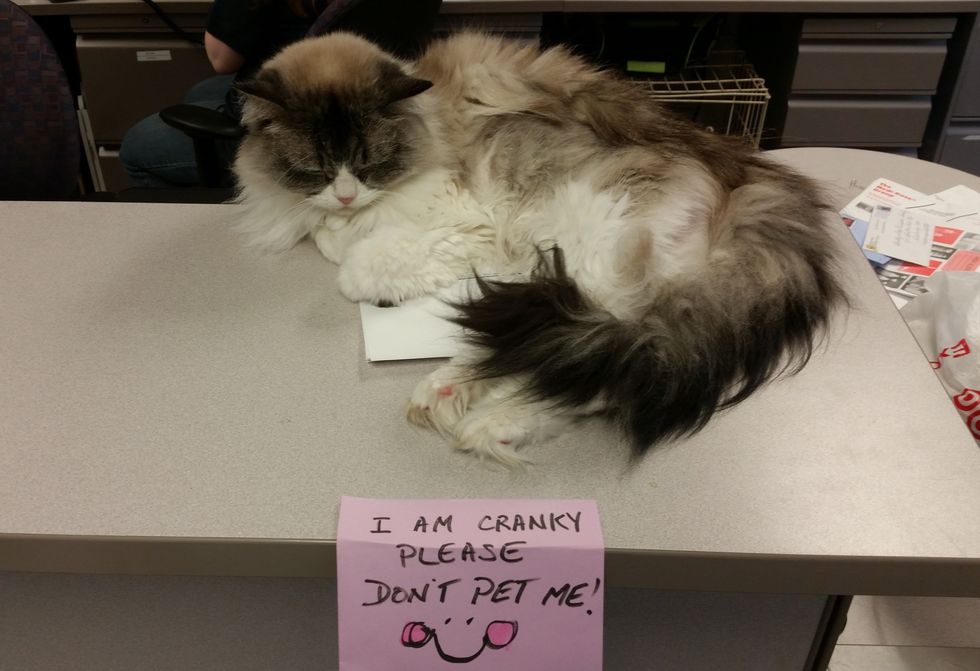 Supplied by Tory
Tory knew she wanted to adopt a cat. "My mom said, 'well, what about Buttons?' I had envisioned having a more friendly cat and was unsure if she would change. But I saw something special in her and felt the need to help this overlooked little soul."
In July 2015, Buttons went home with her forever humans. "On the day my boyfriend and I picked her up, even some of the other shelter employees asked if we were sure. At this point, I knew Buttons belonged with us."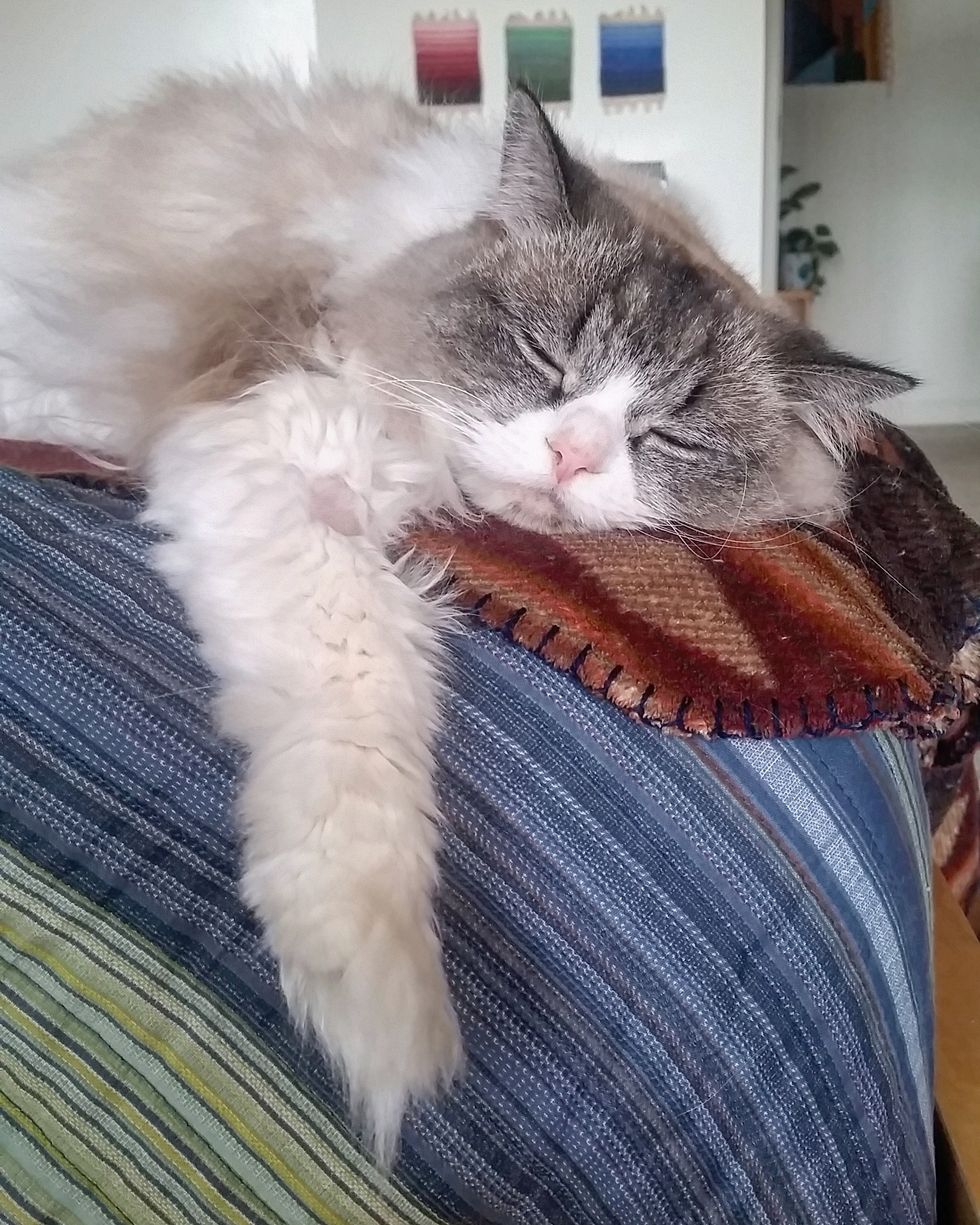 Supplied by Tory
When they got home and she came out of her carrier, they saw an immediate change in their cat.
"It was like a switch flipped in her the minute we brought her home. She strutted out of her carrier, then promptly fell asleep in a closet after inspecting every inch of our apartment. We saw her change from a scared, grouchy girl to a happy, spoiled queen in no time at all."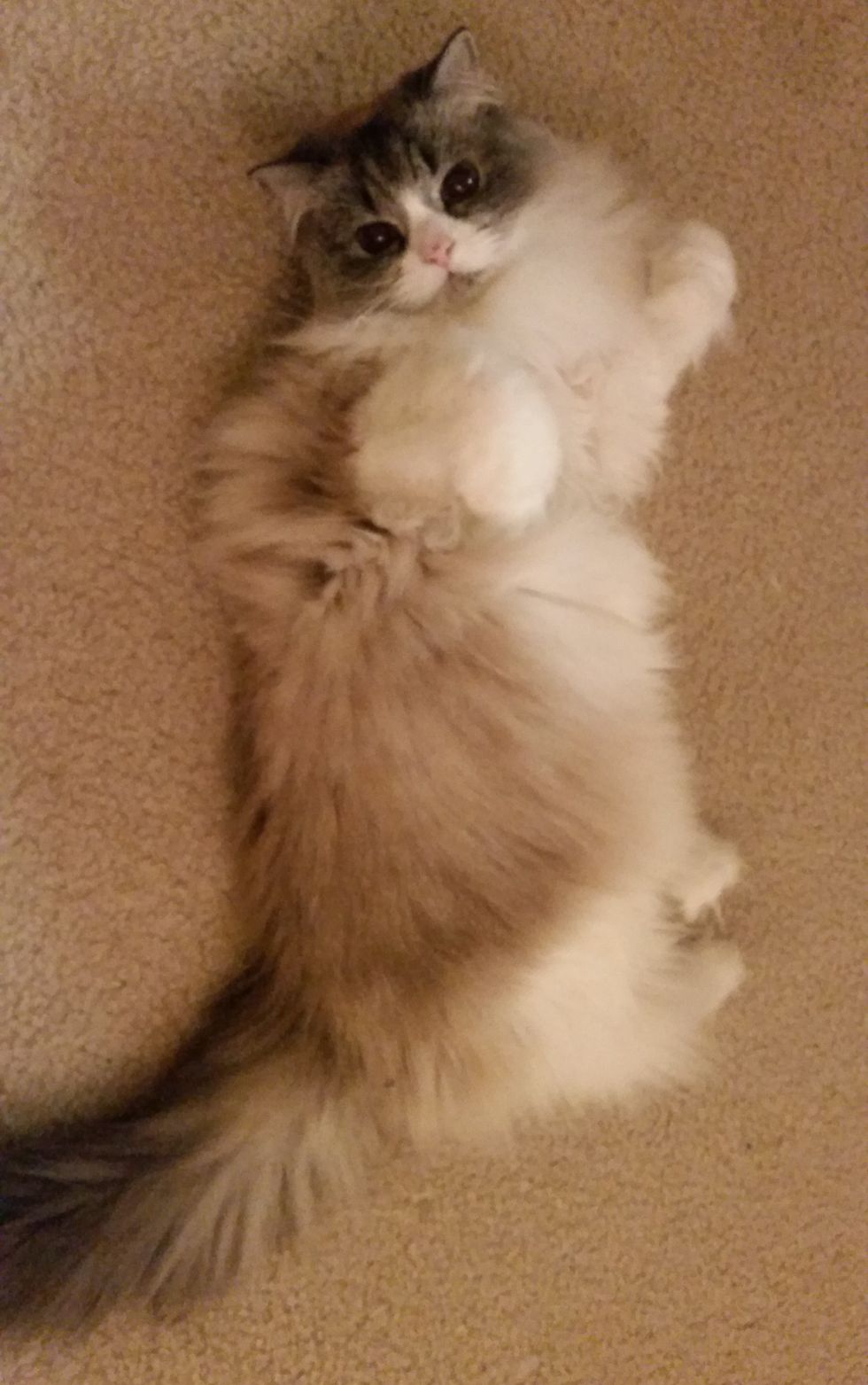 Supplied by Tory
Her real personality came out and she became happy and affectionate.
"Misunderstood is exactly how I described her while she was in the shelter! Since she moved in, she has been a sweet, goofy and rambunctious little friend with a fresh side and is the queen of our home."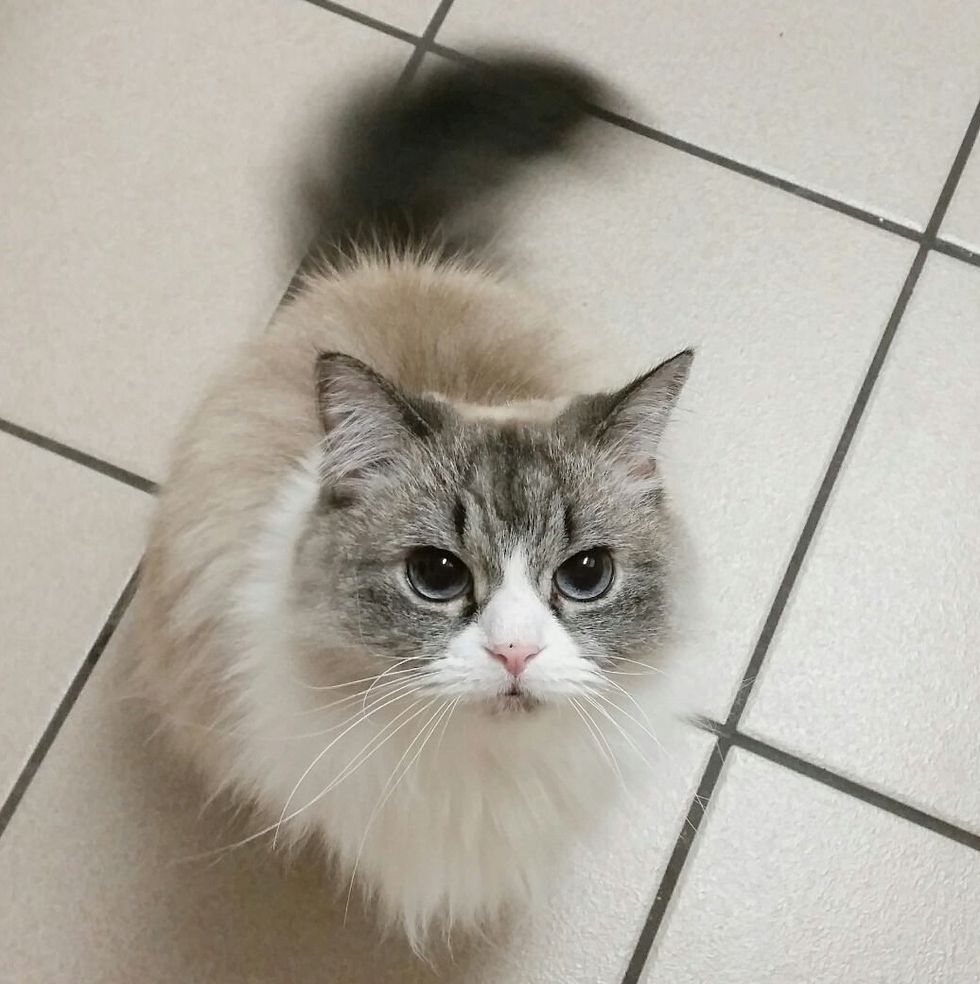 Supplied by Tory
"She was only acting cranky at the shelter because she wanted to get out of there," Tory told Love Meow.
"Today, 2.5 years later, she is doing awesome. She loves to play, has a huge personality, and enjoys belly rubs and headbutting her humans."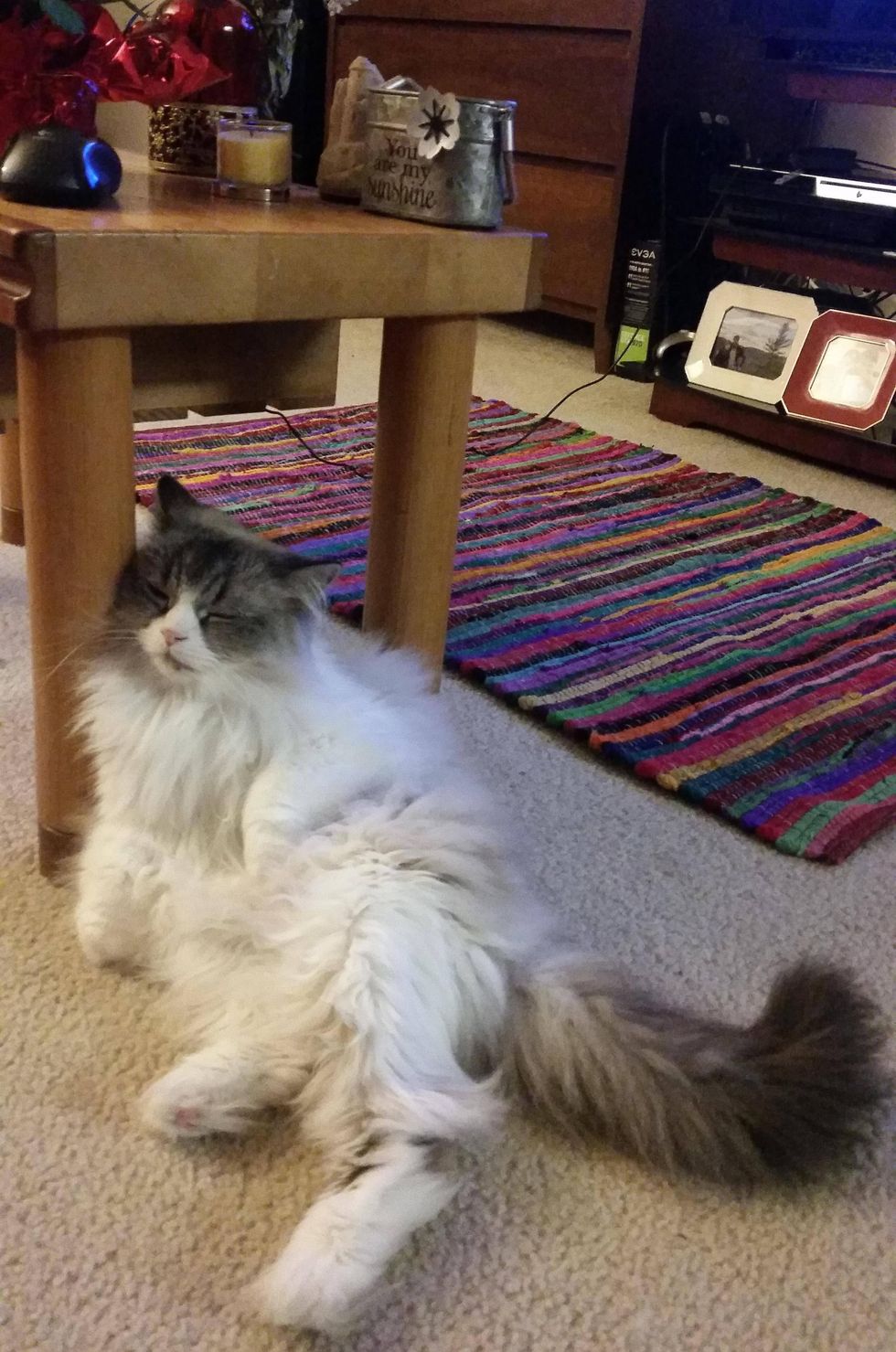 Supplied by Tory
"She loves having her head and belly scratched! In fact, if you hold your hand flat over her, she will jump up and bop it with her nose. We call it her jumping headbutt!"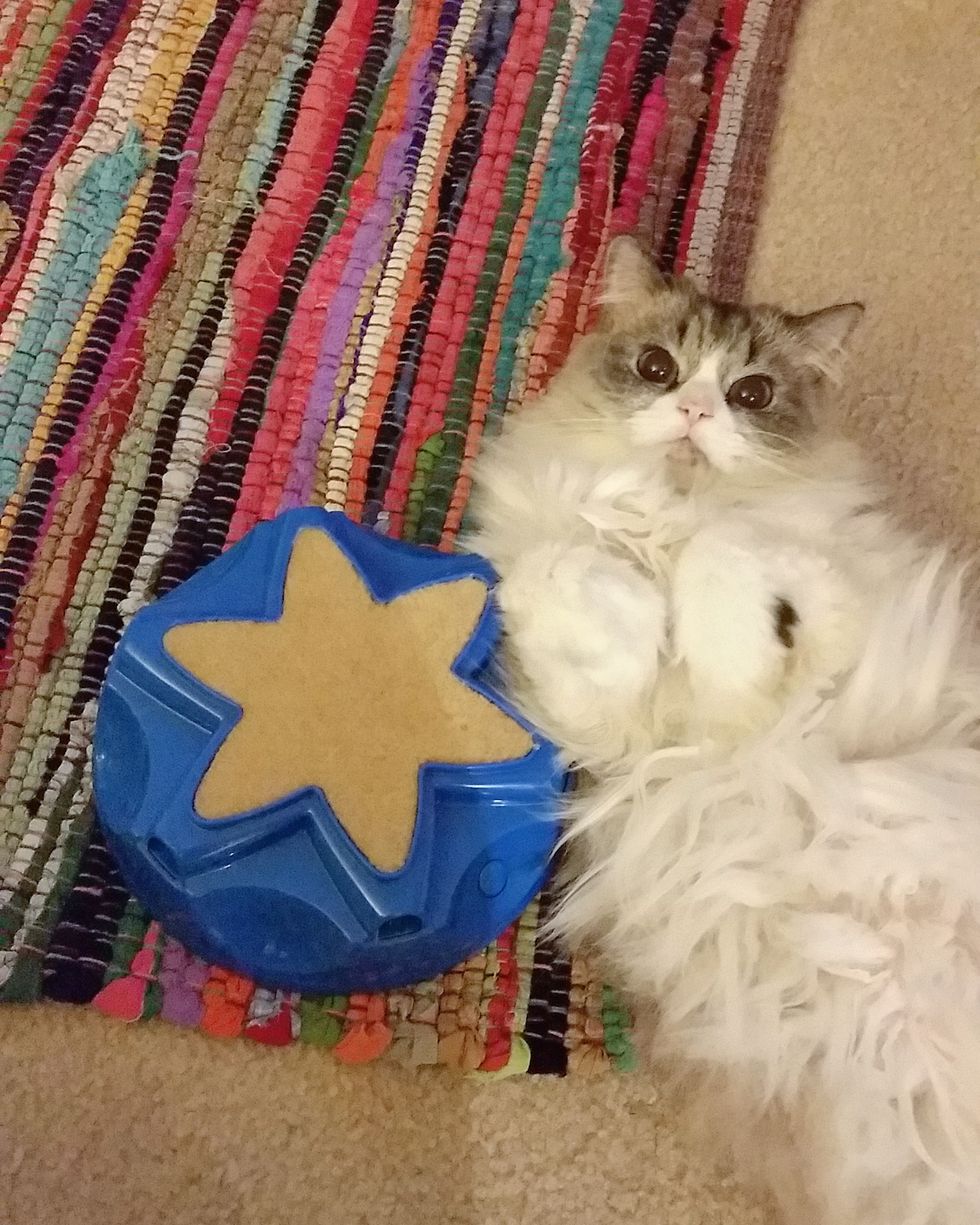 Supplied by Tory
Buttons still has a feisty side but is a total sweetheart. She may never be a lap cat but always stays by her humans' side.
"Wherever we are, she is. She faithfully waits by the front door every day for her humans to come home, and sleeps at the foot of the bed every night."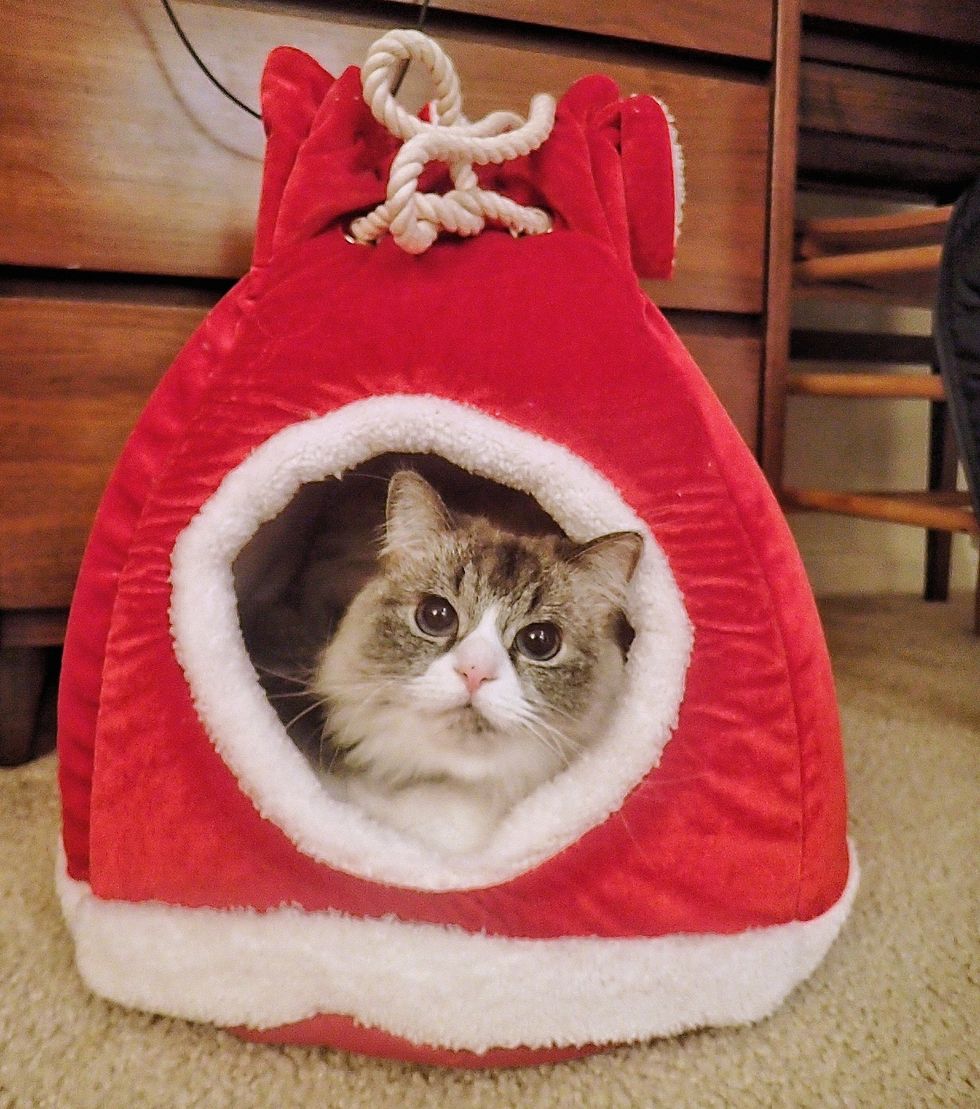 Supplied by Tory
Now when guests come over she greets them and is very friendly. "She has become very sweet and affectionate and LOVES to play. I've never had such a rambunctious and playful cat.
"She just wanted out of the shelter and to have a place where she could be queen of the house, which is exactly what she has now!"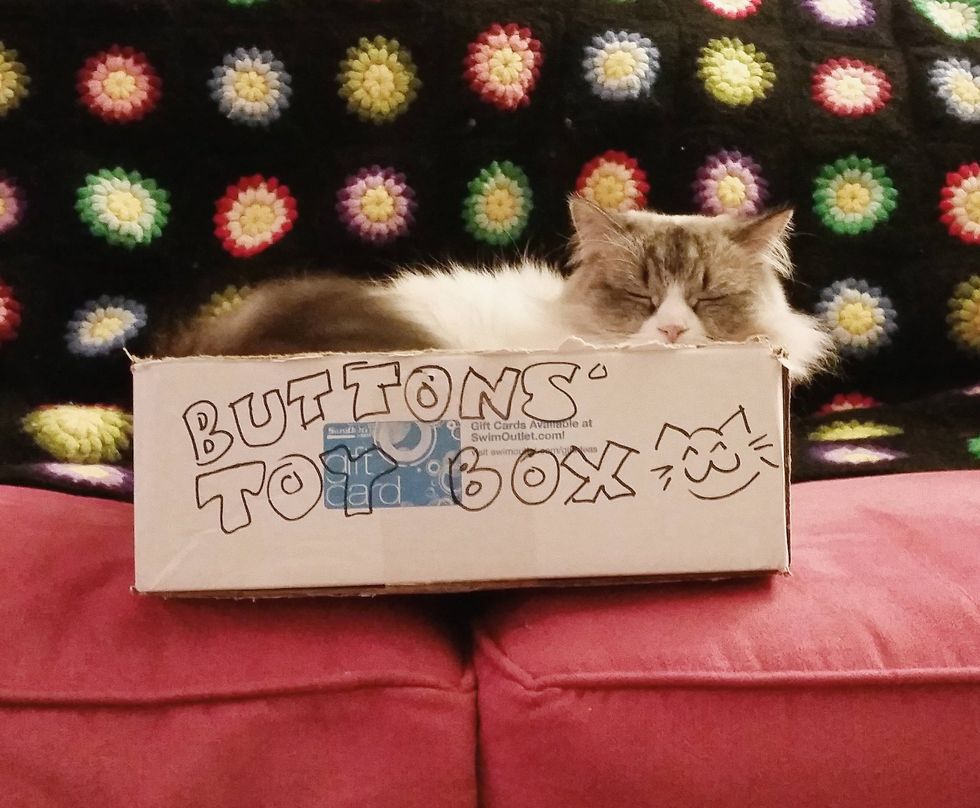 Supplied by Tory
The cranky little kitty is no more! Buttons is the happiest she's ever been because she's found the place she calls her own.
"I know adopting Buttons was one of the best decisions I've ever made," Tory told Love Meow.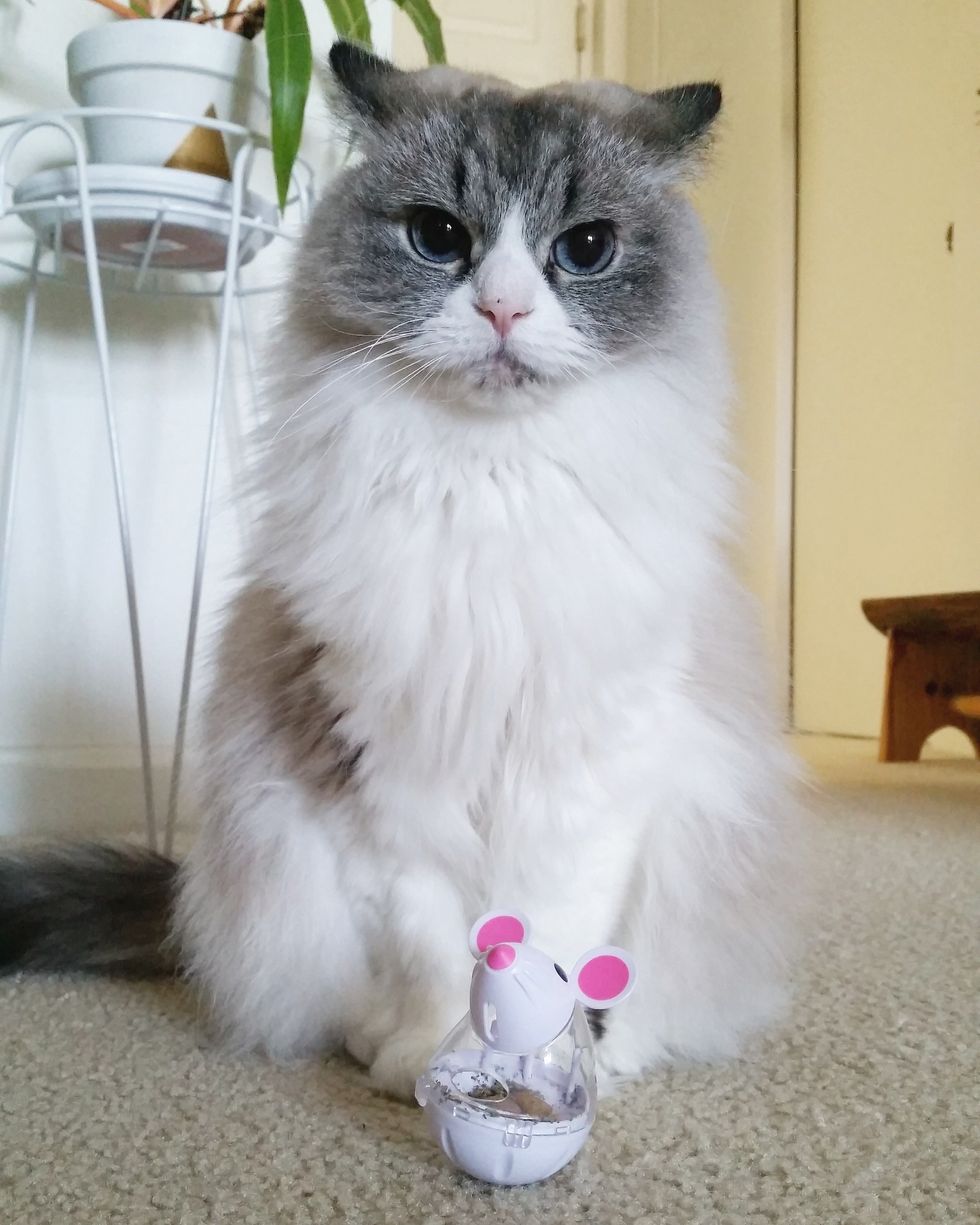 Supplied by Tory
Share this story with your friends.
Related story: Shy Kitty Who Hid From Everyone, Finds Her Sass When She Meets Someone She Loves