Meet Andre the giant cat who weighs about 25 pounds!
This enormous rescue kitty has become the mascot for a local pet supply store and is helping many other kitties get adopted!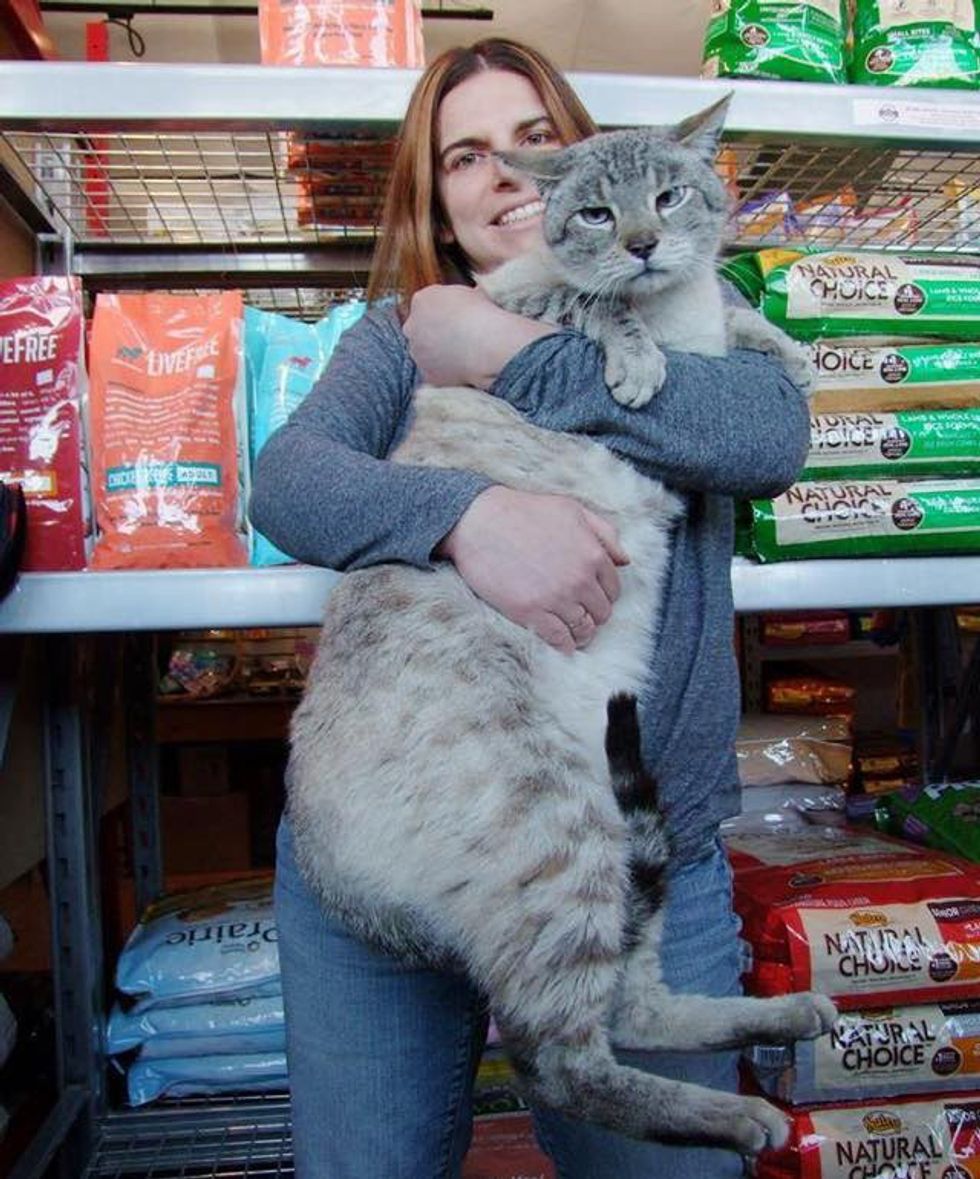 Andre a giant rescue stray and his takecarer KerrieAndre the Giant Cat
Andre the Giant Cat was found roaming around downtown Firplay, Colorado in November 2014. Animal Rescue of the Rockies took him off the streets and brought him to the adoption center at High Paw Pet Supplies.
"Within a month of us having him, people coming in to see him and to visit, the adoption rate for the rescue skyrocketed," said Miyuki Takeda, owner of the store told the Denver Post.
At the time, Andre weighed about 20 pound. According to the vet, he was underweight. When he first came to the rescue, they quickly noticed a lot of signs of him acting like a hybrid.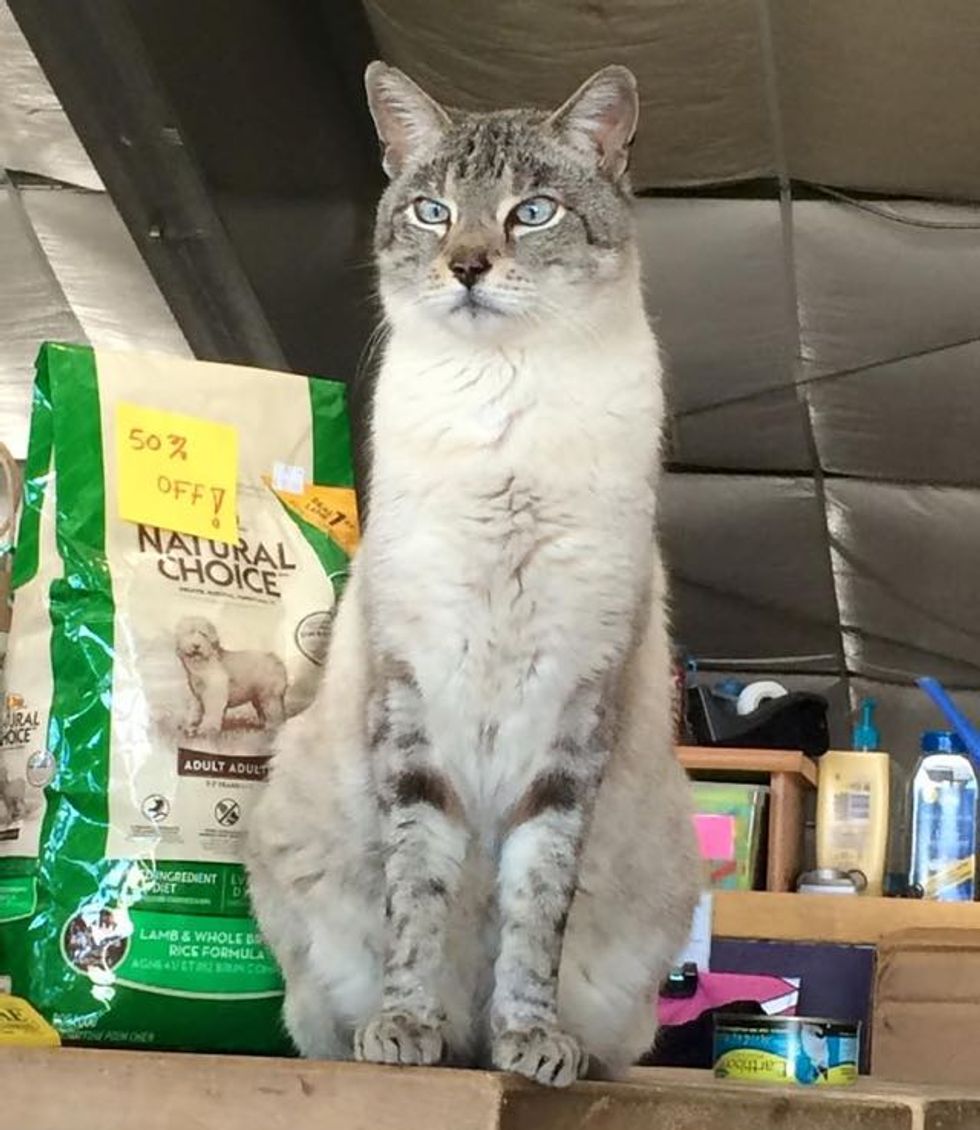 Andre the Giant Cat
The store owner fell in love with Andre and decided that they would make him their store cat.
One of his visits at the vet! He was the biggest cat they had ever seen.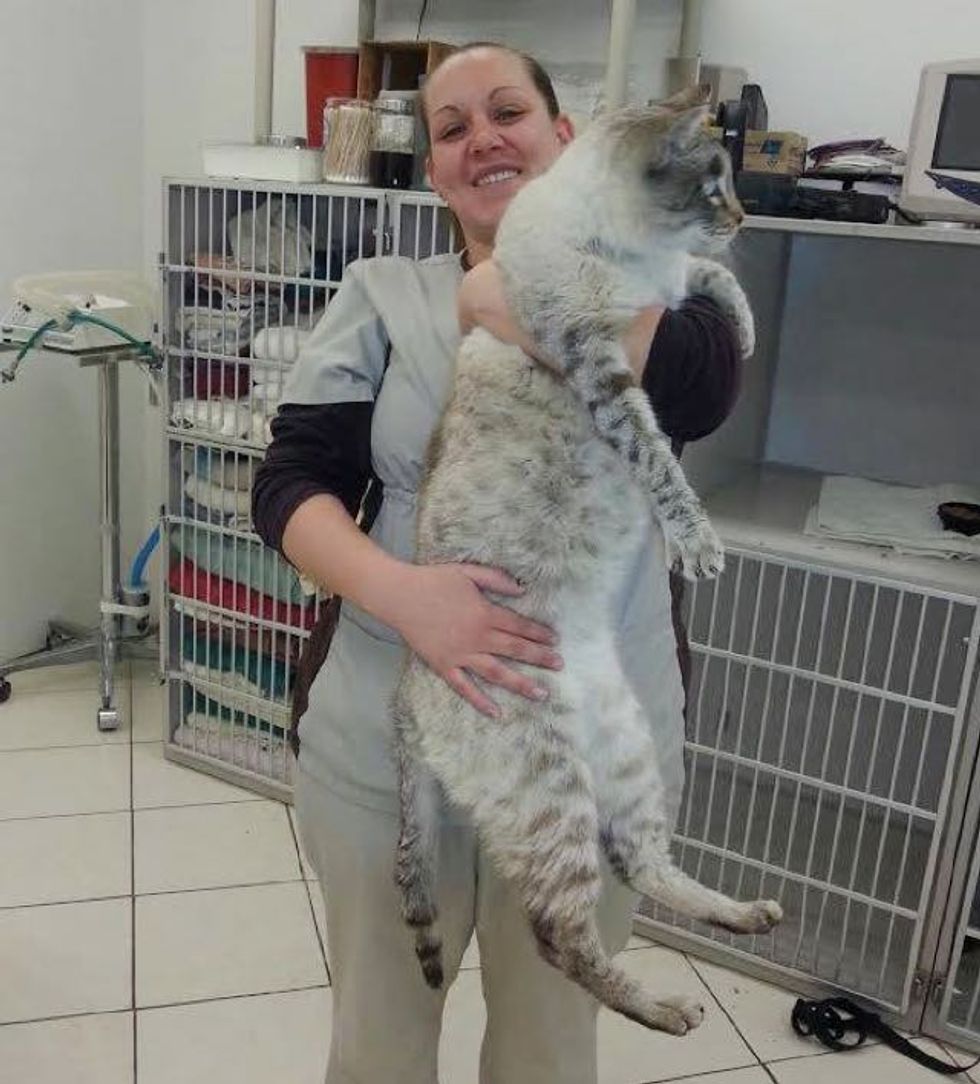 Andre the Giant Cat
Part of the store is dedicated to animal adoption. After Andre was adopted by the store, they received more than a dozen applications for adoption.
Andre checking all the shelf items by the cat isle.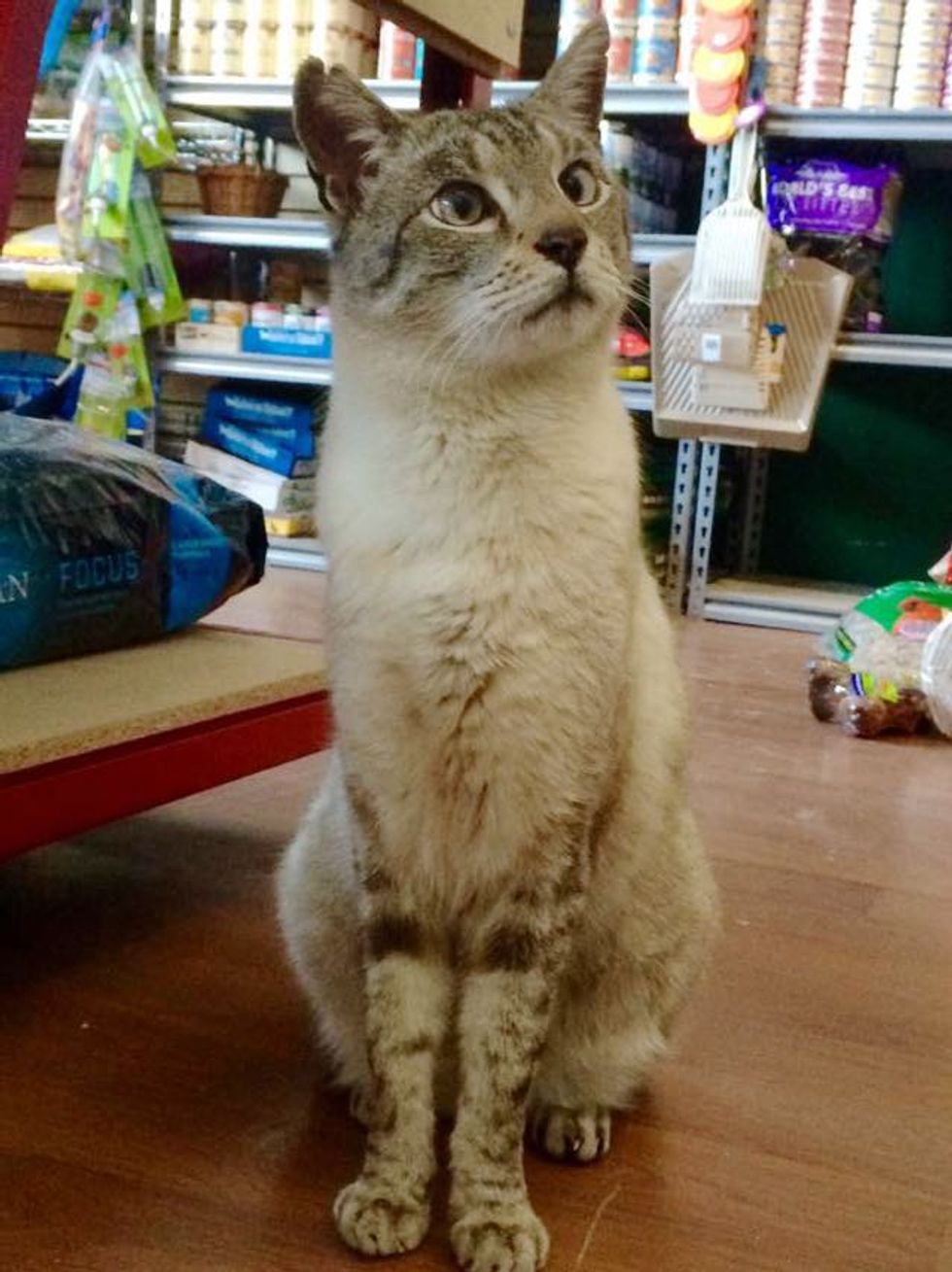 Andre the Giant Cat
Getting a bath during a break from work.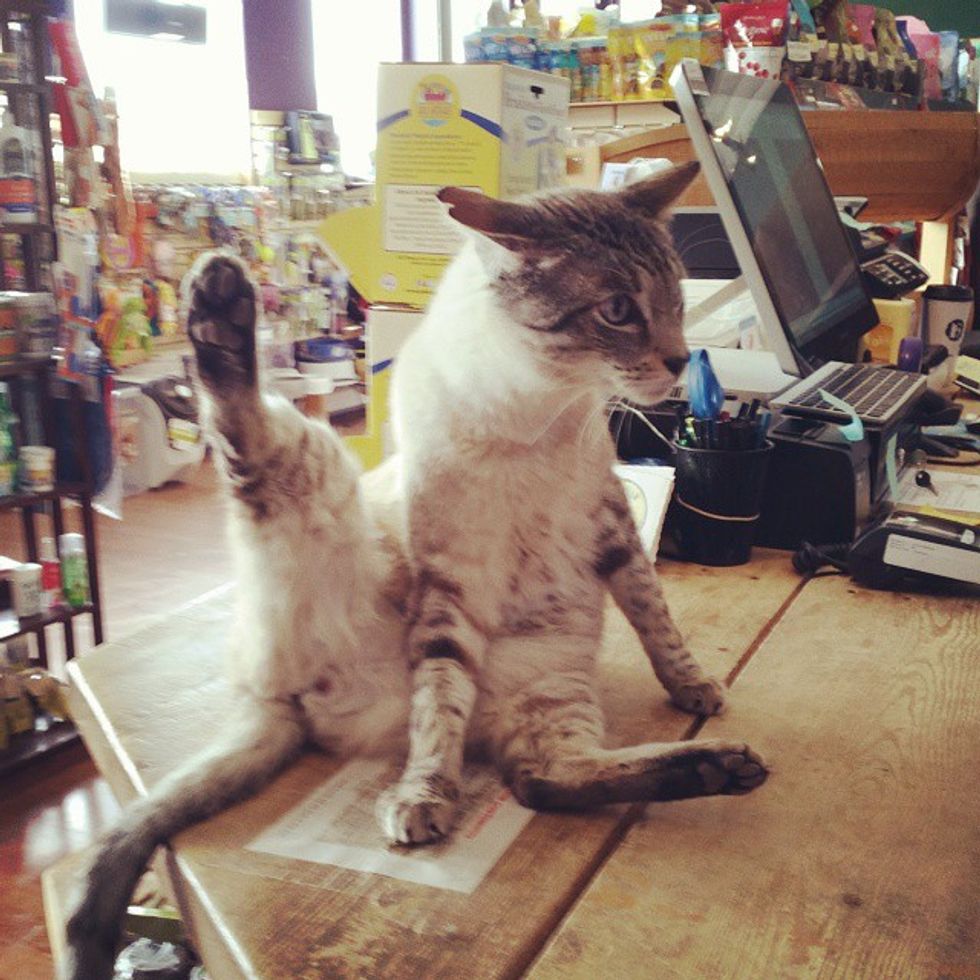 Andre the Giant Cat
Isn't he the biggest stray you have ever seen?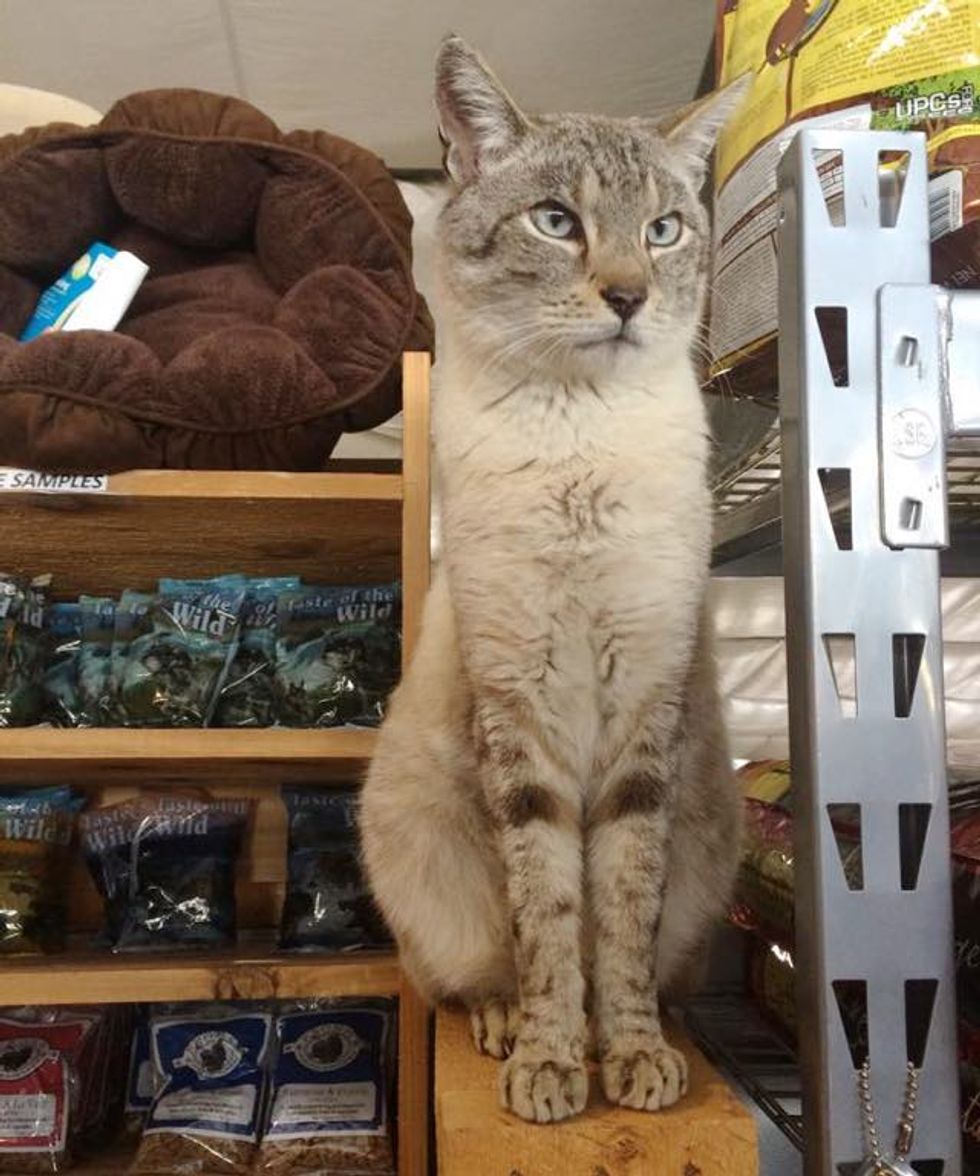 Andre the Giant Cat
Making sure the orders are correct!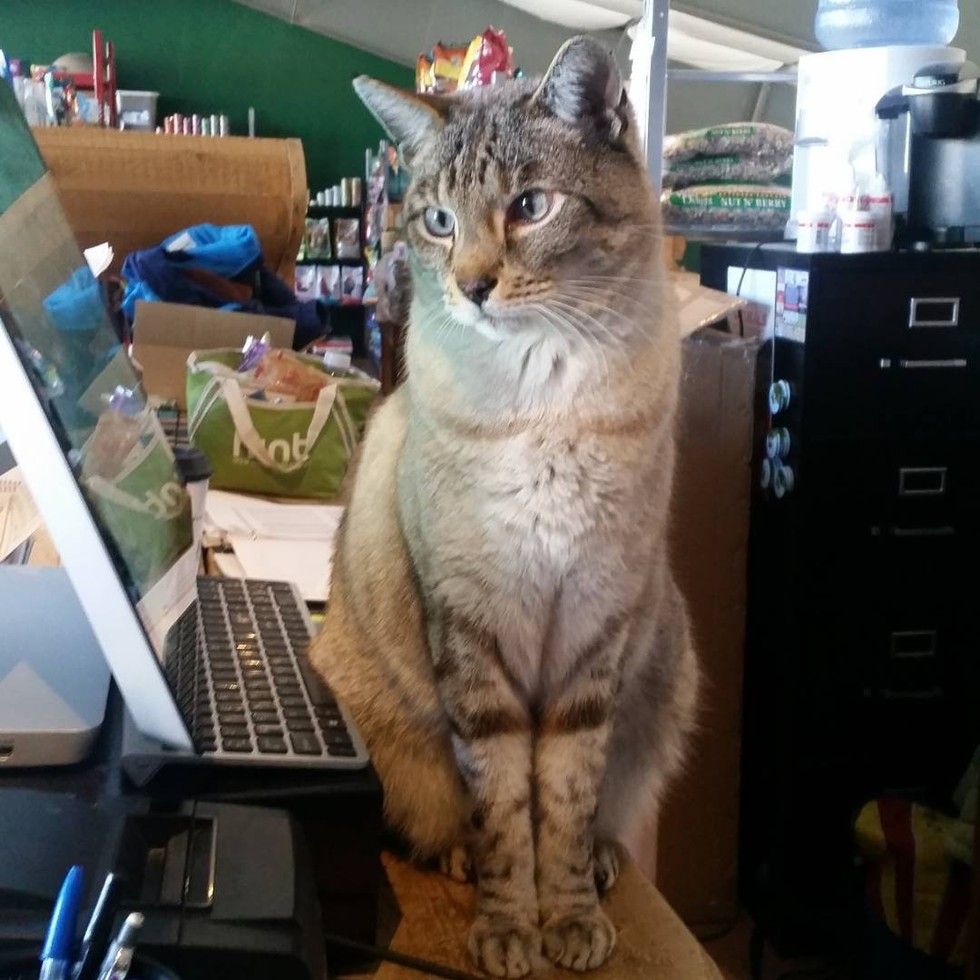 Andre the Giant Cat
Updates:
Andre teaching a rescue kitten how to cat!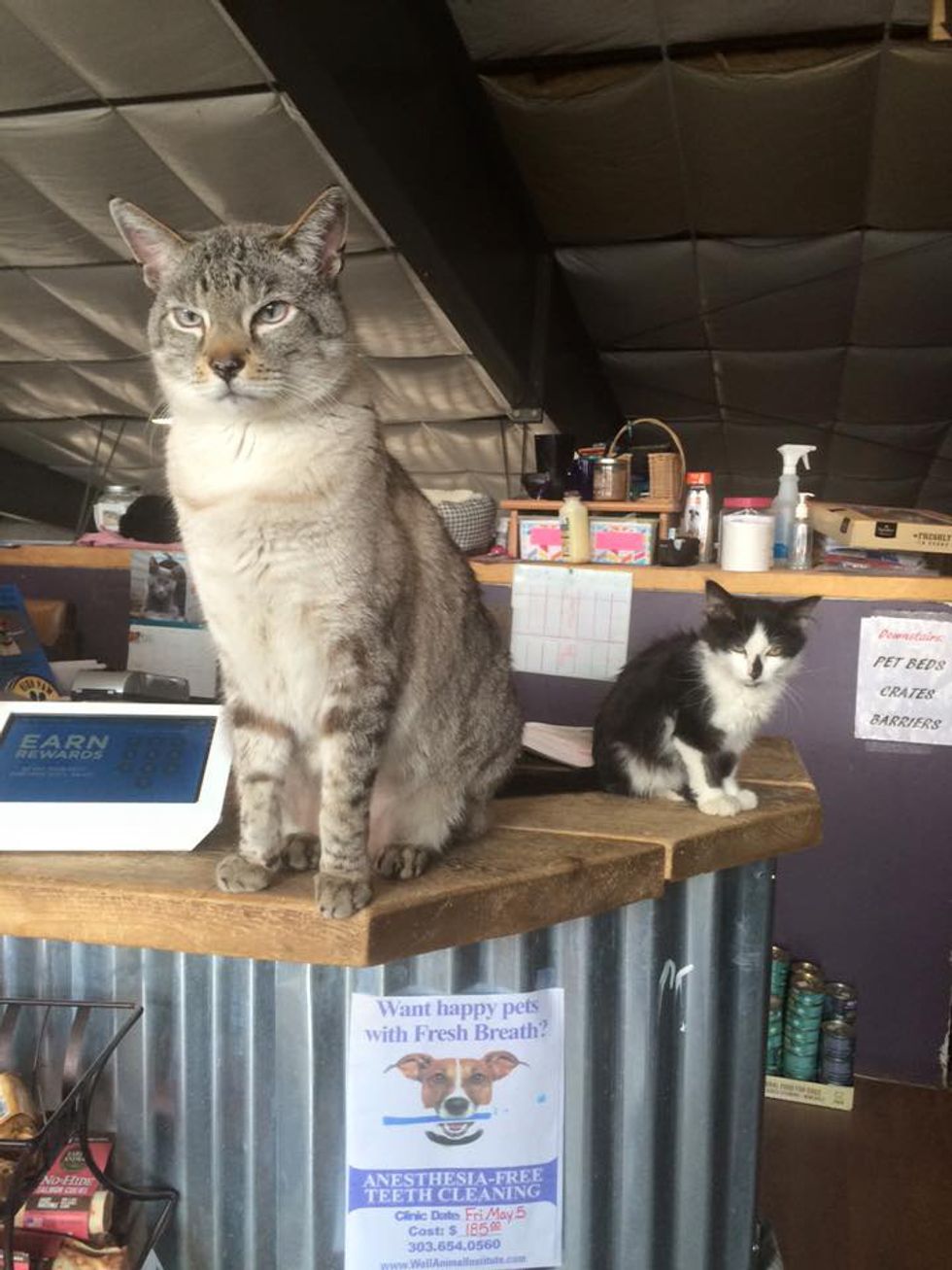 Andre the Giant Cat
Protecting the merchandise!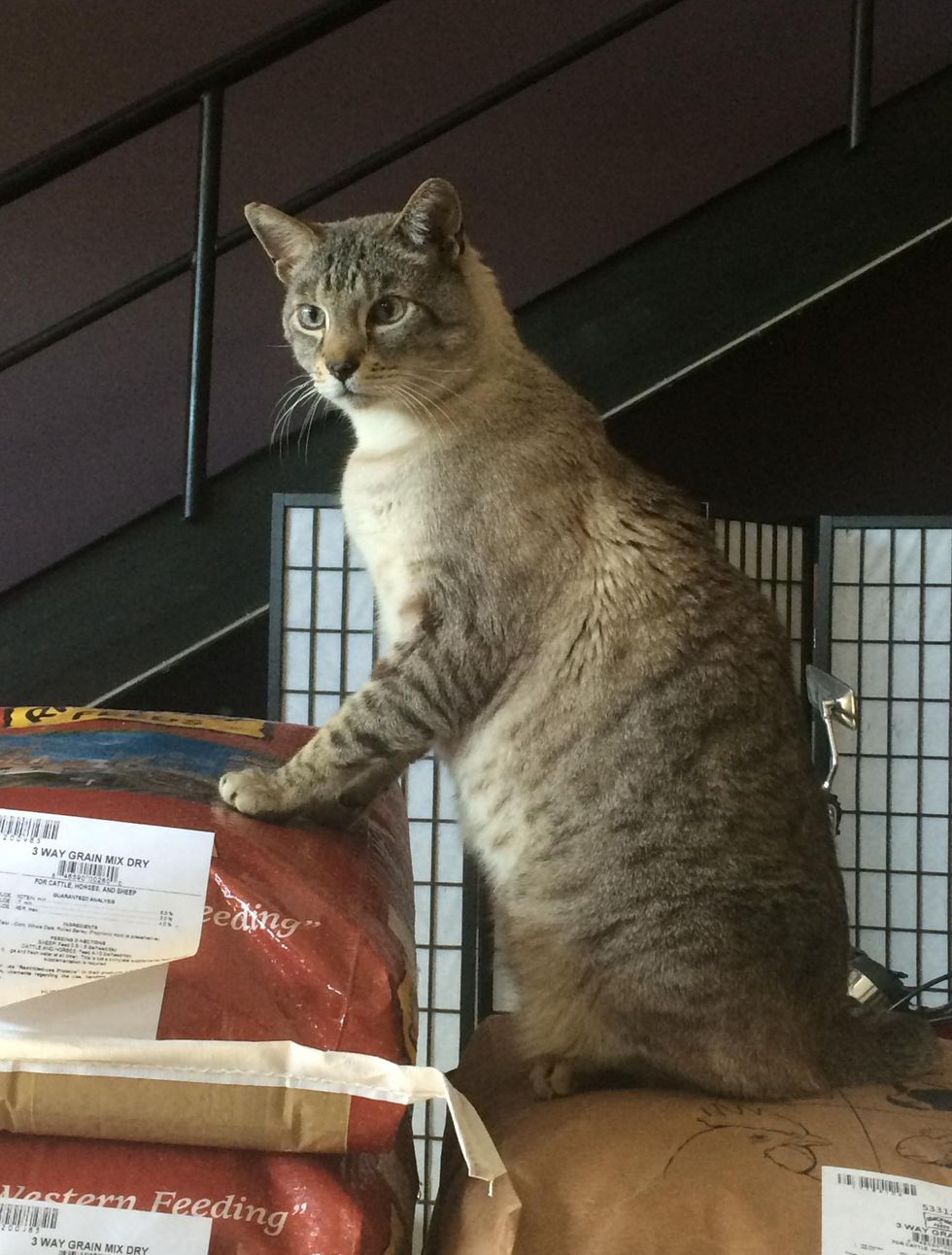 Andre the Giant Cat
Watch Andre play:

Share this story with your friends. Follow Andre the giant cat on Facebook.
Related story: Ginger Cat Runs a Store for 9 Years and Has Never Taken a Day Off