Over a year ago, a cat who had lived most of life as a stray, found love when a kind-hearted woman opened her heart to him when he needed help the most.
Meet Larry!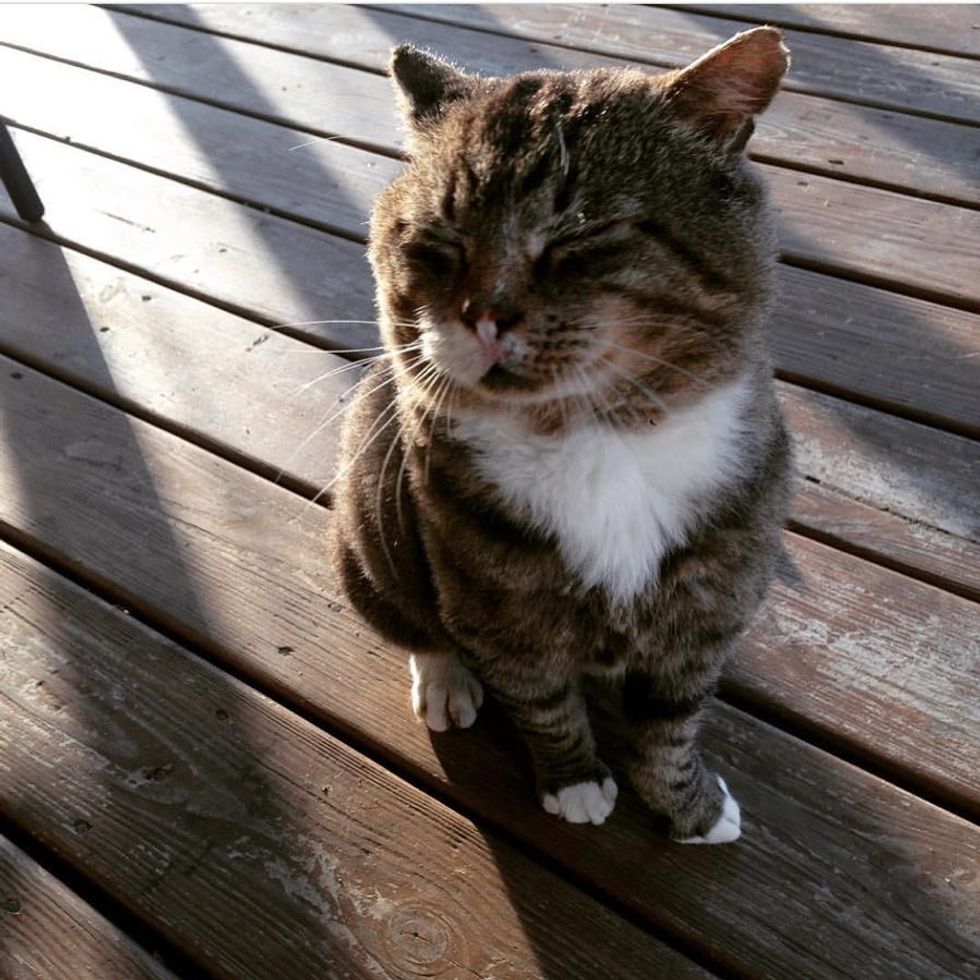 @larry_the_security_cat
Larry was a neighborhood stray when Theresa from Delaware found him hopping around with a limp. He had a broken leg, battle scars and was always on guard to fend for himself.

When Theresa approached him, the tabby boy was ready for battles. It was apparent that the stray cat had been living a rough life, trying to survive.
Theresa wasn't going to give up because of their rough first encounter. She came back next time with a mission to win his trust.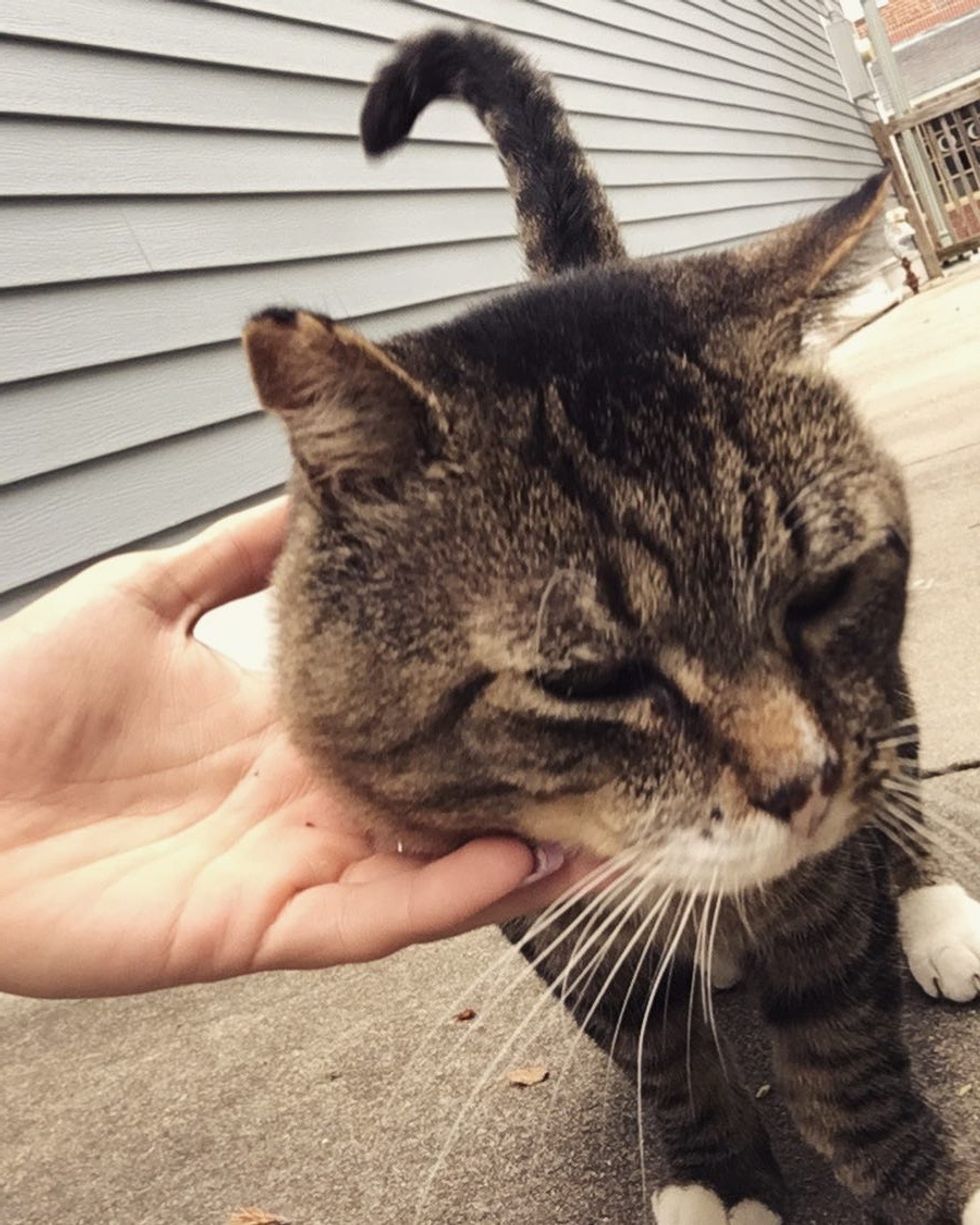 @larry_the_security_cat
Despite wanting nothing to do with humans, Larry simply couldn't resist food and love. Theresa spent a lot of time, trying to bond with him, and slowly his demeanor began to change.
He realized that he would not go hungry when she was around, and he felt love that he'd never experienced before. One day, Larry let out his purr and snuggled up to Theresa for some much-needed TLC. From that day on, he became her most loyal friend.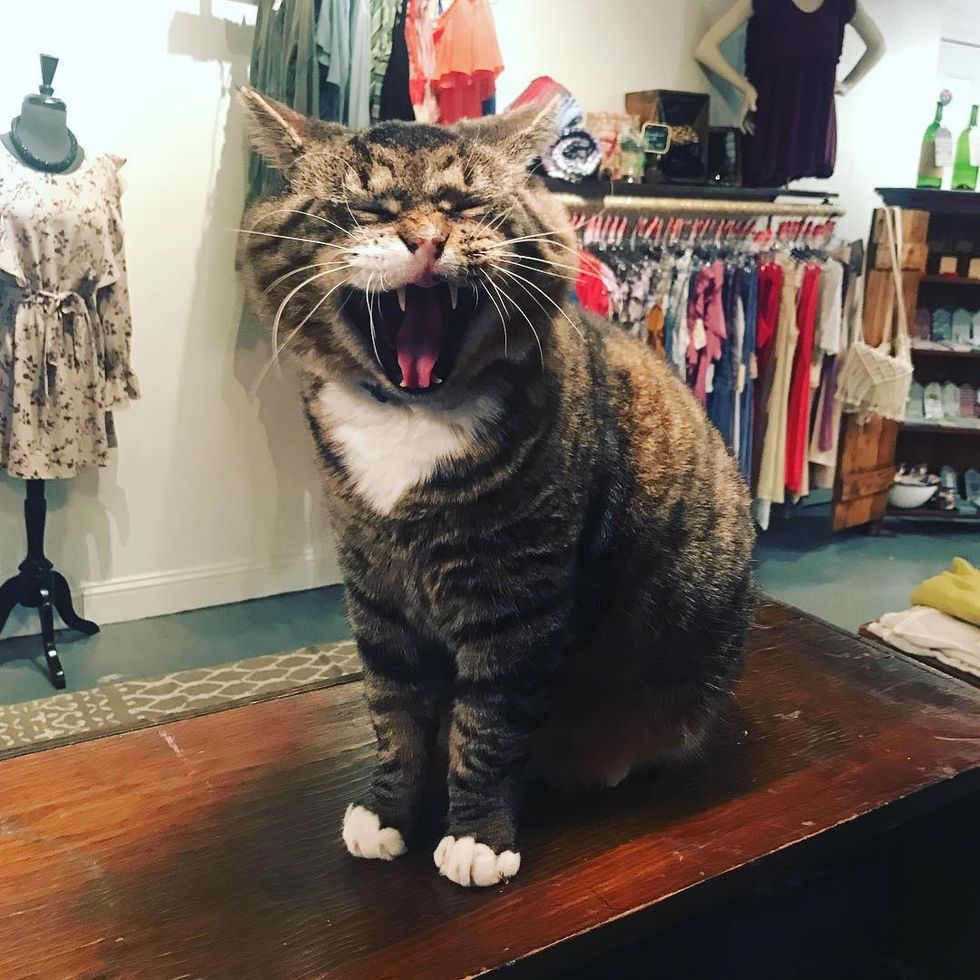 @larry_the_security_cat
"After I gained his trust I was able to get him help. He was so happy with me that he fought other strays to be the only one I gave attention to," Theresa told Love Meow.
Theresa was opening a retail store (BLUvintage) at the time. Knowing Larry's personality, she decided to bring him along, so he could get undivided attention from her at all times.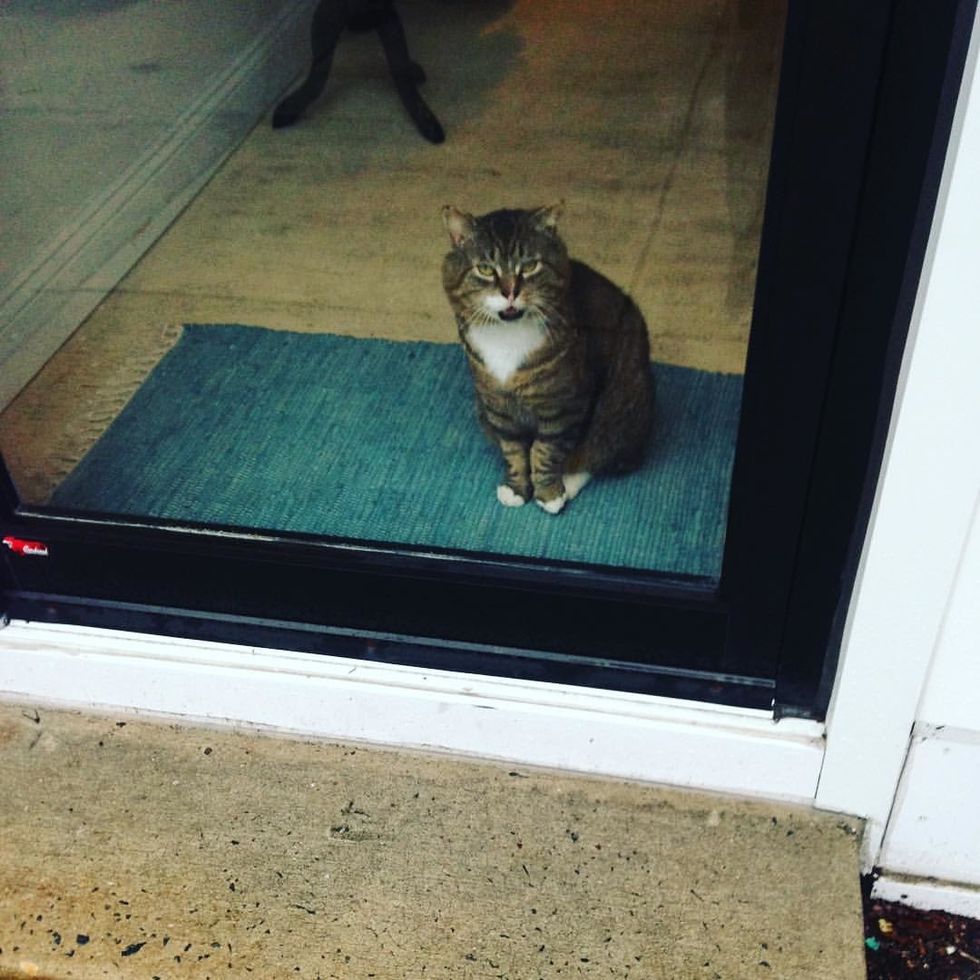 @larry_the_security_cat
"He settled in nicely, became playful and fully affectionate. Customers loved him and he now has a fan base."
The tabby boy quickly claimed the role as the store's security guard cat.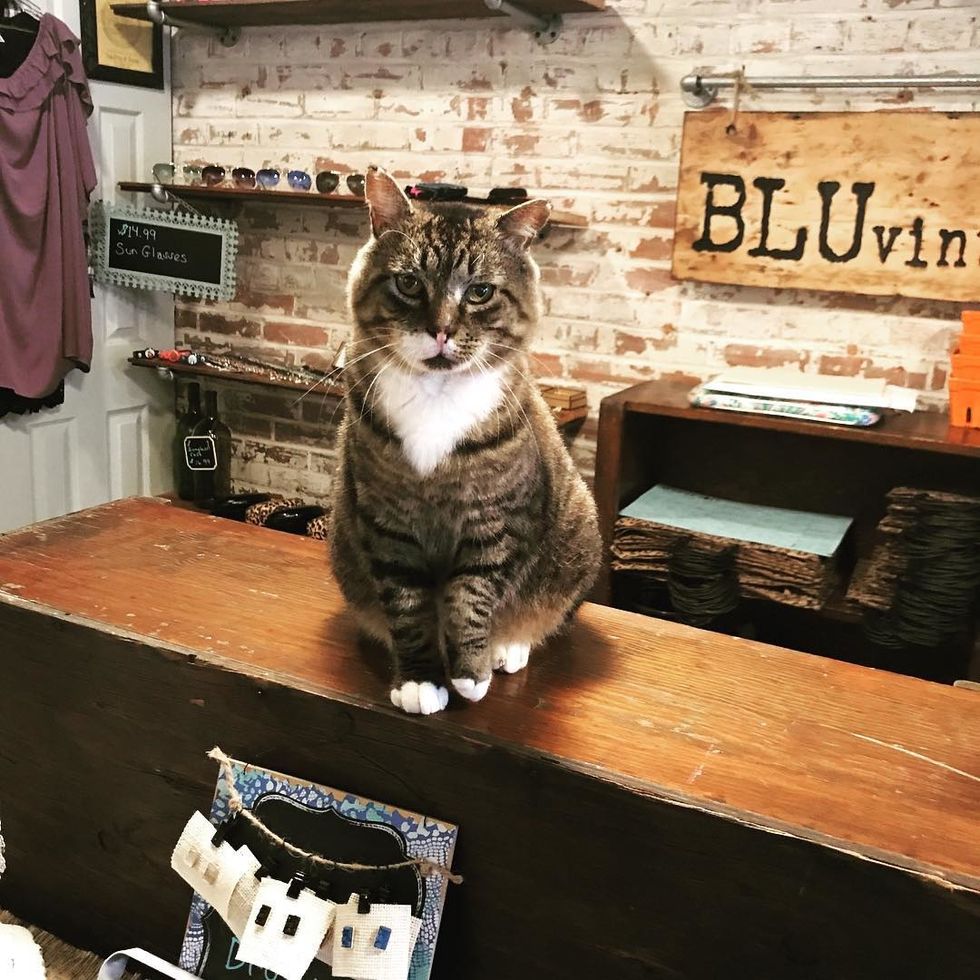 @larry_the_security_cat
Larry takes his job very seriously.
He likes to greet customers by the door and welcome them with cuddles and even kitty massages.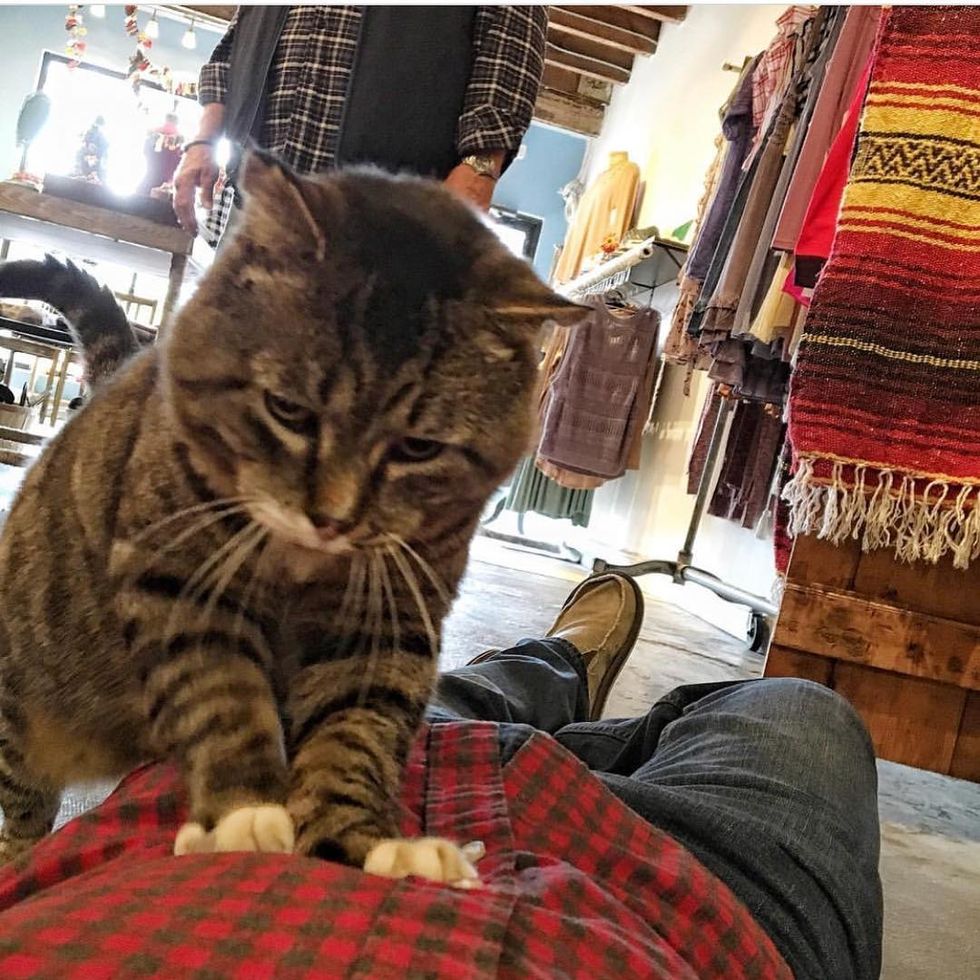 @larry_the_security_cat
He gives staff a helping paw when they work on the computer and watches them attentively while purring up a storm.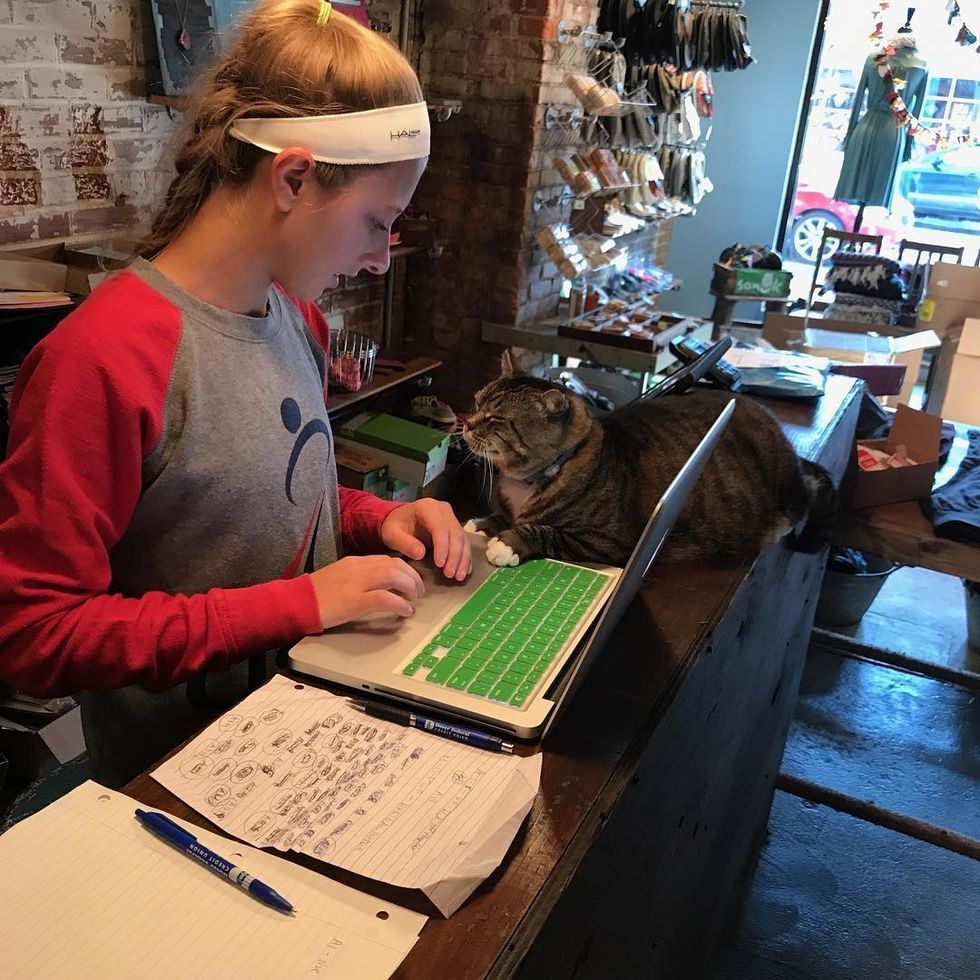 @larry_the_security_cat
Guarding his store and keeping all the critters at bay!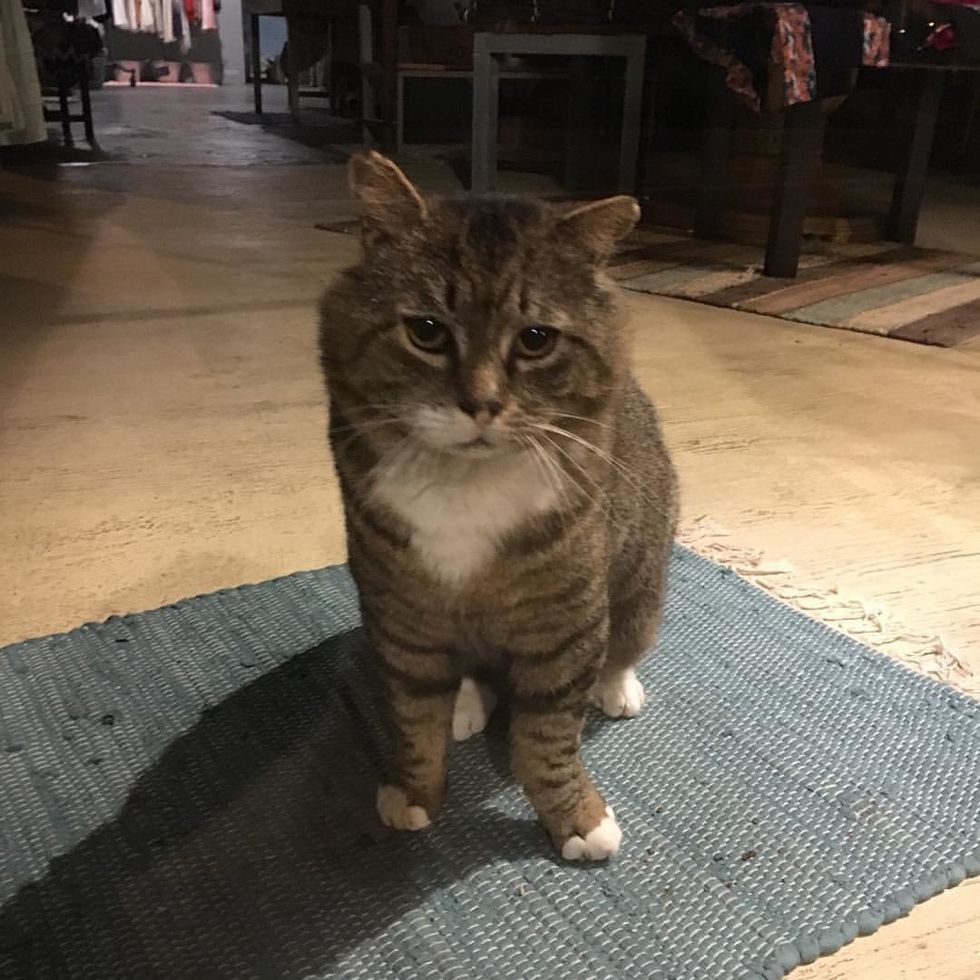 @larry_the_security_cat
Part of his responsibilities as the security cat is to lounge about, being Larry.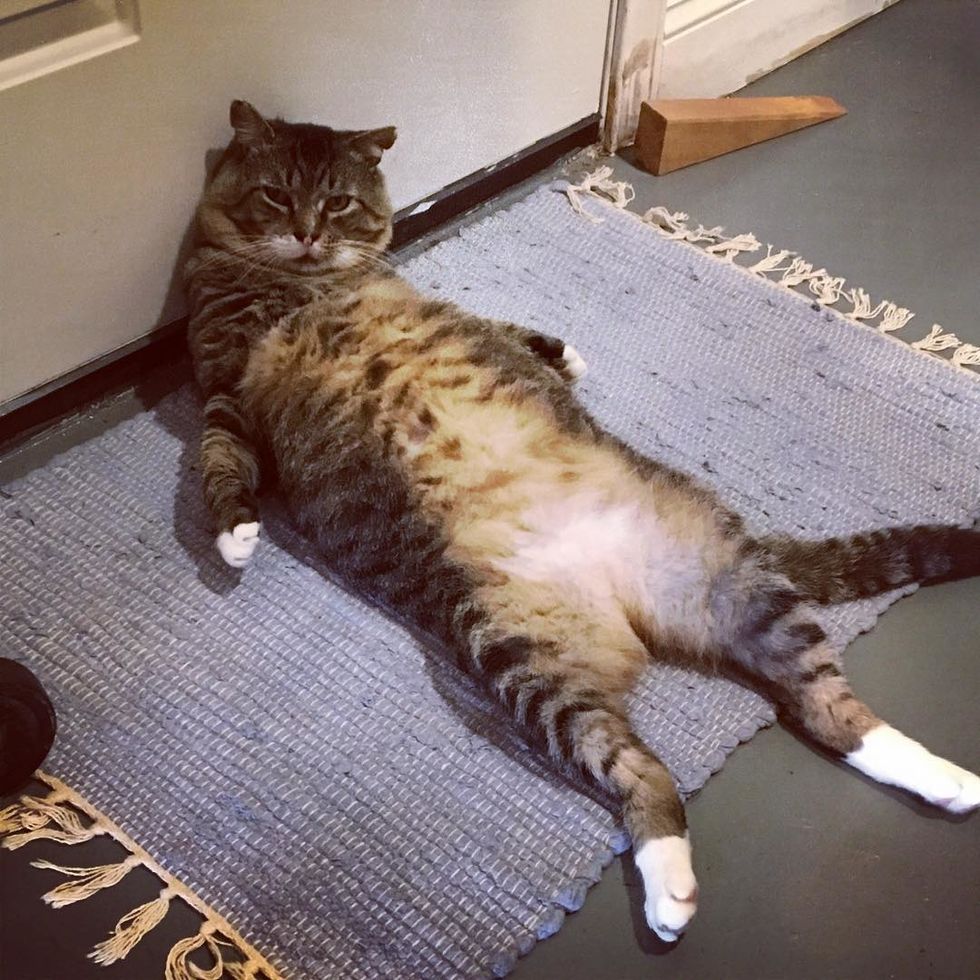 @larry_the_security_cat
"We raise money at the store to help local animals and have got another stray cat in another retail store ... so more animals the better," Theresa told Love Meow.
Larry surprises his customers when they find him lounging under a rack of dresses, purring away.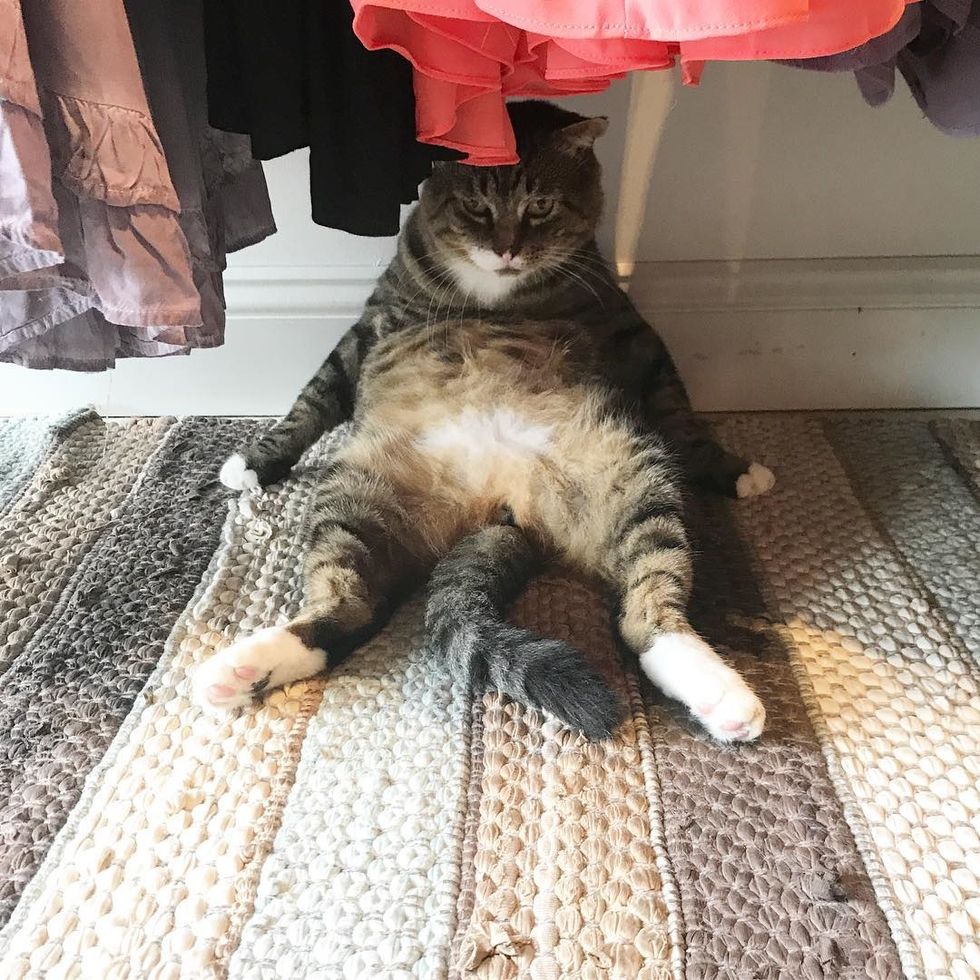 @larry_the_security_cat
Theresa gave the tabby boy a life he'd always wanted.

Now Larry is committed to guarding his forever human and the store as their very own security cat.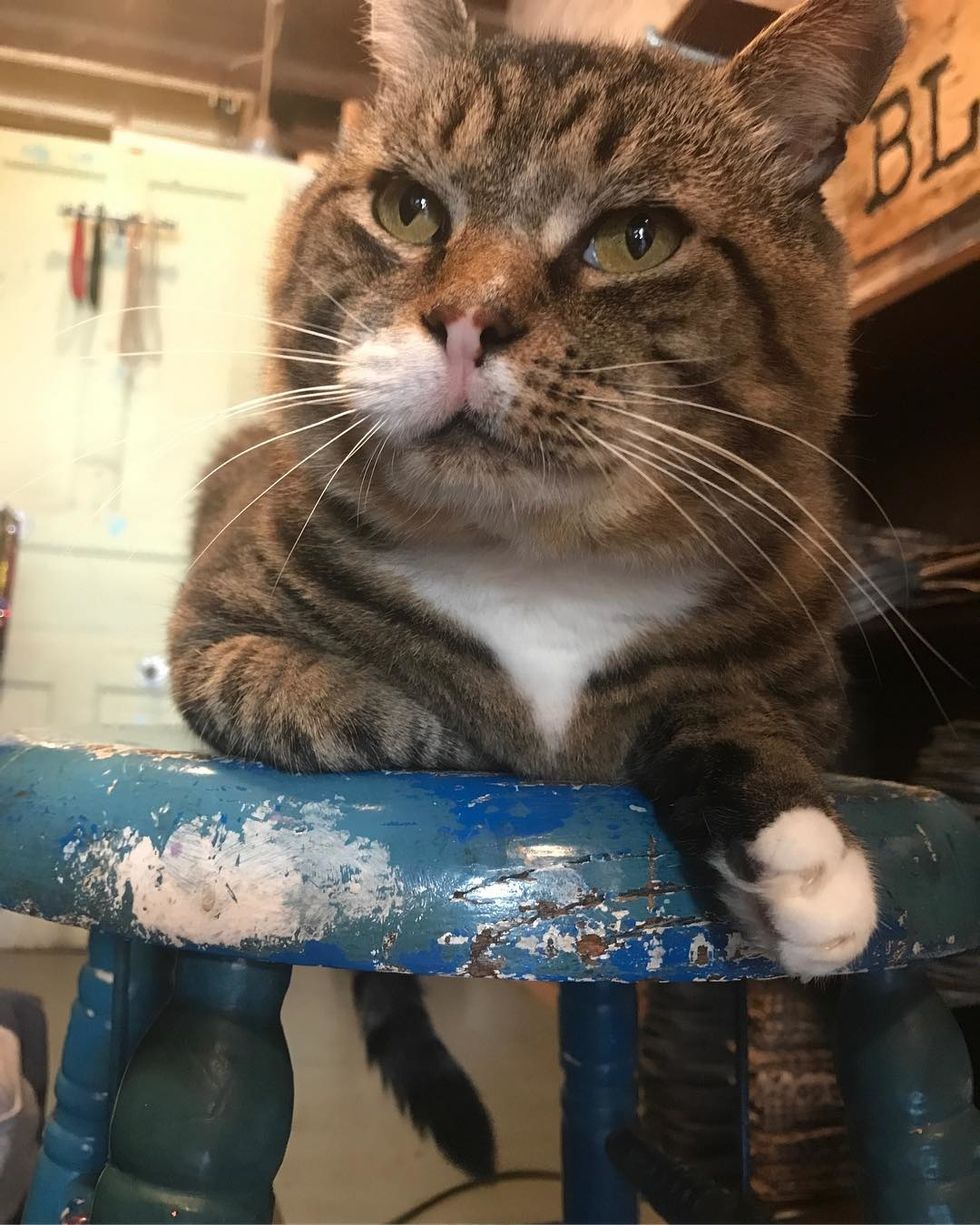 @larry_the_security_cat
He has his employees trained!
Part of his job :)
Share this story with your friends. Follow Larry the Security Cat on Instagram.
Related story: Ginger Cat Runs a Store for 9 Years and Has Never Taken a Day Off