This sweet cat mama brings her two kittens to meet a good friend. The absolute trust she shows is beautiful!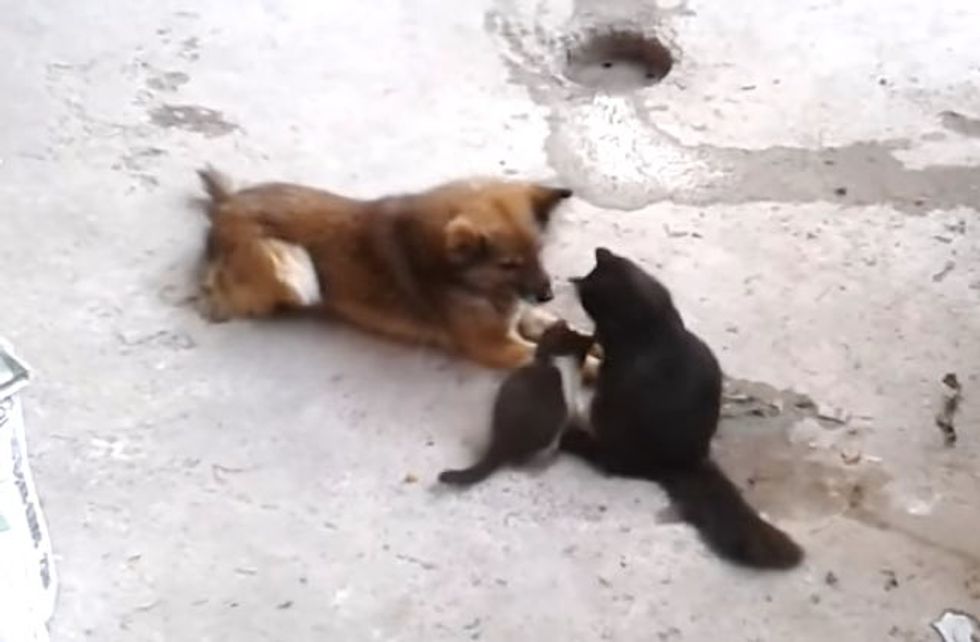 After a brief introduction, the momma cat walks to the side and leaves her babies with the dog. The playful canine buddy lays down on his side, gently playing with the kittens with his paws while mama watches from the sideline.
[Scroll down for video]
Cat mama lets her buddy babysit her kittens while she takes a break.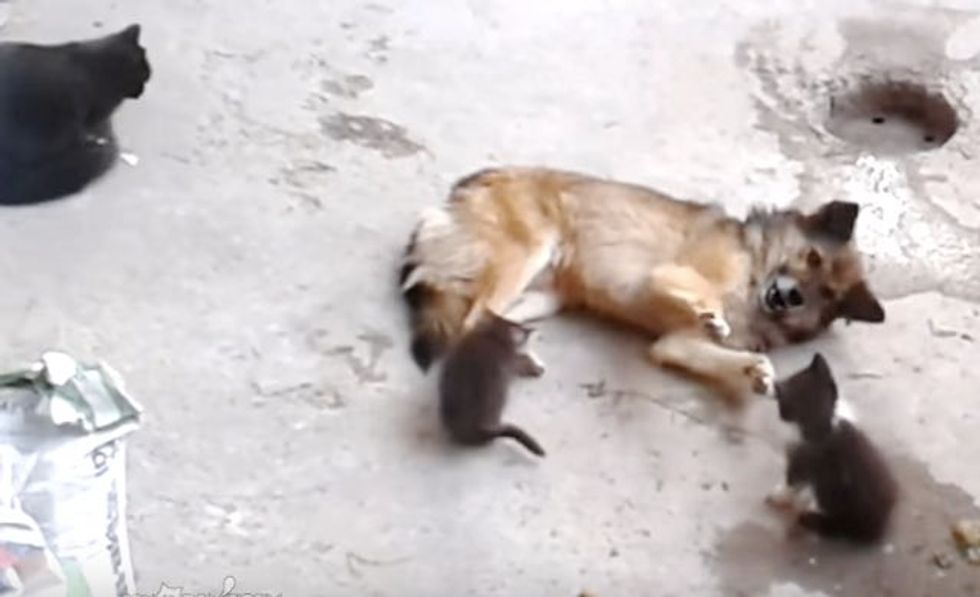 Now, it's mama's turn to play!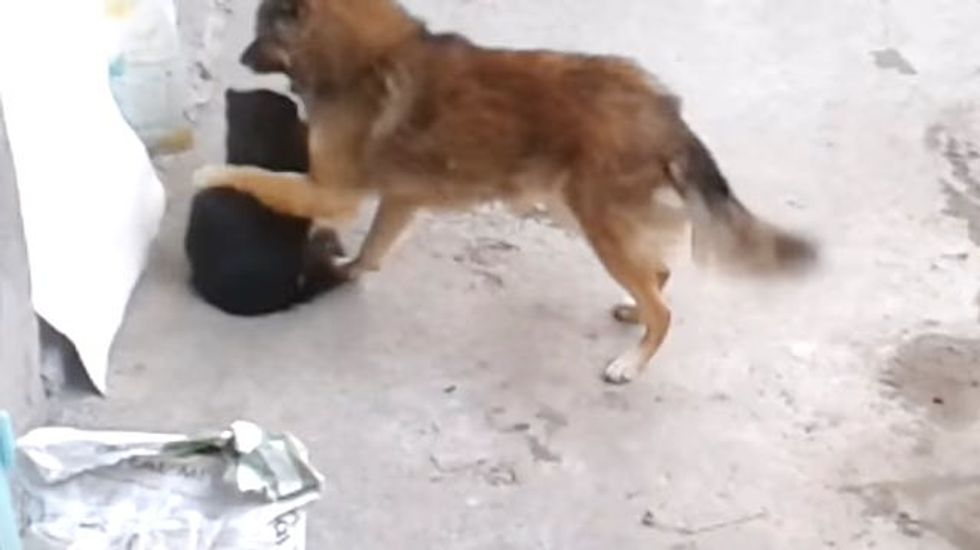 Watch the full video here:
What beautiful trust! Share this video with your friends!