A phone call left the volunteers from the RSPCA stunned after hearing that a cat has just given birth to her kittens 25ft up a tree. Keeping the kittens that high up can be dangerous if she was to get them down. The rescue went underway immediately.
"We received a call on Monday, 3 September by a concerned member of the public who had spotted mum and a small kitten poking their head out of a nook in the tree in Littleover, Derby.
After knowing the cat and her kittens were too high to reach, Sarah Burrows RSPCA Trainee Inspector called the fire department right away. "Firefighters from Derbyshire Fire and Rescue Service attended the scene and used ladders to climb up the tree and then place the kittens in a cat carrier…. Mum ran off, but then returned for the kittens and she was also caught and placed in the carrier," RSPCA wrote on their website.
They named the mother cat, Squirrel. The furry family of four are doing fine and being cared for by fosterers.
Cat mama gave birth to her 3 kittens 25ft up a tree: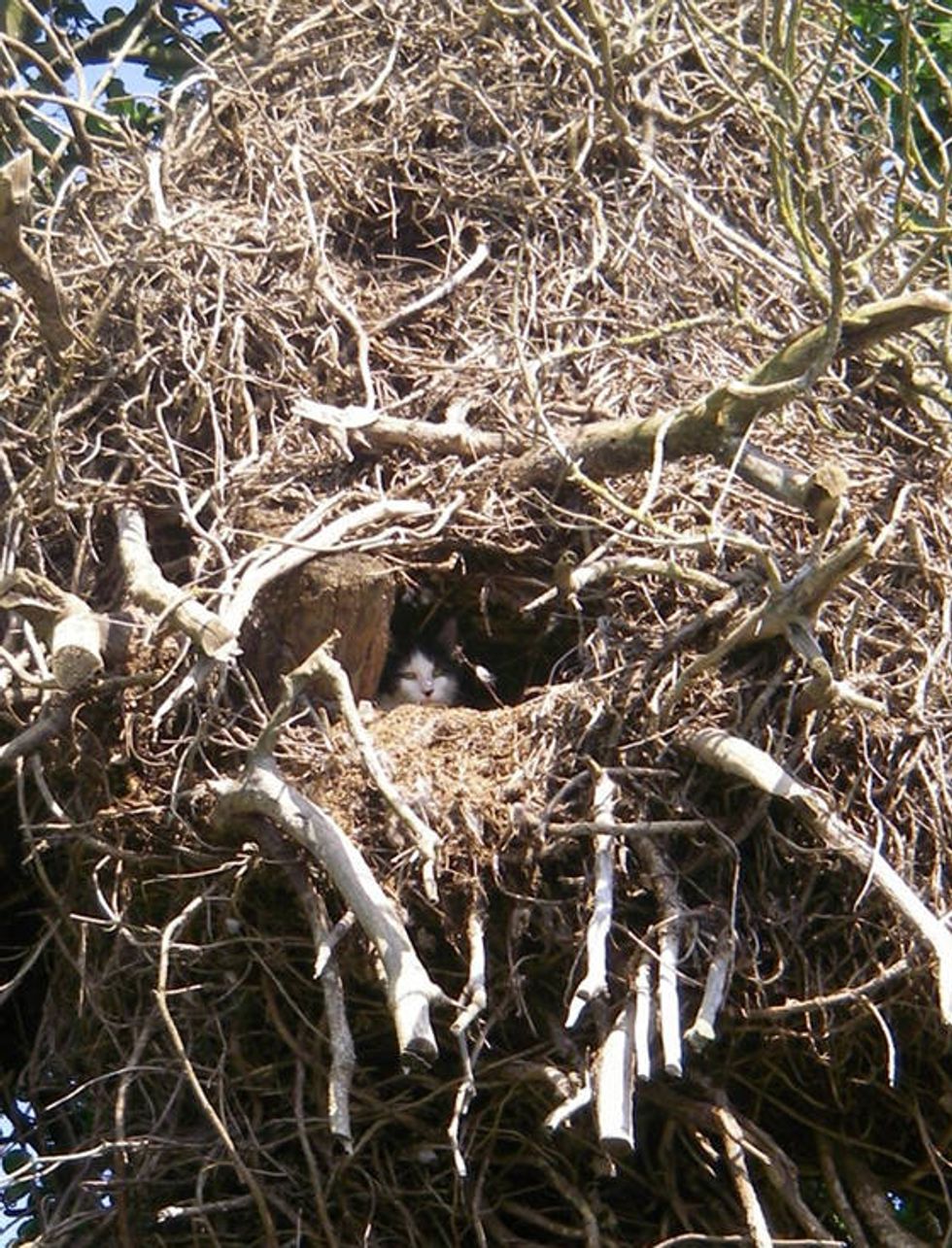 Now rescued and being cared for by their foster parents