A cat mother had been without food for four days, drinking only water from the toilet to keep herself and her litter of kittens alive. She and her tiny furry ones survived and were eventually rescued.
"A hoarder had abandoned 17 cats and done a midnight move. There were two nursing moms... these 3-week old kittens belonged to one mom," said Natasha, the foster mom.
"I wasn't planning on fostering again so soon... I had a feeling I should take them. Maybe 'someone else' would not step in. In reality, foster homes are in short supply. I am glad stepped up – it turns out they didn't have a place to go... Annex Cat Rescue's Karen and Toronto Cat Rescue's Jen stepped in when no-one else would and used every resource including their own friends to help these cats. The rescues of Toronto and the foster homes are all full... the reason I stepped up."
Matilda (Mattie) the cat mama has had a long journey but she never left her kittens off her sight. "Despite being abandoned, she is happy, trusting and seeking her second chance. She is young (we guess about 1.5 years old) with great potential and social graces. She was a wonderful mom to Maverick, Scamp, Rogue, Gypsy, Minx and Jinx."
Just a few days ago, Matilda went to have her spay surgery to her forever home and will be ready for her forever loving home (Thanks to Natasha for the updates). All the kitties will also get adopted into loving homes soon.
The furry ones abandoned in an apartment, now saved.
Mama is a hero for keeping her kittens alive despite the fact that she didn't have food for 4 days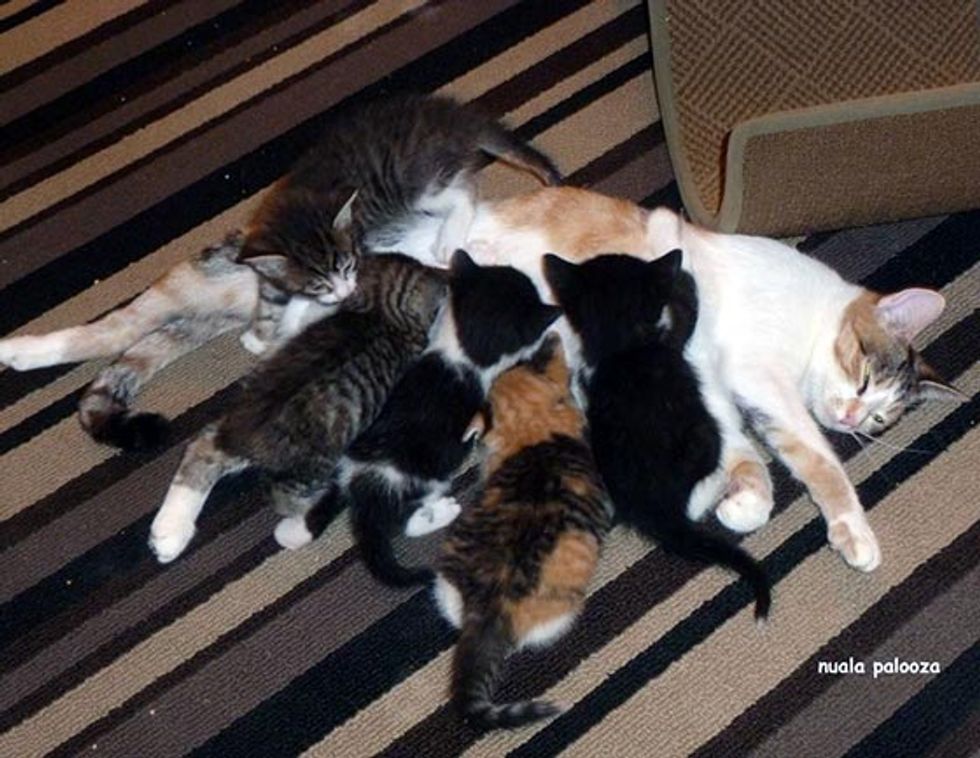 Mommy taking a break after nursing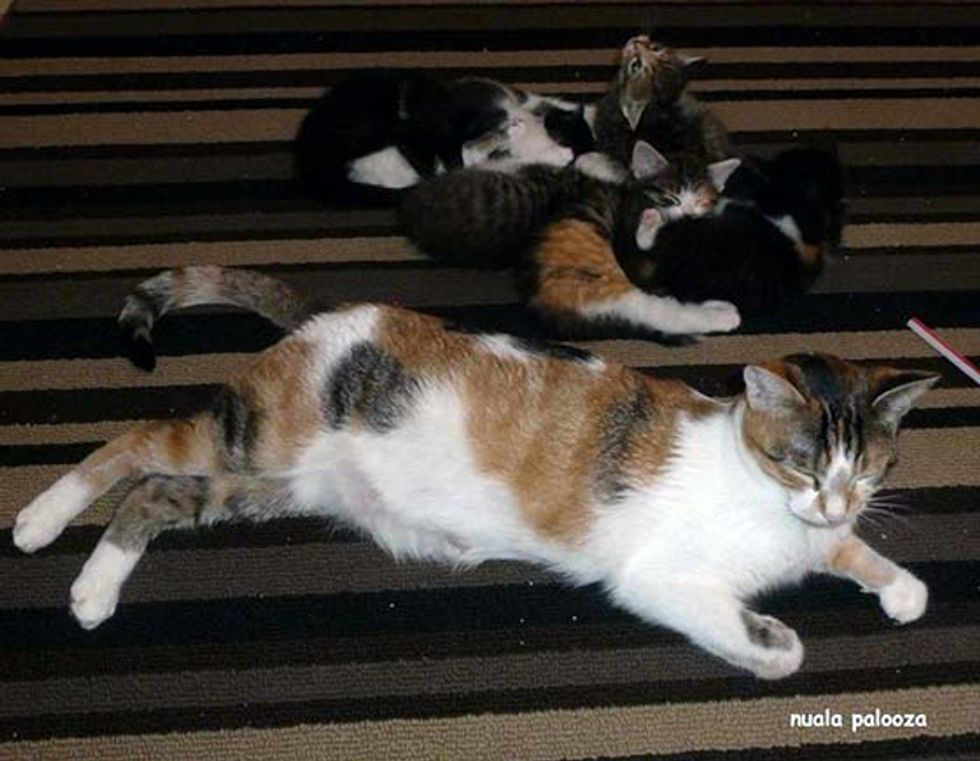 Sleepy kitties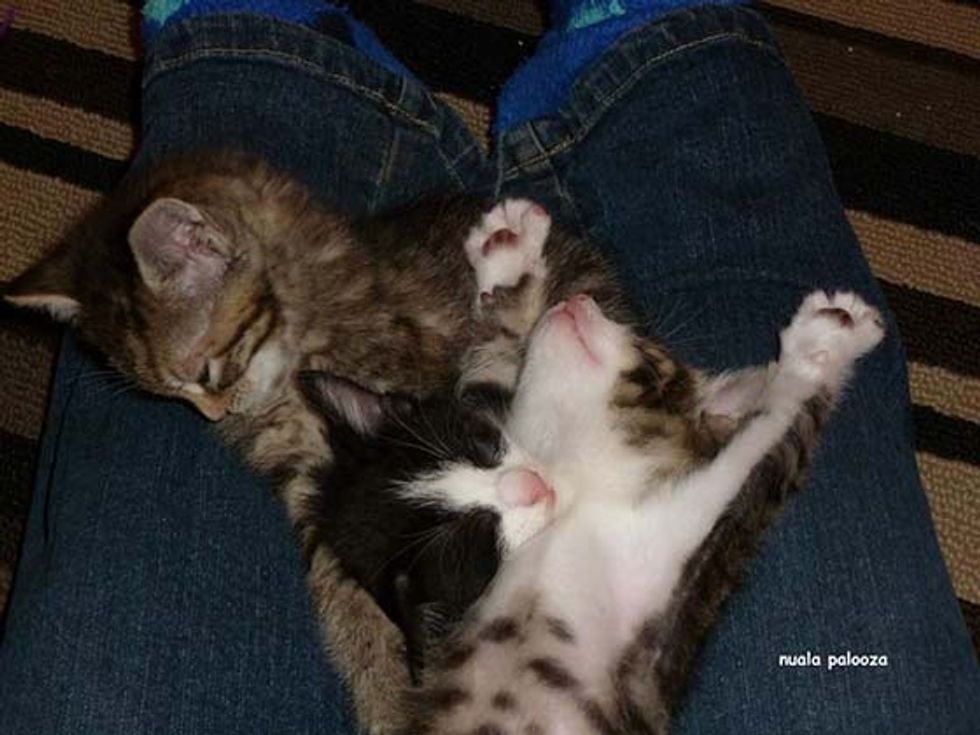 They will be adopted into good homes soon!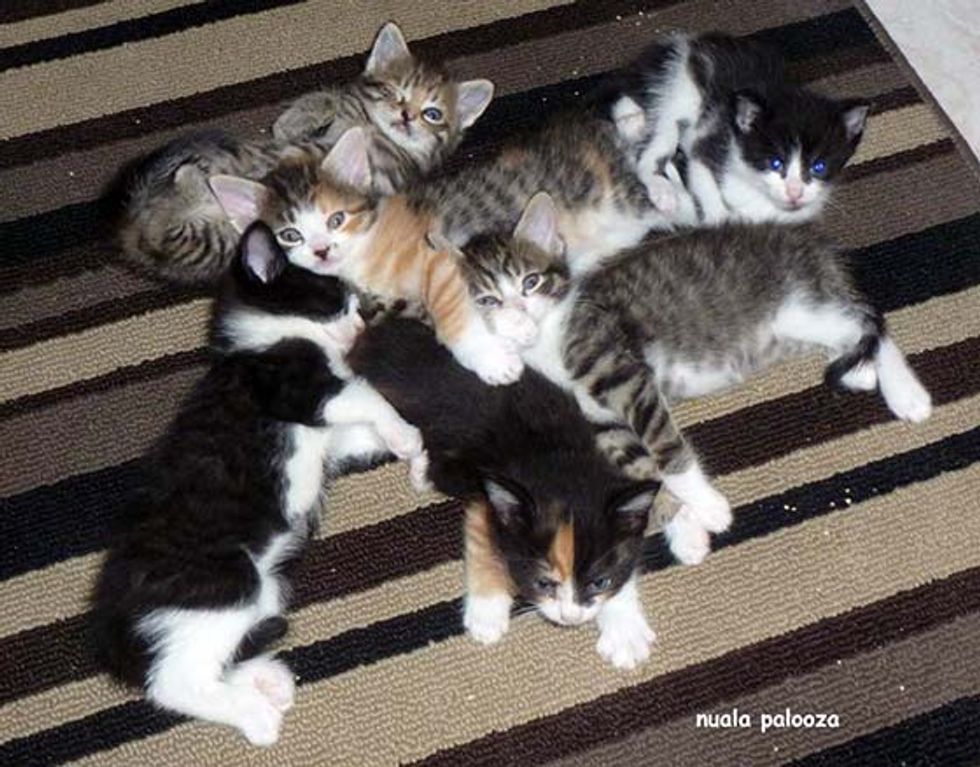 Matilda getting spayed and ready for her forever loving home.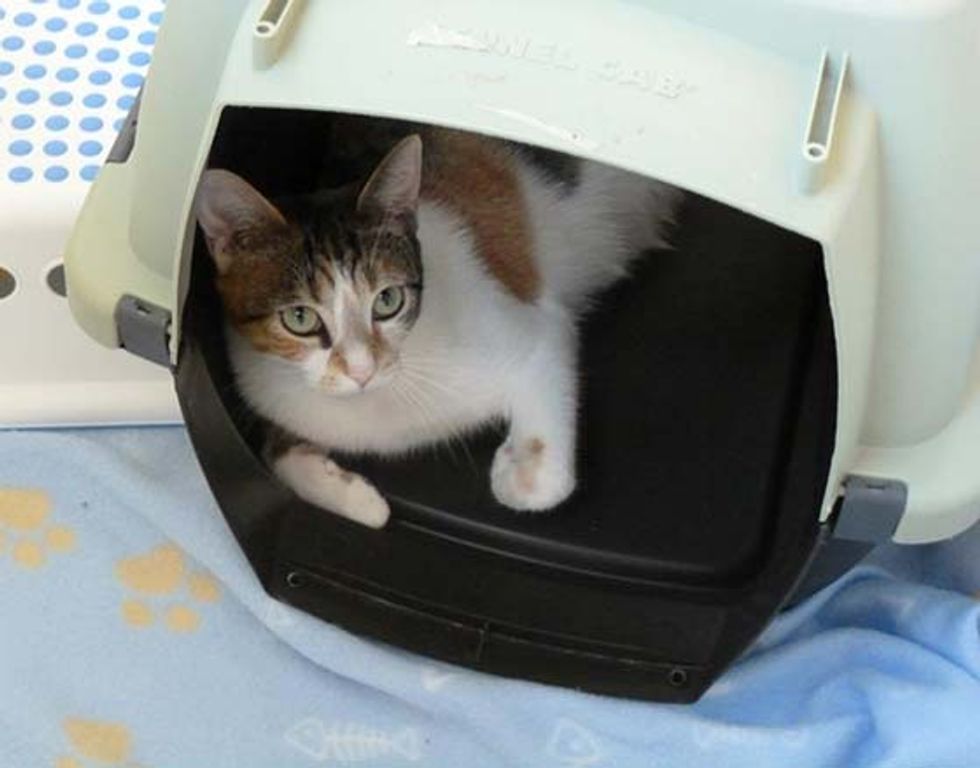 Photos courtesy of Natasha. Follow their story on Facebook and The Kitten Kaboodle blog.