A foster volunteer took in an expectant cat mom just in time so that her kittens could be born in a safe, warm place, away from the cold.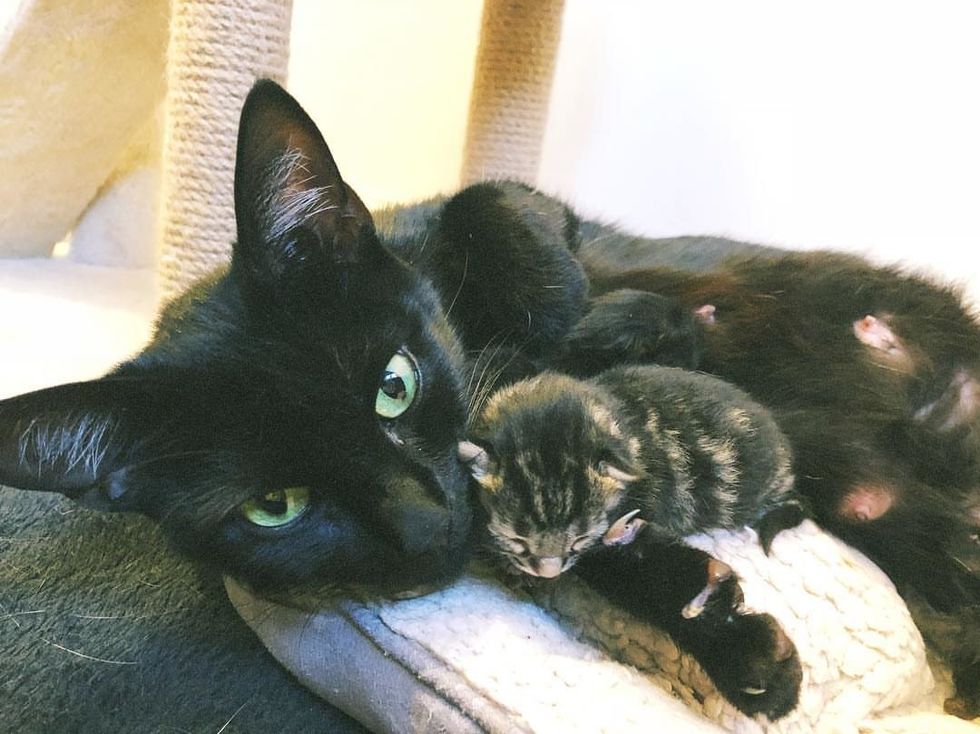 @familieswithwhiskers
A beautiful black cat was turned to a rescue group, Wellcat, in Birmingham, England, when the "owners" were no longer interested in her. She was heavily pregnant and desperately needed a foster home. According to the rescue, this would be her third litter.

Emily Jayne, a foster volunteer, immediately offered to help. She named her Winter, and the sweet kitty quickly settled into her foster room. "She really warmed up to us and has the cutest purr ever. She almost sounds like a dolphin," Emily shared with Love Meow.
"If mama Winter hadn't been rescued, she could have had to face bringing this beautiful family up in these extreme temperatures, as she had tried with her previous litters."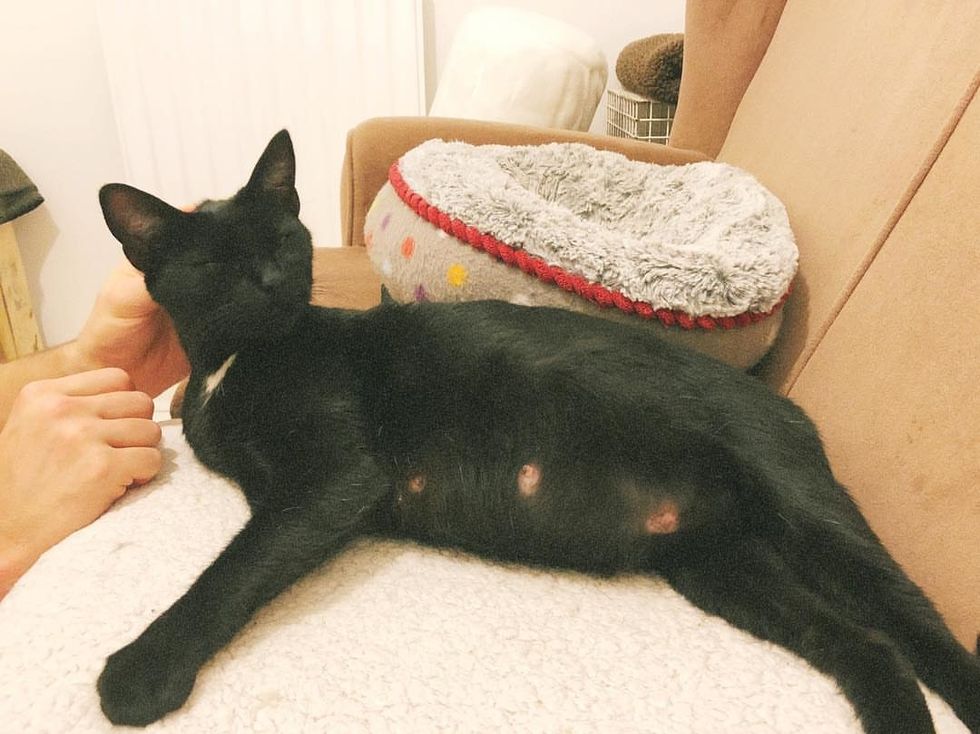 @familieswithwhiskers
"We don't know her circumstances or the challenges she faced but all we know is that she has had too much heartbreak and we are privileged to be able to offer her family a safe and warm place to blossom."

About 2.5 weeks after Winter arrived, Emily came home to the sound of newborn kittens.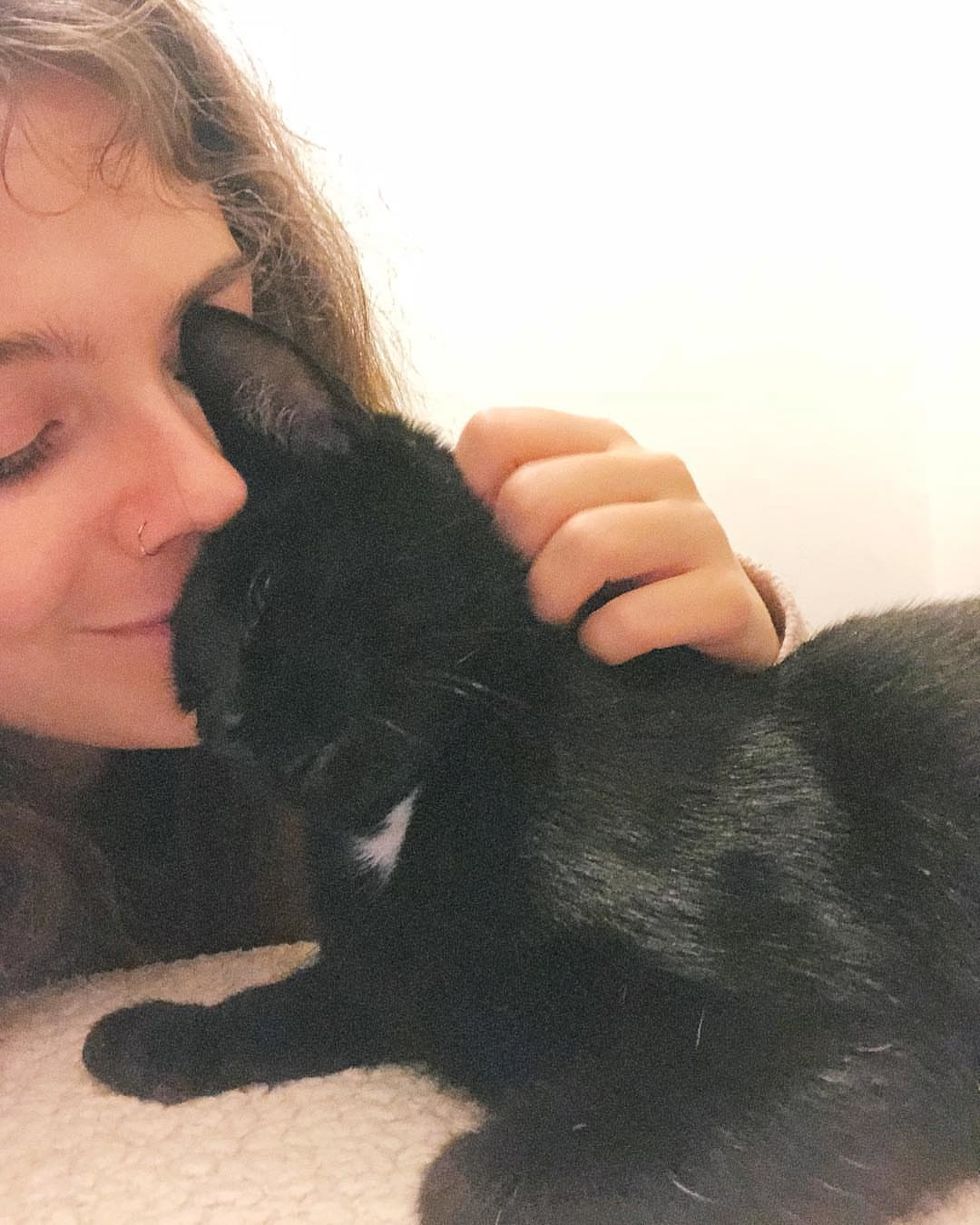 @familieswithwhiskers
Winter brought four little beautiful babies into the world — three gorgeous black kittens and one adorable tabby.
Since the beginning, she has been so devoted and committed to her kittens that she's always by their side, catering to their every need.
"She's a really proud mama who just doesn't stop purring!"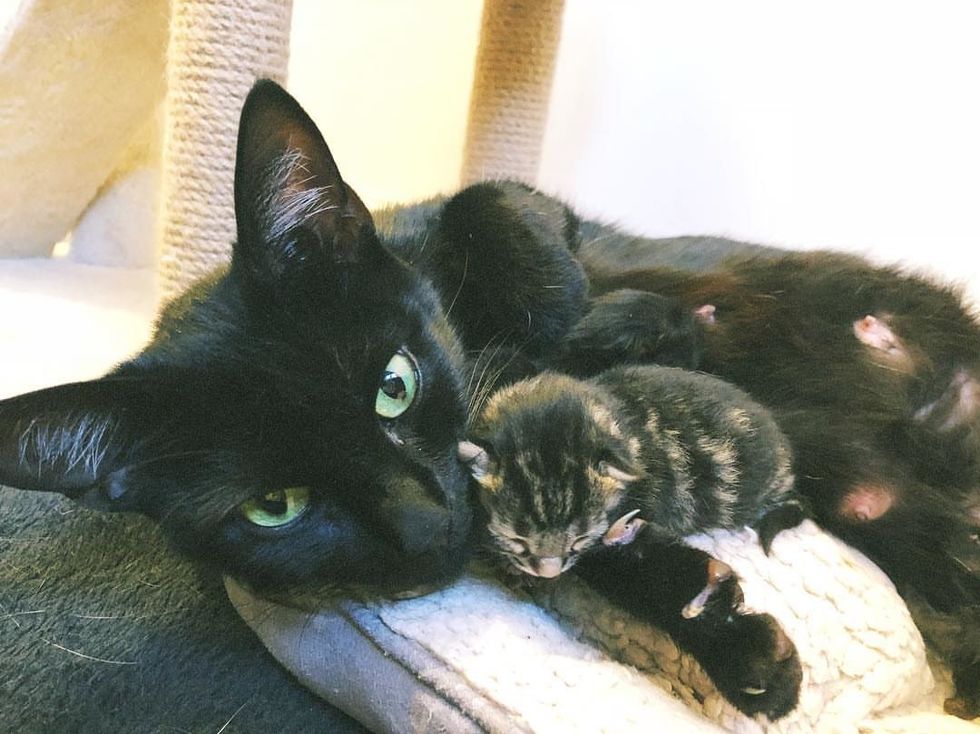 @familieswithwhiskers
Besides being a doting mom, she adores her foster parents and will purr up a storm every time they enter the foster room.
"This girl is one of the sweetest kitties, one of the most affectionate and trusting, I've ever met. We're very lucky to get to help this girl out," Emily said.
After living a life of uncertainties and braving the unknown elements of the outdoors, Winter is happy and content, purring alongside her kittens in their comfy bed.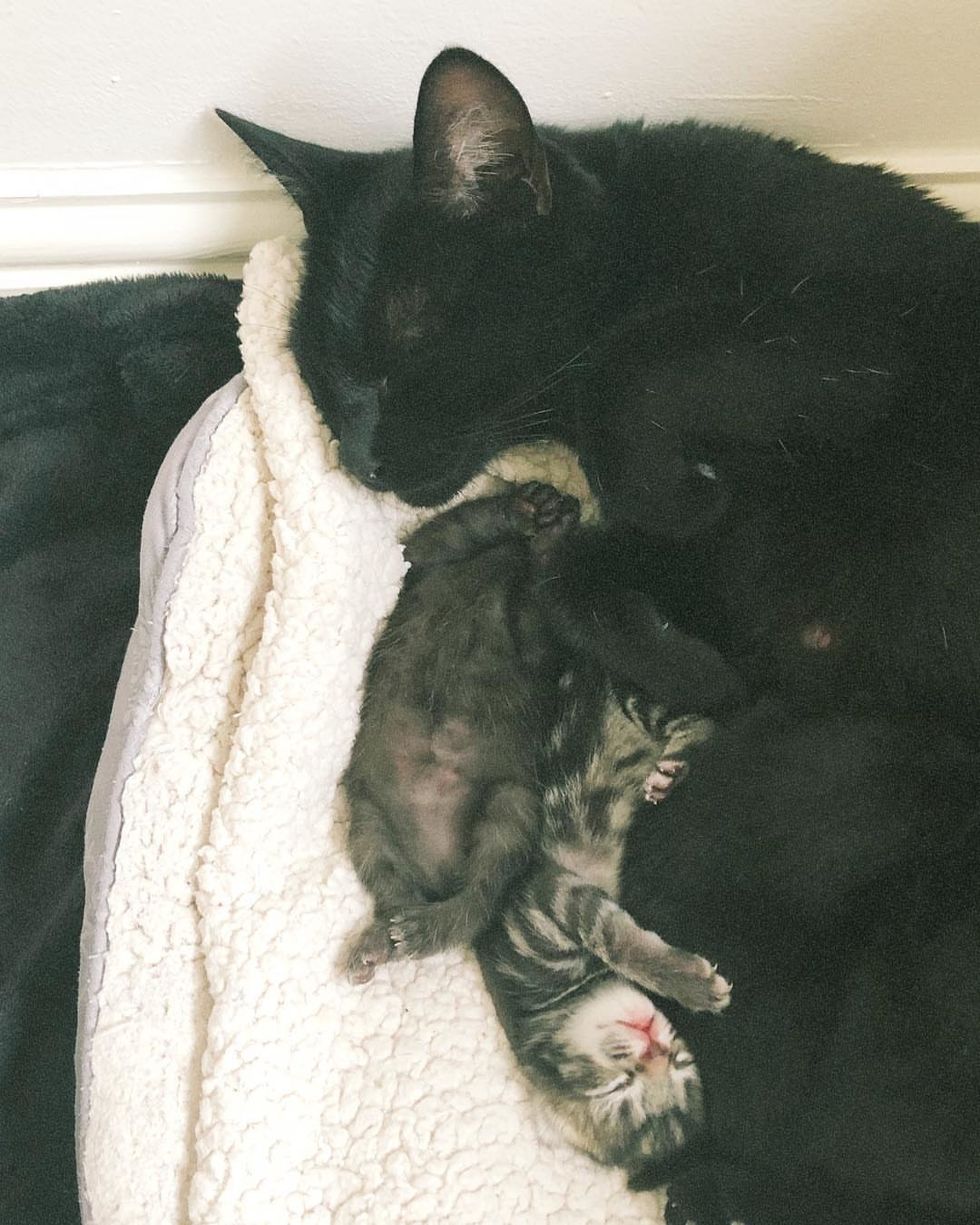 @familieswithwhiskers
The kittens are named Maggie, Tabitha (tabby), Ivy, and Robin (the runt).
Watch Winter's rescue journey in this video.
Cat rescued just in time so her kittens can be safe from the coldyoutu.be
Maggie is the chunkiest kitty and has quite the personality to match. Tabitha is very adventurous and is fascinated by anything that moves. Ivy is a real cuddler, a lap cat in the making.

Robin, the runt of the litter was just half the size of her siblings and needed extra supplemental care.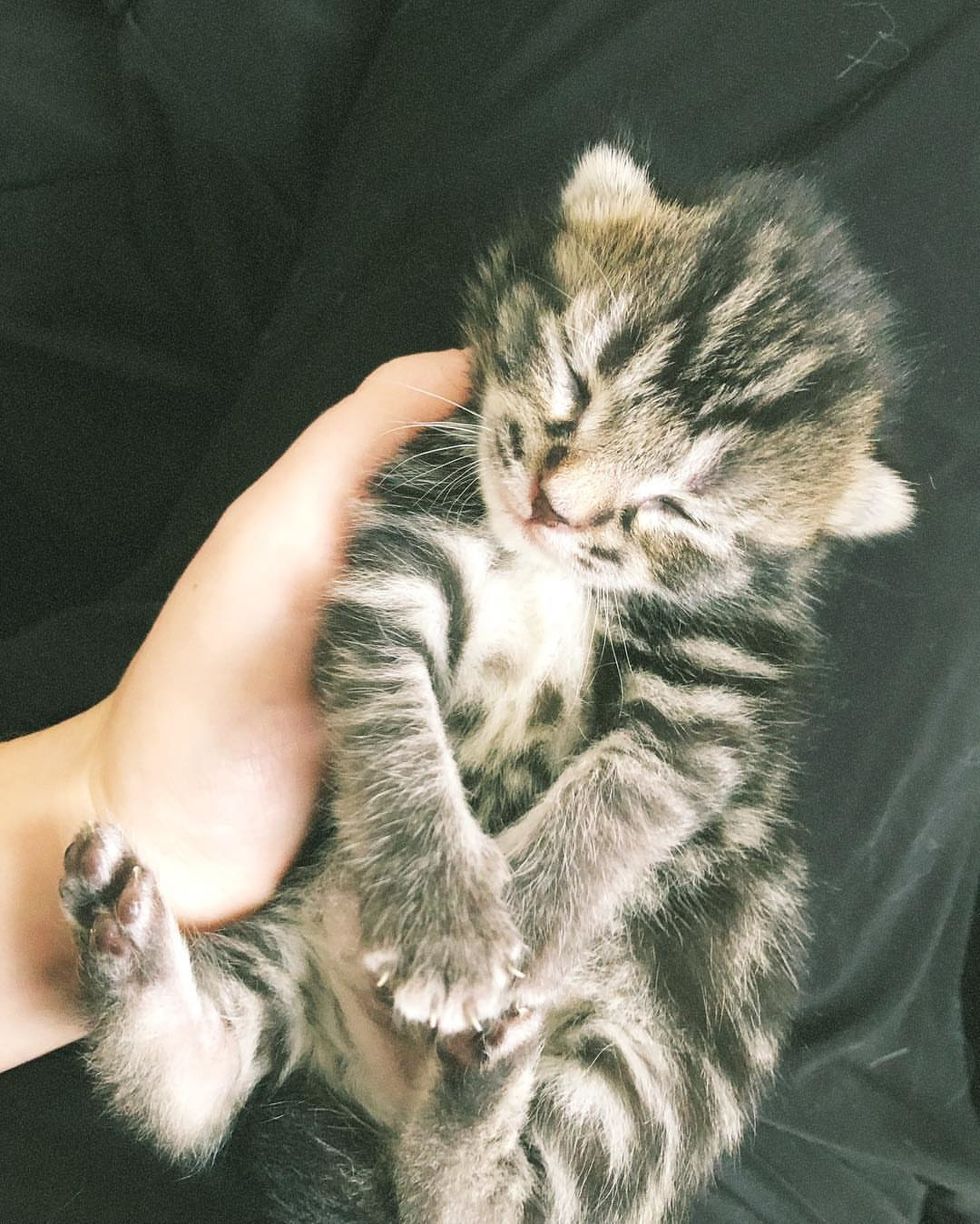 @familieswithwhiskers
"She has had a bit of a fight and has us worried for a little while but with some extra bottle feeds and cuddles she's putting on weight and growing like crazy," Emily said.

"This girl has completely stolen our hearts. She's still a lot smaller than her (super chunky) sisters, but she's catching up at her own speed and breaking hearts as she goes."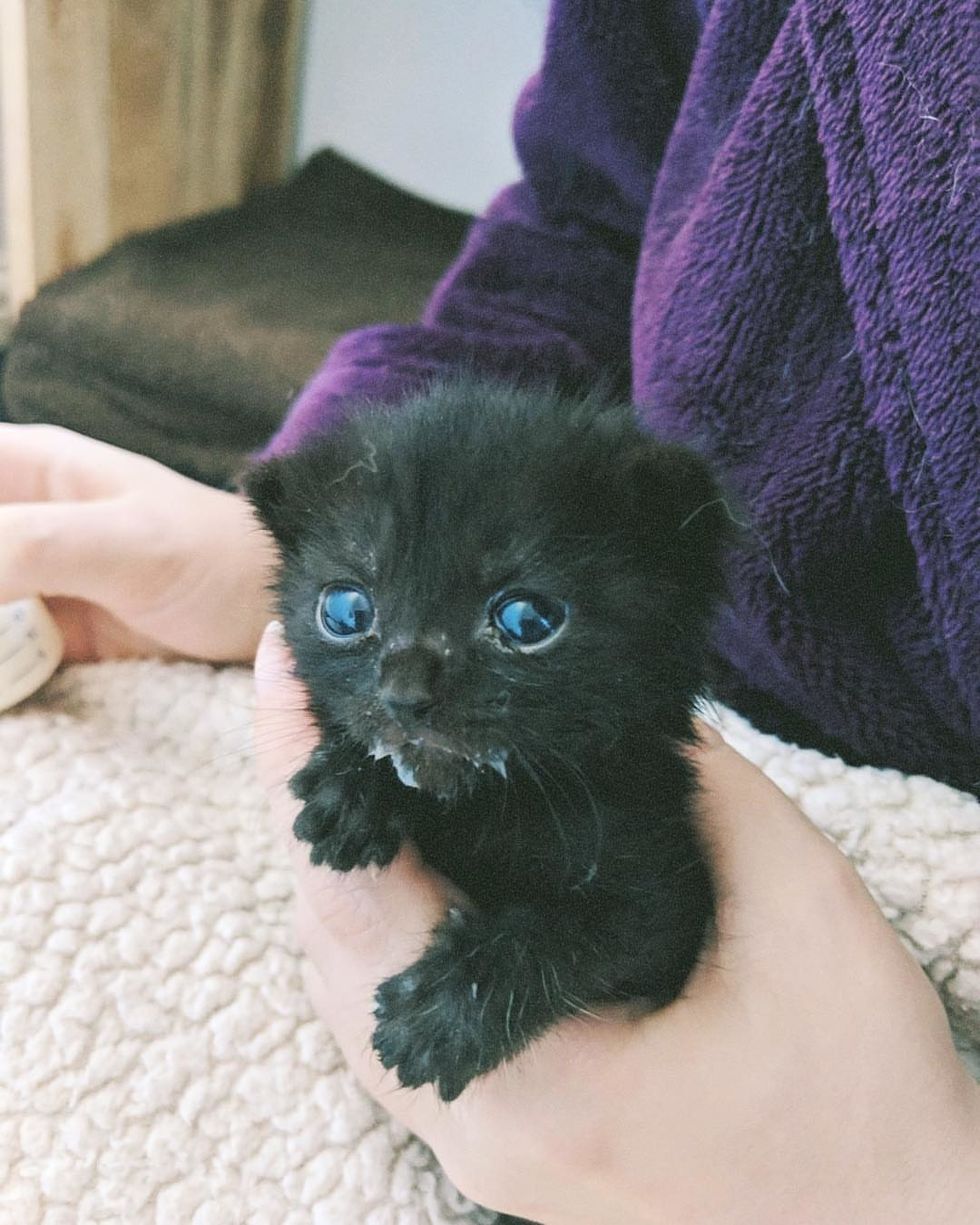 @familieswithwhiskers
Once the kittens are big enough, they will be spayed and put up for adoption, and mama Winter will officially retire from motherhood.
She deserves a forever home and a great life where she will be loved and spoiled.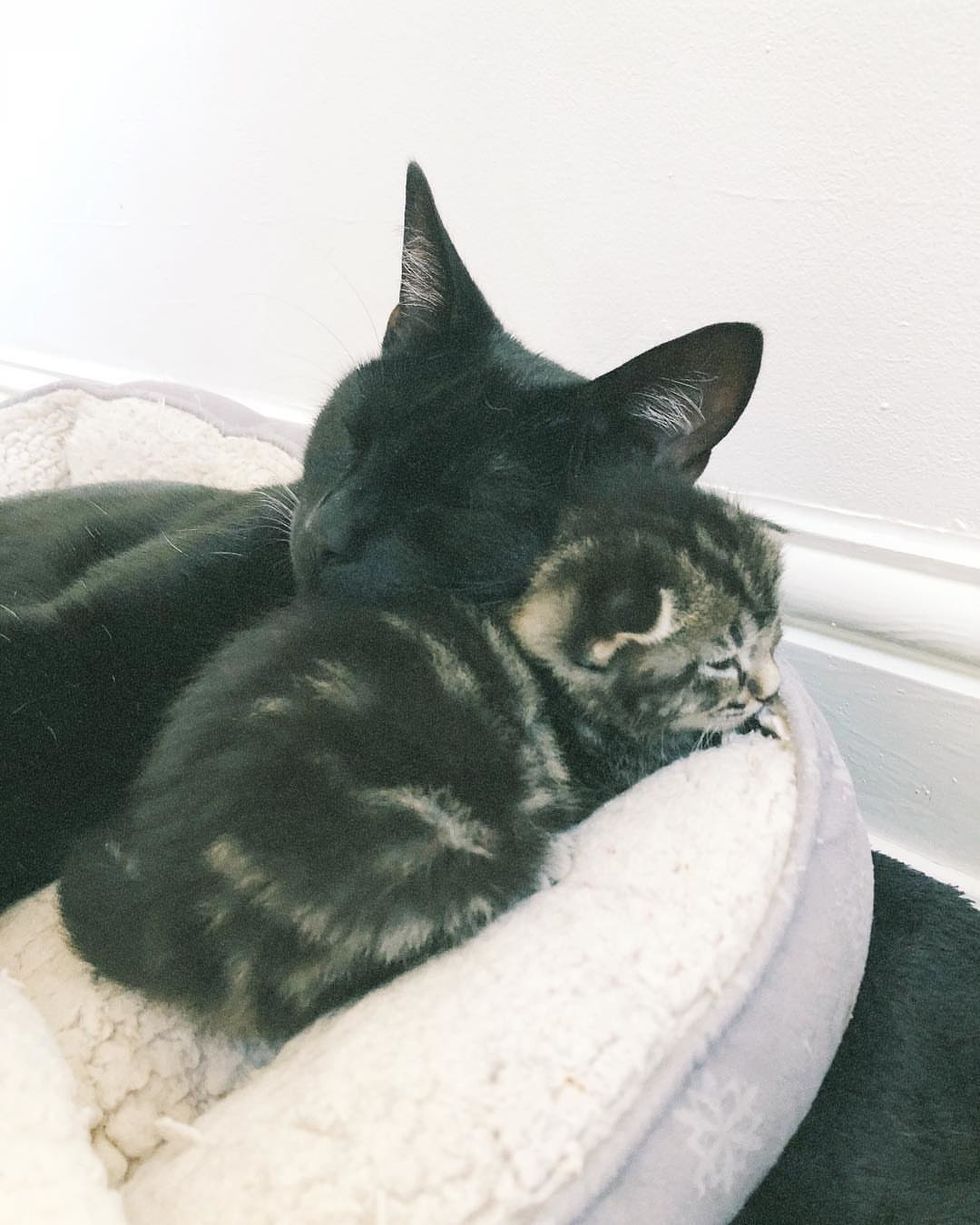 @familieswithwhiskers
Follow updates on Winter and her kittens on Instagram @familieswithwhiskers.
Related story: Cat Brings Her Kittens to Man Who Helped Her and Gave Her Food - She Won't Let Him Go