This cat is about 25 years old and always looks for love and pets. His meow is getting a bit raspy over the years but this sweet kitty is happier than ever.
Meet Bill Gates!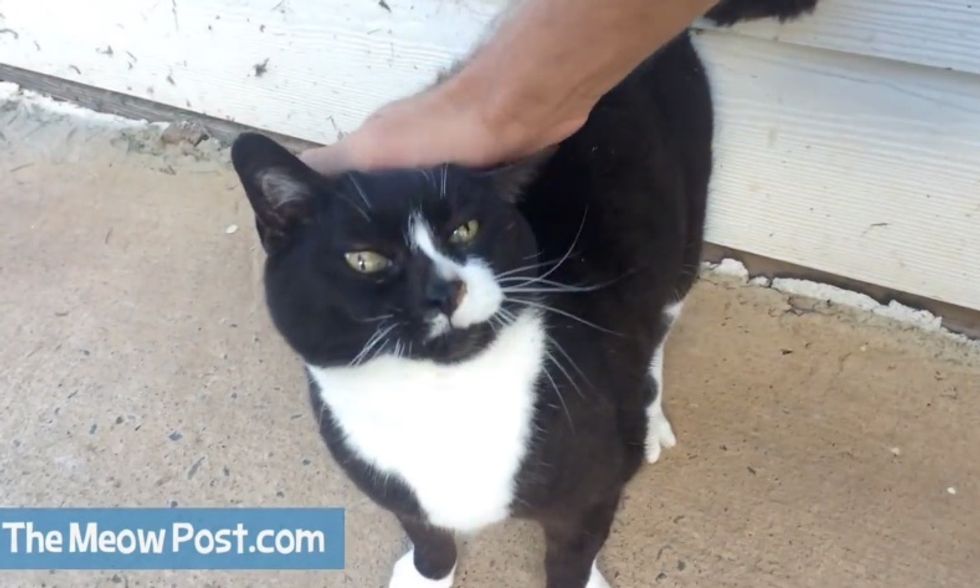 YouTube
Bill Gates the tuxedo has lived over two decades with his loving family. He enjoys a good chat with his humans. When he talks, it gets everyone's attention. It's quite an unique meow. [Scroll down for video]
According to the Meow Post, his meow started to change a bit a few years ago, and now it sounds a bit like he has a scratchy throat but to Bill, he sounds wiser than ever.
Nothing makes him happier than spending time with his family at a local ranch in Cottage Grove, Oregon.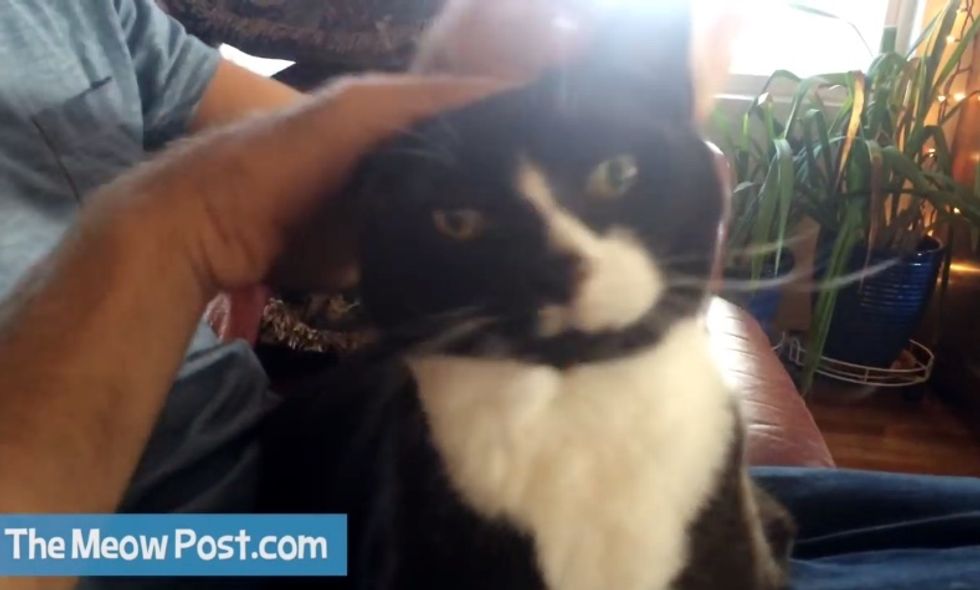 YouTube
When his human came home to visit, Bill welcomed him by the door and hopped on his lap for some love and cuddles.
Watch the video and hear his meow:
What a love bug! We hope Bill has many many happy years ahead of him.
A 31 year old kitty, who chose his human 26 years ago, is still going strong.
Share this cute video with your friends!
Related story: Cat Found a Home at 20, Two Years Later, He Has So Much Love to Give