A baby squirrel monkey was rejected by his family, but found a cat to be his new mom.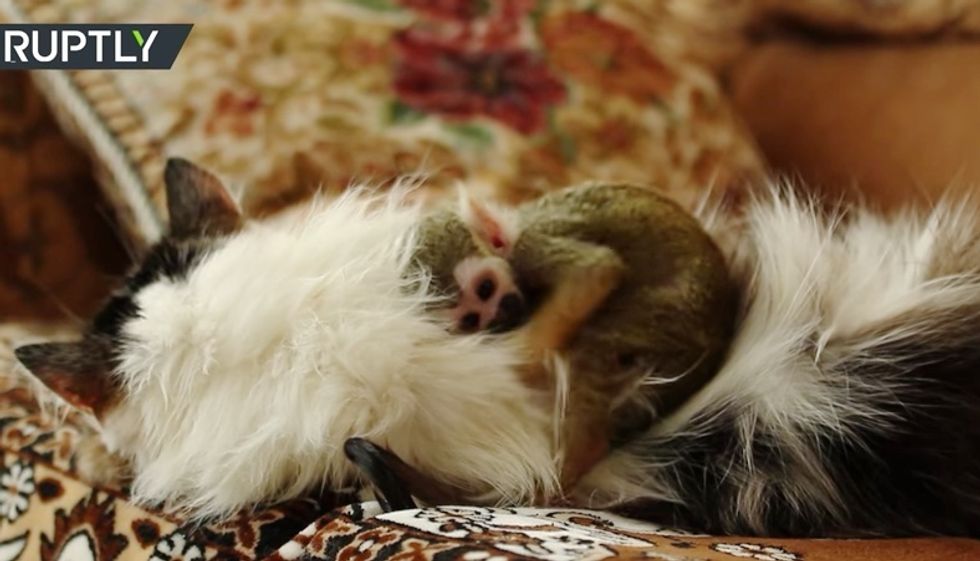 YouTube/ RT
A baby squirrel monkey was orphaned at a young age, struggling to survive. A fluffy cat took to the little monkey and became the protective and loving mother he ever had.
Primate babies are sensitive to cold, so in order to save the little monkey, they introduced him to the cat whose motherly instinct kicked in and began to care for him like her own.
Baby monkeys hold onto their mothers for protection, and now the kitty provides the monkey the love and security he needs to survive.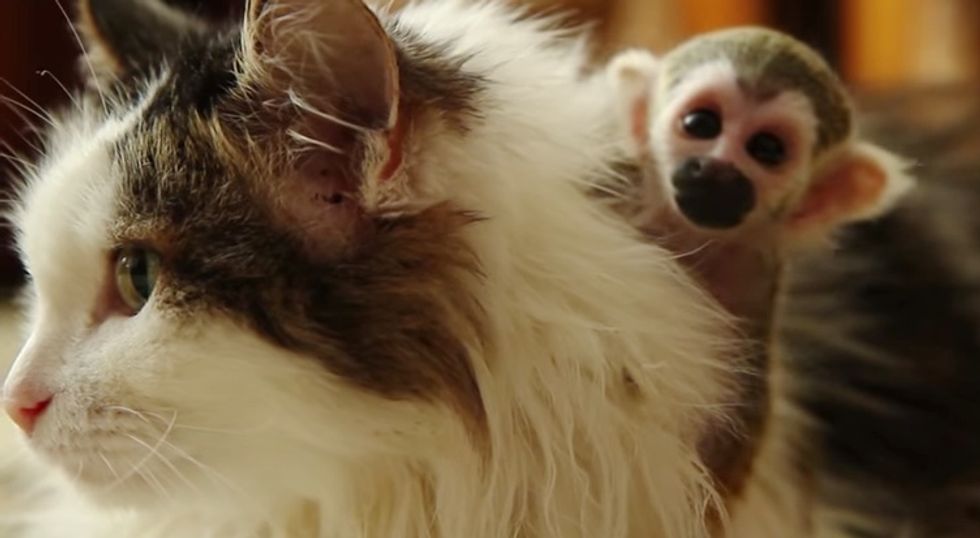 YouTube/ RT
The kitty carries the squirrel monkey on her back around the house, and naps with him. Meanwhile, the baby gets bottle fed by the caregivers around the clock.
With the kitty's help, the squirrel monkey is thriving.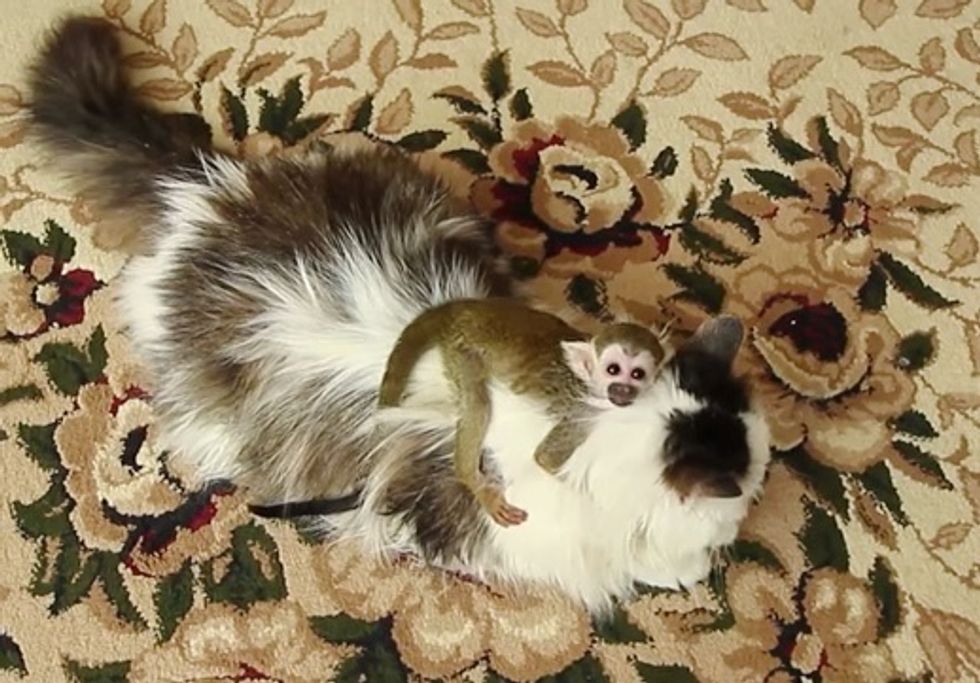 YouTube/ RT
Kitty mama carrying her baby on her back, showing him the world.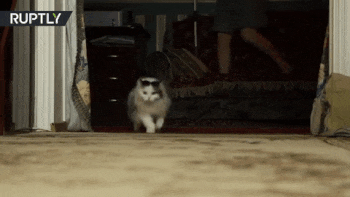 YouTube/ RT
Watch the full video here:
Share this story with your friends.
Related story: Stray Cat Saves Baby Bobcat who Lost His Own Mother