Toby the cat walked 12 miles back to his original home, the place he loved so much, but only met with heartbreak.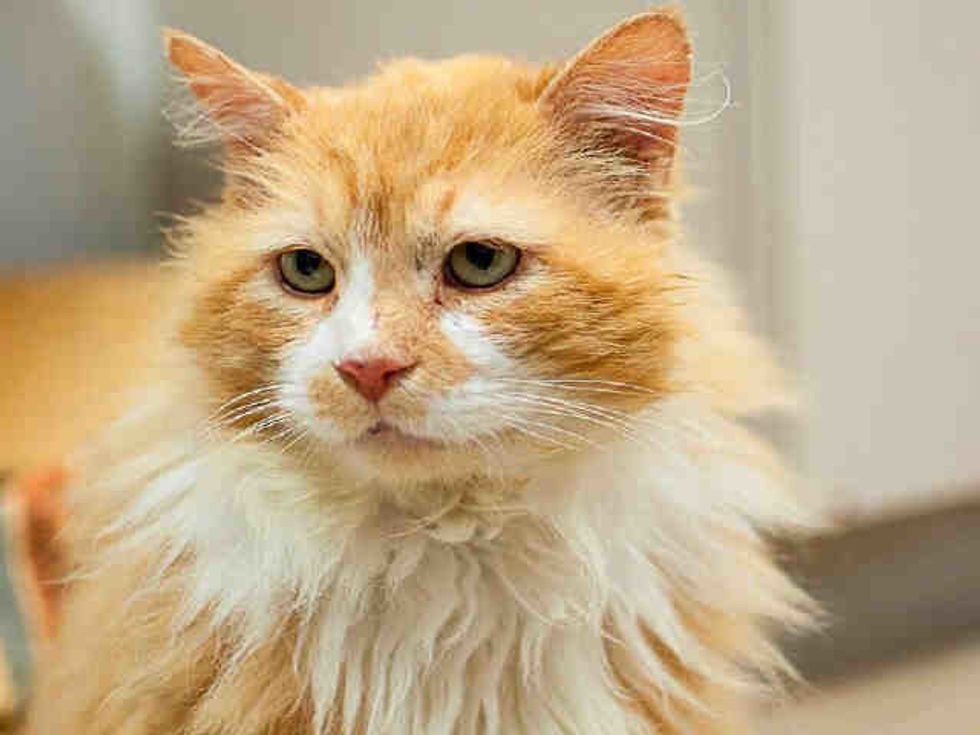 SPCA of Wake County
The 7-year-old ginger cat found himself rehomed to another family after his former owners no longer wanted him.

A few weeks ago, Toby decided to leave and walk 12 miles (19.3 km) back to the place that he was familiar with. When he showed up at the house, the people that he loved, brought him to a shelter and asked staff to have him euthanized.
The shelter couldn't do it and contacted SPCA of Wake County, a no-kill shelter in Raleigh, North Carolina, to ask if they could rescue him and help him find a new home.
"Of course we said, 'Yes!'," SPCA said.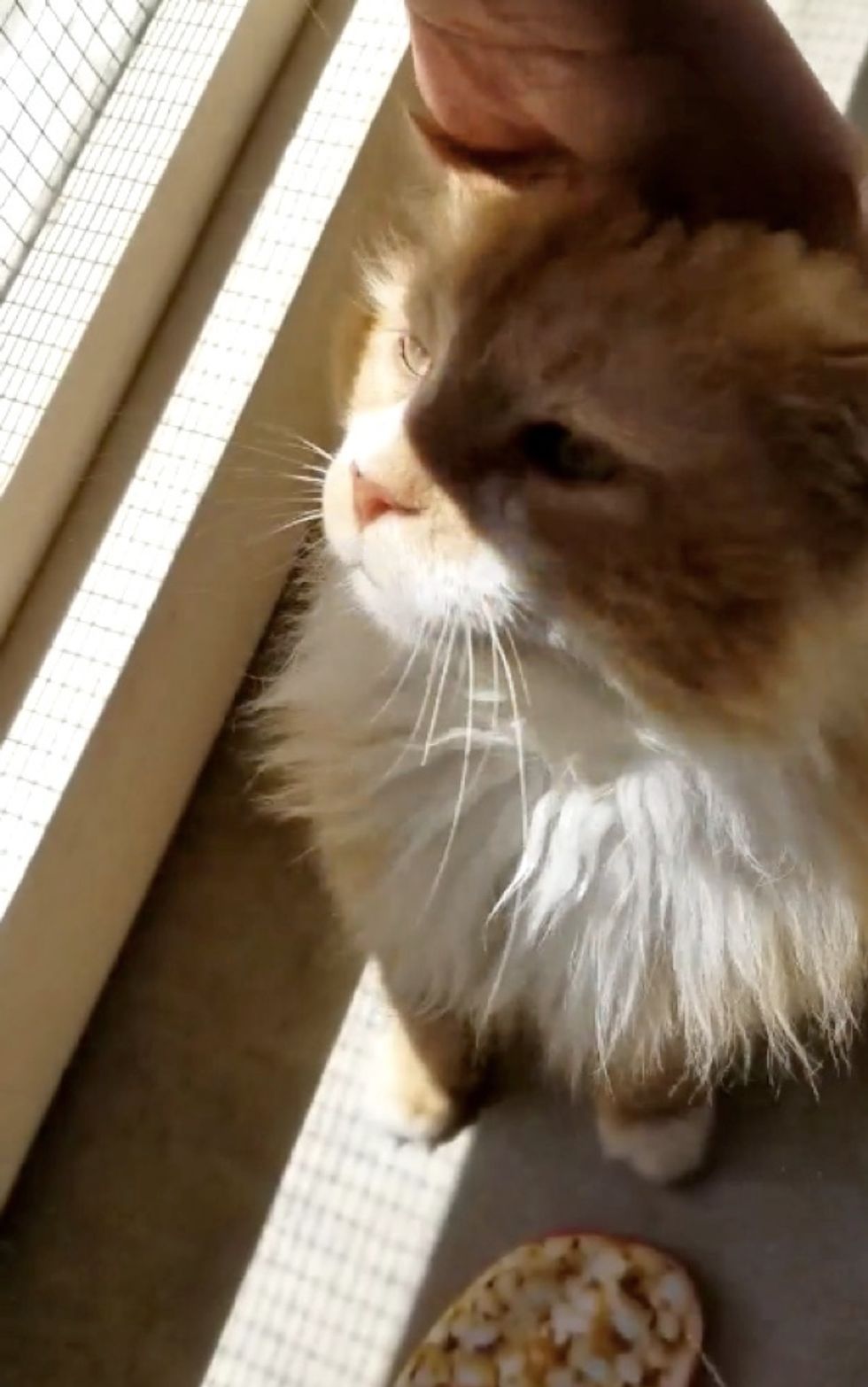 Toby At SPCAKellie Wester
The sweet ginger boy was tested positive for Feline Immunodeficiency Virus (FIV), so he joined the other FIV cats in their very own FIV suite while awaiting his forever loving home.
He was eager to be loved when there were visitors around.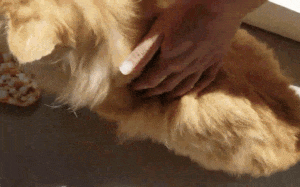 Toby and His feline buddy At SPCAKellie Wester
Staff described him as a "cuddly boy with lots of love to go around." He loved all the pets that he could get and enjoyed playing with toys.
The ginger boy would walk up to his human friends for attention and some much-needed head snuggles.
Toby wanted a family that would love him every single day and share their beds and personal space with him.

The shelter posted his story on social media, hoping the right home would come along.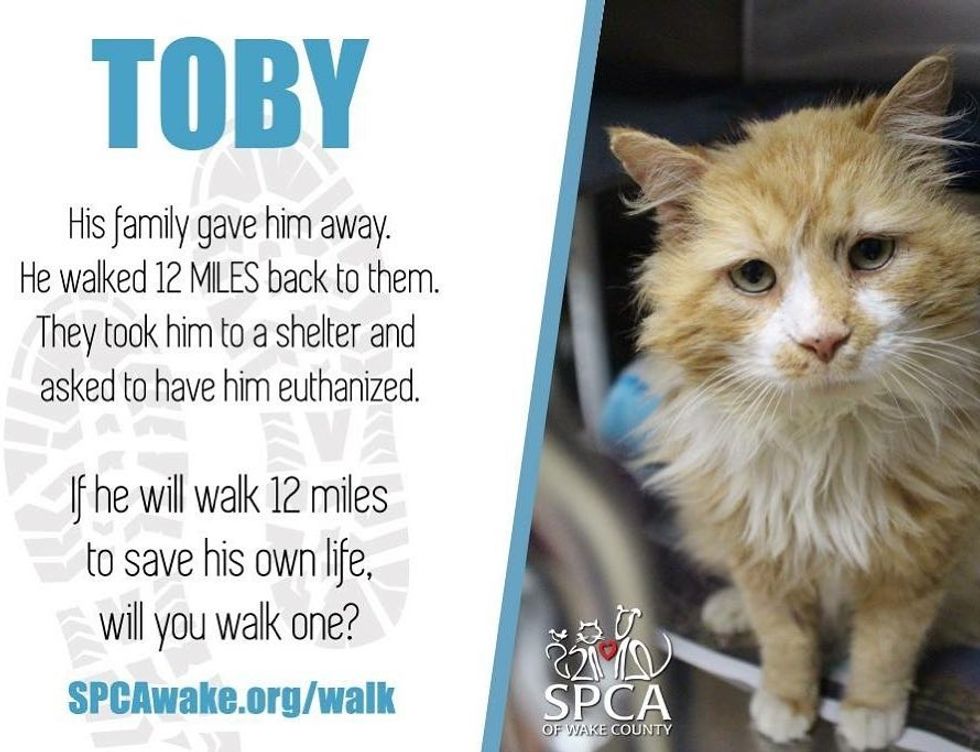 Original Post shared on SPCA of Wake County's Facebook PageSPCA of Wake County
Last Friday, Toby's wish came true!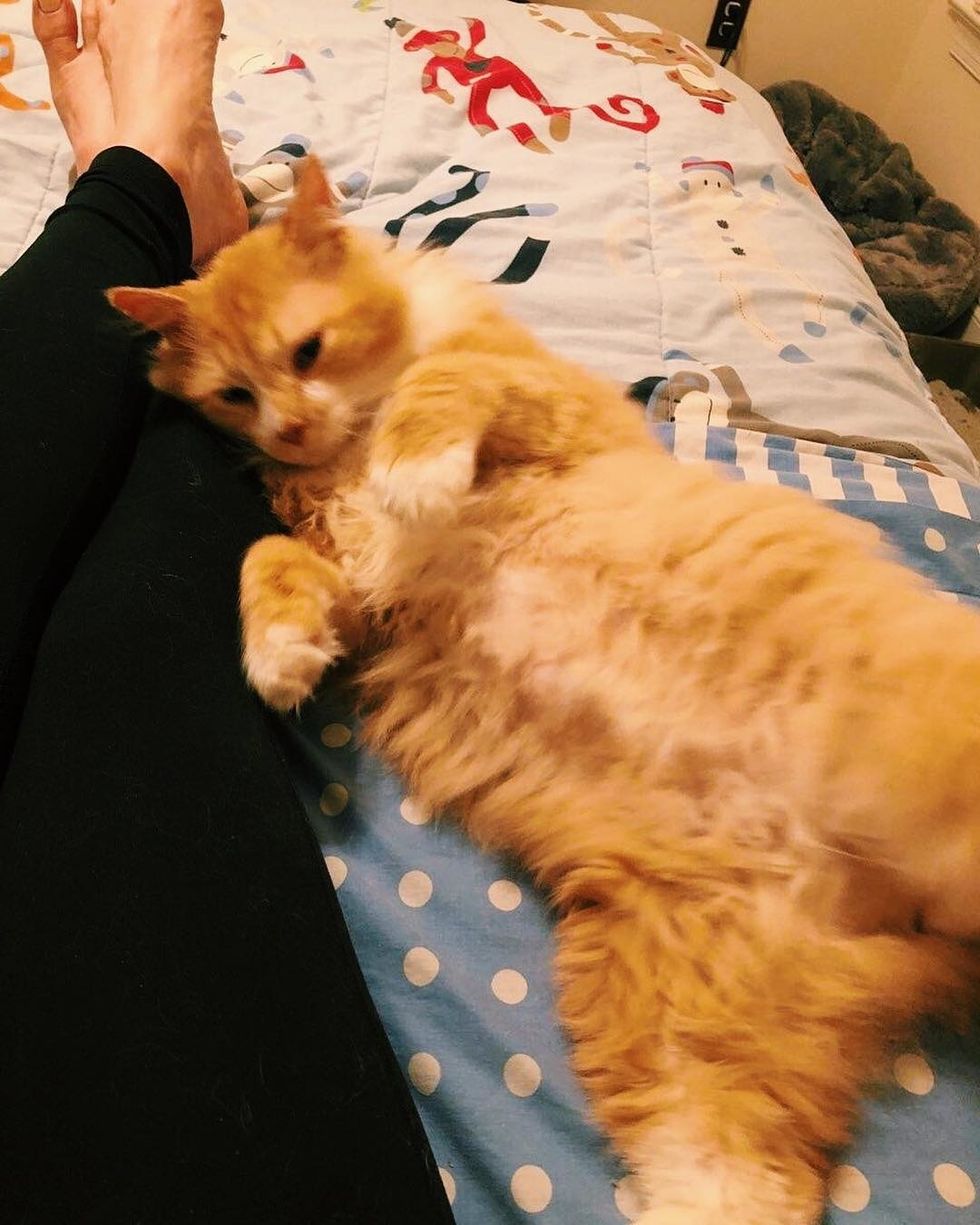 Toby @a.cat.named.toby
The sweet ginger boy has been adopted!
"He has three new siblings (one feline and two human) and a cat-savvy mom to show him what a loving family is really like," SPCA added.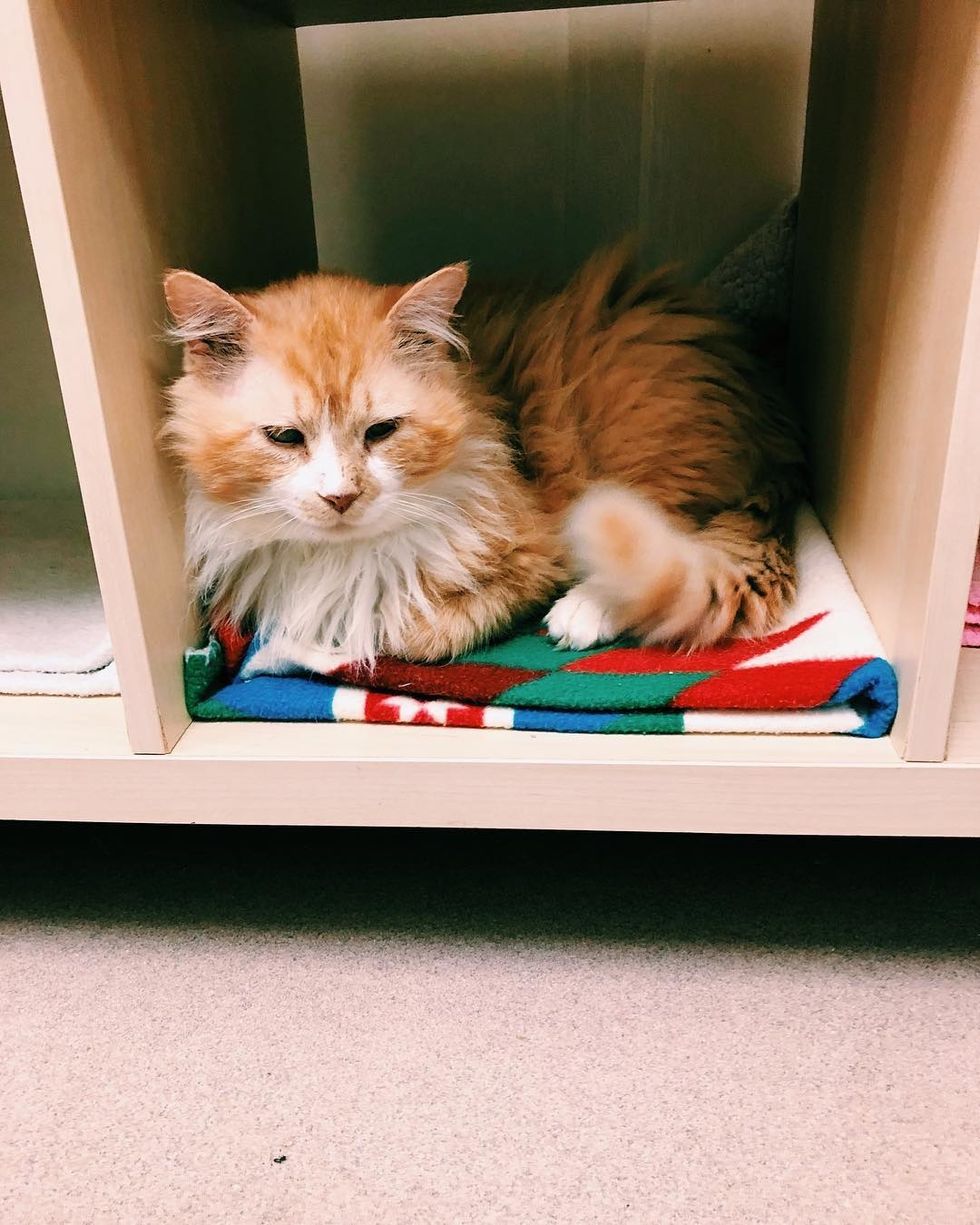 Toby @a.cat.named.toby
Share this story with your friends. Many other animals at the shelter are still looking for homes, click here for more info. If you would like to support their rescue efforts, click here to see how you can help. Follow updates on Toby on Instagram @a.cat.named.toby.
Related story: 'Unwanted' Ginger Cat Becomes Guardian to Boy, His Human for Life