Brosnan was a frightened little feral who refused to let anyone near him until he met a feline friend at his foster home.
He began to learn to love.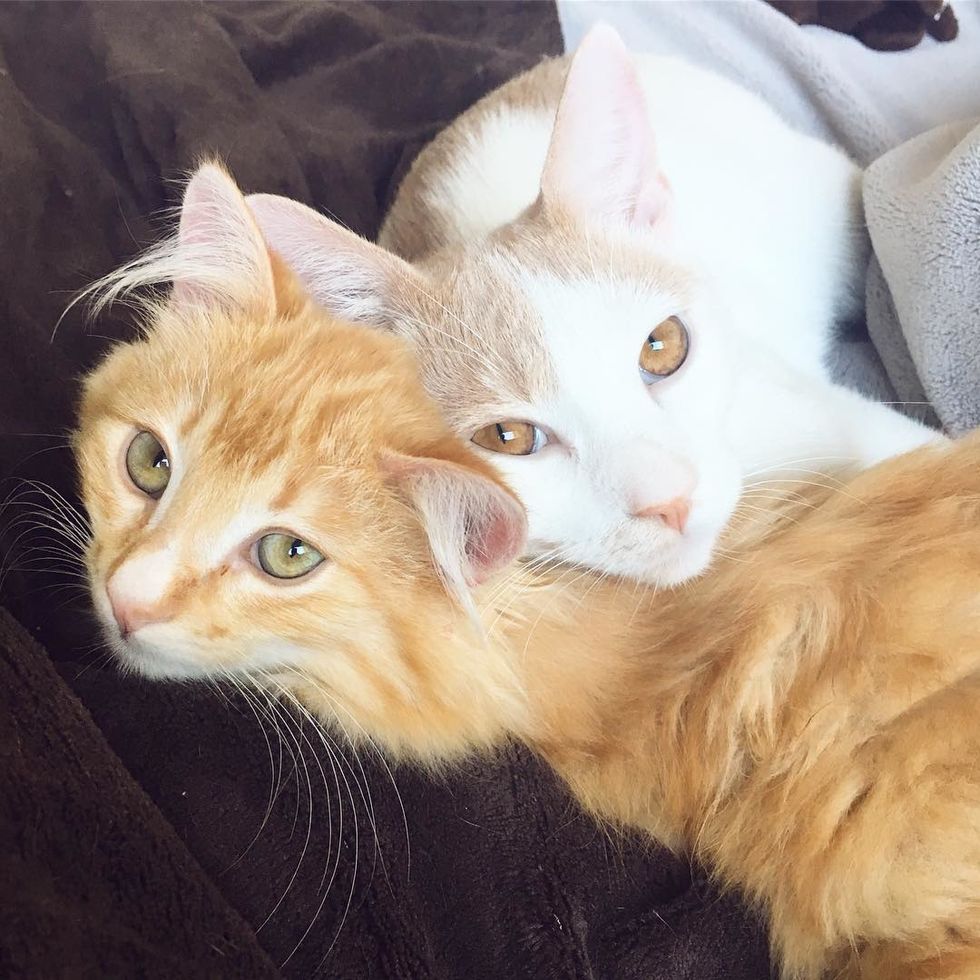 Sleepover at O's @sleepover_at_os
Six months ago, Friends for Life Rescue Network, a local rescue group in Los Angeles, was alerted about several kittens and a cat mama needing rescue.
They were living under a dumpster at a shopping mall in Montebello. Good Samaritans were able to save some of the kittens, but the mama cat and the shyest kitten (Brosnan) kept evading the traps left by the volunteer.

"After about a week of repeated attempts, I came out with a drop trap. At first, only mama would go under it. Brosnan was super scared and refused to come out from underneath the dumpster," Jacqueline DeAmor, co-founder of Friends for Life Rescue Network, told Love Meow.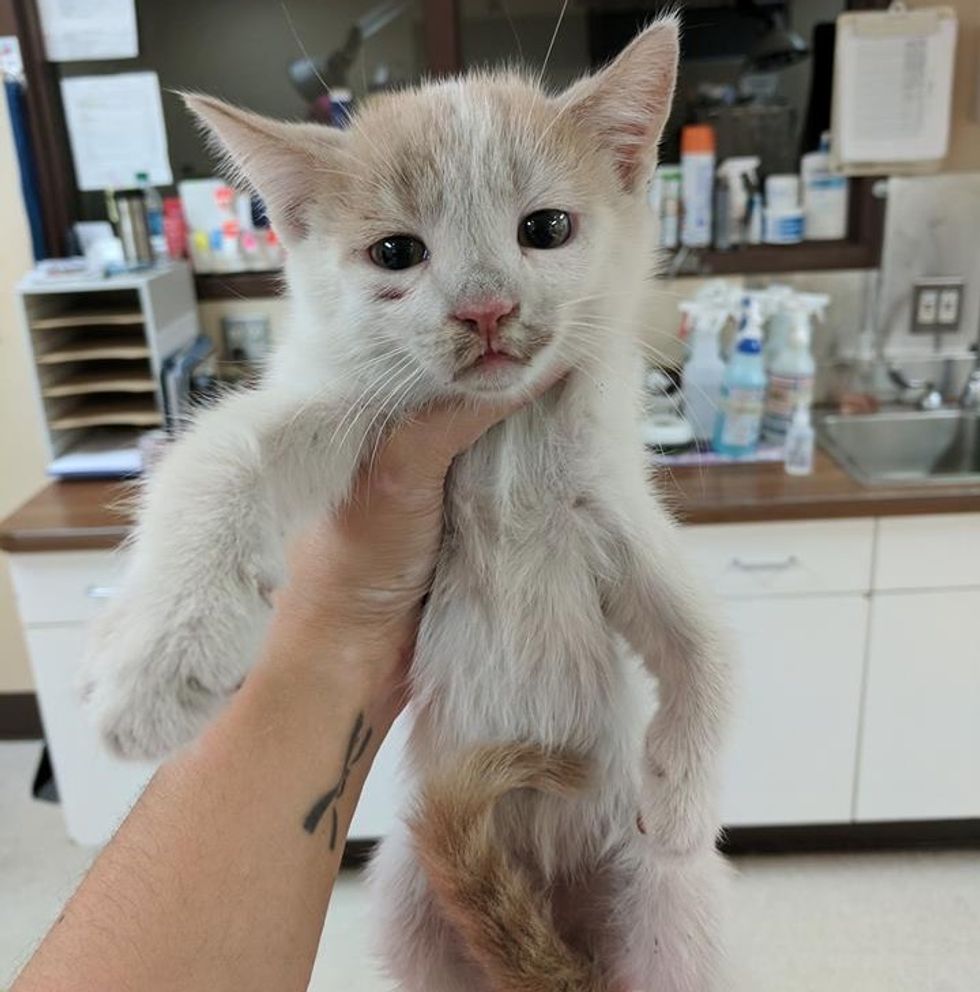 Jacqueline DeAmor at Friends for Life RescueNetwork
After hours of waiting, the timid kitten came out from hiding and joined Mama for food. They were able to catch them both at the same time.

All the rescued cats were placed in foster care. Brosnan was extremely shy and wouldn't let anyone close to him. "He was much more feral than his other siblings… He wouldn't come anywhere near me. I couldn't touch him that first month," Jacqueline told Love Meow.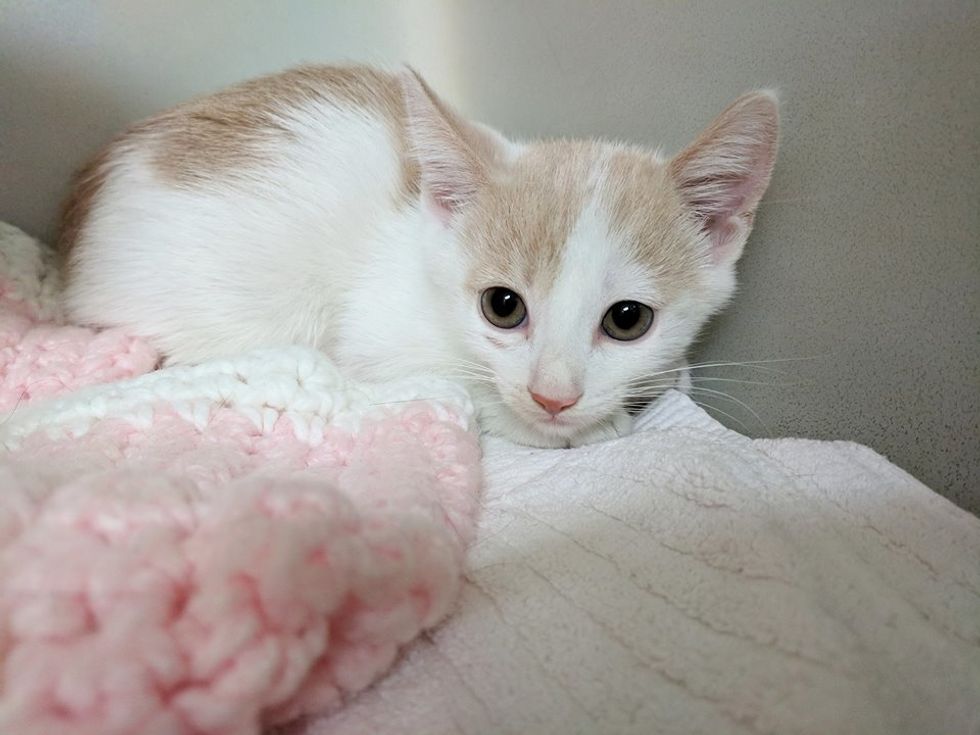 Jacqueline DeAmor at Friends for Life RescueNetwork
"I realized, he had never been truly socialized and now, his personality was starting to solidify. He did, however, love toys! So each day, I would play with him and creep the toys closer to me," Jacqueline added.

Early February, Brosnan was transferred to a new foster home with Kaitlyn, who has had many successes with socializing feral kittens.
"He first came to us needing a lot of socialization. He was extremely shy, he'd cower from us and hiss when we'd walk into the room," Kaitlyn told Love Meow.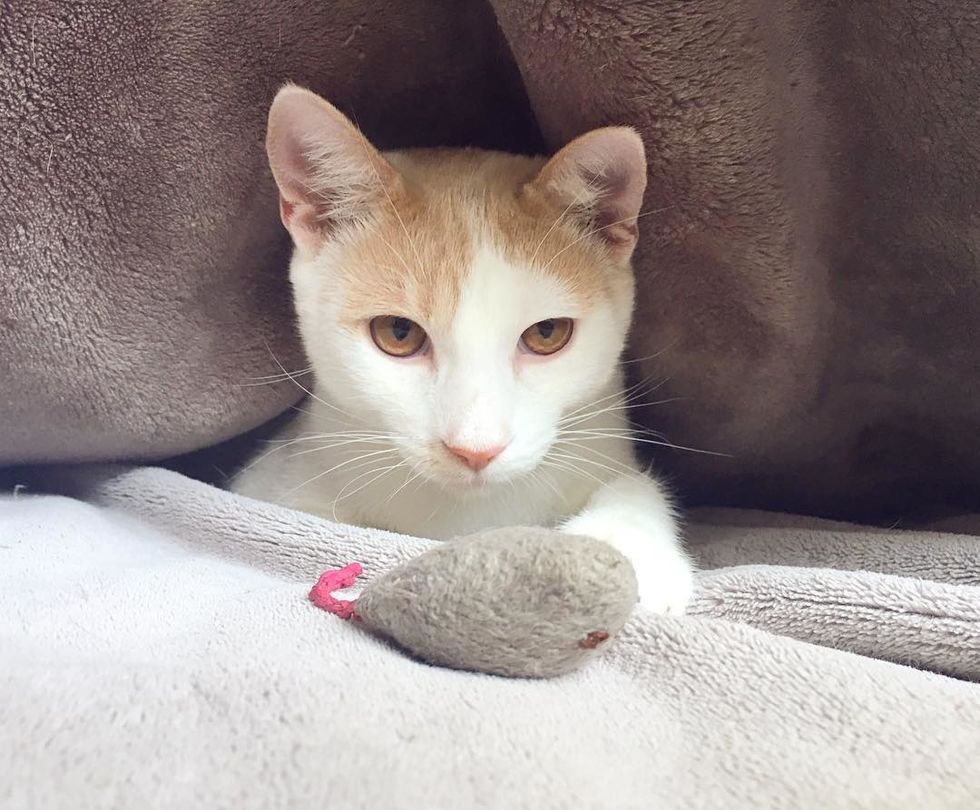 Sleepover at O's @sleepover_at_os
Kaitlyn knew that Brosnan needed a feline friend to help him. Rudy, a fluffy ginger cat that they fostered and later adopted, had the perfect personality for Brosnan.

"We were eager to introduce him to Rudy and have them share a room because Brosnan had never really had much of a chance to be friends with and play with other kittens but expressed a lot of interest in other cats whenever he met them."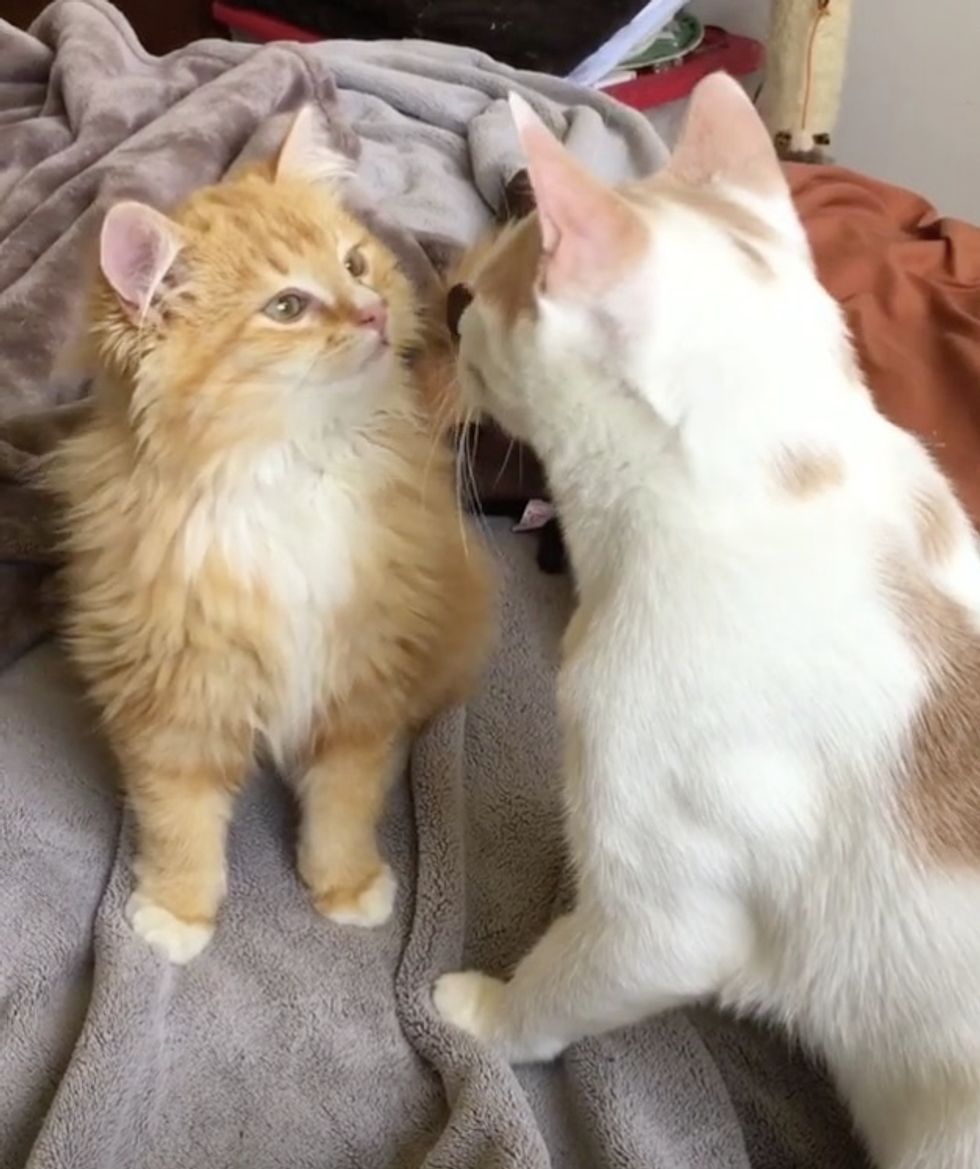 Sleepover at O's @sleepover_at_os
Once they were able to put the kitties together, they became instant friends. (Scroll down for video)
"There was no hesitation whatsoever. They just started wrestling and chasing each other around the room immediately. I've never seen kitties bond so quickly," Kaitlyn told Love Meow.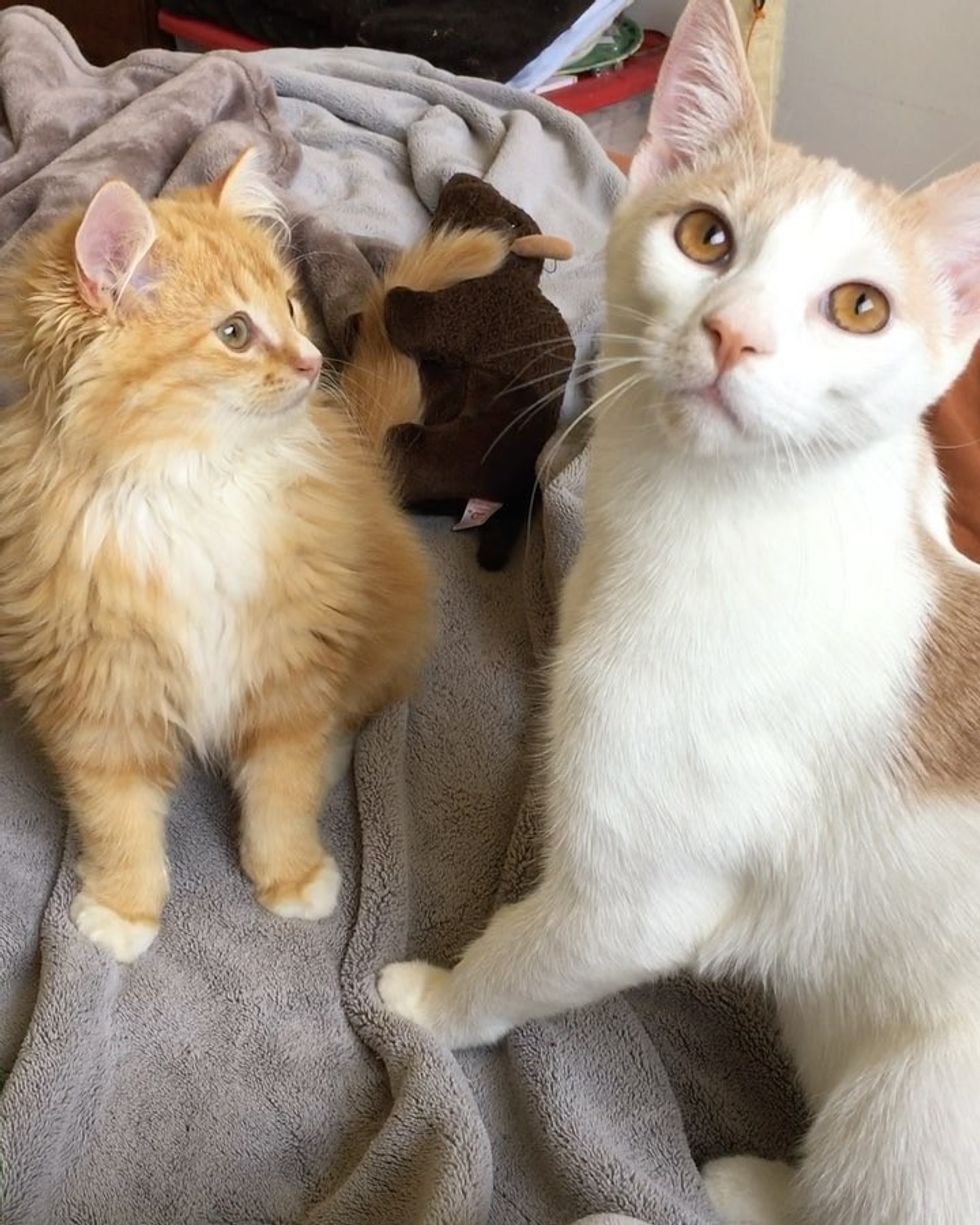 Sleepover at O's @sleepover_at_os
"I think Brosnan was really happy to have a friend, and so was Rudy. It was so funny to watch them goof around because Brosnan is really huge for his age (7 months, over 10 lbs) and Rudy is pretty tiny, about half Brosnan's size."
The two buddies are always together, playing, snuggling and constantly washing each other's faces.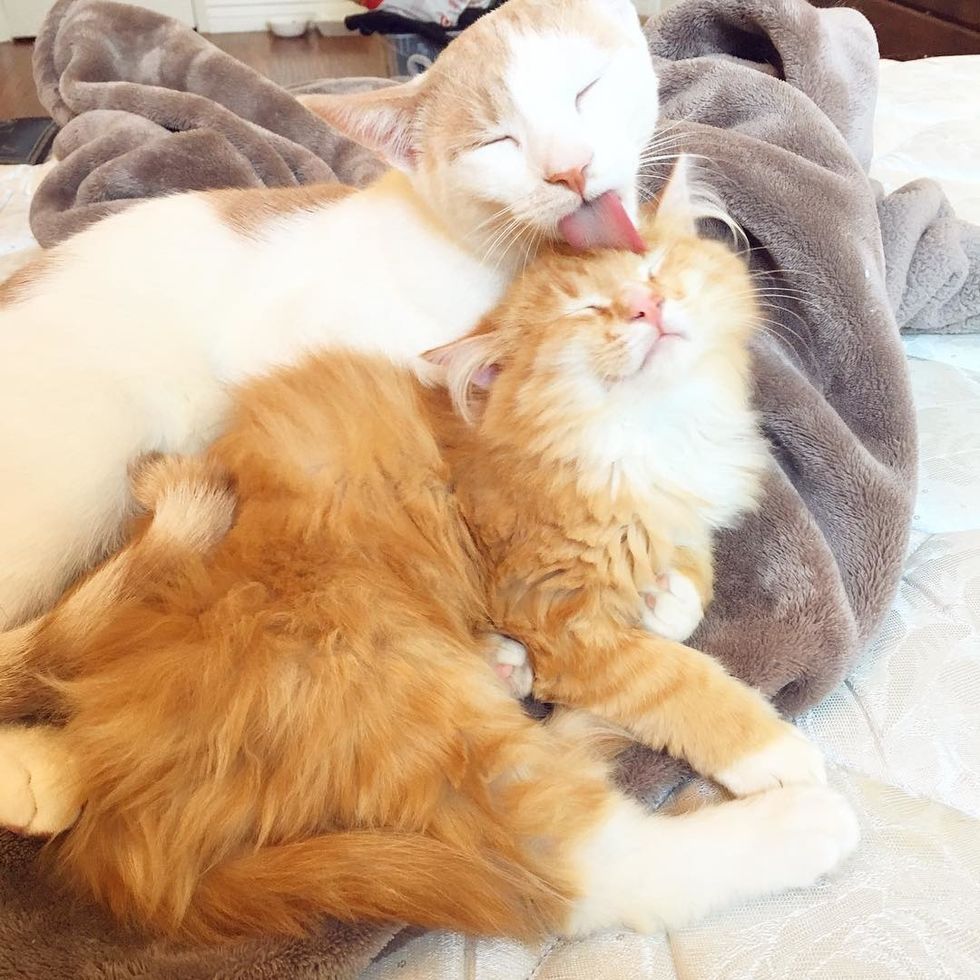 Sleepover at O's @sleepover_at_os
"Rudy has always been pretty shy himself so I think it was good for both of them to have a friend, they gave each other the confidence gradually get over their fear," Kaitlyn told Love Meow.
"They're bonded as if they were littermates. Now they're both introduced into the general area with all our other personal and foster cats, so we're working on getting them 100% comfortable in that new environment now."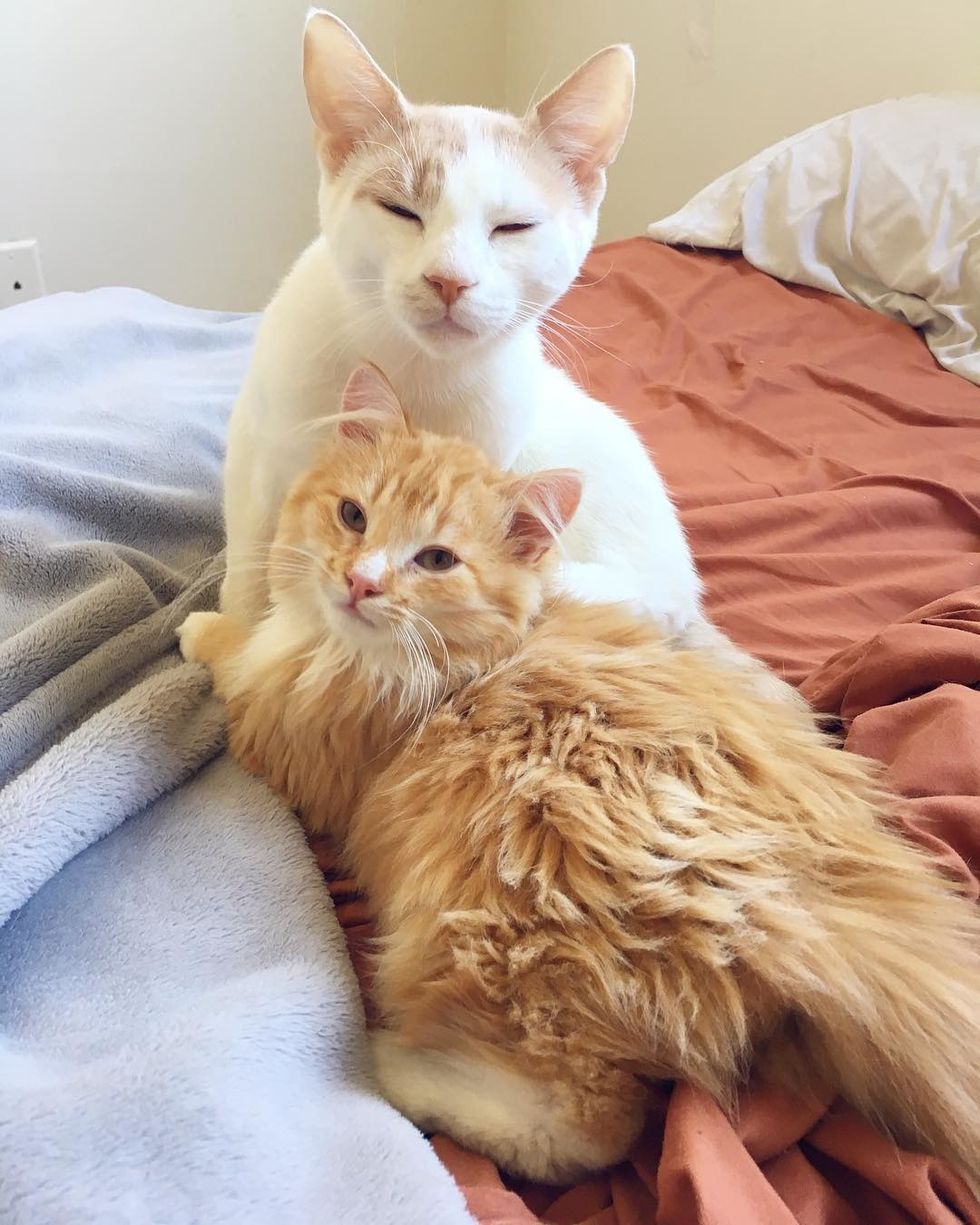 Sleepover at O's @sleepover_at_os
Brosnan is now purring and eager for pets from his foster mom. He has come a long way from that terrified little kitten found under the dumpster.
"The confidence is still a work in progress, but they're better every day and it definitely helps that they have each other!"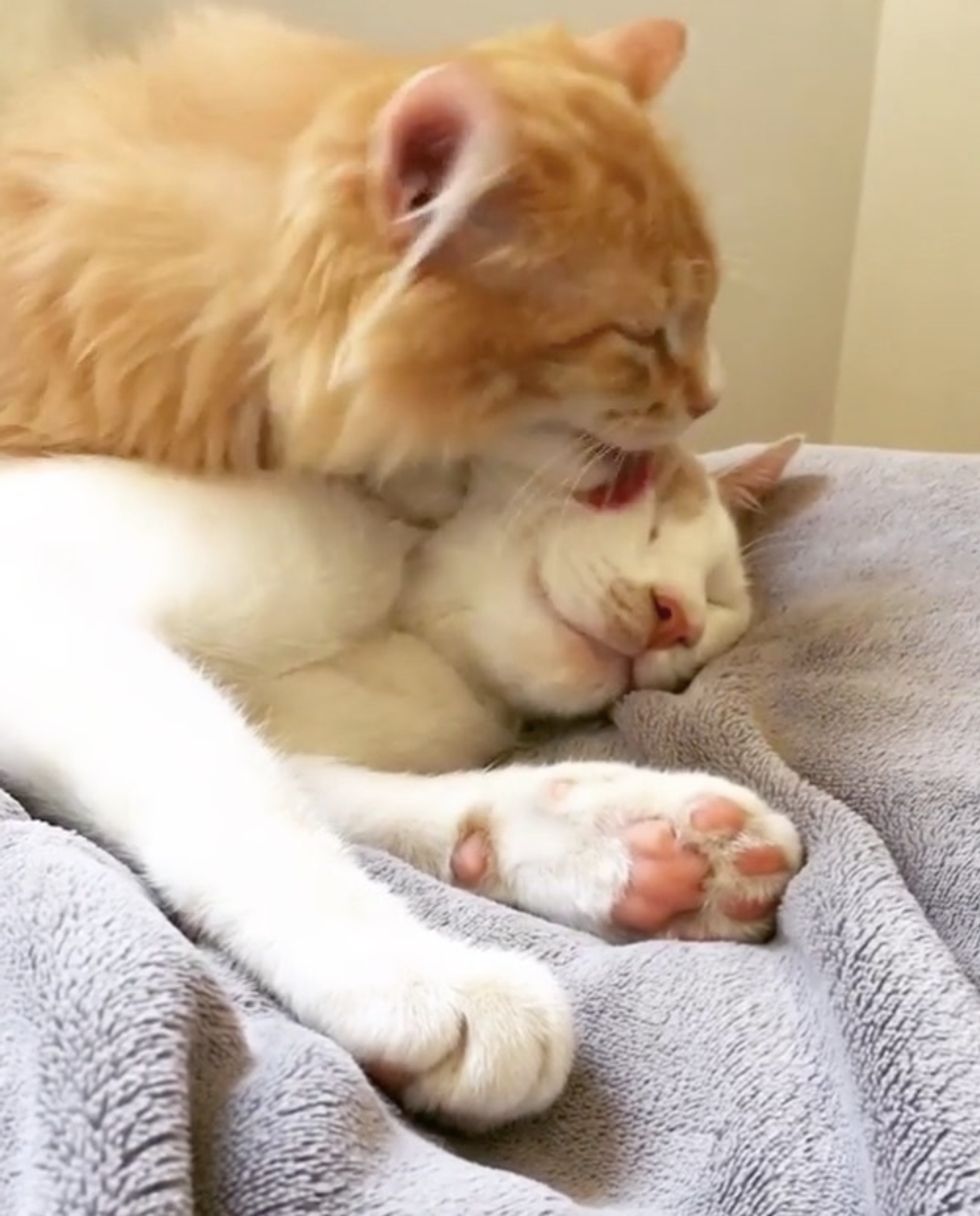 Sleepover at O's @sleepover_at_os
Follow updates on Brosnan and Rudy on Instagram @sleepover_at_os. If you would like to support their rescue efforts, click here to see how you can help. Follow Friends for Life Rescue Network on Facebook and Instagram.
Watch Brosnan and Rudy in this cute video:
Share this story with your friends.
Related story: Feral Kitten With Sorrowful Eyes Steals Couple's Hearts and Learns to Love