A sweet ginger cat named Chubbles came to Genesee County Animals (in Flint, Michigan) in need of a home. Right away they noticed something very special about him.

He has seven toes on each of his front feet and five on both back paws.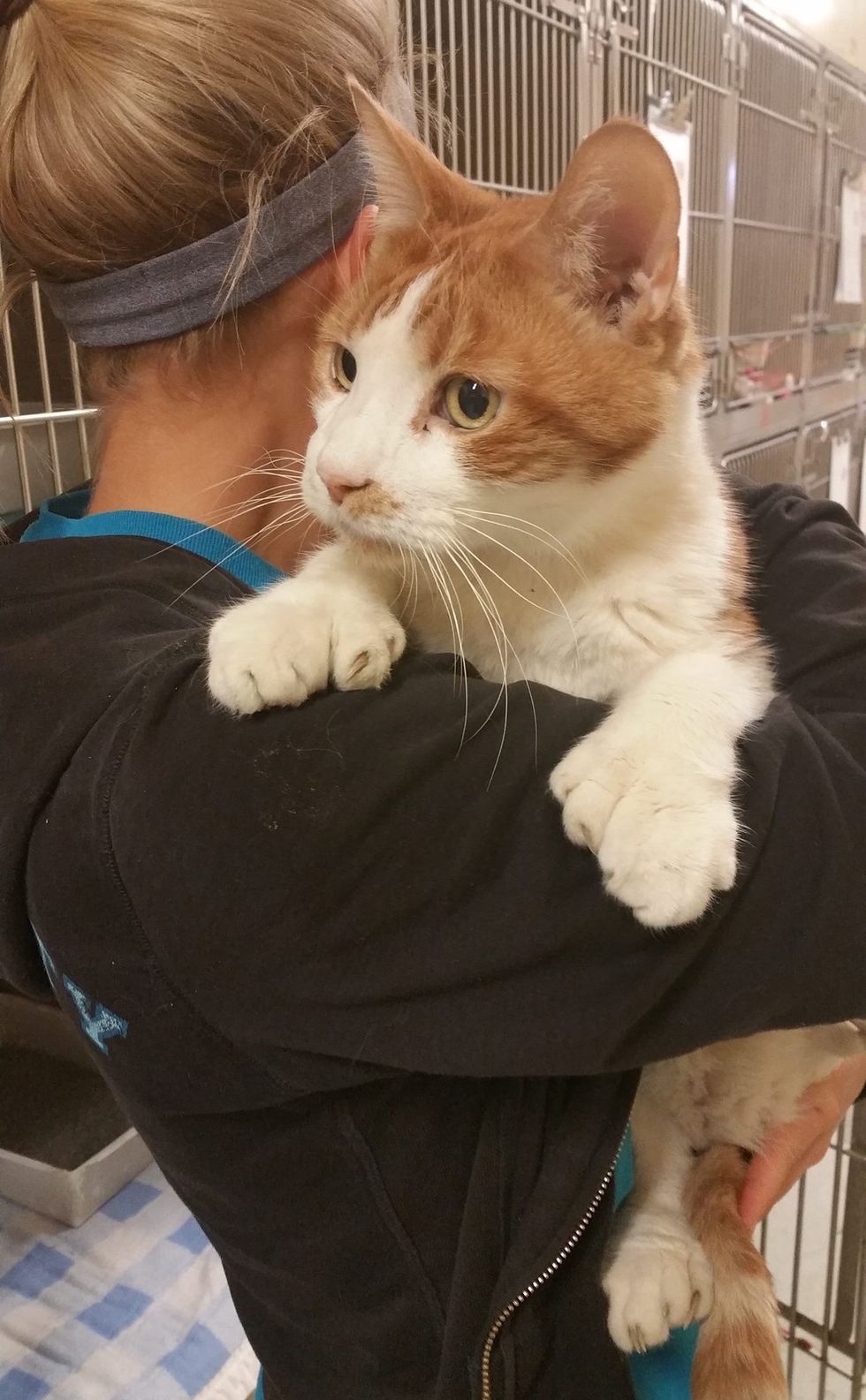 Tammy Beal
Chubbles was surrendered to the shelter, confused and lost. This affectionate ginger cat immediately cuddled up to a volunteer for some much-needed TLC.
"He is a lovable cat that enjoys being held. He has 24 toes. The normal feline has 18 toes," Tammy Beal, a volunteer, shared with Love Meow.
A cat named Jake from Canada was recognized by Guinness World Records in 2002 as having the most toes on a cat - a total of 28 toes with 7 on each paw.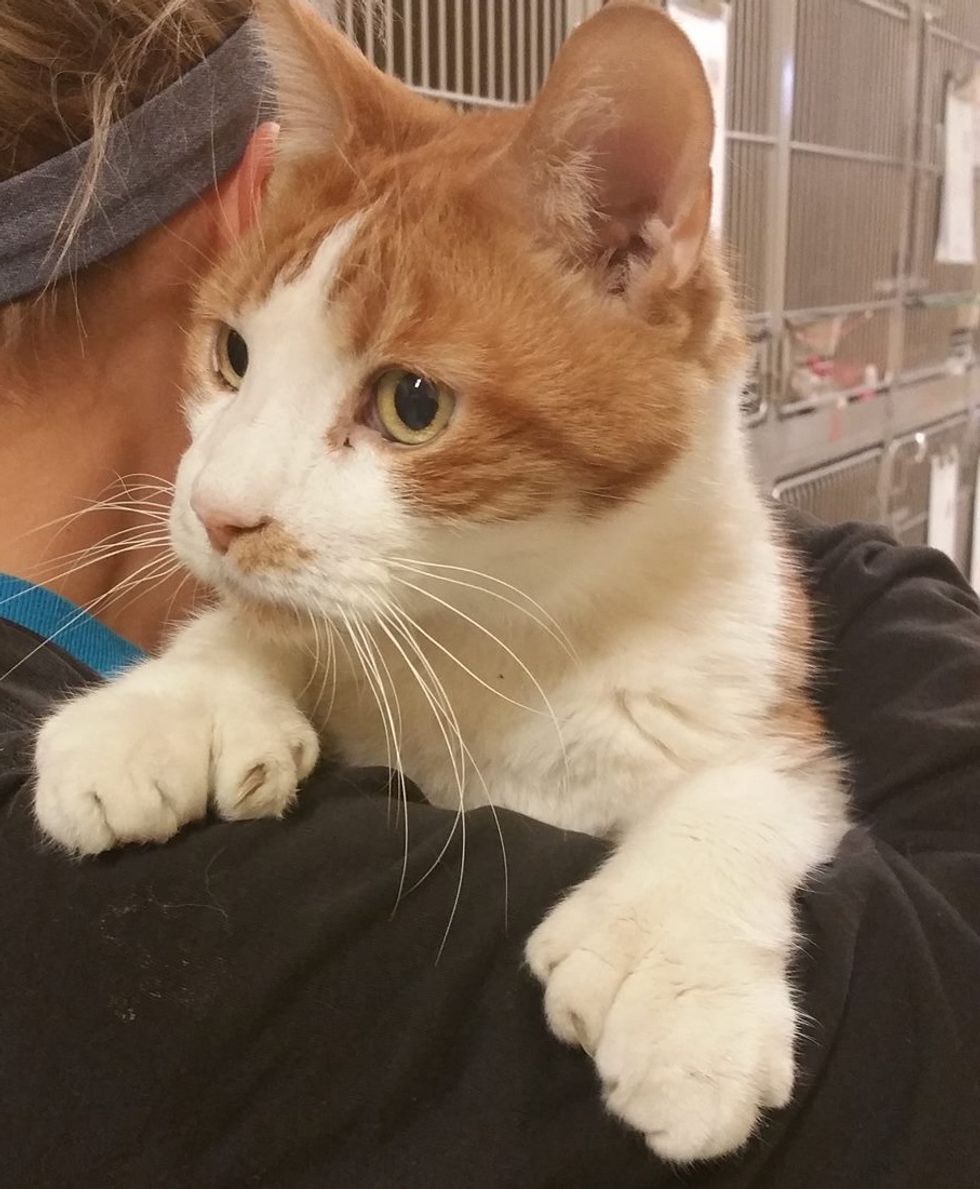 Tammy Beal
Chubbles is around 7 - 10 years old. When a volunteer gave him a hug, he held onto her with those big mittens and didn't want to let go.
The ginger boy loved it when the volunteer gave him a manicure and counted all his adorable extra toes.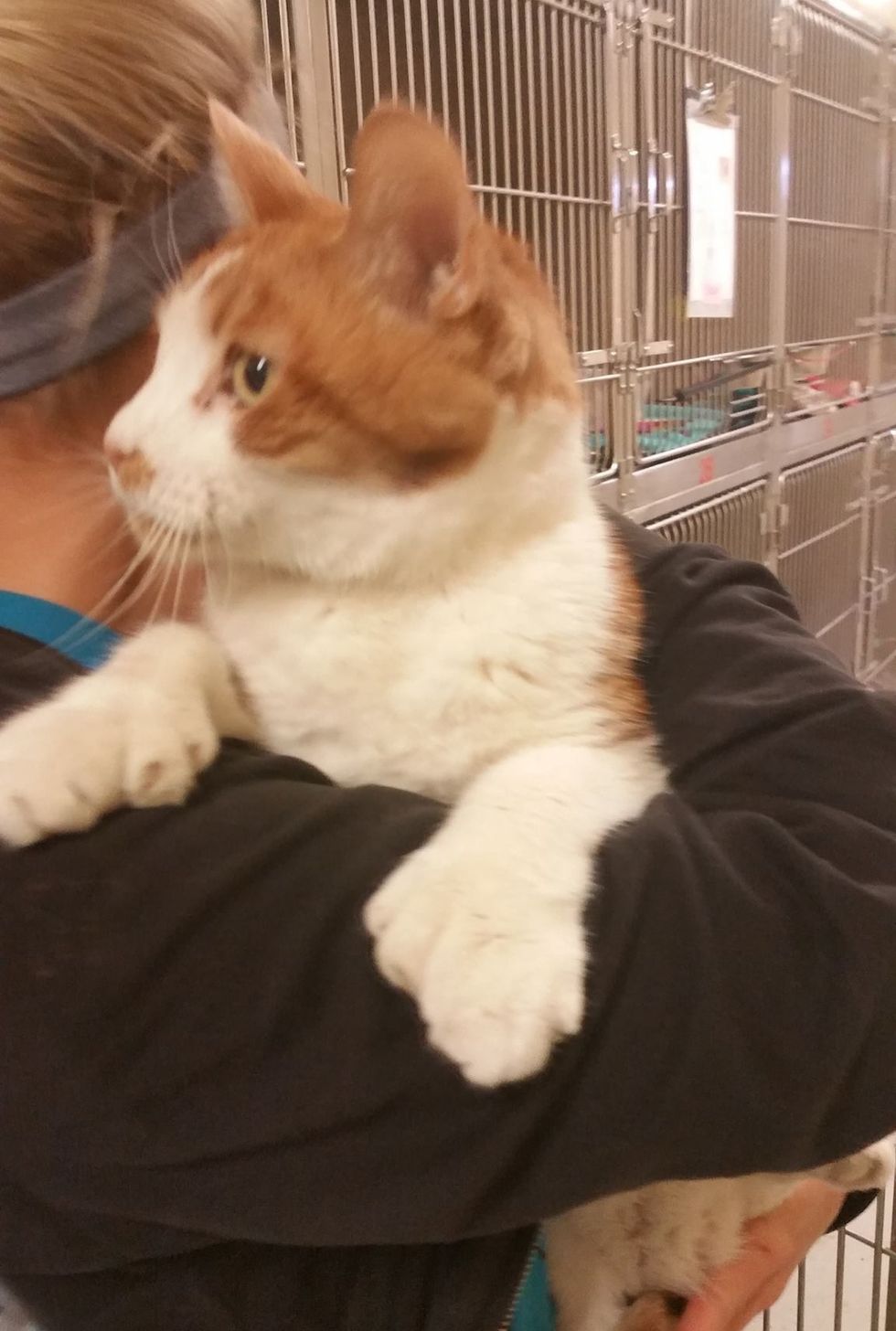 Tammy Beal
Chubbles is one of the many cats at the shelter that are in need of homes and rescues.
The sweet ginger boy will be up for adoption this Tuesday.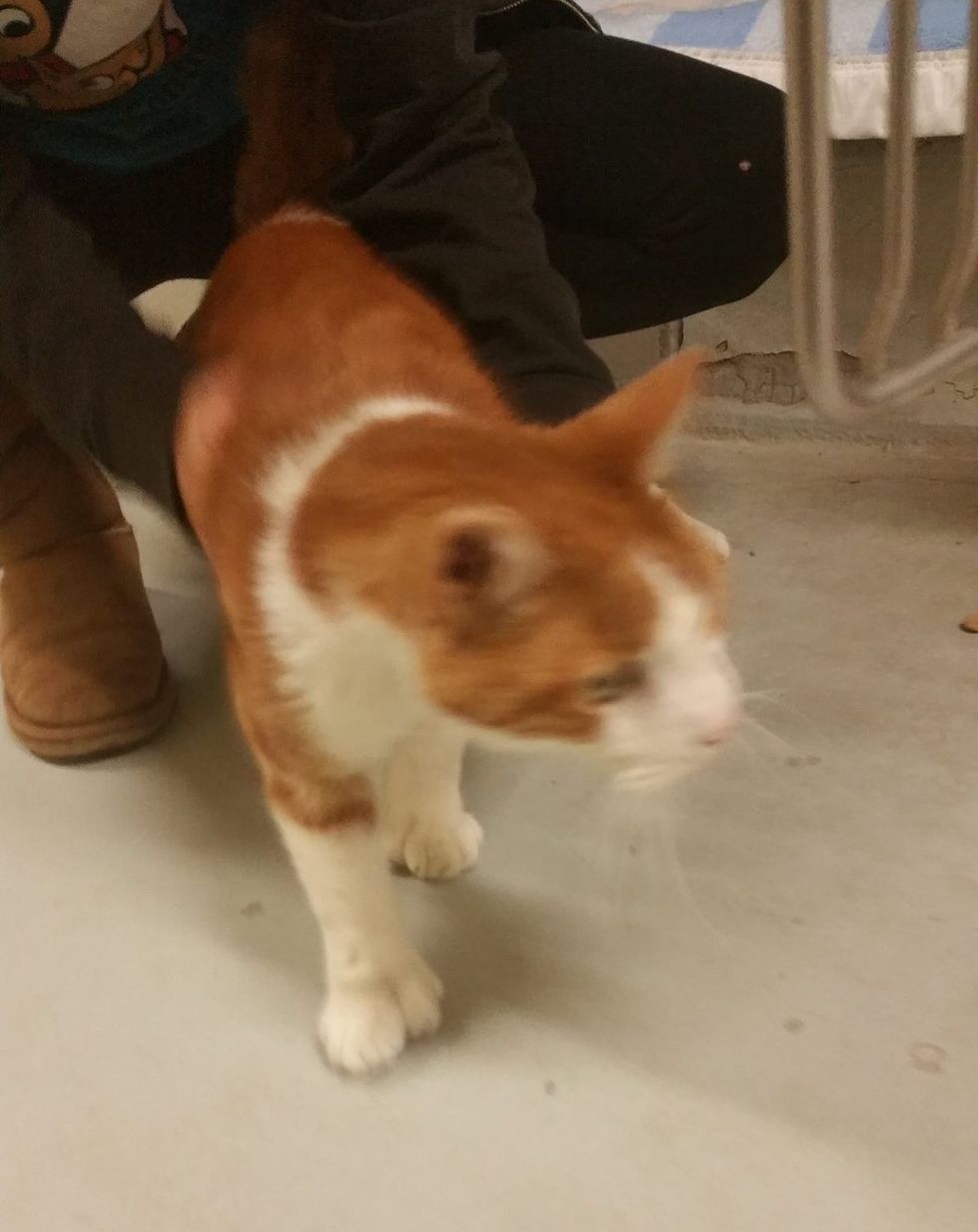 Tammy Beal
Chubbles can't wait to get back to a comfortable home where he will be loved and cherished forever.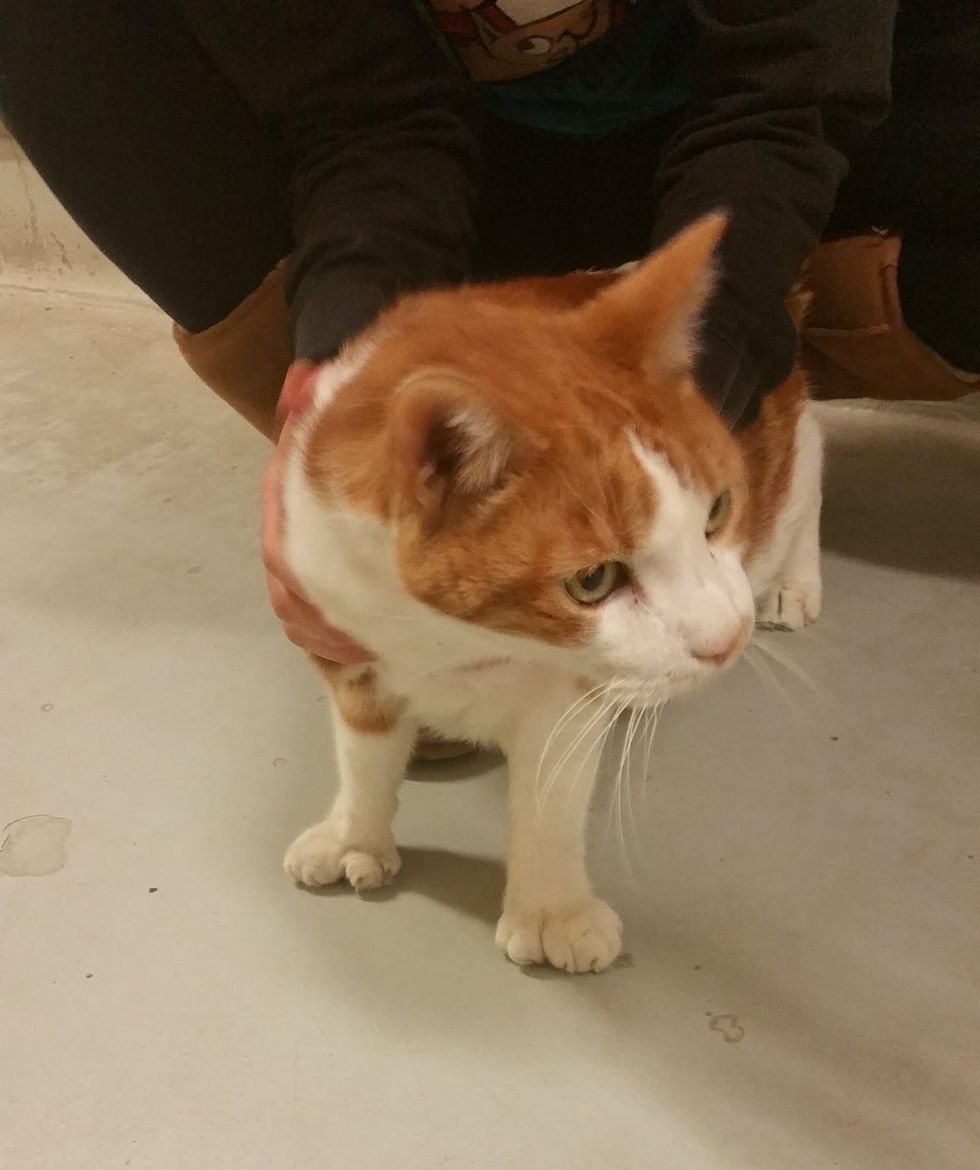 Tammy Beal
Share this story with your friends. Chubbles and many other animals are available for adoption and rescue at Genesee County Animals in Flint, Michigan. Follow Genesee County Animals in Need of Homes and Rescues on Facebook.
Related story: Woman Saves Kitten Trapped in Wall, Finds Four More and Mom Later, All Have Extra Toes