A kitty who had a very rough start to life, was saved by a rescue group that takes in animals who are in dire need of help. All he wanted was someone to love.
Meet Nicodemus!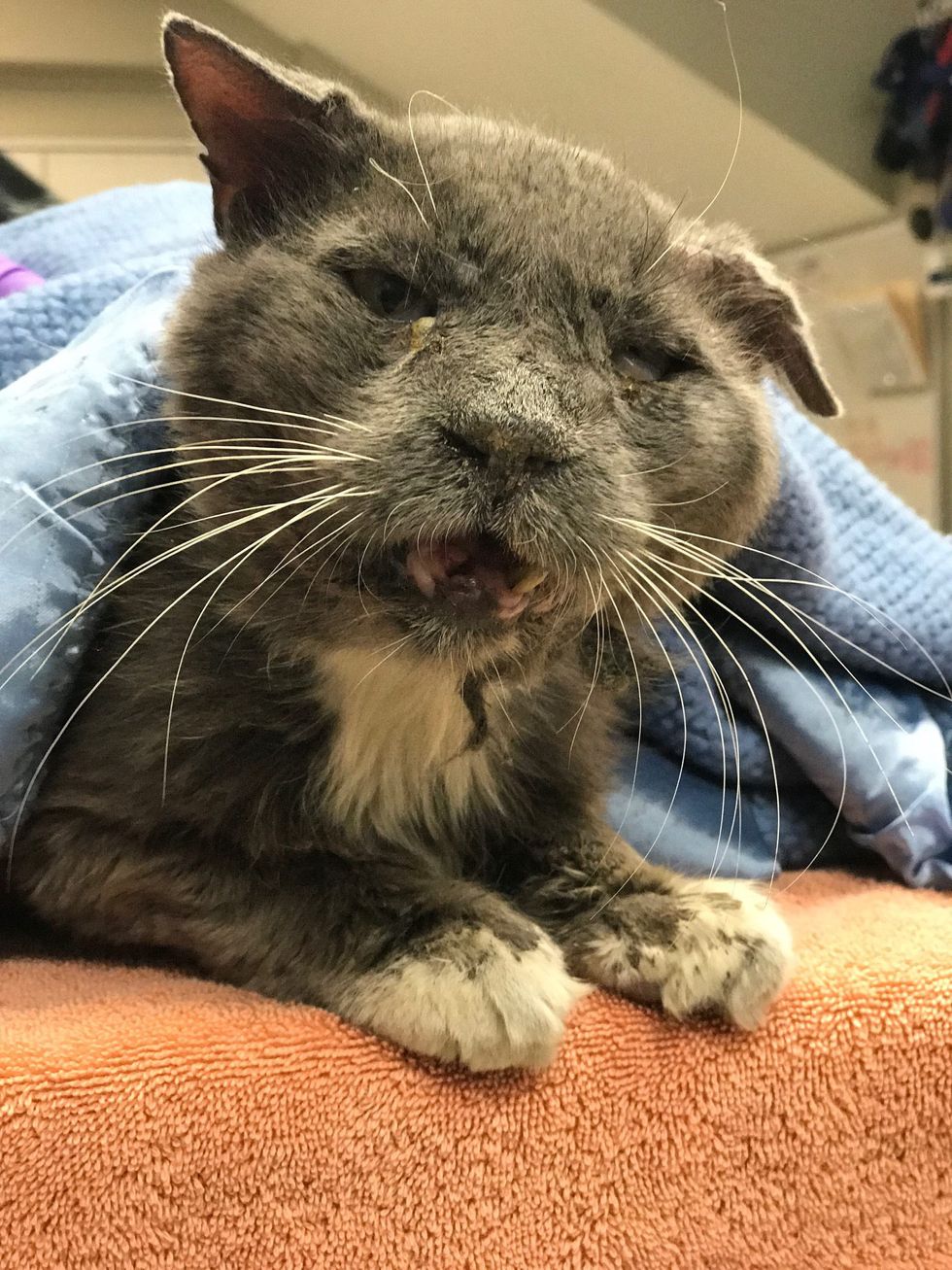 Stray Rescue of St. Louis
Nicodemus was one of the sweetest kitties the Stray Rescue of St. Louis had ever met. Despite the condition he was found in, he never stopped showing his affection.

"When we first rescued him, we didn't know if he would make it. His injuries were so severe," the rescue said.
His jaw was broken on the top and the bottom, and he was also tested FIV+. The shelter had faith in the kitty and knew that he could pull through despite the long journey ahead of him.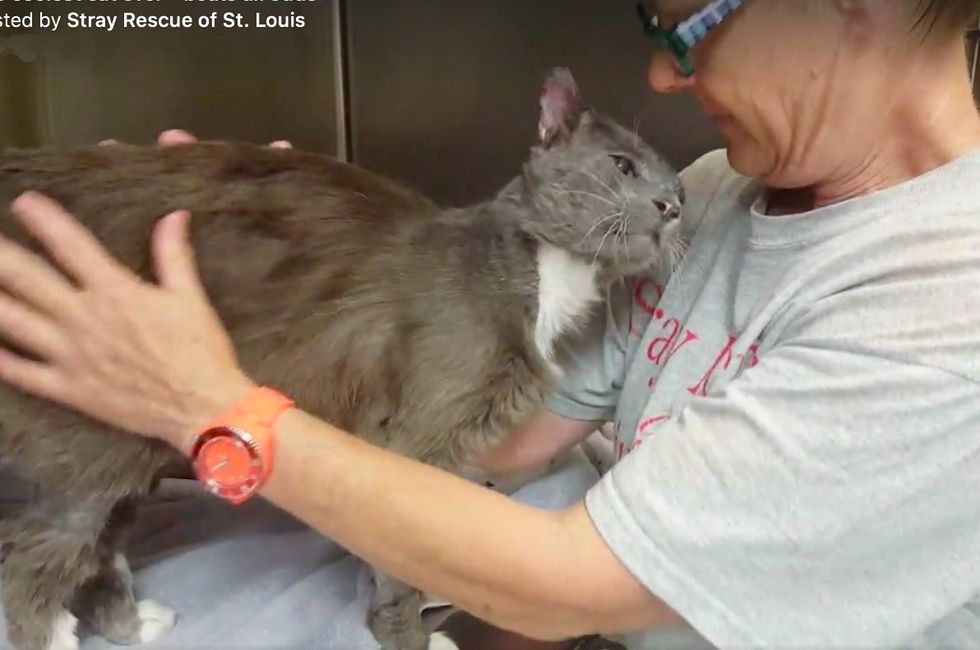 Stray Rescue of St. Louis
"We're not sure how many other shelters would give this guy a chance, but to us - his life matters," Stray Rescue of St. Louis said.
In less than two months, the sweet kitty bounced back triumphantly. Every day he showered the volunteers that he came across with love and cuddles.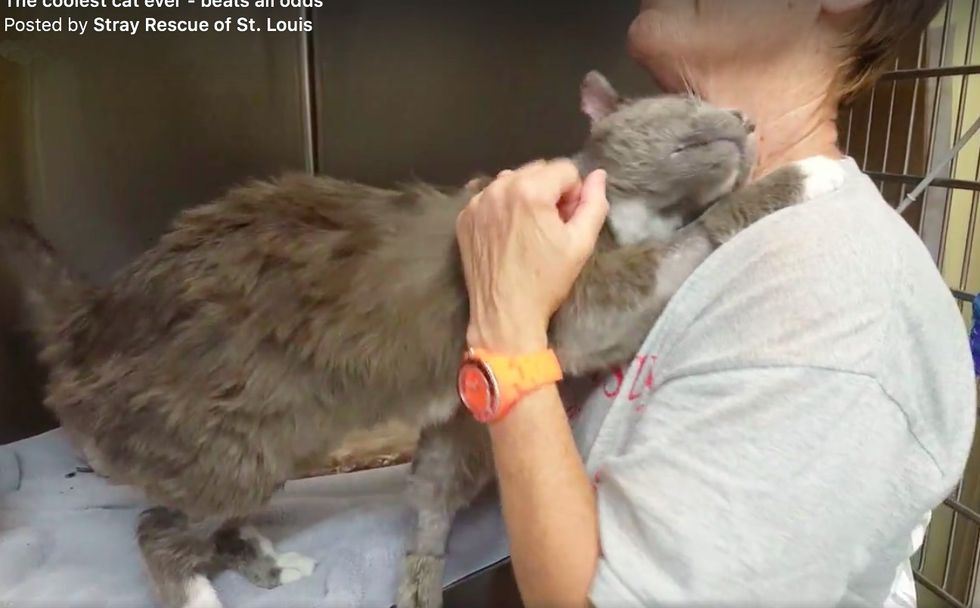 Stray Rescue of St. Louis
"This kitty beat all odds. To us his life was worth saving, and look at him now!"
Watch this heartwarming video:
A few weeks after he was put up for adoption, a wonderful woman came into the shelter asking about Nicodemus.

This happened when they first met. He snuggled up to her and melted into her lap.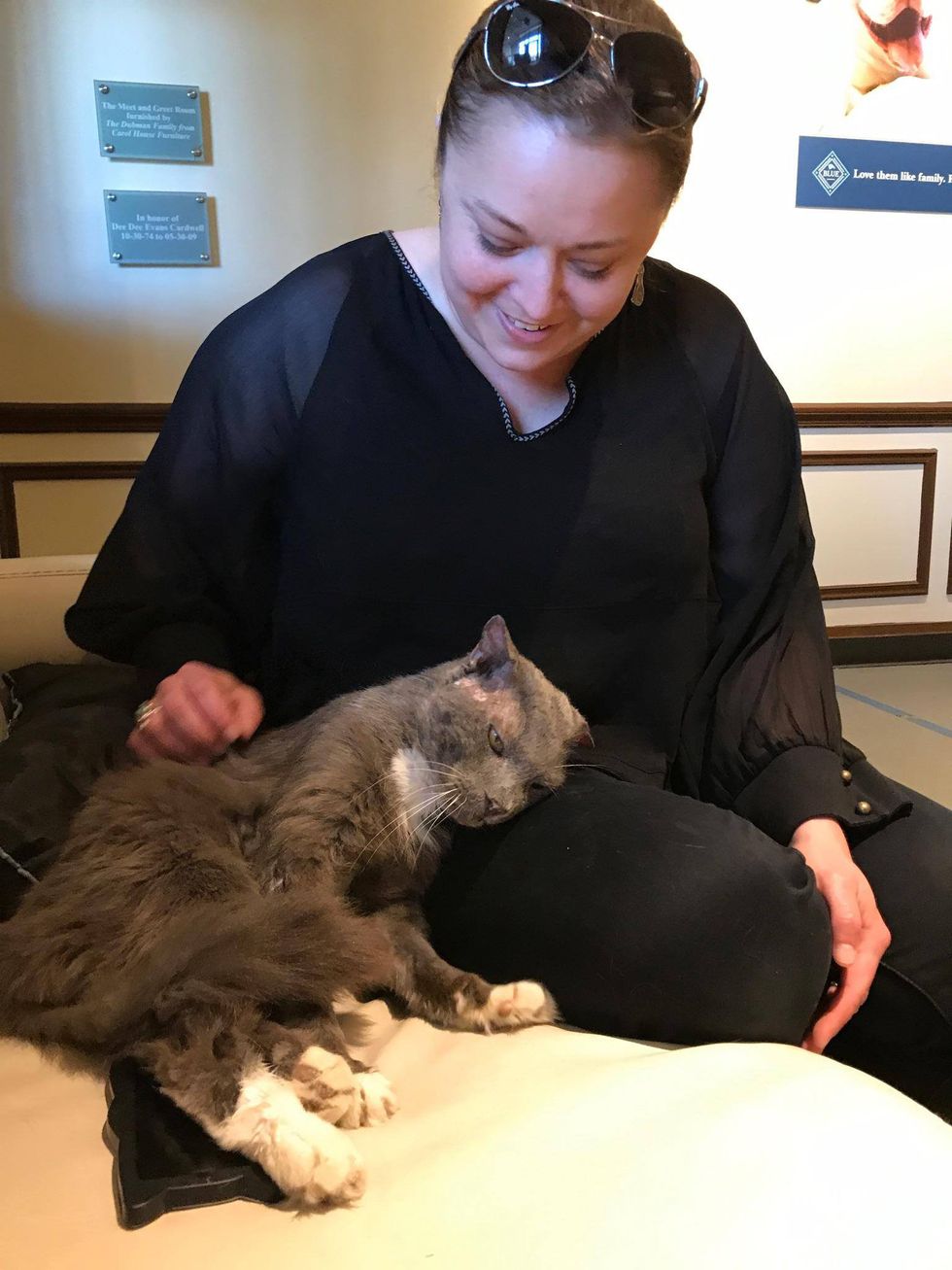 Stray Rescue of St. Louis
"This amazing person came to meet him. He melted into her lap and of course she took him home."
The happiness!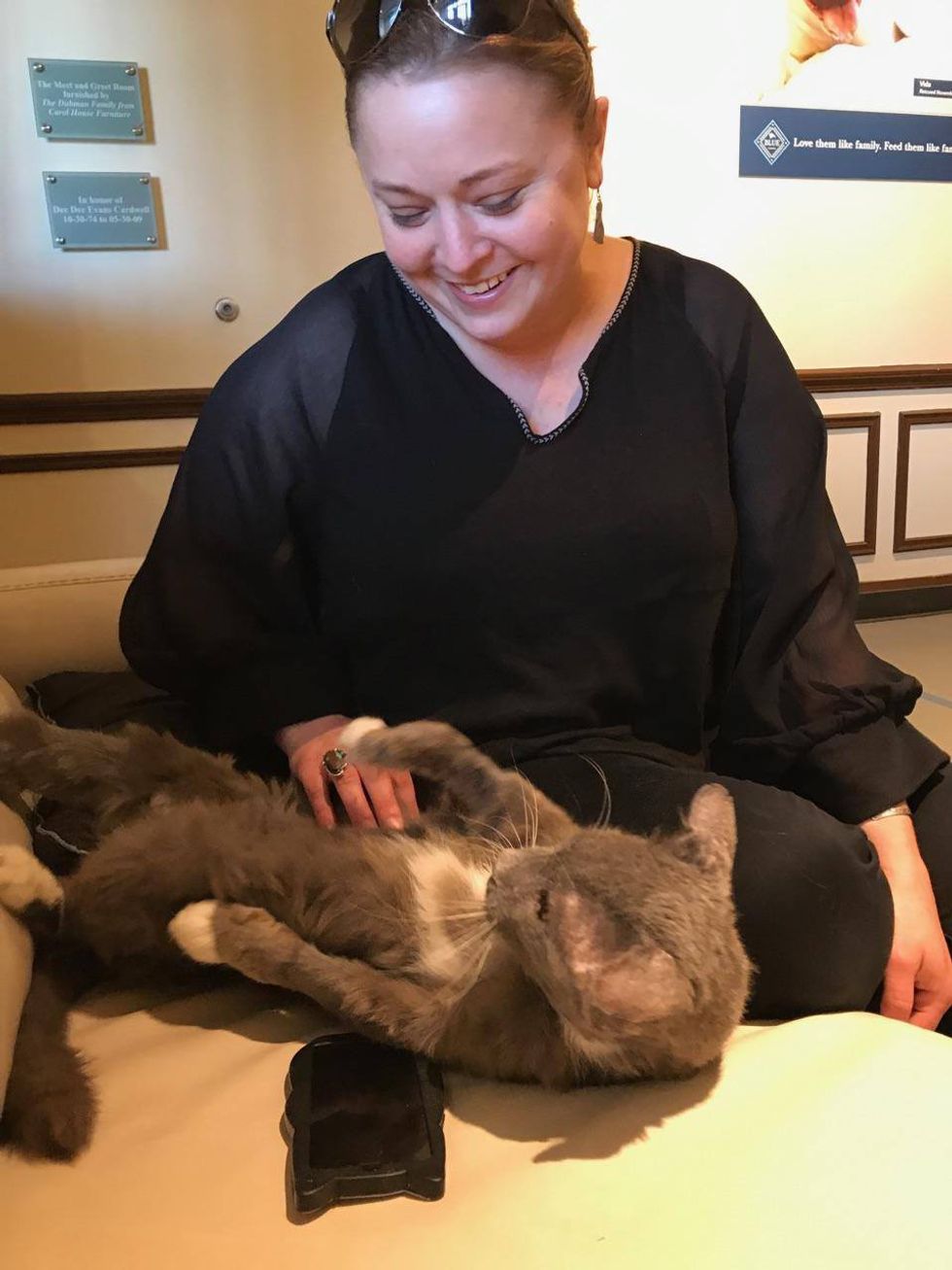 Stray Rescue of St. Louis
The sweet boy is still a bit rough around the edges and is also FIV+, but nothing can stop him from showing love.
He's found the person he has been looking for. Nicodemus is on cloud nine.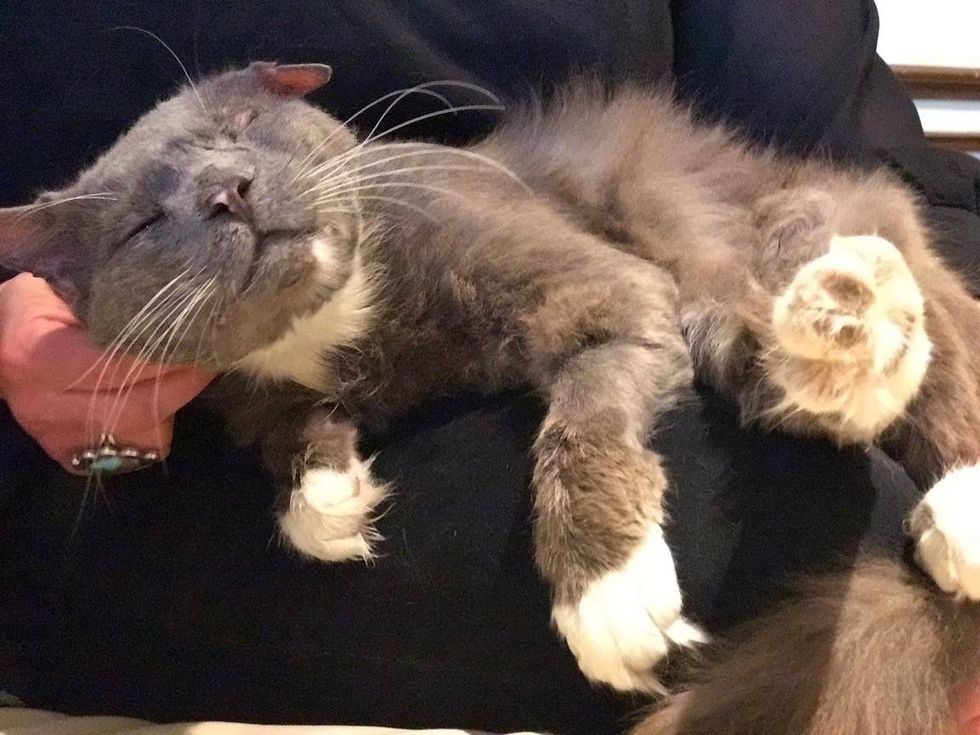 Stray Rescue of St. Louis
Share this story with your friends. If you would like to support their rescue efforts, click here to see how you can help. Follow Stray Rescue of St. Louis on Facebook.
Related story: Rescue Cat Turns Her Crooked Jaw into a Beautiful Smile