A couple adopted a shelter cat, and then went back for his best friend, who was waiting for a buddy and a home.
Meet Enzo the cat!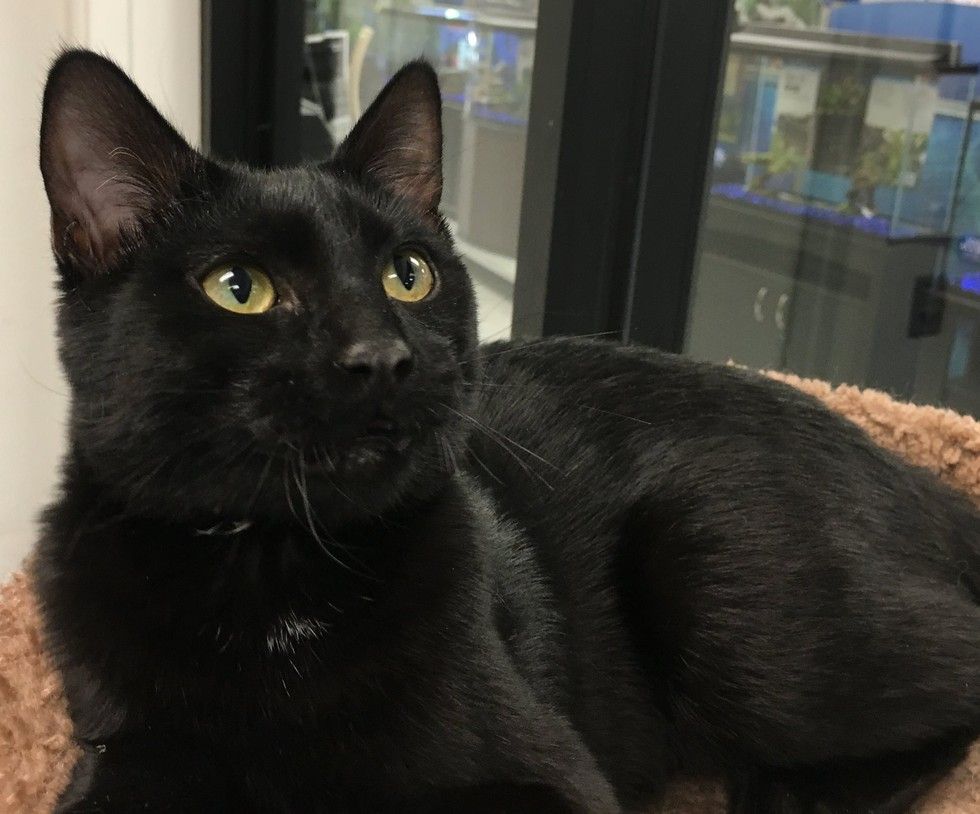 Courtesy: Purrfect Pals Cat Shelter
Enzo spent most his life in a home after he was adopted as a cute kitten, but at 5 years old, he was returned to Purrfect Pals Cat Shelter (Arlington, Washington).
"His life-long people were having a human baby and were concerned about his habit of giving 'love bites.'," Purrfect Pals Cat Shelter told Love Meow.
"Sweet, active, inquisitive and desperate to make friends, Enzo was rebuffed by all of the adult cats he came in contact with. He doesn't understand personal space or etiquette when it comes to interacting with other cats... He's the awkward kid on the playground nobody wants to play with."
But one young kitten saw something special in Enzo and walked up to him with open paws.
The sweet black kitty finally made a friend. They played and hung out together, and Enzo was the happiest cat when he was with Puffin.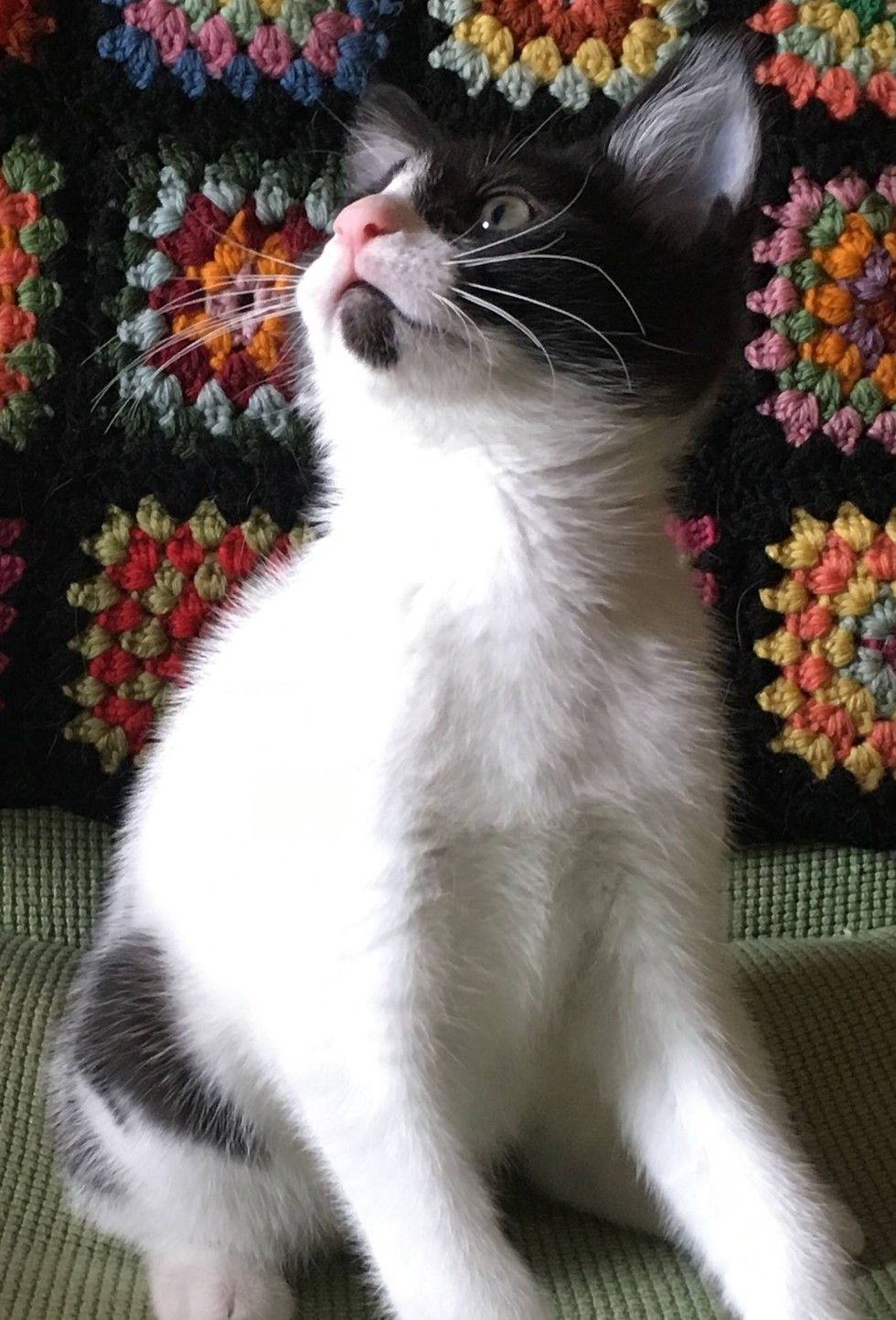 Puffin (aka Charlie Puff-N-Stuff)Courtesy: Purrfect Pals Cat Shelter
Puffin is one of the four kitties born to an emergency c-section at the shelter. "Fortunately, mama and babies all came through the surgery and they spent time in a foster care home together," Purrfect Pals Cat Shelter told Love Meow.

When Puffin was put up for adoption, he and Enzo met. They became pals, and Puffin didn't mind Enzo's overly attached nature. He seemed to know that his buddy just wanted some love.
"Then the inevitable happened, Puffin was adopted and Enzo was left behind, friendless again."
Enzo was lonelier than ever. "He was restless, sad, begging for love from people and acceptance from the other cats."
They transferred him to another adoption show, hoping that would help him find a buddy and a forever home, but it was without success.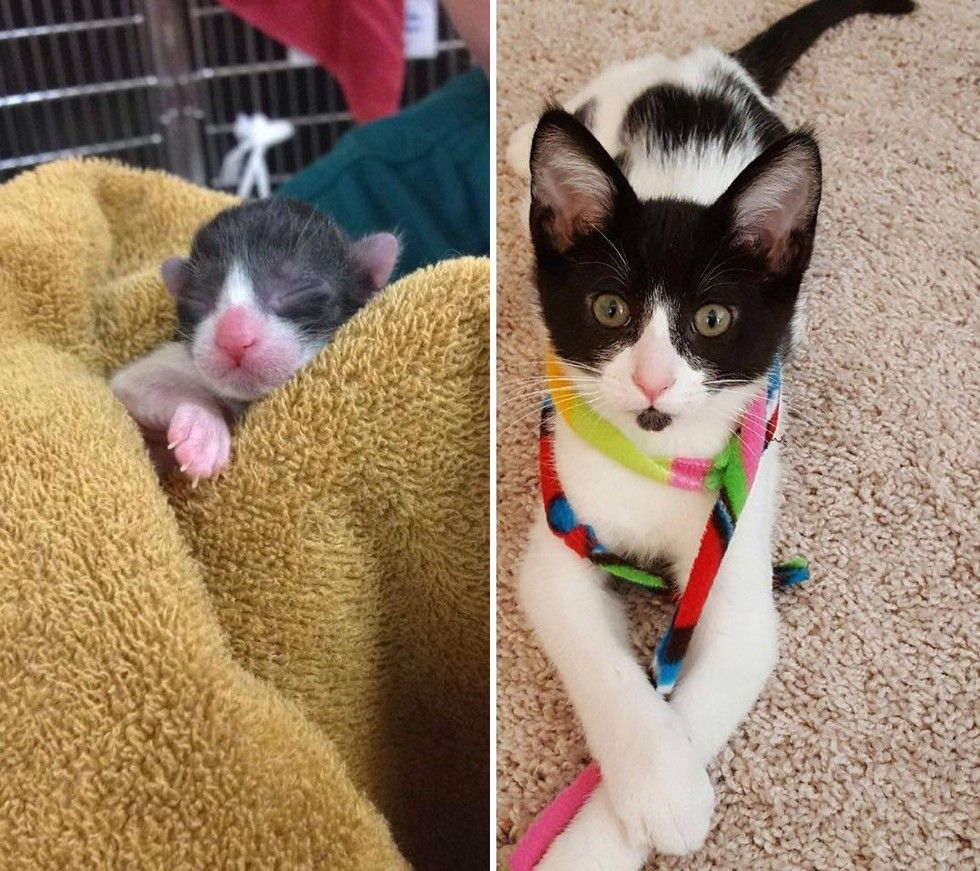 Courtesy: Purrfect Pals Cat Shelter
Monday night, the couple who adopted Puffin came back to the shelter. They talked about finding their kitten a playmate and had just one perfect cat in mind.
That very night, Enzo finally got his wish - he went home to his best friend, Puffin!

They were reunited at their forever loving home!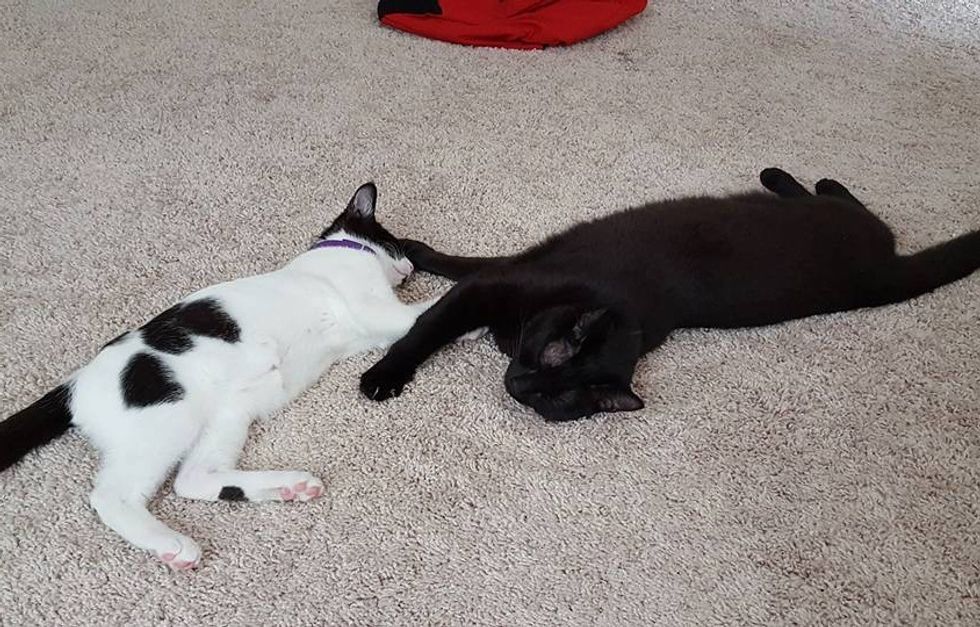 Courtesy: Purrfect Pals Cat Shelter
"It took a while, but both boys are home together with years of troublemaking and entertainment ahead!"
Enzo and Puffin enjoying their bird TV together. They will never be apart.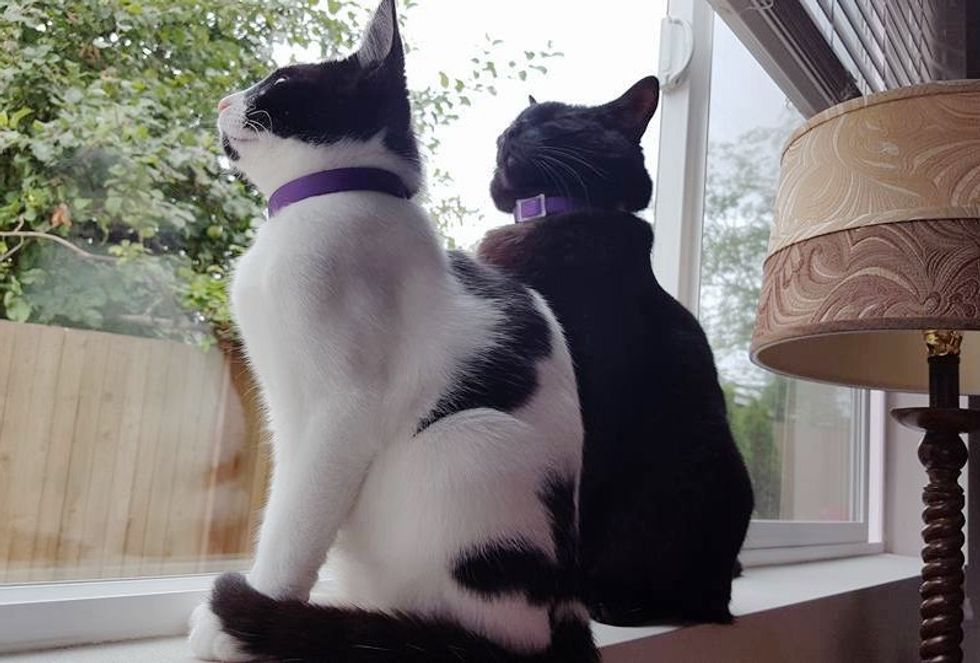 Courtesy: Purrfect Pals Cat Shelter
Share this story with your friends! You can help their rescue efforts by visiting Purrfect Pals Cat Shelter's website or Facebook page.
Related story: Woman Adopts Senior Cat, Comes Back to Shelter for His 16-year-old Friend