A couple went to a concert but came home with a cat snuggling in their arms.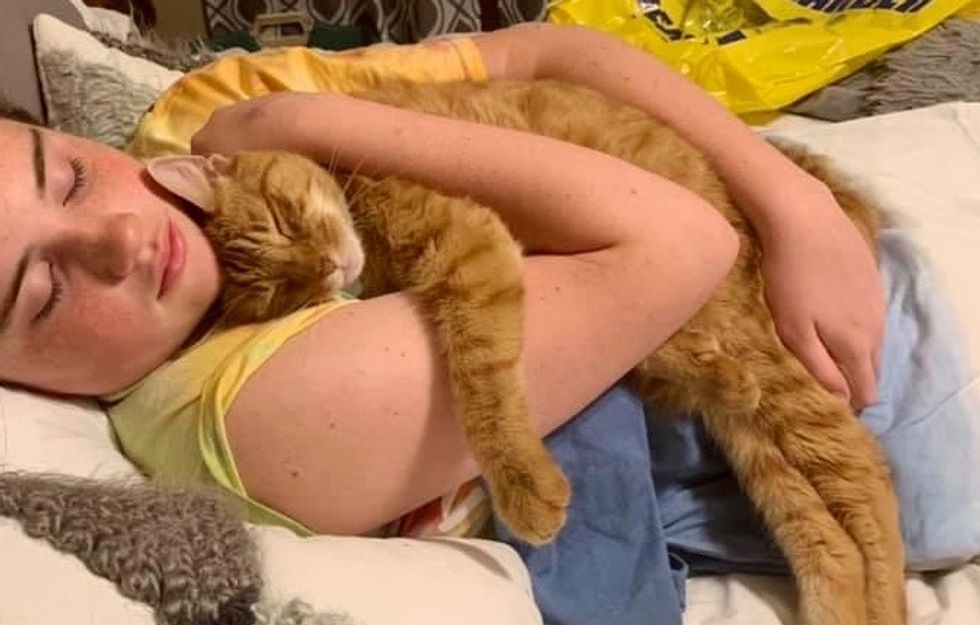 Tiffany McClure
Tiffany McClure and her husband went to Chicago a year ago in October to see Ed Sheeran at a concert. While they were strolling the streets before the event, they walked by the adoption center of The Anti-Cruelty Society and were enamored by the kitties there.
"With an hour to spare, we went in to check it out and walked into the Senior Cat Room," Tiffany told Love Meow. All the cats there were at least 10 years old. They were lounging about, napping or watching the day go by.
When the couple entered the room, several cats opened their eyes from their afternoon slumber but stayed in the comfort of their warm beds as they scanned the new visitors.
But an orange tabby with opposable thumbs got up, stretched his limbs and waltzed right up to Tiffany's husband.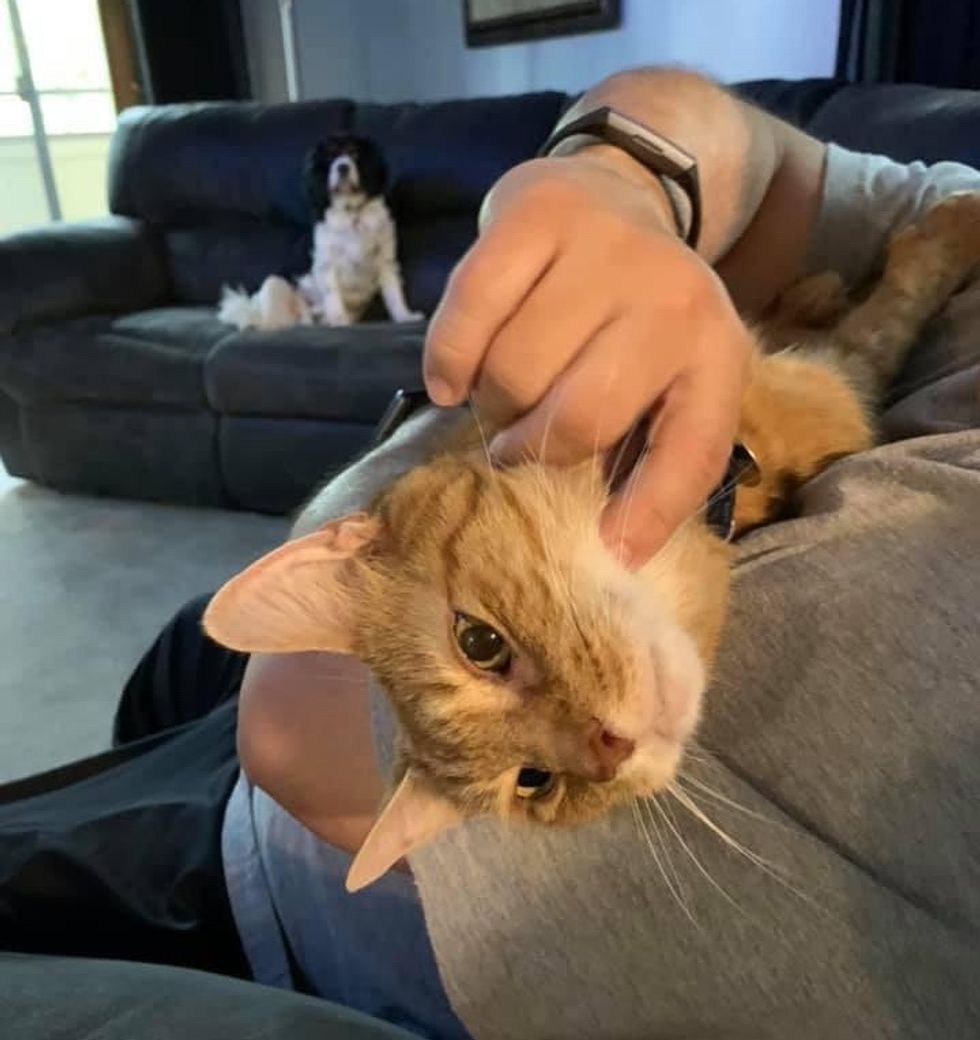 Tiffany McClure
The ginger boy was an instant cuddle-bug. He insisted on being held and wouldn't take no for an answer. "He demanded in no uncertain terms to be picked up, and never put down again," Tiffany said.

The couple went on to attend the concert but couldn't stop thinking about their little feline friend. There was a pet supply store across the street and they took it as a sign.
"We enjoyed Ed, a ginger, at the concert and departed Chicago for home with our own ginger in our car."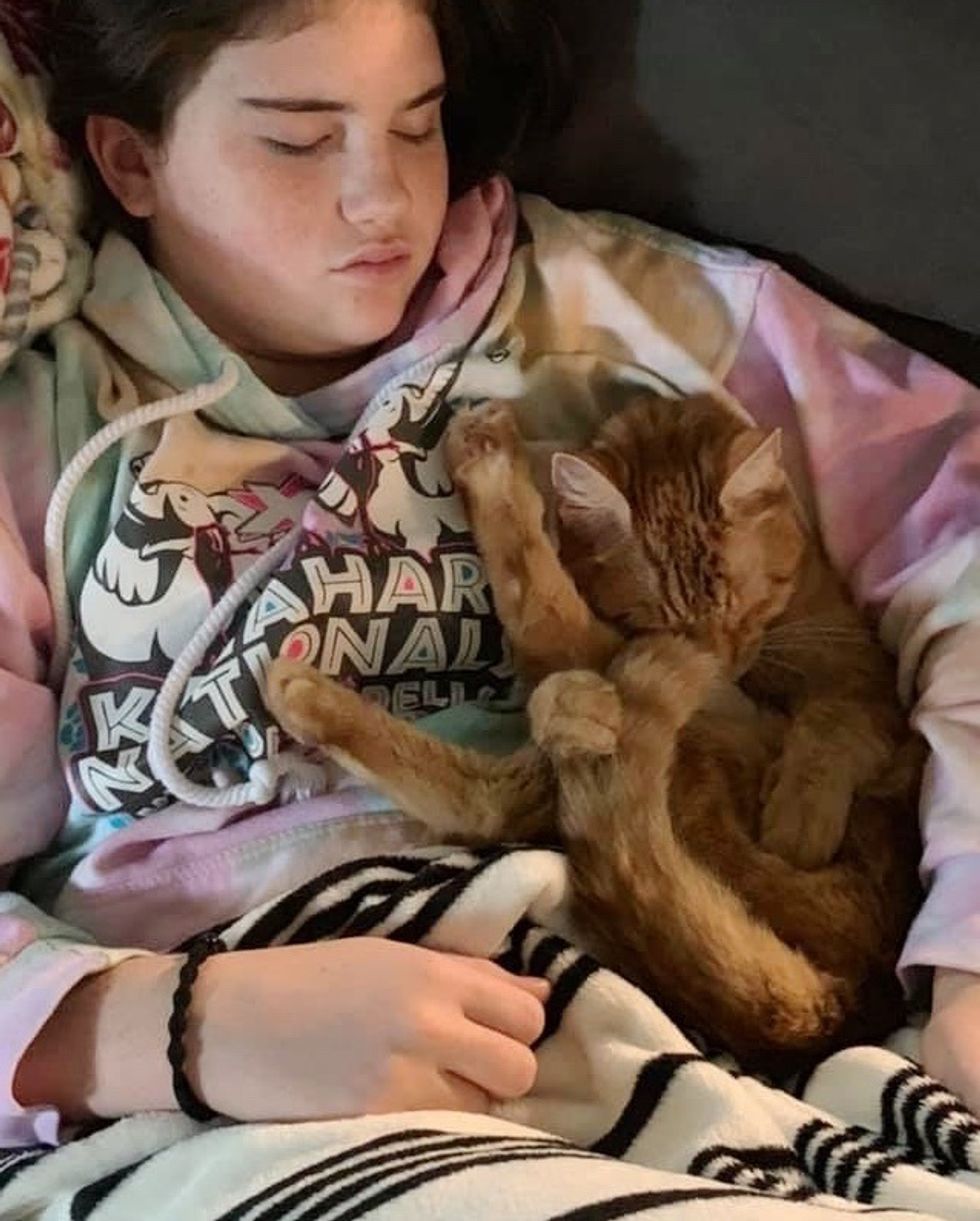 Tiffany McClure
The cat whom they named Ferdinand, is fearless and a people-cat. They quickly discovered his penchant for cuddles. "As I am unable to hold a cat 24/7, this responsibility fell to my teenage daughter," Tiffany told Love Meow.

"She took one look at Ferdi and promptly snatched him up, took him to her room and shut the door. Ferdi was 100% amenable to this cat-napping."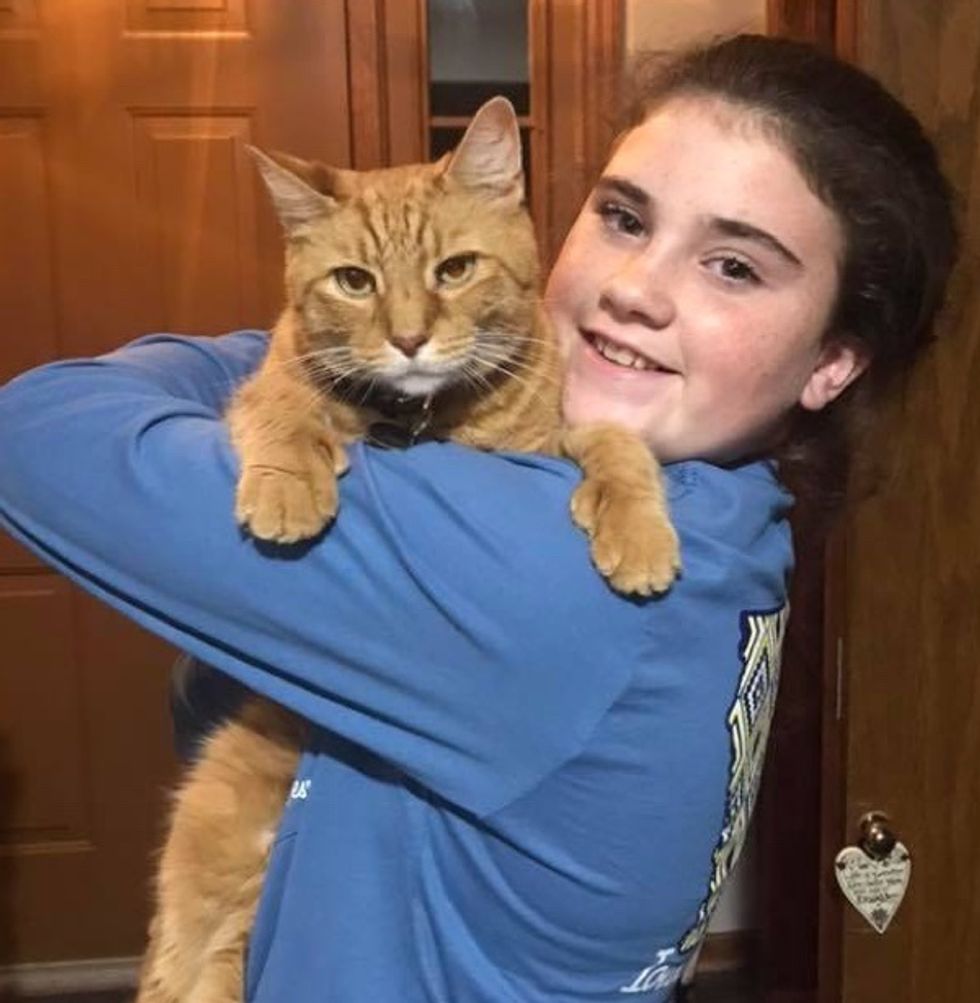 Tiffany McClure
It's been over a year, and the two best friends are completely inseparable.

"They sleep together and when she sits on the couch, he stares at her until she makes room for him on her lap. He will never ever sit beside her. It has to be on her, or nothing."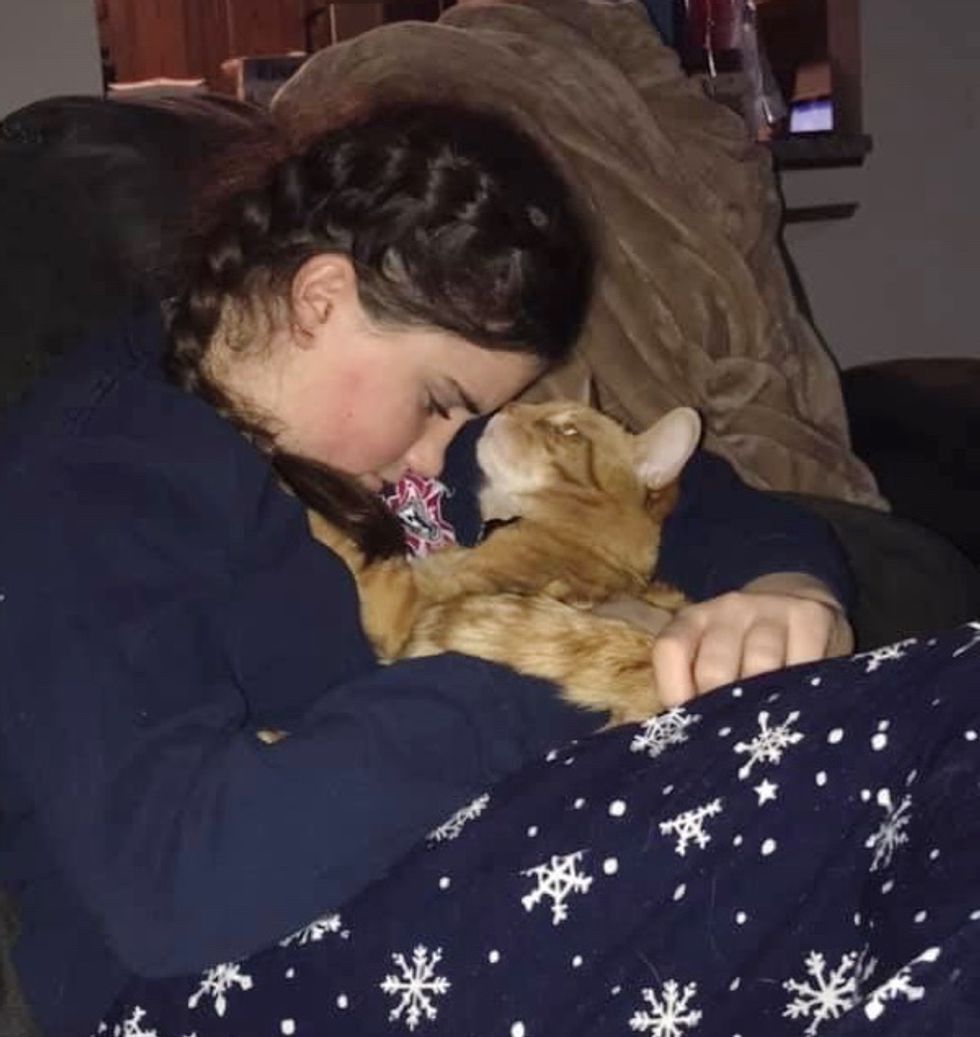 Tiffany McClure
Once, the daughter was away for a week at camp. When she returned, Ferdinand came running and climbed up for a mandatory cuddle session.

He nuzzled into her arms and drifted off to sleep.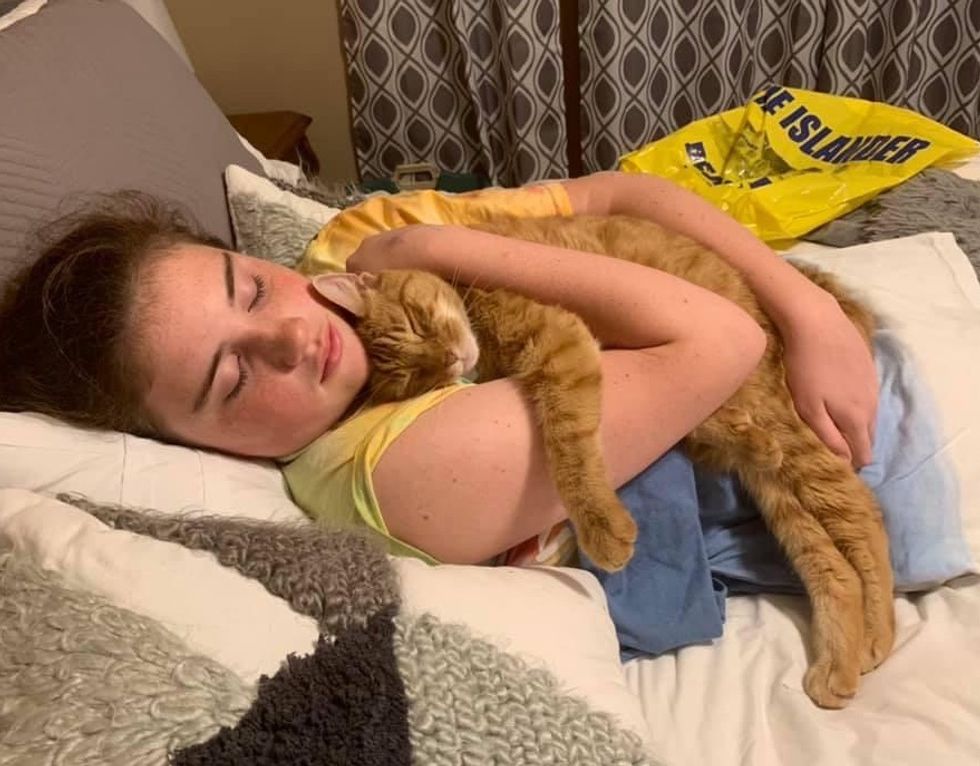 Tiffany McClure
"I've had several cats in my life from kittens on up. Ferdi is my first senior adoption, and I can tell you right now: I will never adopt a kitten again," Tiffany said.
"This is the most loving, laid-back, purring, hilarious floof I've ever met."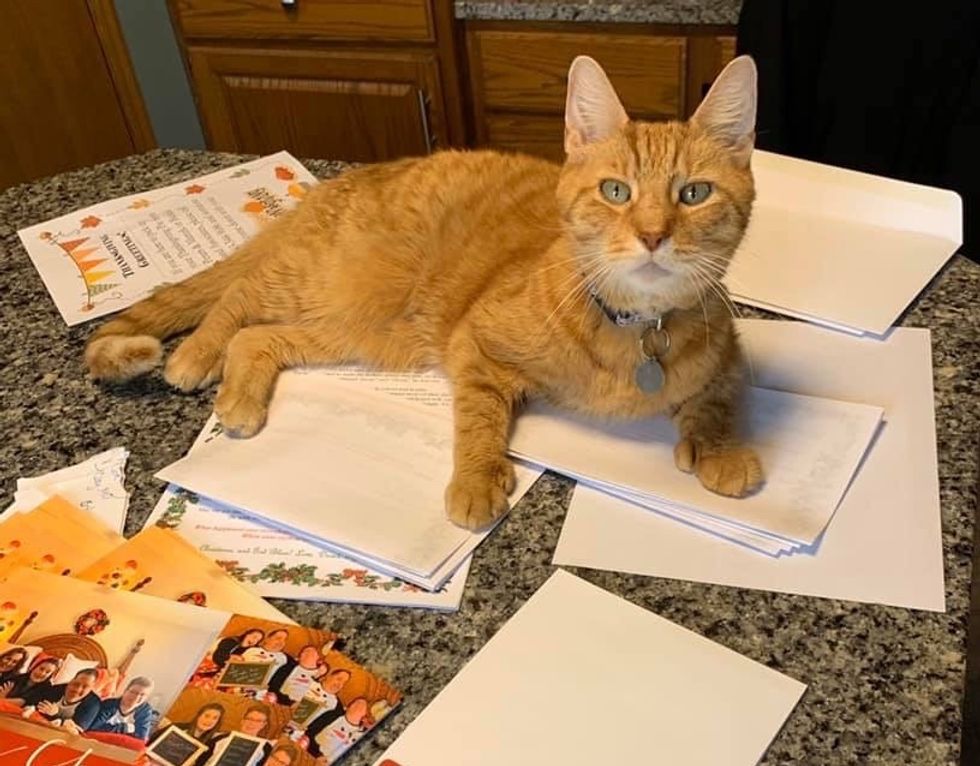 Tiffany McClure
They went to the city for a concert and came home with the perfect addition to their family.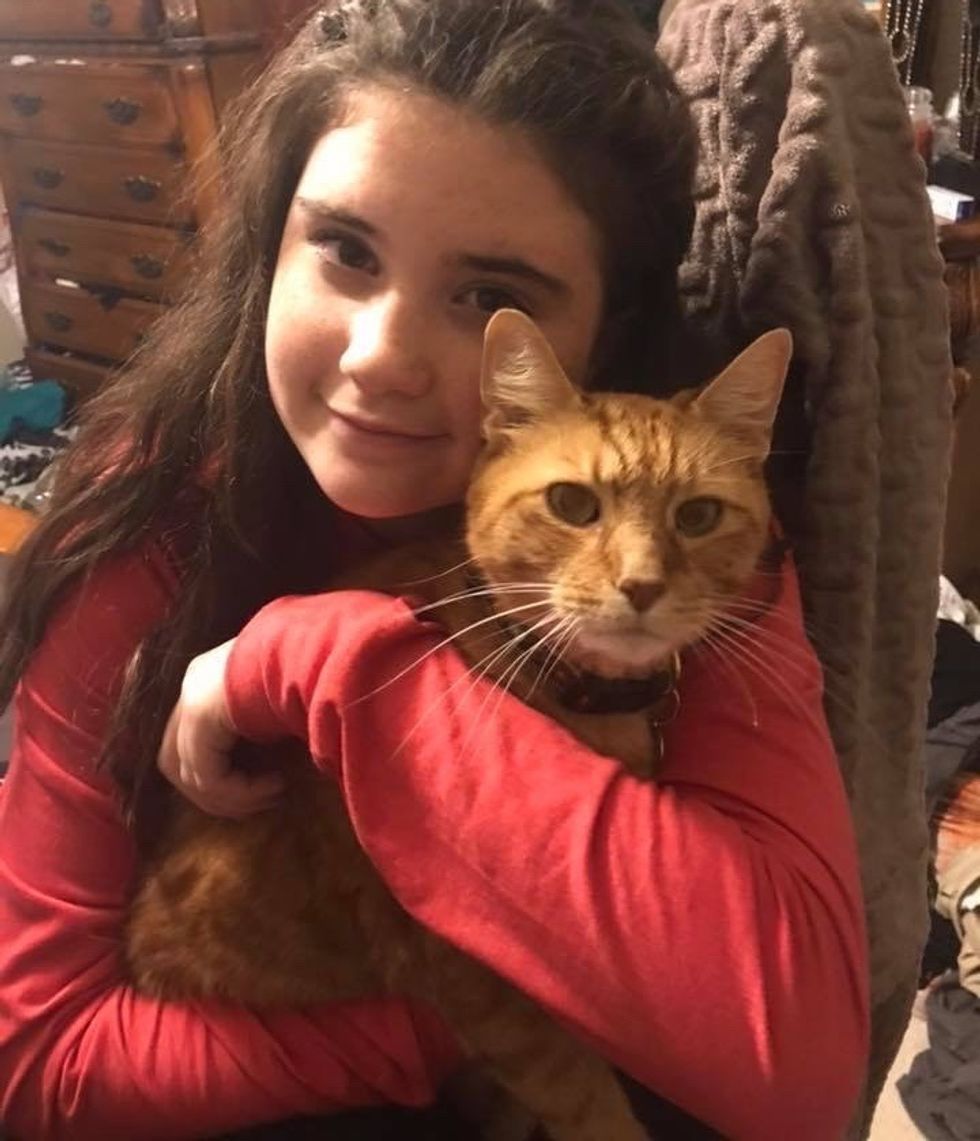 Tiffany McClure
Share this story with your friends.
Related story: 14-year Old Shelter Cat Who Lost Her Home Runs Up to Woman Asking to be Adopted