An earless cat showed up on someone's porch, scrounging around for food scraps. A kind-hearted woman from the neighborhood spotted him and knew that she had to help him.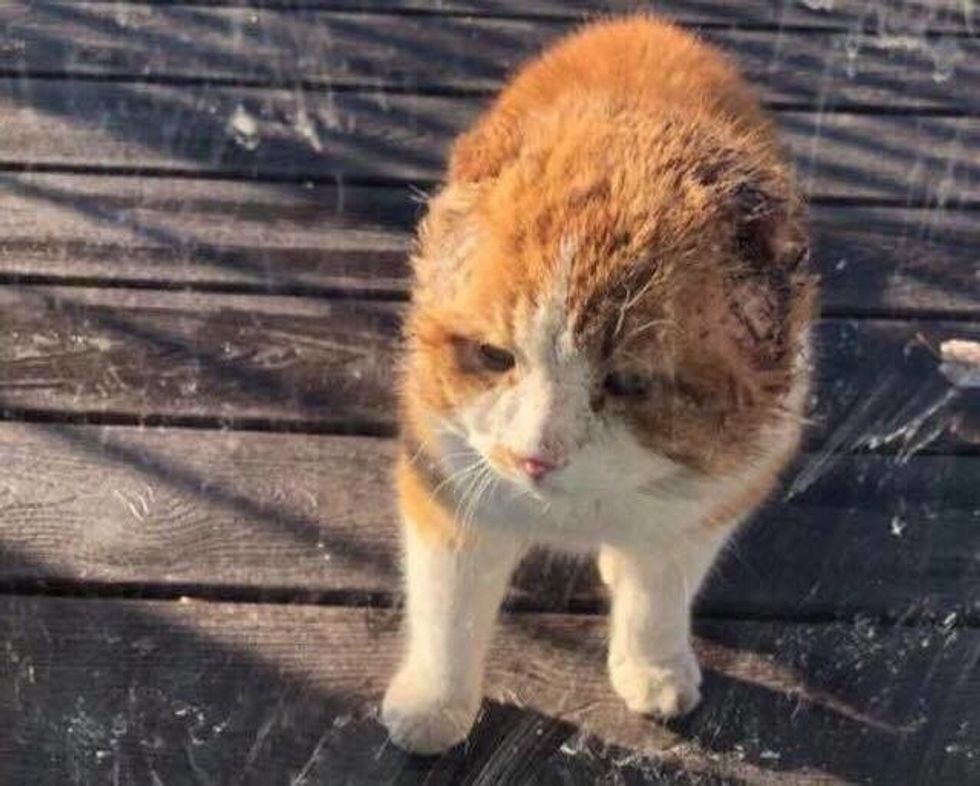 Chatons Orphelins Montréal
Isabelle from Montreal, Canada, noticed that the orange stray was in poor shape and needed immediate medical attention. She reached out to Chatons Orphelins Montréal, a local rescue group, for help.

"The cat looked miserable and sick. Isabelle managed to catch him and asked us if we could help him. Of course, we said yes," Celine Crom of the rescue shared with Love Meow.
"Later through social media, we learned that he had been wandering alone for several years and didn't belong to anyone."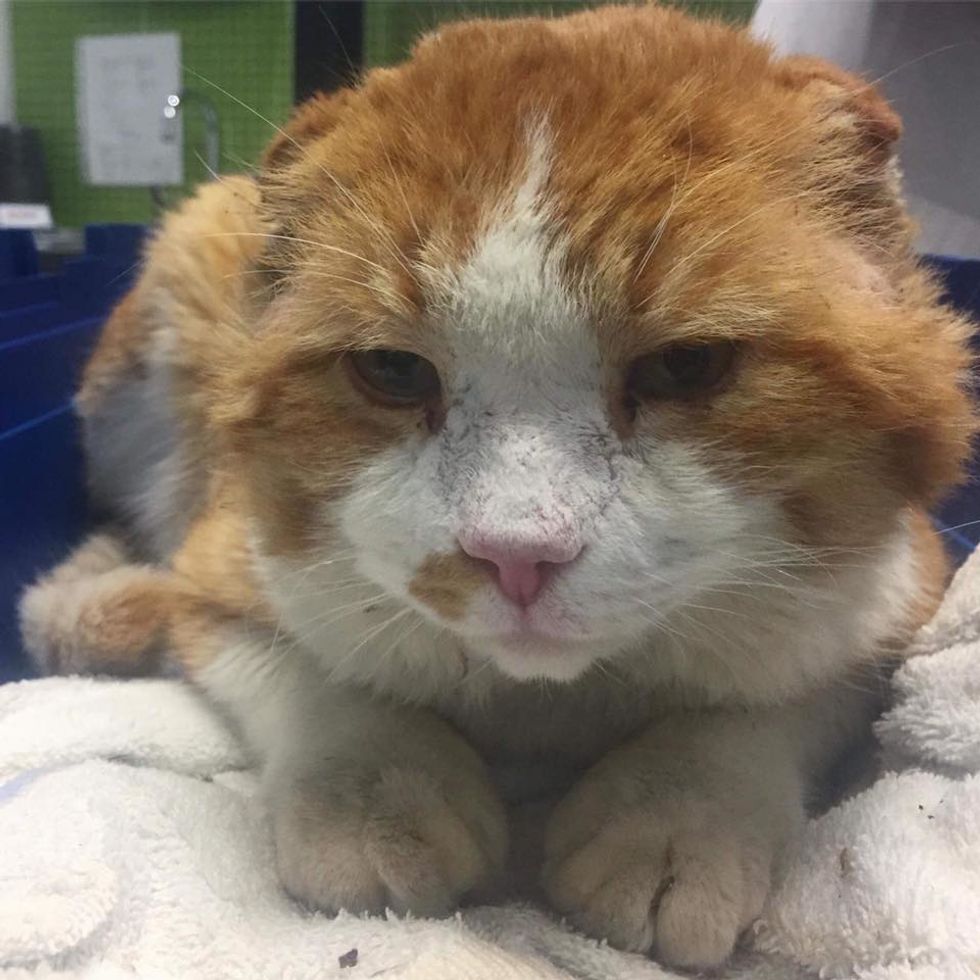 Chatons Orphelins Montréal
The cat's ears were frozen during the harsh Canadian winter. "Part of his ears fell off due to frostbite and he lost part of them due to severe infection," Celine told Love Meow.
Somehow, the cat managed to survive the bitter cold on his own. When rescuers went to pick him up, he walked right into the carrier where there was food inside.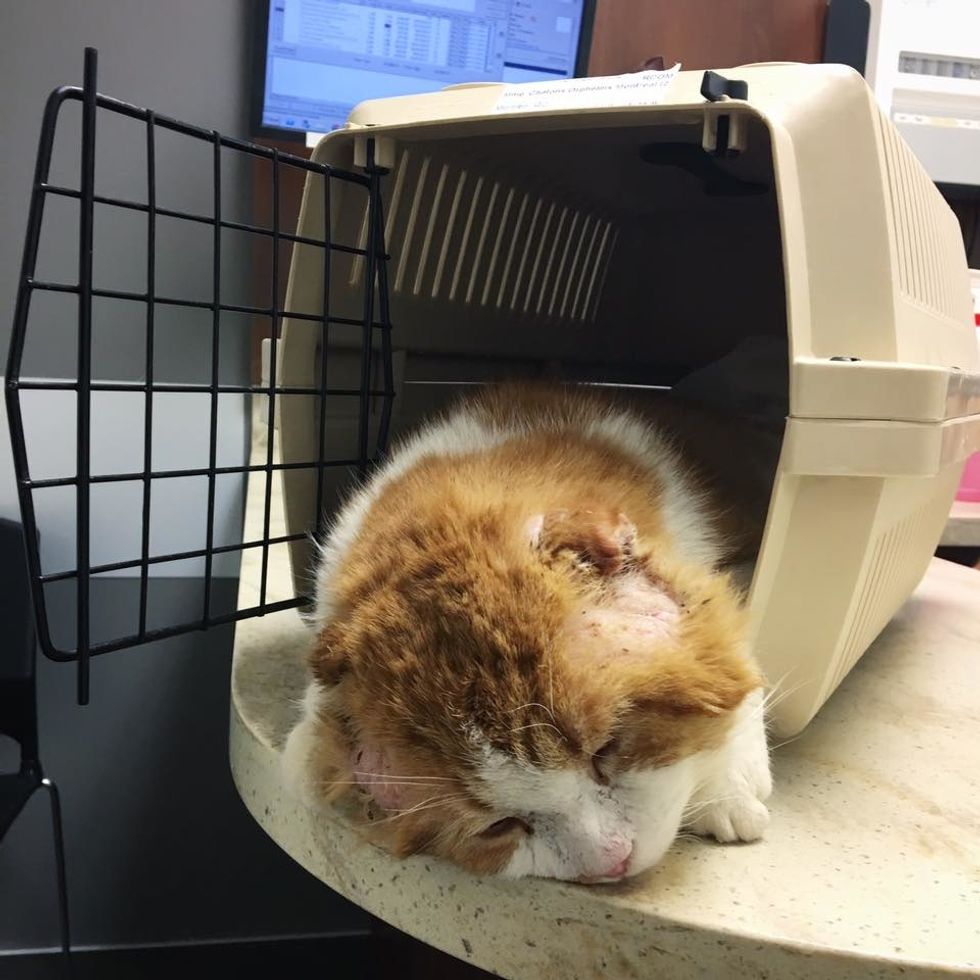 Chatons Orphelins Montréal
After a trip to the vet, he was determined to be around seven years old. He was covered in fleas, had battle scars all over his body and a few other injuries, and was tested positive for FIV (Feline immunodeficiency virus).
They gave him antibiotics for his wounds and dental surgery to fix his bad teeth so he could eat again without pain.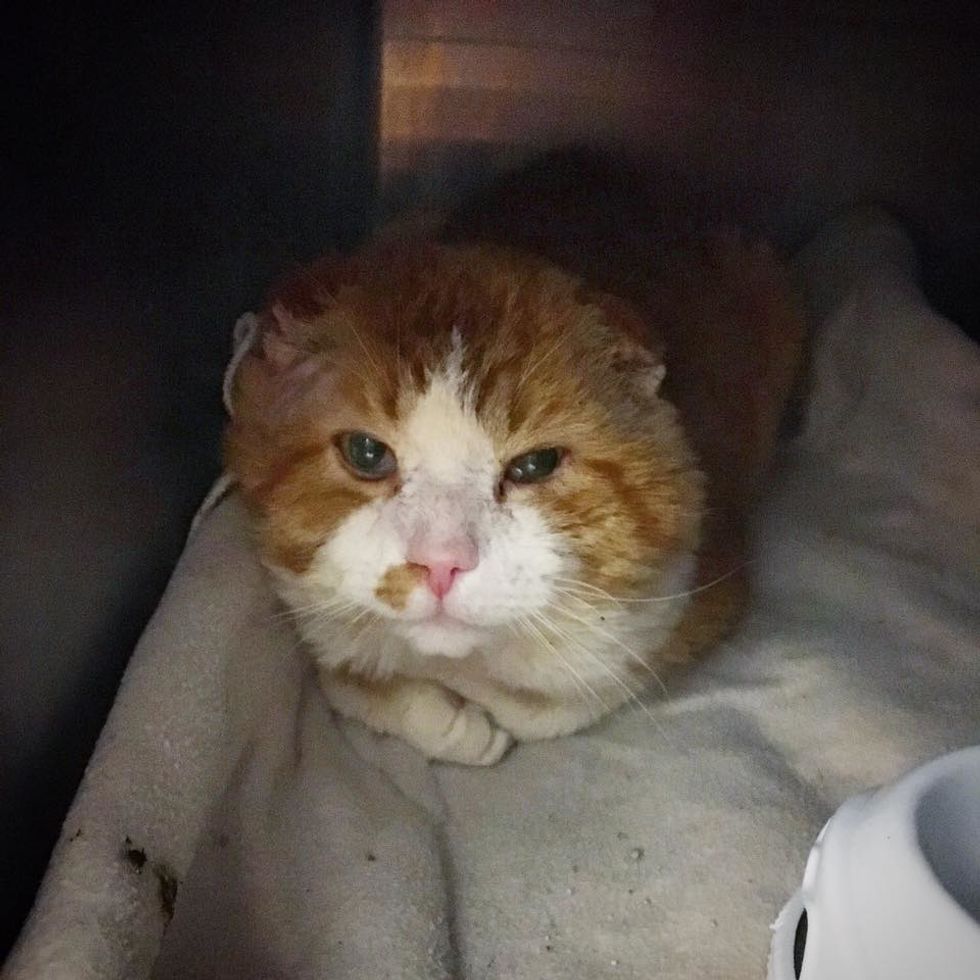 Chatons Orphelins Montréal
The ginger boy, named Hansik, has used many of his nine lives.
Due to being FIV+, it took him much longer to recover, but the little fighter pulled through after nearly three months of best care from the vet and his foster home.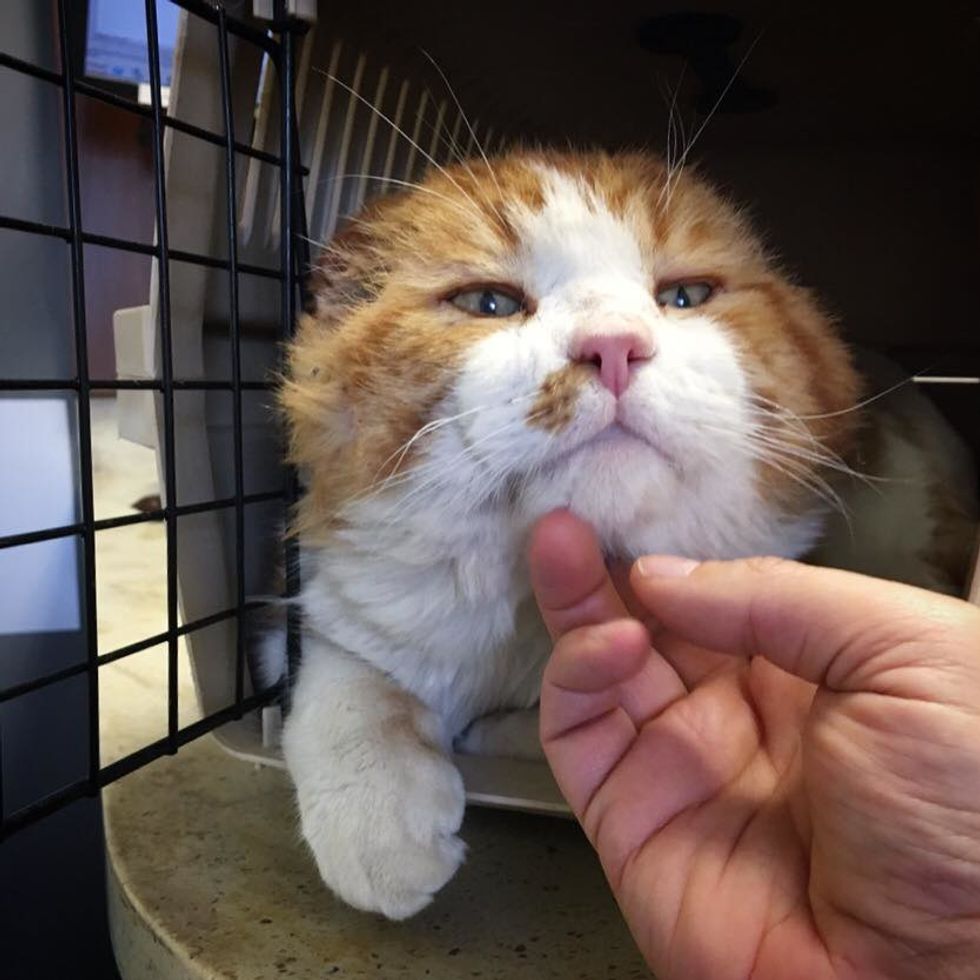 Chatons Orphelins Montréal
"A few months ago, he was still living outside with his ears frozen, alone and without anyone caring for him," Celine said.
"Today, he has completely healed and learned how to trust humans."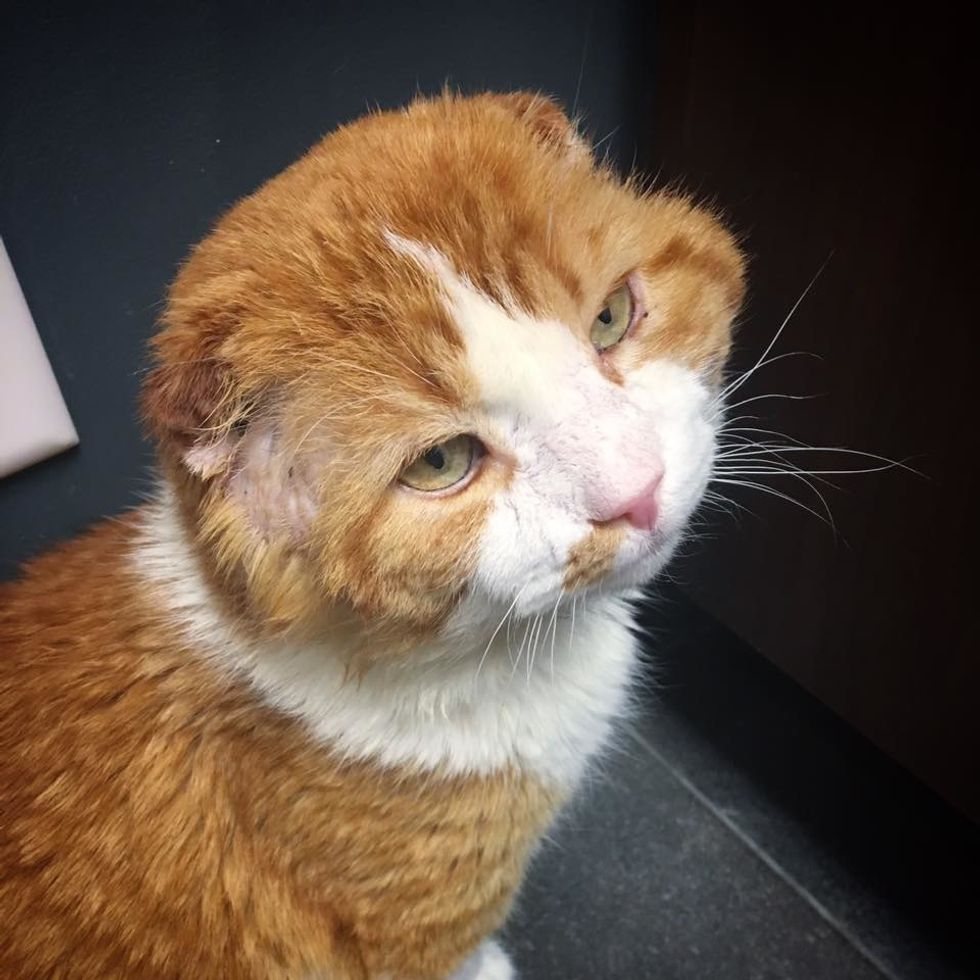 Chatons Orphelins Montréal
"On the first day, he would hide from everyone. Slowly, he came out from his shell and moved his way to his humans' knees. Since then, he has been following them around the house and watching everything they do."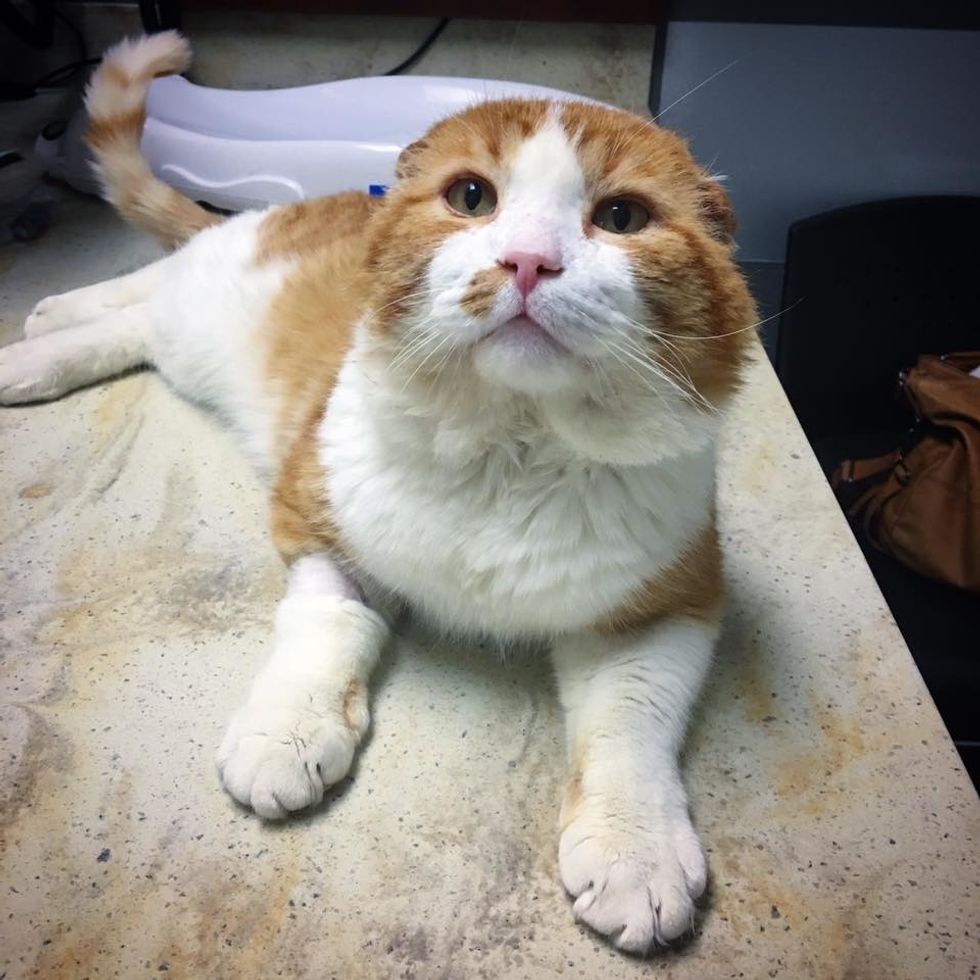 Chatons Orphelins Montréal
Hansik is no longer a shy boy.
He loves attention, begs for cuddles and only sleeps with his humans in bed. He doesn't want to be alone any more and is loving the life as an indoor cat.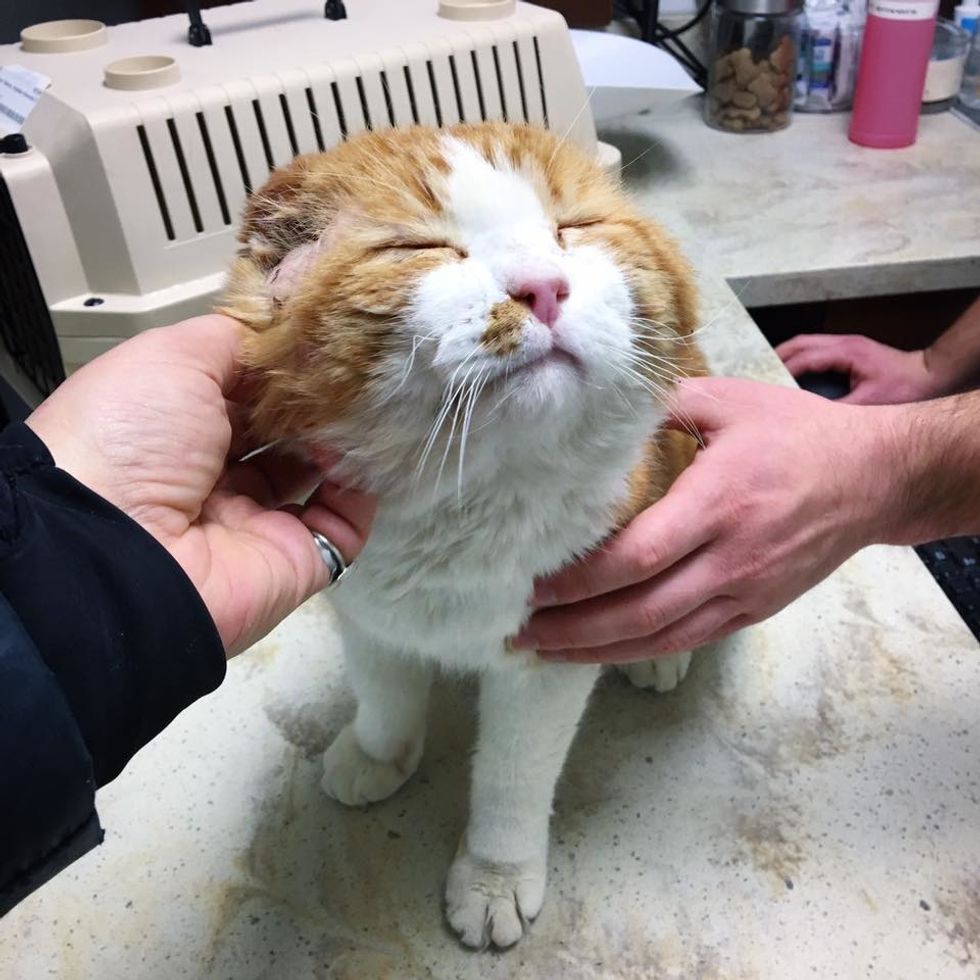 Chatons Orphelins Montréal
He's blossomed into a healthy, happy, affectionate kitty.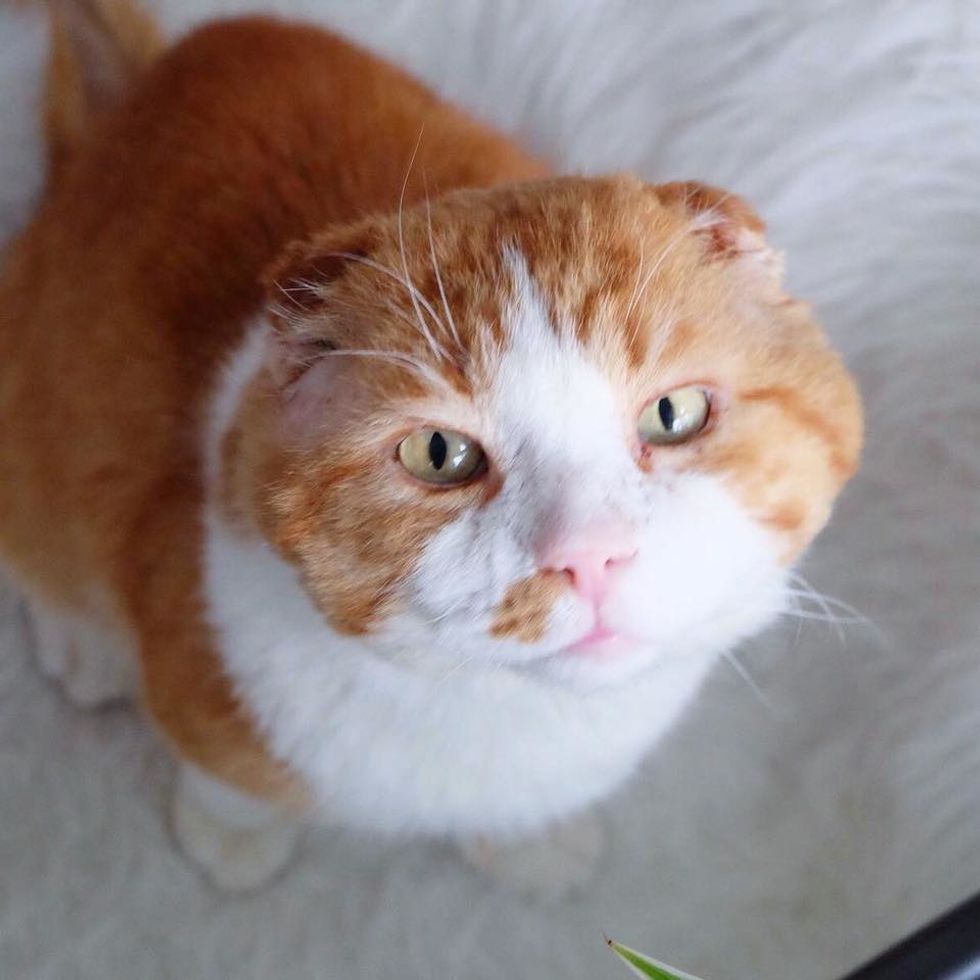 Chatons Orphelins Montréal
The sweet ginger boy is looking for a quiet home to call his own and a family that he can be close to at all times.
Hansik loves snuggling in his cozy, comfy bed. He is happy and loved!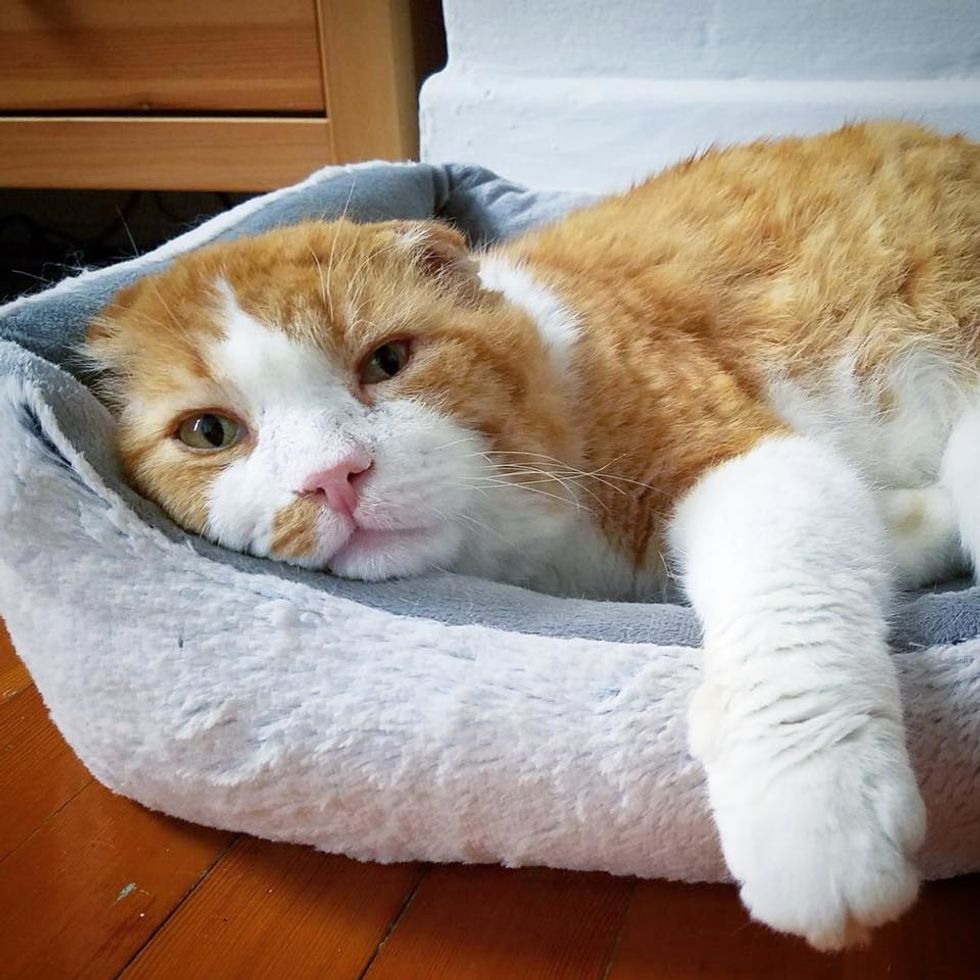 Chatons Orphelins Montréal
Share this story with your friends. If you are interested in adopting Hansik (located in Montreal), you can contact the rescue via their Facebook.
Related story: Woman Saves "Seal" Cat that No One Wanted and The Kitty Returns The Favor