They found a tiny kitten wandering on the streets a week ago, and she almost got hit by a car. The kind people saved her and brought her to safety in the nick of time.
They knew they had to help her.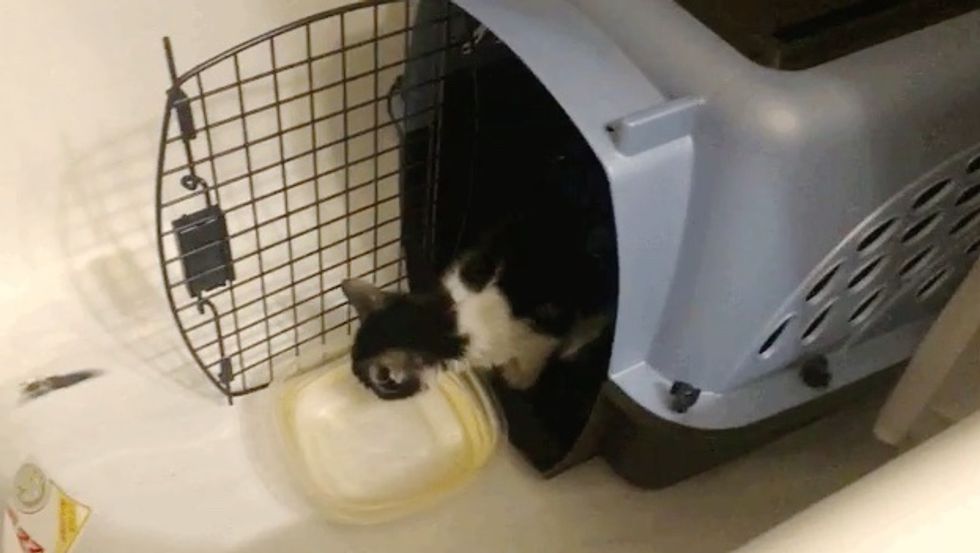 gingernerdgasms
The little stray was emaciated when they got her home. She was so weak that she could barely walk straight.
"She is sick, and you can feel every bone in her body," imgur user gingernerdgasms said. "I can't fathom not helping animals like her."
They took her to the vet and got the kitten the help she needed to get better. She had a URI, eye infection, and worms, but that day the family knew that the little kitten was going to be OK and her life would be so much better.
First day home.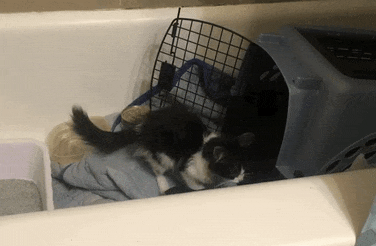 gingernerdgasms
"She is so sweet and loves to be held! I guess I'm lucky that I found her so young!"
They gave her a much-needed bath, and she fell asleep wrapped up in a blanket, snuggling with her human dad. He kept her warm all night.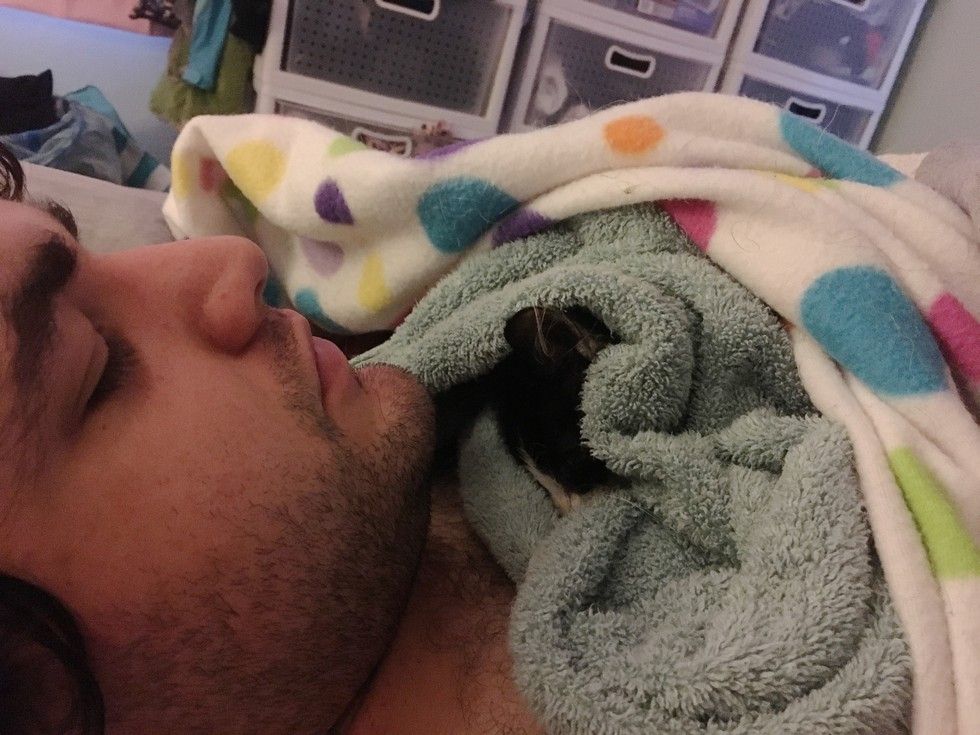 gingernerdgasms
They named her Midori.
"Looking clean and much better already only after a couple of days!"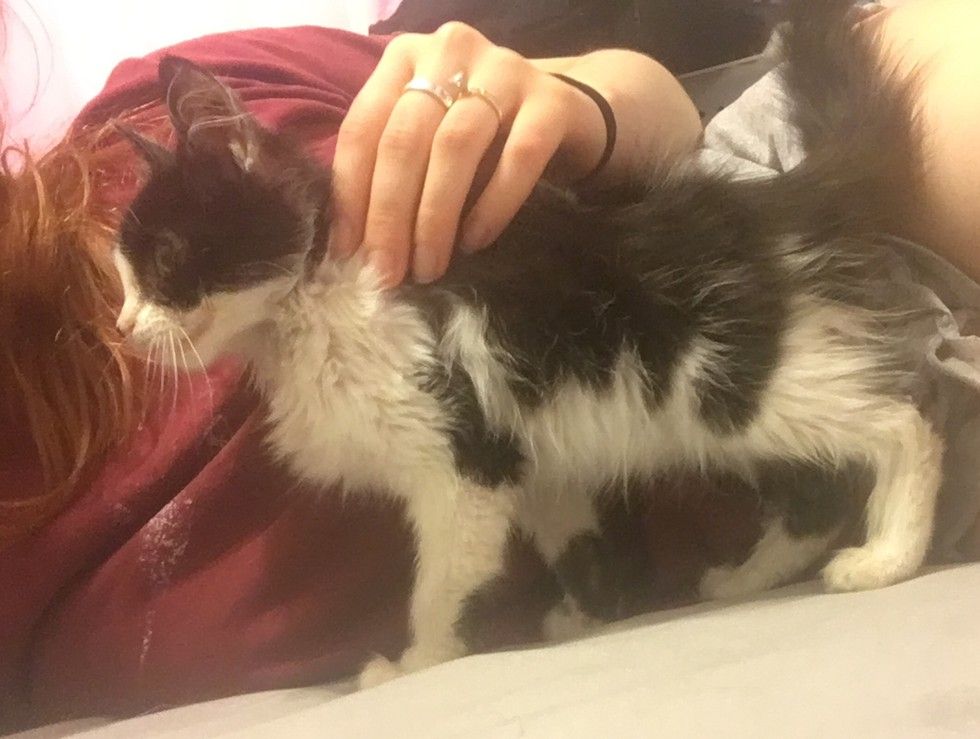 gingernerdgasms
"Her eye looks much better already!"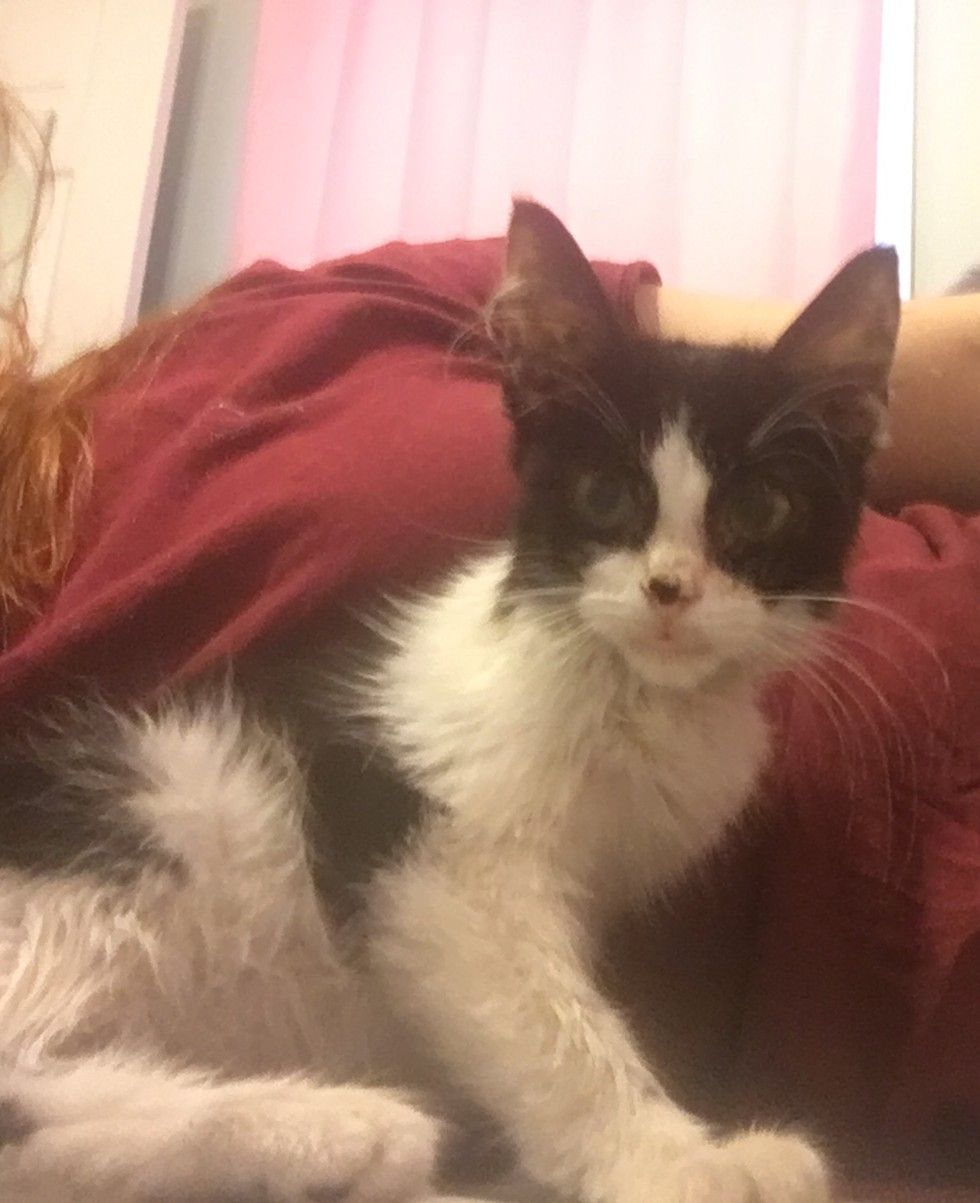 gingernerdgasms
Midori was purring and snuggling with her humans the whole time while they were trying to help her.
"She didn't even scratch me when getting her first bath!"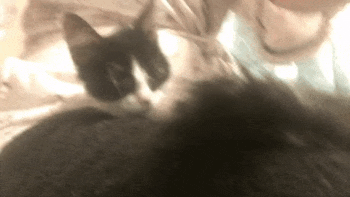 gingernerdgasms
"It's hard to believe she is feral! She is such a sweetheart!"
Since Midori moved into her new home, she has been a big cuddler, full of love.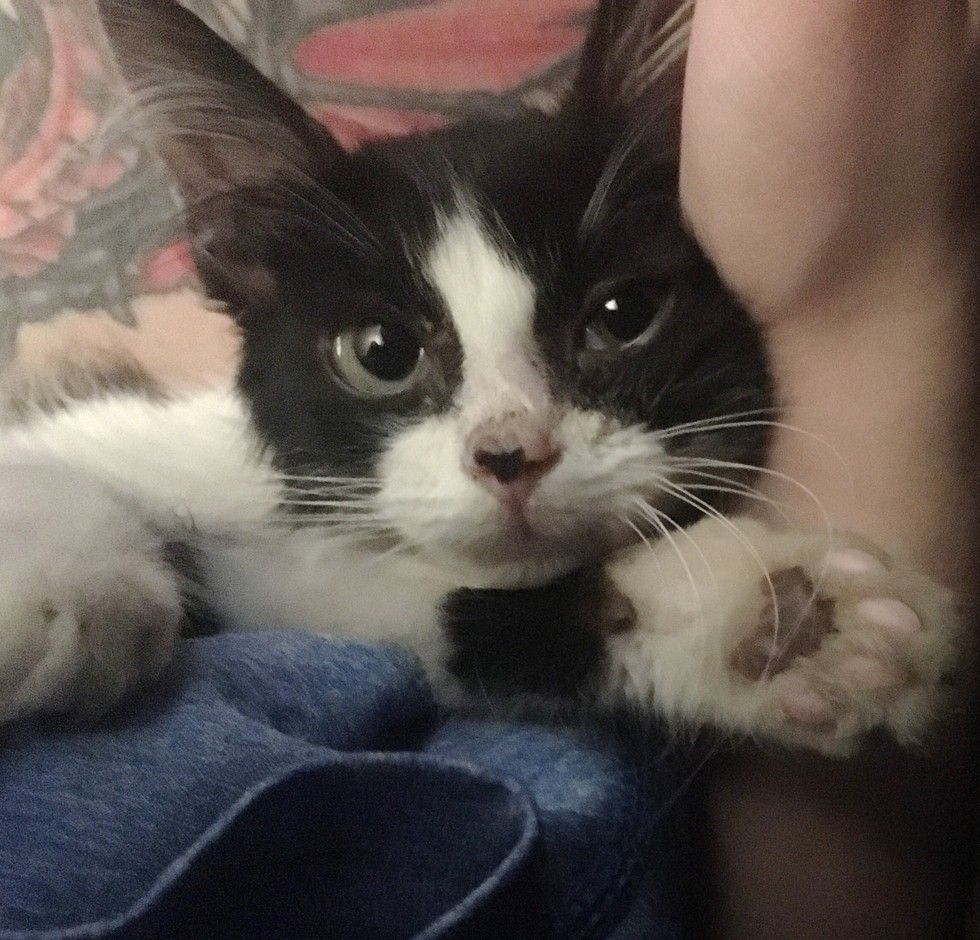 gingernerdgasms
"One week ago this kitty was on the streets and very sick... Antibiotics, food, and love can make such a difference in such a short amount of time!

"Midori exploring and discovering the joys of jumping on the curtain already..."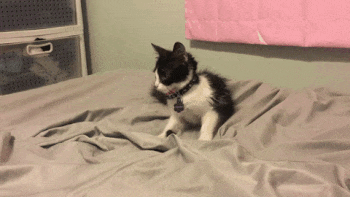 gingernerdgasms
Little Midori has put on weight, her eyes have cleared up and her energy level has tripled.
"She's still as loving as the first day I took her home. I'm just happy I could give this kitten a better life."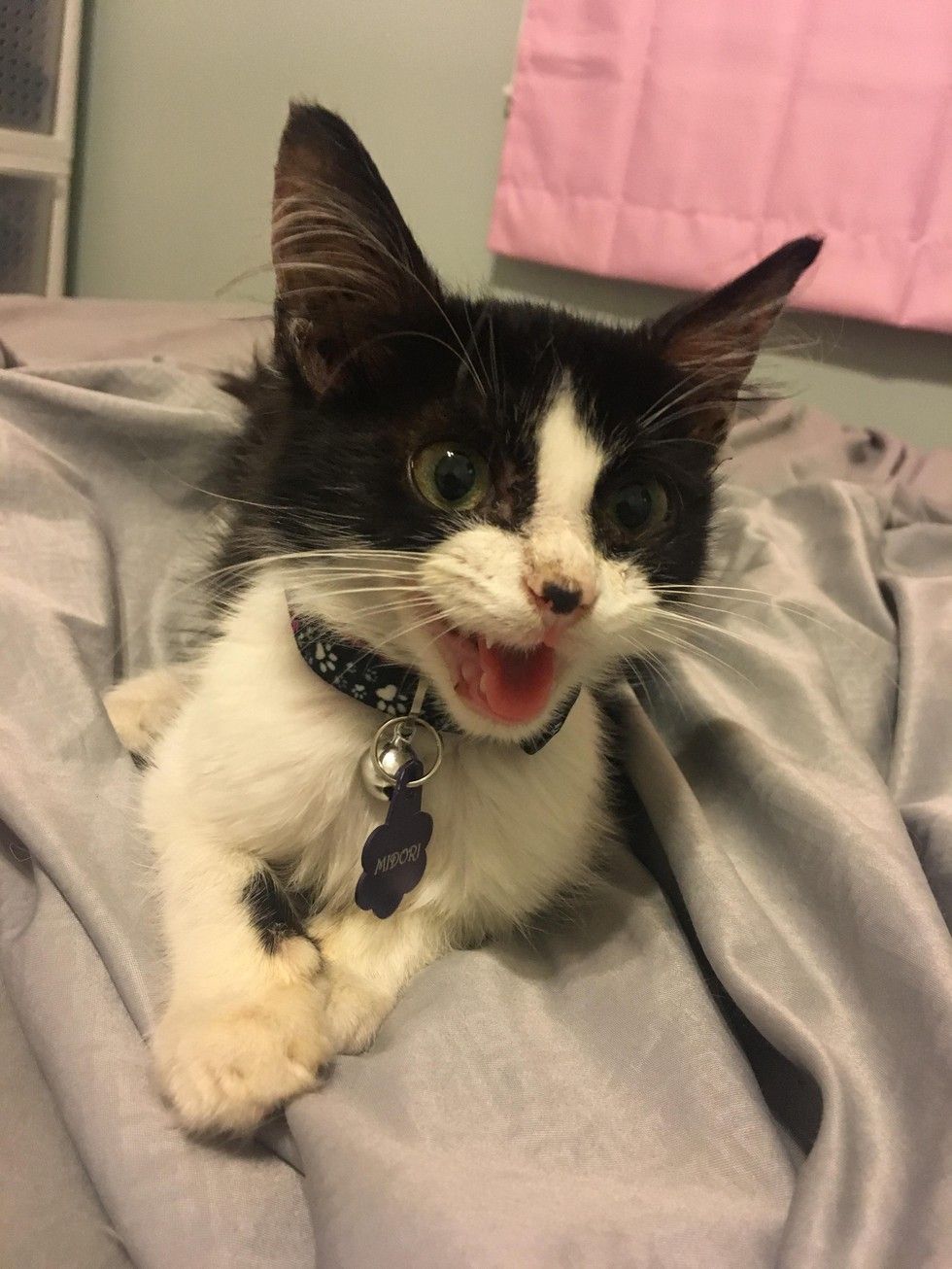 gingernerdgasms
Share this story with your friends. More info: imgur.
Related story: Man Rescues Kitten from the Road and Helps Him Walk Again