Mechanics at a Birmingham scrap yard heard loud kitty cries from the an old Porsche as it was lowered into a scrap metal crusher. They immediately stopped the machine and jumped into action.
After inspecting the vehcle, they discovered four tiny kittens only days old, huddling by the spare tire.
"We bought the car from a private owner who wanted the money for scrap. The car had been in our yard for about two weeks until we drained the fluid down and prepared it for the crusher," said Manager Carl Dowling via Daily Mail. They  believe that the kittens were born in the car to a feral cat who lives near the scrapyard, and later abandoned her litter. "The car was about to go into the big crusher to be turned into a square block of scrap... They were literally a few seconds from going into the crusher... The poor kittens were in such a sorry state, they were tiny and you could tell their eyes were straining from the bright light after being stuck in the dark.... They were very thin, so we gave them milk and they seem to be doing well," said Stan Baldwin via Daily Mail.
They are fostering the kittens in the manager's office until they can find them their forever loving homes.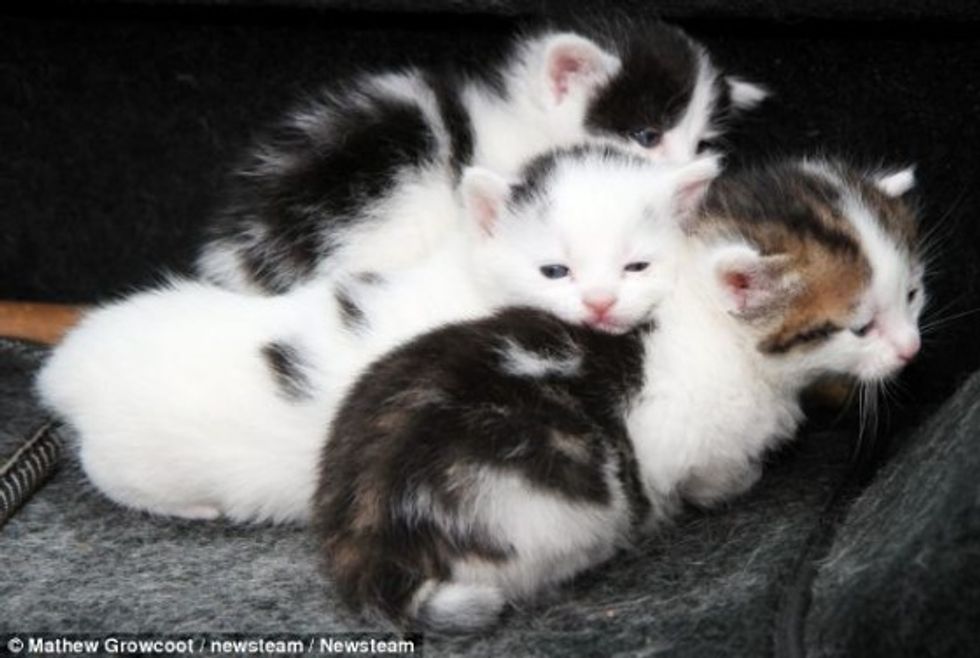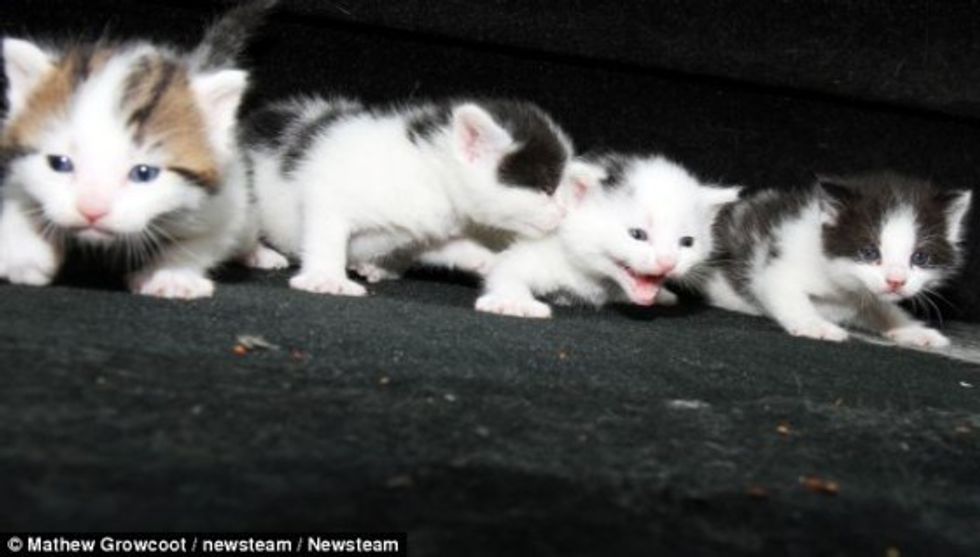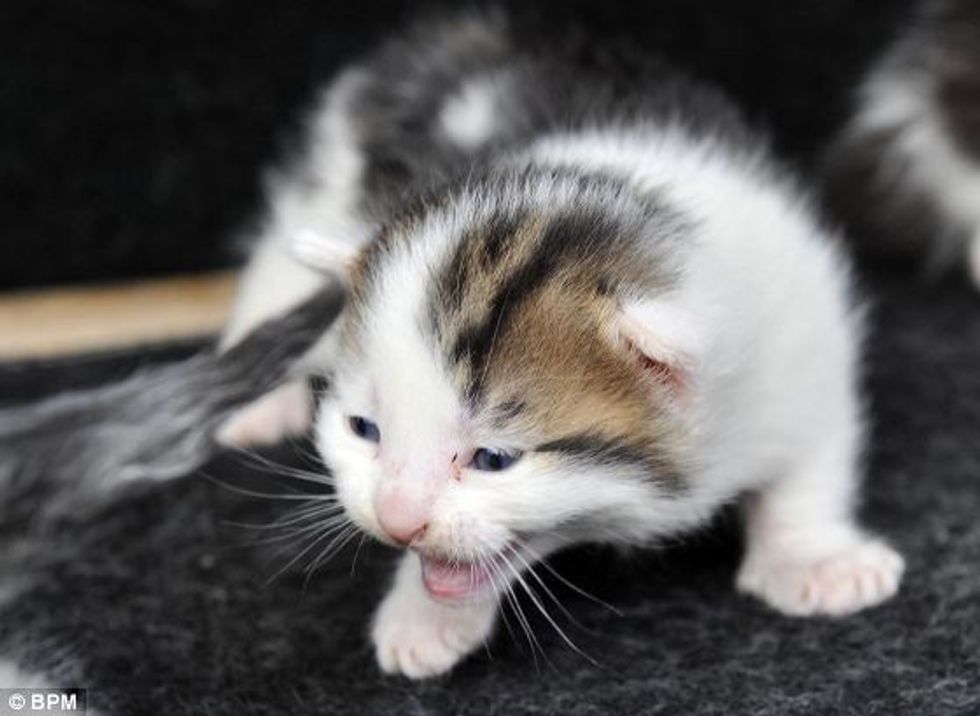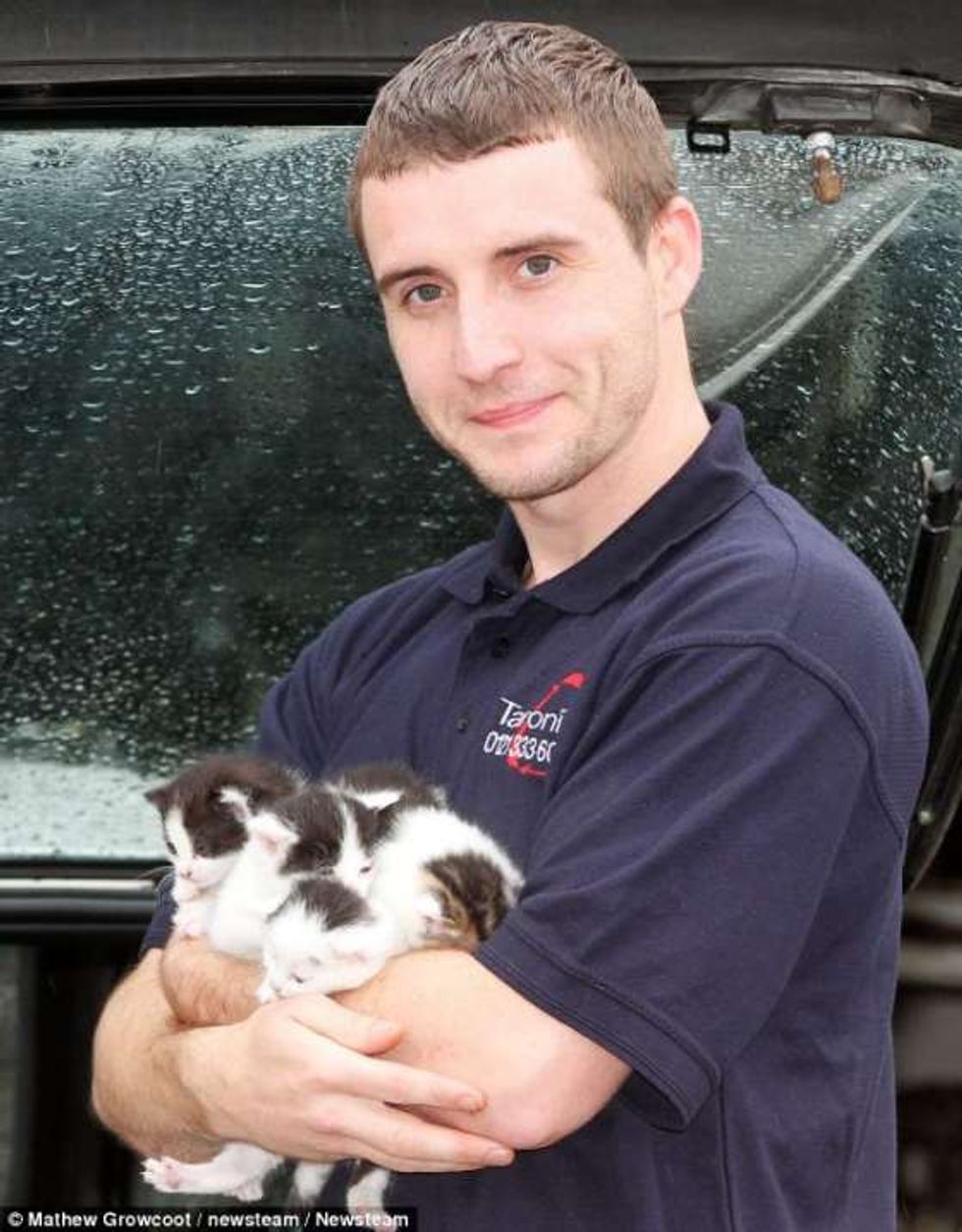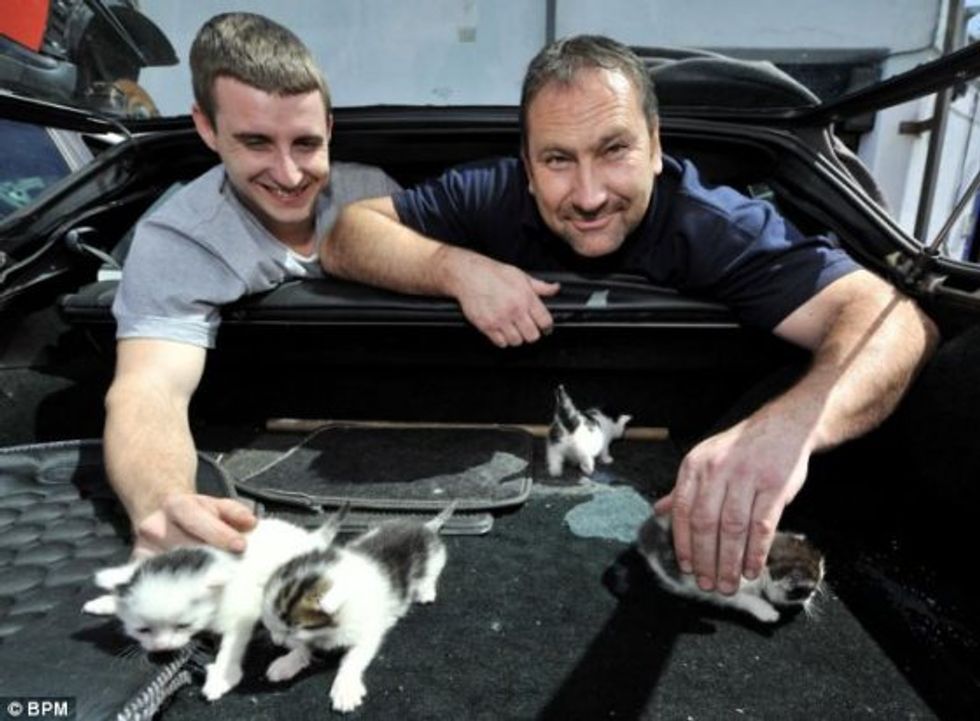 Story and photos via Daily Mail.