When reddit user Mardrayn went to work the other day, he was greeted by a friendly cat who kept him company the whole time while he was there. "This just might be the best day of work in the history of days of work," he said.
This little furry buddy belongs to a family next door. When the worker parked his truck, the ginger cat went up to him and hopped into his truck. "Having a little furry buddy makes the day so much better."
A friendly cat decided to hop into a worker's truck and keep him company while he was there.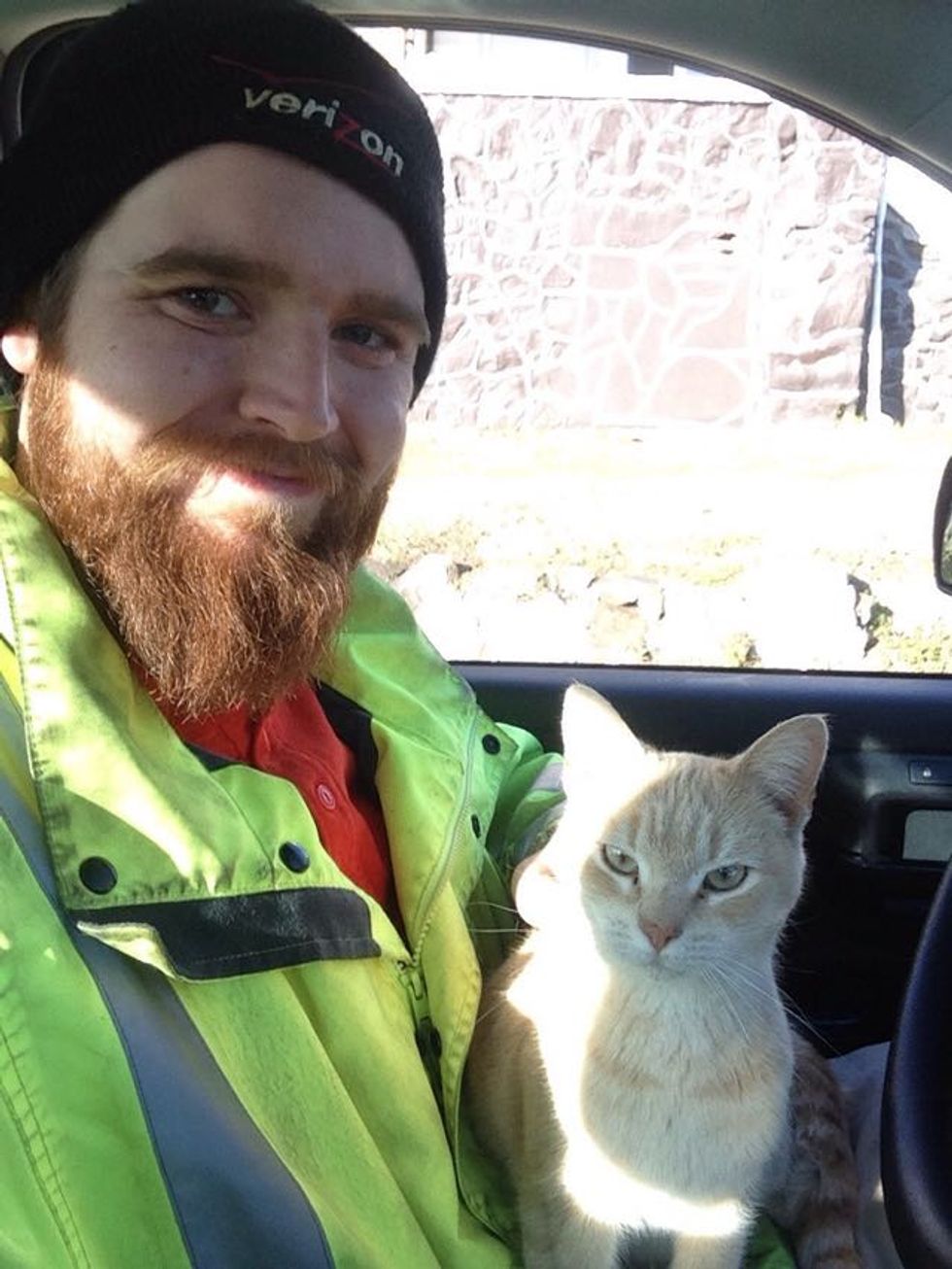 "I call shotgun!"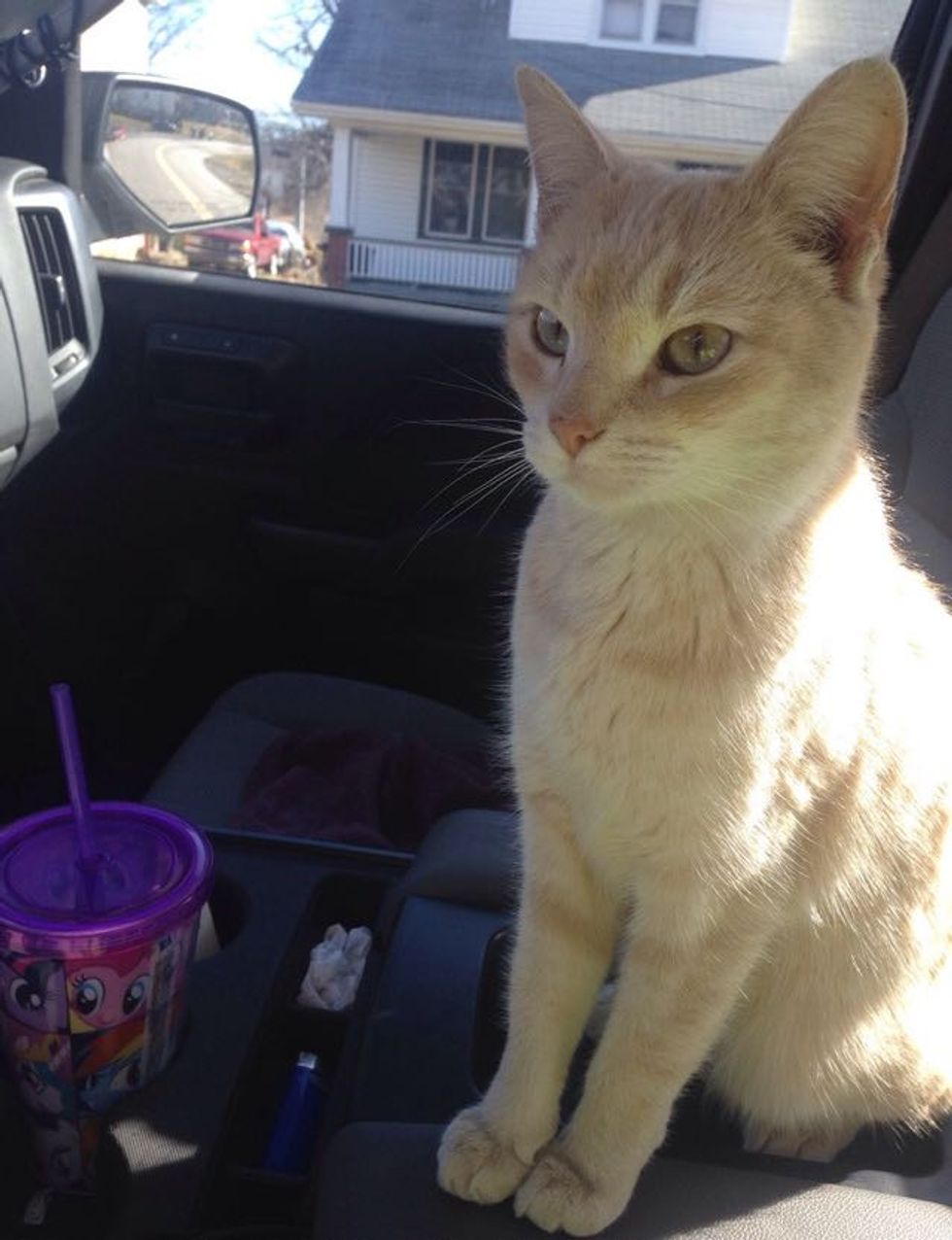 The worker made the kitty a bed so he could take a nap.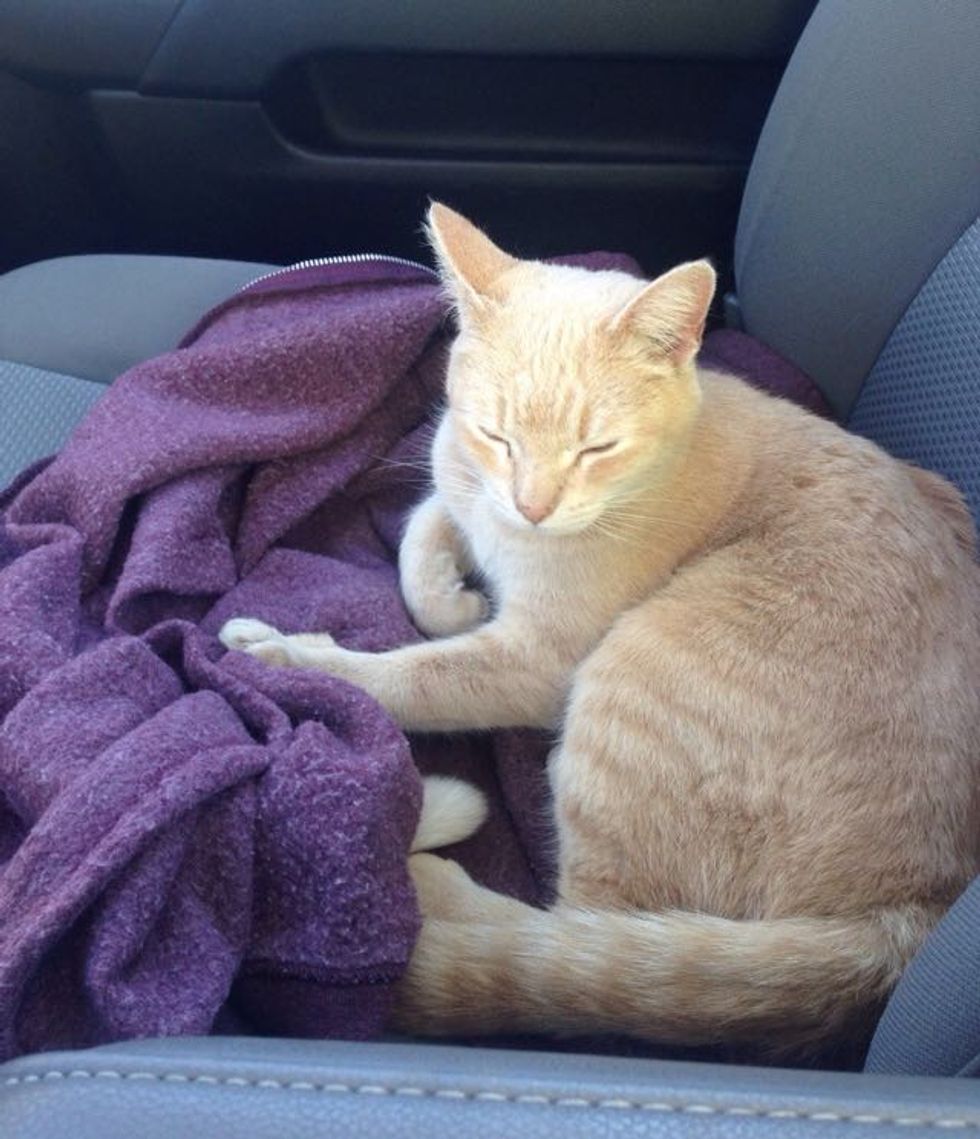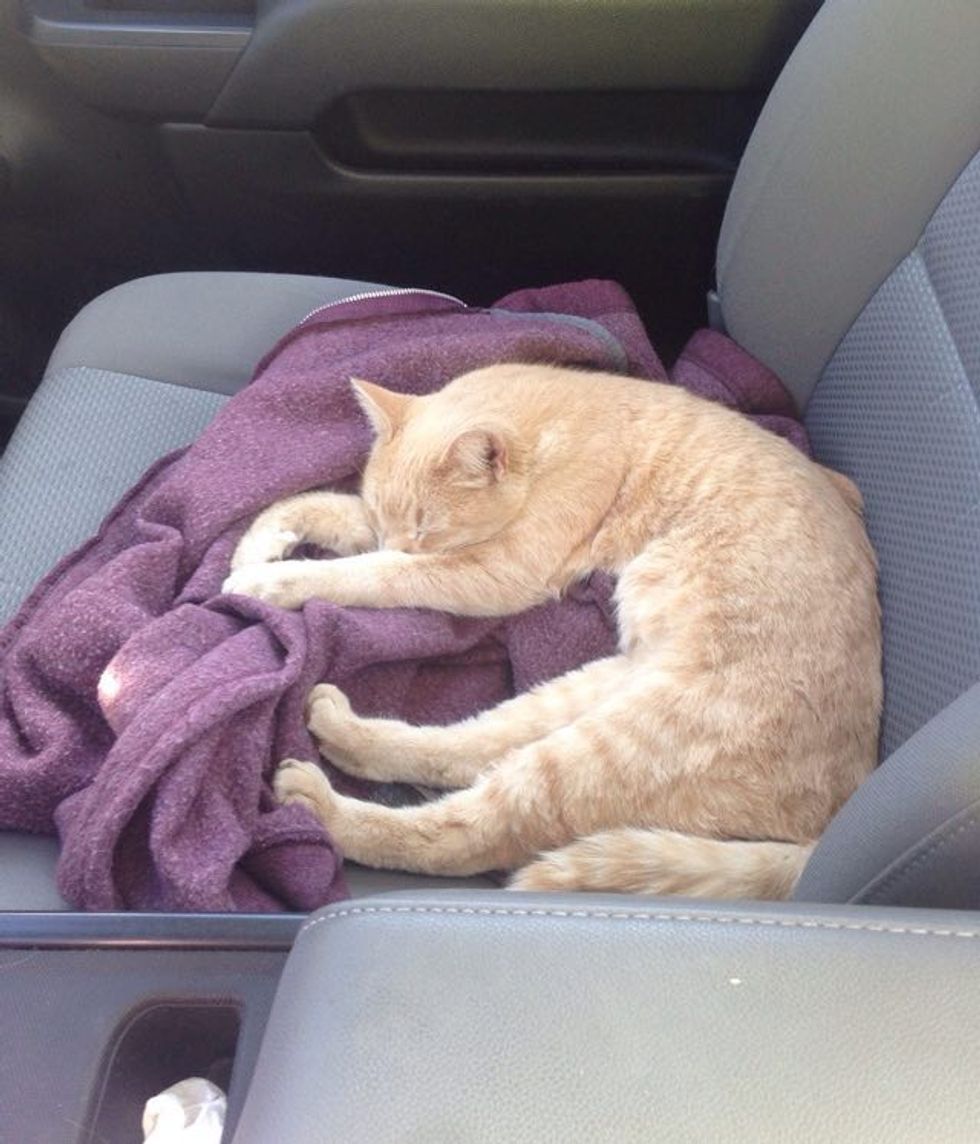 He returned to work the next day. "Guess who came by for another visit/nap time!"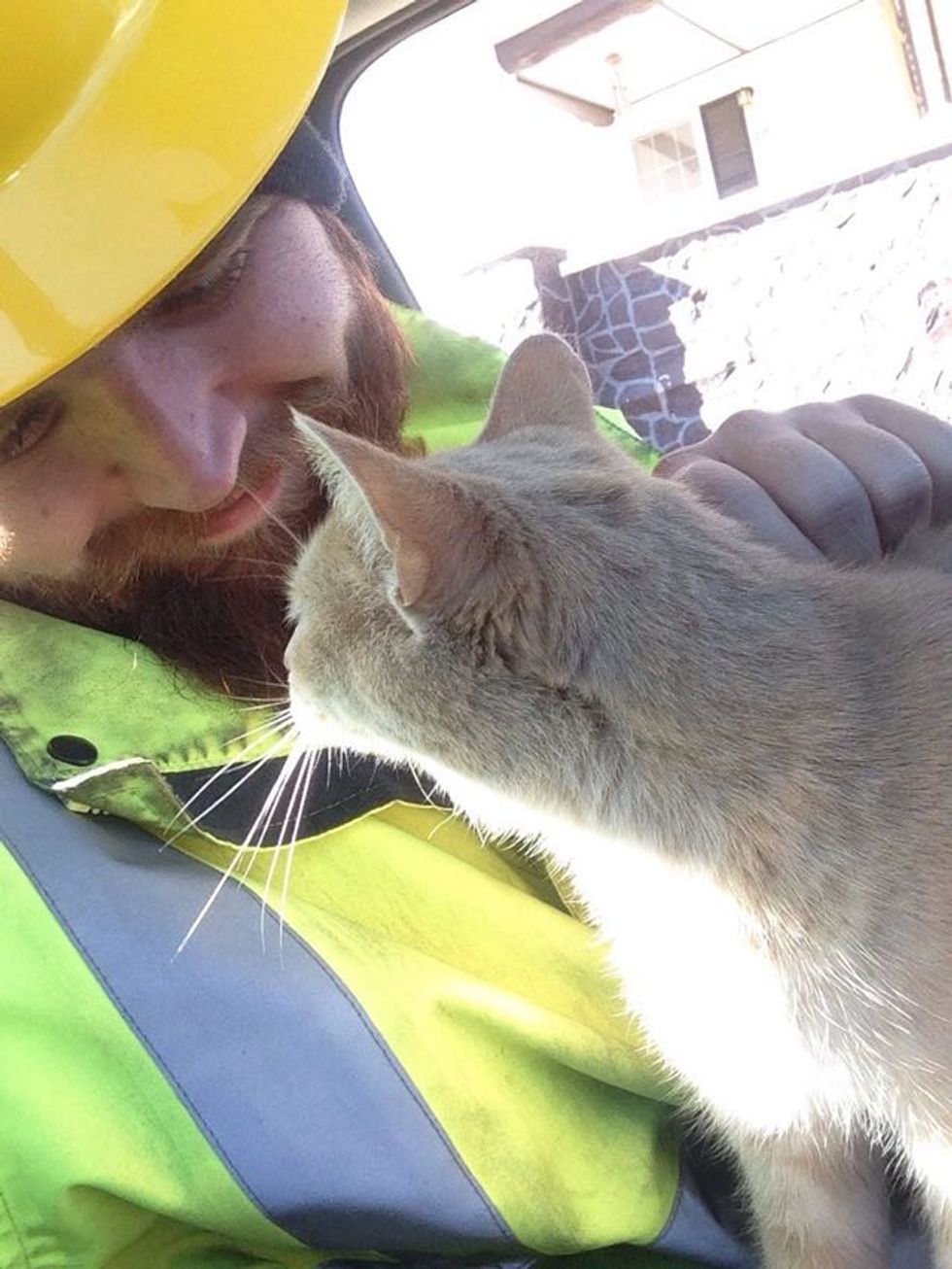 Photos via reddit.