It's a cuddle puddle of cuteness and love. When the sleepy bug bites, little foster kitties snuggle up together. "Every single day, they manage to out-cute themselves," said Laurie from Itty Bitty Kitty Committee.
I cuddlez you!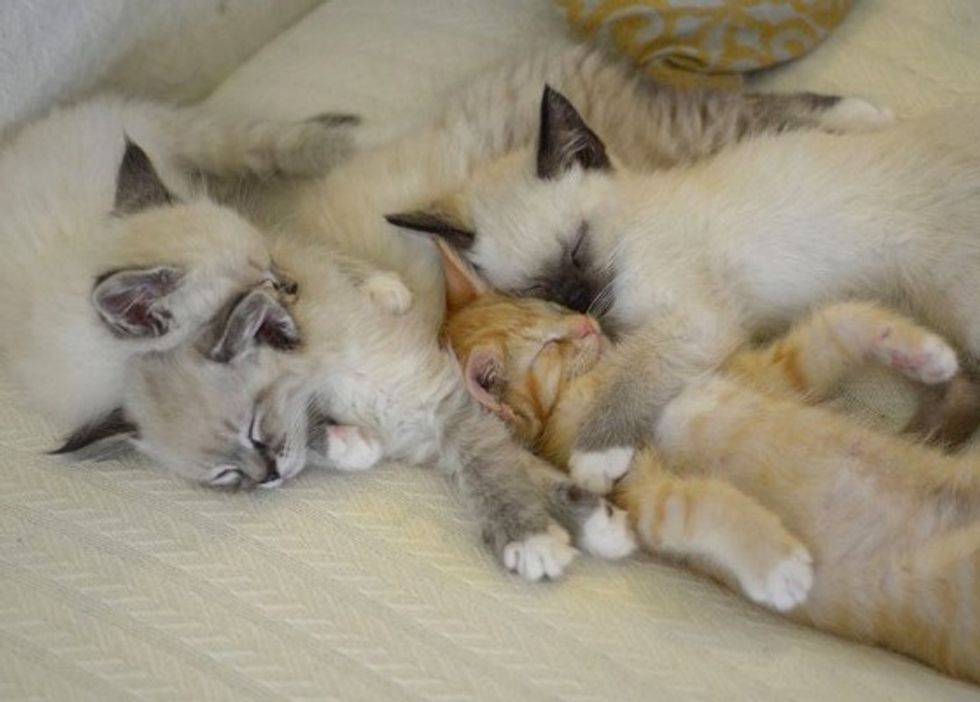 Squeeeeeze!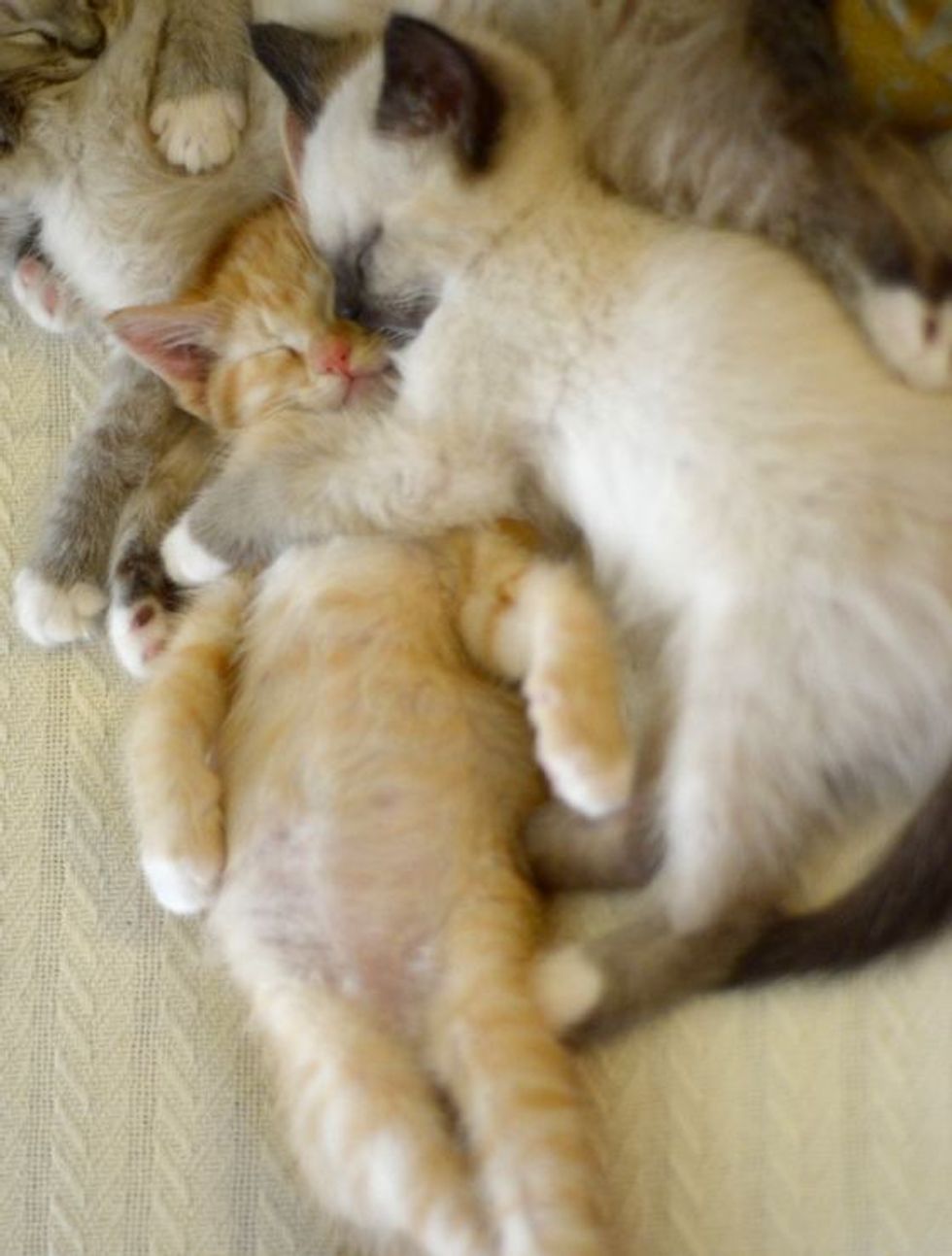 This is love!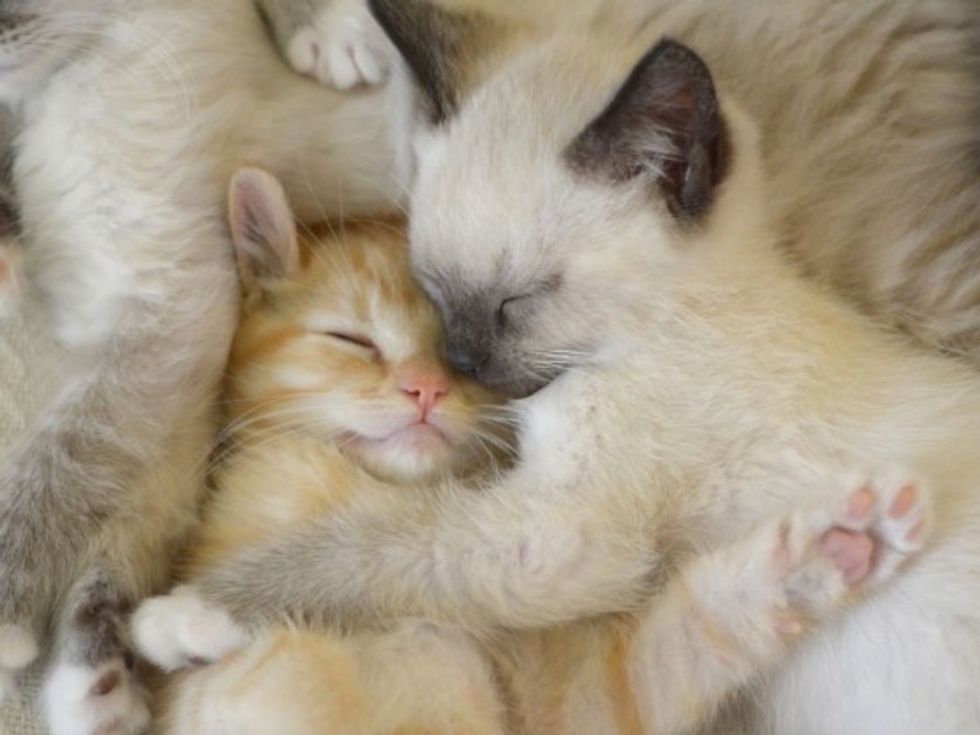 Cuddle Sammich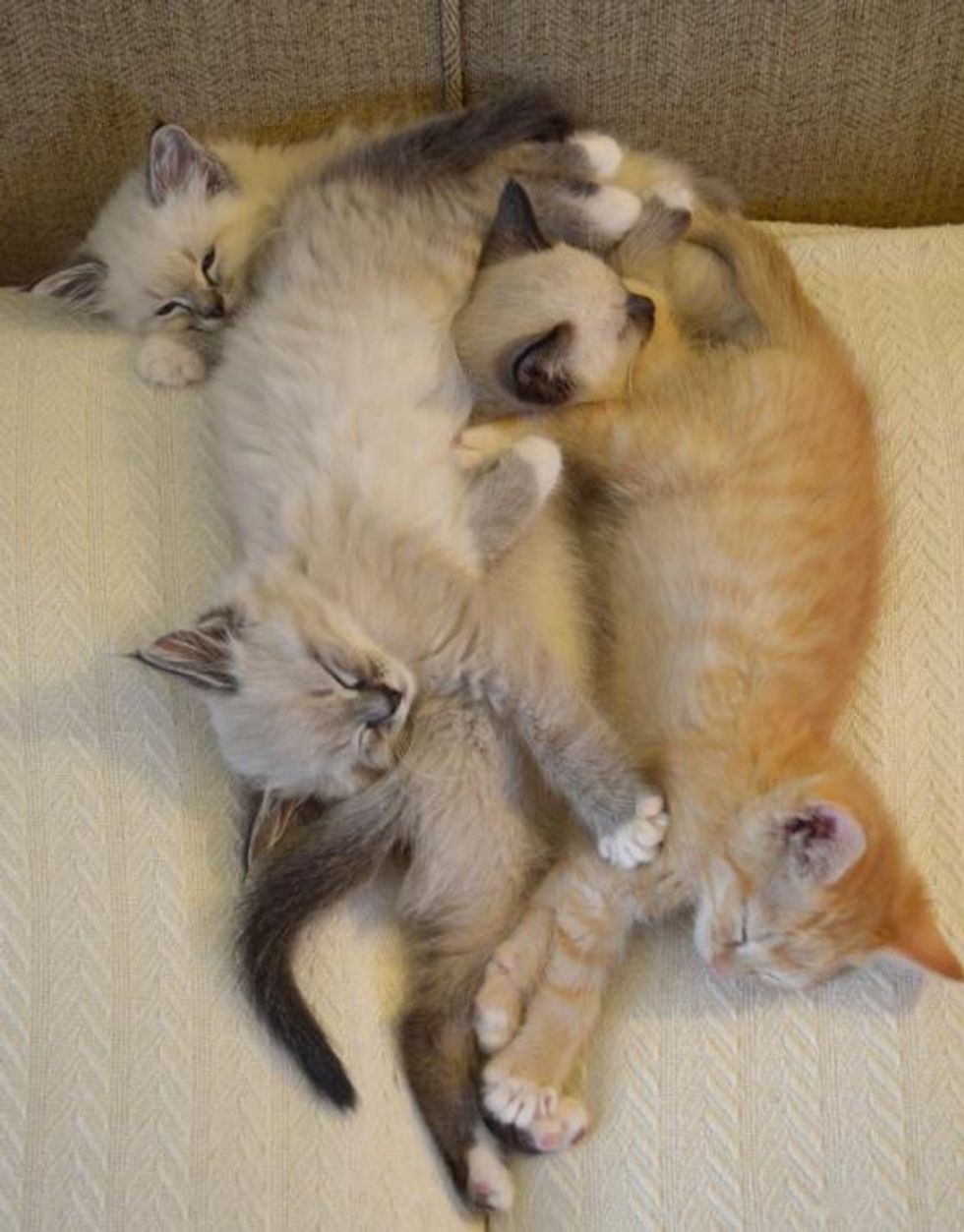 "It's hard to believe they've been with us for over a month now and they're all getting close to making weight.   Families have been found for all four, so sooner than I know you would like to, we'll be saying good-bye to them," said Laurie on her blog.
Photos courtesy of ©Laurie C. More cuteness of this litter of fosters at the Itty Bitty Kitty Committee (Tacoma, WA).