"Reeses is a good little eater … no difficulty with latching on and eats just as much as her siblings. She is smaller, and still a bit weaker, but getting stronger," said Heather S on her blog.
After a full belly of noms. "Don't go pawese!"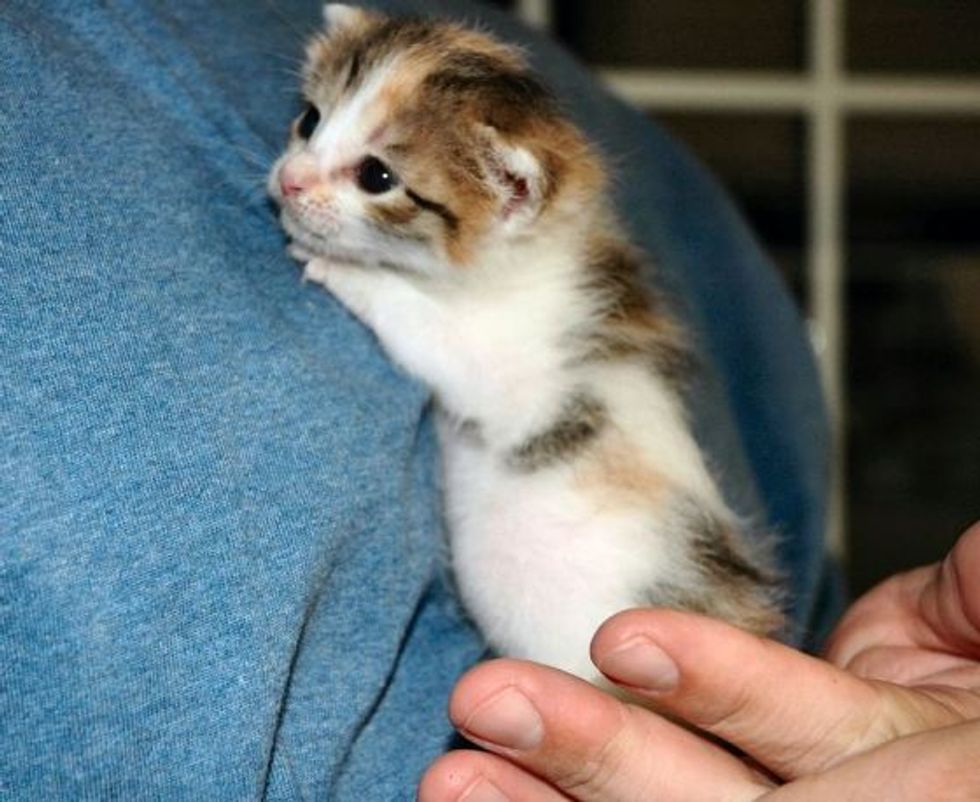 "At 20 days old. Reeses had finished eating (we always feed the little one first)." - Heather.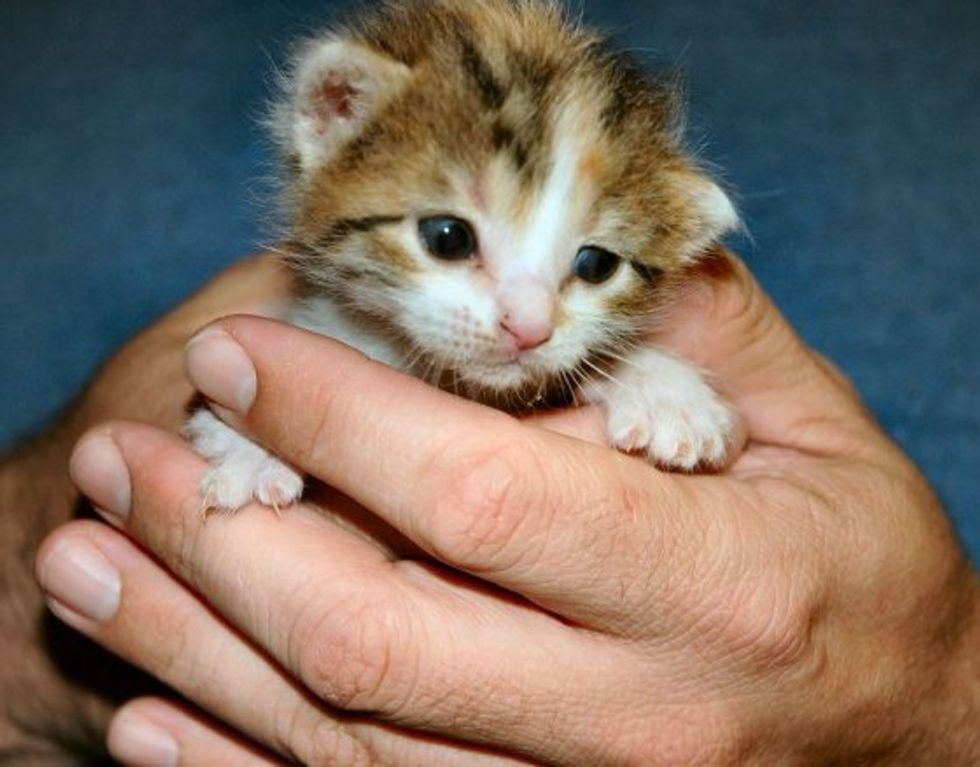 Photos and story courtesy of ©Heather S. (flickr: Nursing Zoe's kittens)