In a small community on Svalbard archipelago, there lives a kitty who was registered as an arctic fox on paper, but is loved by every one in that small town.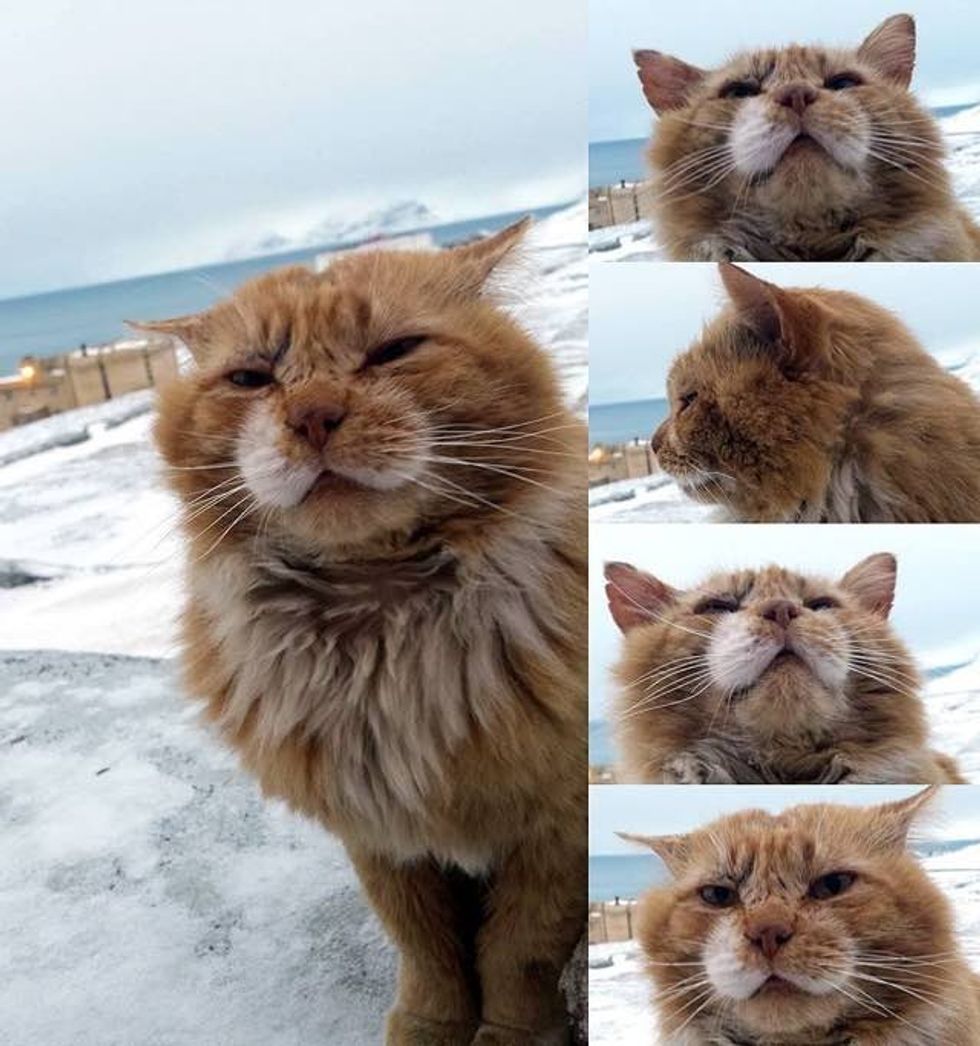 Photo by Mike Homola
Meet Kesha, a ginger cat brought there by the Russians. In order "not to disturb the ecological balance" in the region, cats are strictly prohibited on Svalbard, but since Kesha is a fox on paper and lives in a Russian town, he's free to stay there. Everyone needs cats, even on Svalbard.
During the day, Kesha likes to survey his territory and watch people go by, and at night he goes to a mechanical workshop to rest and turn in for the night.
Kesha is very affectionate and is loved by the locals who often line up to pet him and bring him treats.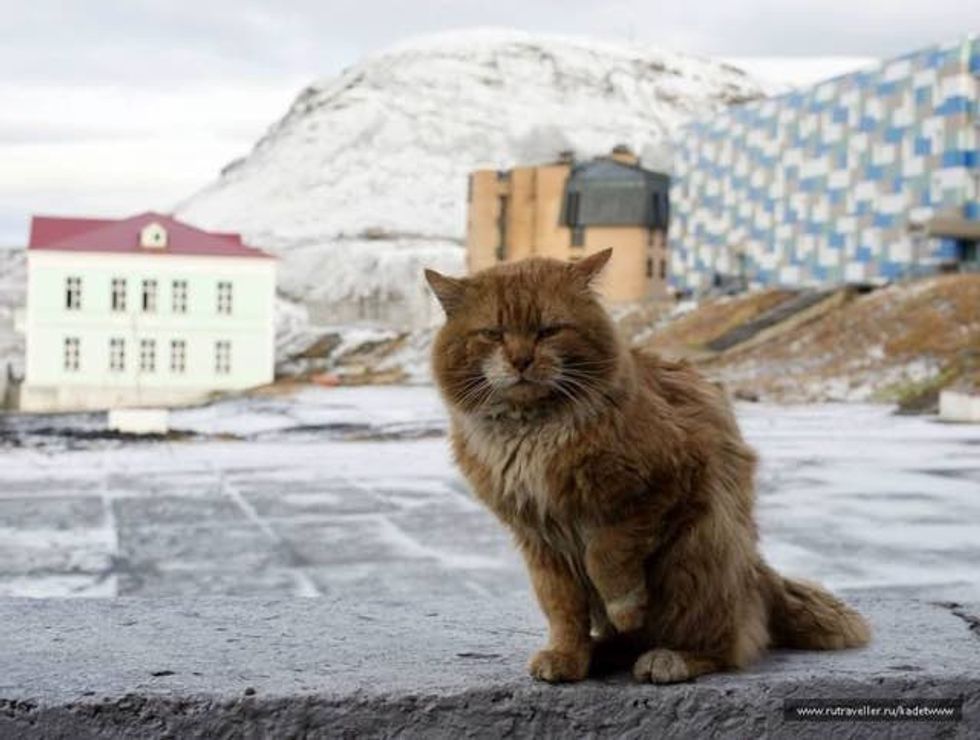 rutraveller.ru
"I found a very affectionate domestic cat with the thickest of fur who was constantly head butting the camera lens as I tried to snap a photo in macro mode and I felt sad leaving the cat, who was the friendliest resident who I had met so far in the town," said clunkulator of BananaBikeBlog.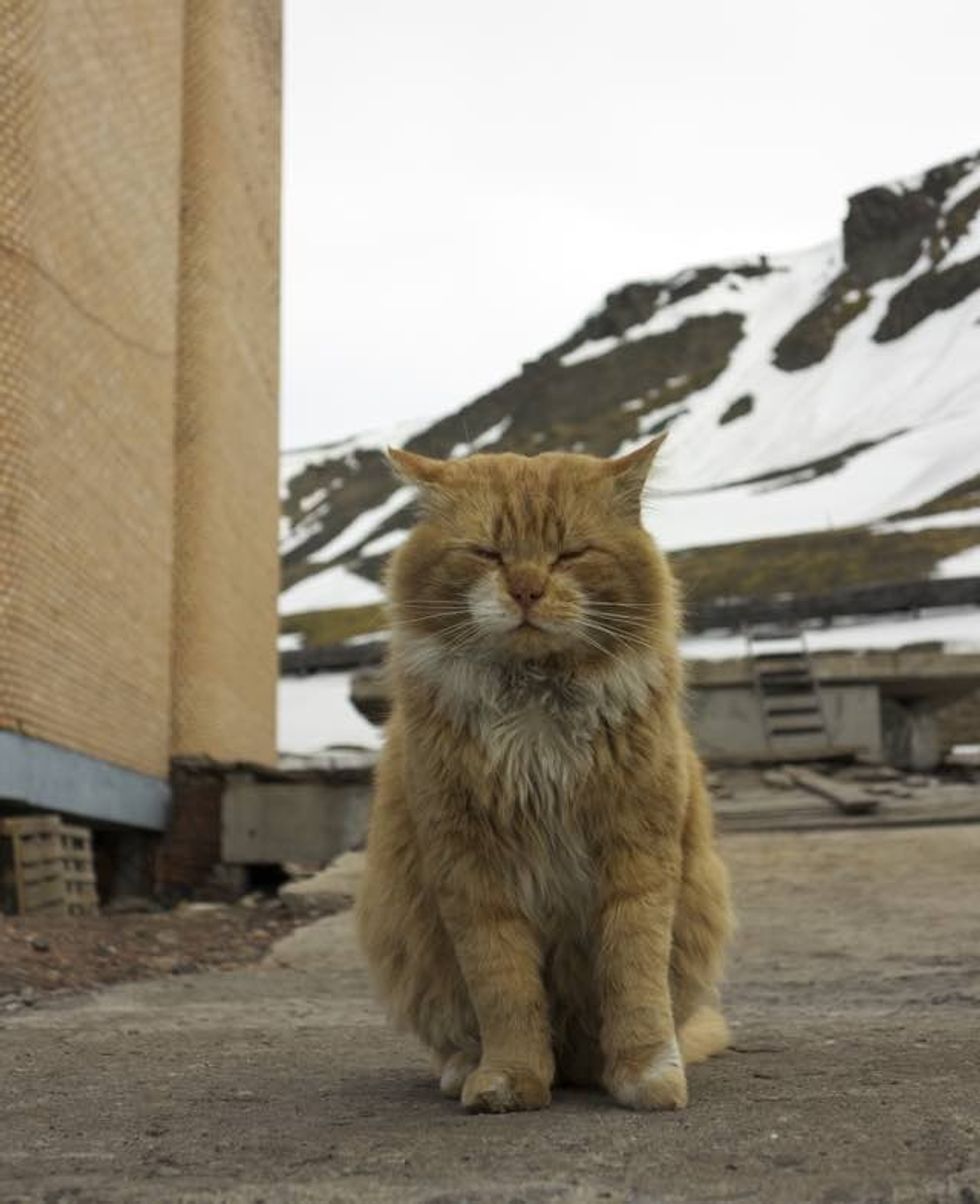 BananaBikeBlog
He's quite a friendly cat.
Share this story with your friends. (More info at weirdrussa.com)
Related stosry: Ginger Cat Comes to Woman for Food One Day But Returns Unrecognizable, $6,000 Later...