A girl's love and care for her special needs cat has sealed the hole in his heart.
Meet Brooklyn and her beloved cat Max.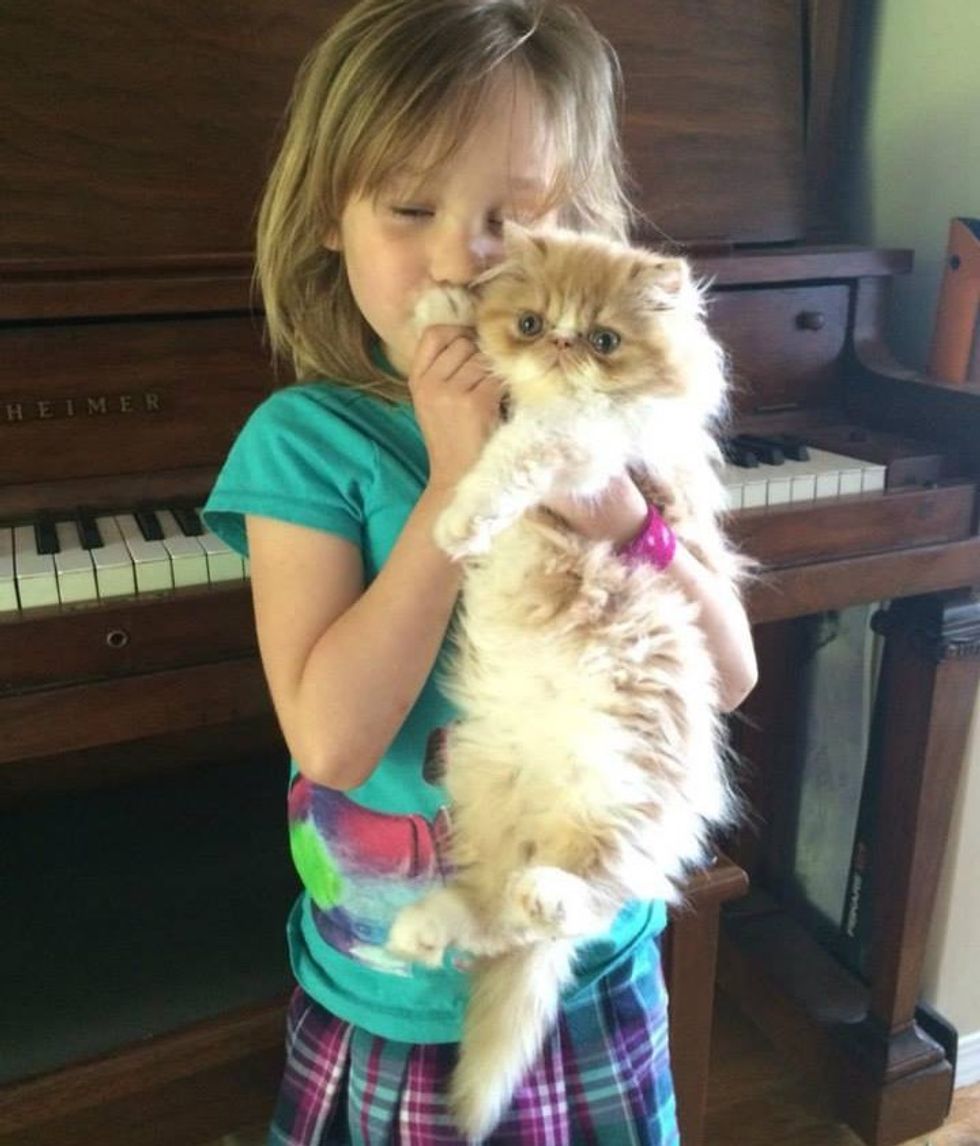 Photo: Brooklyn and Max
Brooklyn grew up with cats and had always been a passionate animal lover. After losing her two beloved senior cats, she begged for a kitten for a long time.

Initially, her parents didn't plan to bring home a new cat any time soon until Brooklyn's mom Rhiannon Kostecki, who works at a vet clinic, came across a tiny kitten with special needs.
Max the cat was born at the vet clinic with a genetic abnormality. He suffered from a heart murmur and would need a home that would understand his needs. Rhiannon knew she had to take him in.
On Brooklyn's sixth birthday, she was surprised with the purrfect gift that she had been hoping for.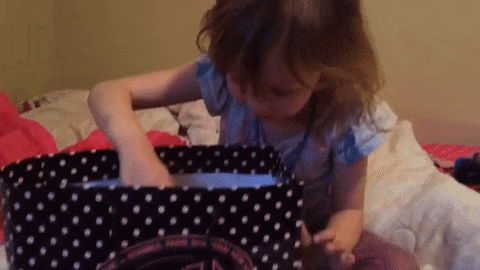 YouTube/Solar Flare
She couldn't believe her eyes.

Watch this video:
Since Max joined their family, Brooklyn has been there for her little fur buddy every step of the way.
She is gentle and caring to his needs. Brooklyn feeds him, pets him and curls up next to him at night.
The two are constant companions, completely inseparable.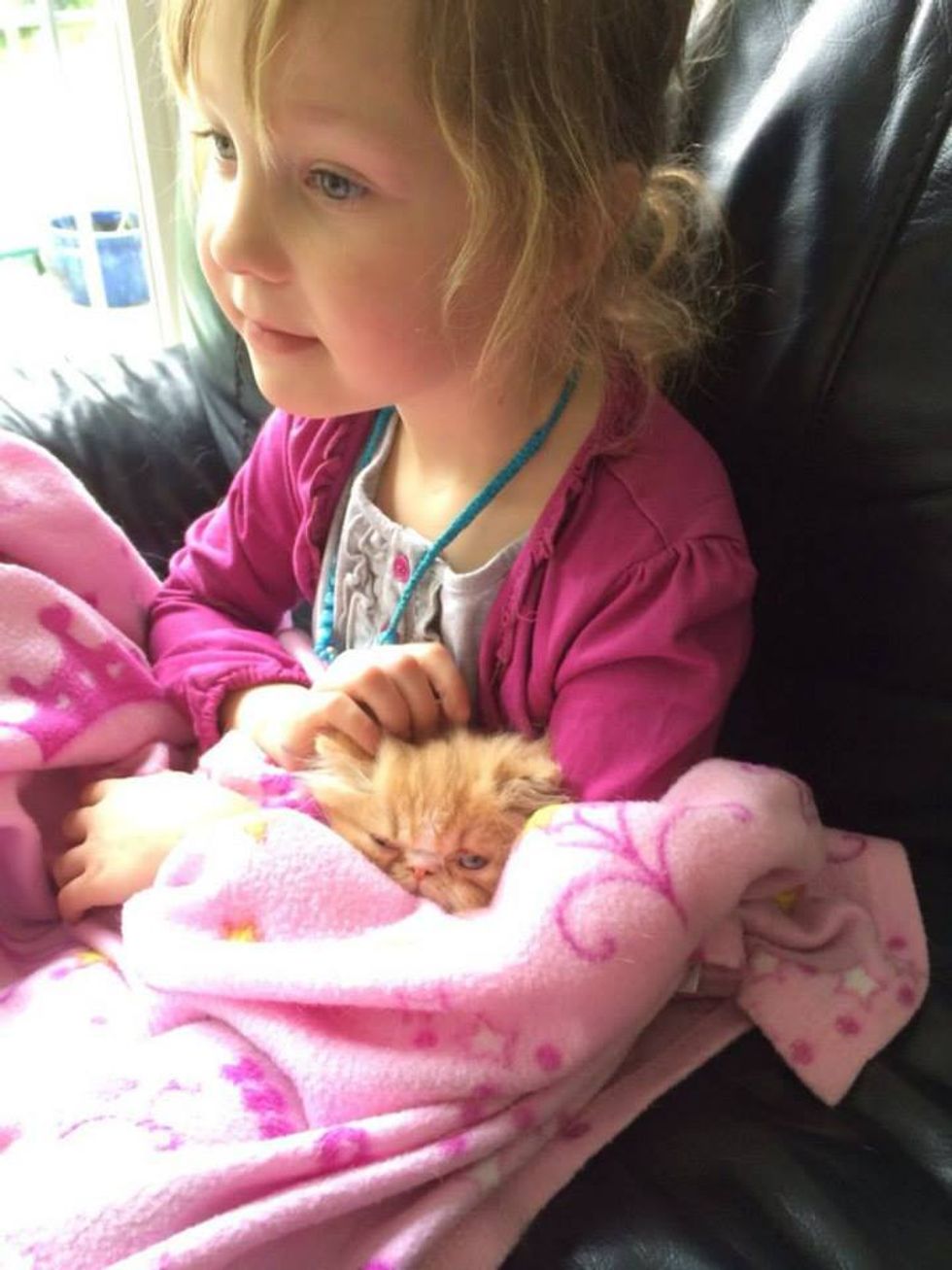 Photo: Brooklyn and Max
Brooklyn is very loving and nurturing to her feline best friend. Max reminds her of the two cats she grew up with, Monty and Cramer. She is loving her fur baby the same way she was loved by her two old friends.
Max adores his little human sister, and he purrs up a storm when he's in her arms.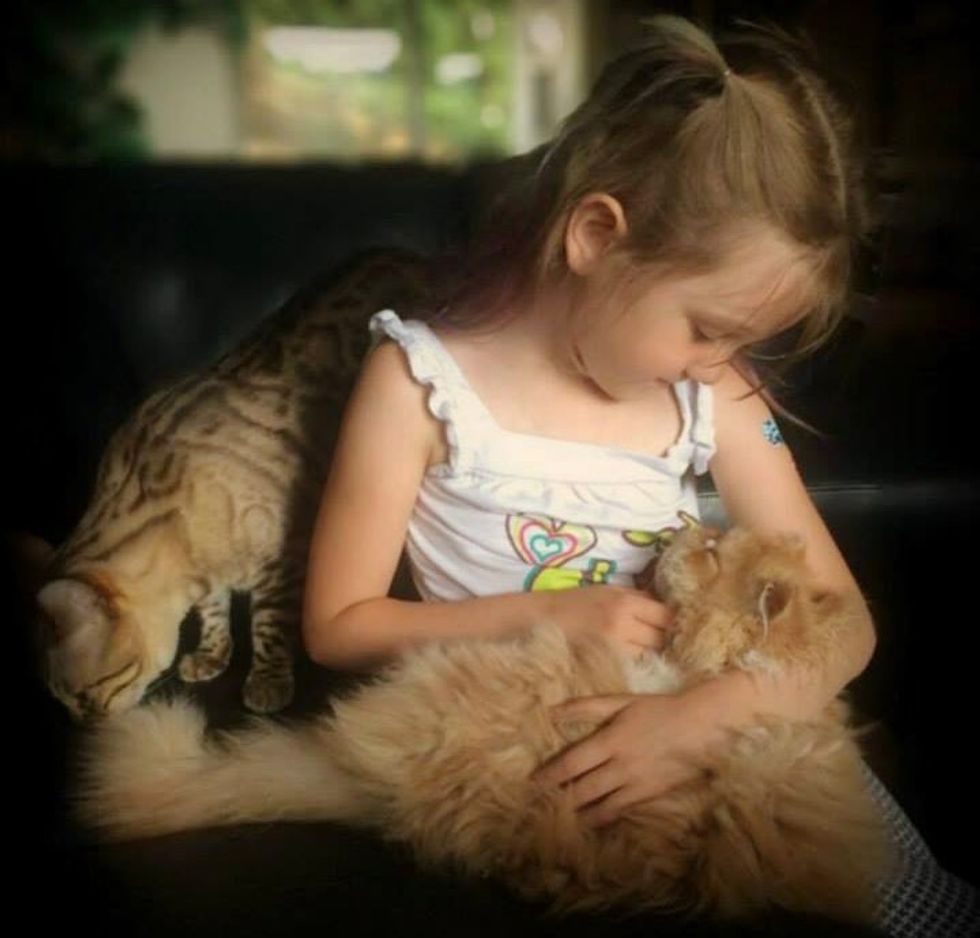 Photo: Brooklyn and Max
A kiss for her best buddy.
Brooklyn loves Max to bits.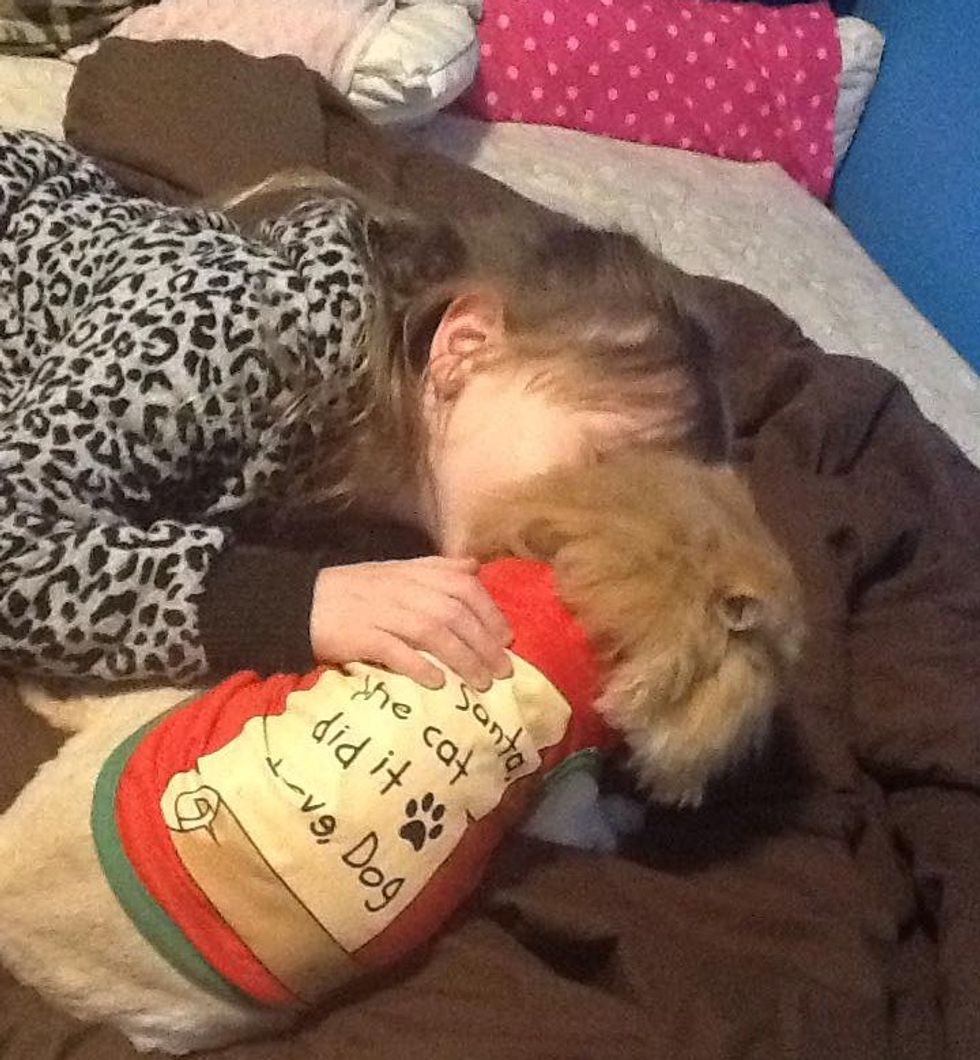 Photo: Brooklyn and Max
Max grew bigger and fluffier every day!
A little lion kitty!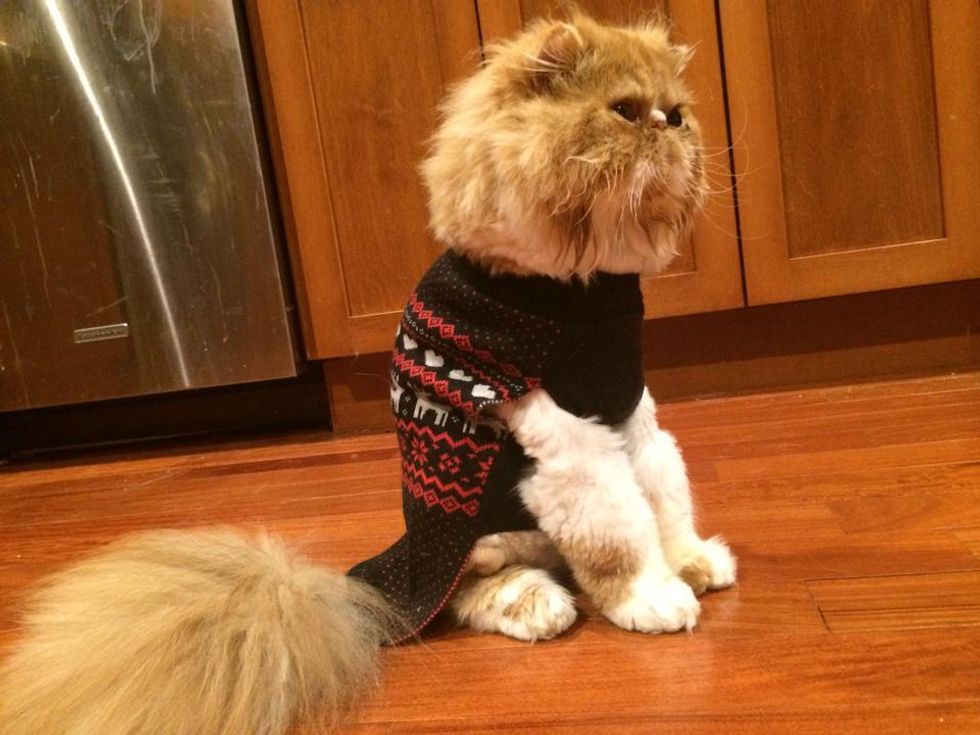 Photo: Brooklyn and Max
Today he is two years old, fluffier than ever!

Miraculously, the little girl's love has somehow sealed the hole in his heart.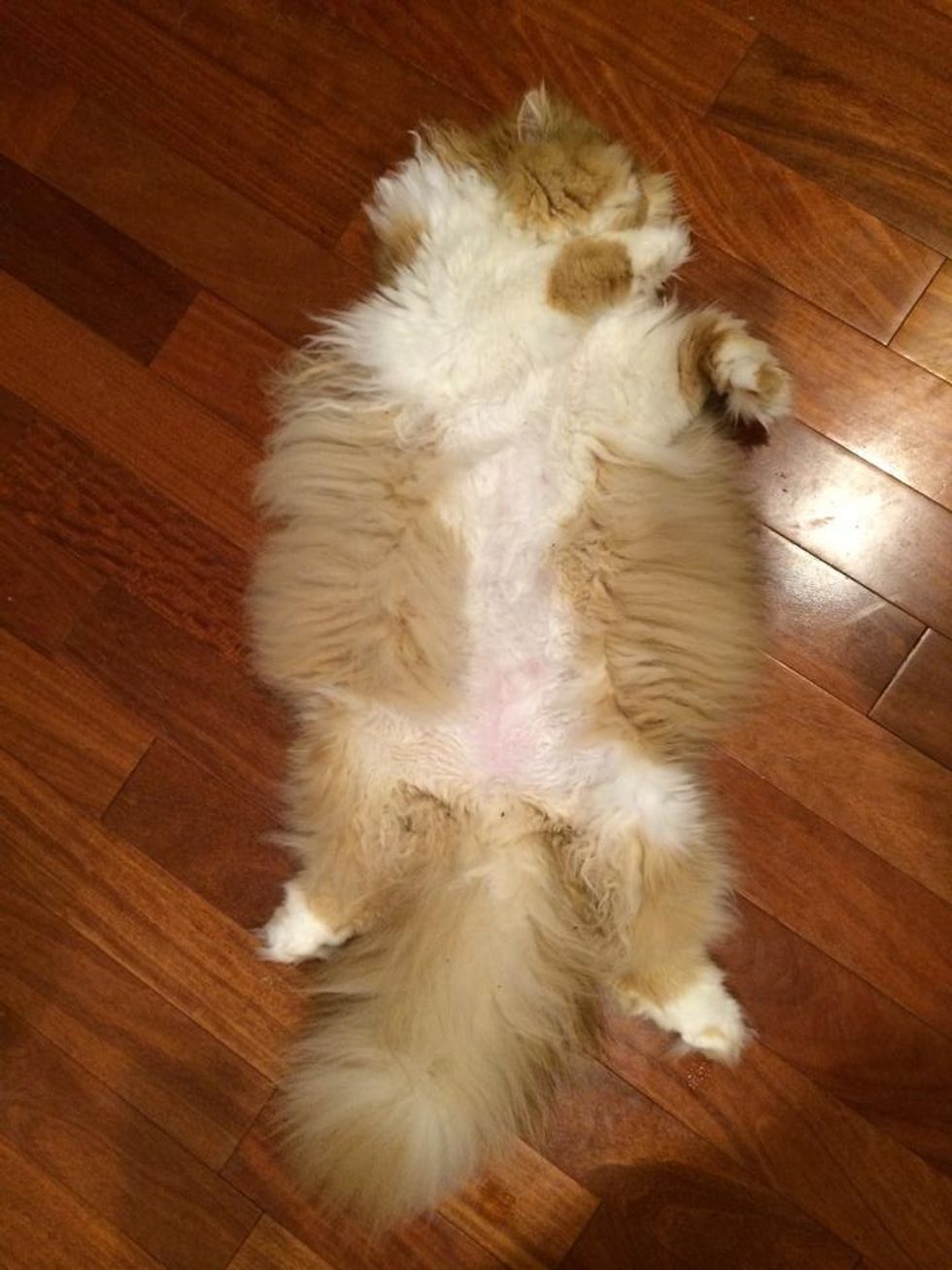 Photo: Brooklyn and Max
"His heart murmur is gone and he's happy and healthy," Rhiannon told Love Meow.

"Brooklyn has since turned eight and has been busy fundraising for local animal rescue groups. Helping animals is her passion!"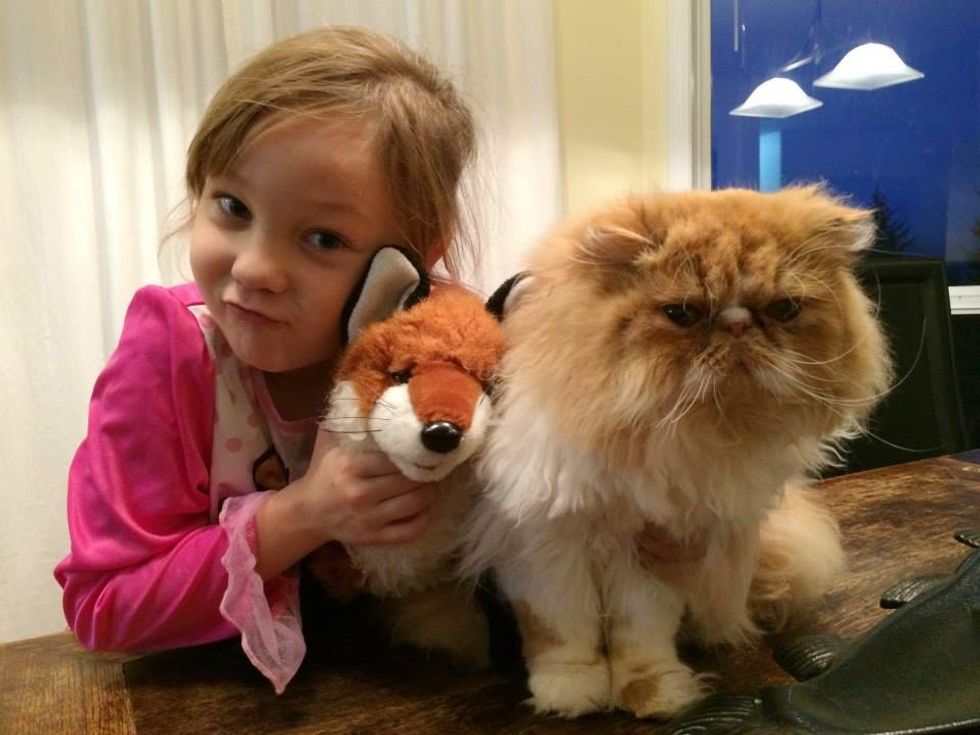 Photo: Brooklyn and Max
Share this story with your friends! Follow Brooklyn and Max on Facebook.
Related story: 3-legged Kitten Adopted by 2-year-old Girl, an Amputee, They Share a Special Connection