A young woman adopted a tiny Sphynx with an injured eye. The kitten was so happy to be loved that she cuddled up to her new mom, purring up a storm.
Meet Stitch the cat.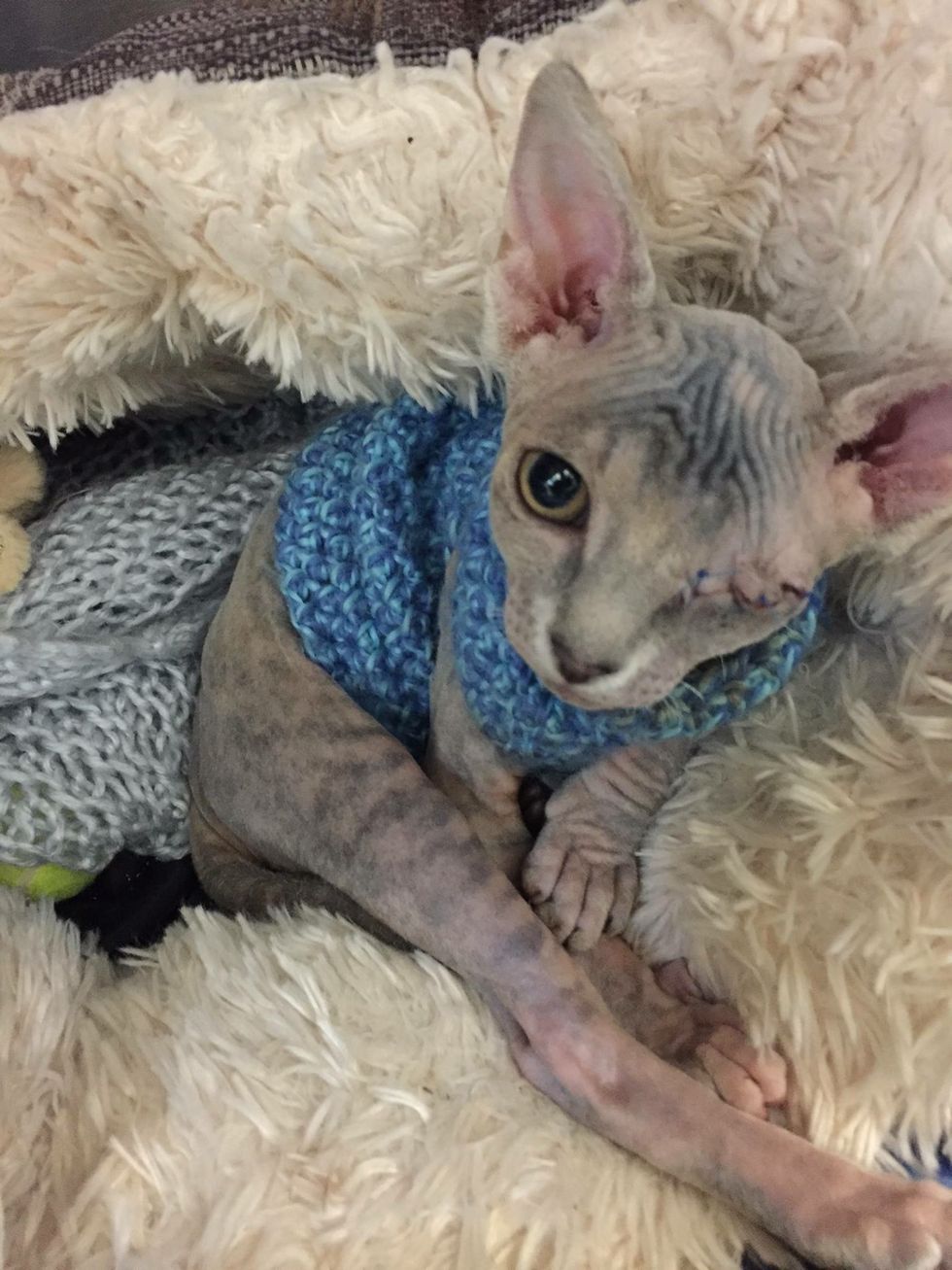 pandabearsermahgerd
Stitch came to a vet clinic with a wounded eye. The little Sphynx was in need of a lot of help.

The tiny hairless kitten had an injury to her eye, but never received proper medication until she was given up.
"(The eye) would have been cured with medication but her breeder didn't take her to a vet. When it got worse, the breeder gave her up and the vet took her in and did the surgery to remove the eye as it was too late to be saved," imager user pandabearsermahgerd said.
"This is the moment I knew I needed to adopt her."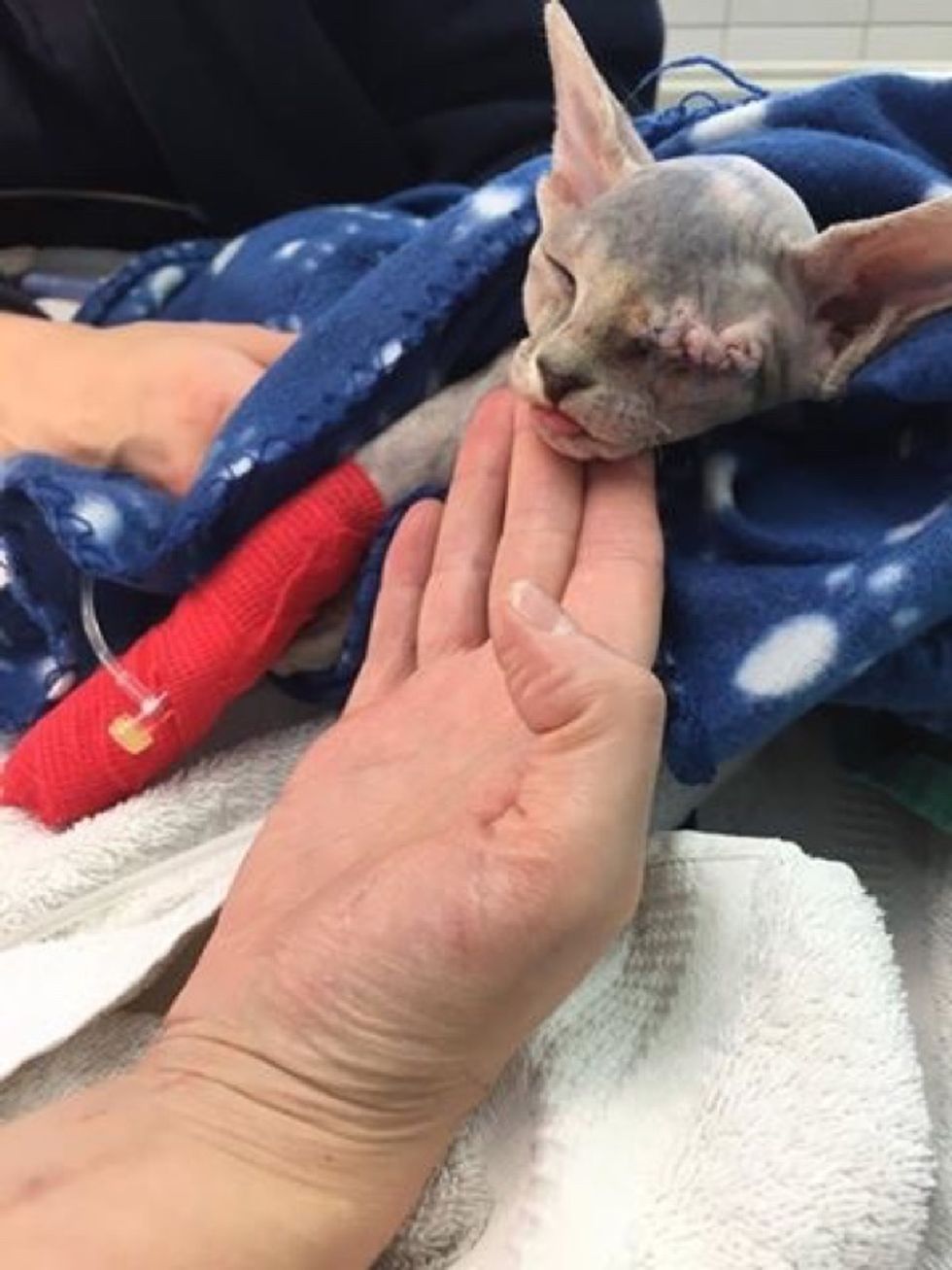 pandabearsermahgerd
They couldn't save her eye but they saved her life.
Stitch was given a tiny sweater to keep warm. It made her a very happy kitty and she just kept purring in her caregiver's lap, showing a lot of gratitude to everyone at the clinic.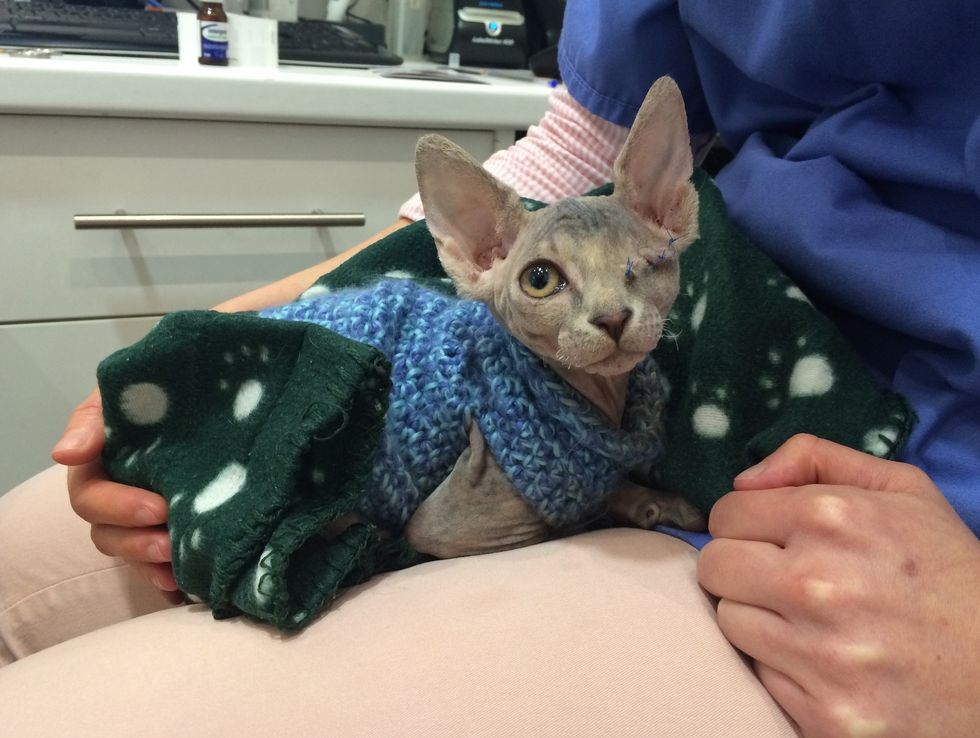 pandabearsermahgerd
pandabearsermahgerd learned about Stitch's story and came to visit her. She fell head over heels for the sweet kitten. It was love at first sight.
This was their first meeting. Stitch snuggled up to her human friend, purred aloud and fell asleep in her arms. They knew the kitty had chosen her forever human.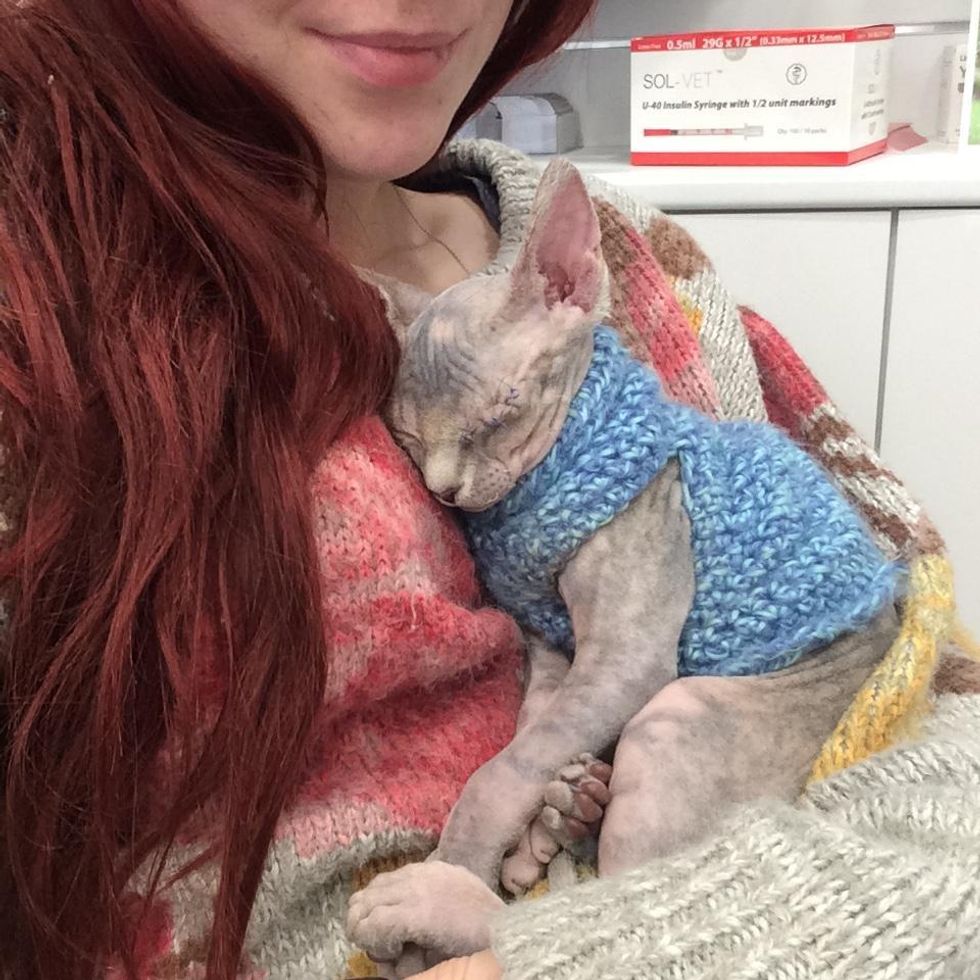 pandabearsermahgerd
That day, she left the clinic and headed off to her loving home. Little Stitch made herself at home straight away.
They introduced her to a very special friend, Alaska the dog, and the two just hit it off.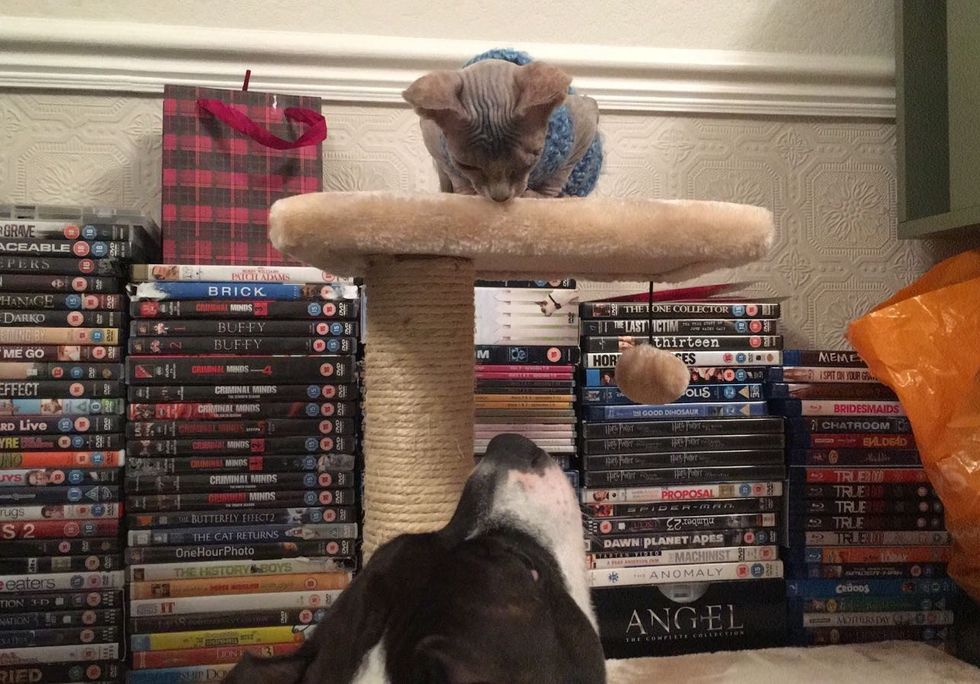 pandabearsermahgerd
It didn't take long until the two buddies started cuddling like two peas in a pod.
"It used to be Alaska (my dog) would follow me everywhere, toilet and shower included. Now, there are two..."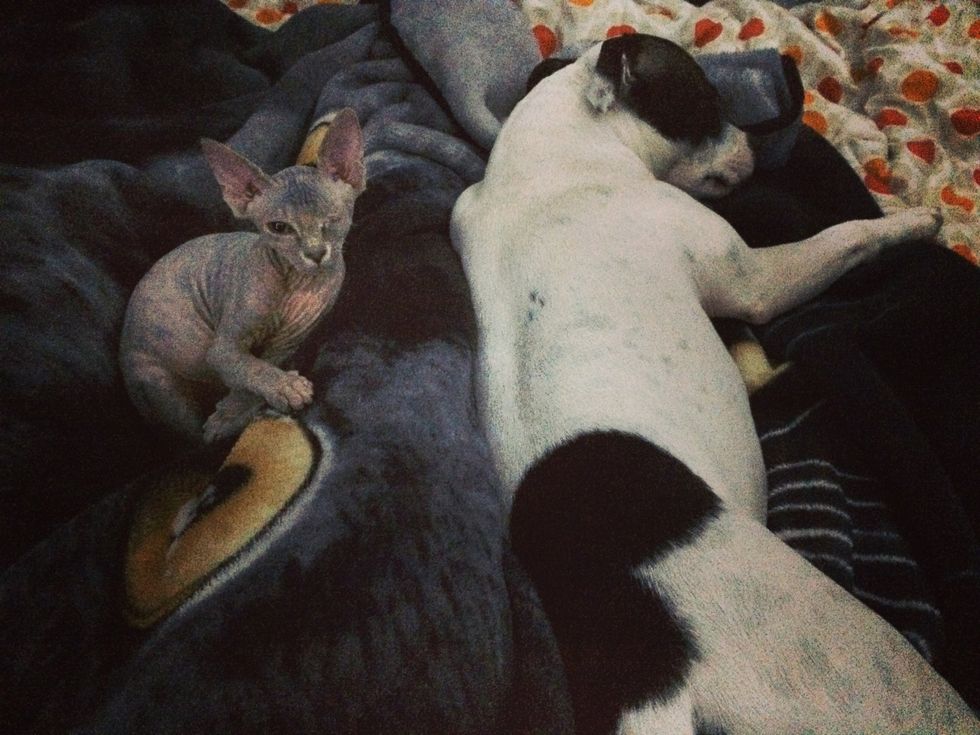 pandabearsermahgerd
"Stitch climbed on top of Alaska and fell asleep. That's when I knew they were best friends for life."
From that day on, the two are always together, totally inseparable.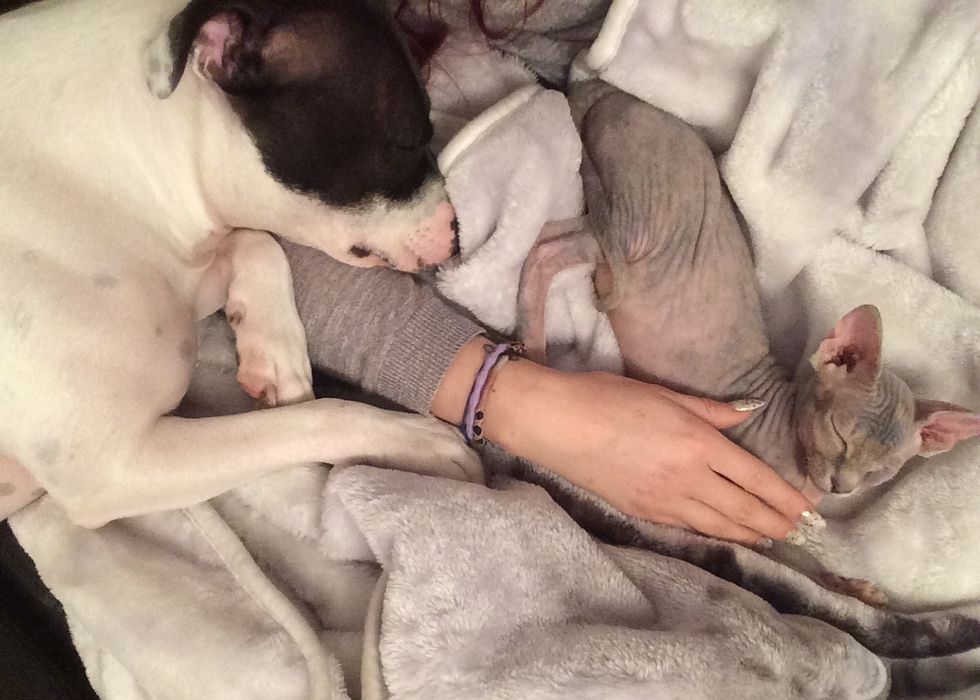 pandabearsermahgerd
They want to be together, whatever they are doing.
"Stitch has brought so much love with her."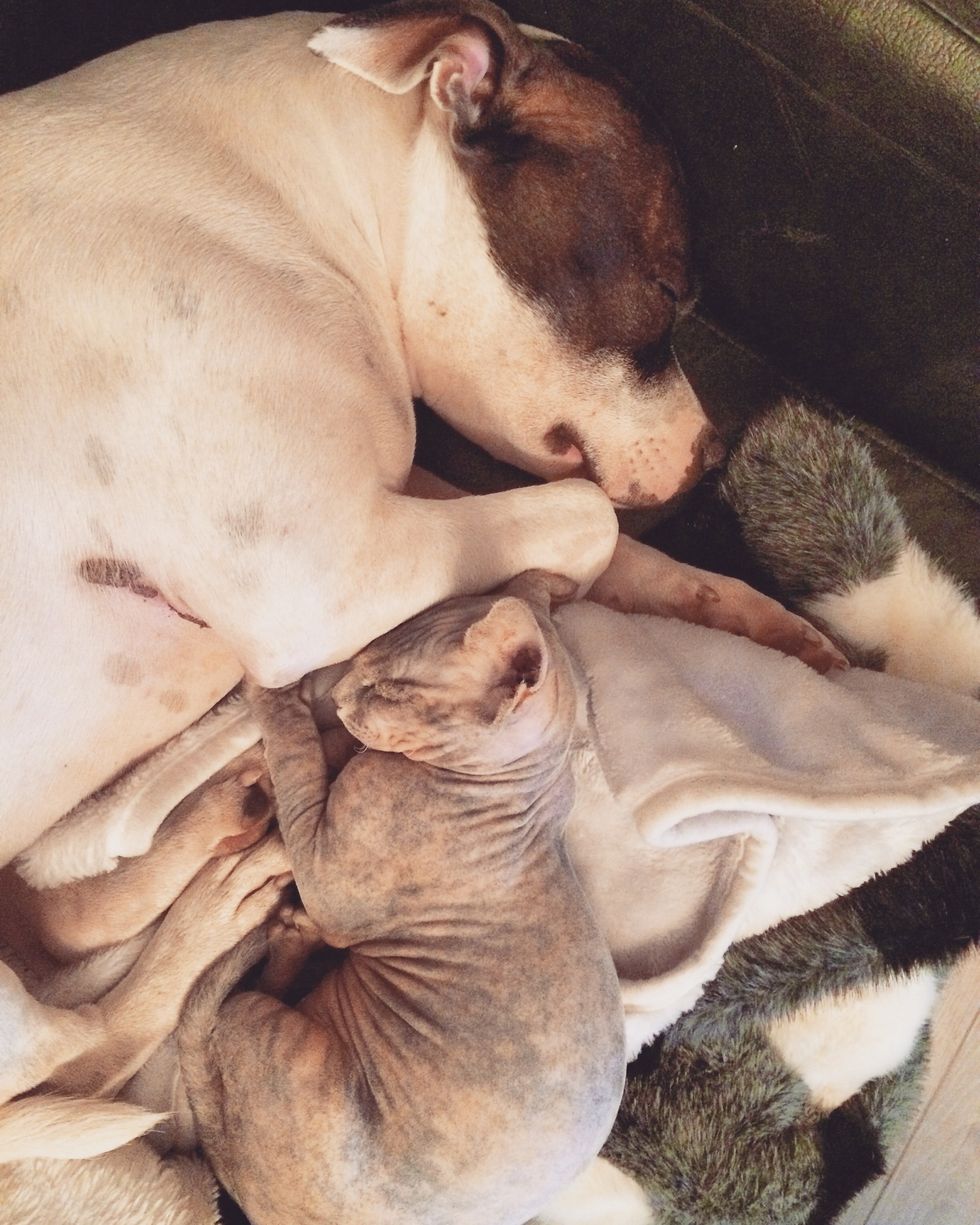 pandabearsermahgerd
Alaska adores her little hairless sister and Stitch has become her most loyal friend.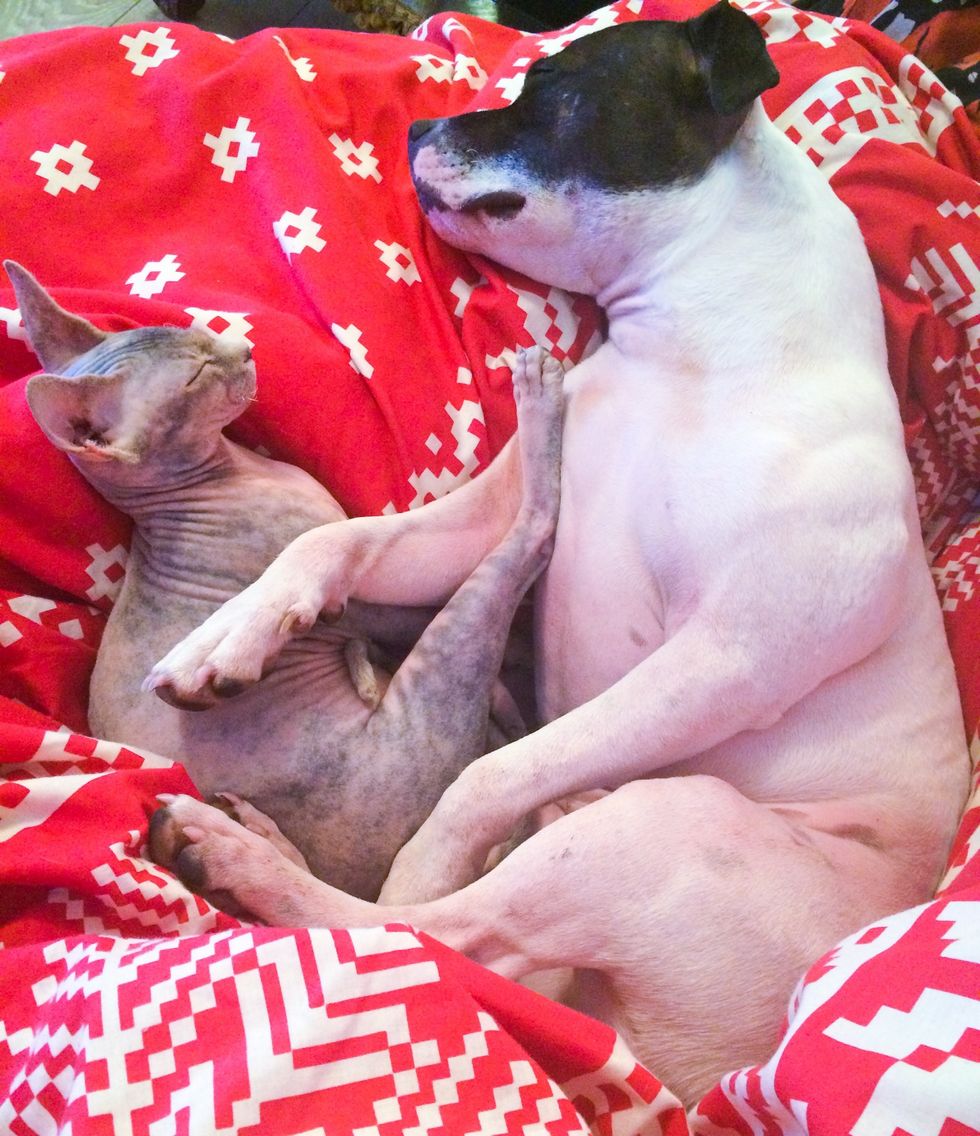 pandabearsermahgerd
Not only has the one-eyed kitty found a place to call her own but also a life-long friend who will be there for her every step of the way.
She knows she's loved!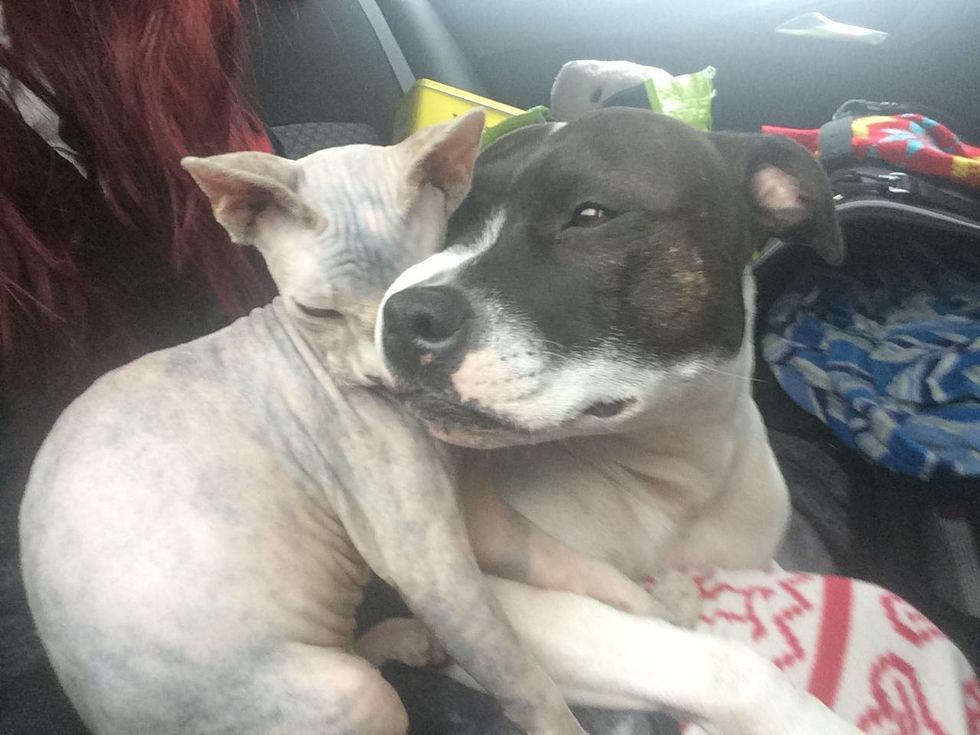 pandabearsermahgerd
Share this story with your friends. (More info: pandabearsermahgerd)
Related story: Woman Finds Purrfect Replacement After Breakup With Her Boyfriend