This heroic man jumped in icy water to rescue a cat that was stuck in a cargo boat.
"A Ukrainian sailor rescued a cat trapped under the Cambodian AMUR2527 boat docked at the port of Illichivsk, Ukraine," Vitaly Petrukhin shares the story on YouTube.
The crew from another ship heard the crying kitten and jumped into the water on a mission to get the kitten out of this plight.
"He did not hesitate to put on his survival suit to get into ice water to save this poor cat who had taken refuge on the huge rudder freighter, after falling into the water."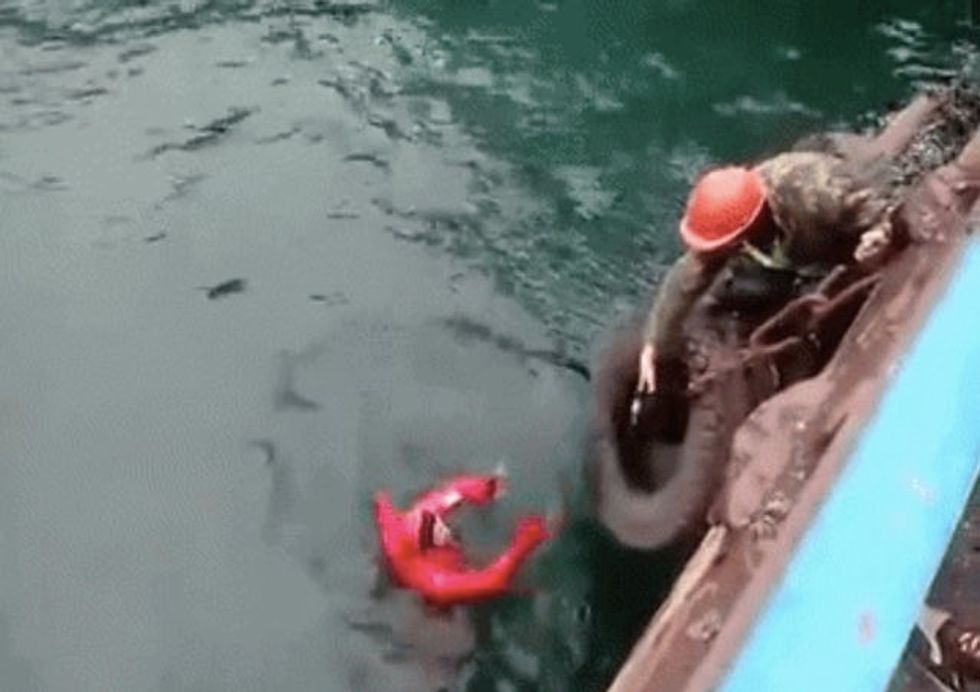 Port dockers joined this courageous rescue and helped retrieve the black and white kitty to safety and warmth. This man reassured the frightened cat after this big scare by holding him tightly in his jacket.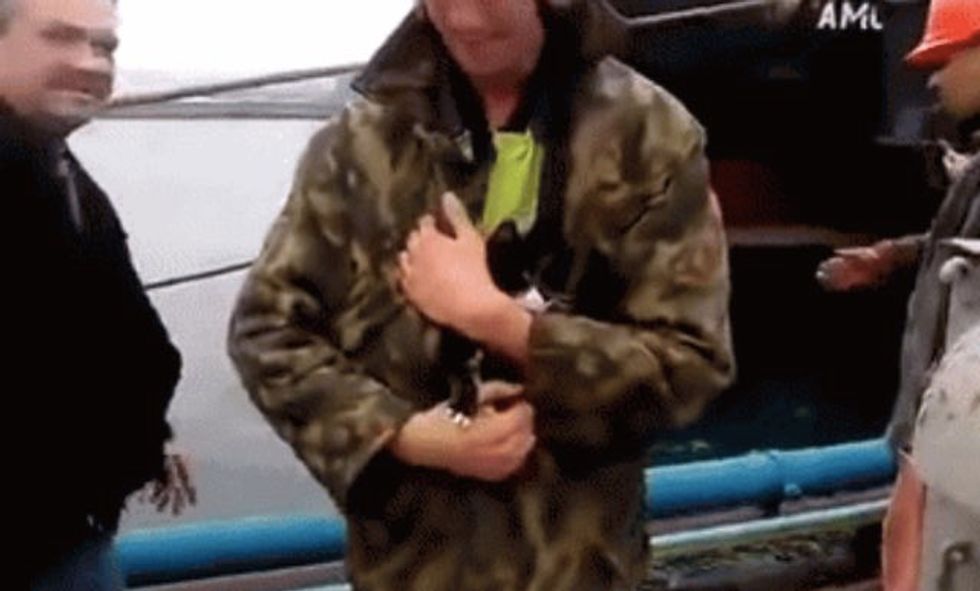 Watch the full rescue in this video:
Share this amazing rescue story!