Meet Hutch, a tiny rescued kitten who survived an unthinkable fate before he was saved by the wonderful people from the Challenger's House in Toney, Alabama. [Full story of Hutch's Rescue]
Robyn A. fostered Hutch and his litter mate Starsky from tiny bottle kittens to gorgeous teenage cats. As they grew bigger and fluffier, it was apparent that they would add so much fun and joy into their forever home. "They're happy, they're healthy, and they're gaining weight. You certainly can't ask for more than that," said Robyn.
And Hutch (today named Percy) did find his loving home together with Starsky (Jack). Seeing them finally have a place to call home is something that keeps Robyn and many fosterers doing what they do - to give these little angels a second chance at life.
If you want to adopt a furry friend from Challenger's House, click here to visit their site.
Little Hutch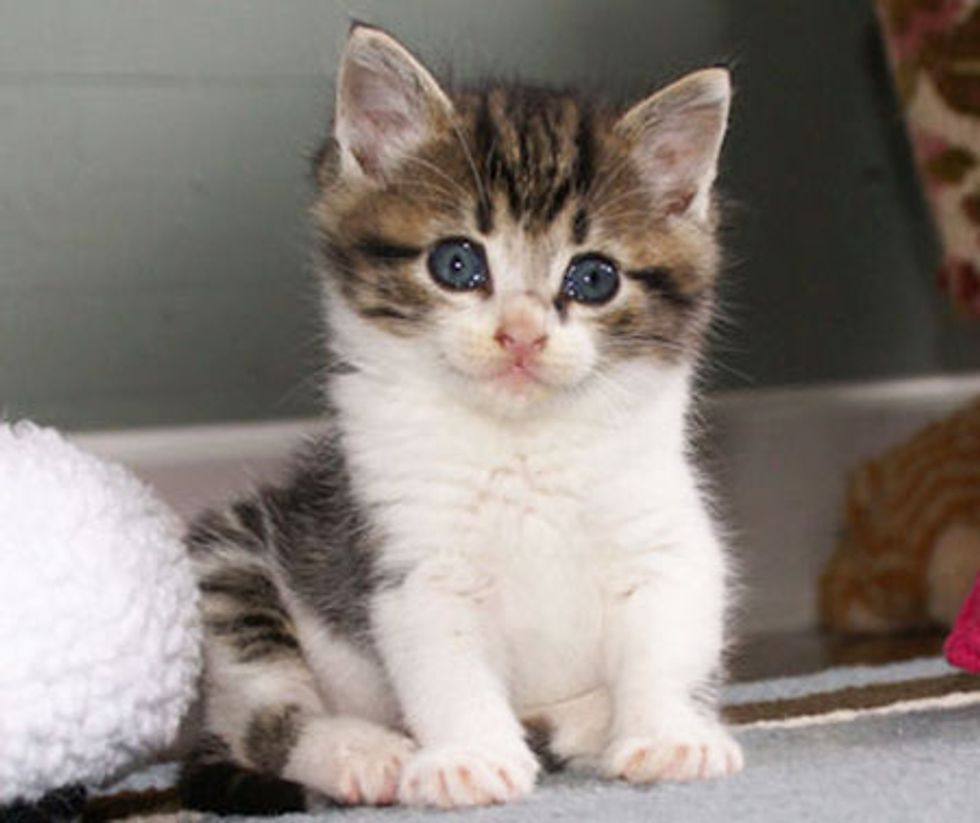 High-5!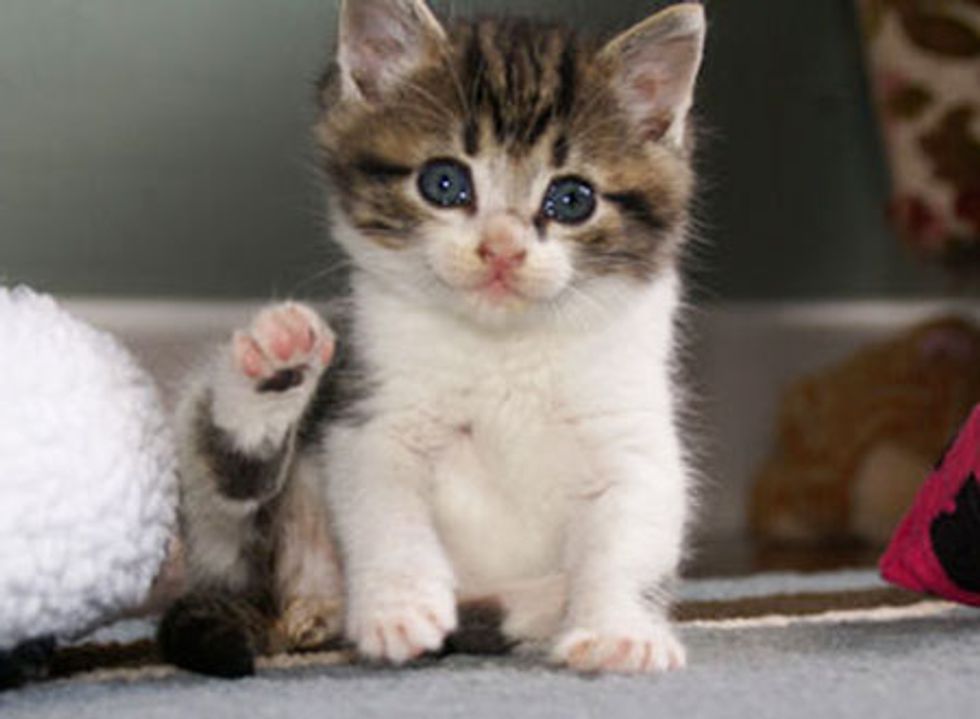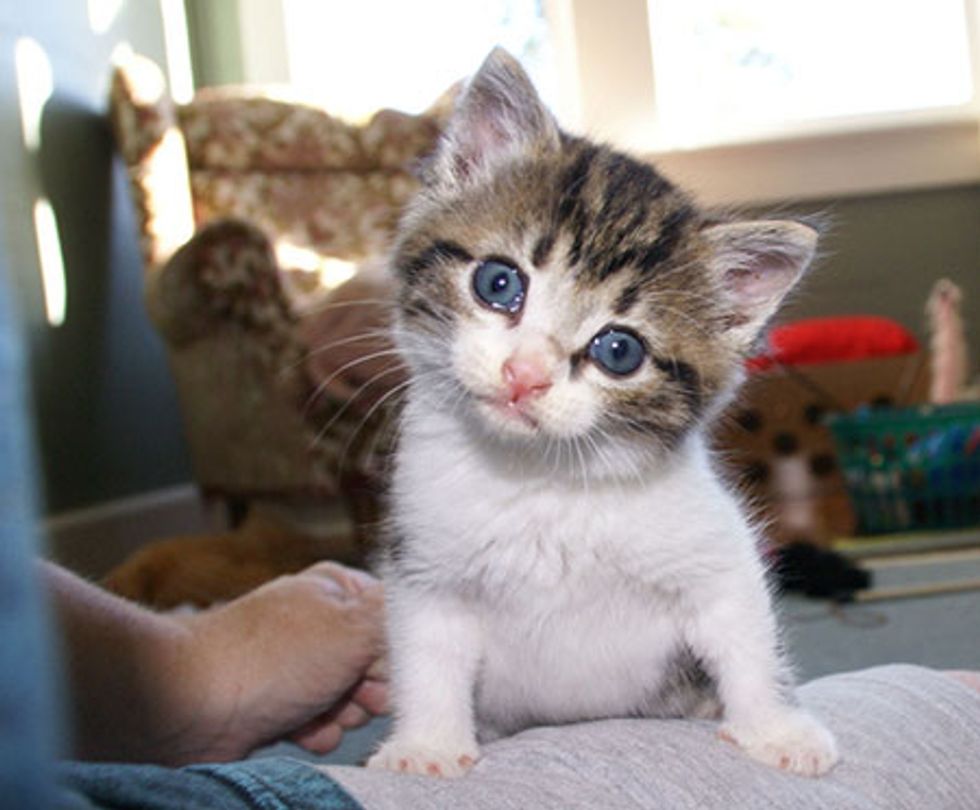 Hutch (now Percy) at his forever loving home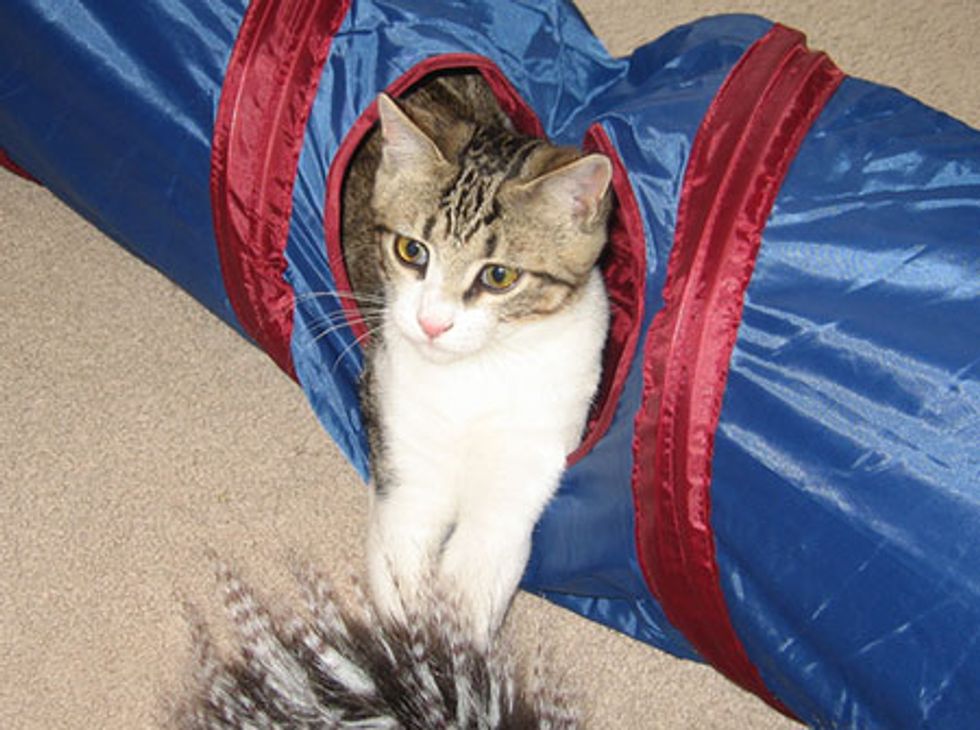 Photos courtesy of Robyn Anderson (flickr: RobynAnderson). More photos of Hutch and Starsky.