A strong-willed kitten who was found unable to walk, has made a complete turnaround with the help of a kind couple.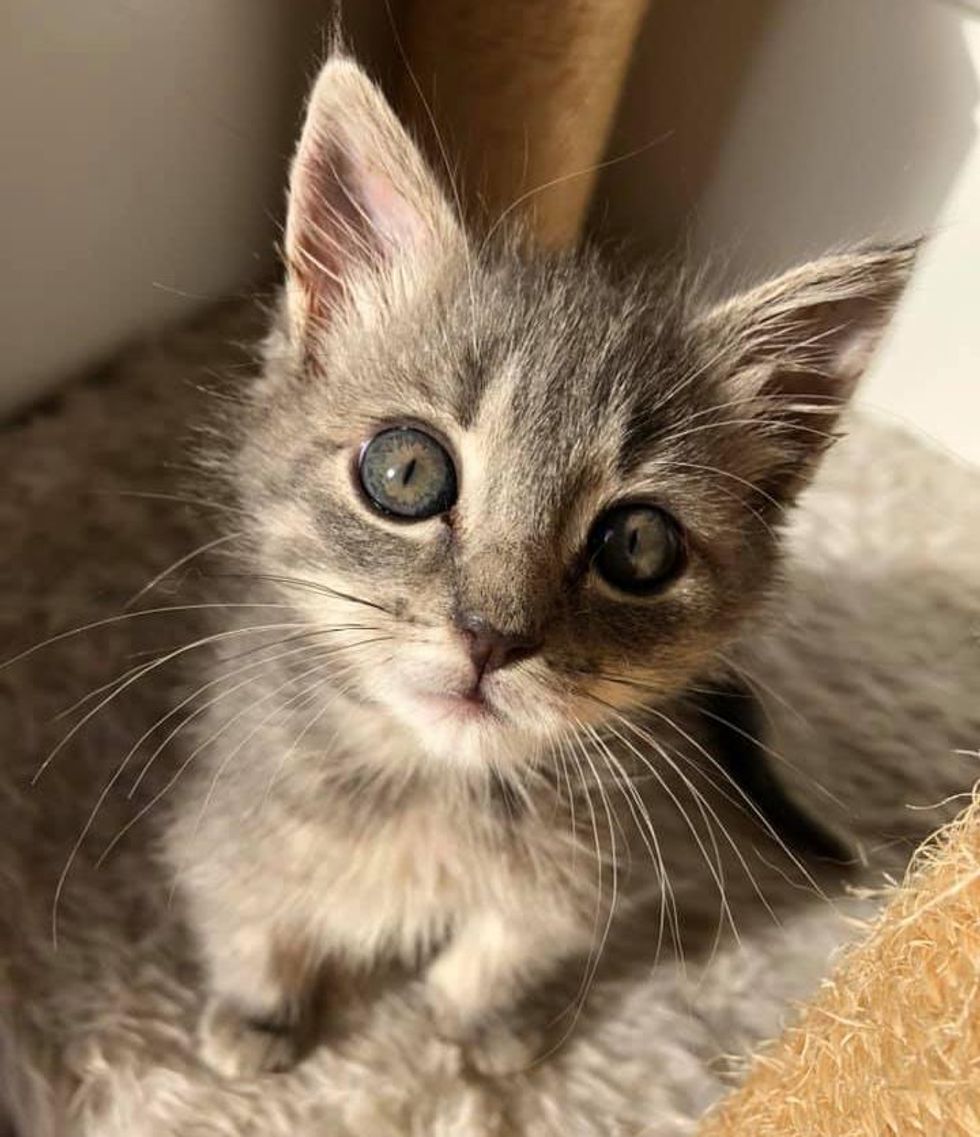 Tilli the kittenSaving Grace Rescue
A tabby kitten found herself in a shelter in Central Valley, California, in need of rescue. She was brought in as a stray with a broken pelvis. Despite being unable to walk, the kitten was determined to change that.

On the second day at the shelter, the brave little kitten started to lift her hind end, showing so much fight in that tiny body. Amber Rose, founder of Saving Grace Rescue, was contacted about the tabby, and immediately offered to take her.
"She came to the shelter paralyzed in the hind end and incontinent, but each day, she made more progress," Amber shared with Love Meow.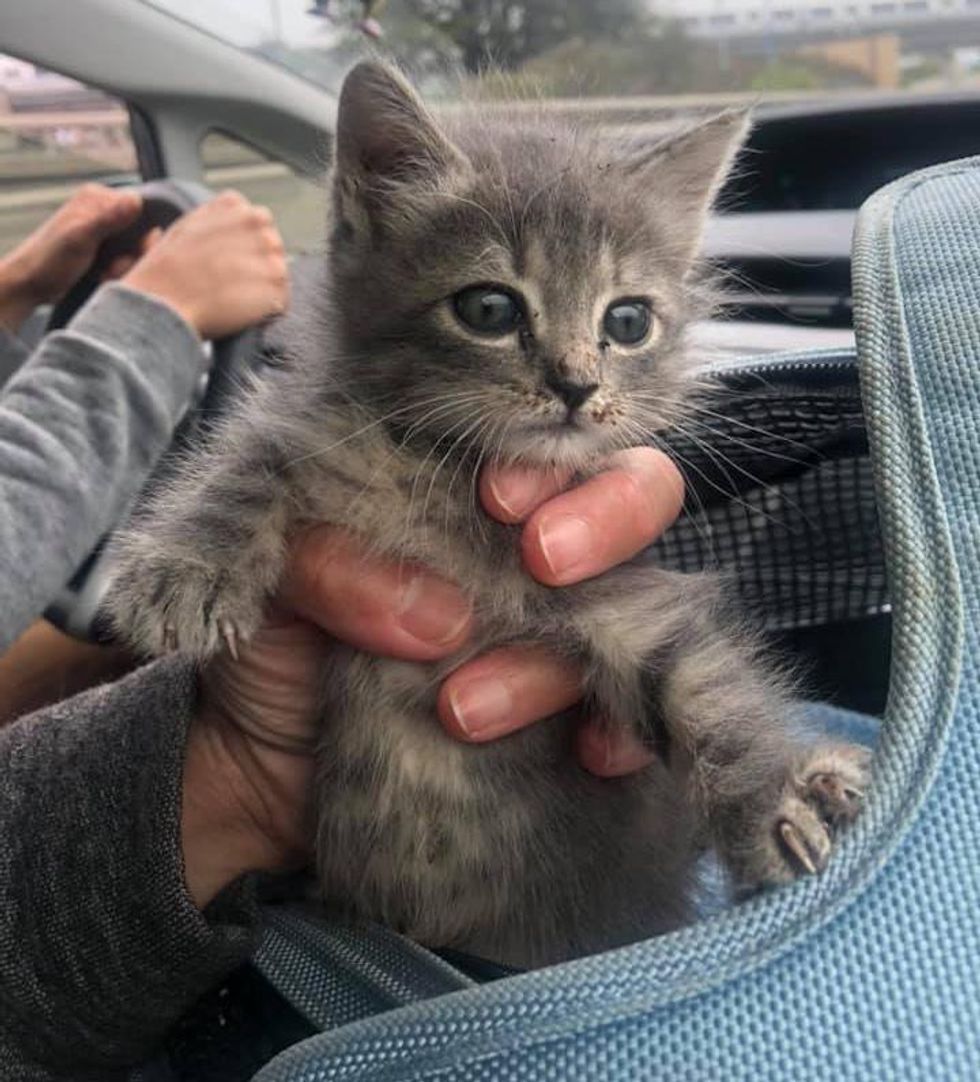 She was found as a stray with paralyzed hind legsSaving Grace Rescue
Joyce, a foster volunteer of Saving Grace Rescue, welcomed the kitten into her loving home. She was still very wobbly but full of feistiness and sass.
They treated her for fleas and gave her a safe and comfortable nest to rest and heal. The kitten was lovingly named Tilli, which means mighty in battle.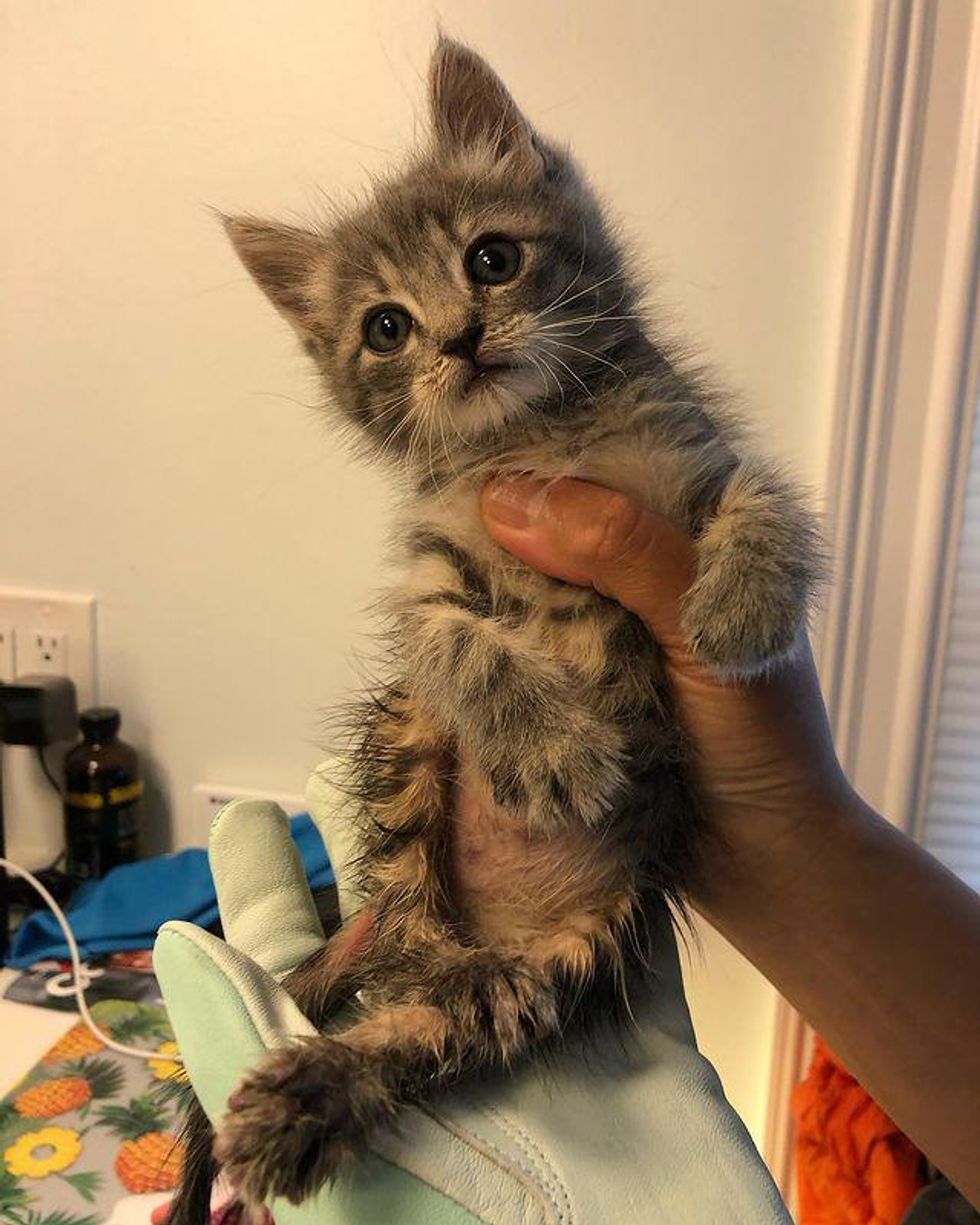 Saving Grace Rescue
After a good night sleep at her foster home, Tilli woke up with new-found energy and a big voice. In no time, she had her Foster Dad wrapped around her tiny paw and snuggled with him on demand.
She would look at him with her affectionate gaze and cuddle for hours until she fell soundly asleep.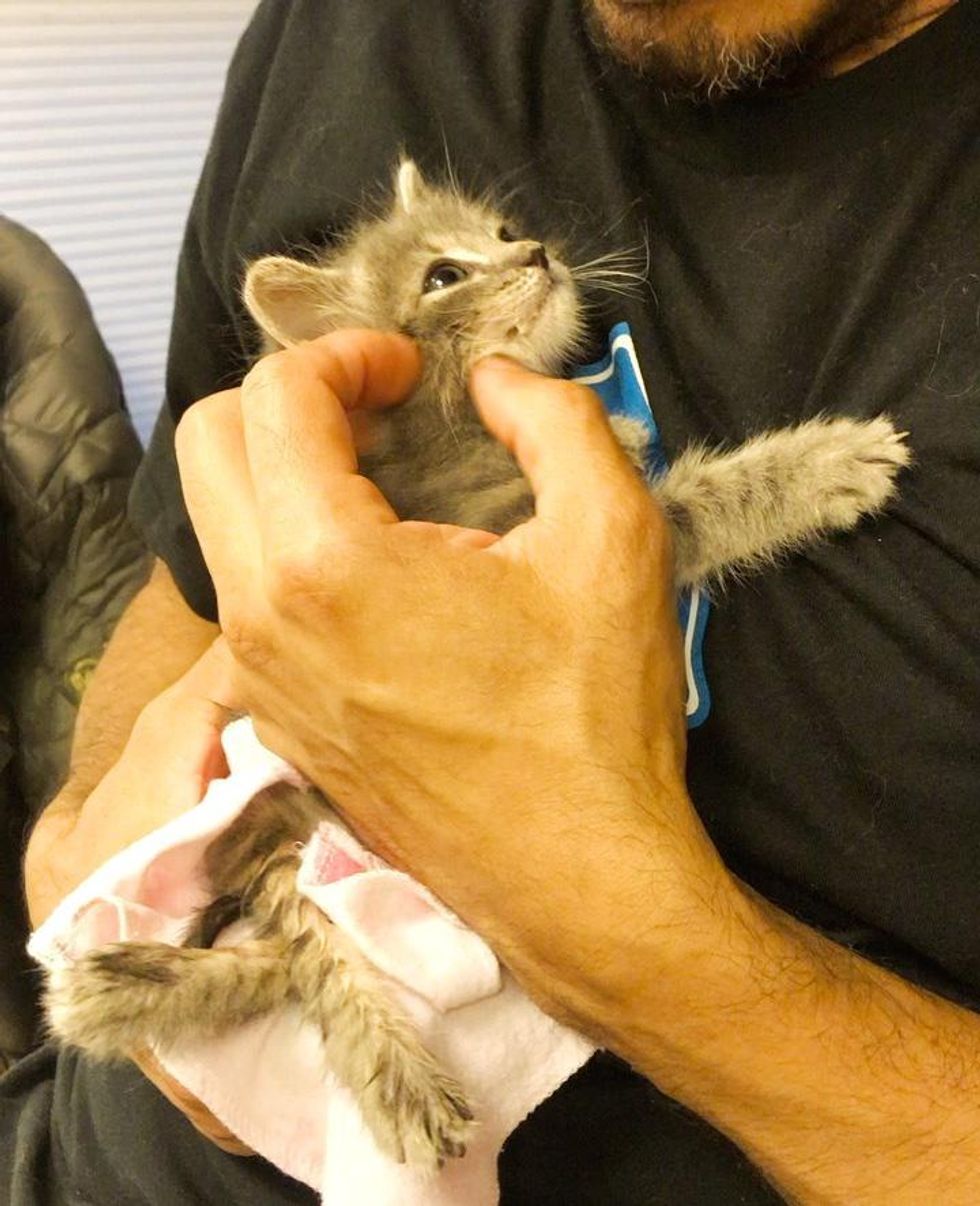 Tilli adores her foster dad and enjoys cuddle time with himSaving Grace Rescue
With a dedicated foster family to cater to her needs, Tilli began to put on weight and gain strength in her legs. She would work on her hind paws and practice walking every day while her foster parents cheered her on, by the sideline.

Watch Tilli and her journey in this video:
Tilli the kitten and her journeywww.youtube.com
Over the next couple of weeks, Tilli's pace got steadier and her gait more grounded. When she was able to pick up her speed and run for the first time, it made everyone so proud.

The kitten's recovery has been remarkable. She has regained mobility in her back legs and turned into a rambunctious mischief-maker. She can keep up with bigger kitties in the house and hold her own every time she plays.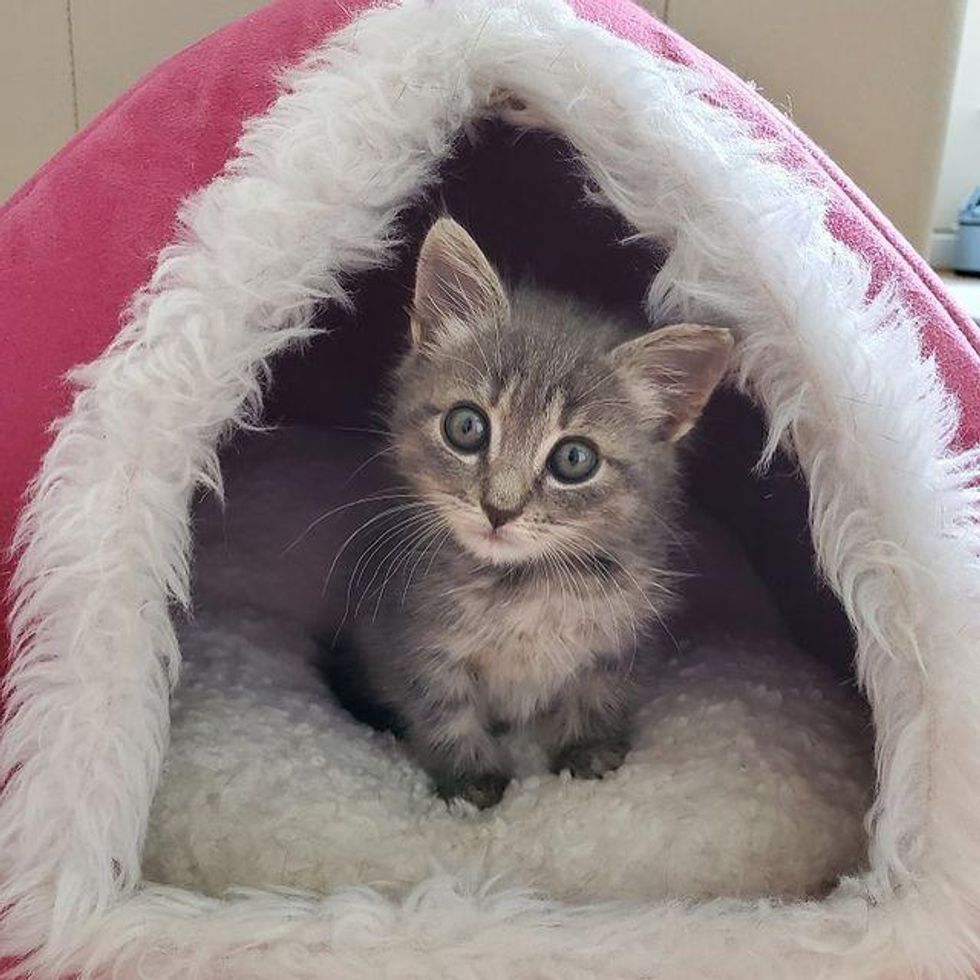 Saving Grace Rescue
"She gets along with dogs and cats. She is feisty when she needs to be and is determined," Joyce shared with Love Meow.

With good health and improved range of motion, Tilli has started to use the litter box on her own. She enjoys hanging out with other fosters and being their little pesky sister.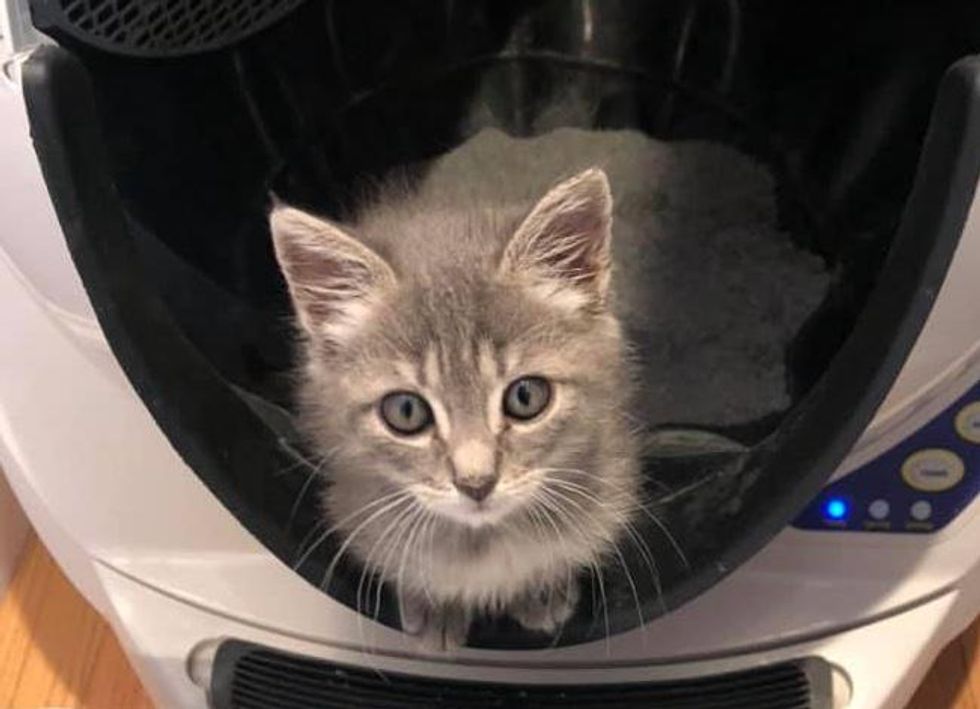 Tilli can now use the litter box all by herselfSaving Grace Rescue
"When Tilli initially came to us, she couldn't even walk. Now, she's able to run and chase her foster siblings Queso and Toebe. She makes great friends with whoever is here. She is lovable and adventurous," Joyce told Love Meow.
Despite a rough start in life, Tilli never gave up hope and continued to live everyday to the fullest. She was determined to use her hind legs and did just that.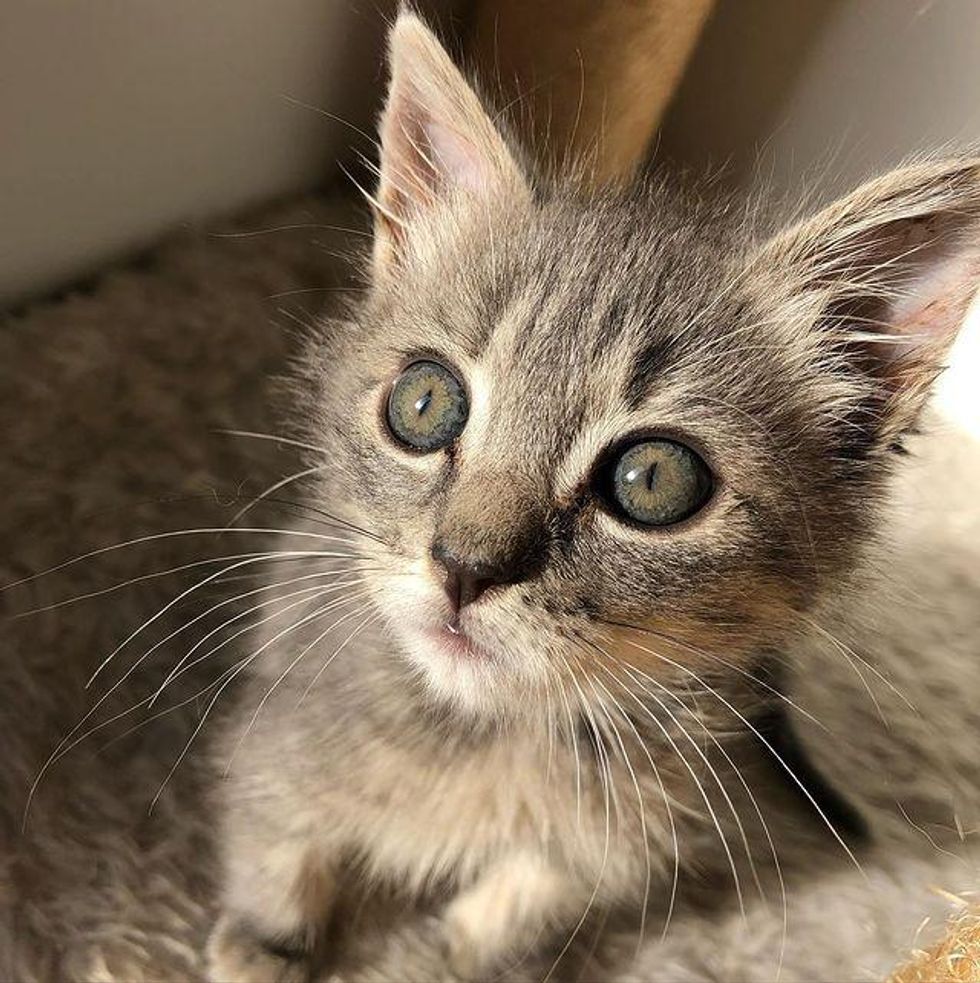 Saving Grace Rescue
A month after the rescue, she is thriving and creating all sorts of antics around the house. There is never a dull moment with this tenacious little girl.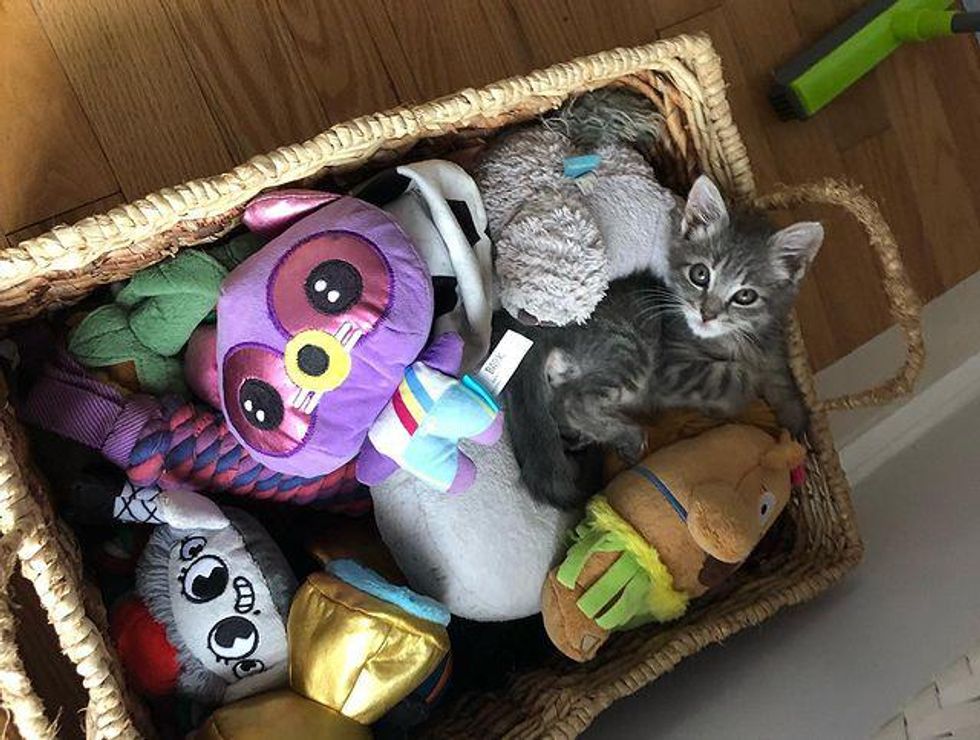 She may be tiny but has a mighty personalitySaving Grace Rescue
Share this story with your friends. Follow updates on Tilli and Joyce's fosters on Facebook and Instagram. Follow Saving Grace Rescue on Facebook and Instagram.
Related story: Kitten Found in Backyard with His Siblings, Grew Unique Coat, Determined to Thrive